Bill Murray Gives Letterman One Last Surprise
The actor said farewell in the best way possible.
And so began over 30 years of crazy...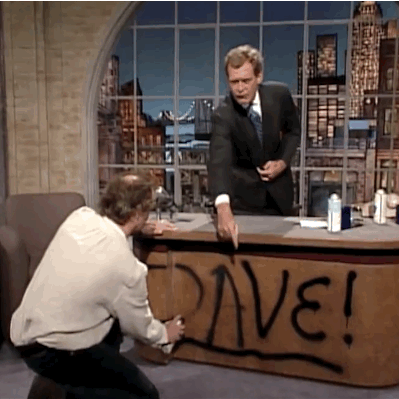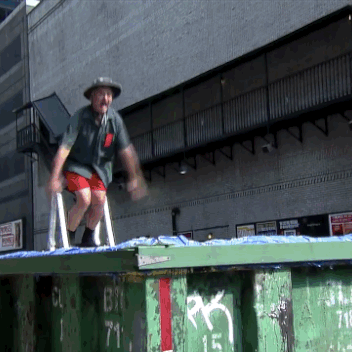 And on the eve of David Letterman's last night as host, Murray greeted him in the most Billy Murray way possible.
By jumping (or falling) out of cake...
... and icing his friend.
And also icing the audience.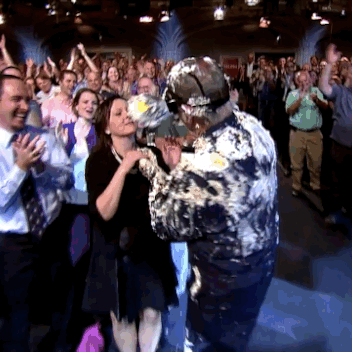 And the crowd inside can't get enough.
How could you not love this man?