On July 2, 1937, famed pilot Amelia Earhart disappeared along with her navigator, Fred Noonan. Although people have come up with various theories in the past 80 years about what could have happened to them, there has yet to be a definitive answer:
Earhart was the first woman to cross the Atlantic Ocean as a passenger on a plane with two other pilots on June 17, 1928.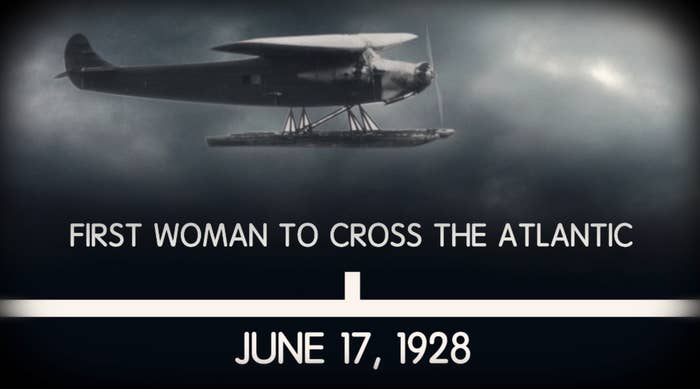 However, in 1932 Earhart made the trip again — this time alone. She flew from Newfoundland to Ireland in 15 hours and was the second person to ever complete this flight.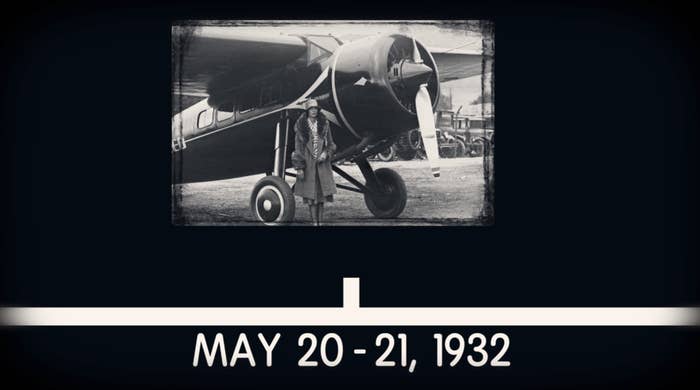 On Aug. 24, 1932, Earhart flew from LA to Newark, setting a record (at that time) for the longest distance flown without refueling.
In 1937, Earhart set her sights on circling the globe. She would zigzag along the equator requiring long hauls over water. The journey would be 29,000 miles and take roughly 40 days, starting and ending in California, with stops in San Juan, Calcutta, and Bangkok.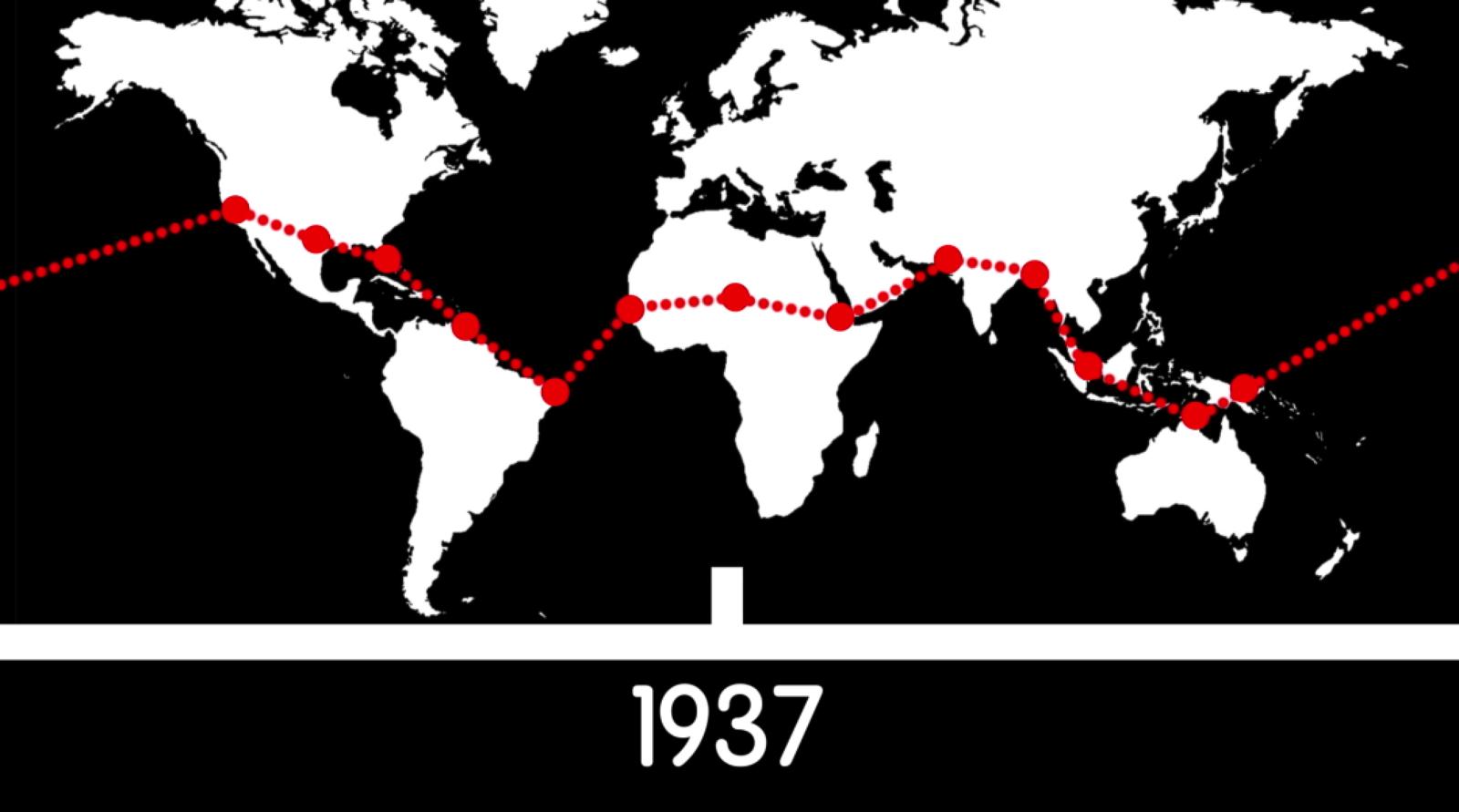 She flew in a twin engine Lockheed 10-Electra, a 10-passenger plane specifically outfitted with special tanks that carried over 1,000 pounds of fuel rather than the usual 200.
On May 21, 1937, Earhart and Noonan, her navigator, started their journey from Oakland, California.
On July 2, 1937, 42 days into their journey, they prepared to leave Lae, New Guinea. The Electra was fully loaded, and they were roughly 22,000 miles into the trip and had about another 7,000 miles to go before returning to California.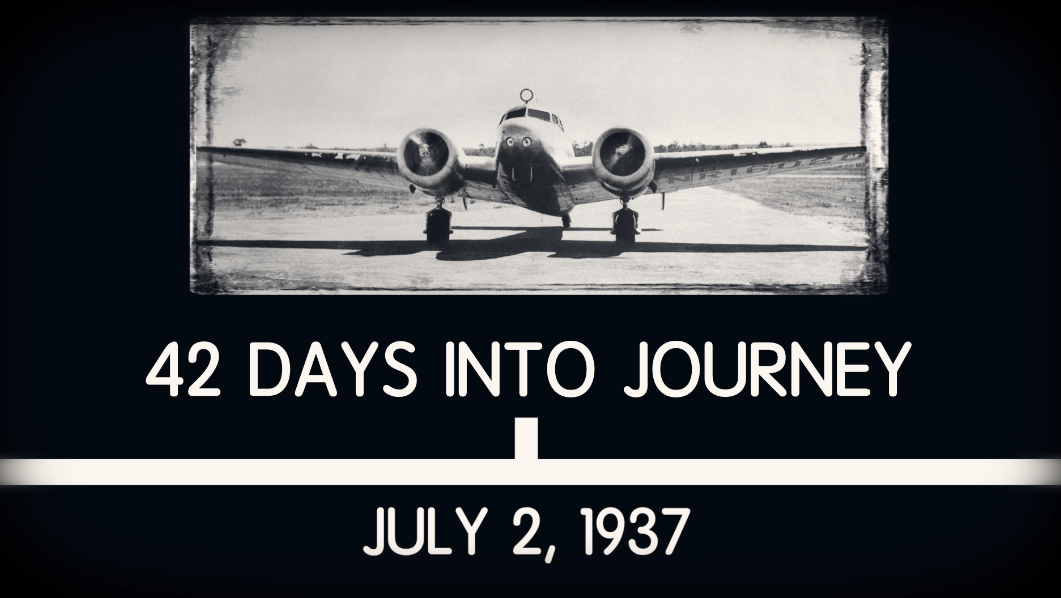 Earhart planned to make a stop on Howland Island, which was about an 18-hour flight from Lae.
The radio operator for Guinea Airways, Harry Balfour, planned for him and Earhart to send transmissions to each other every hour.
Soon after Earhart's plane took off, Balfour noted that the headwinds were stronger than anticipated and sent transmissions to Earhart to warn her, but Earhart did not seem to get them.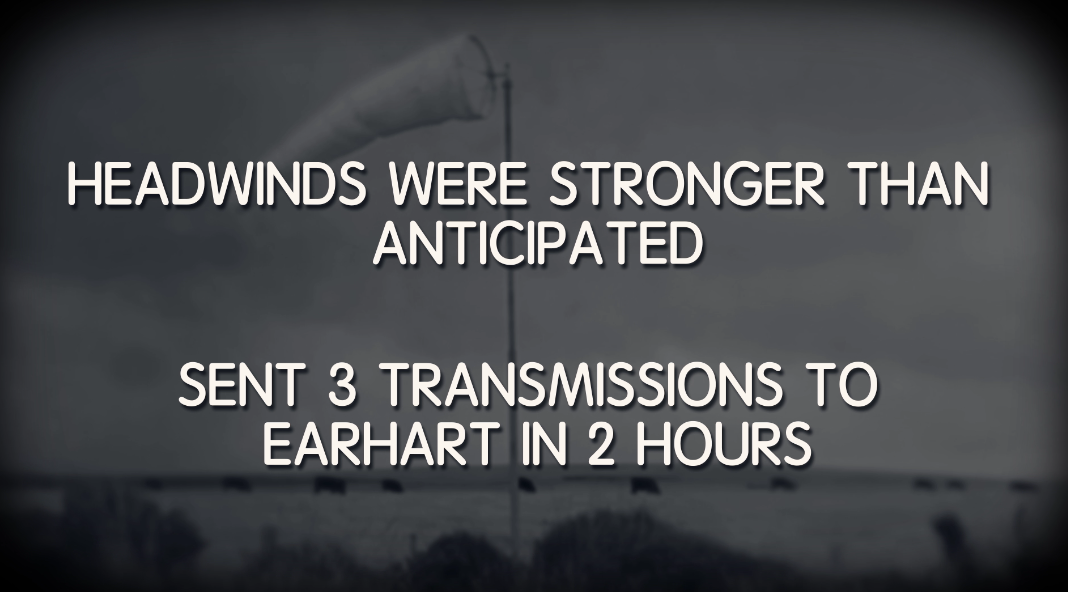 Around 2:18 p.m., Earhart's transmissions (which had been blocked earlier) were finally received by Balfour in Lae. She gave her speed, altitude, and status: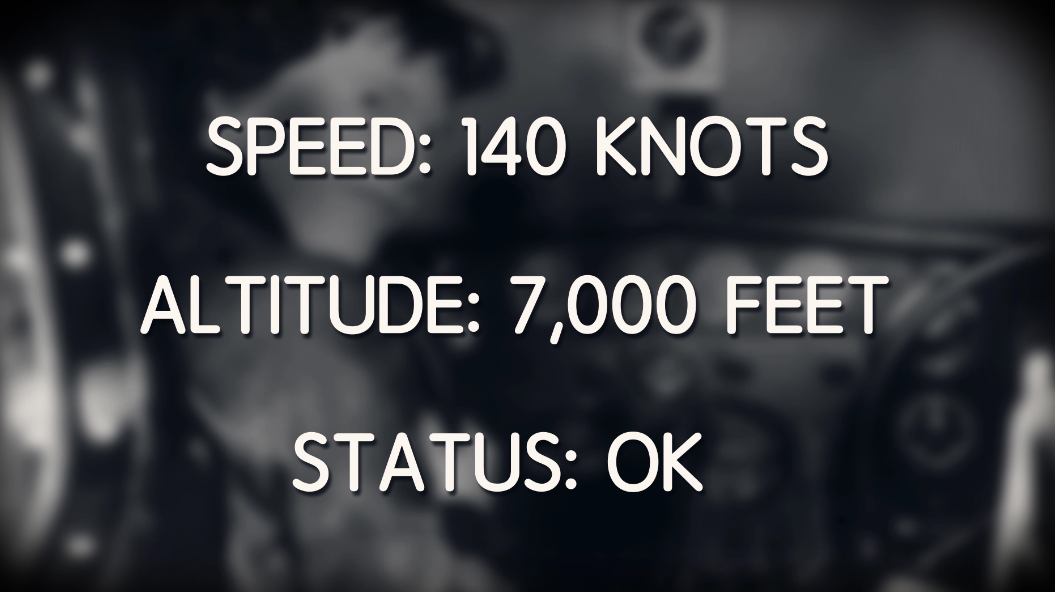 A little over an hour later, her next transmission stated that she had climbed to 10,000 feet. This may have been uneconomical for fuel usage, and it was unclear why she had made this climb.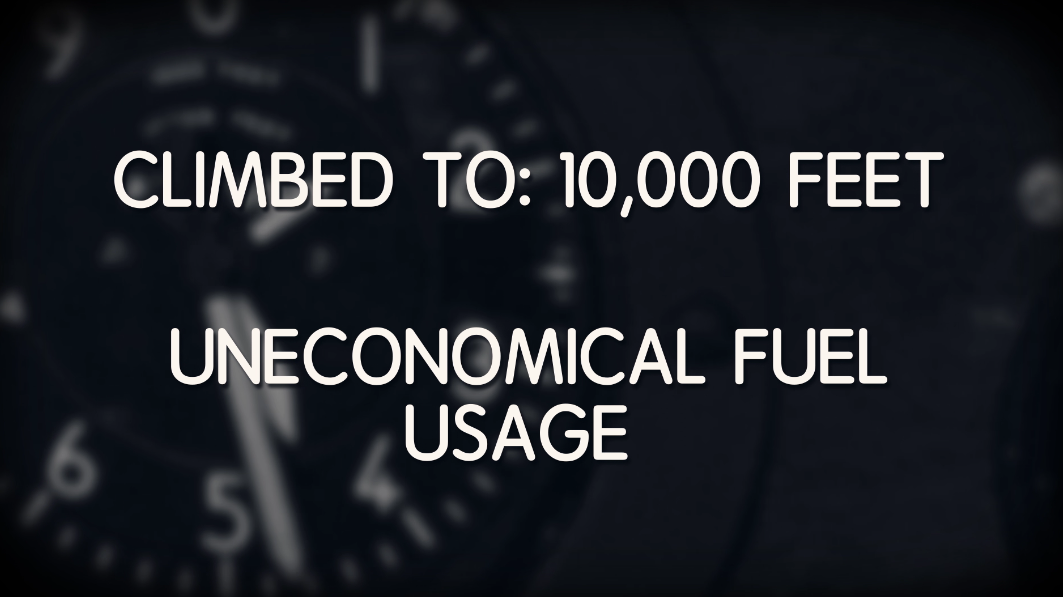 This transmission seemed to be delayed, though they were still on course. As they neared Howland Island, the plane was likely down to 97 gallons of fuel.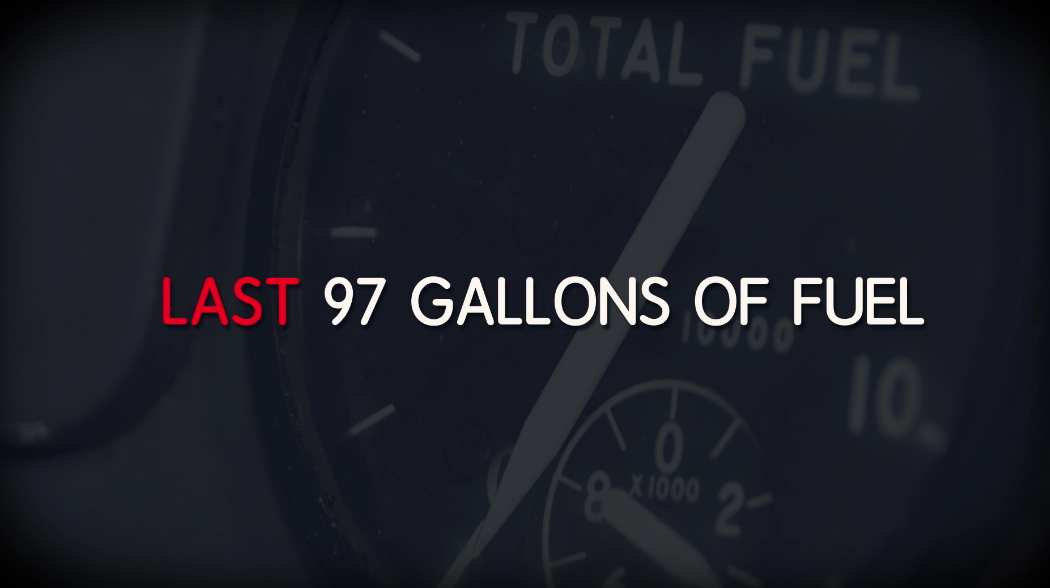 The Coast Guard's Itasca, located off the coast of Howland Island, was to provide communications and weather for Earhart. It is thought that Earhart's plane must have been fairly close to the island, because the Itasca did hear her transmissions.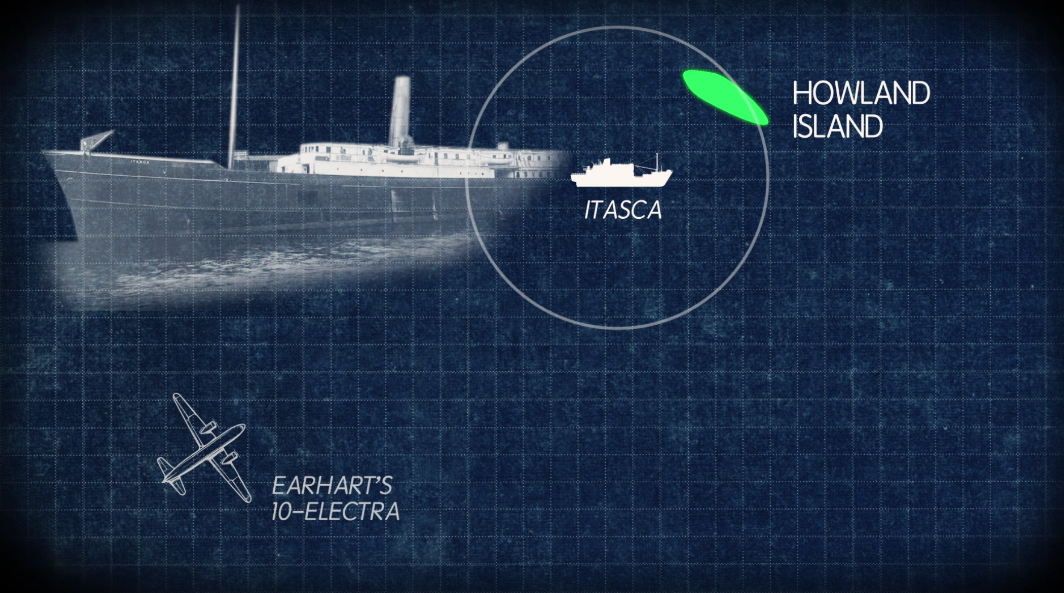 In one of her last transmissions, she said: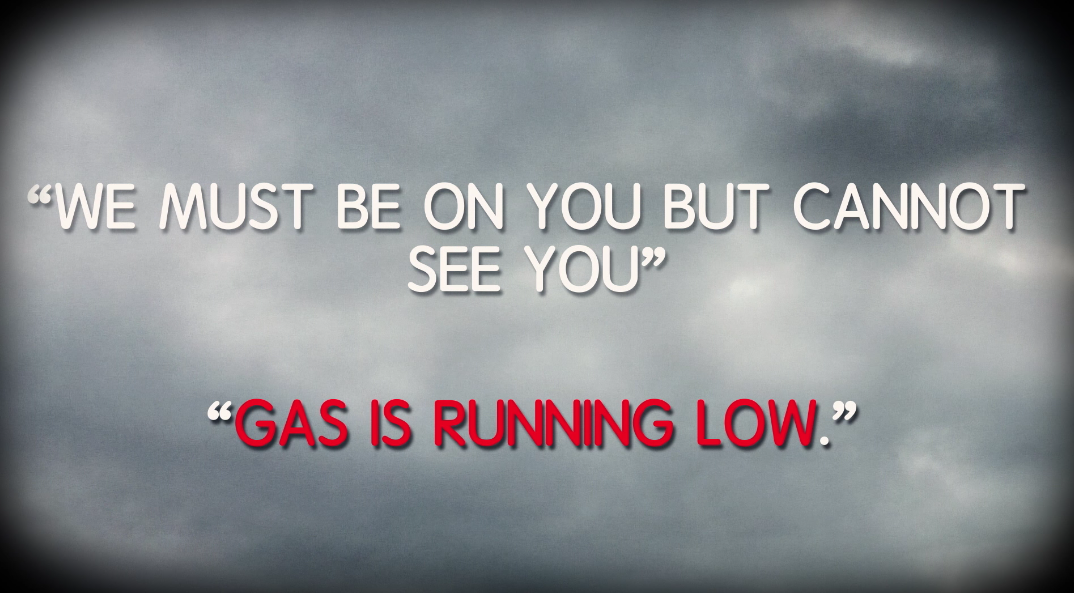 And at 8:43 a.m., her last transmission was: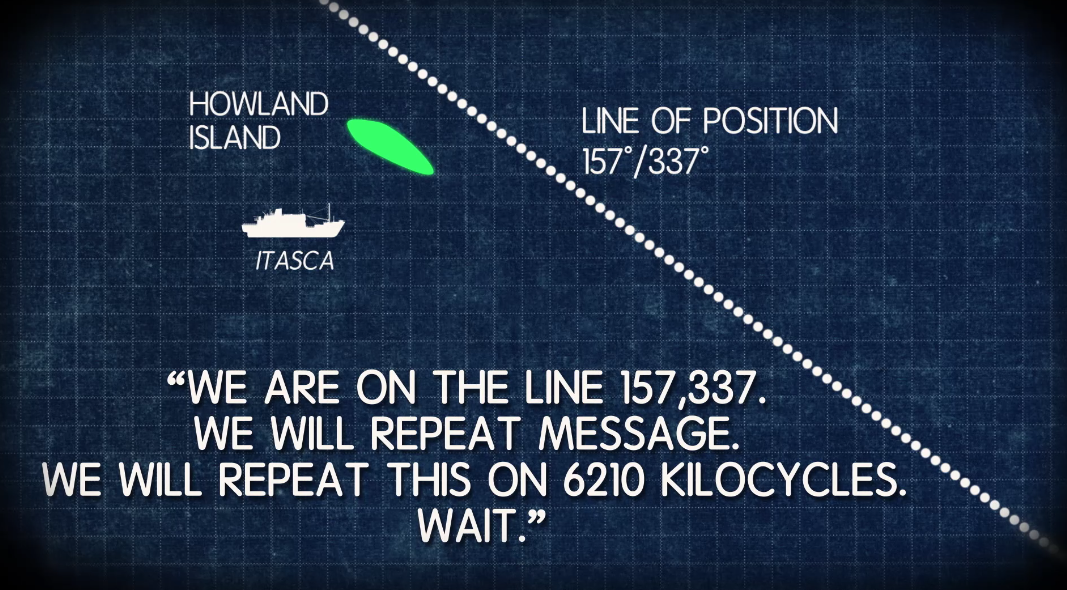 When Earhart's plane never arrived, the Itasca searched the waters northwest of Howland Island. Five days later, the US battleship Colorado begin to search the waters southeast of the Island. An aircraft carrier, the Lexington, arrived soon after from its base in San Diego.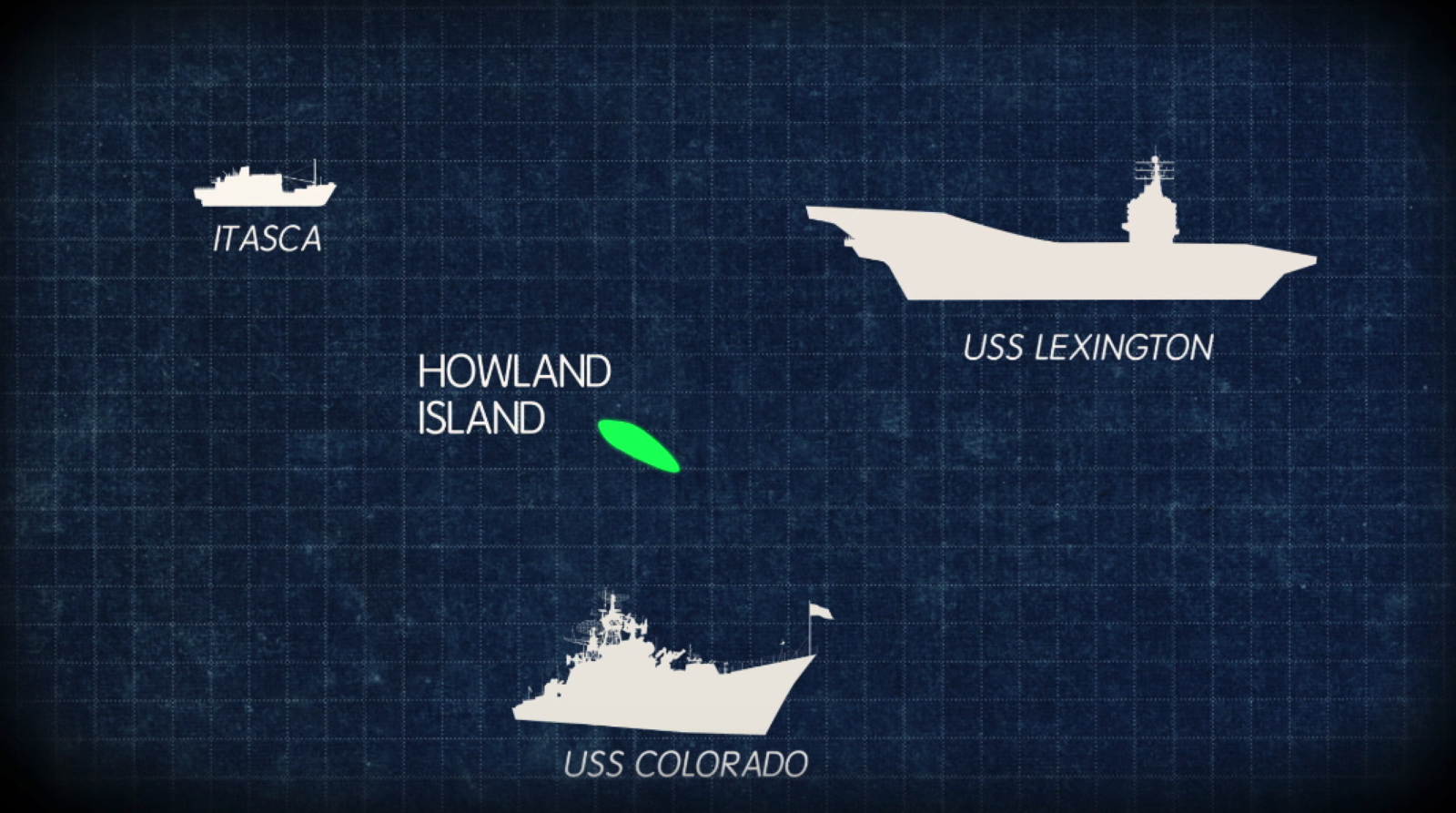 The first theory is probably the most widely accepted: Earhart's plane ran out of gas, and she and Noonan died when they crashed into the ocean northwest of their destination.
But skeptics have pointed out that an Electra with that amount of fuel should have lasted 24 hours rather than 20 as Earhart's plane did. Analysis by the Jet Propulsion Center at Caltech concluded that with the headwinds and the10,000-foot climb Earhart had to make earlier in the flight, her plane would have been out of fuel when she disappeared.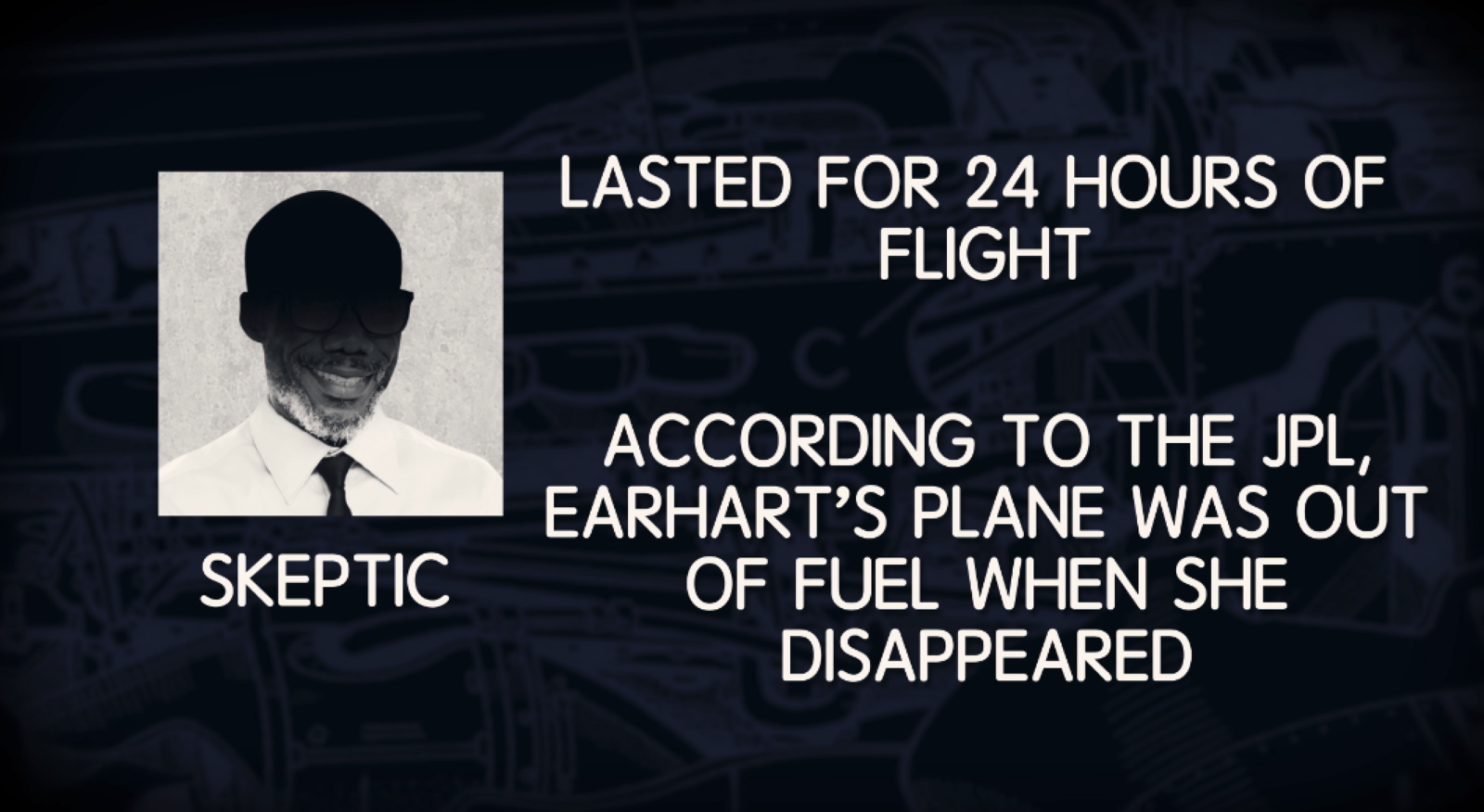 Near Howland Island, the ocean is about 18,000 feet deep. From 2002 to 2017, a company called Nauticos teamed up with other groups to search a 2,000-square-mile area where Earhart's Electra may have sunk.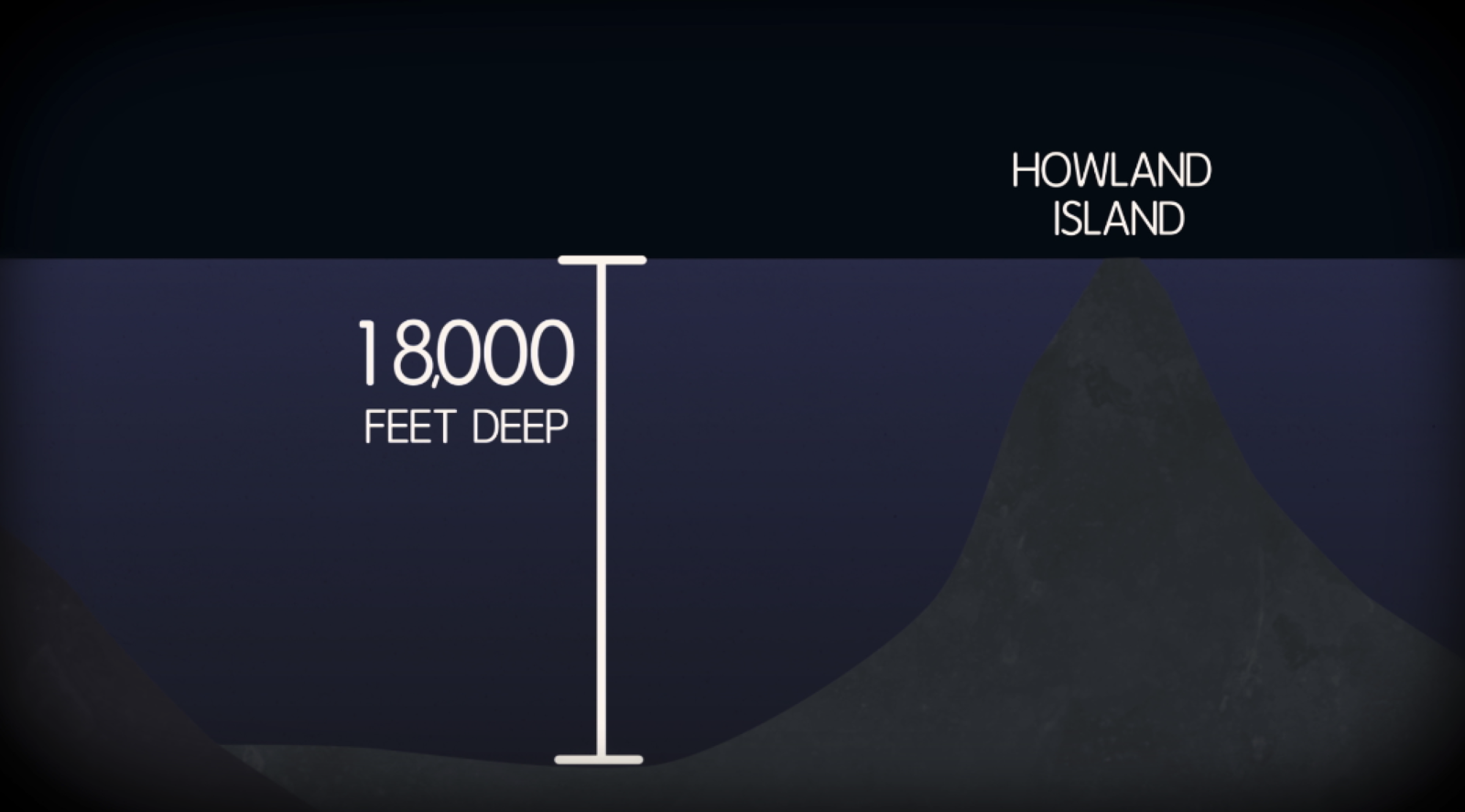 The second theory is that Earhart became a castaway on Gardner Island, now called Nikumaroro. Roughly 350 miles south of Howland Island, the island is along the line Earhart last reported flying along.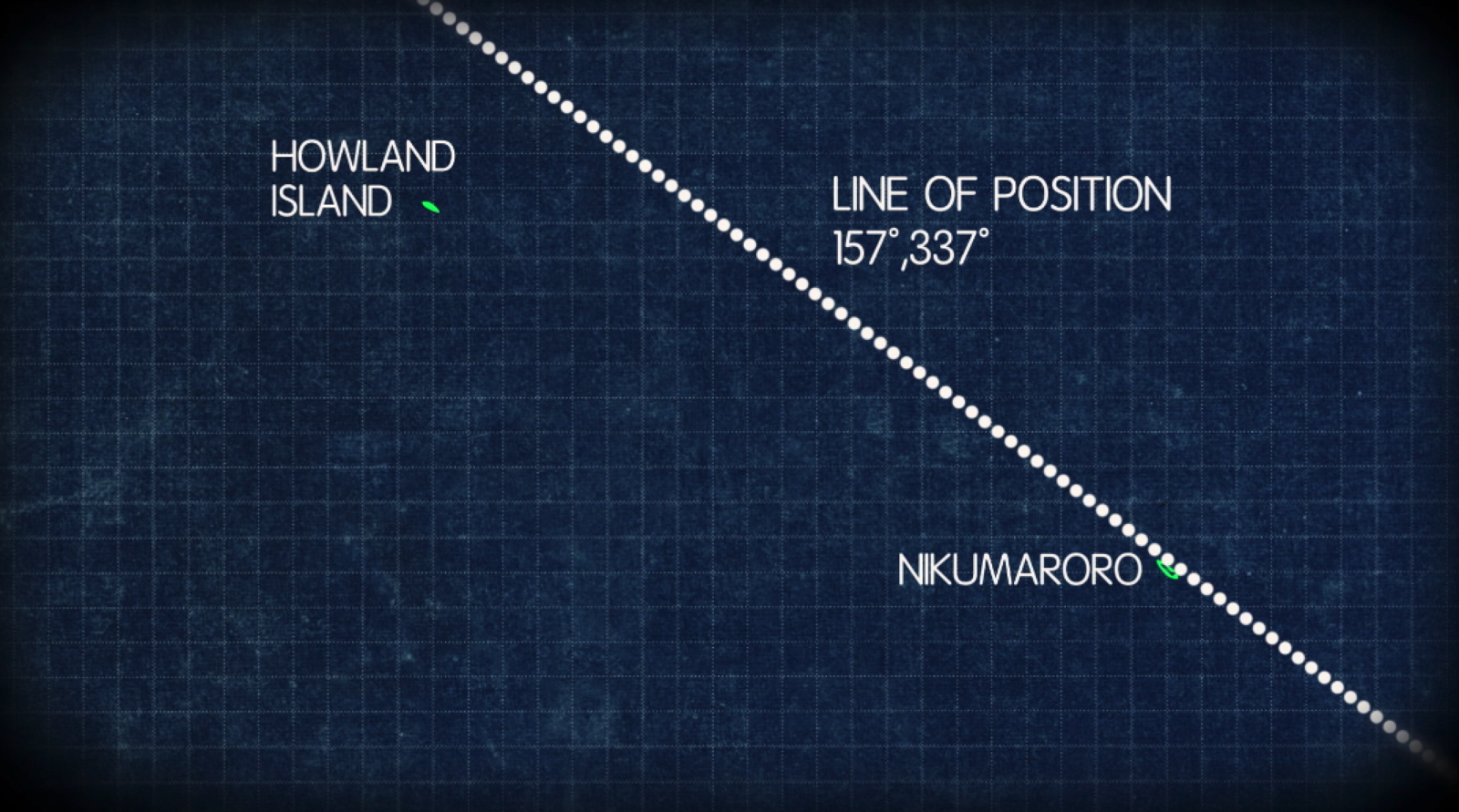 As her plane lost fuel, it is thought that she spotted Nikumaroro. If the tide was low on the island, it could have worked as an emergency landing strip.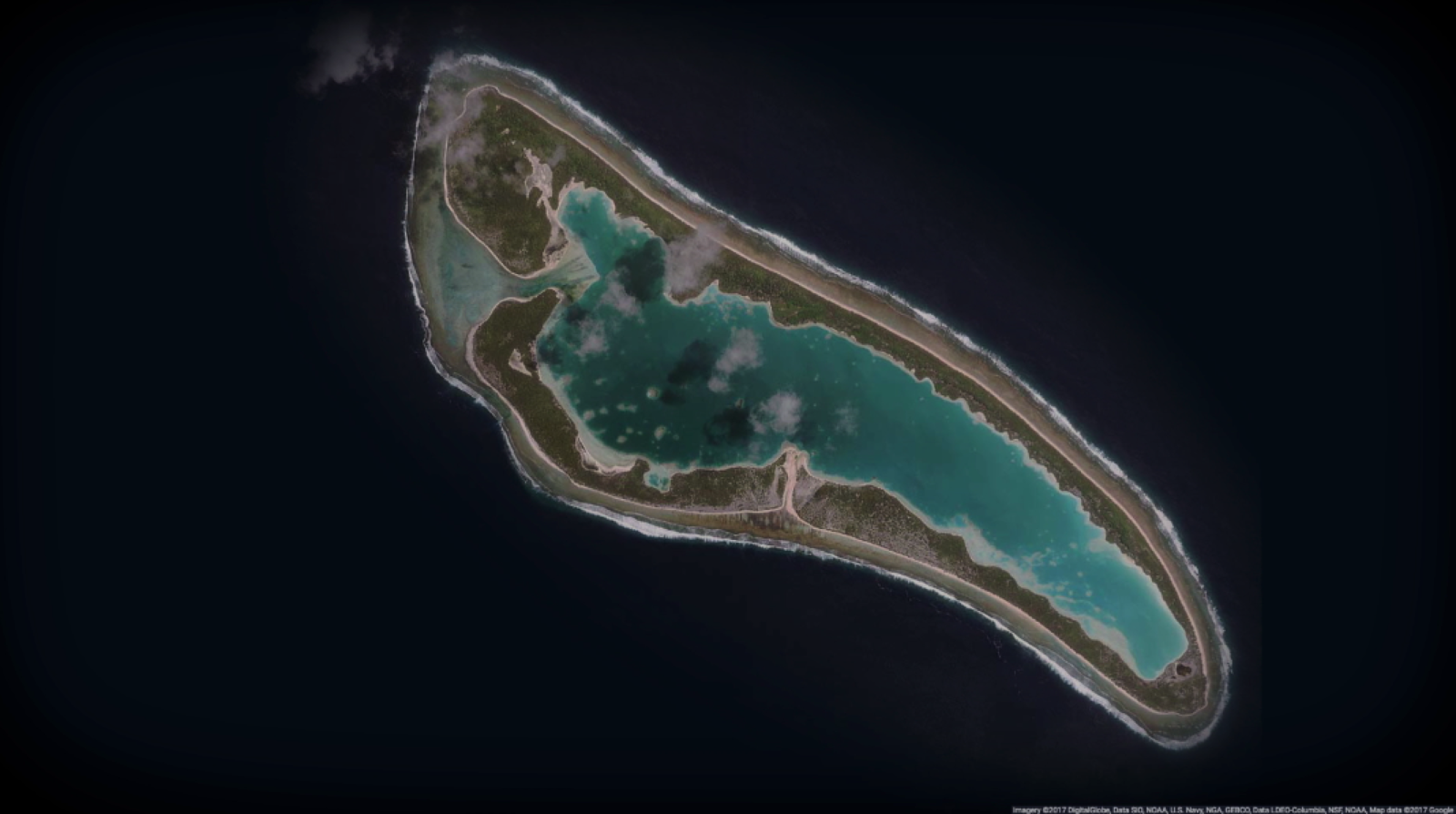 Two to three years later, British colonial officer Gerald Gallagher found the remains of a campsite along with a box for a sextant. He also found a partial human skeleton as well as 12 other bones.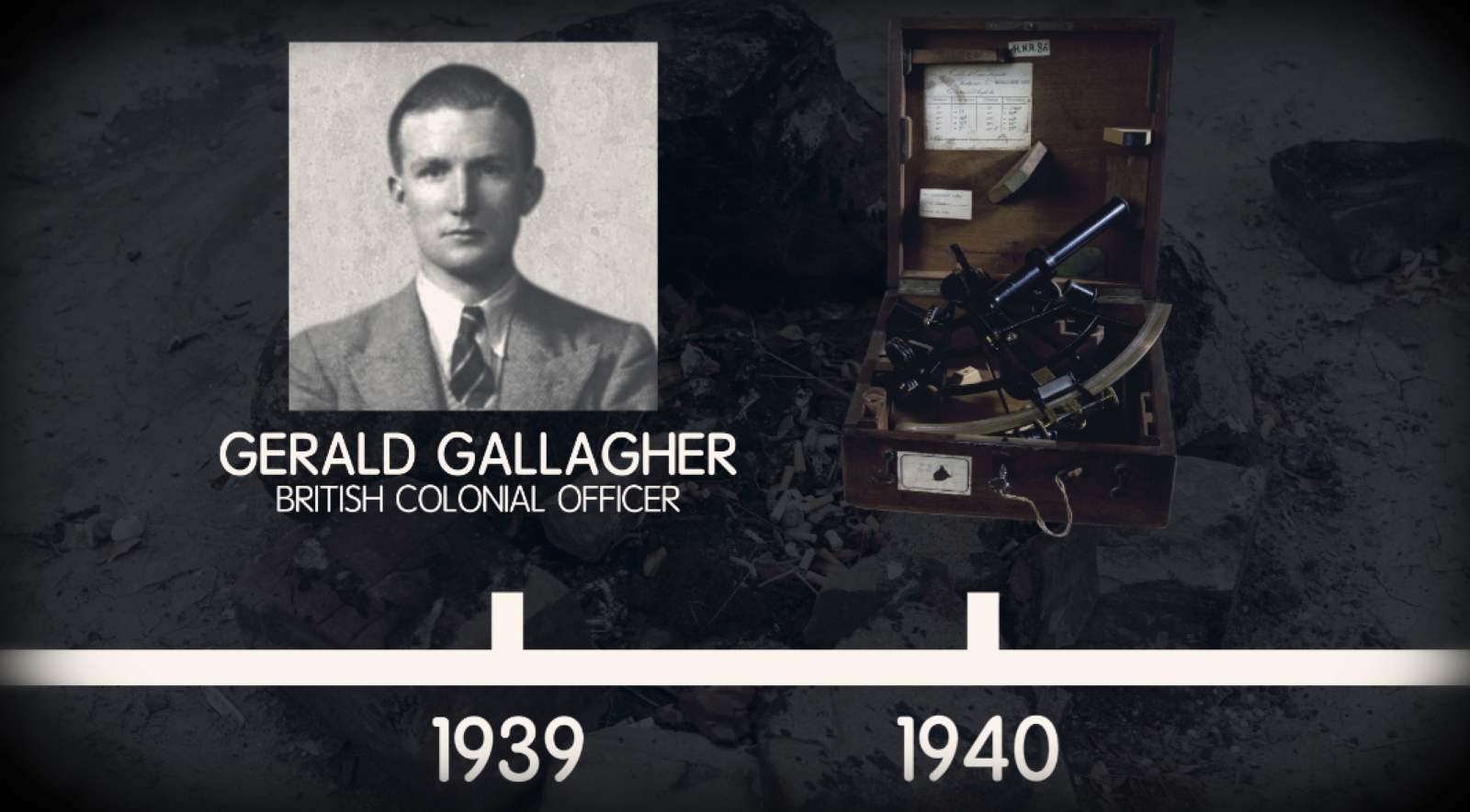 The bones were analyzed by a physician, D.W. Hoodless, who was working in a medical school in Fiji. He determined the bones belonged to a man who was short, stocky, and of European descent and could not be Earhart or Noonan.
However, the International Group for Historic Aircraft Recovery used Hoodless's original measurements of the bones and today's updated database to determine that the bones could have also belonged to a tall woman of European descent.
According to TIGHAR's director, Ric Gillespie, the explanation for why only partial bones were found on the island was because of the coconut crabs that live there. He suggests they carried the bones off into burrows and/or may have eaten them.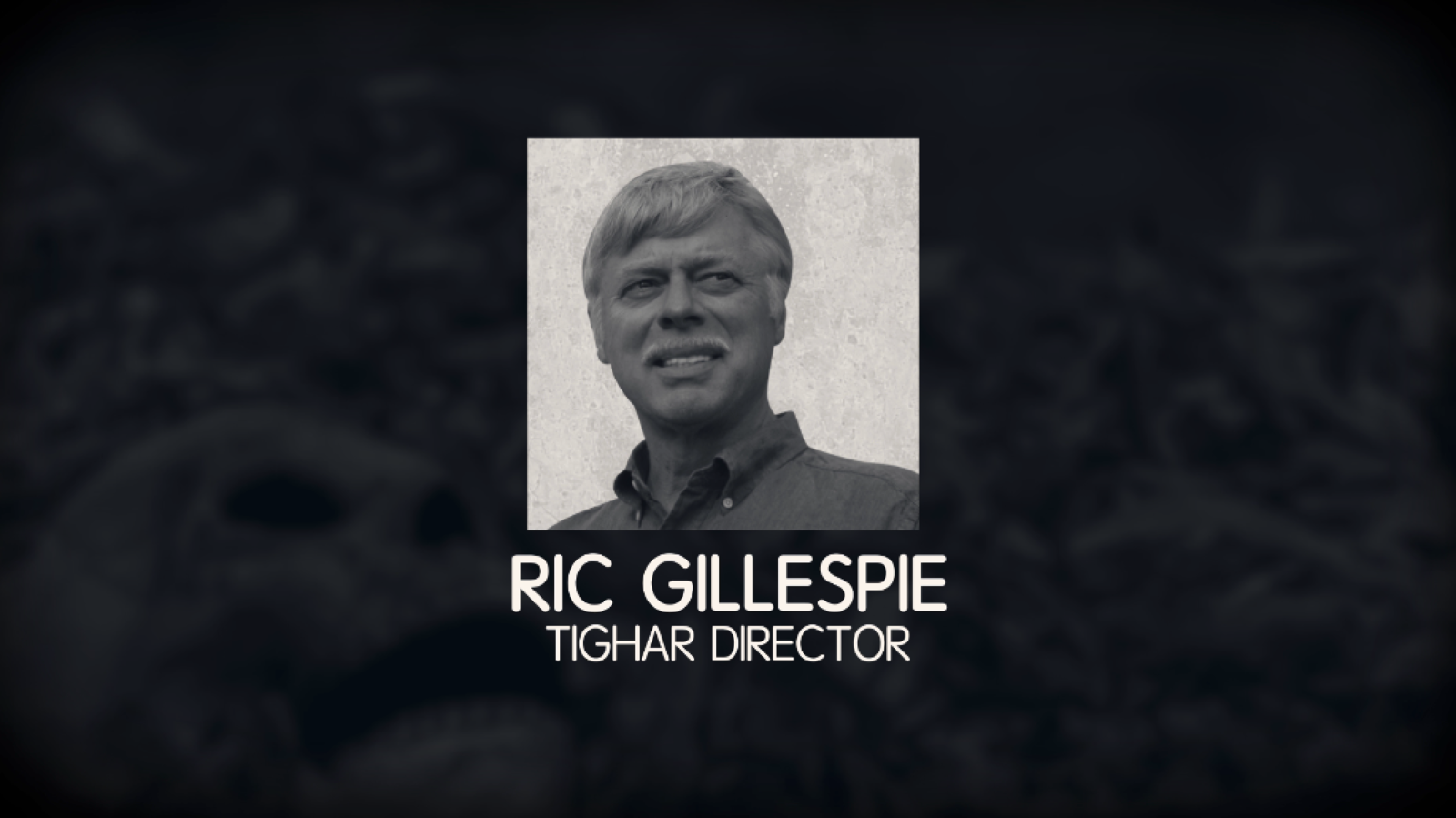 Coconut crabs grow up to 3 feet long, have enough strength to open up coconuts with their pincers, and are the largest arthropods living on land.
Gillespie also said a photo taken in 1937 by a British expedition to Nikumaroro shows what he believes to be landing gear sticking up from out of the water.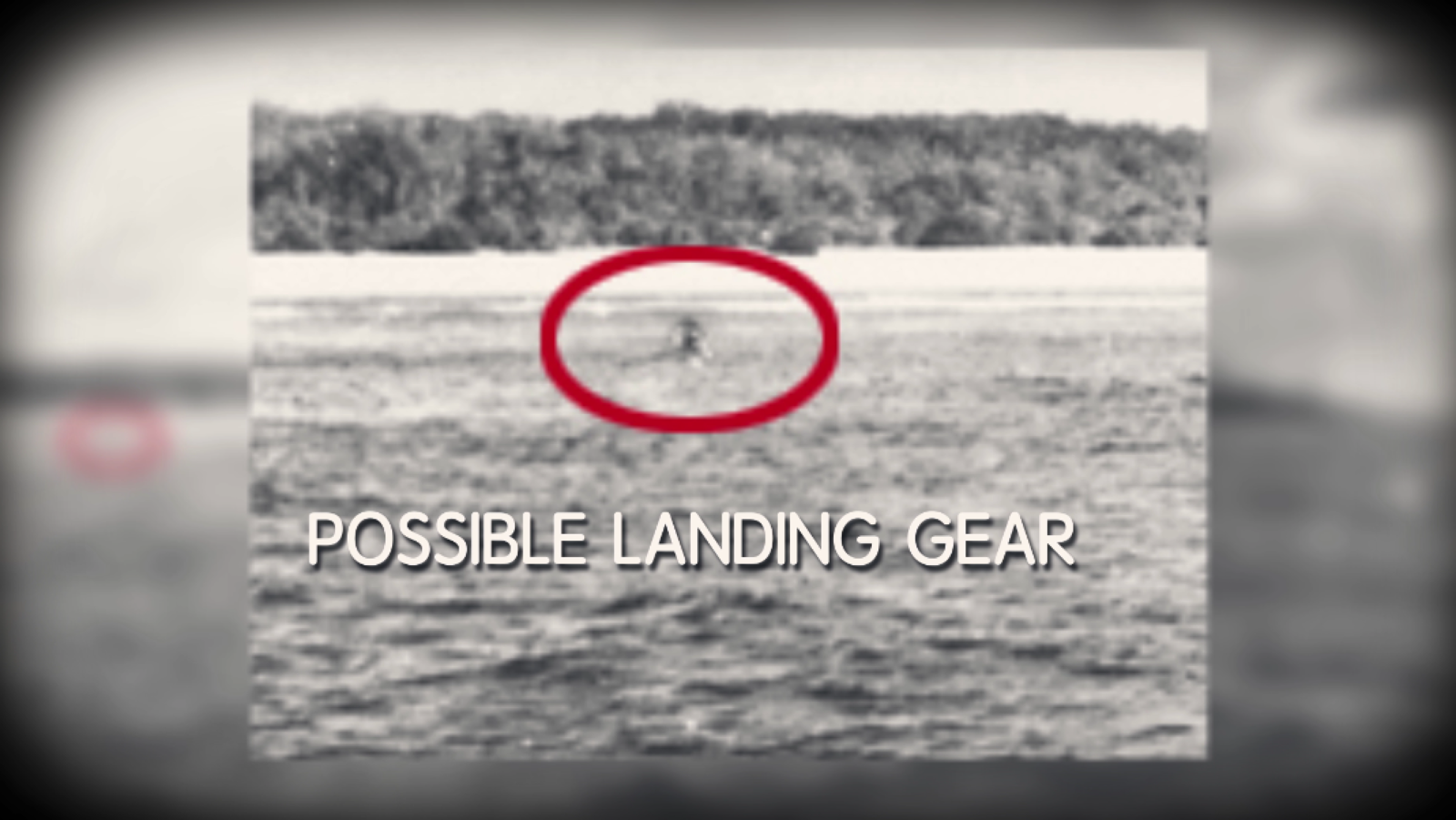 There were also several possible transmissions from Earhart herself throughout the week following her disappearance. Betty Klenck claimed that via her shortwave radio, she heard a female voice saying: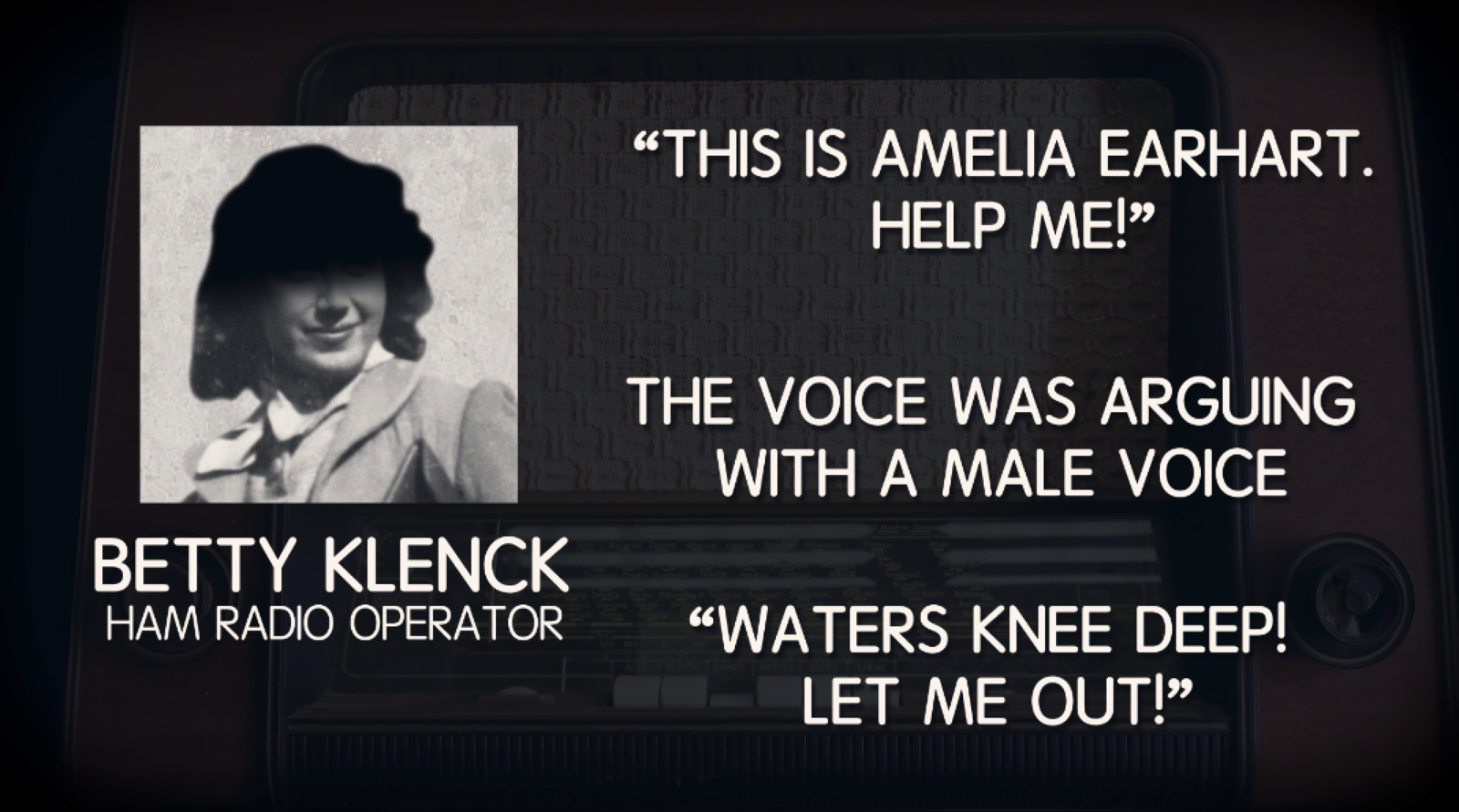 Klenck listened to the voice for three hours and recorded what she heard in a notebook. Klenck's father reported his daughter's findings to the Coast Guard, who did not seem to take the claim seriously because there were dozens of reports of messages from Earhart around the world days after her disappearance.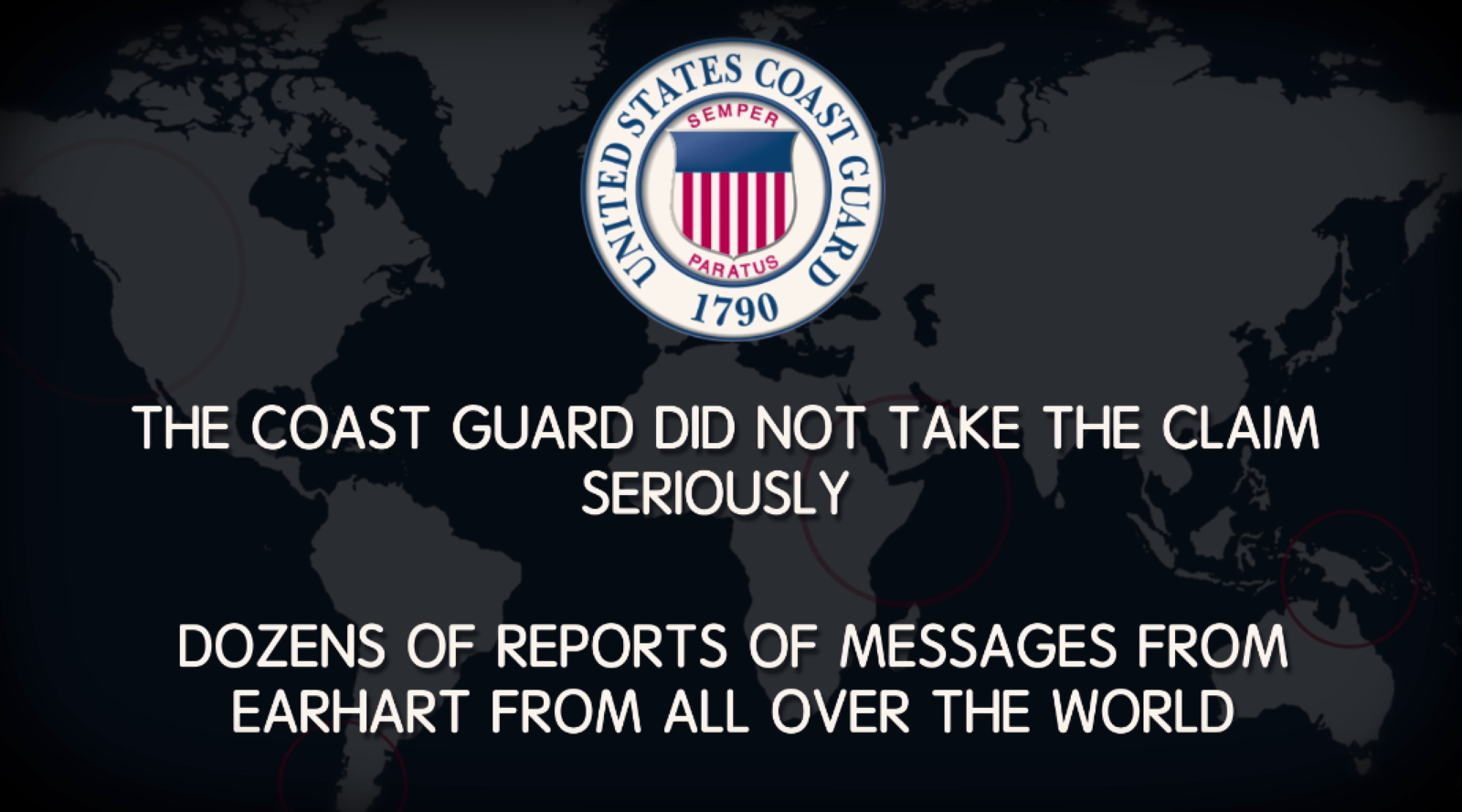 In 1991, Gillespie found a partial rubber shoe sole on the island with the words "Cats Paw Rubber Company USA..."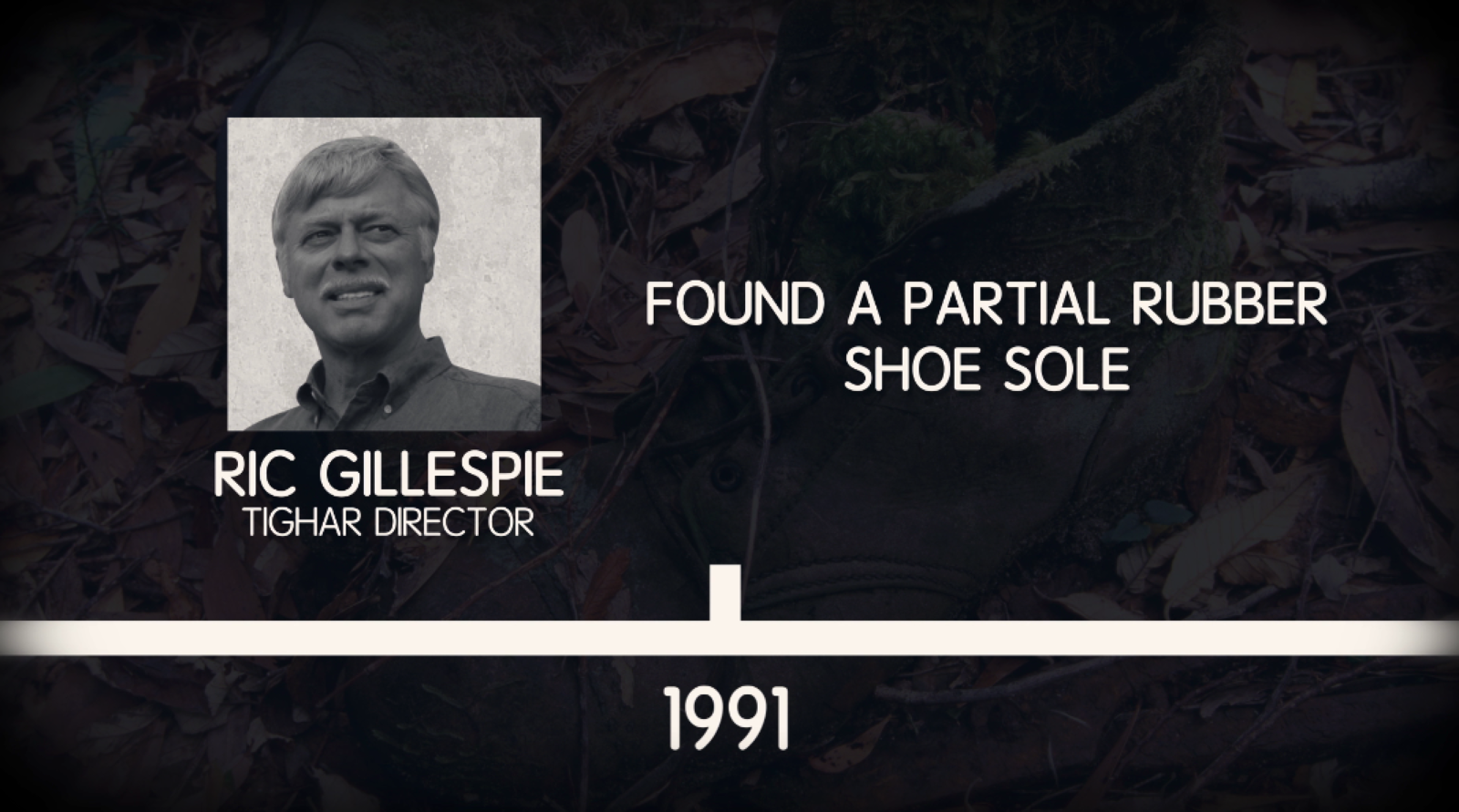 ...the sole was from the same type of shoe Earhart is seen wearing in a photo days before her disappearance. However, the sole belonged to a size 9 shoe, which would have been too big for Earhart.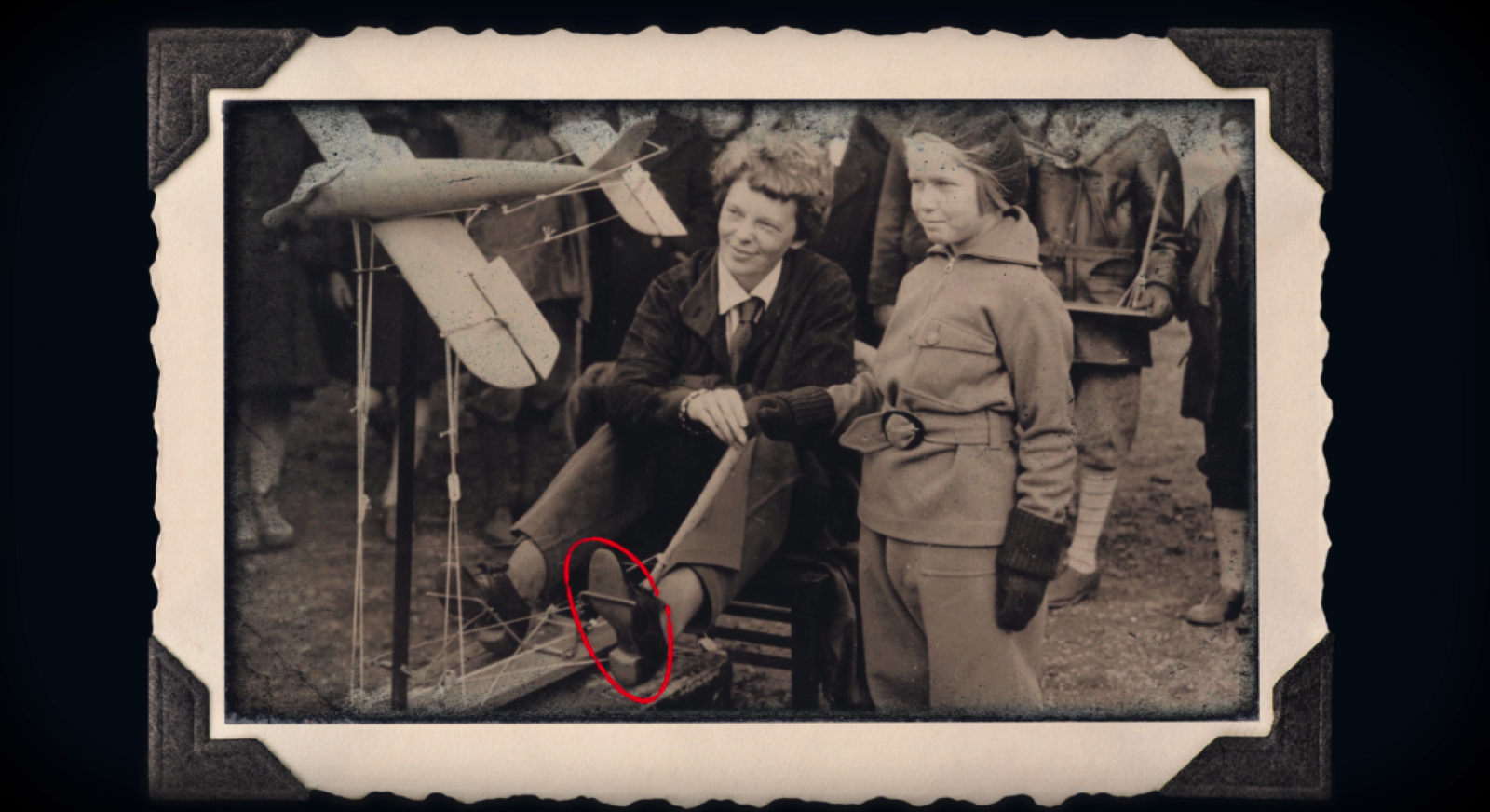 Gillespie also found a piece of aircraft aluminum and believed it was from Earhart's Electra.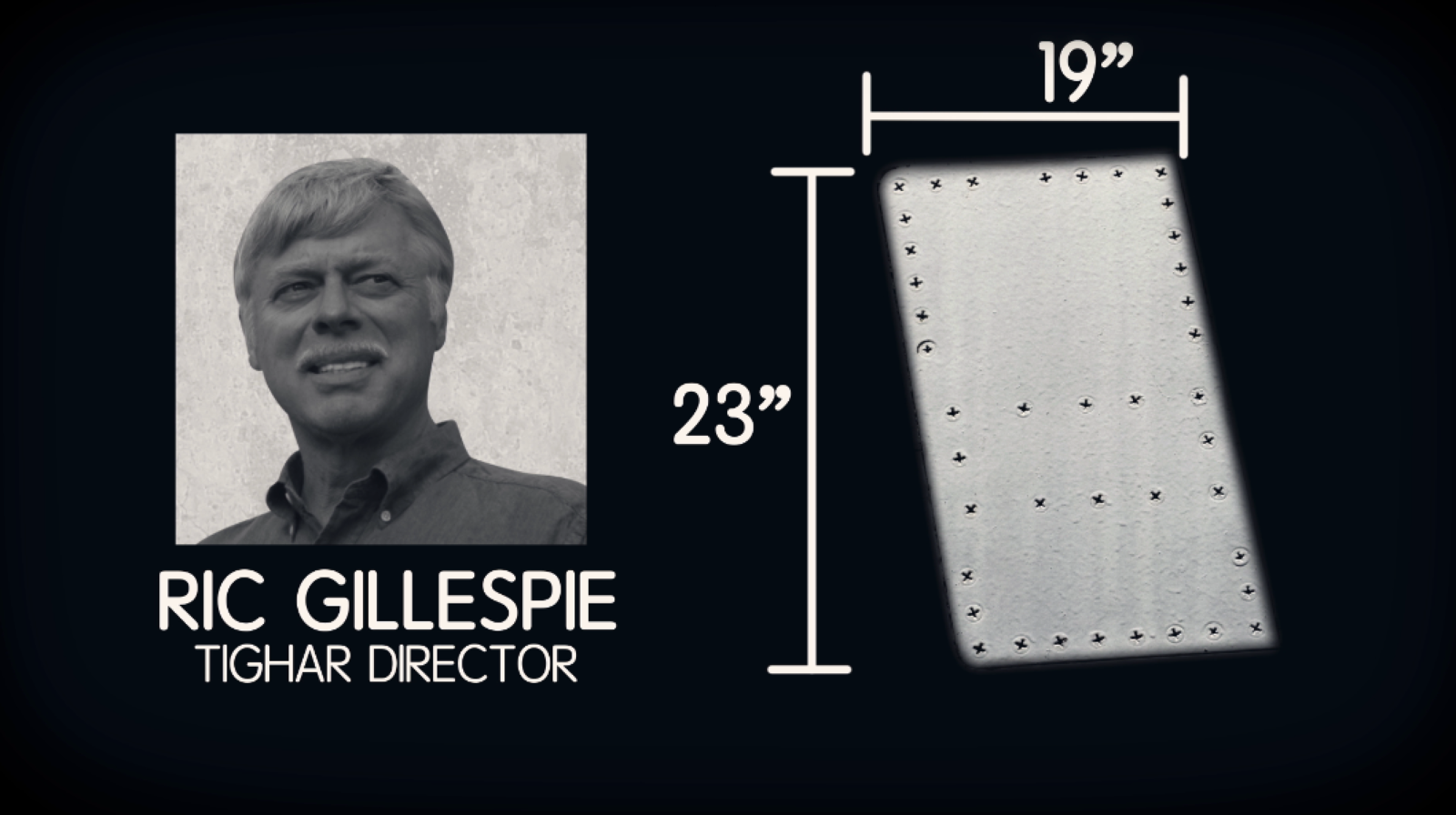 Author and veteran pilot Elgen Long, as well as a Lockheed employee who worked on Earhart's plan, debunked that theory.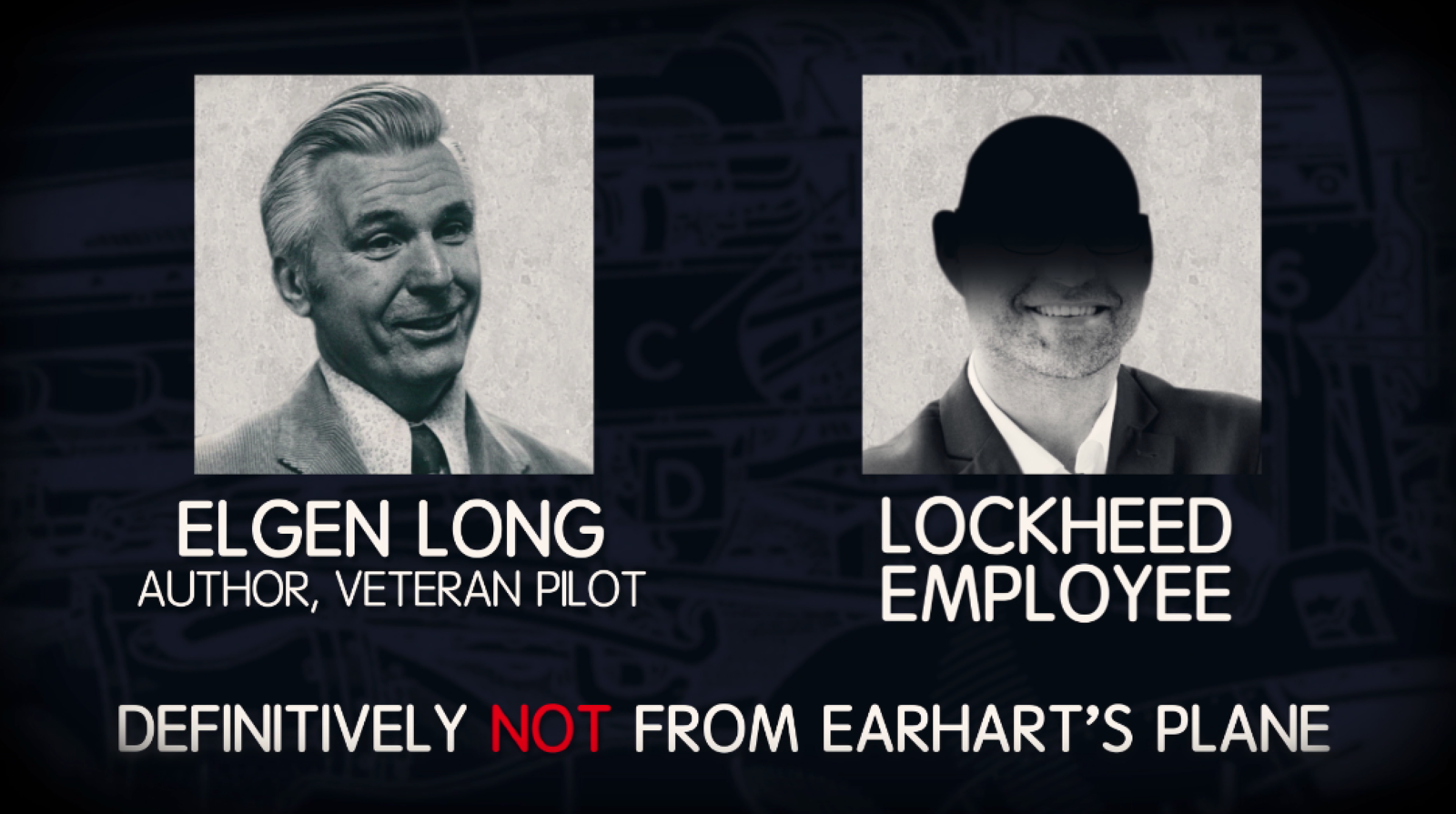 Navy planes also flew over the island one week after Earhart's disappearance and saw nothing.
The third theory, championed by retired US Air Force Colonel Rollin C. Reineck, was that Earhart was captured because she was a US spy.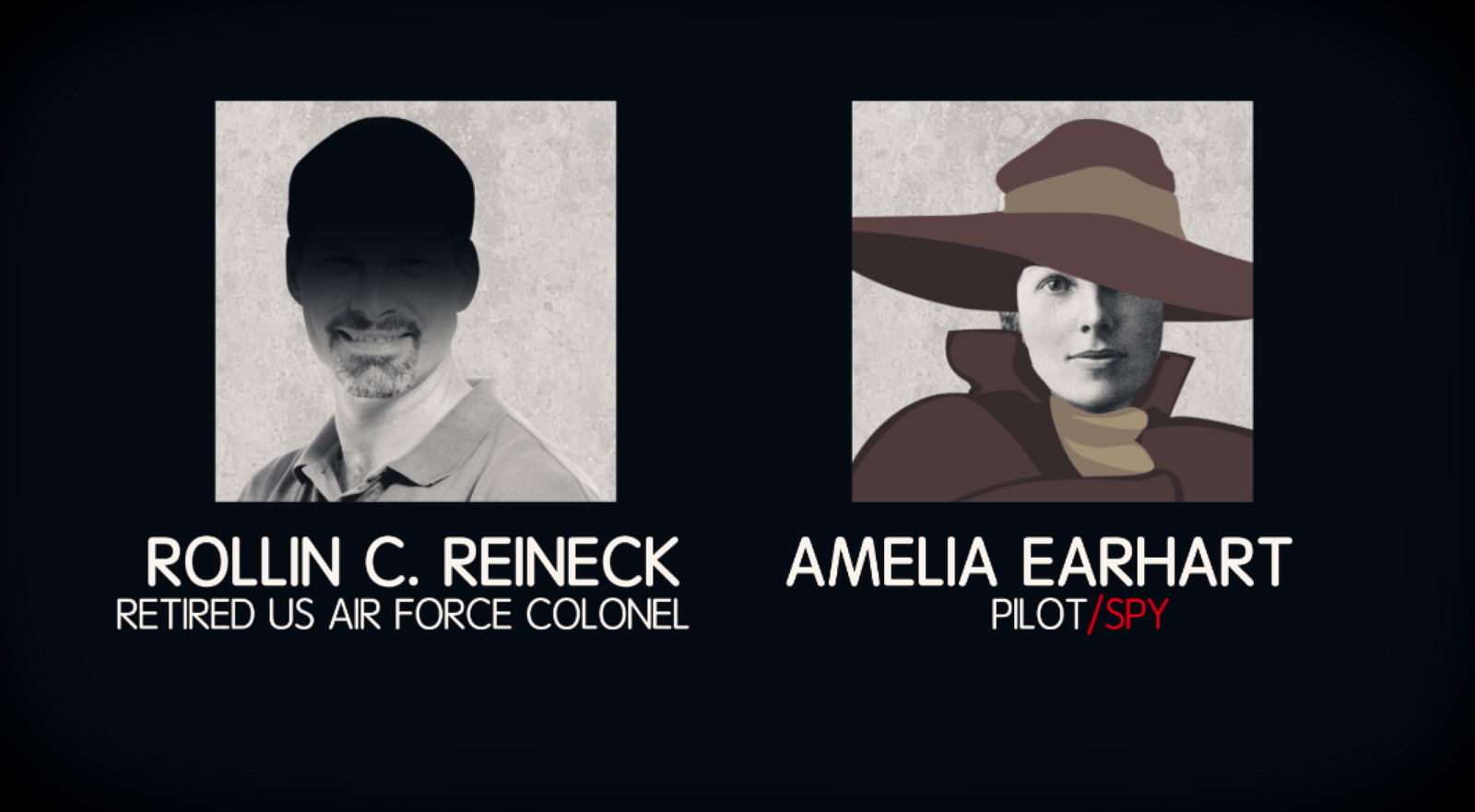 Reineck claimed that if Earhart couldn't find Howland Island, she would ditch her plane near the Marshall islands, which were at the time occupied by Japan.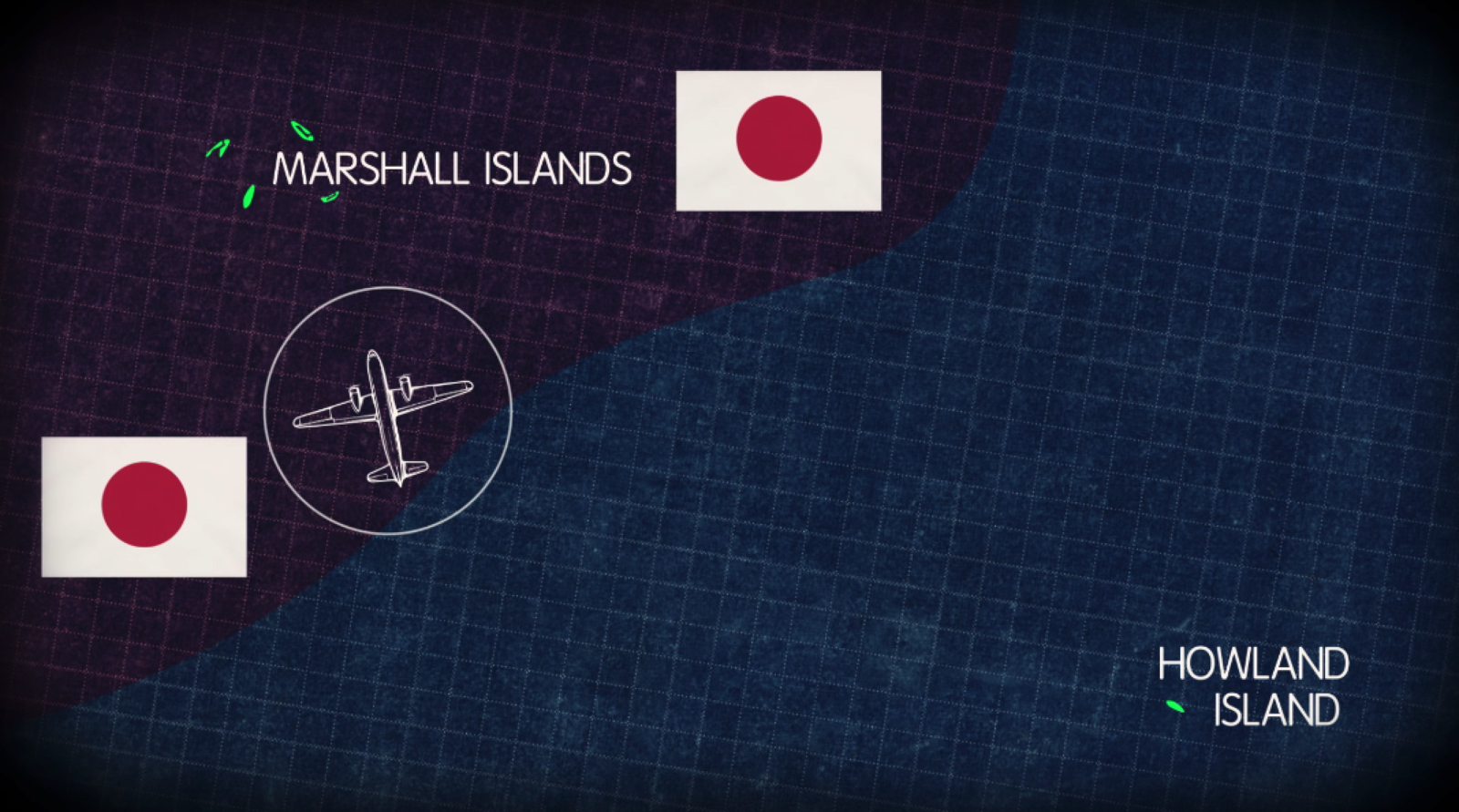 For decades, Marshallese locals claimed they had witnessed the crash.
Reineck believed their plan went awry when the Japanese figured out who Earhart and Noonan were and captured them — releasing them years later after the war.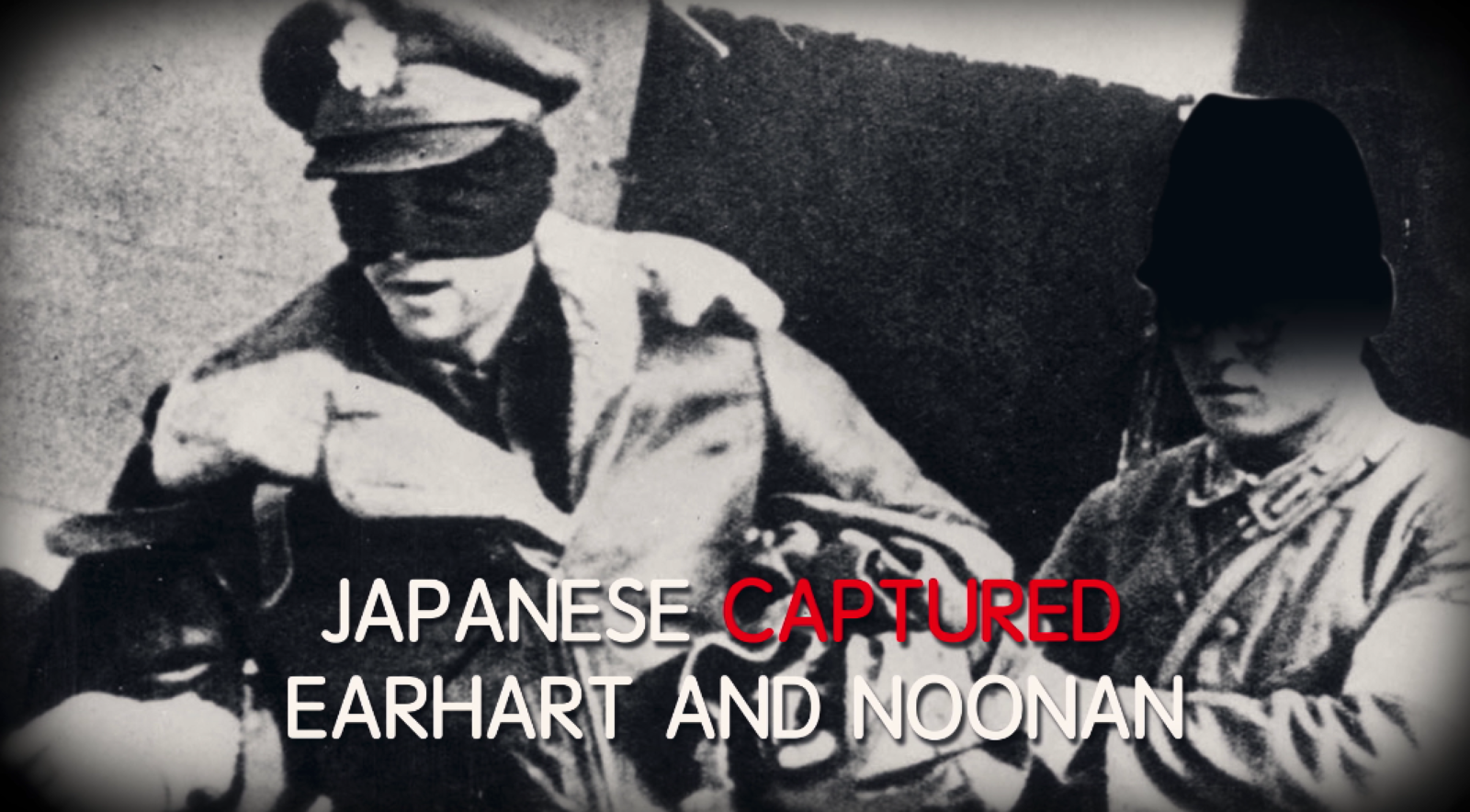 Then Earhart and Noonan returned to the States, where Earhart changed her name to Irene Bolam.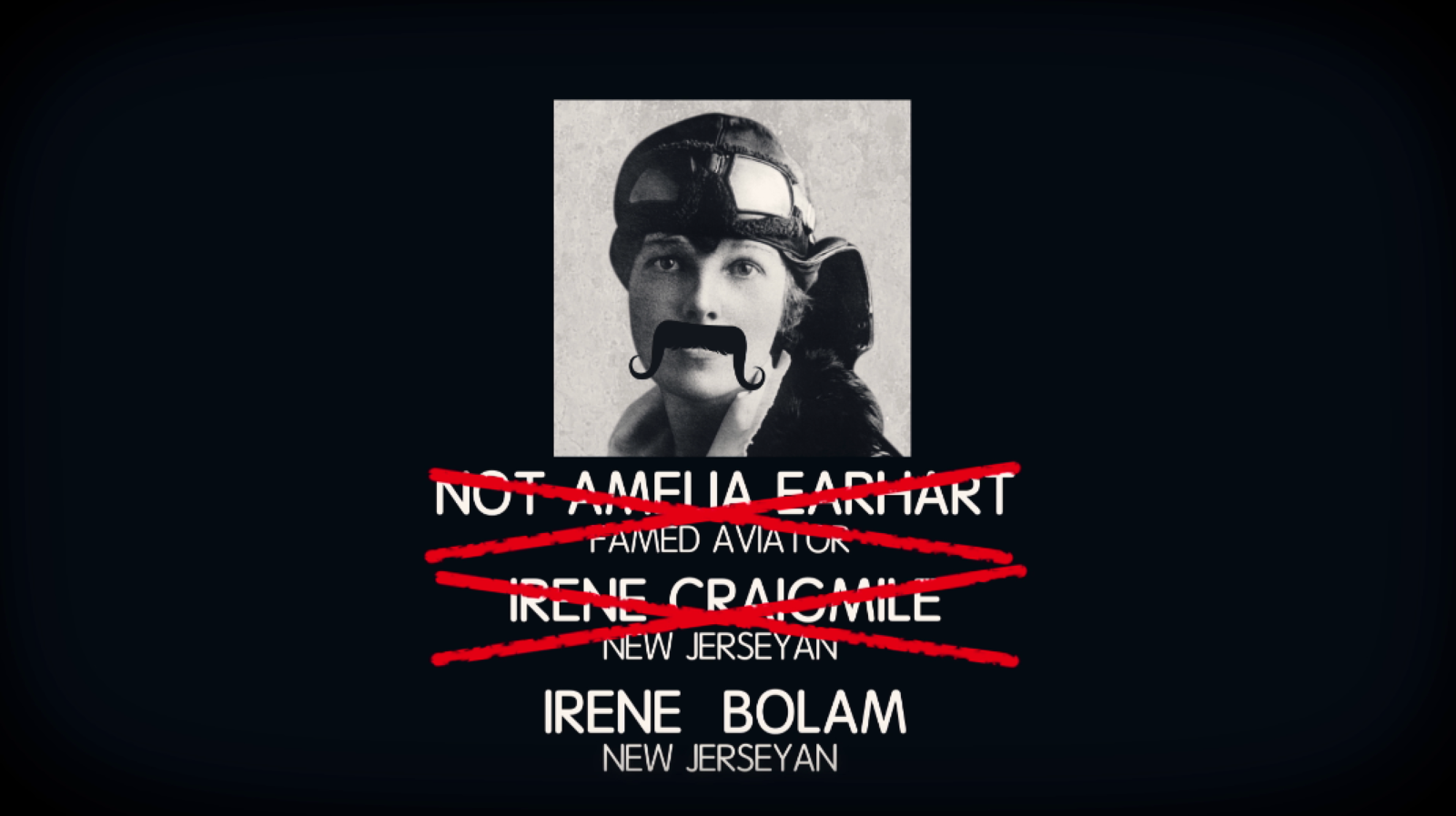 This theory seems to be improbable though, and Bolam sued the publisher of a book that speculated this. Also, according to TIGHAR, they did not resemble each other when their photos were compared.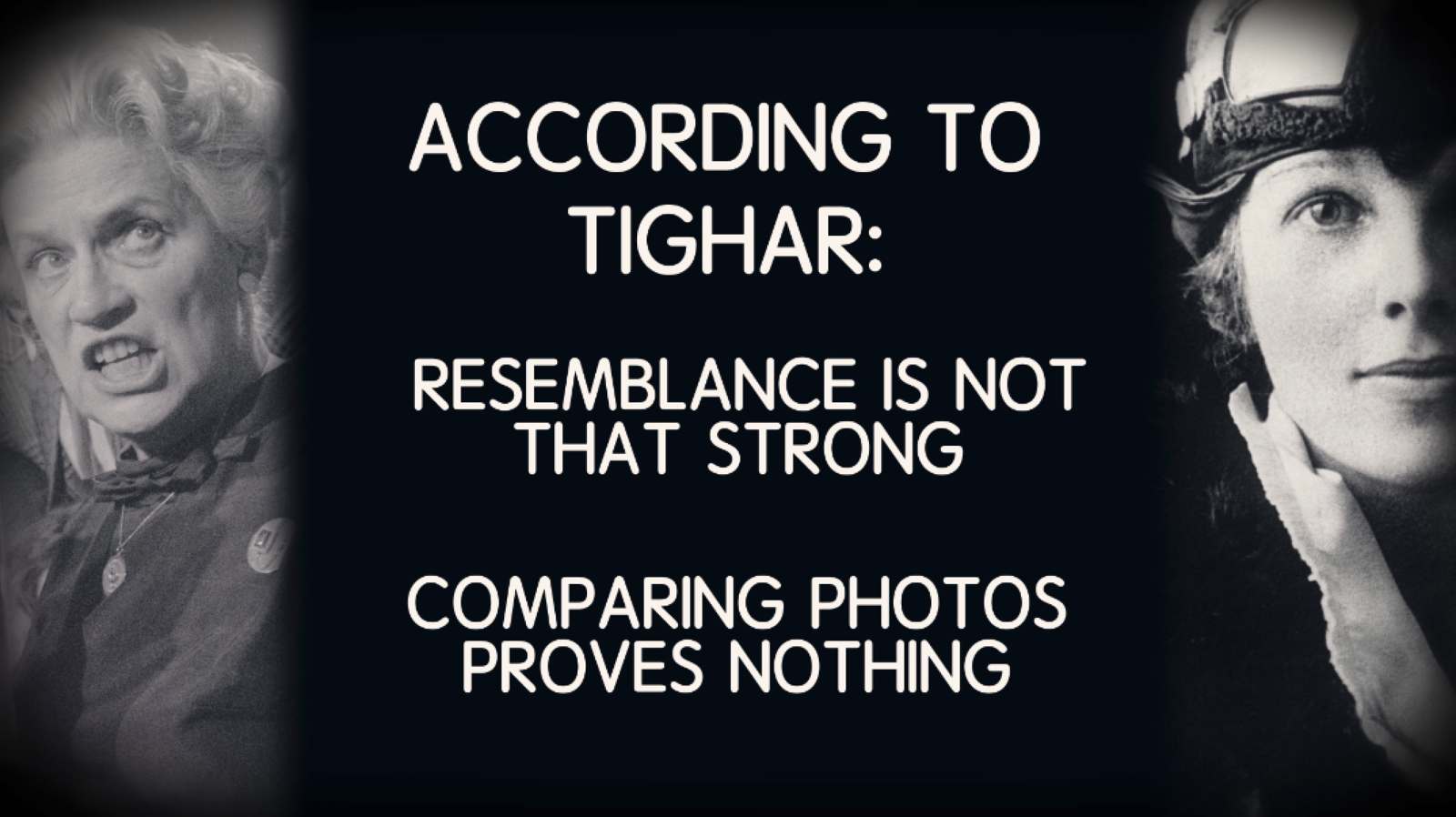 Another version of this theory is after being captured in the Marshall Islands, Earhart and Noonan were eventually executed.
Army Sg. Thomas E. Devine claimed that in July 1944, he met a group of US Marines guarding a hangar that contained Earhart's Electra on the formally Japanese island, Saipan. Devine also claimed that the soldiers destroyed the plane.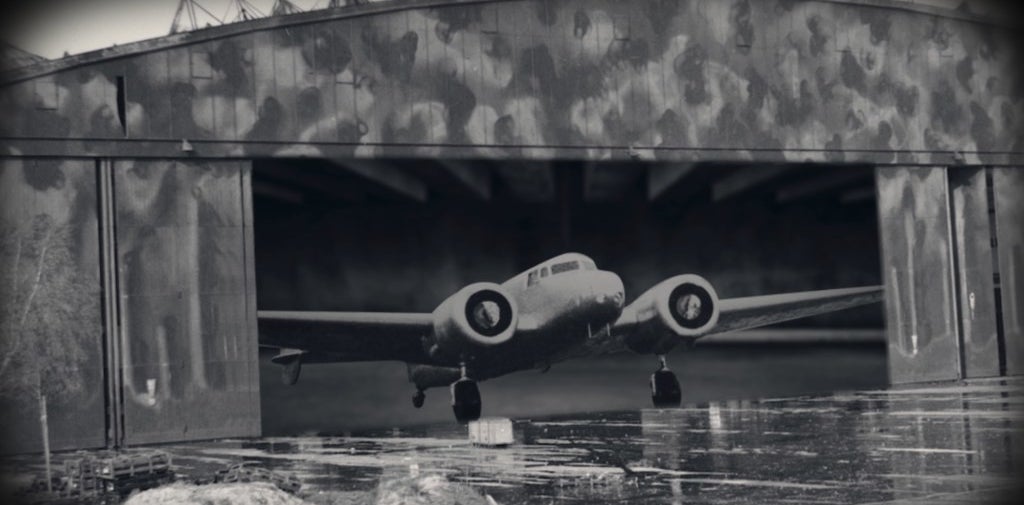 Furthermore, a photo believed to show an obscured Noonan and Earhart on a dock in the Marshall Islands was found in the National Archives by a retired government investigator.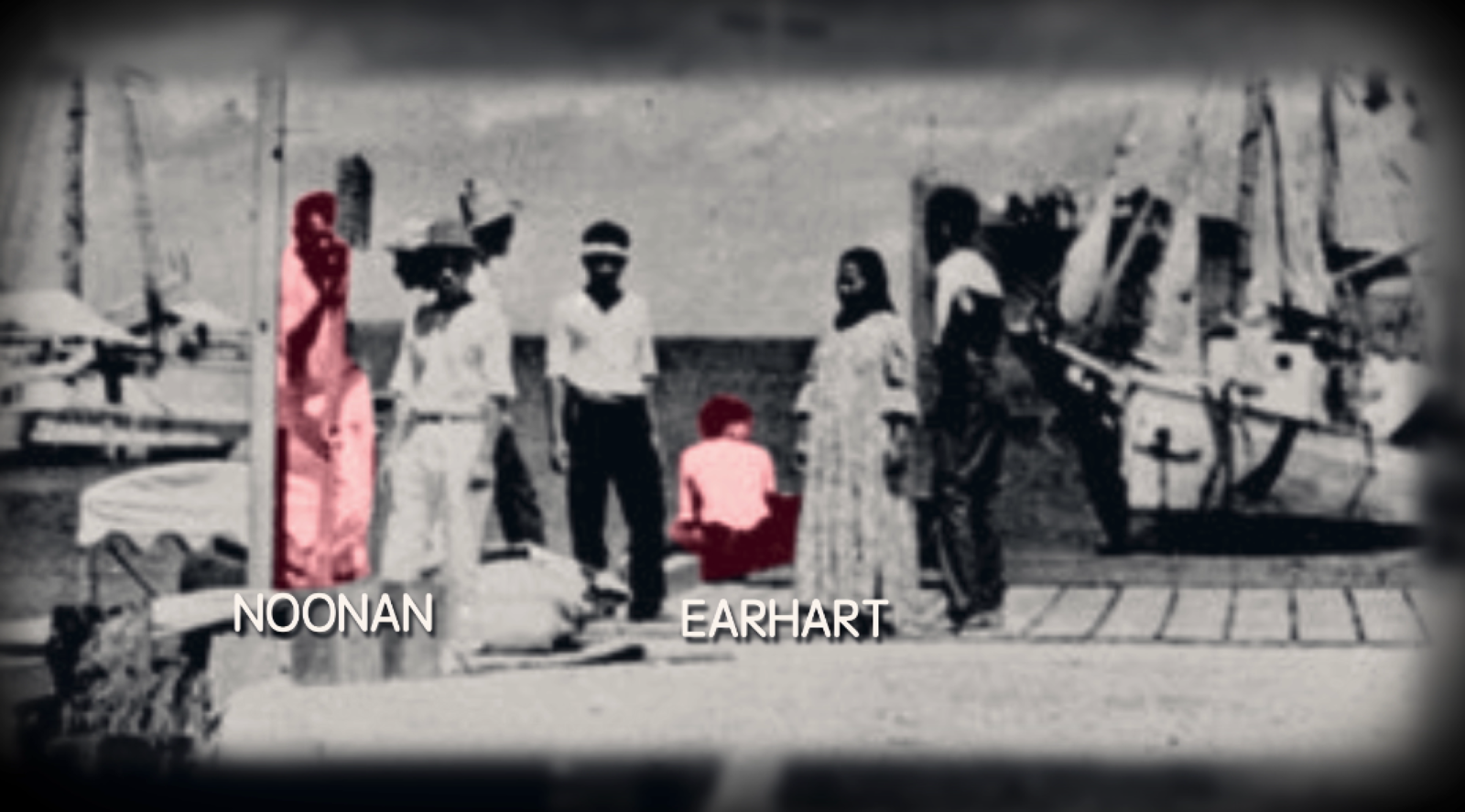 The photo was analyzed by various experts who were optimistic that it was the missing Earhart and Noonan. Unfortunately, the photo was debunked when two bloggers found the photo in a Japanese book published in 1935, two years before Earhart disappeared.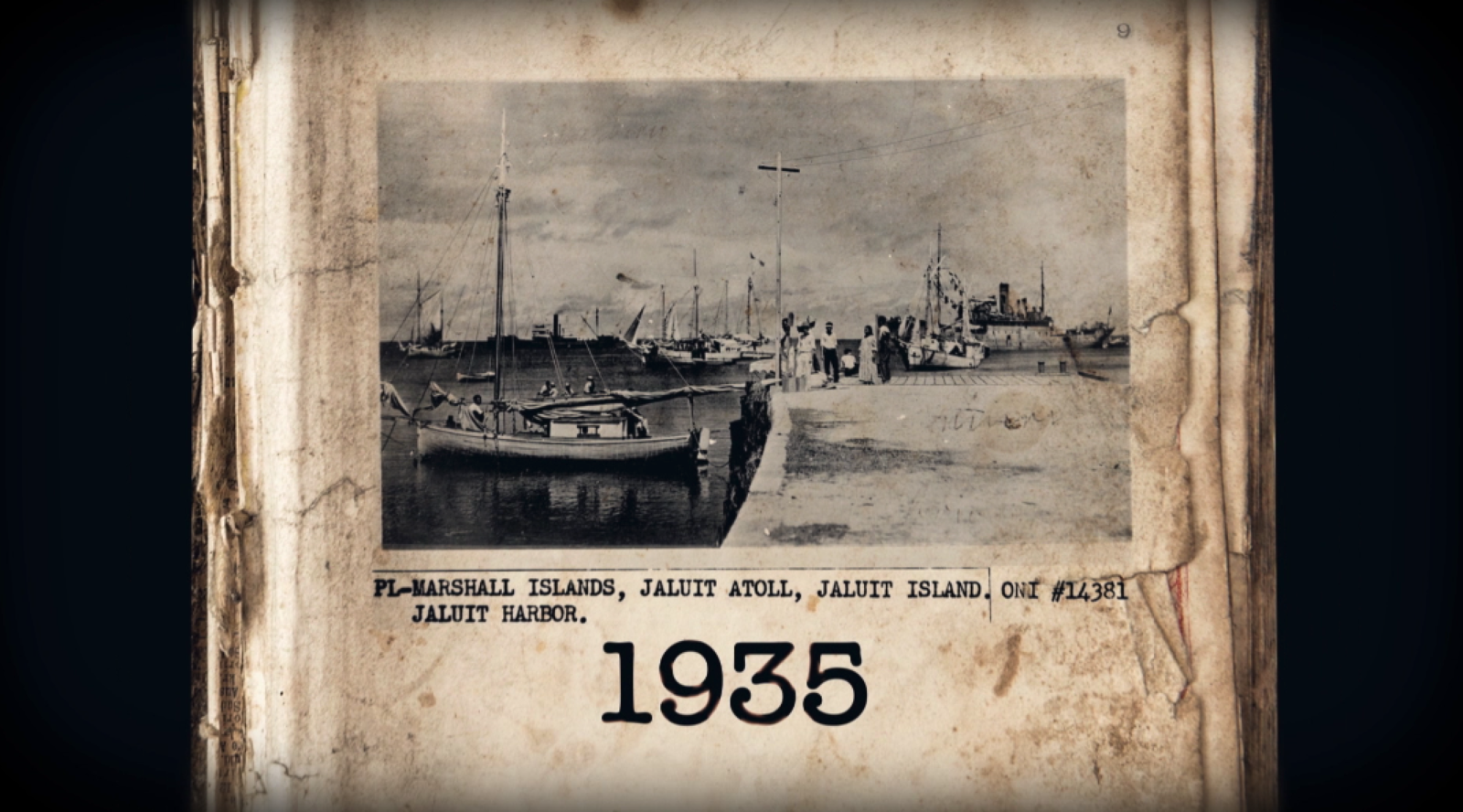 The fourth and final theory is that Earhart made contact with alien life form either by accident or knowingly colluding with the US government.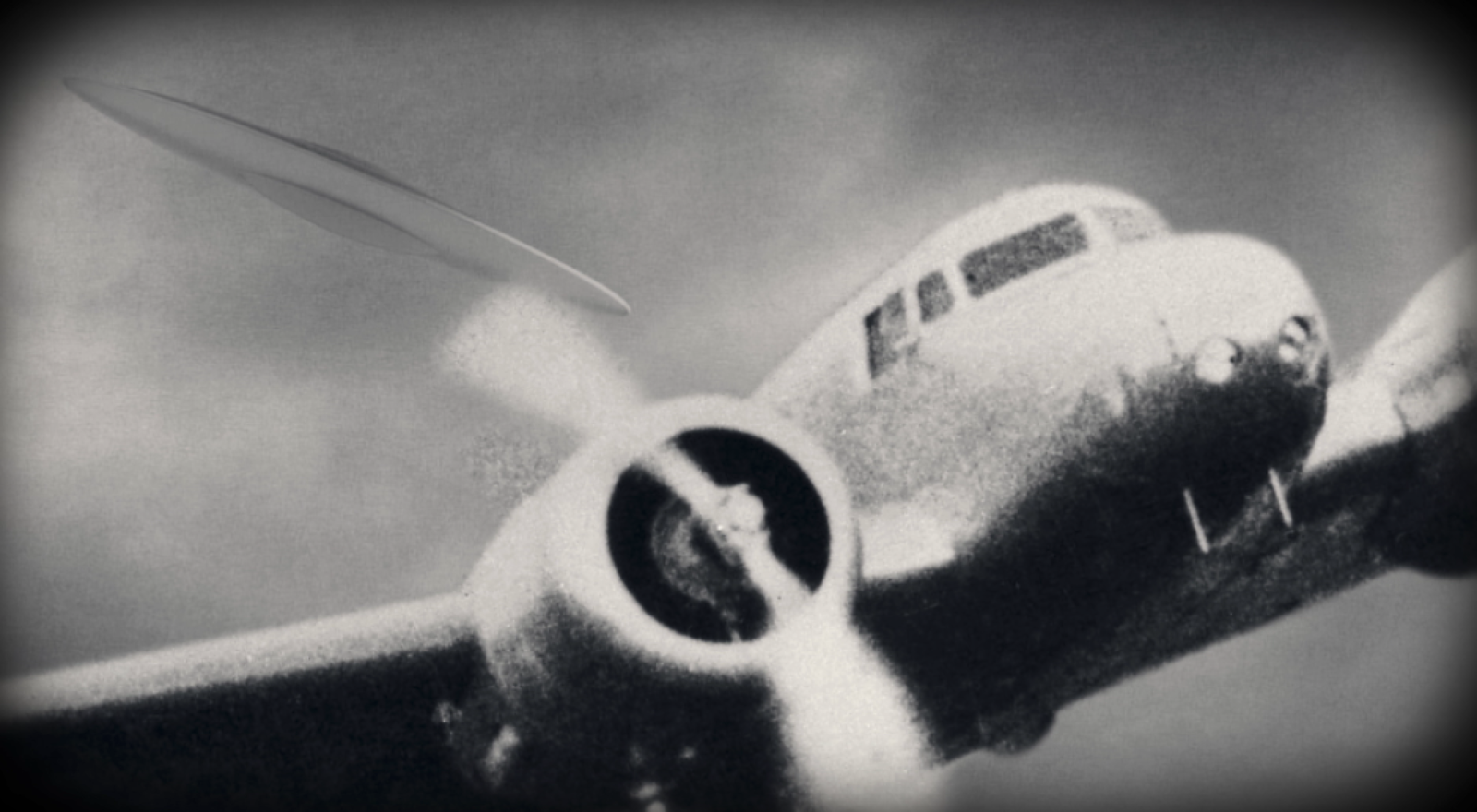 In the end though, most people believe that Earhart simply crashed and died on impact but still there's no way of telling if these alternate theories could be true. But until there is a body and plane recovered the mystery remains unsolved.