This week on Unsolved, we're doing a deep dive into the death of Michelle Von Emster, a woman whose body was mysteriously found on Sunset Cliffs in San Diego.
Michelle was found naked by two surfers; the only notable items on her body were a brass bracelet, two rings, and a butterfly tattoo. She was taken to the lifeguard station and examined by medical examiner, Robert Engel.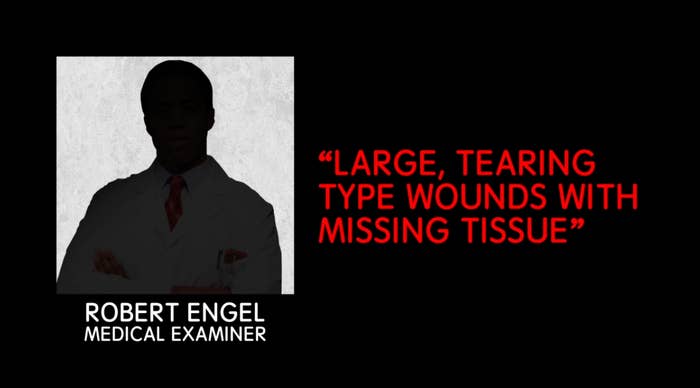 Engel did not cite a cause of death in the report, but said that her body could not have been in the water long. The consensus at the time was that this was most likely a shark attack.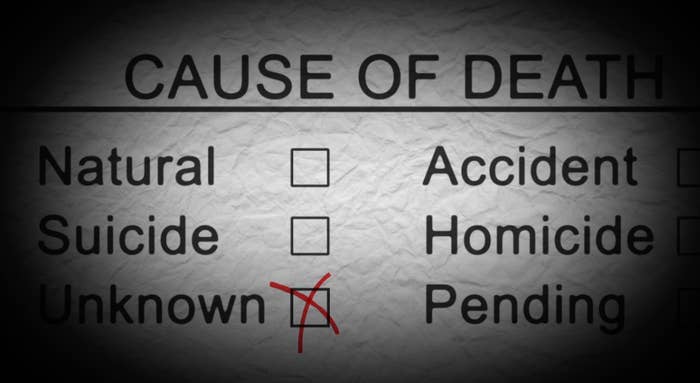 One day later, a formal autopsy was performed by Brian Blackbourne. Blackbourne determined that Von Emster was alive when the injuries were inflicted, but agreed that it was likely a shark attack.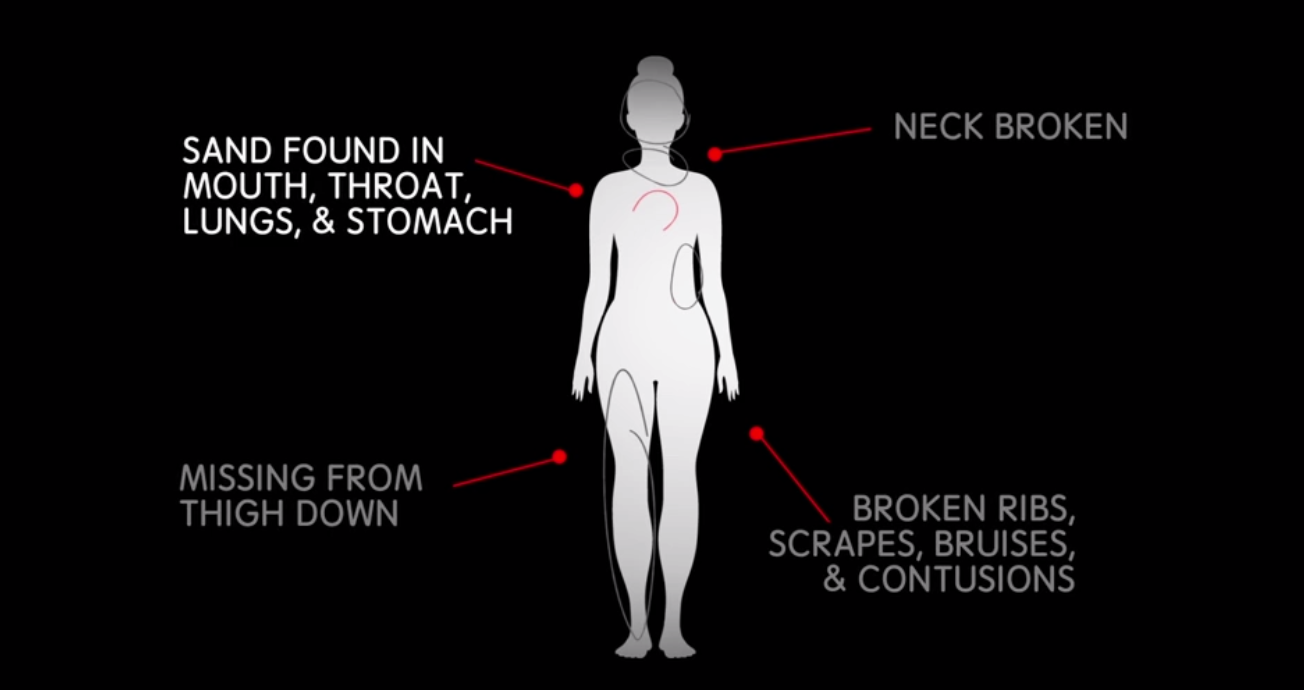 So case closed, right? Not quite. There were a couple sketchy factors that came into play. Though Blackbourne determined her death was a result of a shark attack, he had never seen an actual death caused by a shark before for reference.
Ralph Collier, a great white shark specialist, said the break on Michelle's leg was not consistent with that of a shark attack. He said if it was a great white shark, the break would have been clean and Michelle's bone was almost whittled to a point.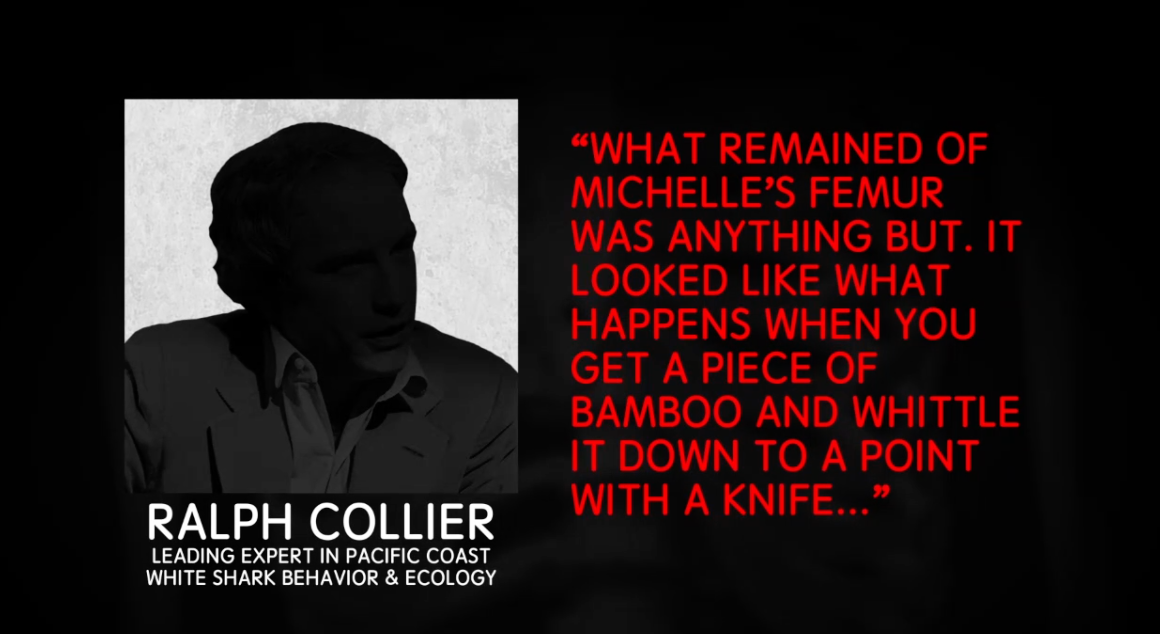 Another thing that didn't add up was how much sand entered Michelle's lungs. If her leg had been torn off, she would have bled to death quickly and been unable to take a big breath and inhale sand on the ocean floor. Overall, Collier felt there were too many things in the case that were inconsistent with white shark behavior.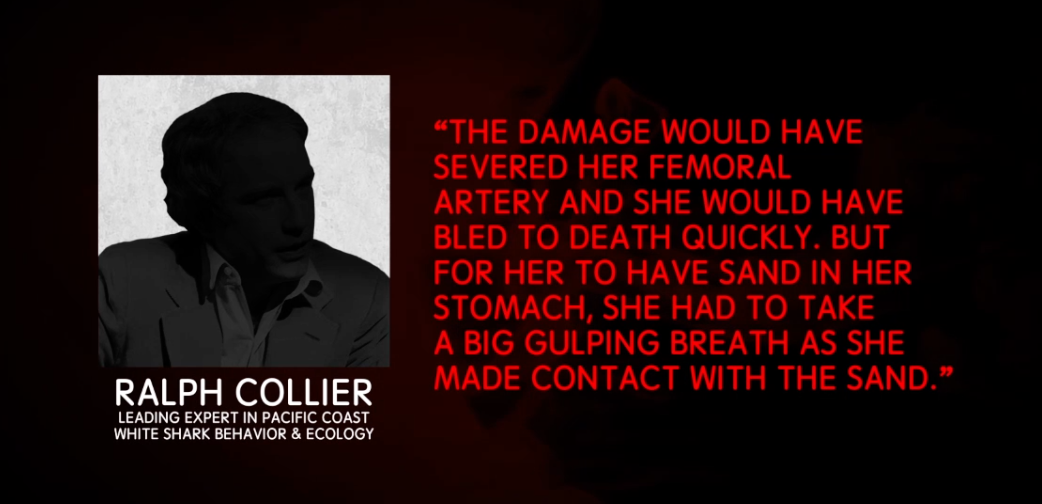 Richard Rosenblatt, an oceanologist from the Scripps Institute who originally consulted with Blackbourne (the medical examiner), said when given more information about the size of Michelle's wounds, they could not have been caused by a great white shark.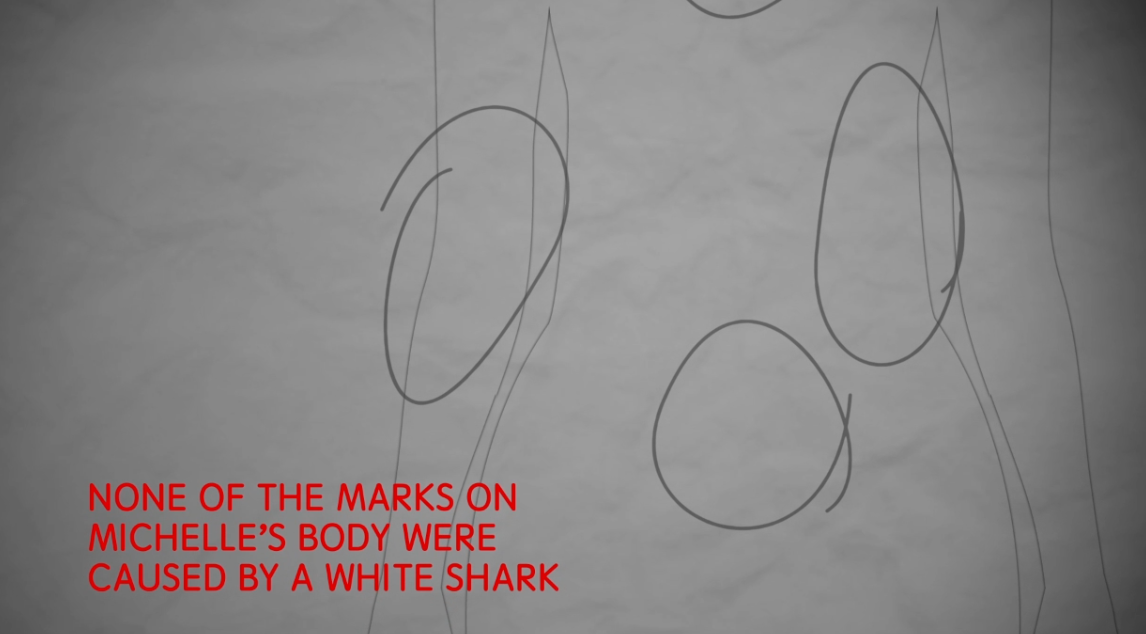 Other experts hypothesized that she may have died first, and sharks could have scavenged her body afterwards.
However, experts already ruled out a great white shark as her attacker... and a great white shark was the only shark that had the strength to remove her leg in such a way.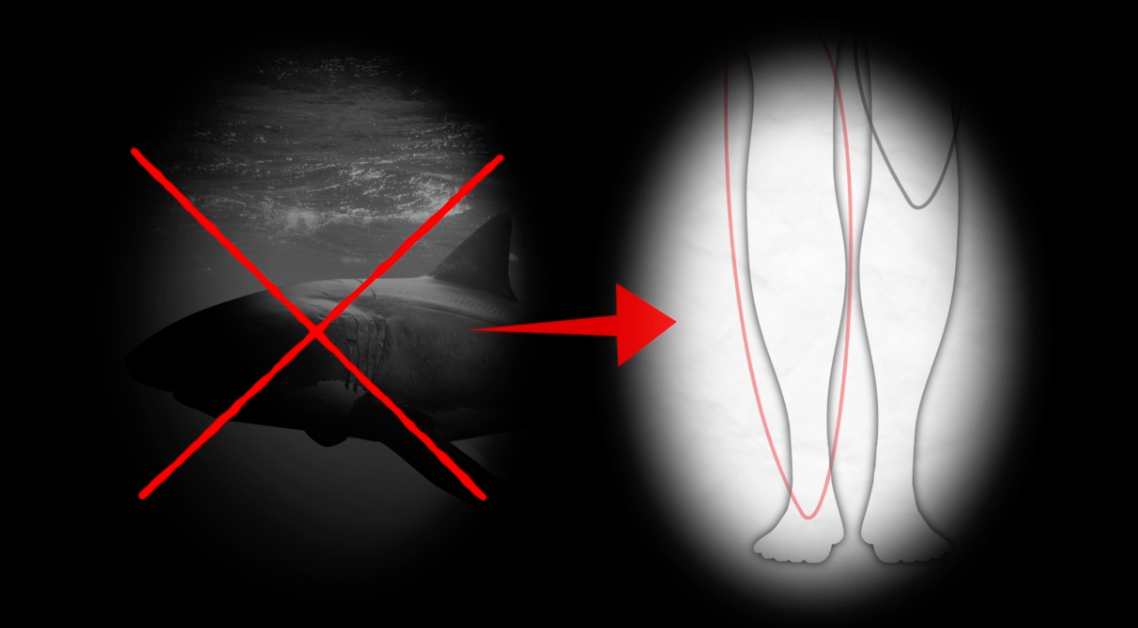 So how else could Michelle have died? One theory said she was swimming naked at night and drowned. However, this seems unlikely since the water was a cool 59 degrees.
Another theory said Michelle might have fallen from the cliffs.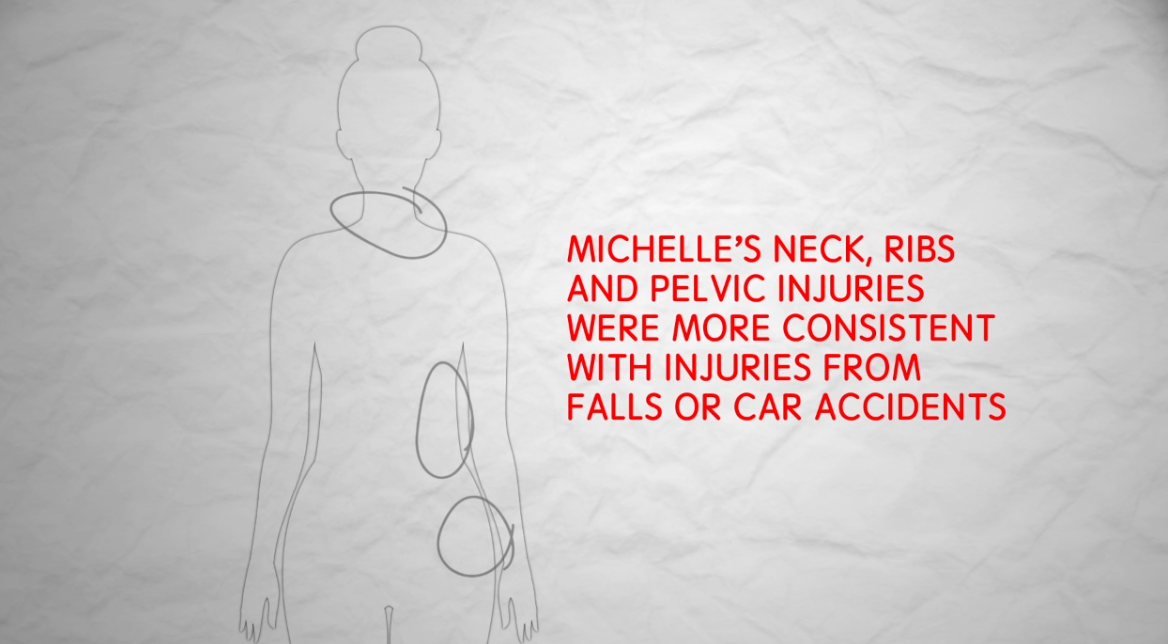 When we visited the scene, it seemed pretty likely that the fall could kill her, but unlikely it would rip off her limb.
The third theory was that Michelle was murdered.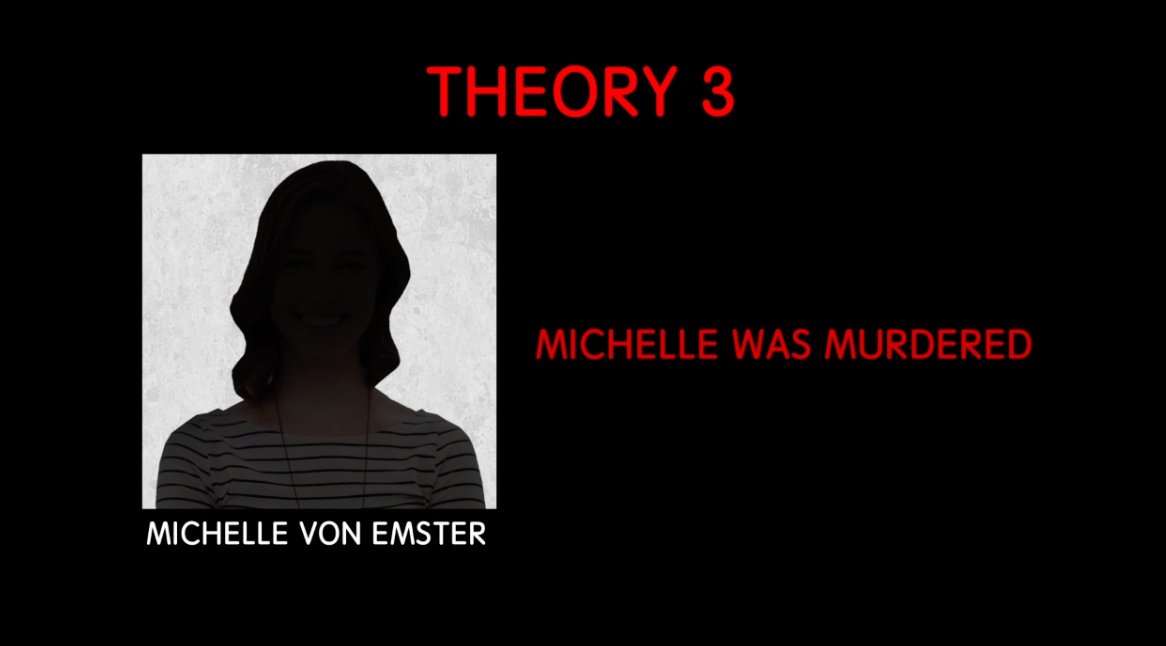 One of the unofficial suspects was her acquaintance, Edwin Decker. Decker originally told police that Michelle liked to surf naked, which could be true, or he could be trying to cover his tracks for why her body was found naked.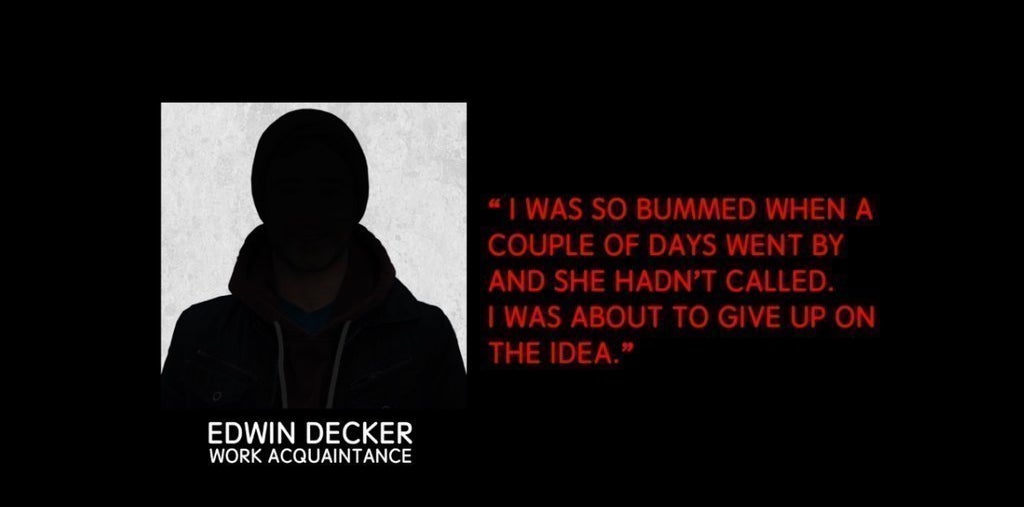 Another sketchy part about Decker was that he claimed to have feelings for Michelle that he was unsure if she returned. Decker also reported having contact with her the day of her death.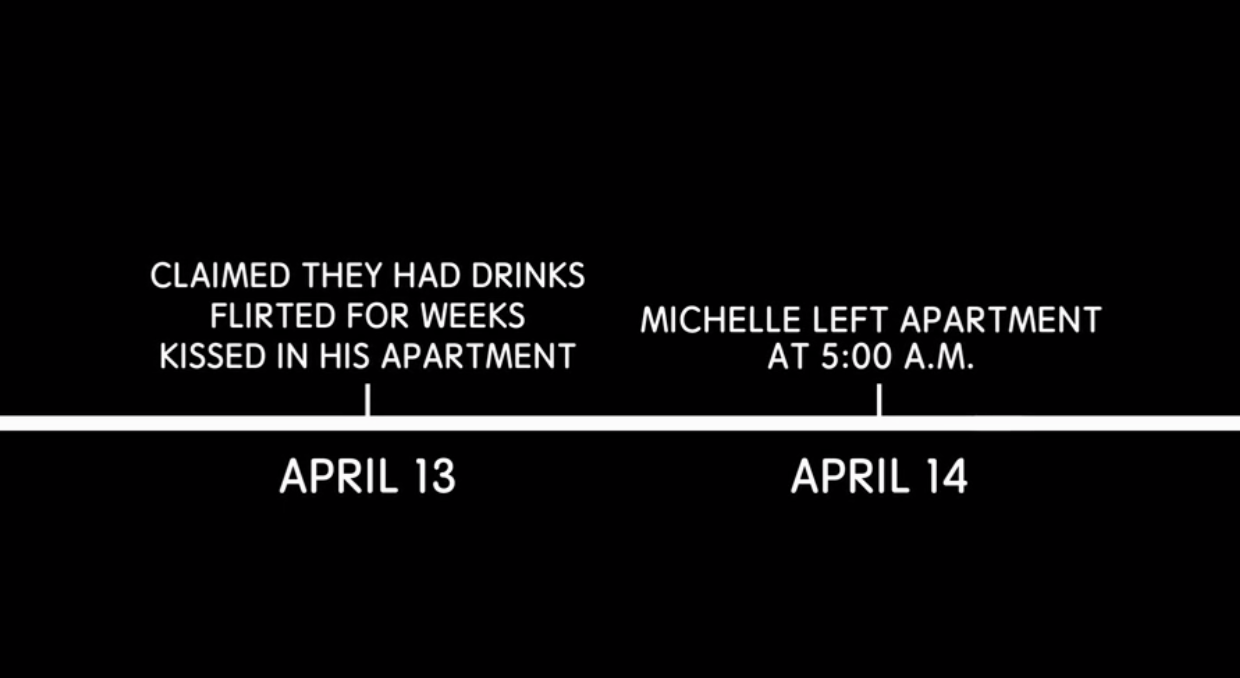 Andddd it gets worse. When Michelle died, Decker wrote this, um, interesting poem:
However, Decker was actually one of the people who asked Michelle's case be re-examined. So, creepy? Definitely. A murderer? Unclear.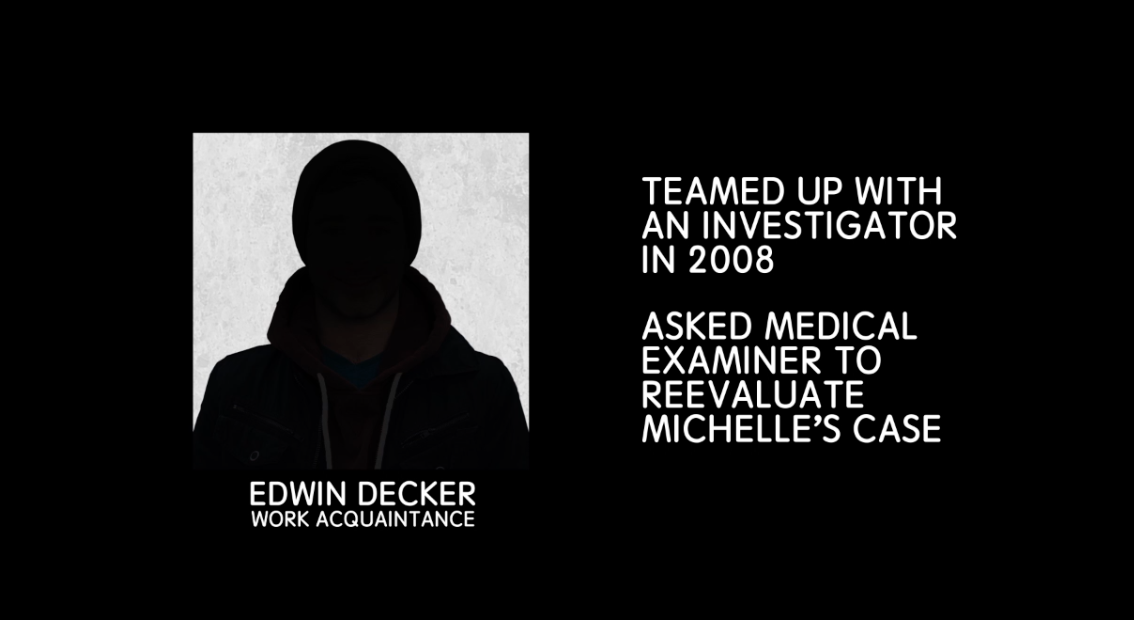 The second suspect was a stalker Michelle had reported following her at work. Michelle even left one of her jobs to avoid the man.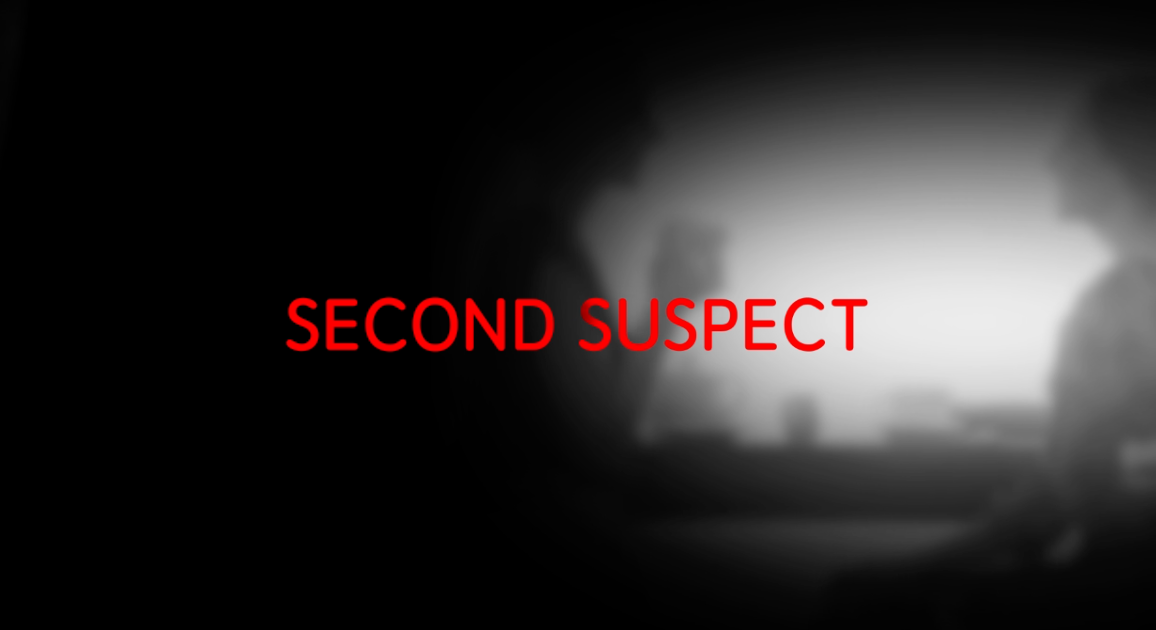 Michelle's former boss at an office supply store, Denise, said that a man came in the day of her death and made several copies of her autopsy. The kicker? The man who made those copies rode a motorcycle... just like Michelle's stalker.
Oops. Something went wrong. Please try again later
Looks like we are having a problem on the server.
So, what happened to Michelle?
It was def the creepy stalker.

Did you read Decker's poetry? He's guilty of SOMETHING.

She was taking a naked dip, the waves got rough, and sharks scavenged her body.

IT WAS A GREAT WHITE SHARK.