On November 29, 1981, Natalie Wood's body was found floating face down in the Pacific Ocean about 200 yards away from Catalina Island. These are the events leading up to her death:
With roles that included Miracle On 34th Street, Rebel Without A Cause, and West Side Story, Natalie Wood was one of the biggest stars in Hollywood up until her untimely death.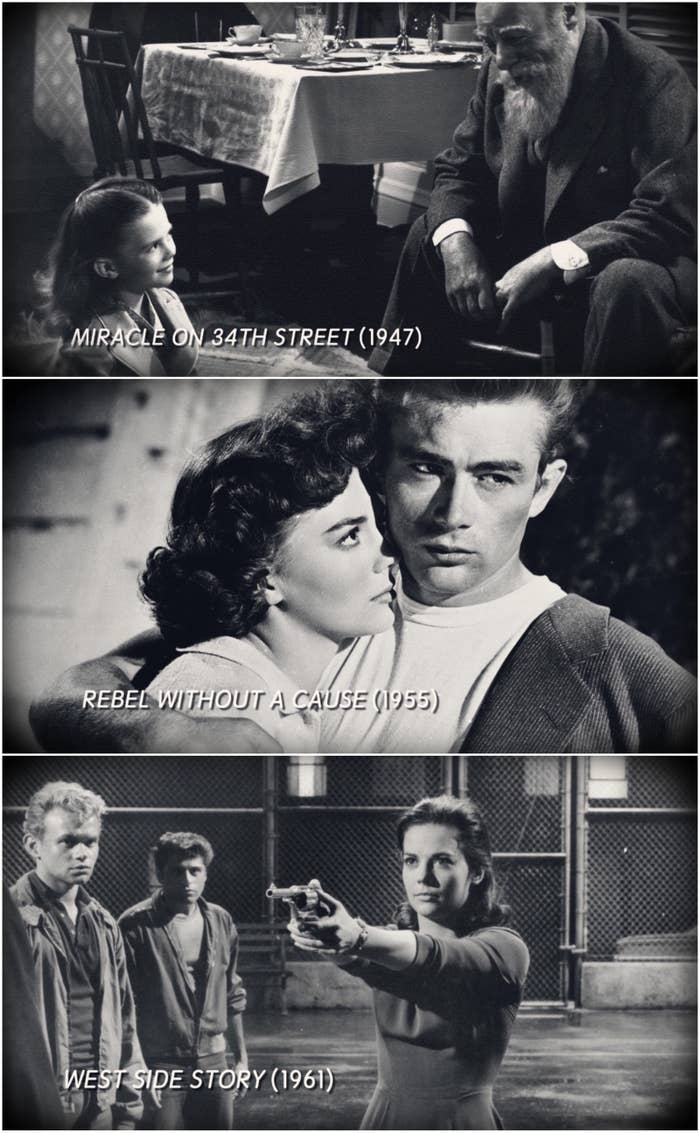 From a young age, Wood's mother said Natalie was filled with a fear of dark water. A fortune teller even once prophesied that she would die from drowning.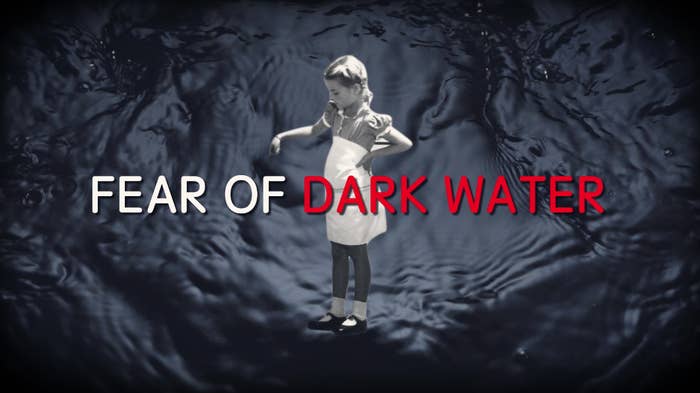 When Wood was 10-years-old, an old bridge collapsed from under her while filming The Green Promise. She broke her wrist and left the incident more terrified of water.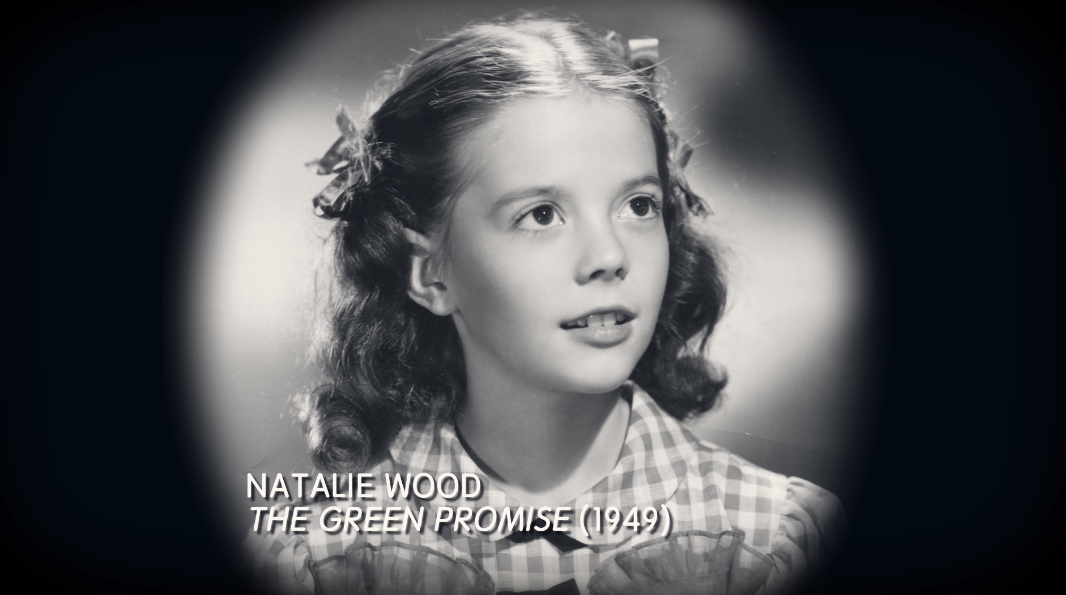 At 18, she met Hart To Hart actor, Robert Wagner. In December of 1957, the two married but divorced in April 1962 just to remarry in July of 1972.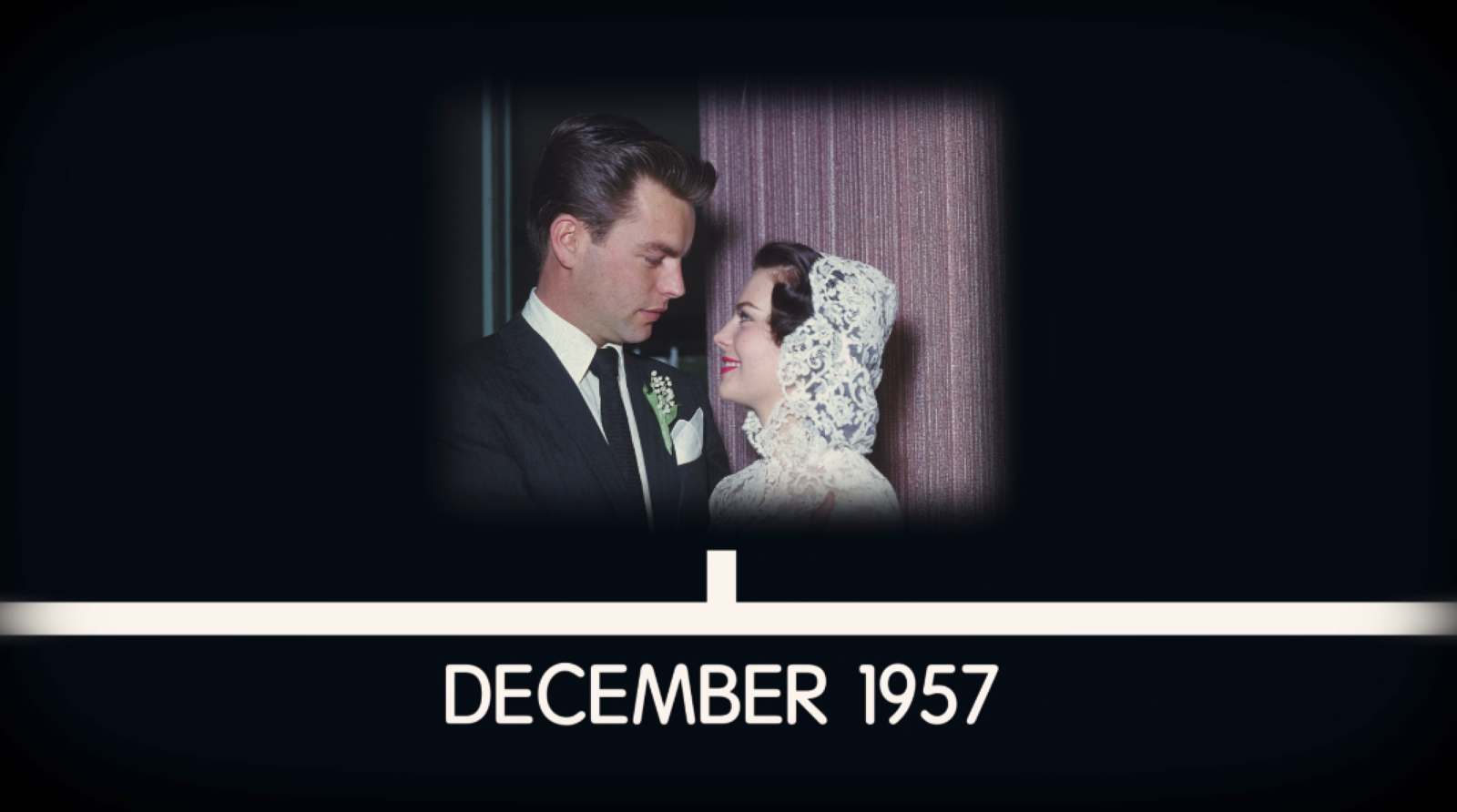 Around the time of her death, Wood had been working on the science-fiction film, Brainstorm, with Christopher Walken.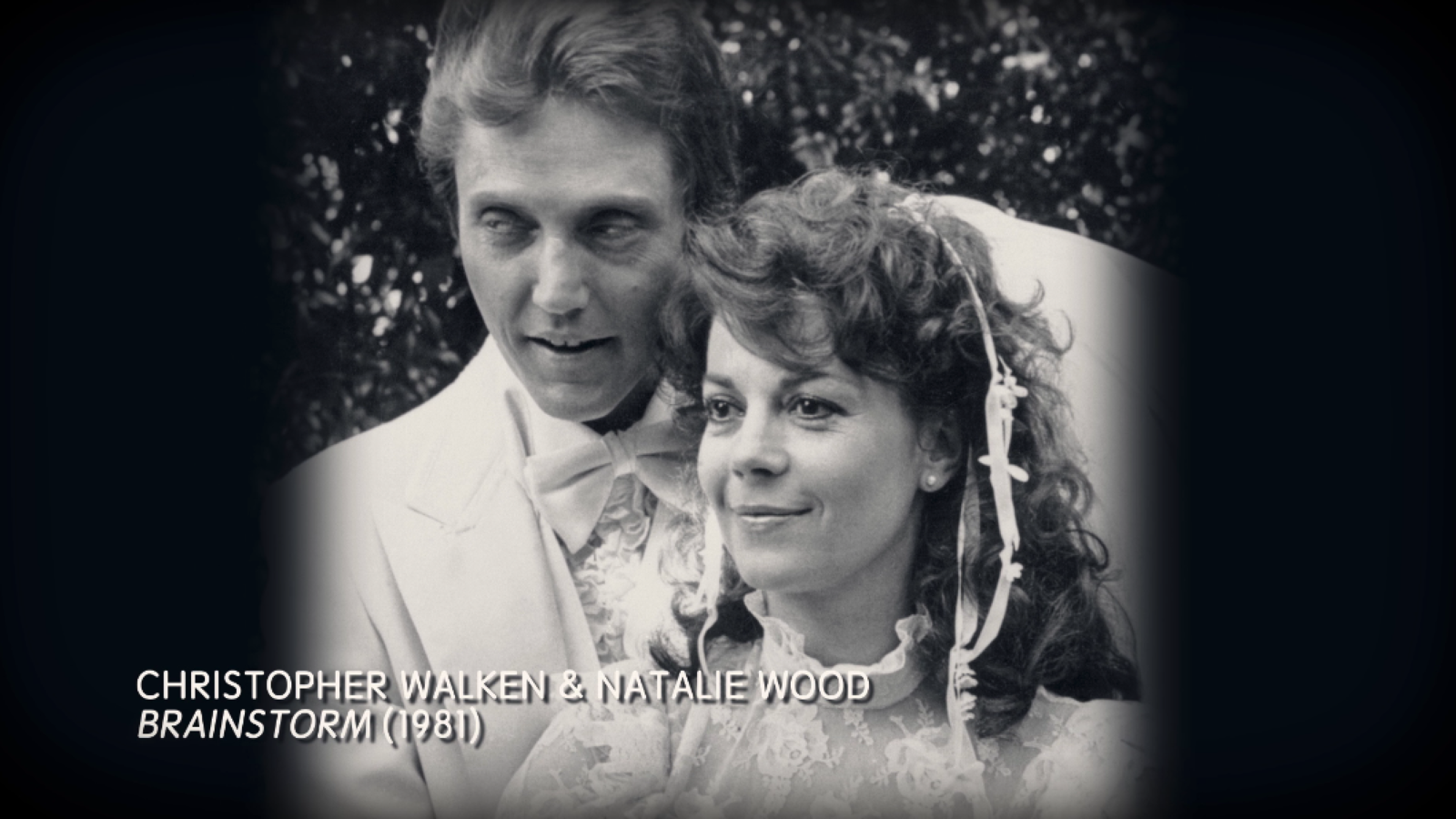 And he was invited to join her and Wagner on their yacht, The Splendor that weekend.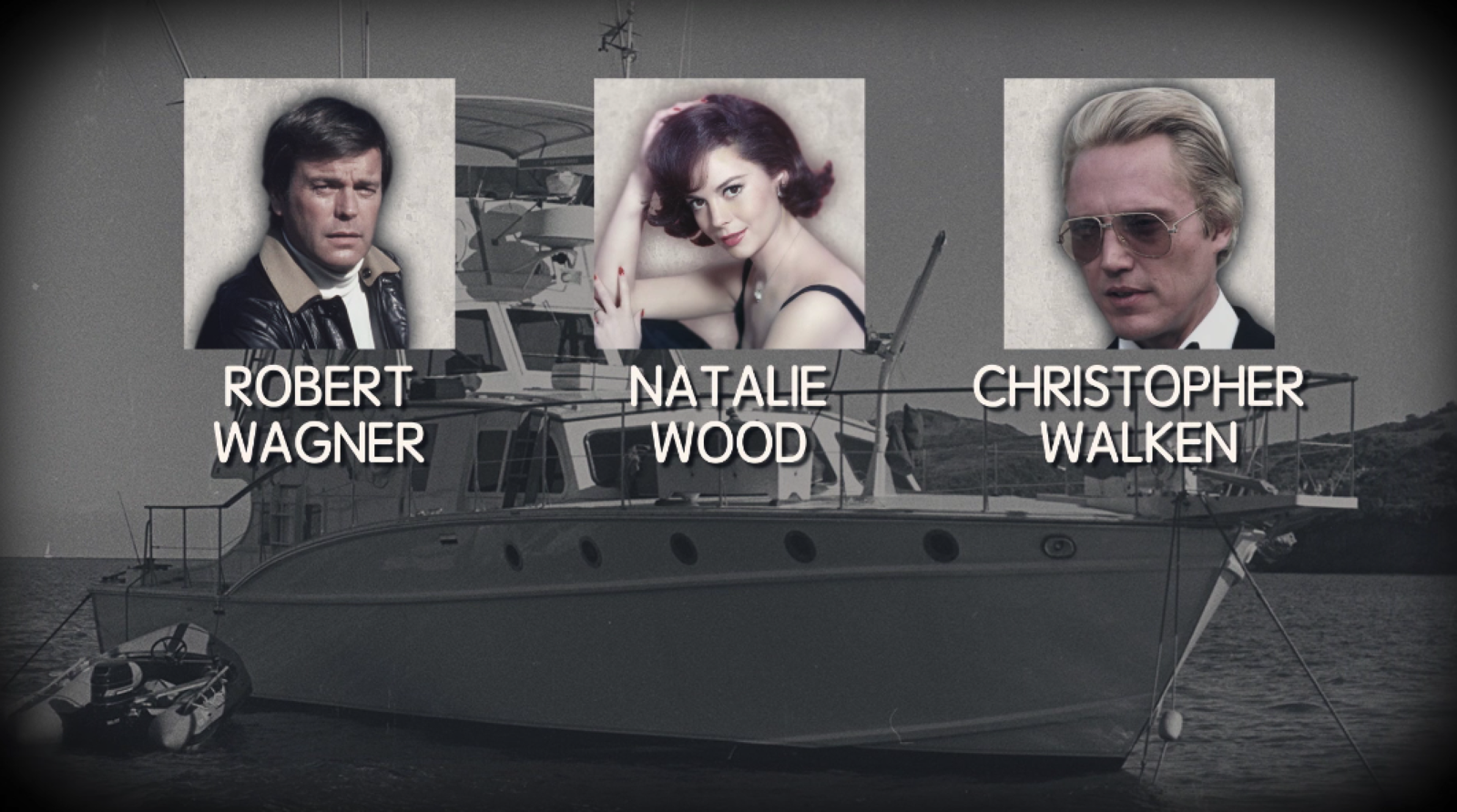 The captain of the boat and family friend, Dennis Davern, claimed that Wood had become infatuated with Walken during filming. Wagner had even flown out to where they were filming to make sure Wagner wasn't going to "make a fool of himself over this."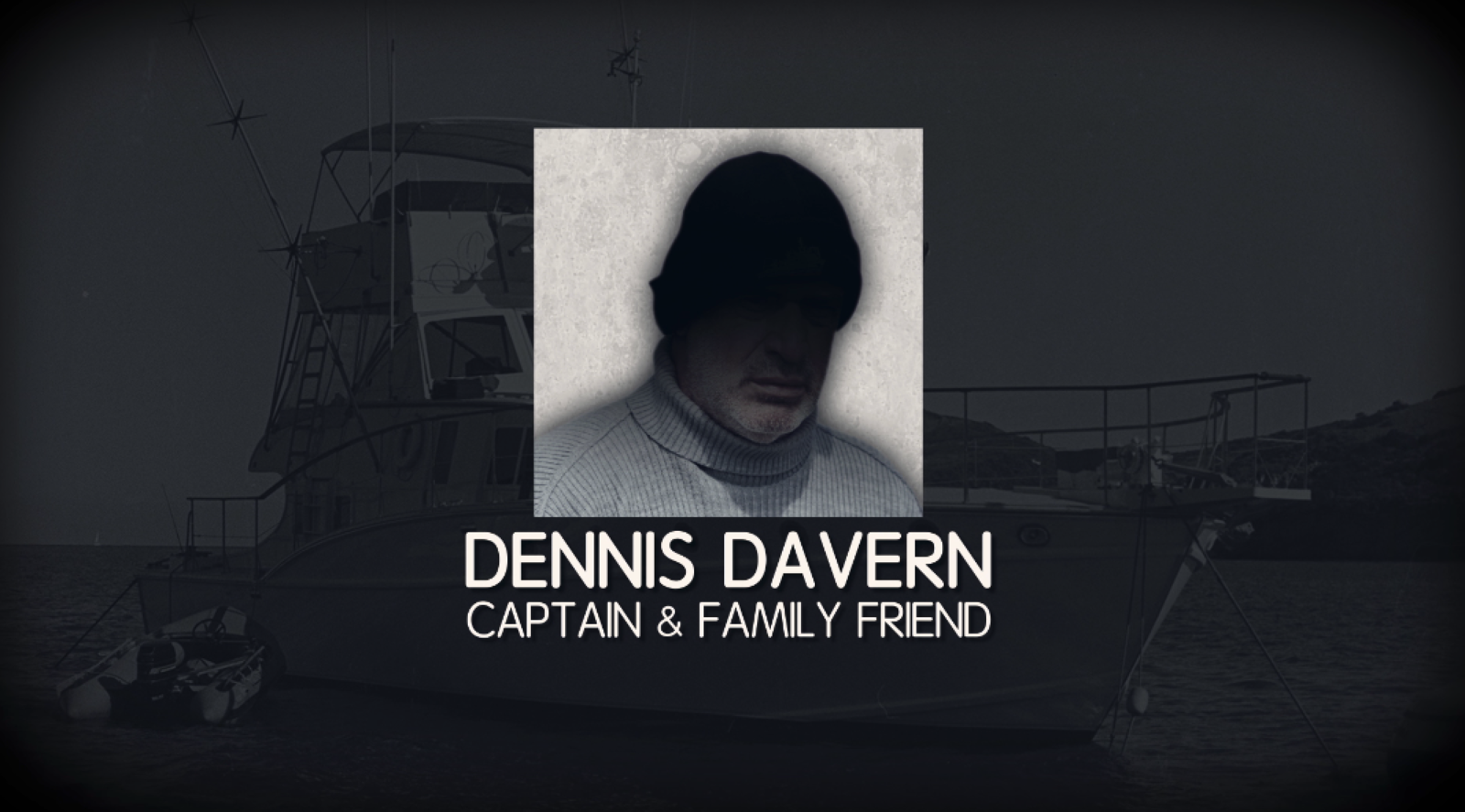 Wagner was not the only one with a jealous streak though. At around the same time, reports say Wood was suffering from jealousy over Wagner's on-screen romance with his costar, Stefanie Powers.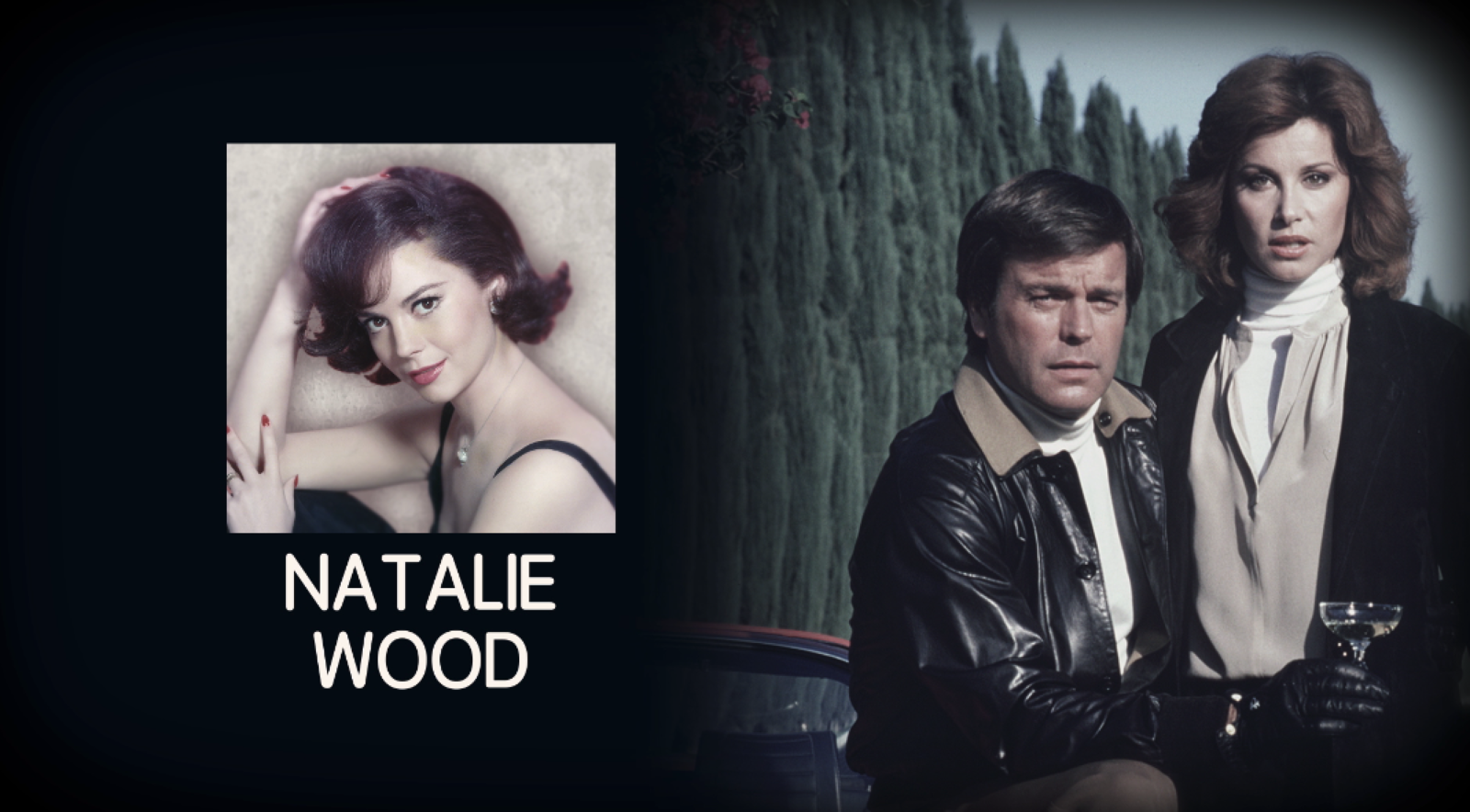 The group left on the yacht at around noon on November 27th, two days before Wood was found dead.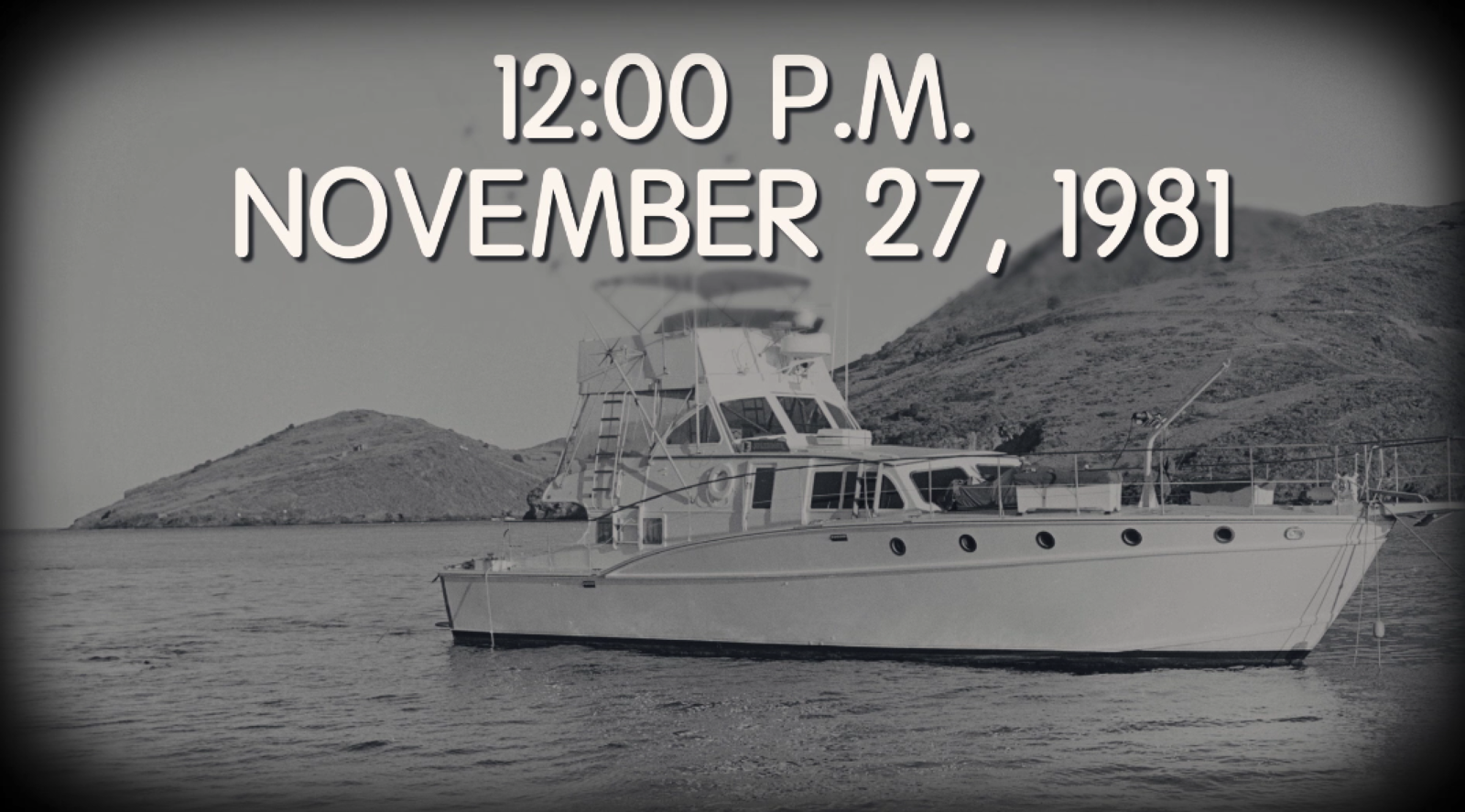 Everyone on the boat had been drinking for much of the weekend. That Friday night, Wood and Wagner argued to the point where Davern was so concerned he asked Walken to get involved.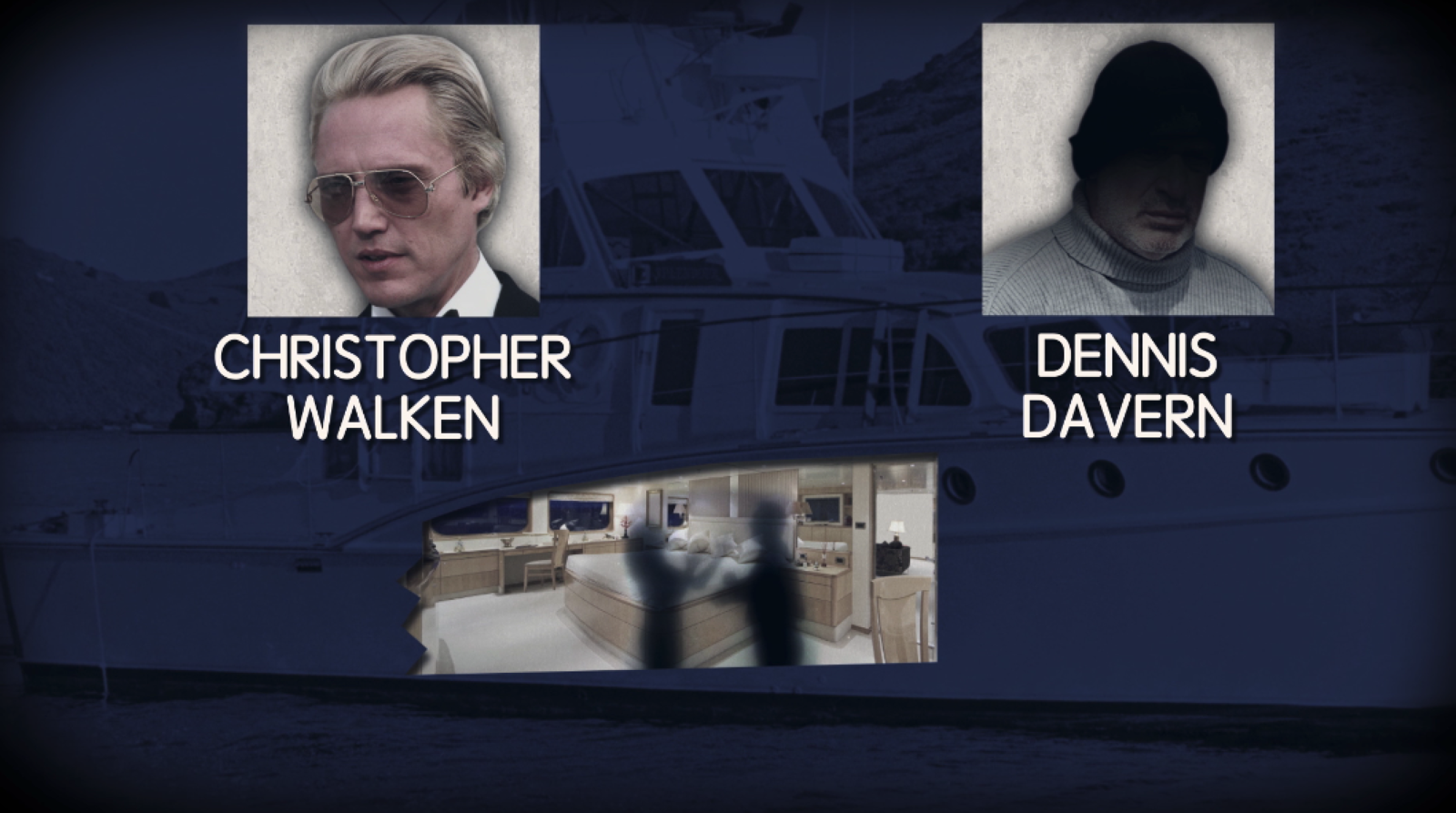 But Walken refused to intervene, saying: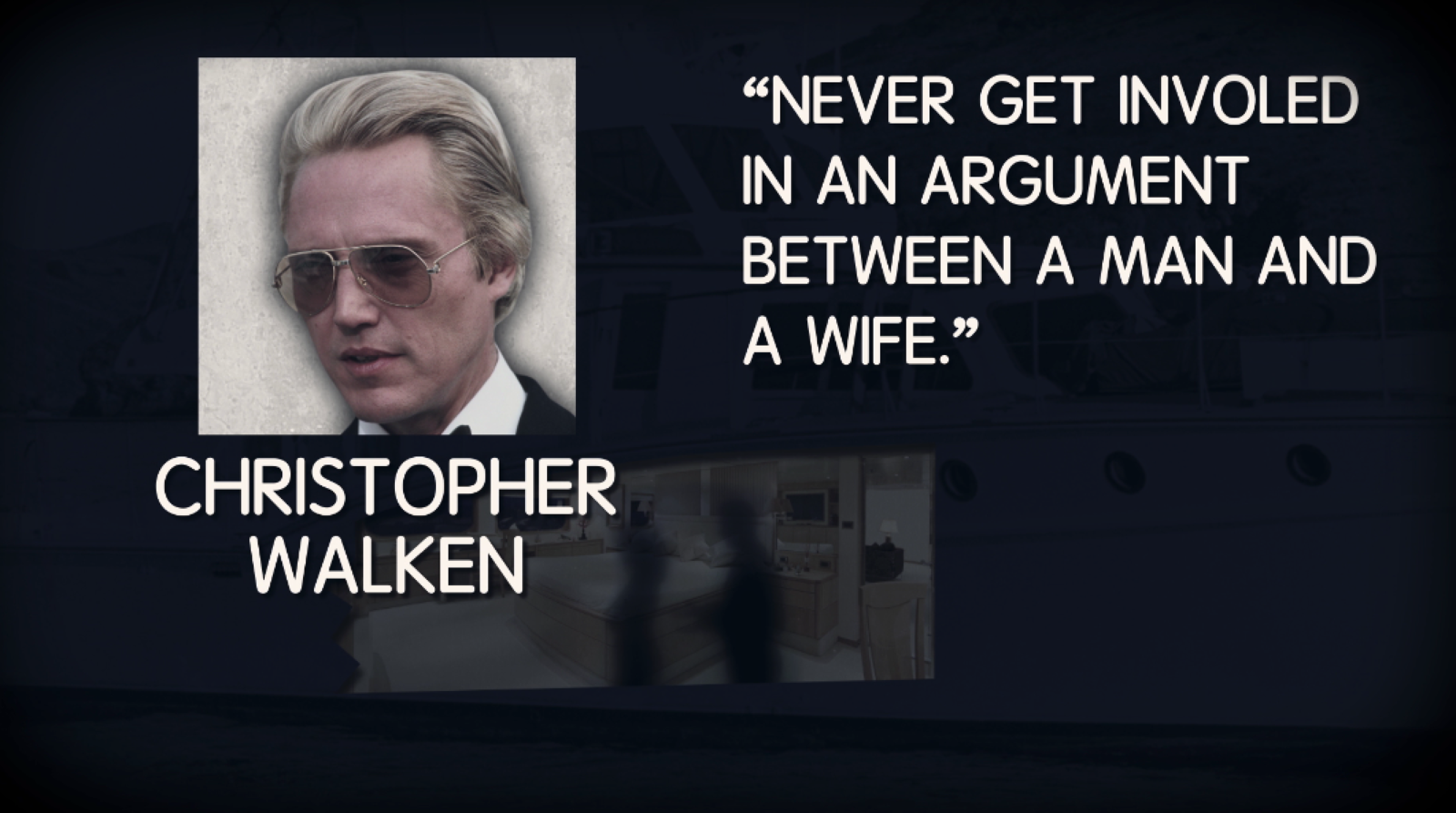 Davern ended up taking Wood to shore that night in their yacht's inflatable dinghy, Prince Valiant. And they slept at the Pavilion Lodge Hotel.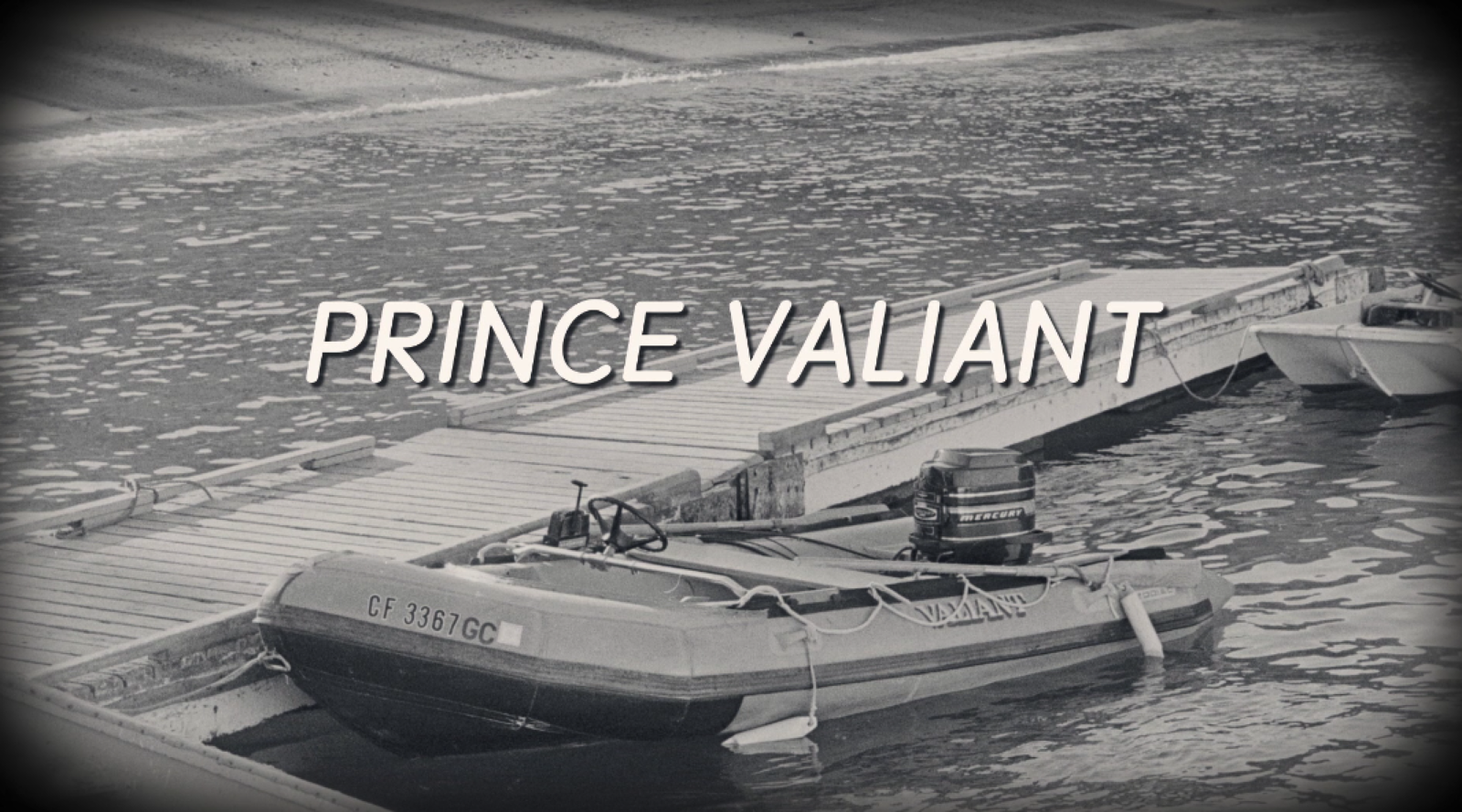 The first time Davern was questioned about this night, he lied and said all four of them had stayed on the yacht.
However, the police already had evidence that they had not been on the boat the first night.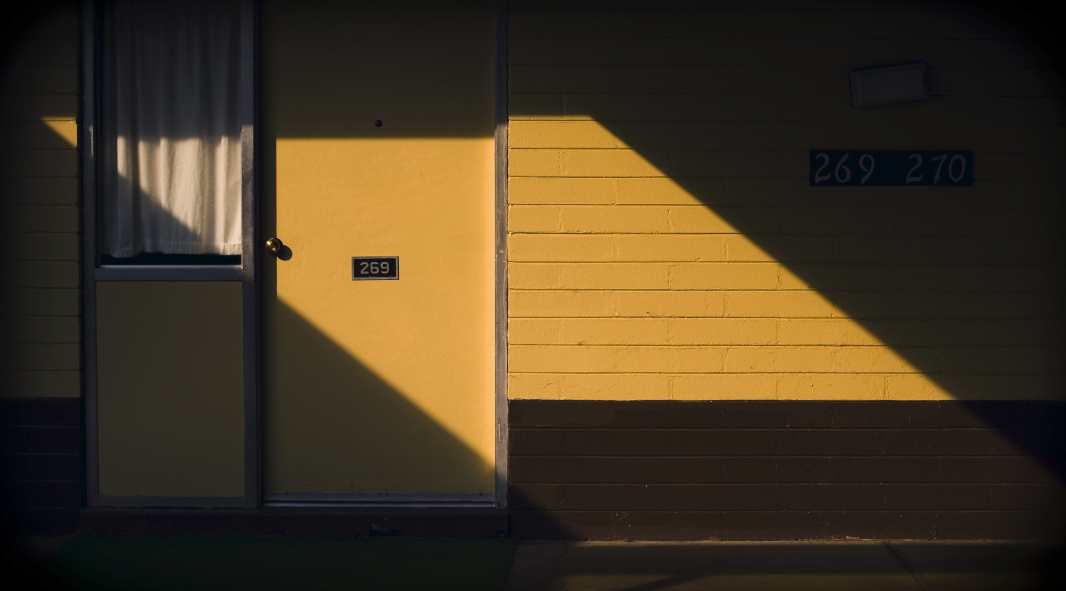 So Davern was prompted to tell the truth. He went on to say that he and Wood spent the night in the same room, but they drank wine and went to sleep. He claimed that he felt very protective of Wood and she was very comfortable with him.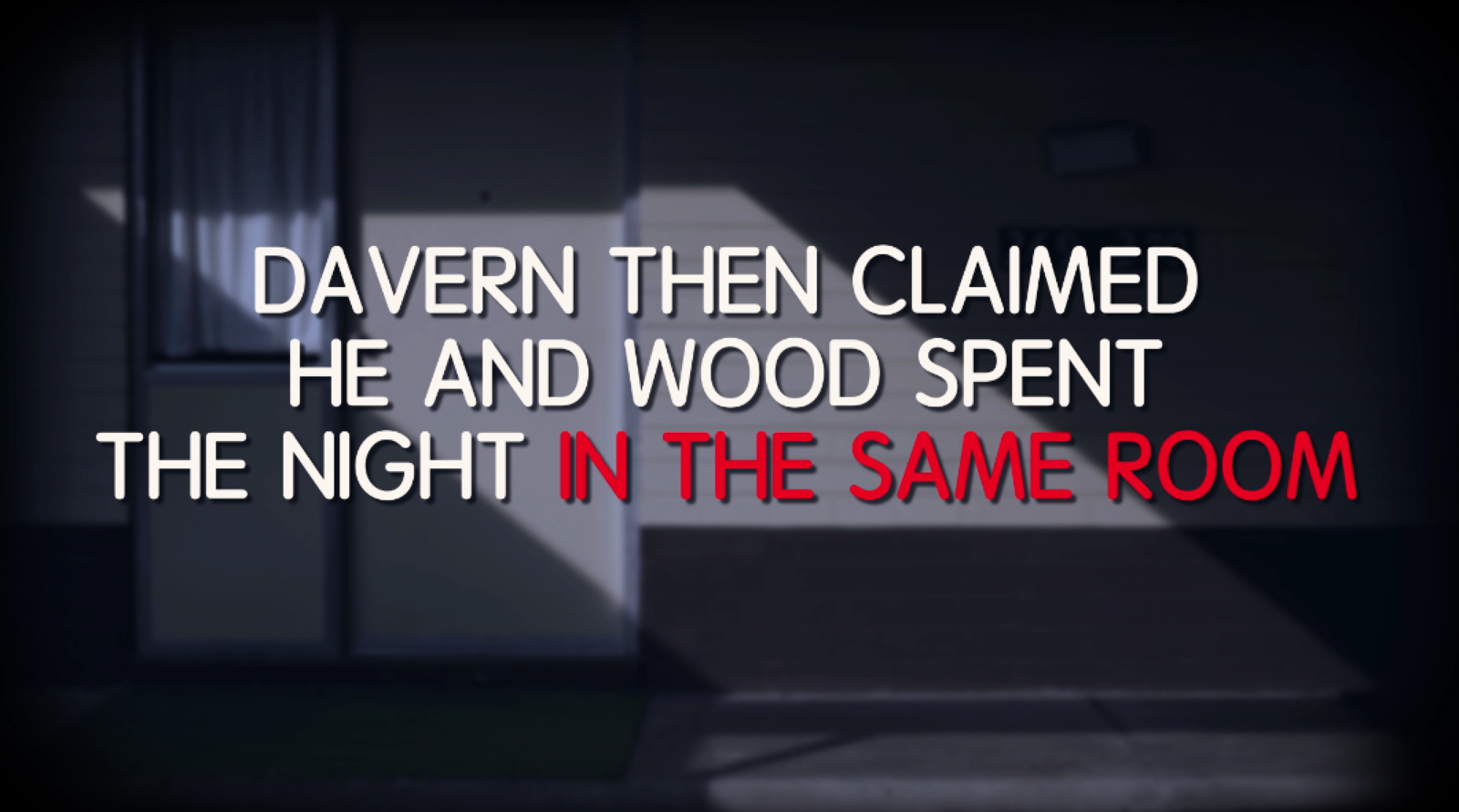 The next morning, Davern and Wood returned to the yacht. Where Wood decided to apparently stay the rest of the weekend based on Walken's expressed desire to stay.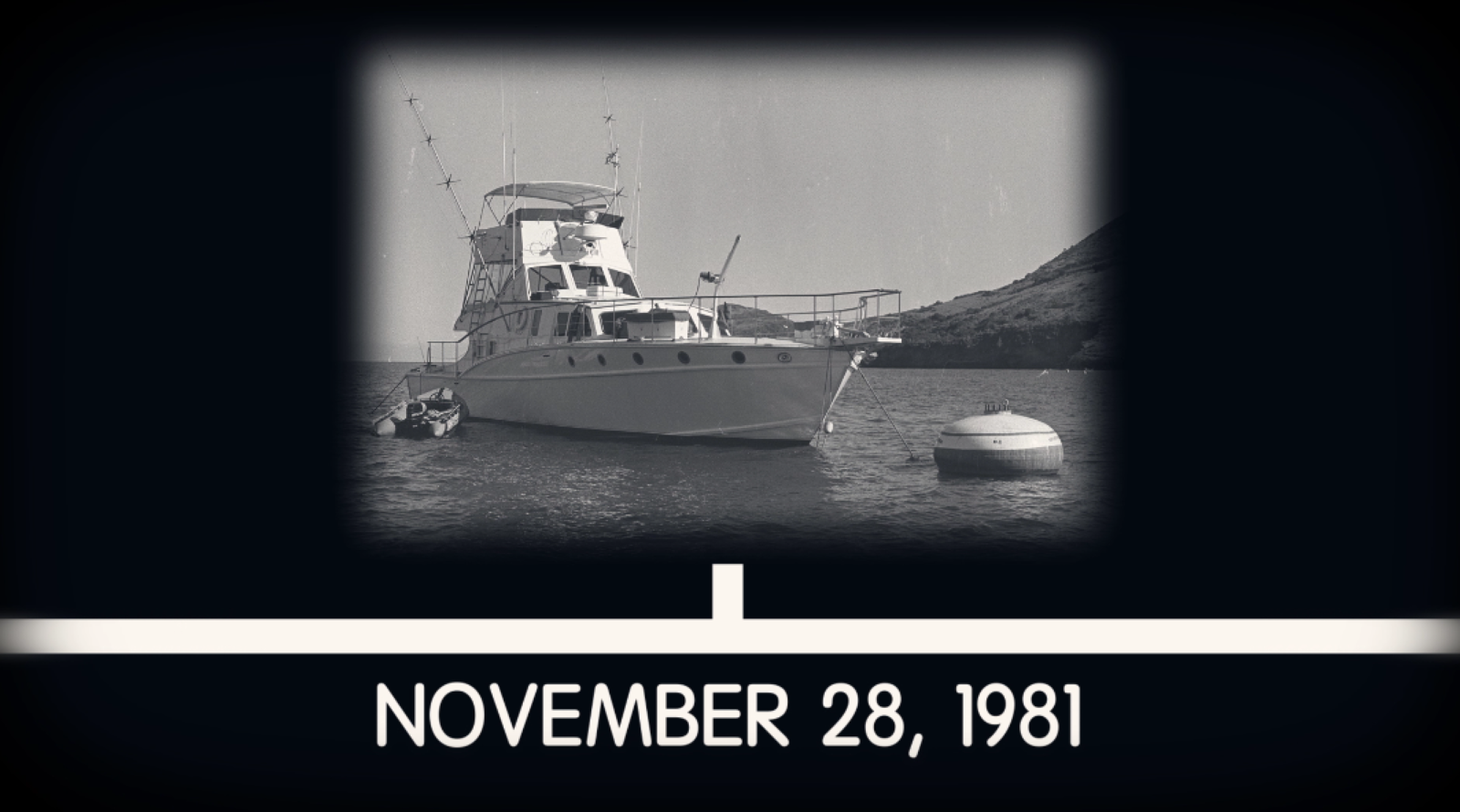 Walken and Wood went ashore that afternoon to begin drinking at Doug's Harbor Reef and were later joined by Wagner and Davern.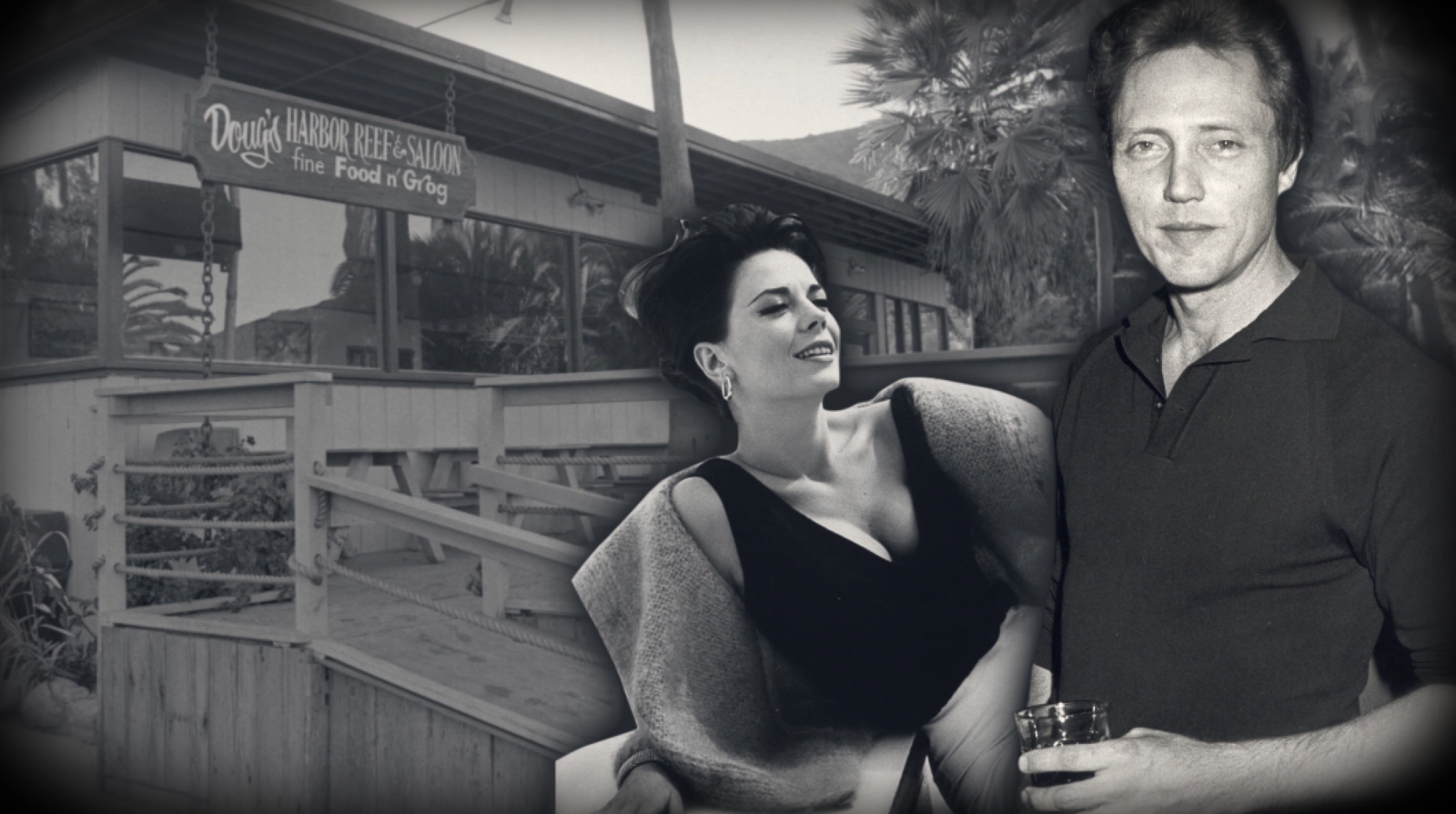 The party's waitress recalled at dinner the group consumed two bottles of wine and champagne, and one of the men also drank Daiquiris. She also said that Wood did not eat much of her dinner and didn't seem to be in a good mood.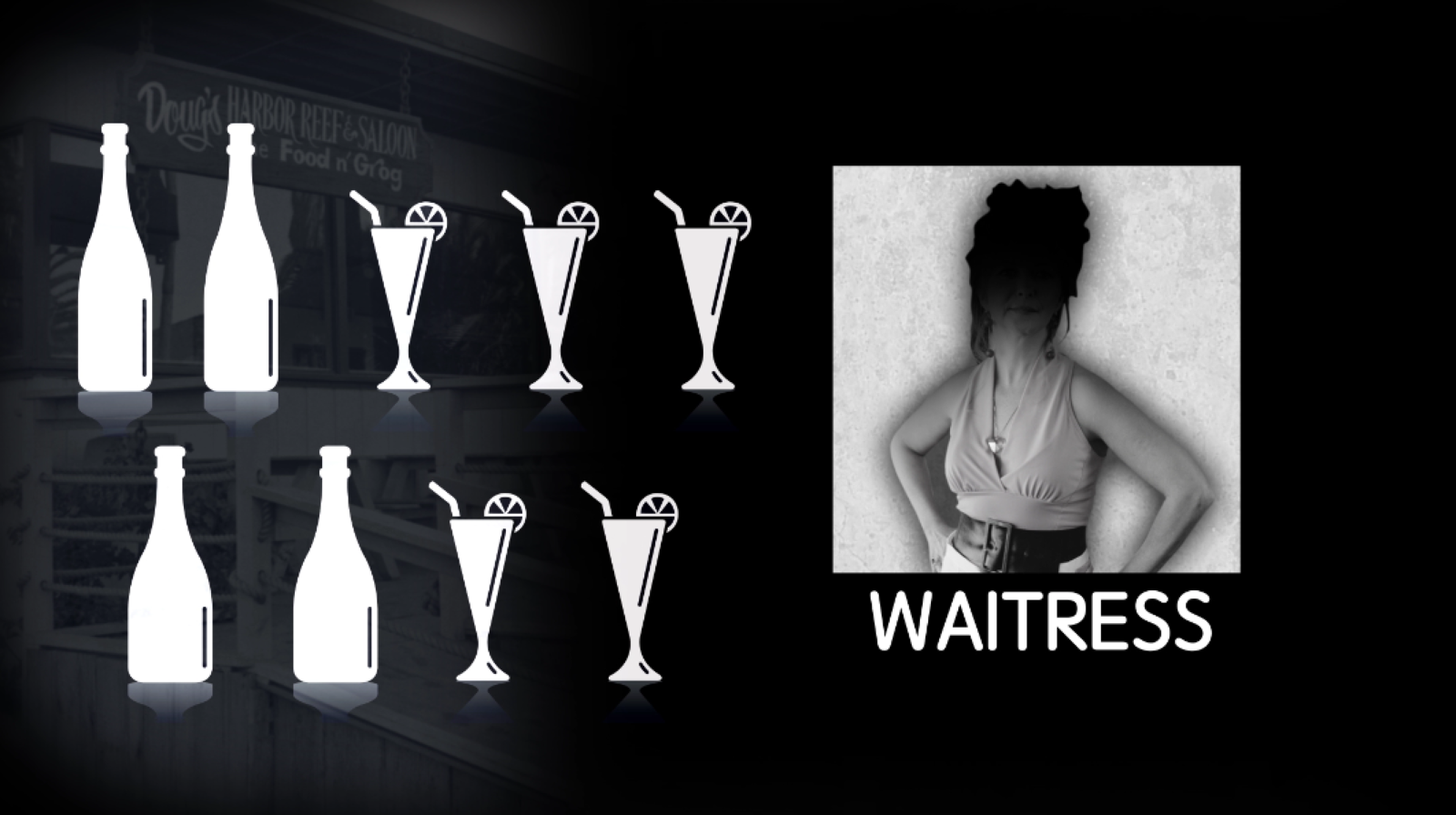 At one moment, Wood was said to have thrown a glass onto the floor. Walken later explained the incident and said it was his fault because he threw his glass on the floor after making a toast and she had followed suit.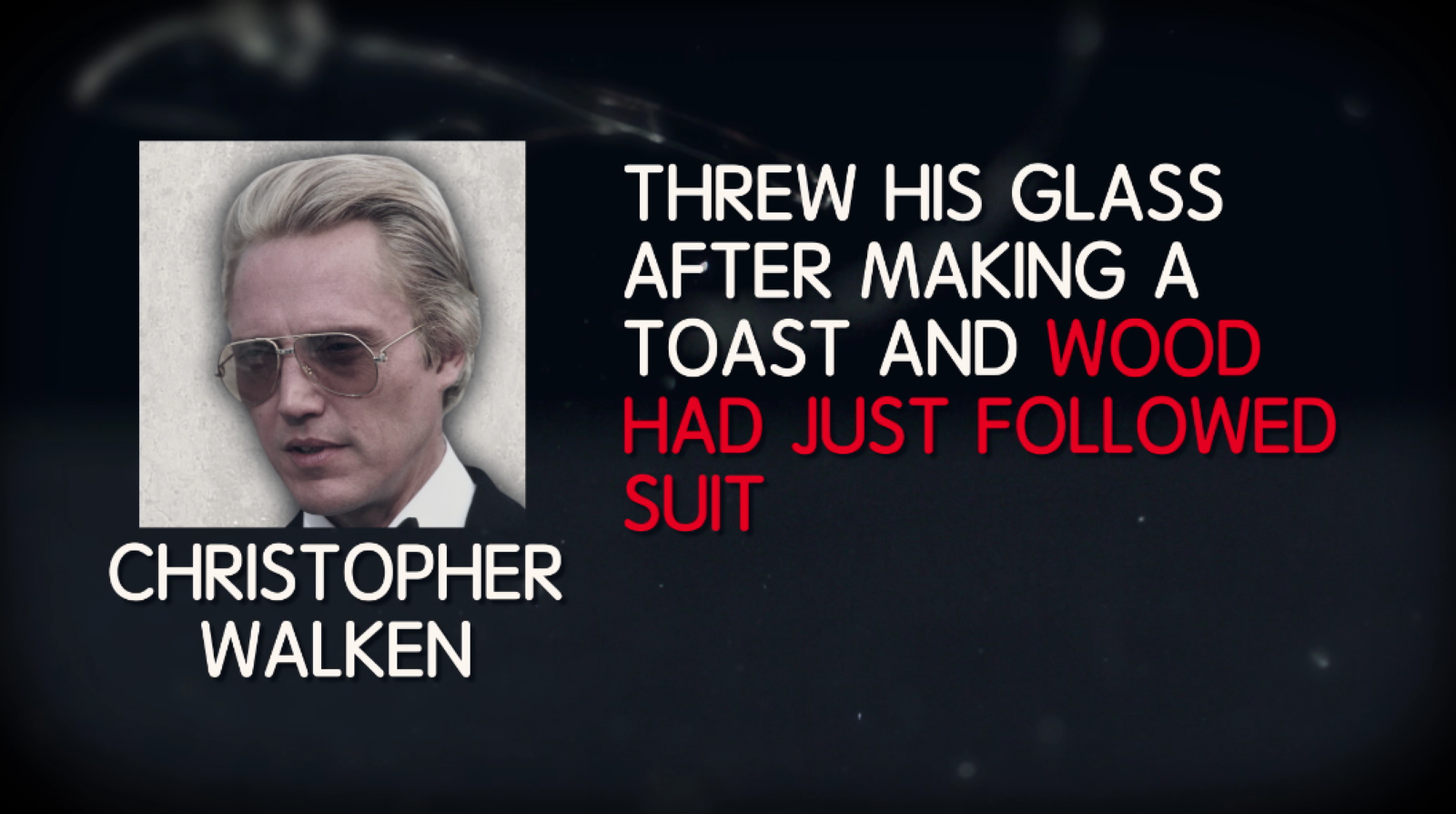 Davern mentioned that Wood and Walken were extremely flirty during dinner. They all returned to the yacht for the night at around 10 PM.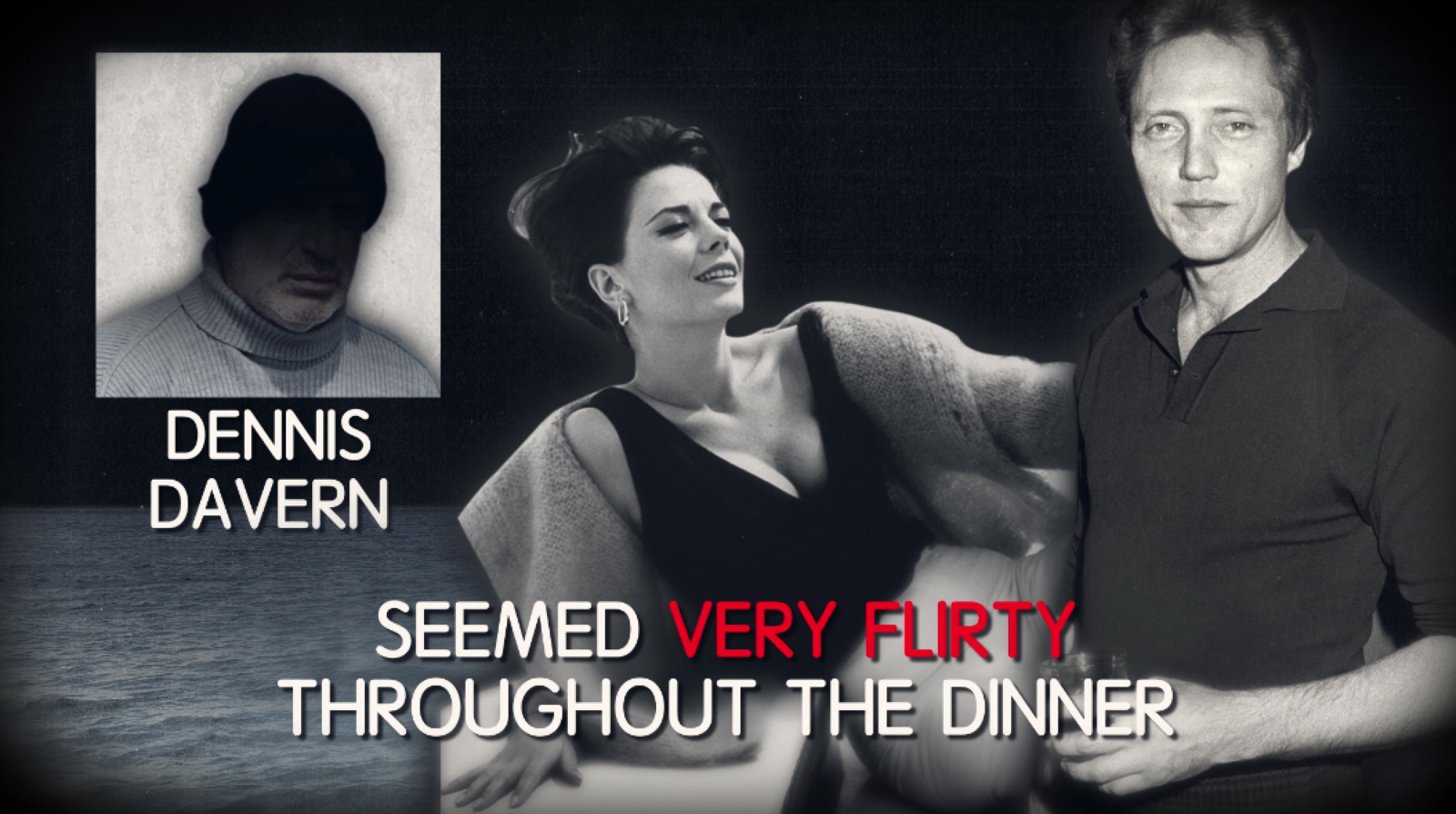 As they were boarding, a witness from the Harbor Patrol office said they heard Wood scream about something but assumed she was just drunk.
Witnesses, John Payne and his girlfriend, Marilyn Wayne were sleeping aboard a nearby boat and reported hearing shouts at around midnight.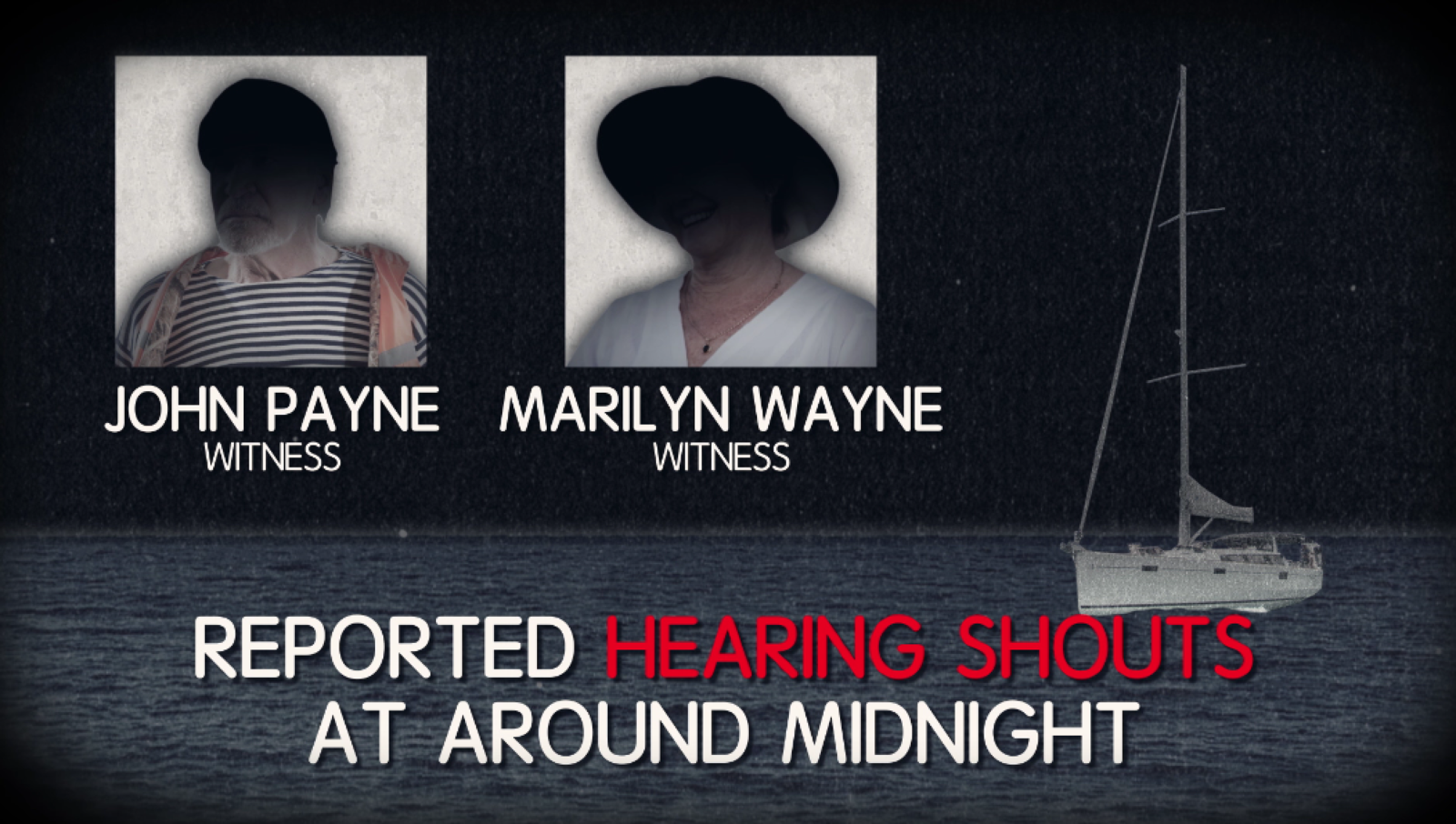 However, there was a party going on nearby so he figured it was from that and did not respond.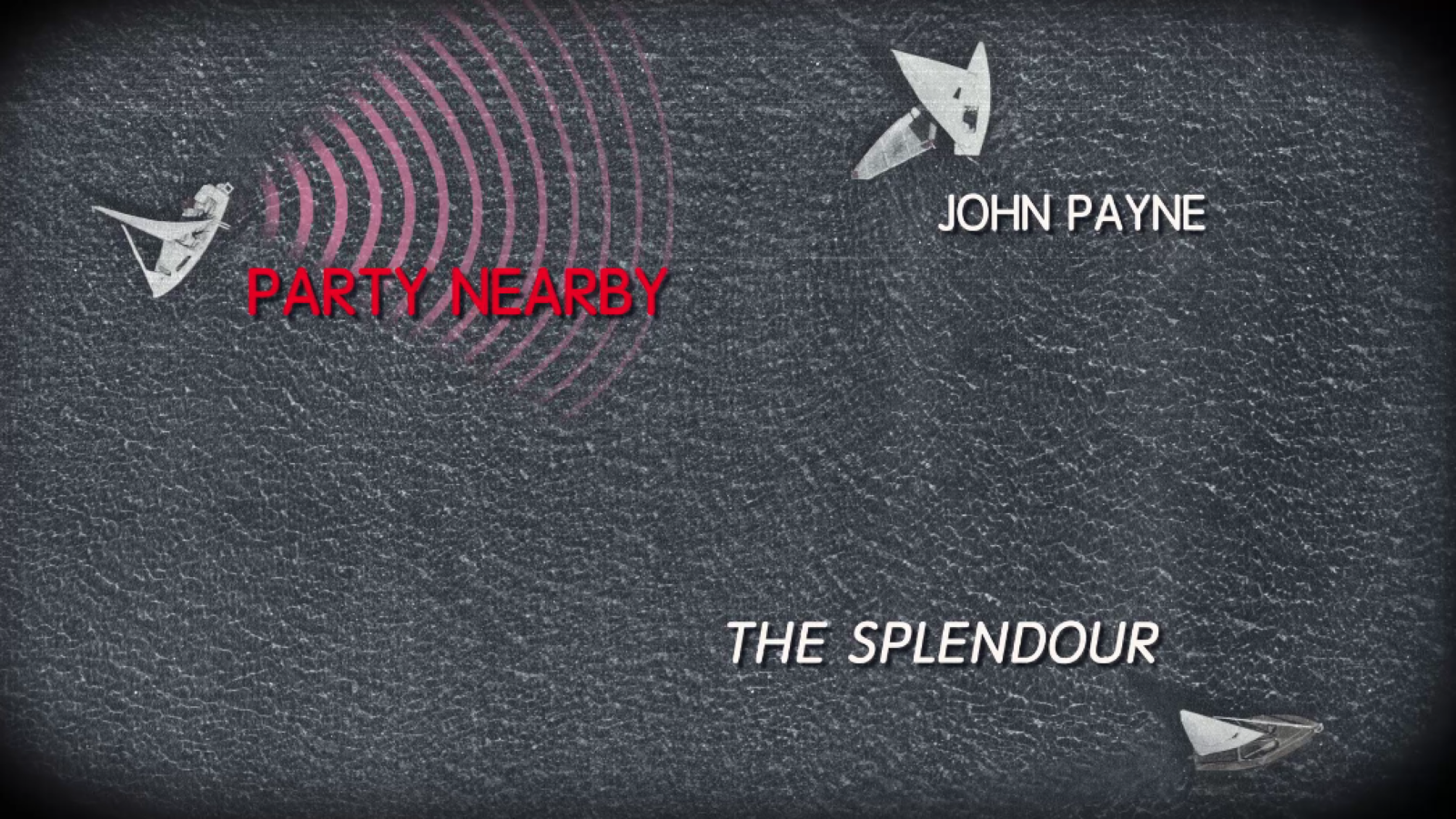 Payne claimed to hear a woman yelling, "help me! someone, please help me!" from the stern of The Splendour.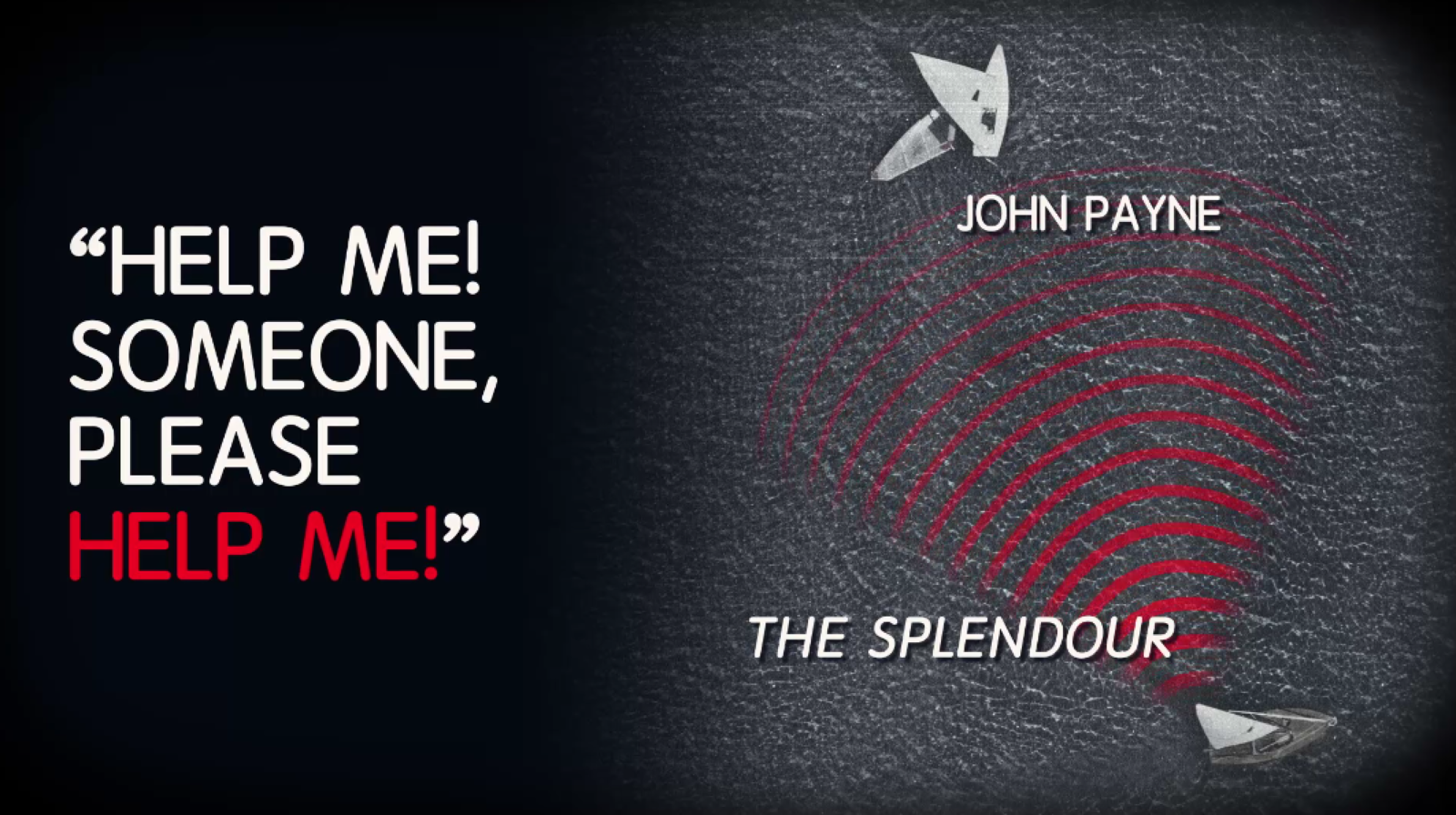 He also believed to hear a man who sounded very drunk respond, "okay honey...we'll get you" and that the tone was mocking so he believed it was all associated with the party.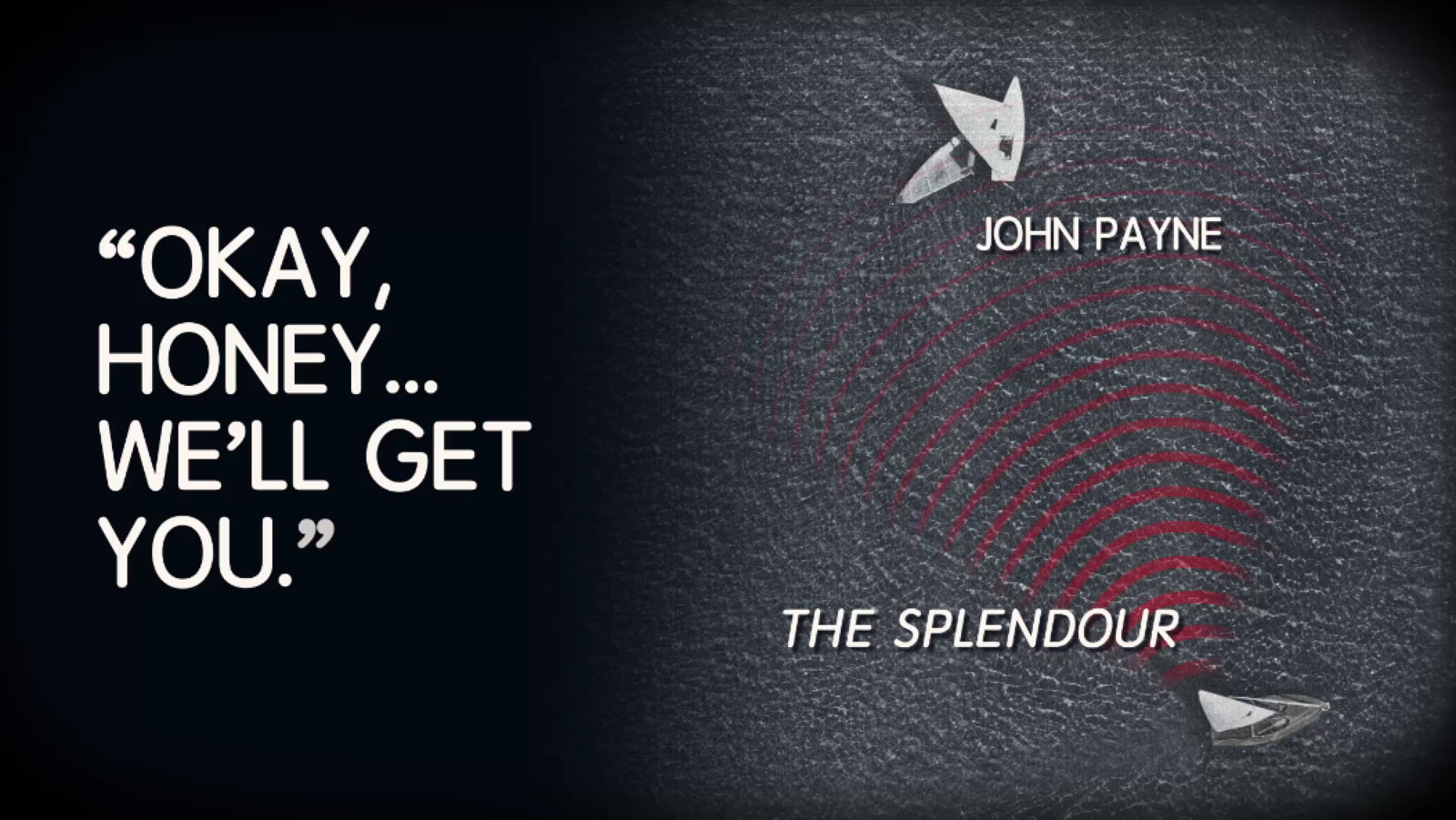 Reports say there was a "nonviolent argument" soon before Wood disappeared. Wagner has said that he and Walken had a political debate that started at dinner and it continued aboard the yacht.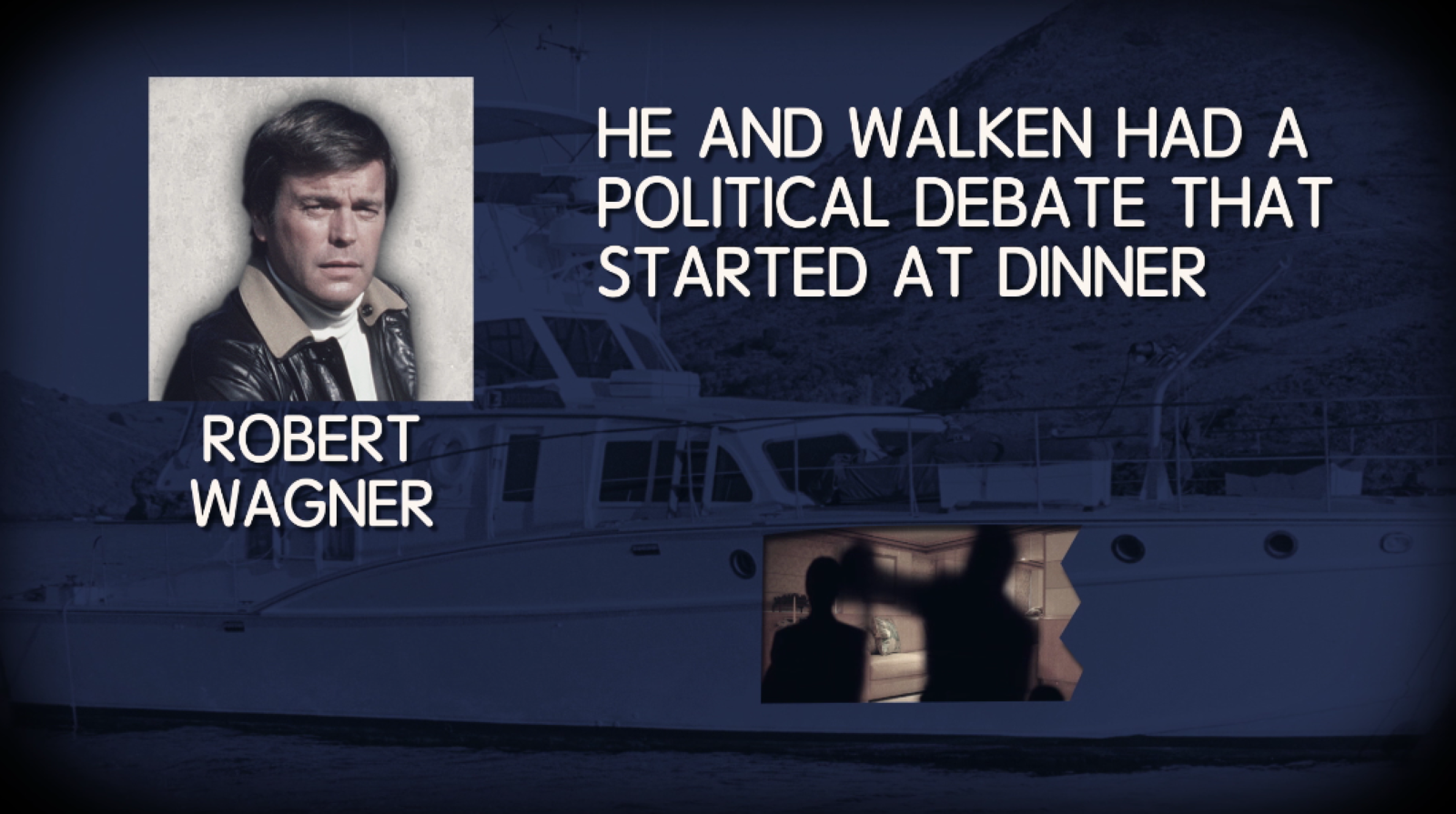 He described the event saying: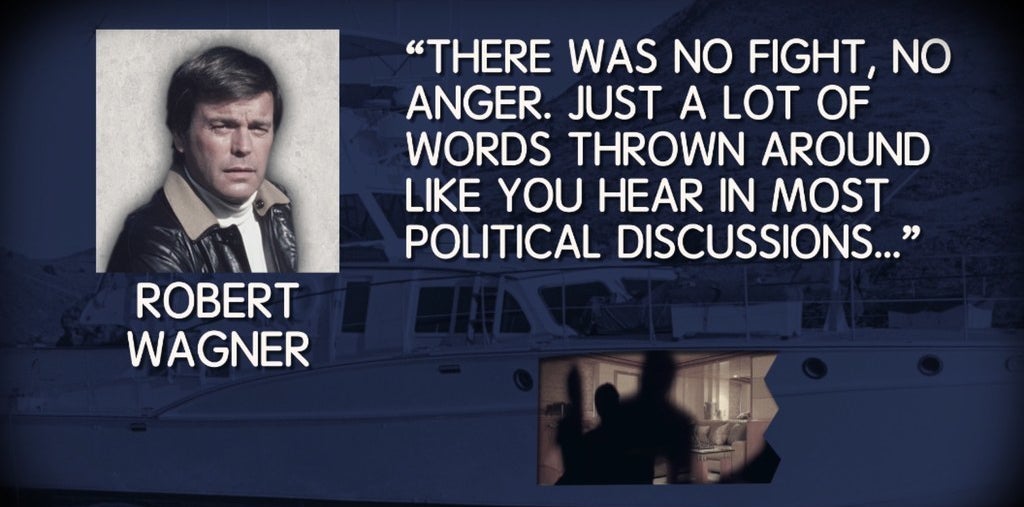 He added that Wood didn't have much input in the conversation: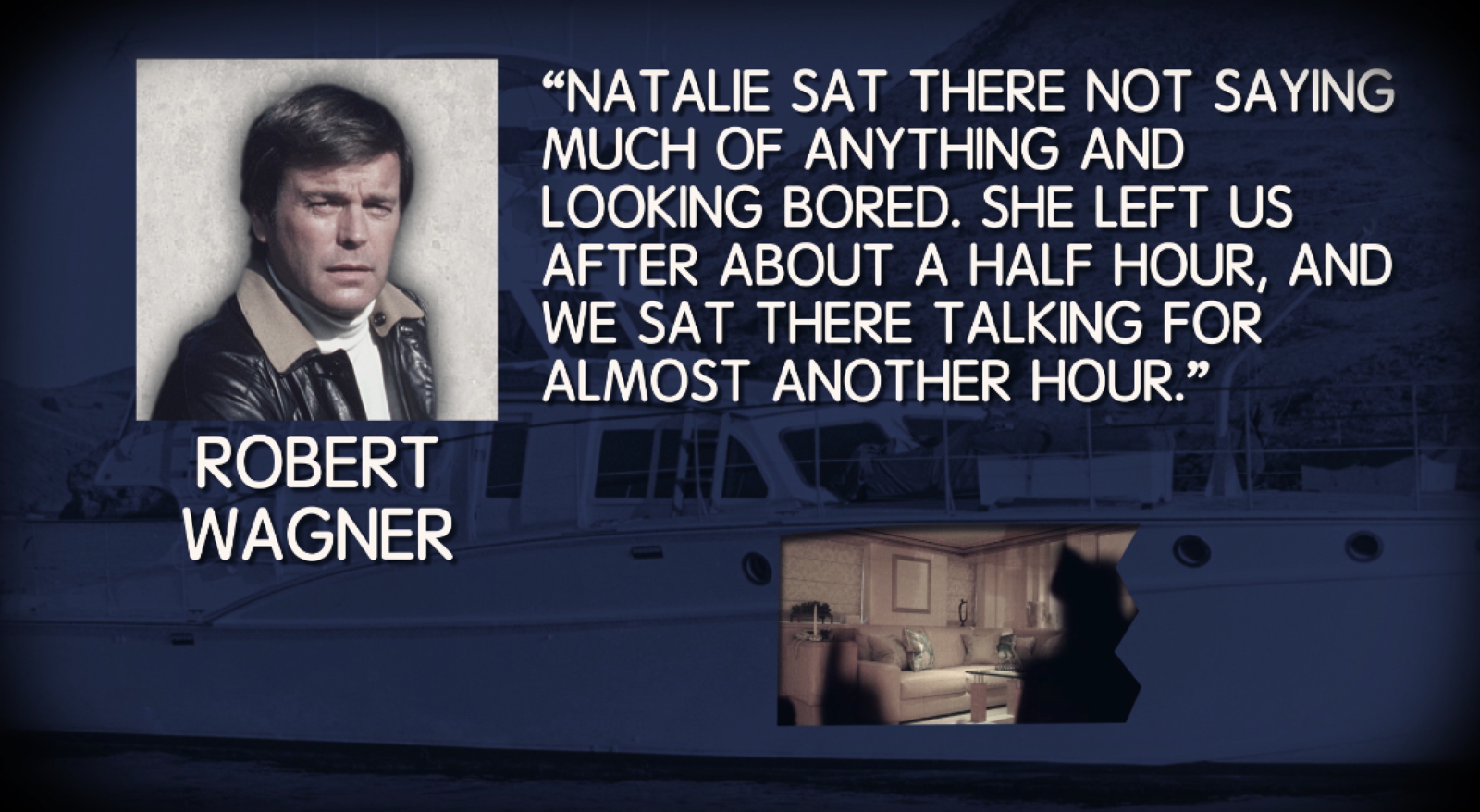 But when he went to wish her a good night he discovered she was missing: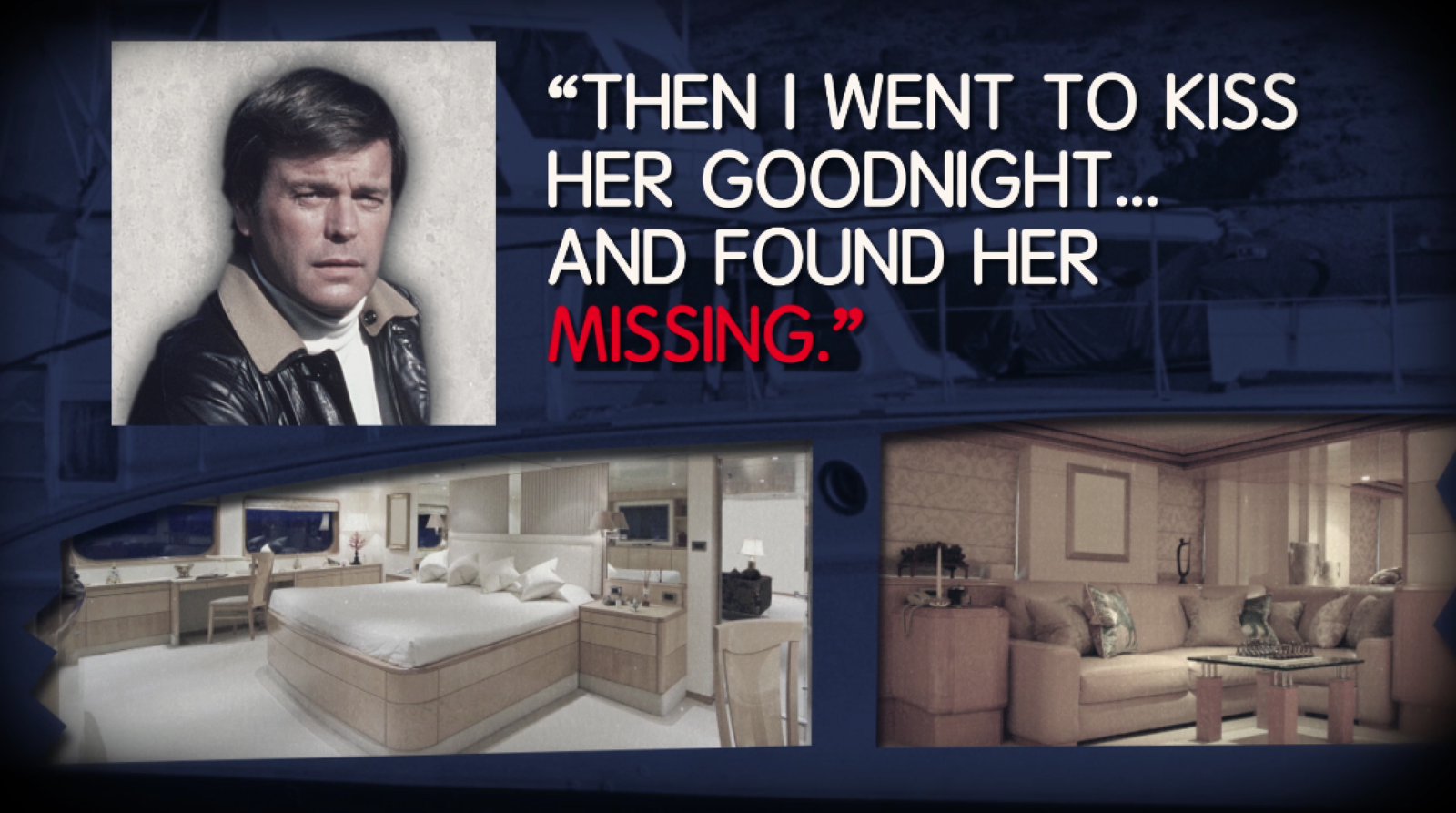 Wagner and Davern made a distress call to the Coast Guard at 1:30 AM saying that Wood had disappeared from the yacht.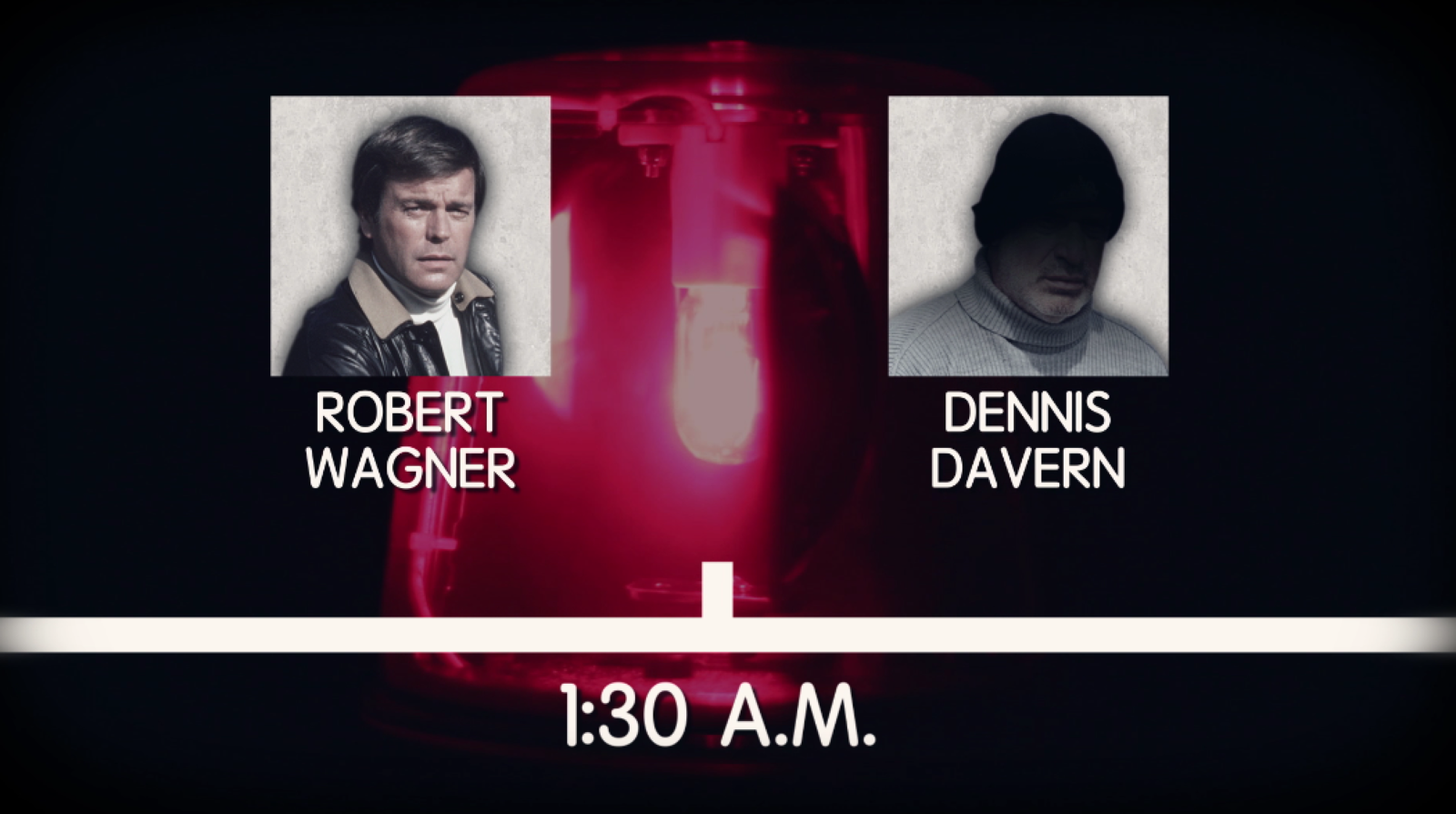 About 6 hours later, her body was found floating a mile away from the yacht. She was wearing her nightgown, socks, and a red down jacket.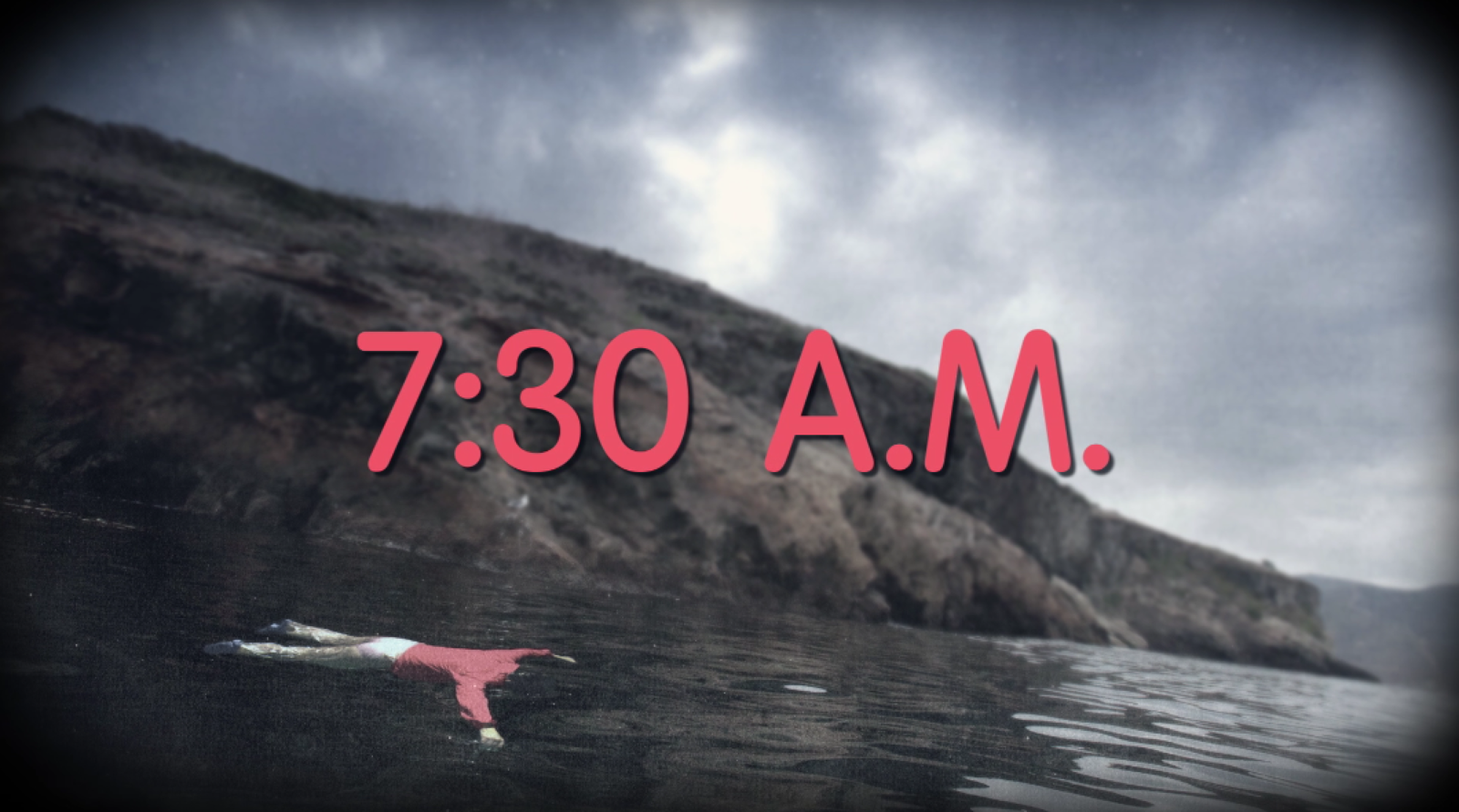 The inflatable dingy (which she had presumably left the boat on) was found washed up on the rocks just a little further south. The ignition was off, the gear was set to neutral, and the oars were locked which implied she may have never started the vessel.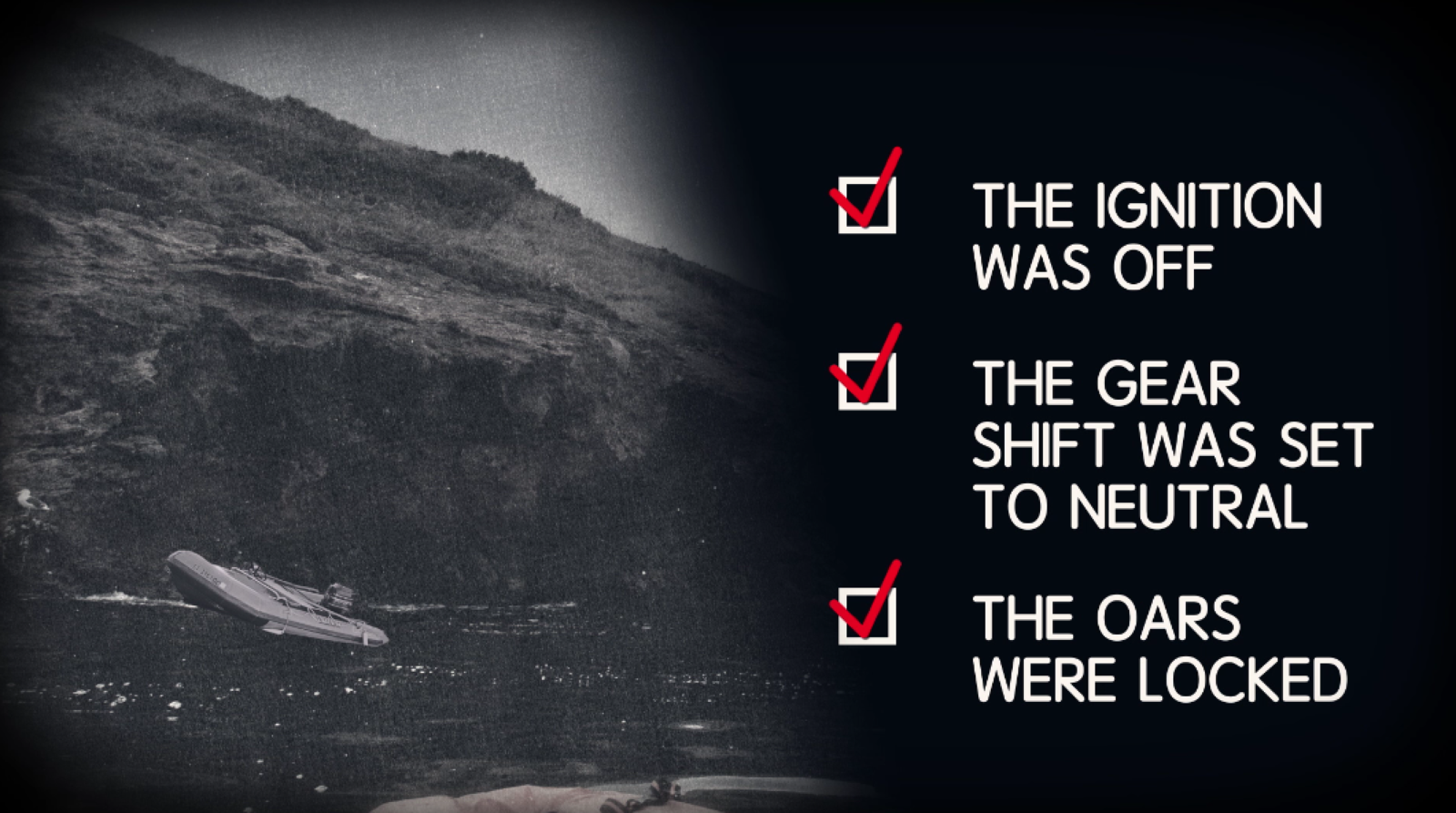 The coroner reported that she had drunk 7 or 8 glasses of wine before the incident. She had superficial bruises on her arms and lower legs with a cut on her cheek. At the time, the police ruled her death as accidental.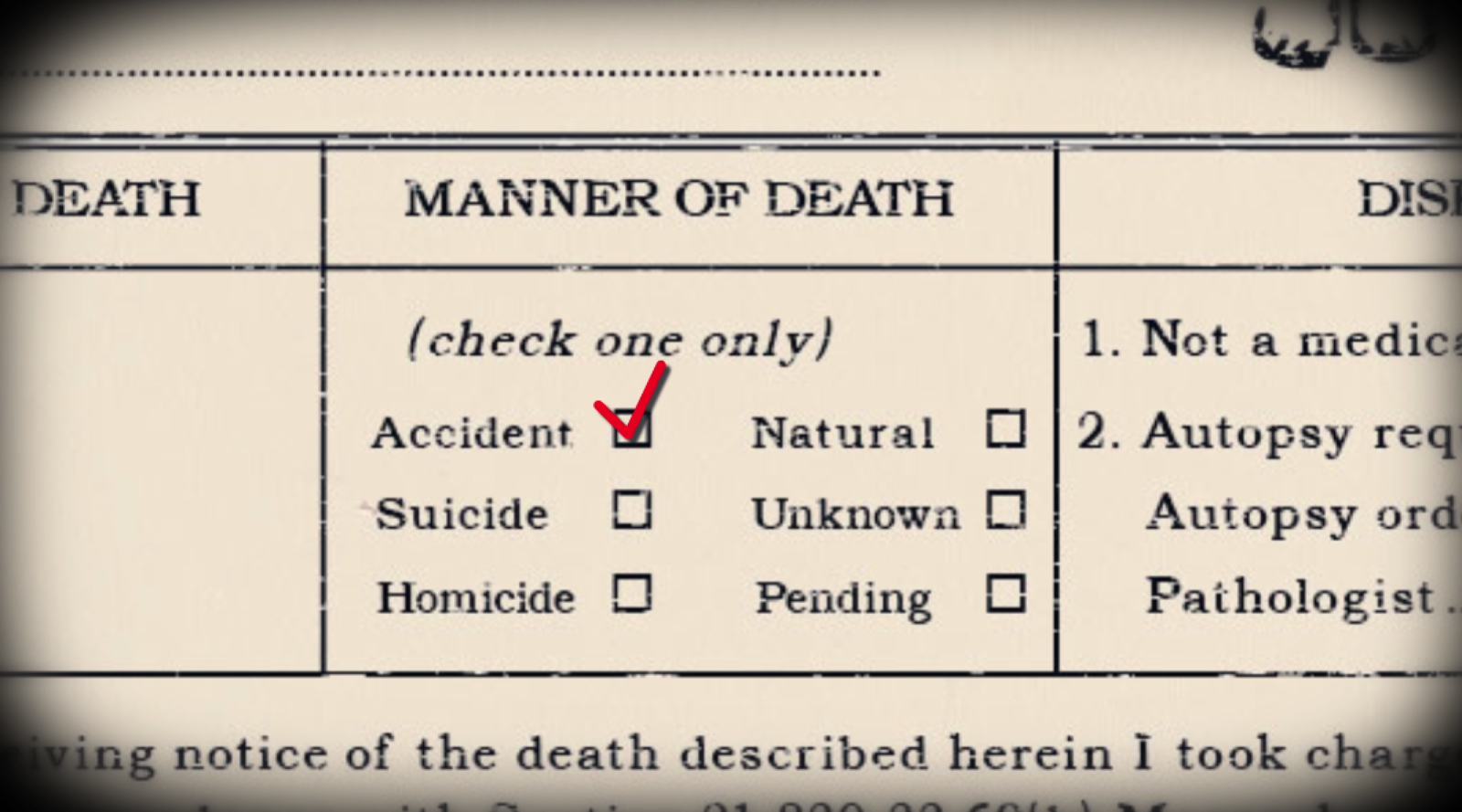 The first theory is that Wood accidentally fell into the water and drowned while trying to board The Valiant. Chief Medical Examiner, Thomas Noguchi hypothesized that her down jacket became heavy and soaked, but she never thought to remove it due to being intoxicated.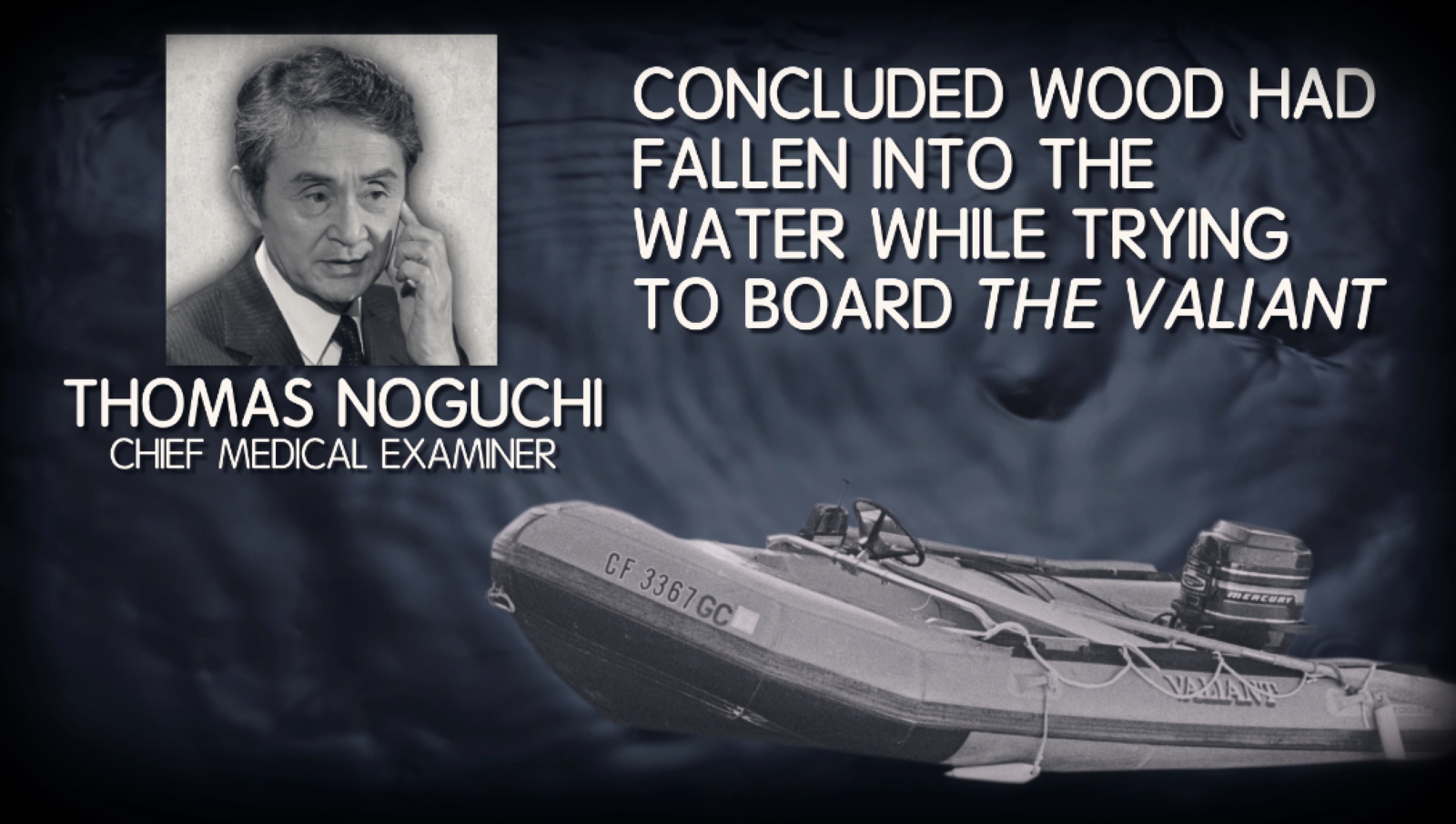 The fingernail scratches found on the side of The Valiant showed she tried to climb back in the dinghy. It was likely she clung to its side as it drifted away from the yacht and likely drowned due to hypothermia and exhaustion.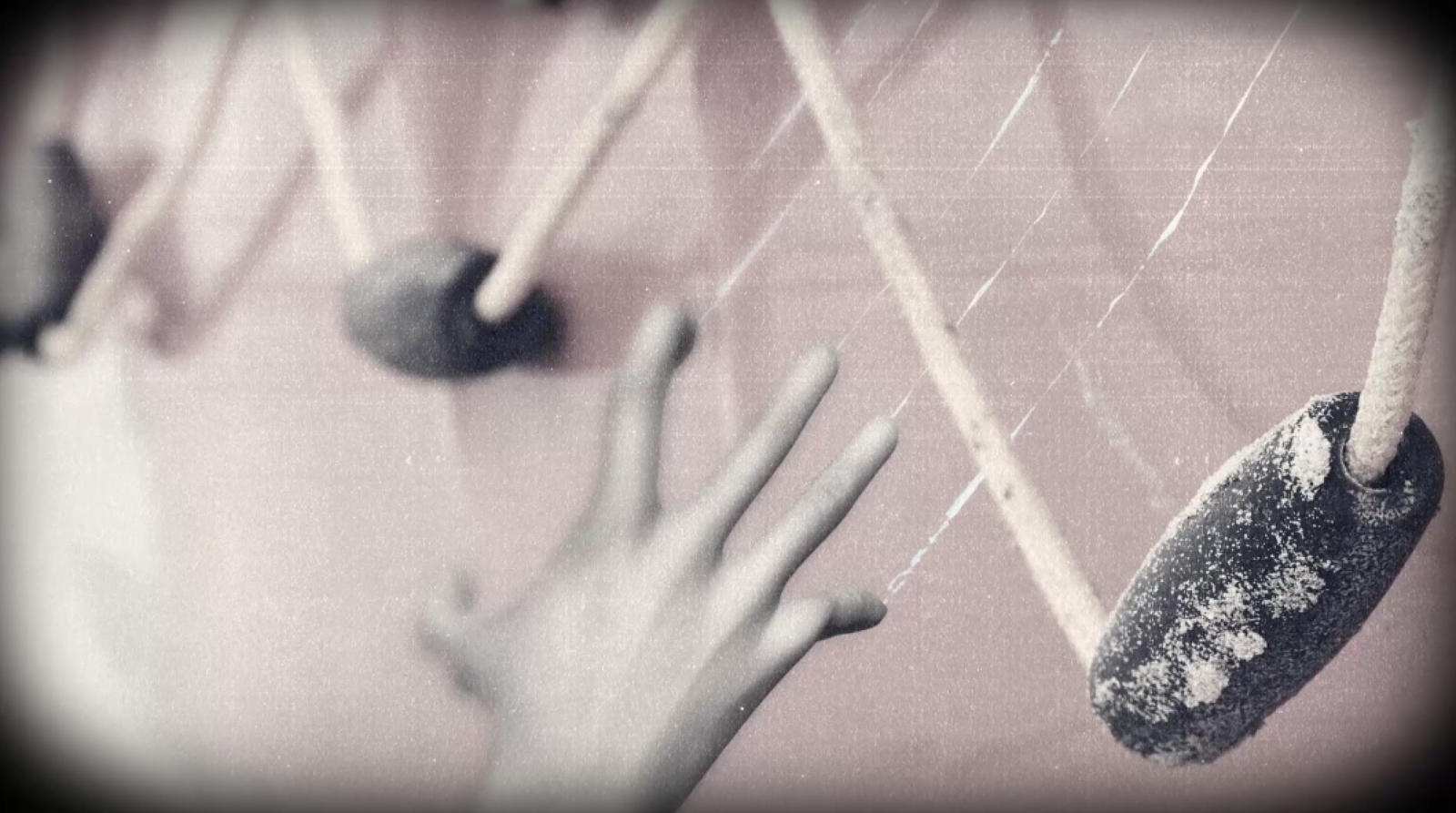 However, Wood's sister, Lana Wood had this to say about the notion: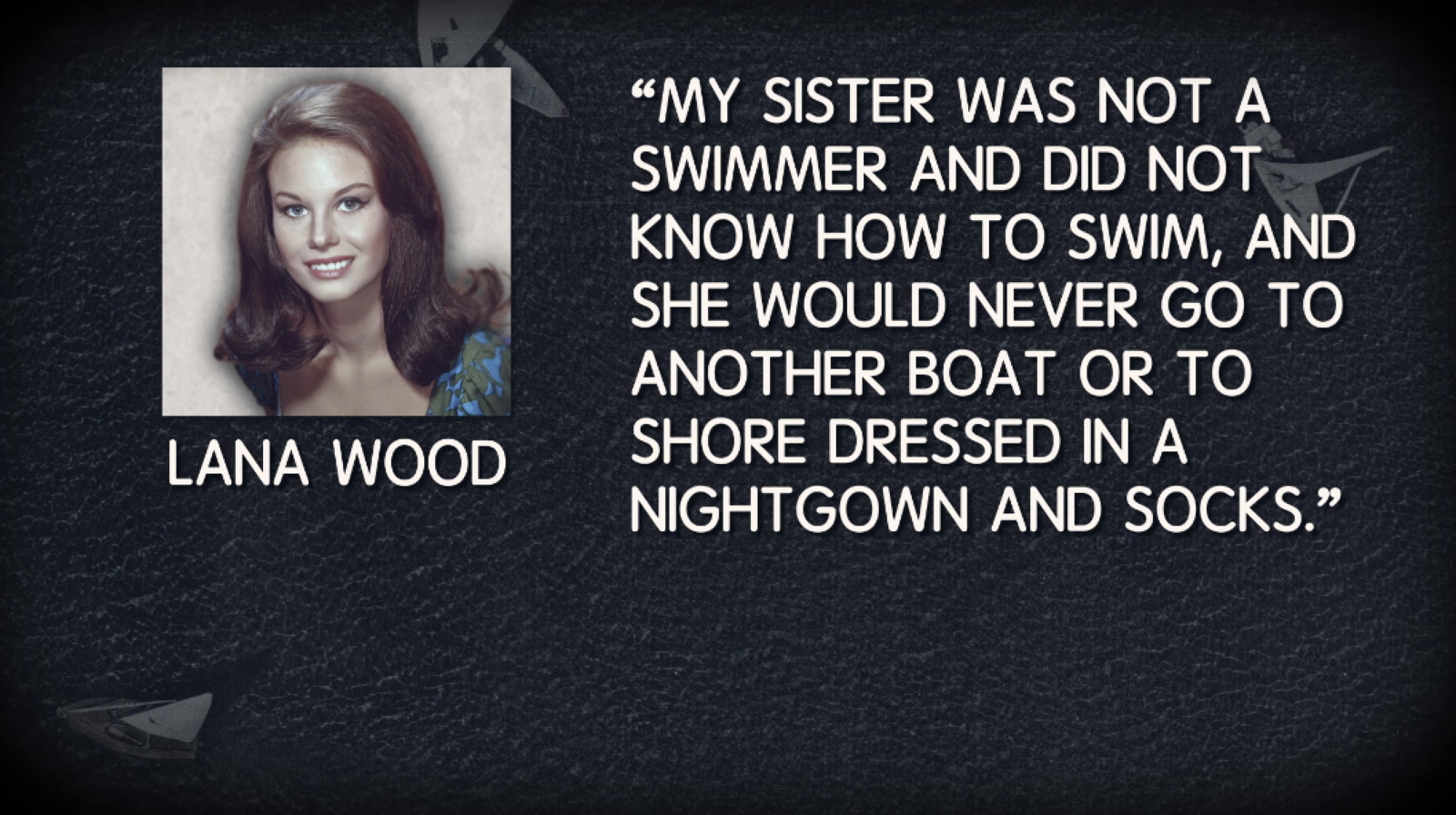 Robert Wagner said in a 1986 autobiography: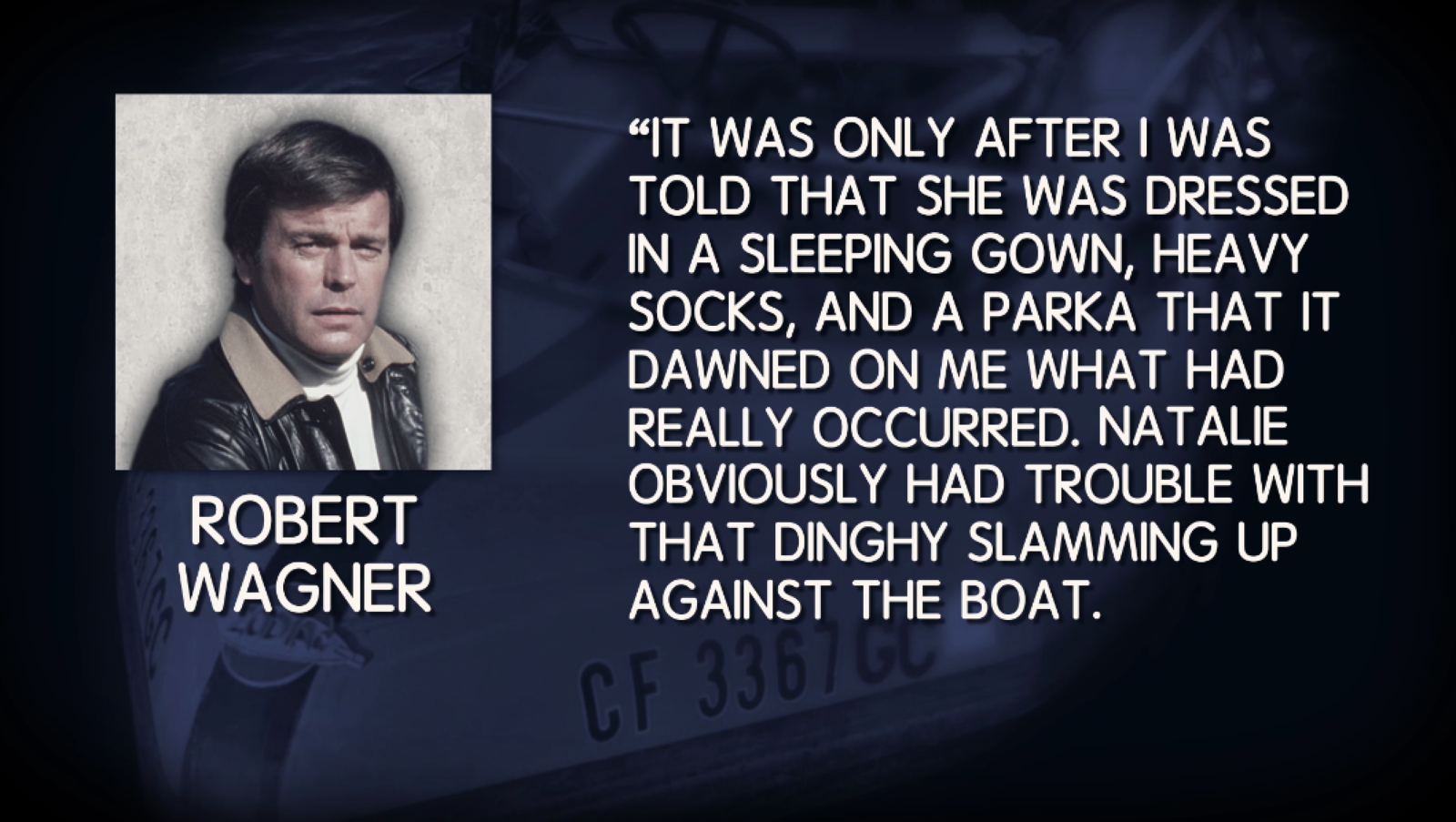 However, some have criticized this theory since The Valiant was a rubber dinghy. According to Noguchi, the dinghy would make little noise when bumping a yacht. Additionally, Noguchi reported forensic evidence, including the untouched algae on the swim step. It appeared that Wood may have been attempting to board the dinghy rather than adjust the rope.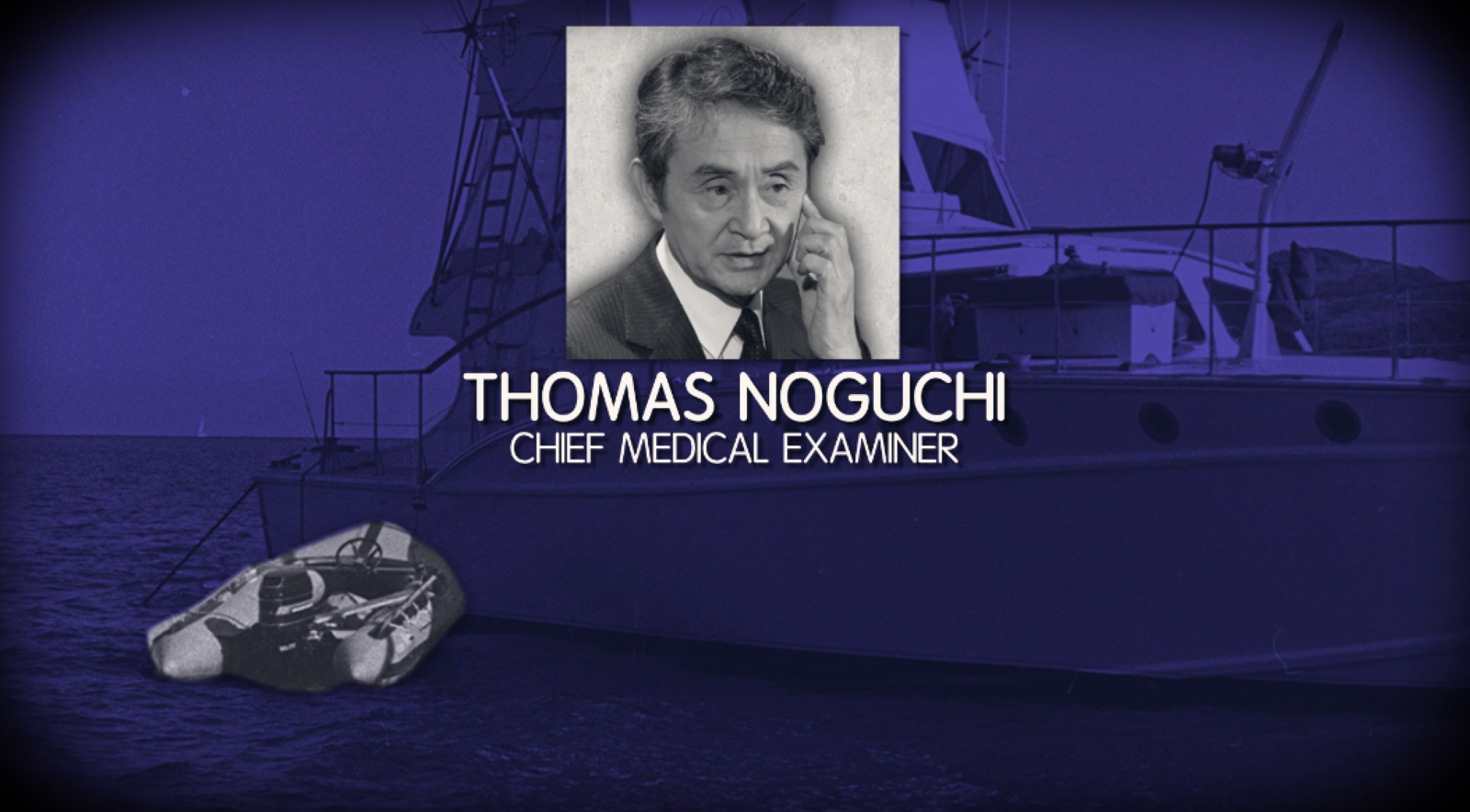 Investigators also found broken glass in the yacht's main saloon which Wagner attributed to the rough seas. A possible factor why Wood may have fallen into the water.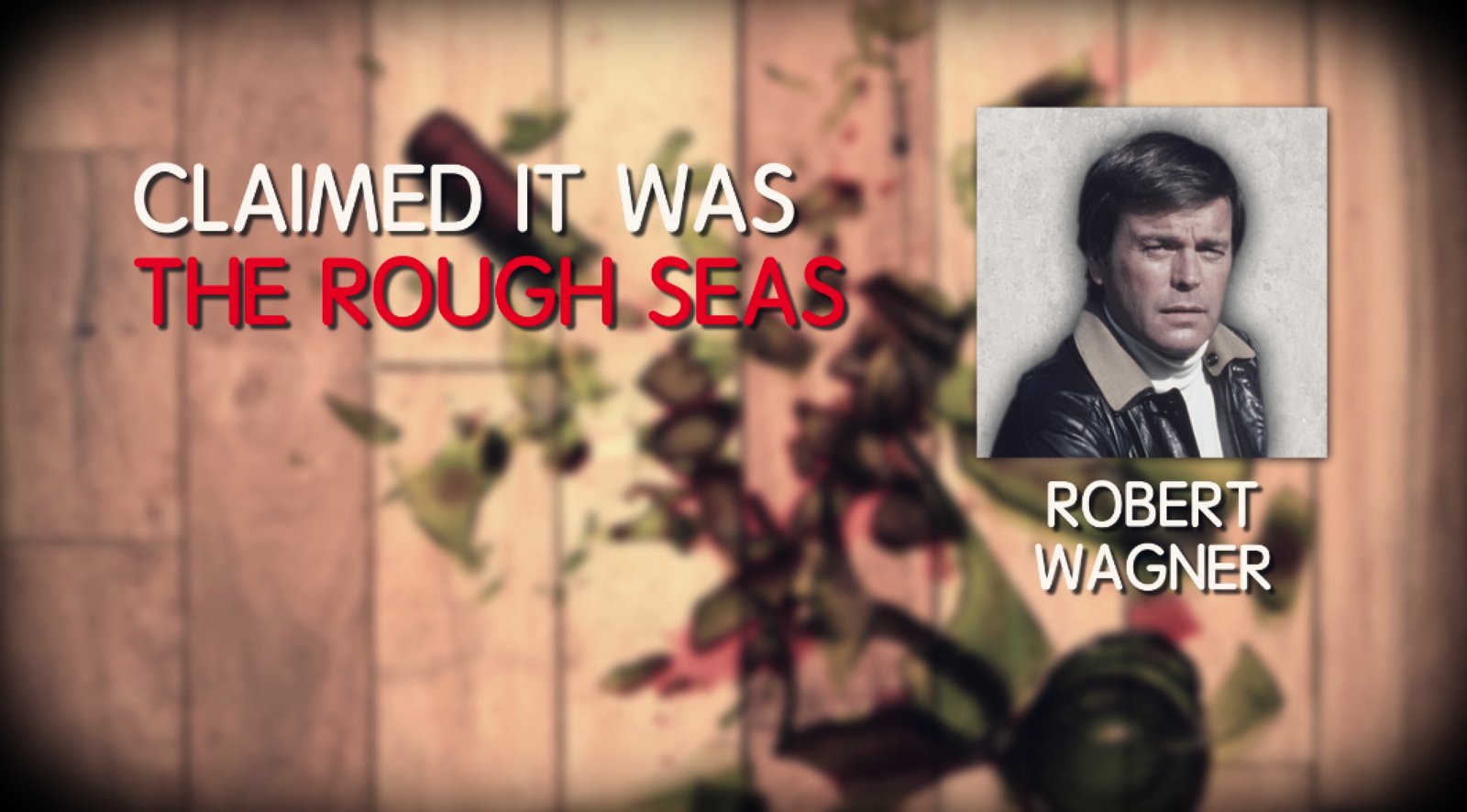 However, a testimony of Davern differed. He claimed that Wagner smashed a wine bottle in a jealous rage over Wood and Walken's interactions. He claimed Wagner said, "Jesus Christ! What are you trying to do? Fuck my wife?!"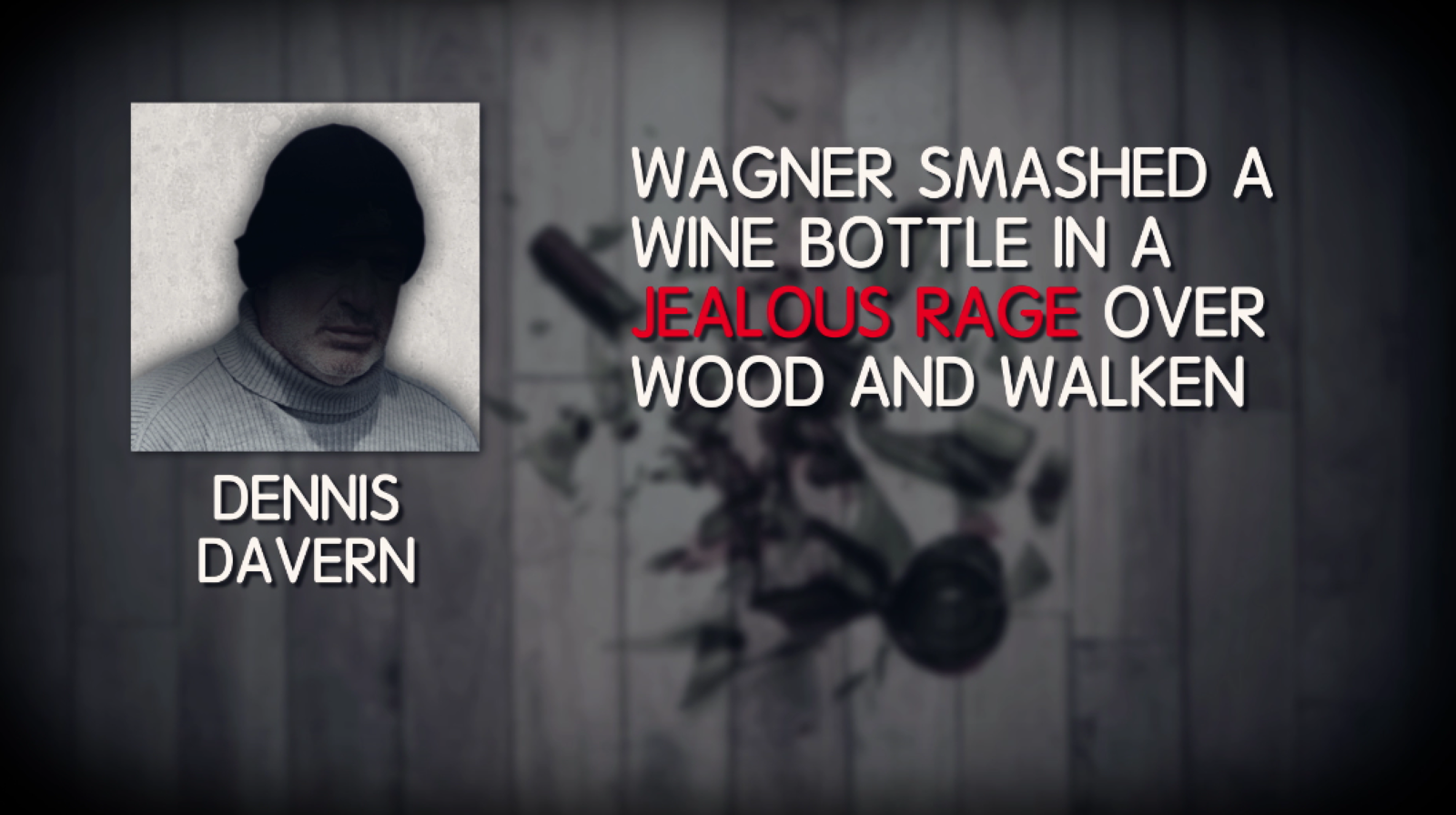 The second theory is that there was foul play involving Robert Wagner. It's worth noting that Davern was seen as an unreliable witness for various reasons: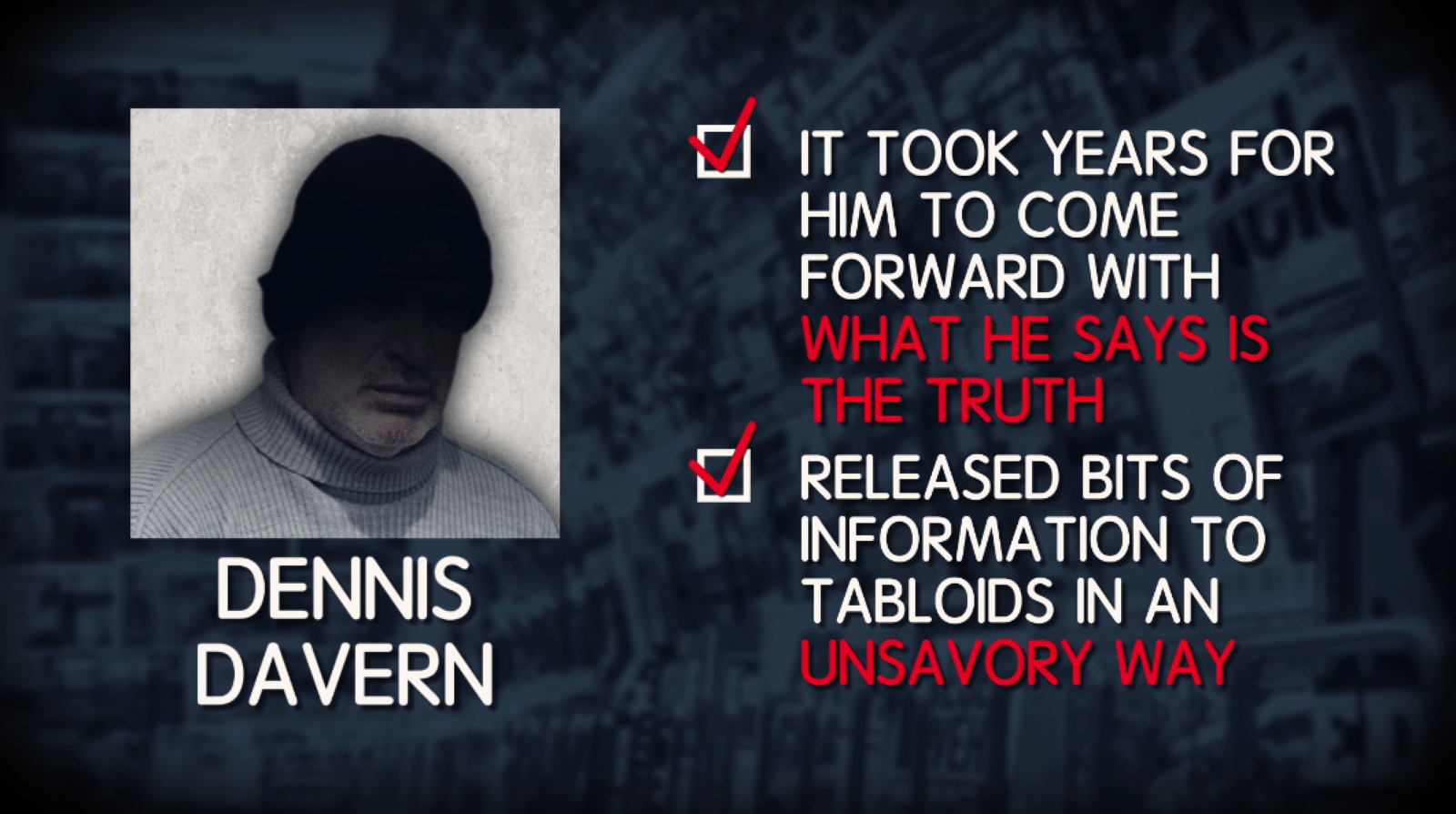 But many factors of Davern's story rang consistent with other testimonies of other witnesses and evidence.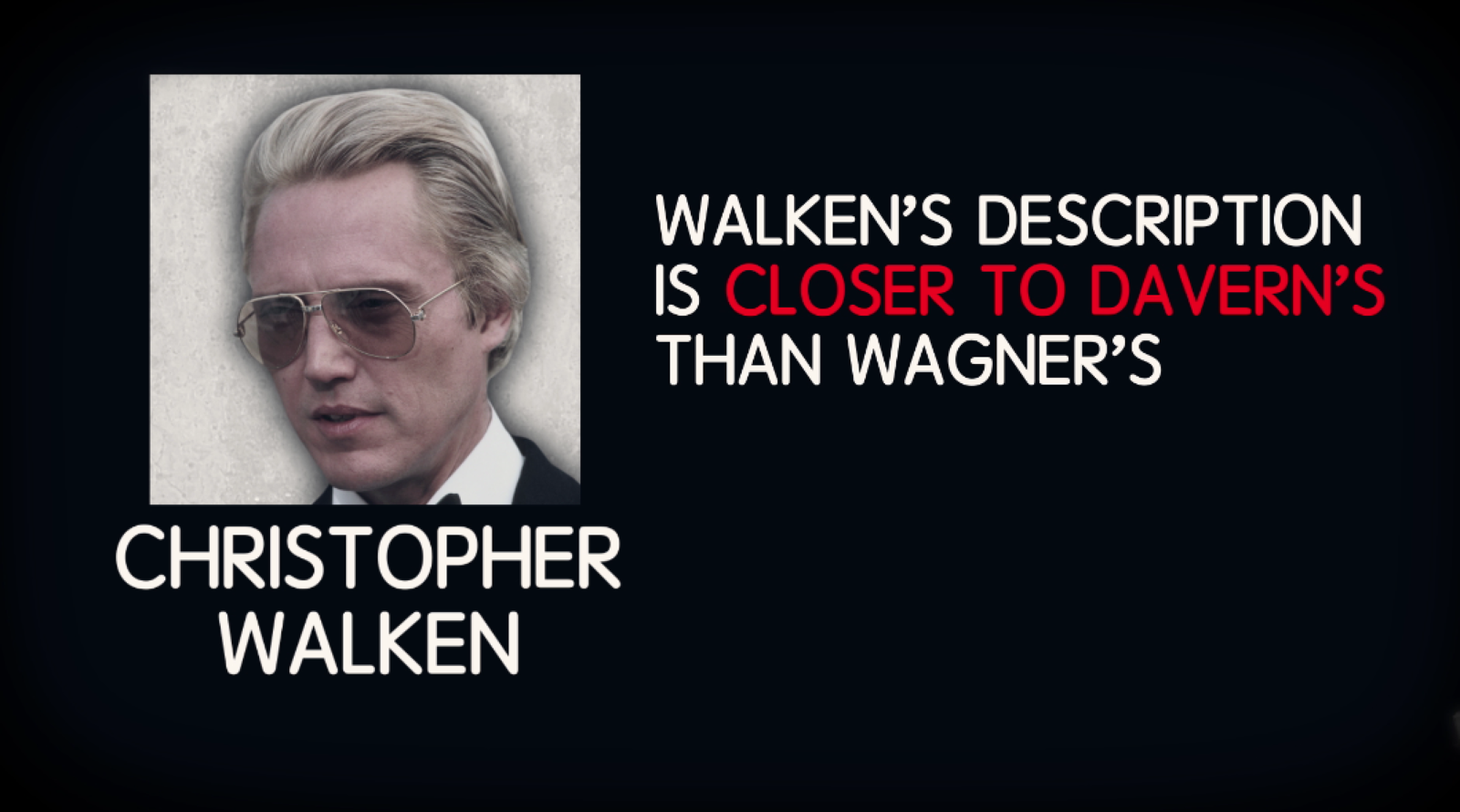 Walken claimed that an argument broke out between Wood and Wagner over her time spent away from family. Walken defended Wood at first and then stepped outside to not get more involved. When he returned the two had made amends.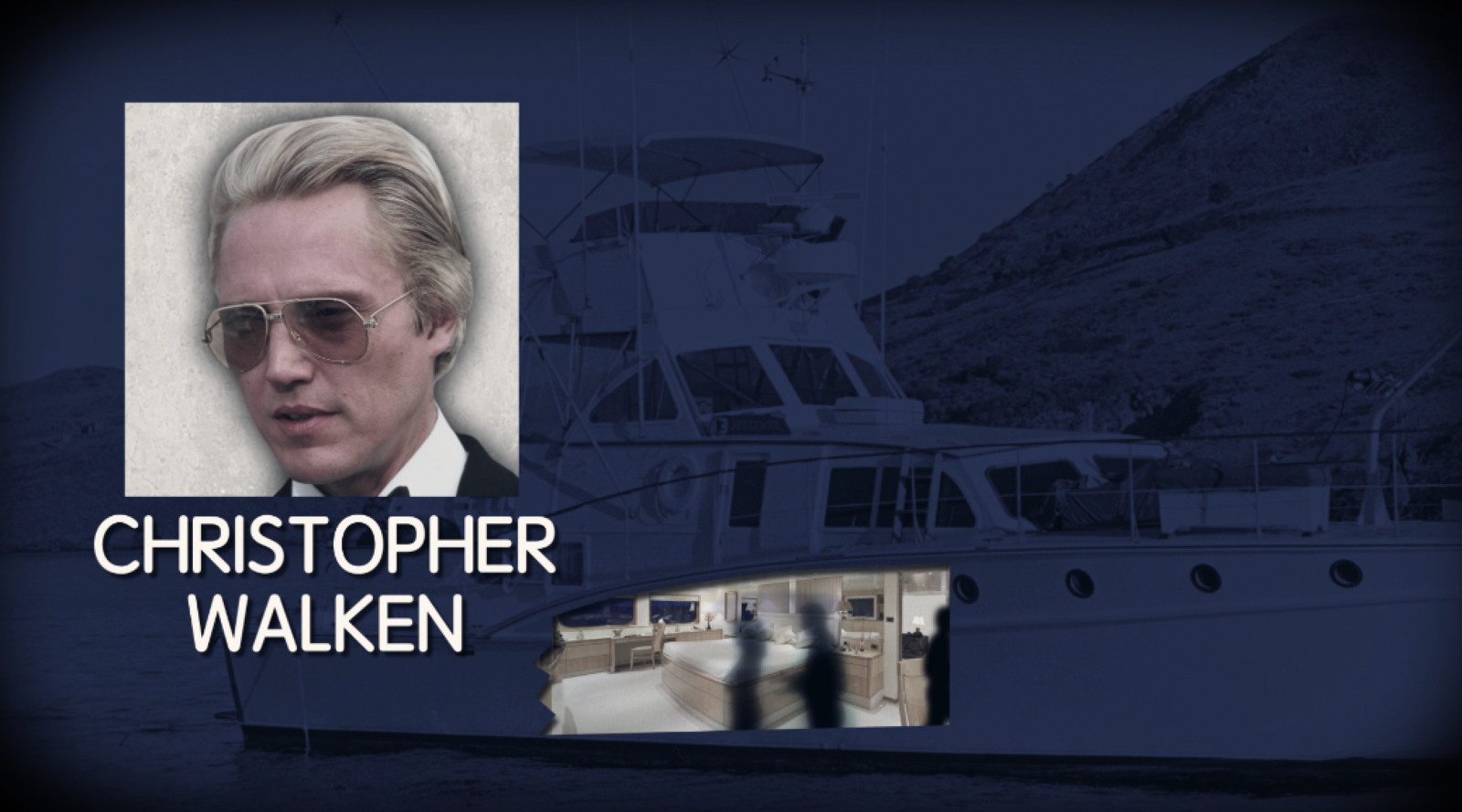 Davern also described the events similarly. But instead of Wood and Wagner making up, he stated that he heard them continuing to argue from the bridge of the boat. He even claimed he heard the dinghy being untied.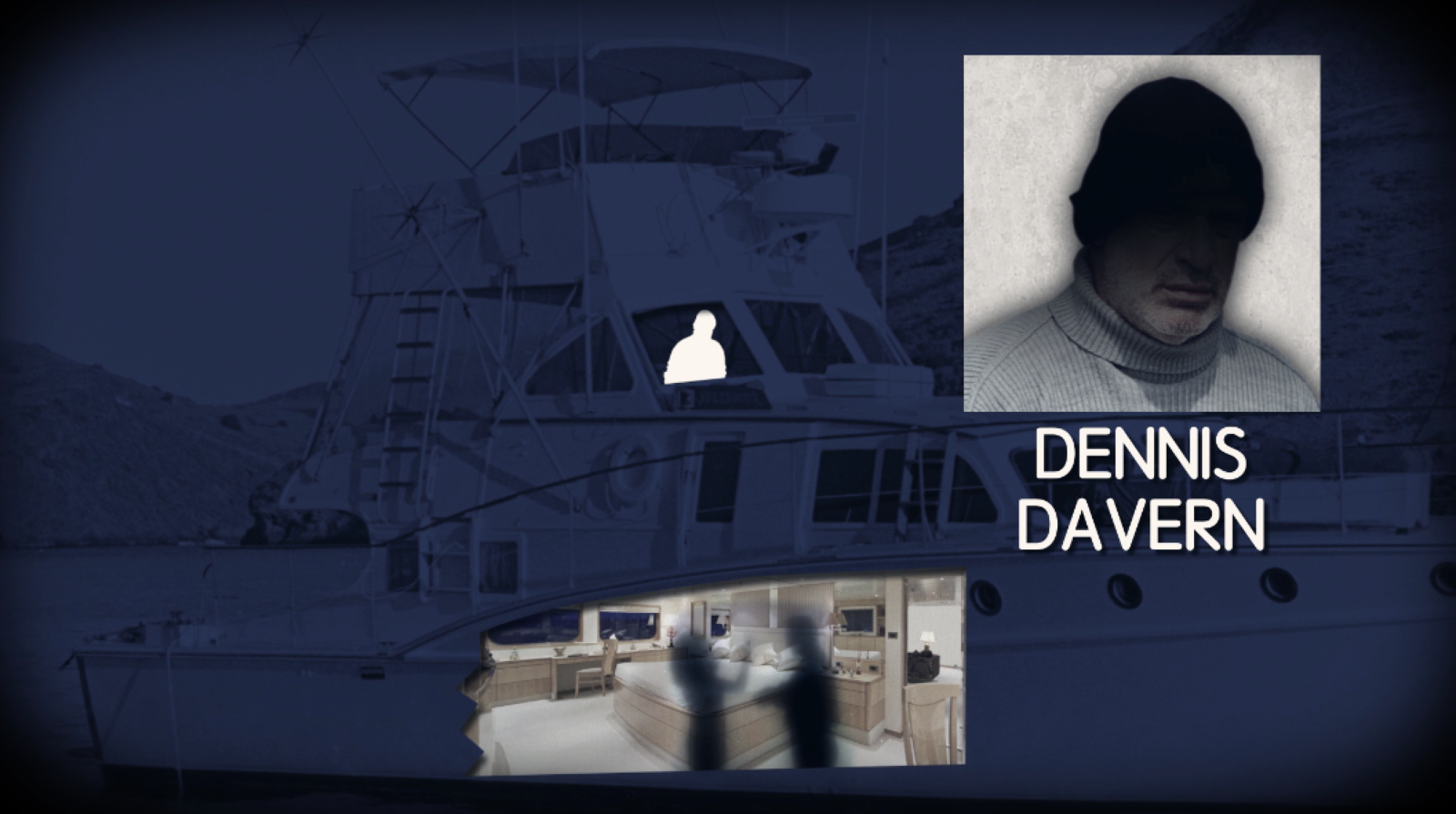 He claimed there was silence until Wagner returned at around 11:30 PM looking: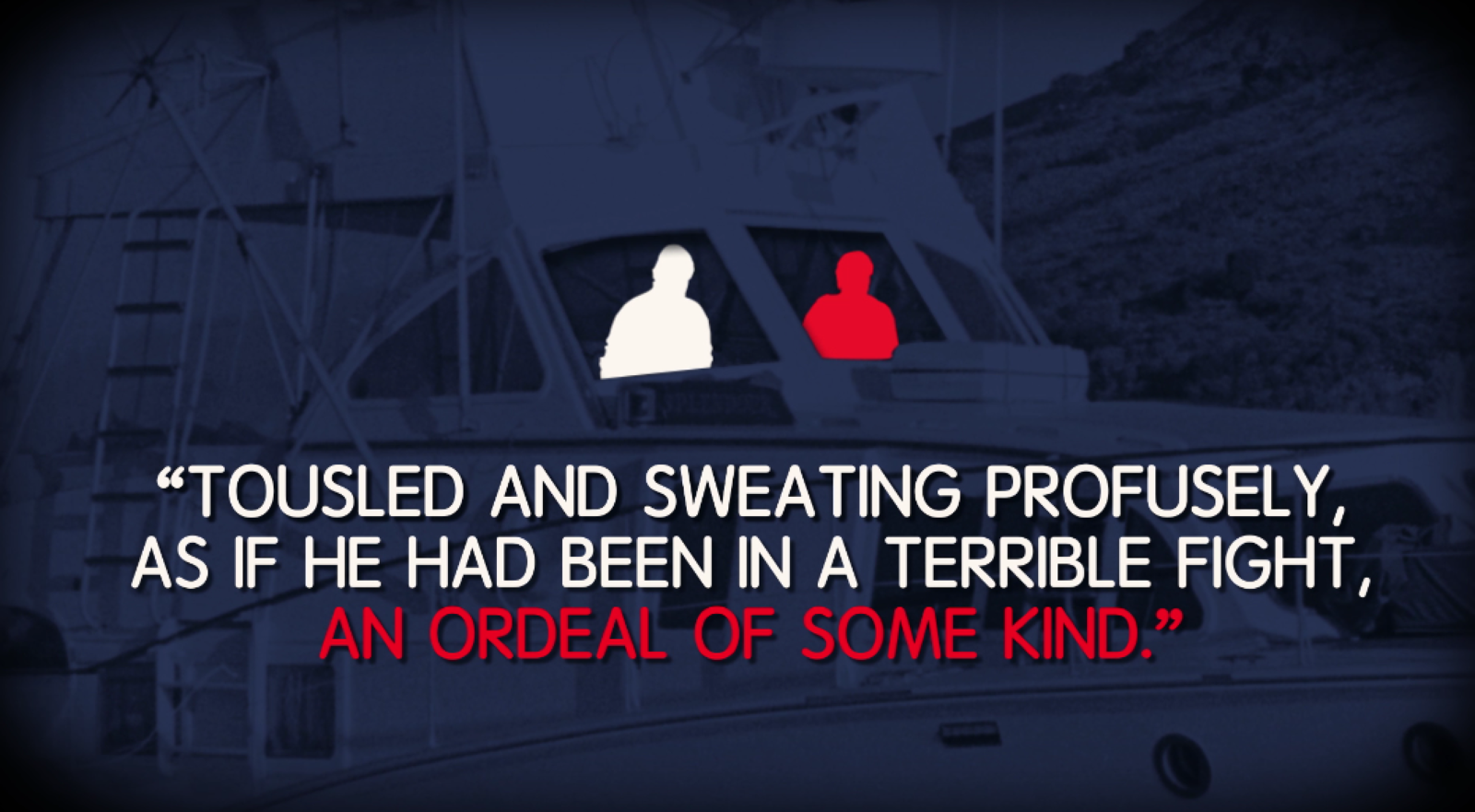 Davern has also said that Wagner discouraged him from turning on the boat lights and starting the engine in any attempt to search for Wood because he didn't want to alert people nearby. He believed something malicious may have occurred because Wood would have never gone to shore alone, she would have had him take her like she did the night before.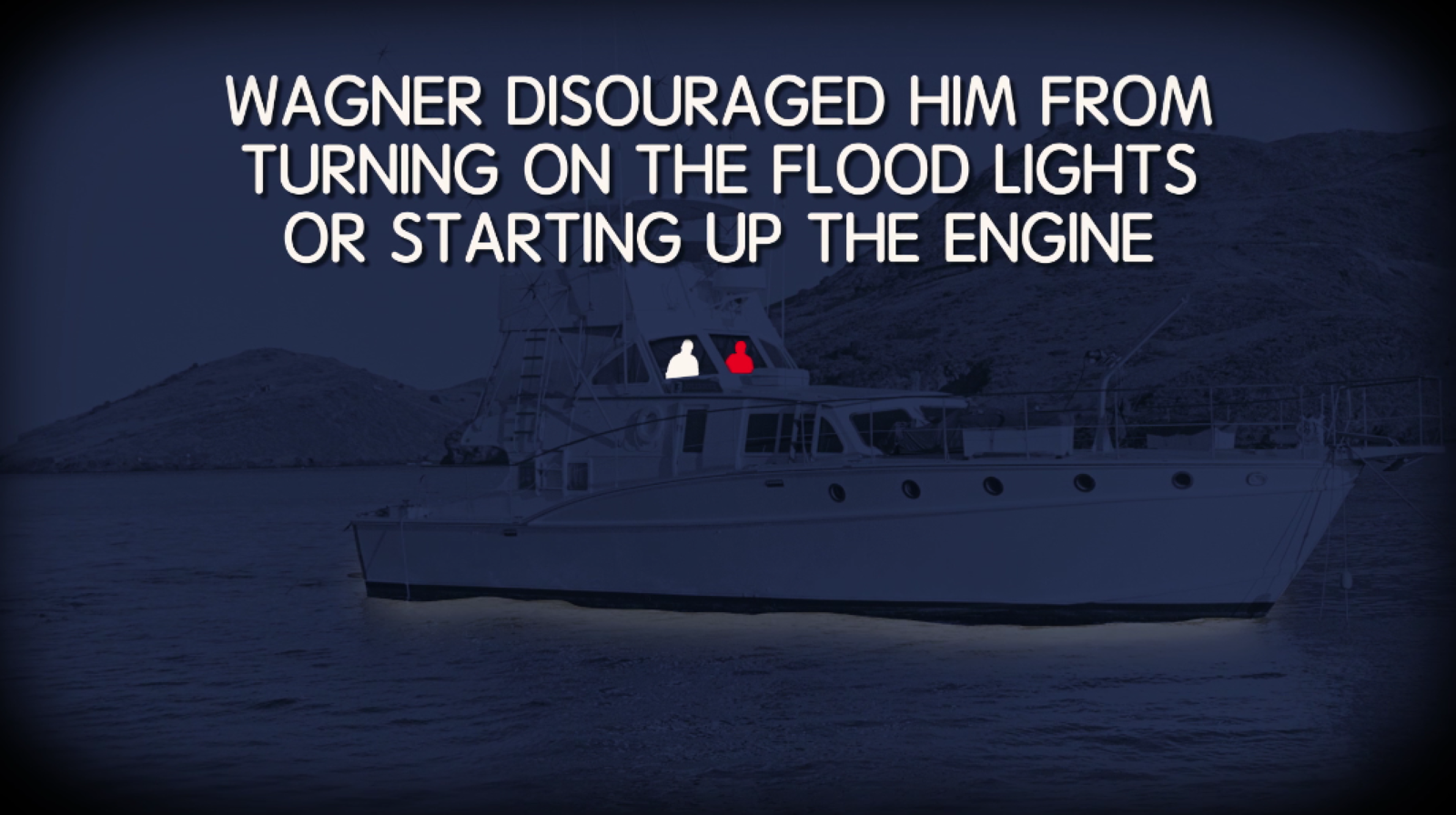 Based on new information the case was reopened in 2011. In 2012, the LA county coroners office changed the cause of death from, "accidental drowning" to "drowning and other undetermined factors."
The new report cast more questions about the nature of the bruising and cuts on her body. Chief Medical Examiner, Dr. Lakshmanan Sathyavagiswaran said in the report: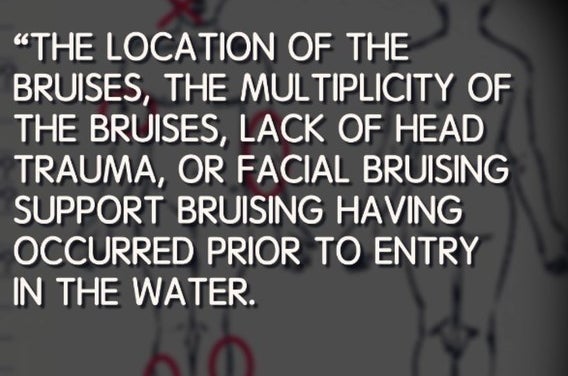 As of 2013, LA County Sheriff's Department Spokesperson, Stever Whitmore described the case as: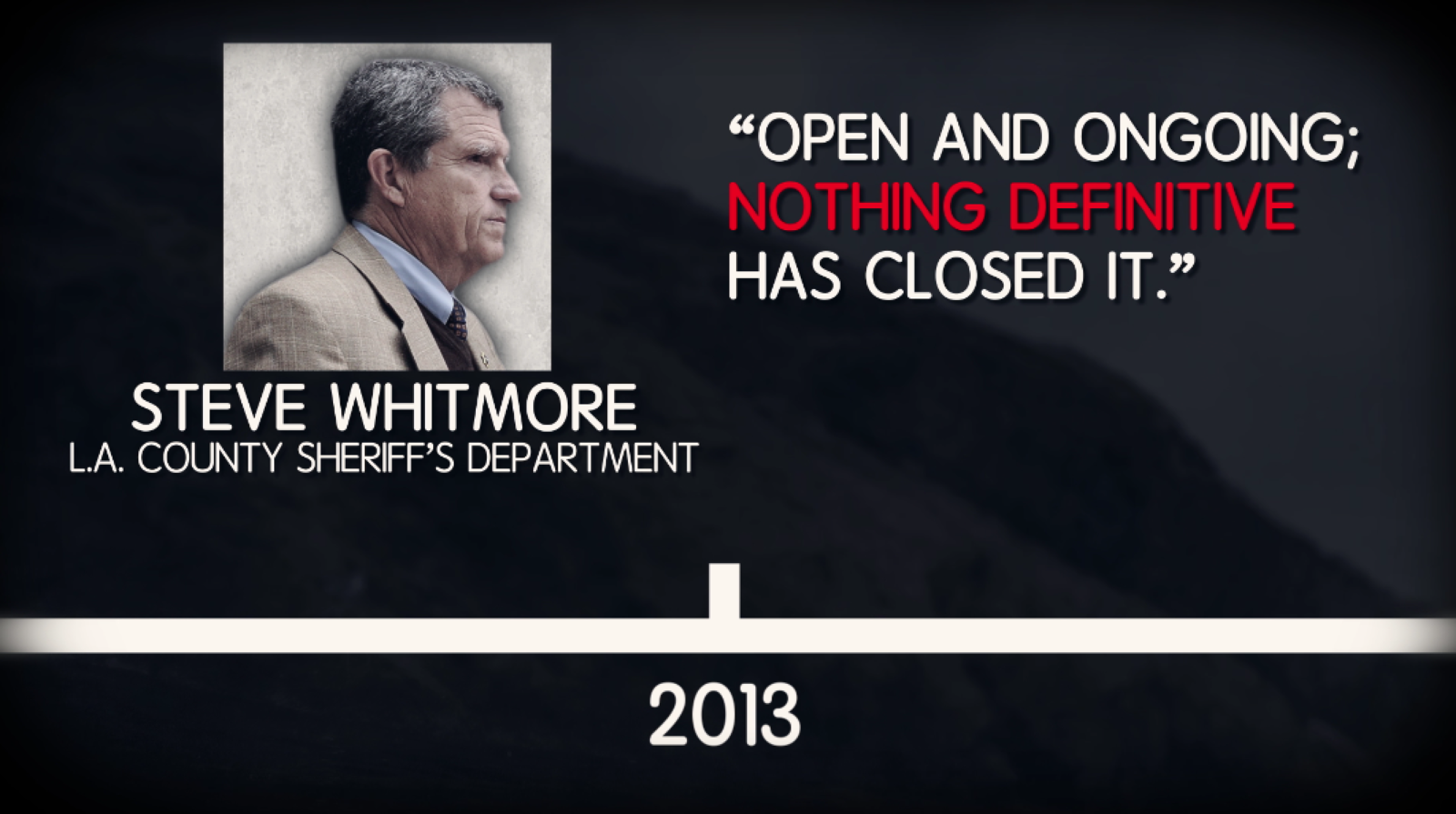 Wood's sister also stated: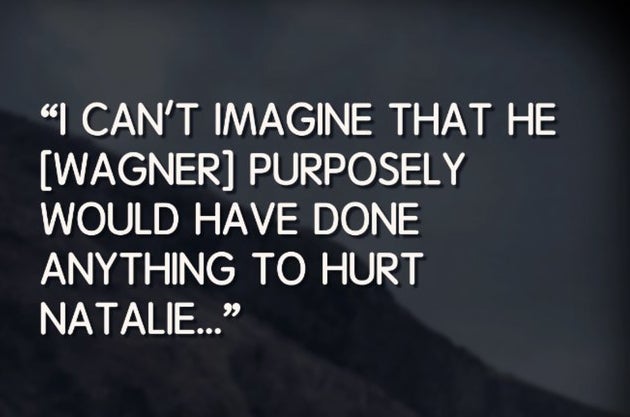 And whether or not Wagner was responsible, he claimed to feel responsible in part for her death because he didn't notice she was gone sooner.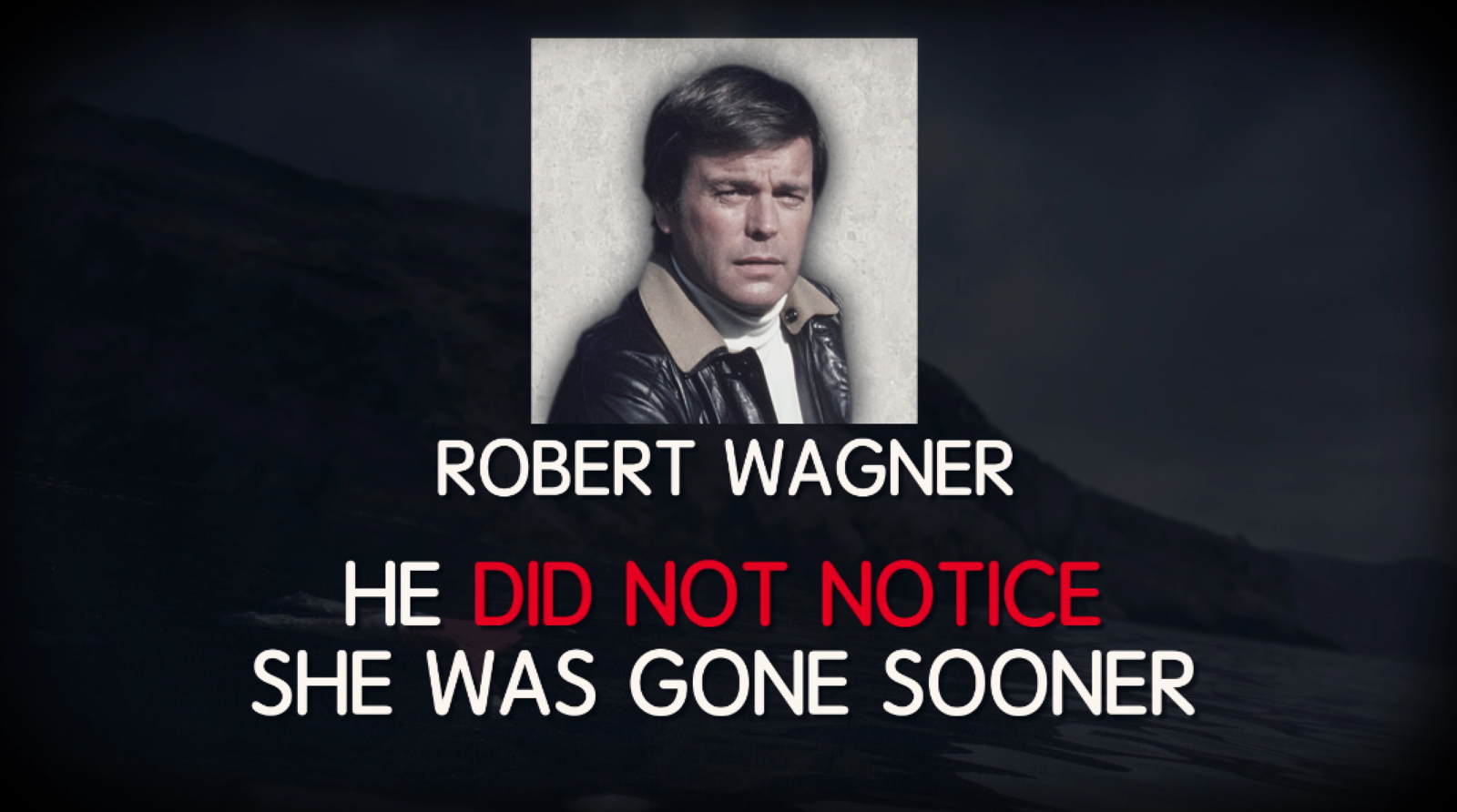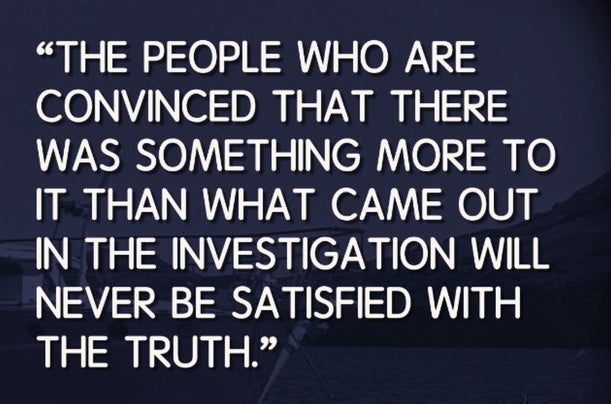 In the end, the tragic passing of Natalie Wood will continue to confound the world. The familiar faces will only add to the mystery of what truly happened to her that night. Unfortunately, we may never truly know what happened to Natalie Wood leaving the case...unsolved.