Yeah, well about that: Ya boi has released the song in full, just days before his debut album Mind of Mine is scheduled for release — and it's FI-YAH. 🔥🔥🔥
FI-YAH I SAY!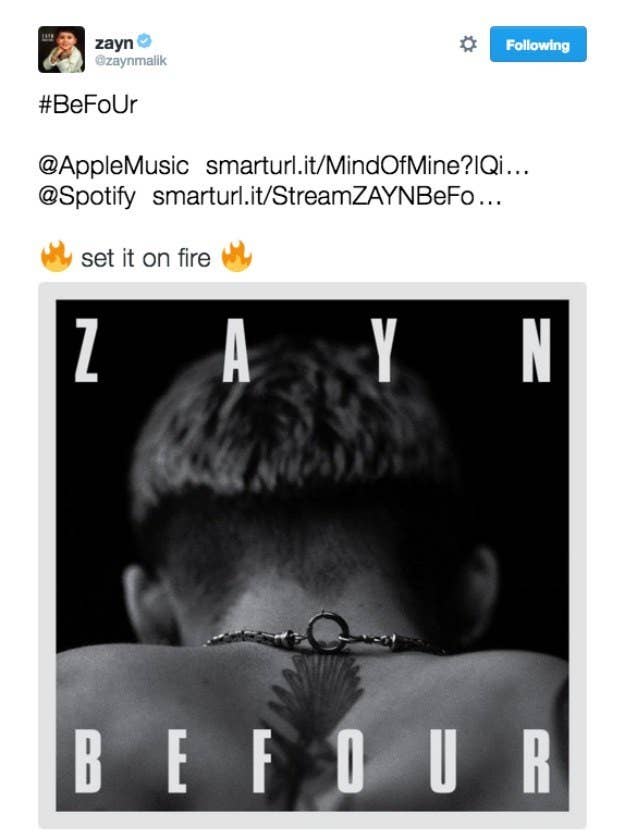 It will leave you "feeling 100% complete."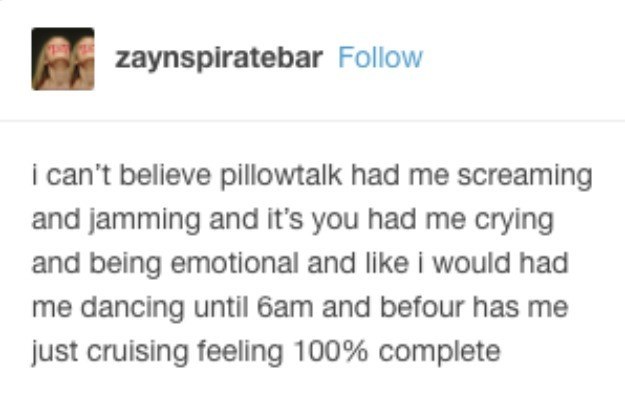 And you'll lose your damn mind over "THAT FUCKING HIGH NOTE" at 2:17.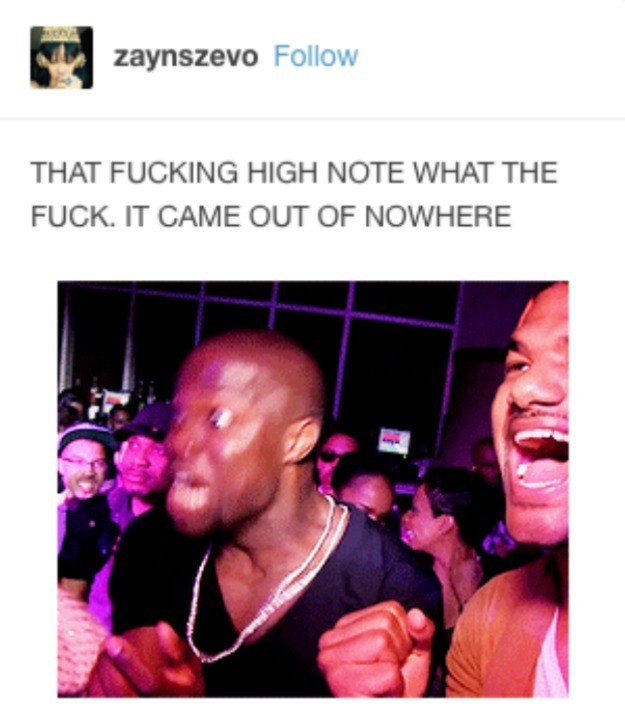 YOUR WIG WILL BE SNATCHED.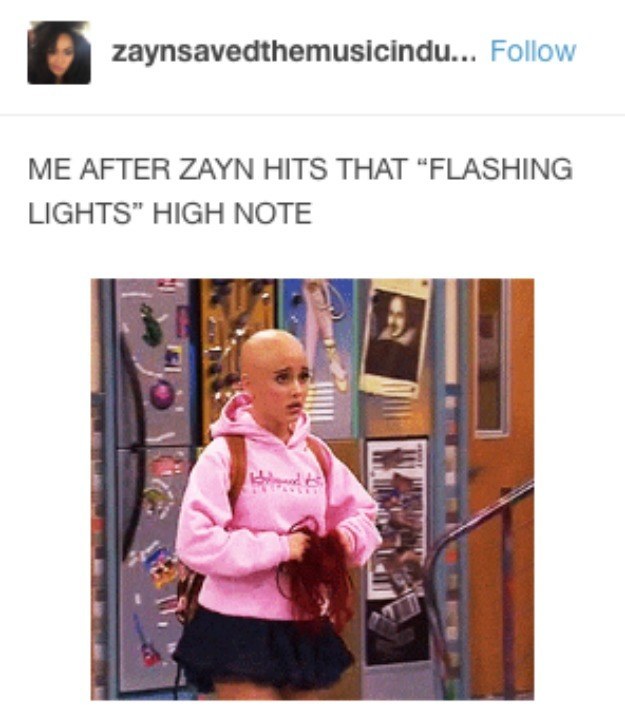 That profile and GIF say it all, tbh.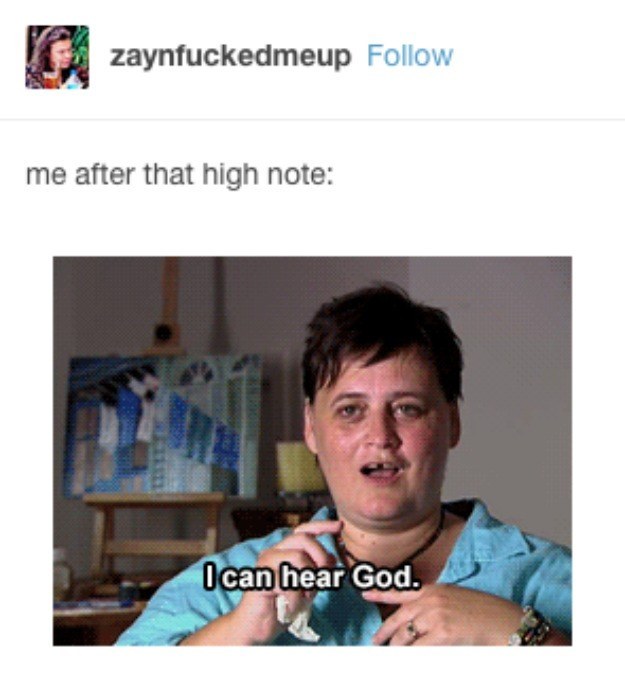 Same, Zayn. Same.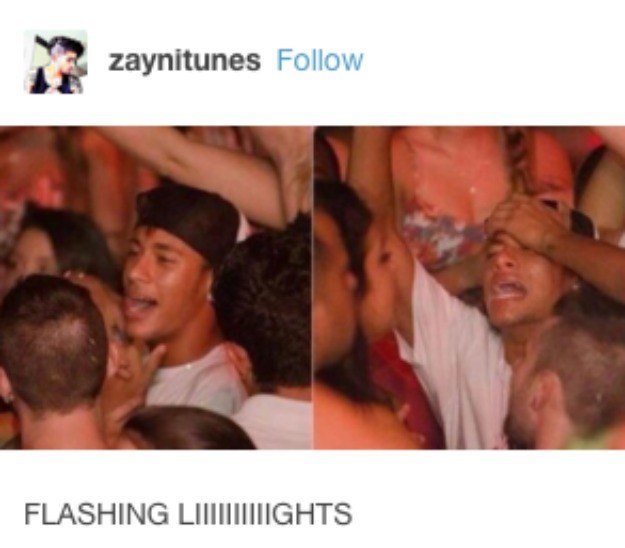 OMG RIGHT???!!!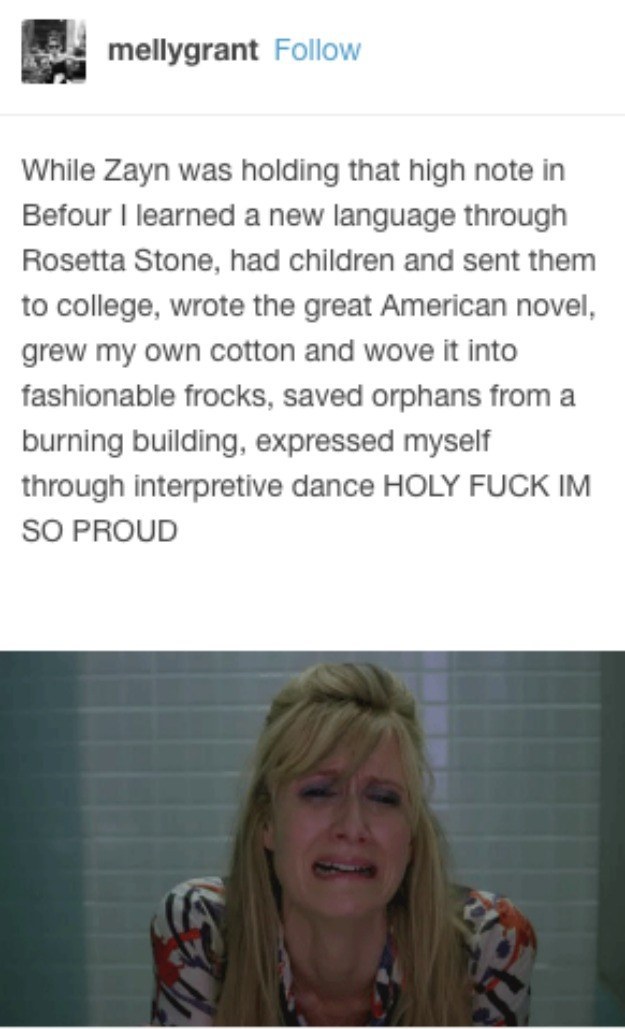 This is *tears* accurate.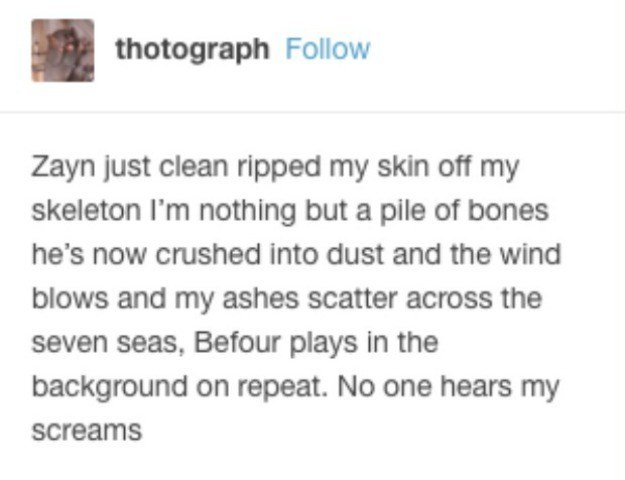 👏👏👏👏