This post has not been vetted or endorsed by BuzzFeed's editorial staff. BuzzFeed Community is a place where anyone can create a post or quiz.
Try making your own!
21 Last Minute Halloween Costume Ideas
Ahh! Halloween is so soon and you don't have a halloween costume yet! Well, have no fear, RU Student Life's Buzzfeed post is here! These are 21 last minute Halloween costumes.
1.
Ceiling Fan
Not a fan of sports? Just be a ceiling fan instead!
2.
A Ghost
It really couldn't get easier than putting a white sheet over your head.
3.
Cereal Killer
Punny and creative. #Winning
4.
Ellen DeGeneres
Grab your favourite collared shirt and your funniest jokes and you are now the queen, Ellen DeGeneres.
5.
#Hashtag
Crafty social media lovers will enjoy this one.
6.
Social Media Icons
For the social media lovers that are not so crafty.
7.
A Pop Art Character
Got a steady hand and some crafty skills? Be a pop art character!
8.
Black Mail
Quite possibly punnier than number 3.
9.
Grumpy Cat
Throwing it back to the cat of 2013, Grumpy Cat!
10.
50 Shades of Grey
50 Shades of Grey, literally.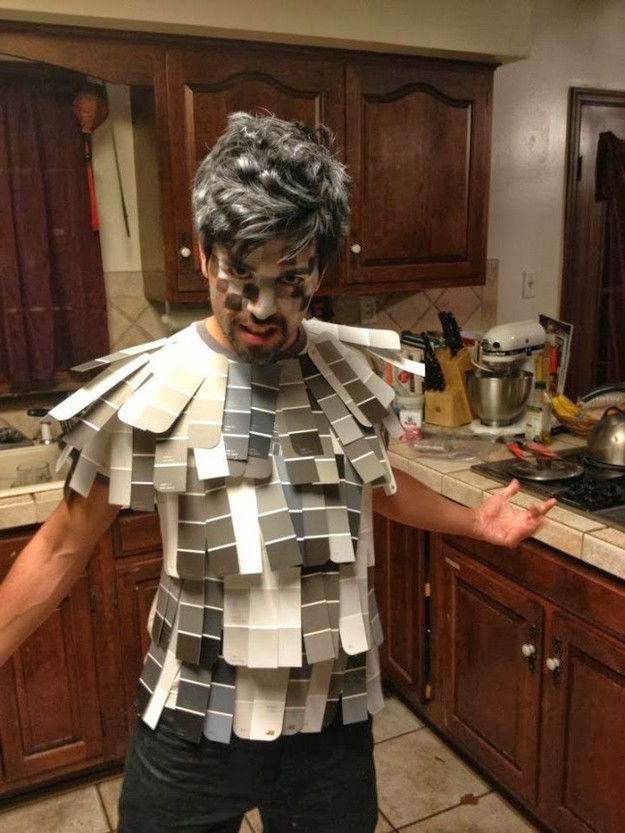 11.
A Bag of Jelly Beans
Because jelly beans are amazing, so why not just be one?
12.
Dust Bunny
Add a fun twist to a simple costume with cob webs and your best impression of a bunny.
13.
Nickel Back
Don't think this really needs a description. It's simple, easy and hilarious. Just make sure no one steals your nickels off your back!
14.
Anna Winter
For the fashion and winter lovers this halloween. Don't forget to keep a serious face. No smiling!
15.
Arthur
Throwing it back to childhood days.
16.
Olaf from Frozen
Ryerson student LaurDIY made a DIY Youtube video on this costume. Check it out here!
17.
Rock, Paper, Scissors
Rock, paper, scissors just came to reality.
18.
Miranda Sings
Don't forget your best Miranda impression!
19.
DumbleDora the Explorer
Do I really need to explain?
20.
Identity Theif
This has got to be the punniest costume ever, am I right?
21.
Regina George
Lastly, a classic for Mean Girls lovers.