1. Let's get platonic together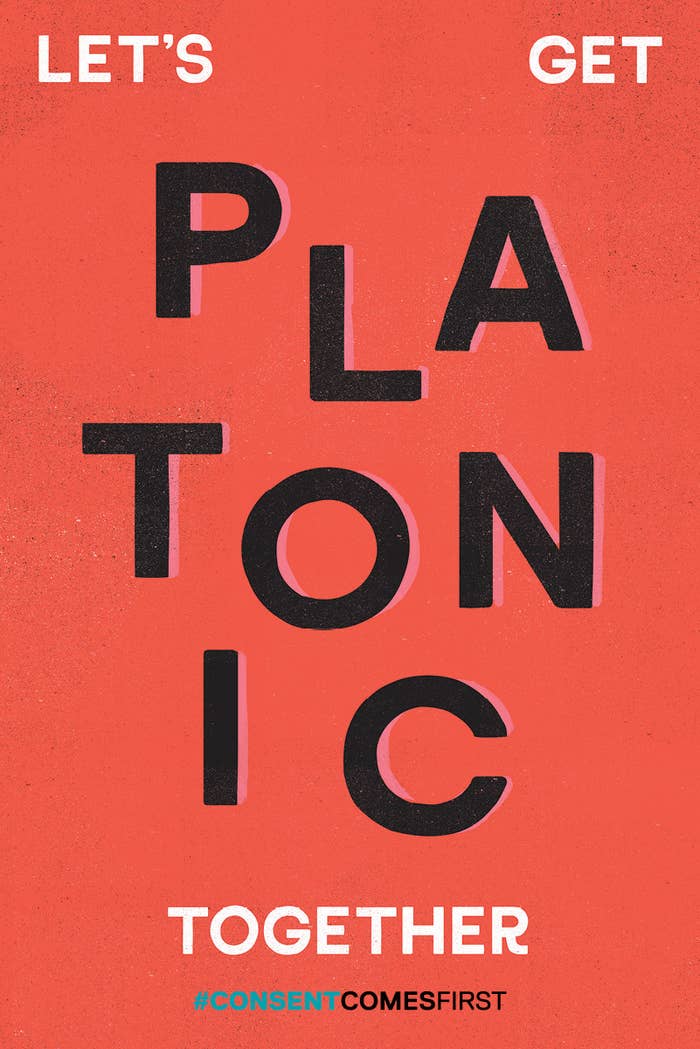 2. Consent in the sheets, dissent in the streets!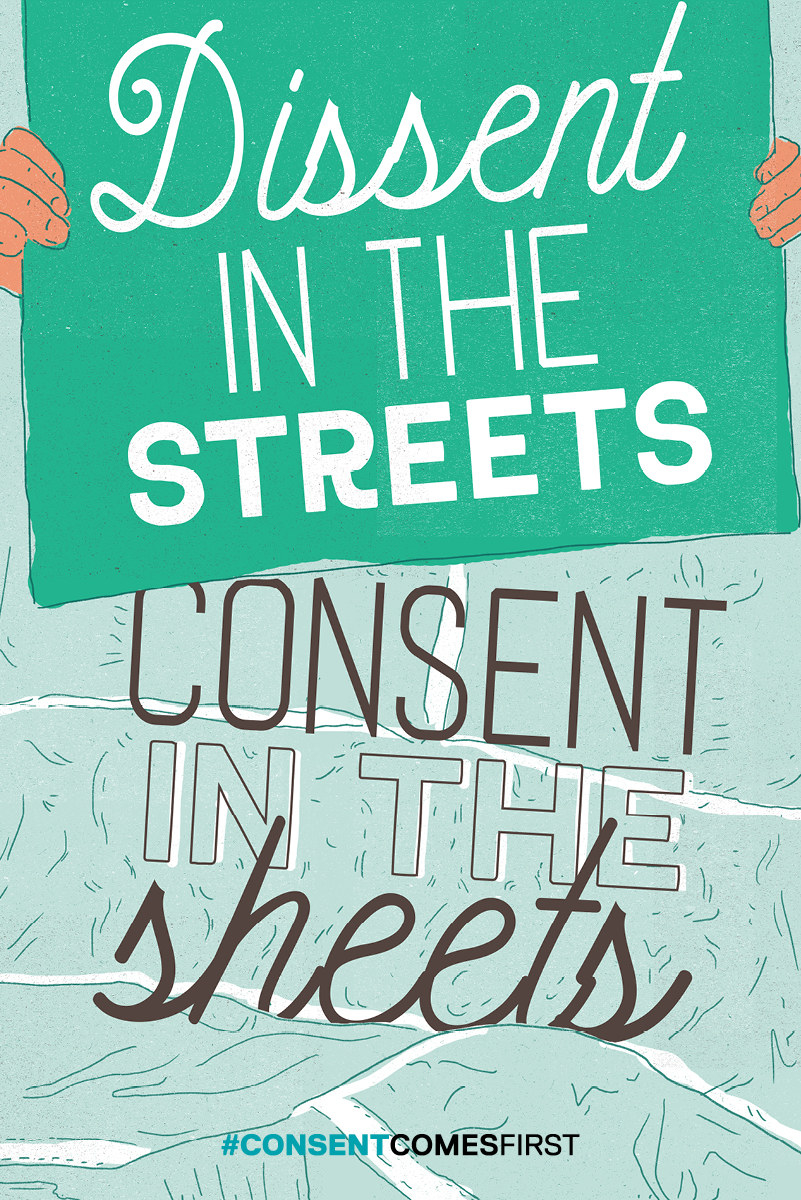 3. Anita Hill, Tarana Burke & Terry Crews - Let's start a movement together.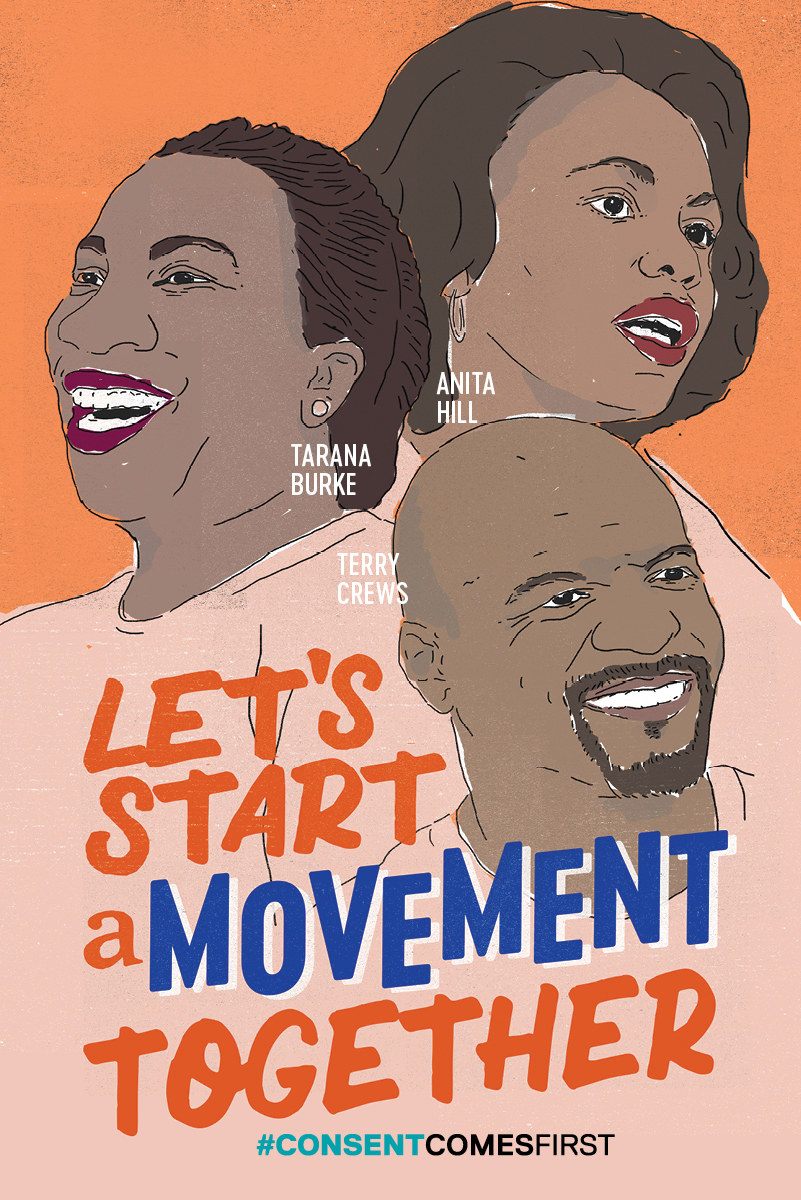 4. You are pan-tastic! Will you be my Valentine?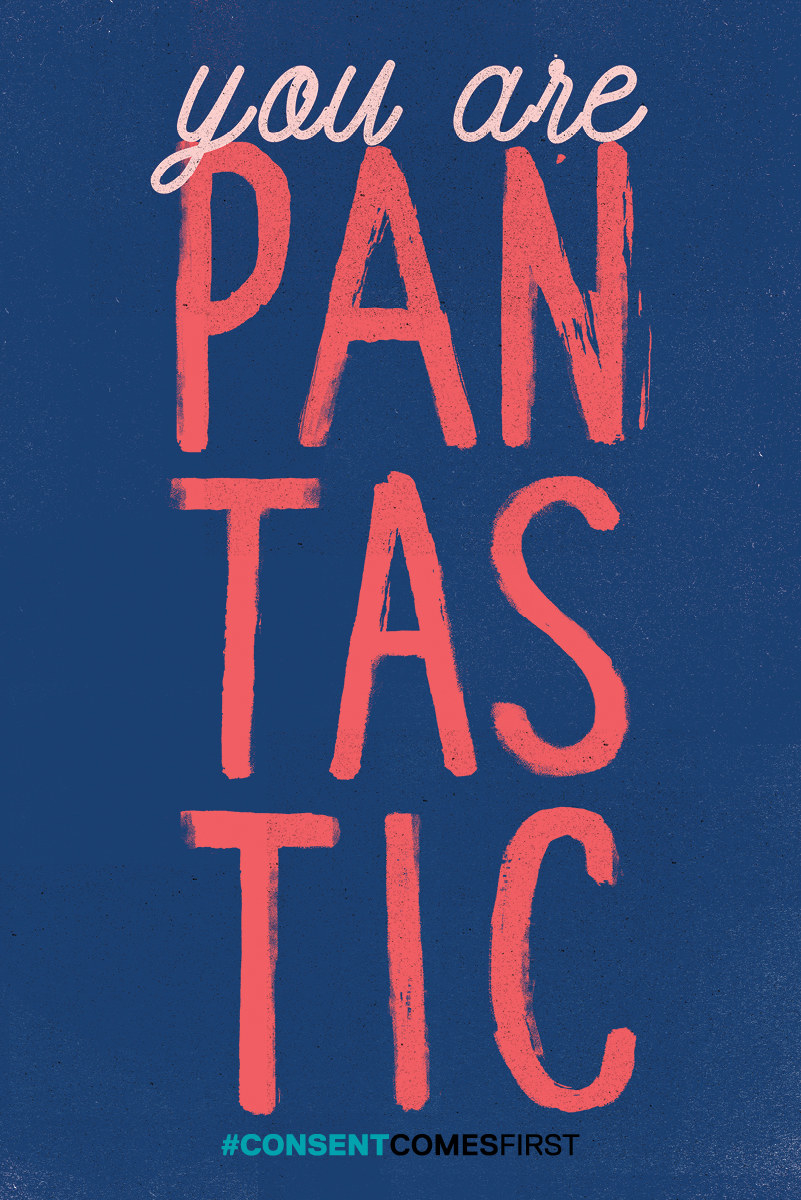 5. Cardi B - What's poppin'?
6. We Love Your Gender at Any Age.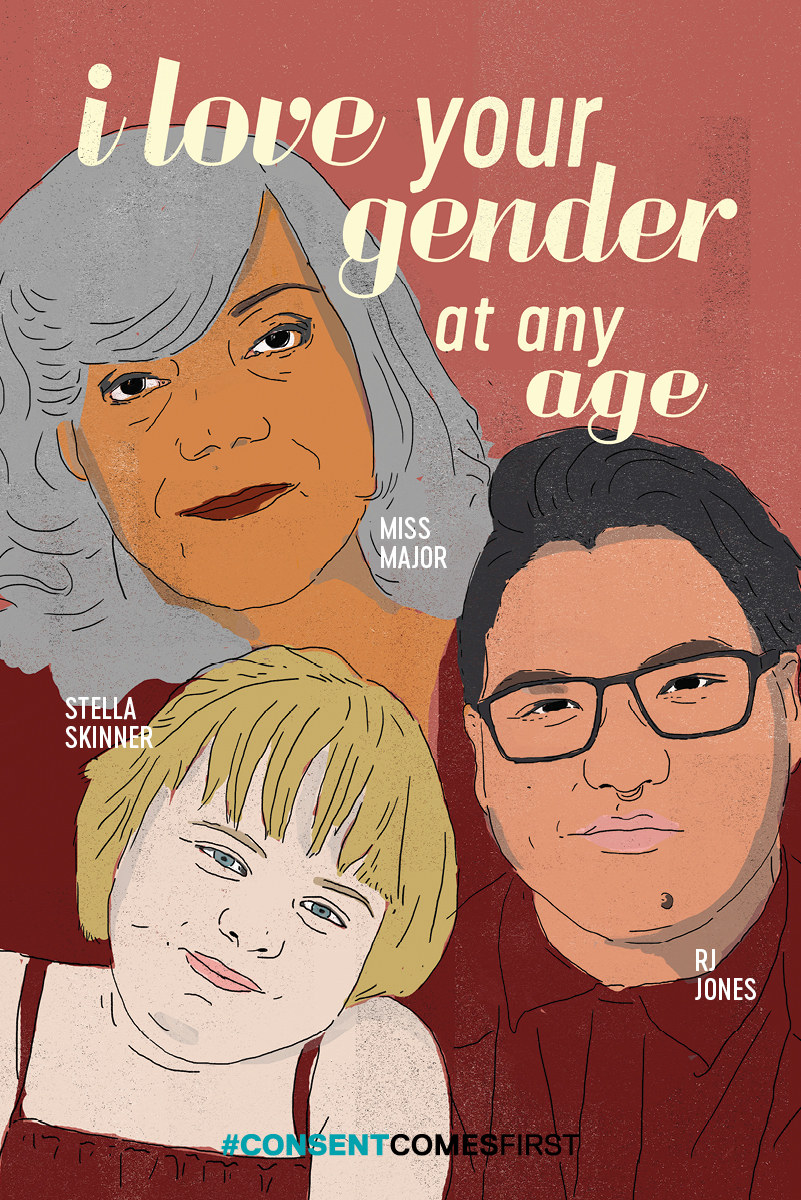 7. No Border is Bigger Than Our Love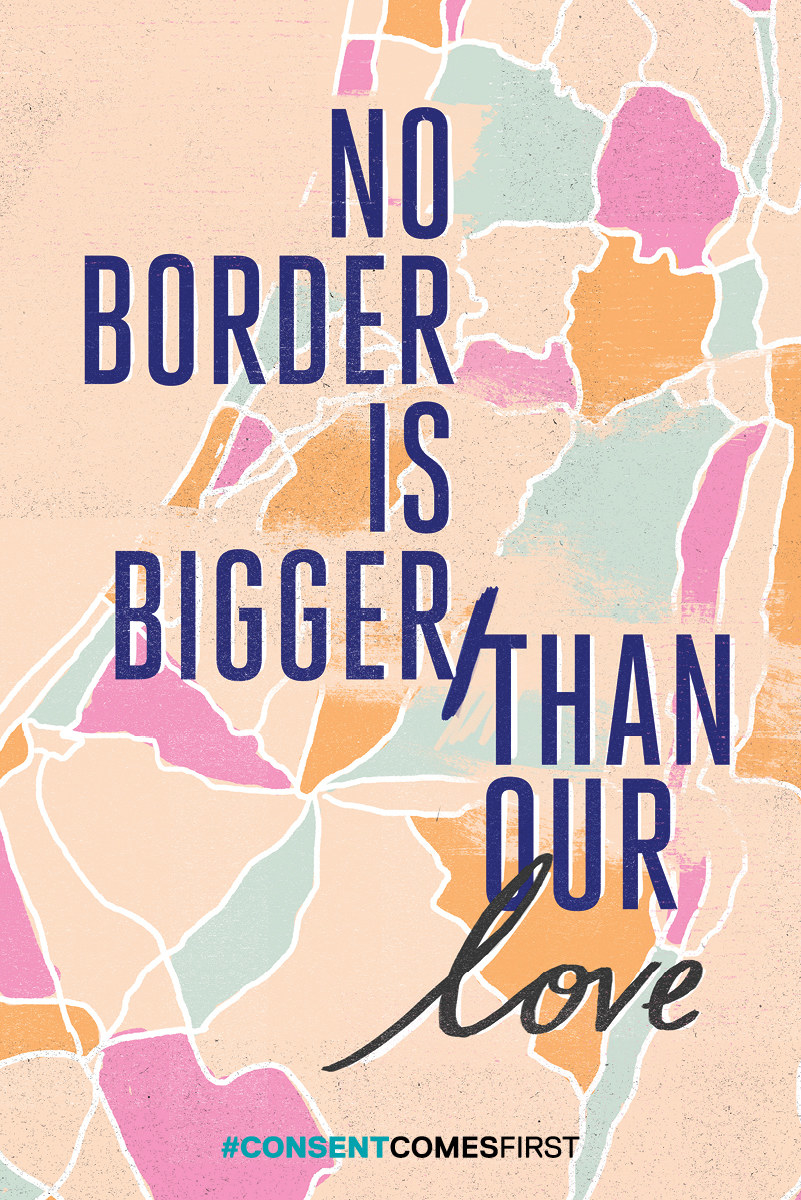 Want more information
We want our community to get informed and determine what feels good for you - our Pleasure Principle page www.ryerson.ca/pleasureprinciple. Pleasure Principle is a project by Consent Comes First and SHARP Health Promotion. Have questions or want to know more? Email osvse@ryerson.ca We are here to listen.
General Sexual Health Websites and Support Lines
Action Canada Access Line For information about sexual and reproductive health, including pregnancy options, and for referrals to clinics and hospitals that provide reproductive health services anywhere in Canada use the Access line a 24-hour Canada wide toll free number that provides information on reproductive and sexual health and referrals on pregnancy options.
1-888-642-2725 or access@actioncanadaSHR.org
AIDS and Sexual Health Infoline
Toll Free: 1-800-668-2437
Local: 416-392-2437
Call to speak with a live counsellor from anywhere in Ontario. It's anonymous and free. ​Information resource providing information on all aspects of sexual health including HIV/AIDS. Services offered in many languages.
Toll-free: 1-800-668-2437
Local: 416-392-2437
Monday – Friday: 10 a.m. – 10:30 p.m.
Saturday & Sunday: 11 a.m. – 3 p.m.
Statutory holidays: closed
LGBTQ Youth Line offers confidential and non-judgemental peer support through our telephone, text and chat services.4:00-9:30 PM Sunday-Friday. Toll-Free: 1-800-268-9688 Text: 647-694-4275. TTY: 416-962-0777 E-mail:askus@youthline.ca
Scarleteen is an independent, grassroots sexuality and relationships education and support organization and website. Founded in 1998, Scarleteen.com is visited by around five million diverse people each year -- around 5,000 of whom we typically speak with directly through our direct services and in-person outreach -- most between the ages of 15 and 25.
Sexual Health Ontario provides information you need to know and finds it fast from sexually transmitted infections to contraception and fertility. You can chat with Sexual Health Ontario live, Monday to Friday, 10 a.m. - 5 p.m. ET for answers to your sexual health questions, information and assistance.
Teen Health Source for youth in in Toronto area between the ages of 13 to 19 to learn and ask questions about health. You can chat with a volunteer about a question or concern you have about your sexual health or get on general health questions. They have trained teen volunteers waiting to speak with you live 5 days a week! Most services are anonymous and all are confidential.Text: 647-933-5399. Phone: 416-961-3200. Email:teenhealthsource@ppt.on.ca. Peer Health Educators are available Monday – Thursday from 4pm-9pm, and Saturdays from 12pm-5pm