Electronic Skin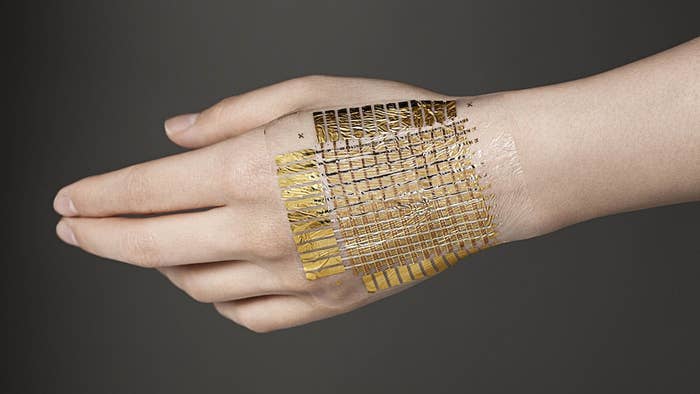 There seems to be a lot of competing products being developed so it's likely that electronic skin will become a reality in the not too distant future. But as the video suggested, commercial uses are being seen quicker than medical ones. Take a peek at this video…
The concept of this is pretty damn cool, but personally I don't find unlocking my phone warrants enough effort for this – although VivaLnk have just released some customisable versions which allow you to open different applications on your phone.
I do think however that the potential health benefits are amazing. VivaLnk are introducing e-skin thermometers this year which is definitely a step in the right direction. Here's one more video from a guy who clearly shares my enthusiasm and explains what these brilliant tiny pieces of tech could be able to do for us in the future…
I just think this sounds incredible. As someone who takes a fair bit of medication everyday and is liable to headaches and pain the drug releasing patch sounds brilliant. As a granddaughter of a 90 year old who needs carers and has a family constantly worrying about her the benefits seem even more astounding – maybe a section could be inbuilt to send a text to designated numbers if something bad happens like a heart attack or a fall as well as issuing some form of pain relief?
If you want to read more about any of this theres a couple of great articles in the New Scientist and Nature.