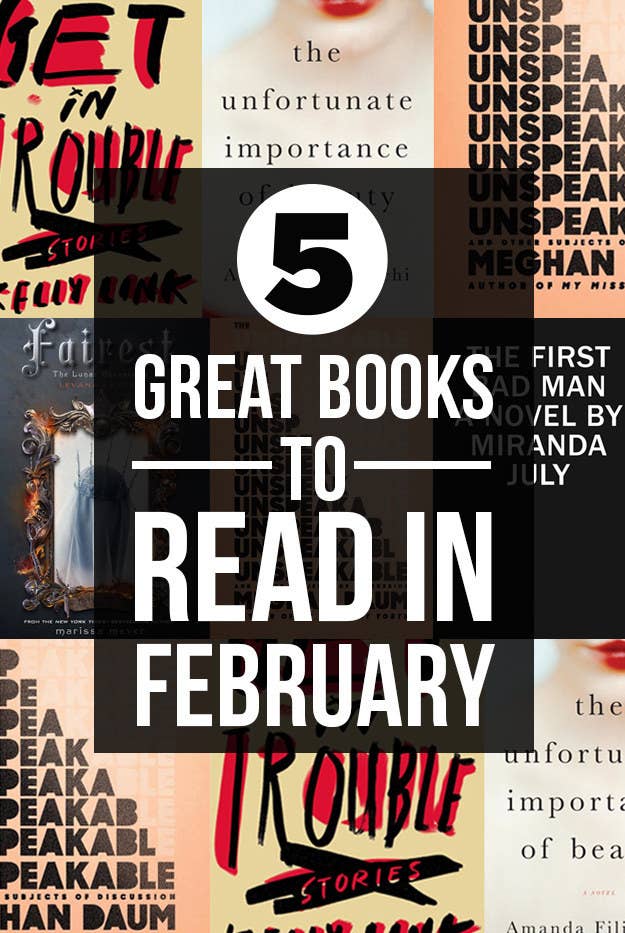 Get in Trouble by Kelly Link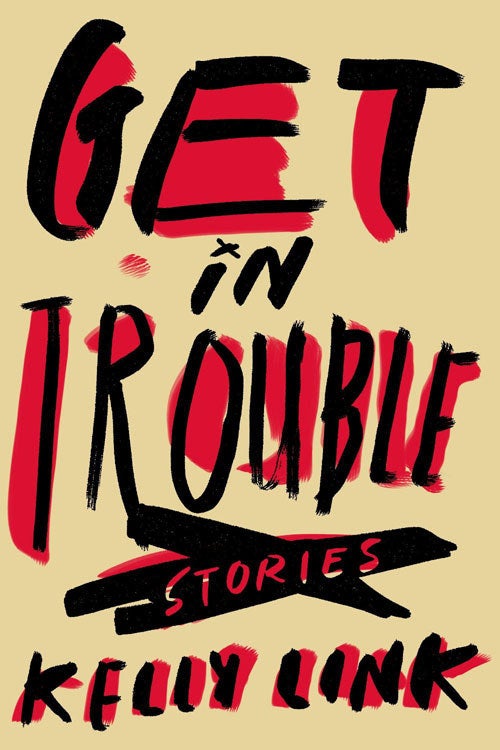 From boyfriend dolls to haunted astronauts to vacations in pocket universes, Kelly Link's new short story collection brims with imagination and astonishment — not to mention the indefinable weirdness of being a human being. Every story in Get in Trouble is pure delight, a Big Gulp of beauty and horror and joy. If you aren't already in love with Kelly Link's writing, you soon will be. Praised by the likes of Neil Gaiman, Karen Russell, and Michael Chabon, Kelly Link is a visionary and a master storyteller, and Get in Trouble is her best book yet. Don't miss it. —Isaac Fitzgerald
The Unspeakable by Meghan Daum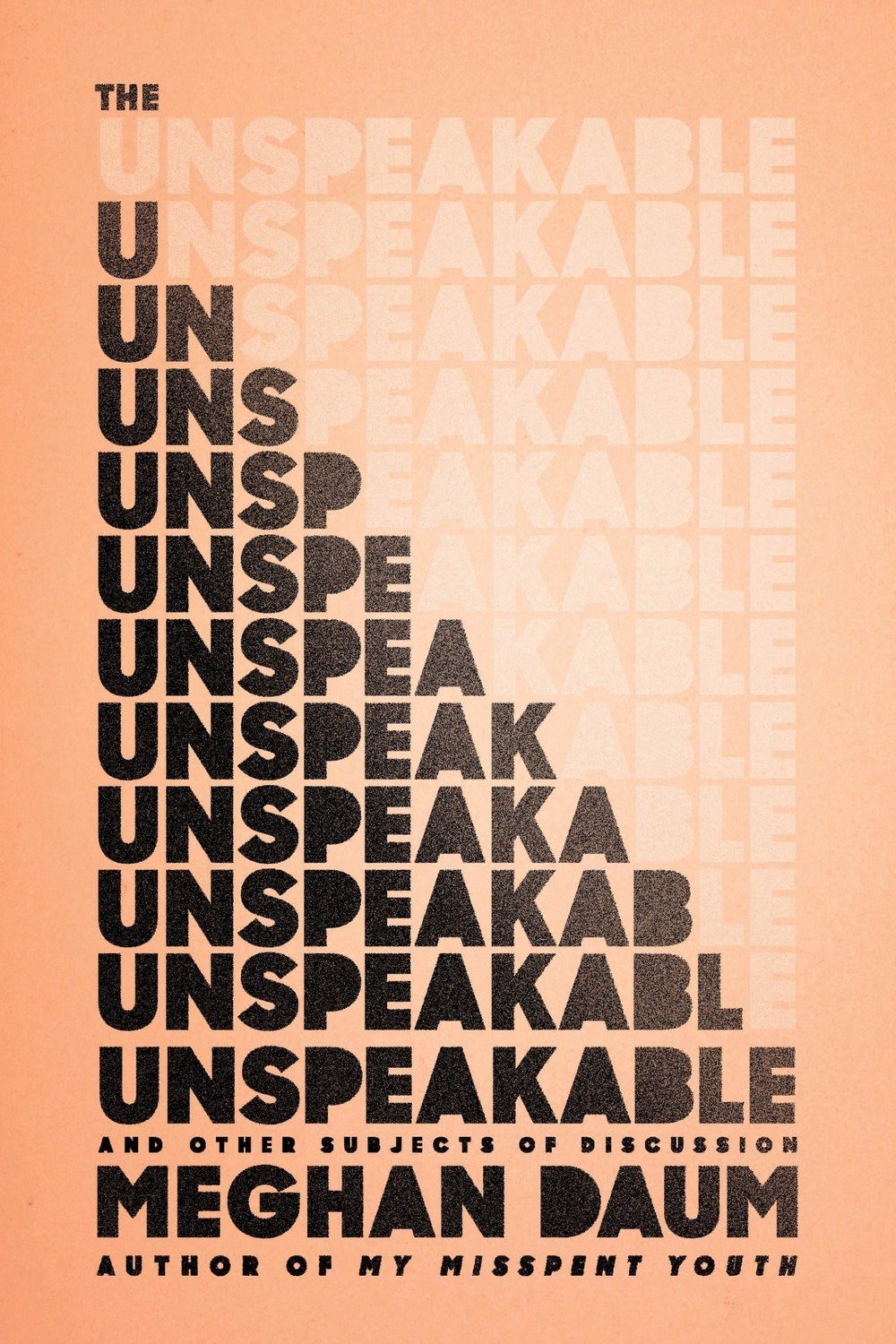 Meghan Daum is an essayist who is absolutely singular at naming things we can't quite name. In her latest collection, The Unspeakable, she names things that maybe we just don't quite want to name: the strange hard relief over the death of a parent, ambivalence toward having children, the knock-down drag-out grief of losing a pet. (These may not seem like funny examples but the book is hilariously wry as heck.) You can read it piece by piece or in a dollop, but no matter how you choose, you will wish there is much more when it's done. —Alanna Okun
The First Bad Man by Miranda July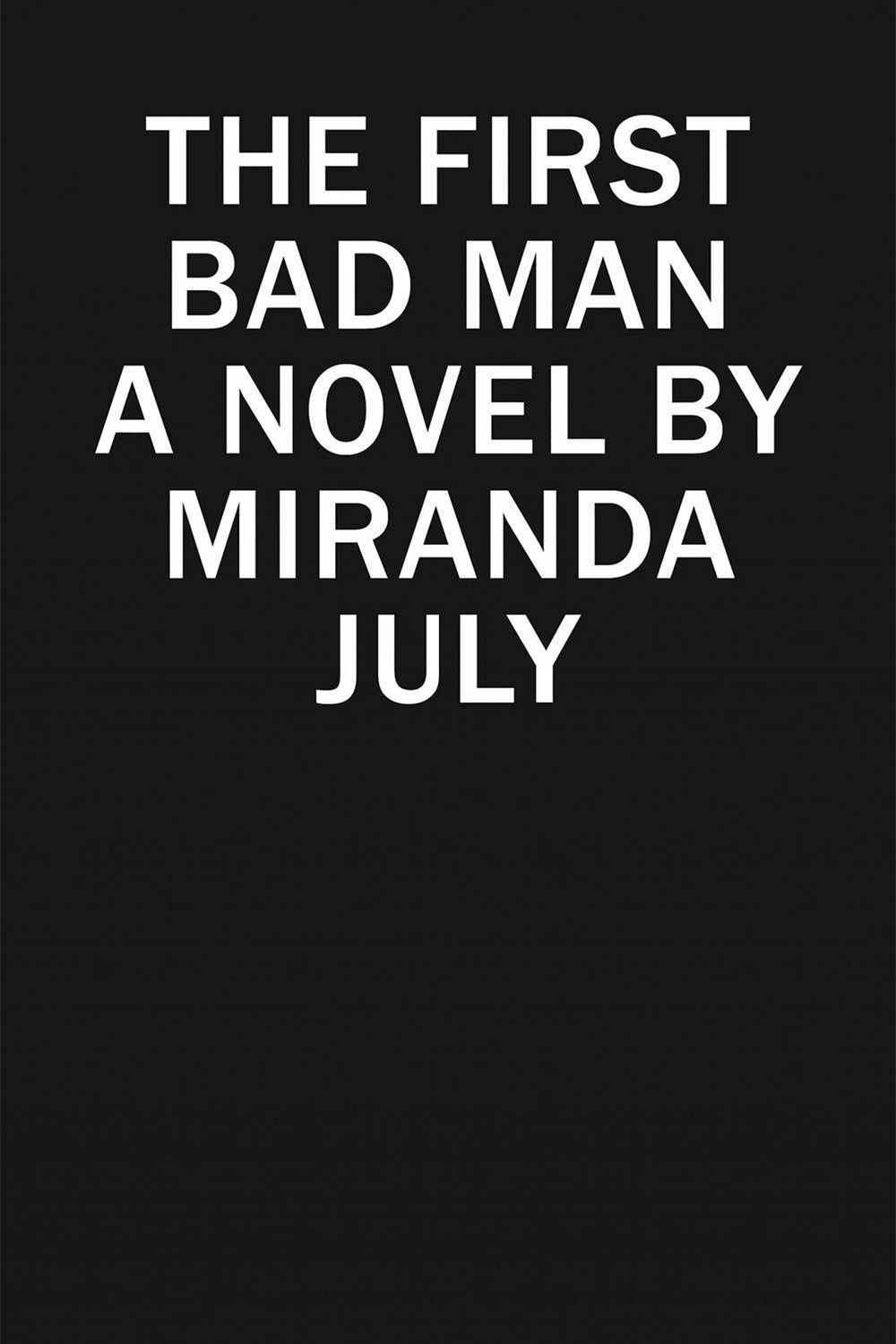 Miranda July's debut novel tells the story of Cheryl Glickman, a weird and uptight outsider whose life changes when her boss's 21-year-old daughter barges into her life. Poignant, peculiar, and perversely funny, The First Bad Man will make you feel less lonely, opening your heart to the deep and inconceivably strange struggles that even the most normal-seeming of us endure. A must-read for fans on Miranda July's writing and/or those who enjoy a fresh exploration of modern life. —I.F.
Fairest by Marissa Meyer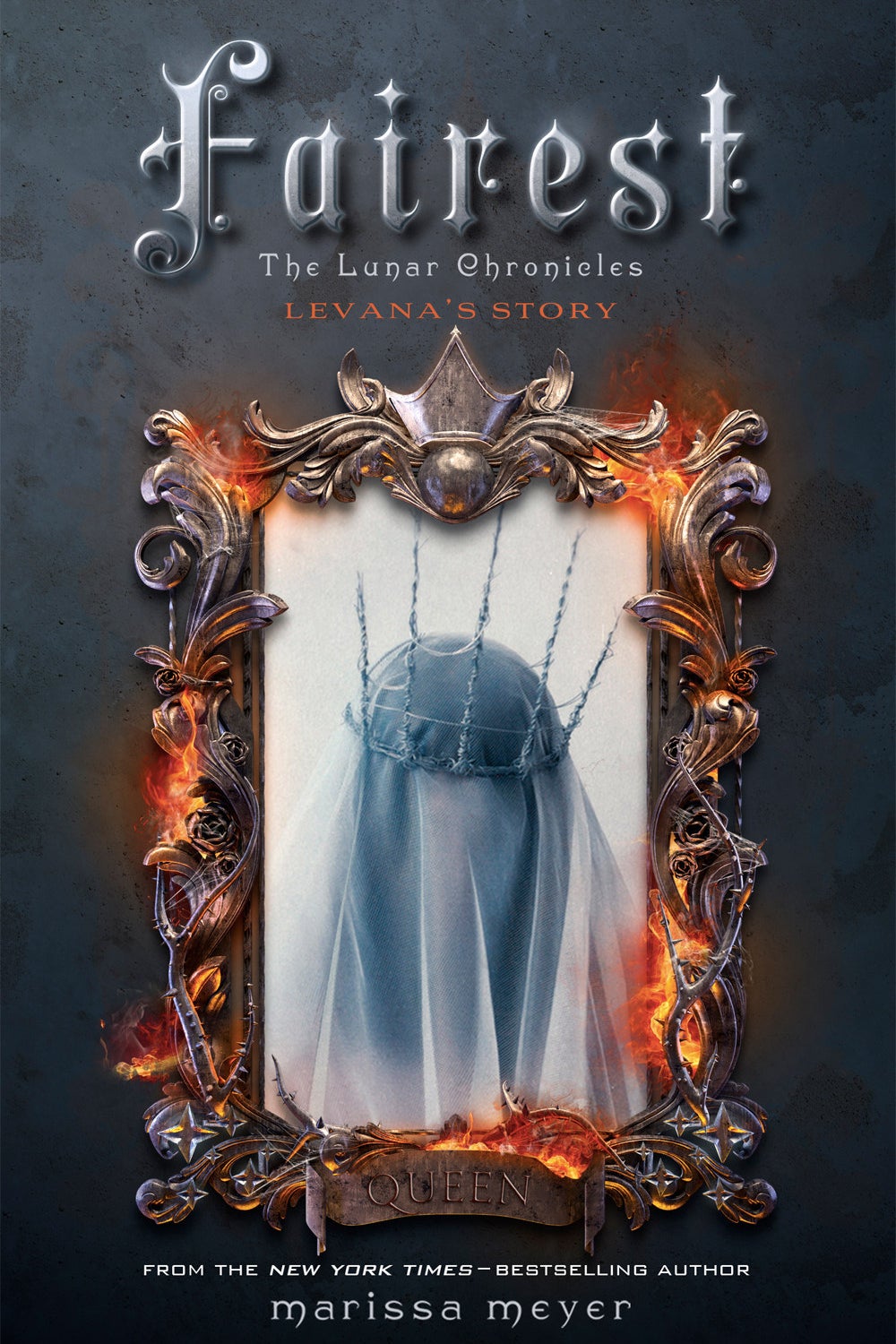 Behind every heroine there's a villain, and Queen Levana's story is delectably disturbing and viciously entertaining. The Lunar Chronicles is an addictive dystopian series based on fairytale characters (Cinder - Cinderella, Scarlet - Red Riding Hood, Cress - Rapunzel, Winter - Snow White) and their fight against the evil Queen Levana. A true gift to Cinder fans (or "Lunartics"), Fairest (the latest in the series) gives insight into Levana's childhood, her twisted relationship with her sister, and her very romanticized love affair with a palace guard. Not only do you gain an understanding of the Queen's evil roots, but you also learn more about Cinder as a child, the beginning of the Letumosis disease, and the true reason Levana has banned all mirrors from Luna. I think it's safe to say this book will keep you on your toes and begging for the next installment, Winter, to hit shelves. Go here to start the series from the beginning. —Arielle Calderon
The Unfortunate Importance of Beauty by Amanda Filipacchi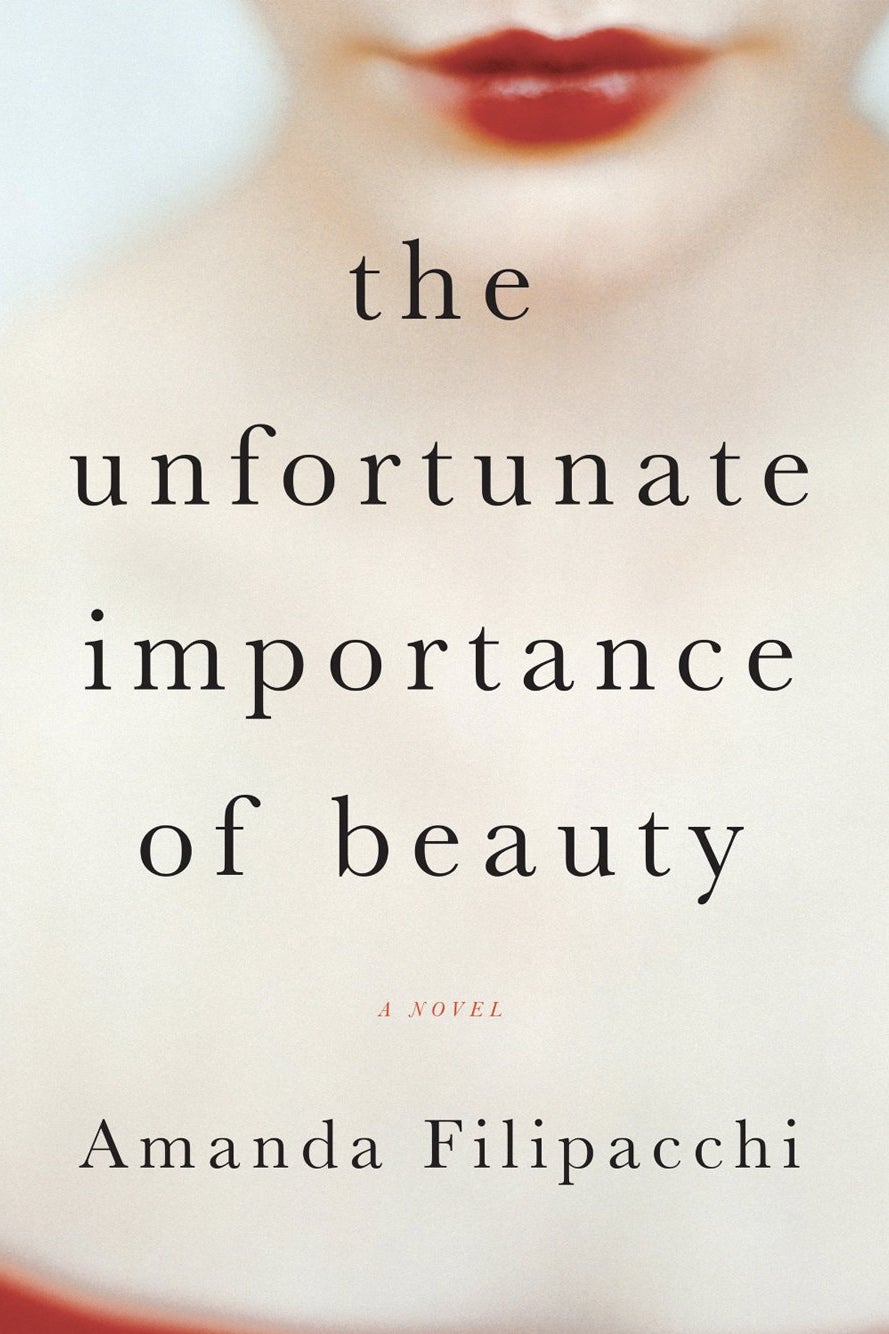 A fresh take on the usual artist-in-New-York story, Amanda Filipacchi's fourth novel follows two woman friends—an unattractive musician and a costume designer beautiful beyond compare—as they deal with love, jealousy, and, of course, a murderer among their group of friends, An original and witty comedic exploration of looks and all the power that comes with them (or not), Filipacchi's The Unfortunate Importance of Beauty is a surreal and utterly compelling triumph. —I.F.
Want book recommendations like these every week? Sign up for the BuzzFeed Books newsletter!