Scream fans, this one is for you. (And honestly, non-Scream fans who just like looking at pretty Airbnb listings and fantasizing about staying in them, this one's for you too.) Remember the reaaaaaally gorgeous, really remote cabin where Sidney Prescott was hiding away in Scream 3? With this view?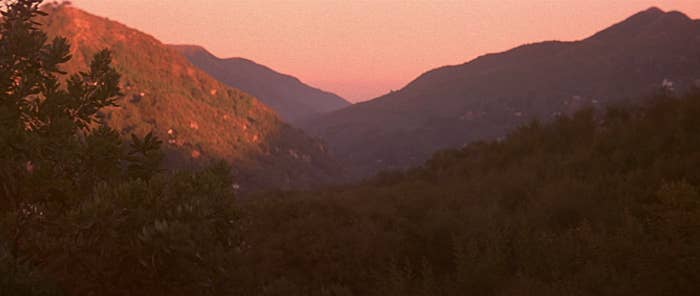 Where Dewey very romantically proposes to Gale on the porch?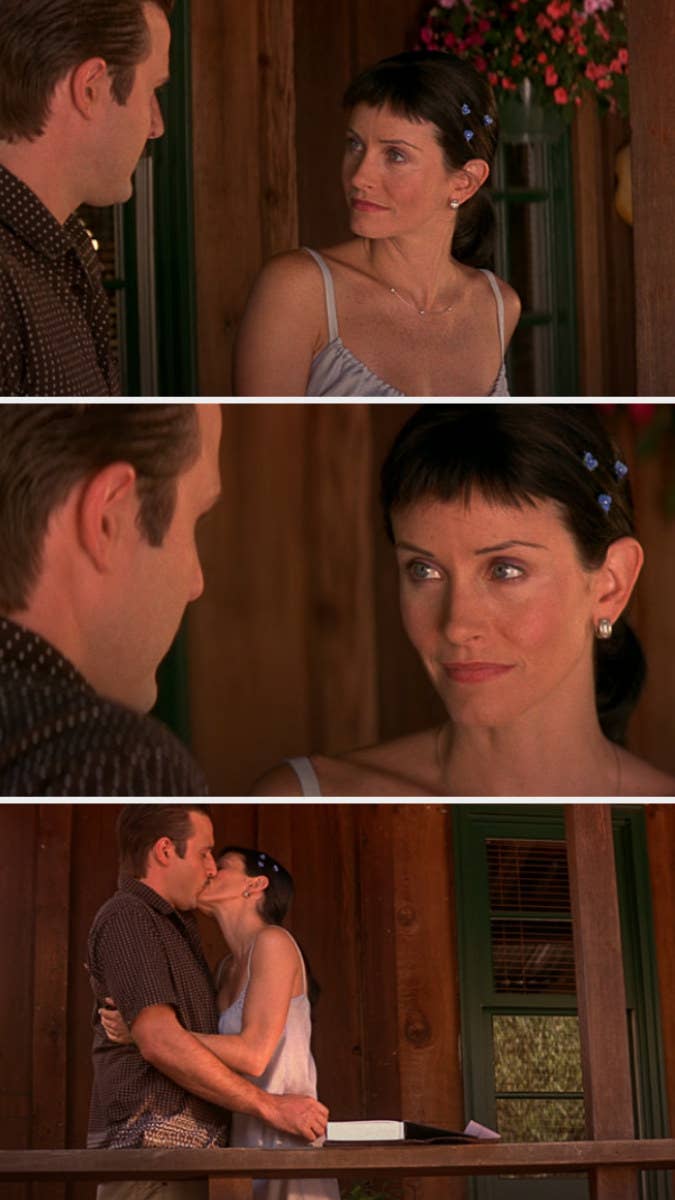 And where — in a moment of true closure for the original trilogy of films — Sidney decides she can just, you know, leave the front door open?! No scary murderers to run from anymore?!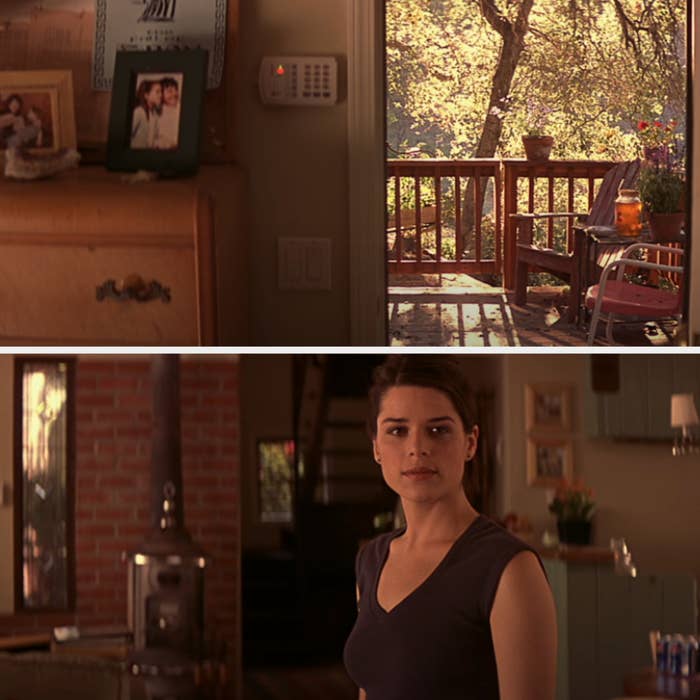 That house is now listed on Airbnb. IDK if it's because Scream is my guilty pleasure or because I love looking at pictures of Airbnb listings I can't afford, but I am fully obsessed with it.
In Scream 3, the cabin is supposed to be in Monterey, California. But according to the listing, the real-life property is located in Topanga, which is basically right between Malibu and Los Angeles proper in the Santa Monica Mountains.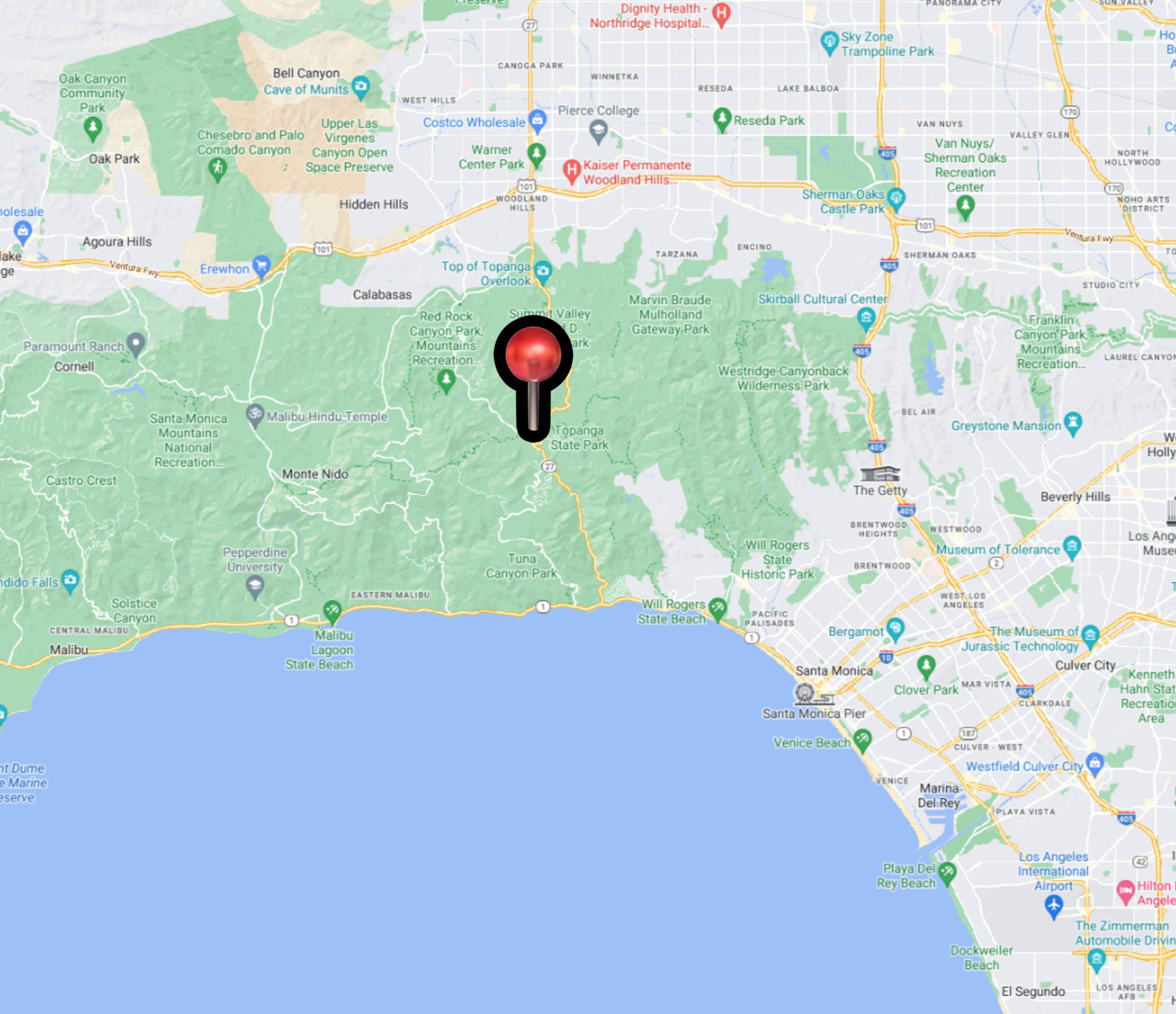 The actual Scream cabin — now known as The Gate House — is one of seven unique spaces in a gated estate called, shockingly, The Estate. The various properties were all rehabbed by Elsewhere California, and y'all, they did not mess around with these renovations.
Let's start with the interior. If you've ever seen Scream 3, you'll remember this shot. Likely because of hot Patrick Dempsey holding a bowl of popcorn.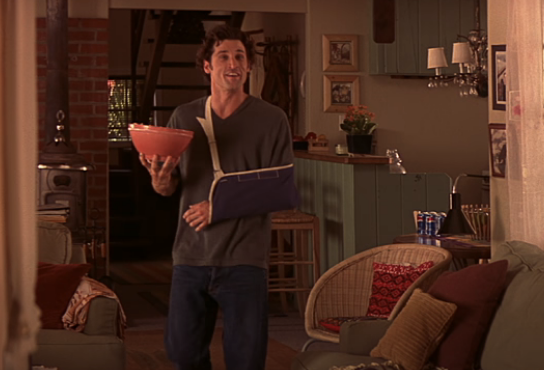 The new-and-improved cabin seemingly ran with the original green kitchen cabinets and said "Y'all like green? I'll give you green." I, for one, think it's immaculate.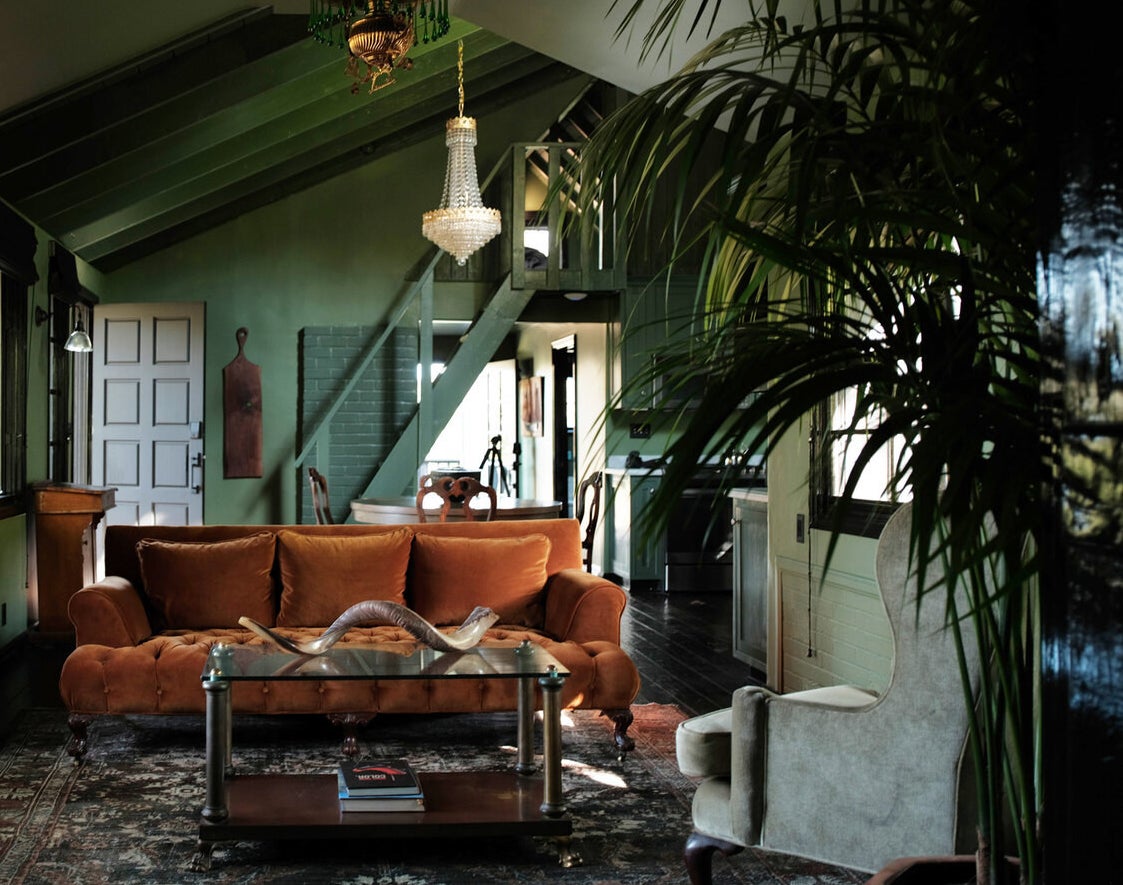 (Though they're missing one important element.)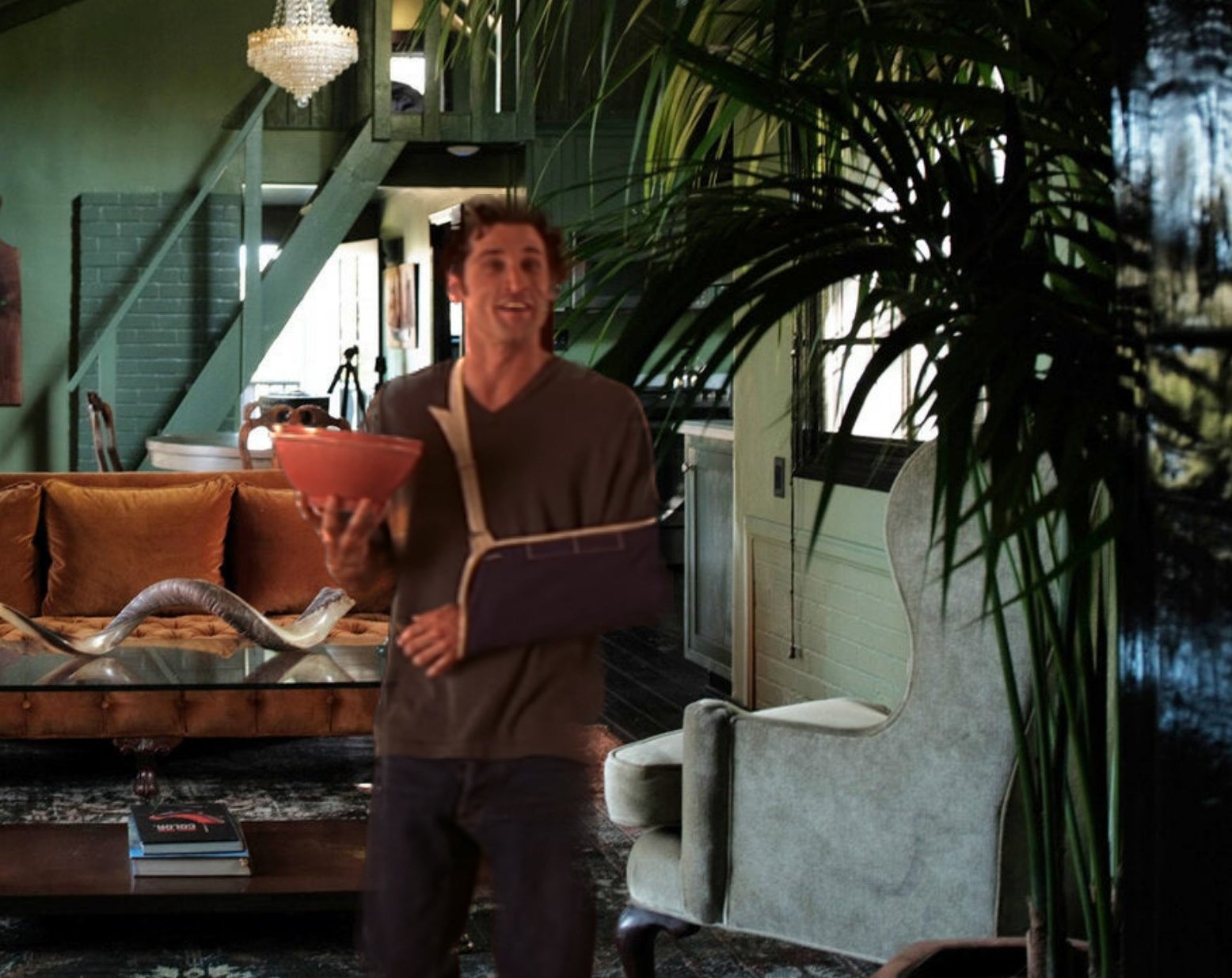 The kitchen itself is sage green from bottom to top and includes a farmhouse sink and French door fridge to boot. As evidenced by the horrifically blurry screenshot from Scream 3, the original kitchen had neither. It also appears that they moved the original stairs from the hallway to the kitchen.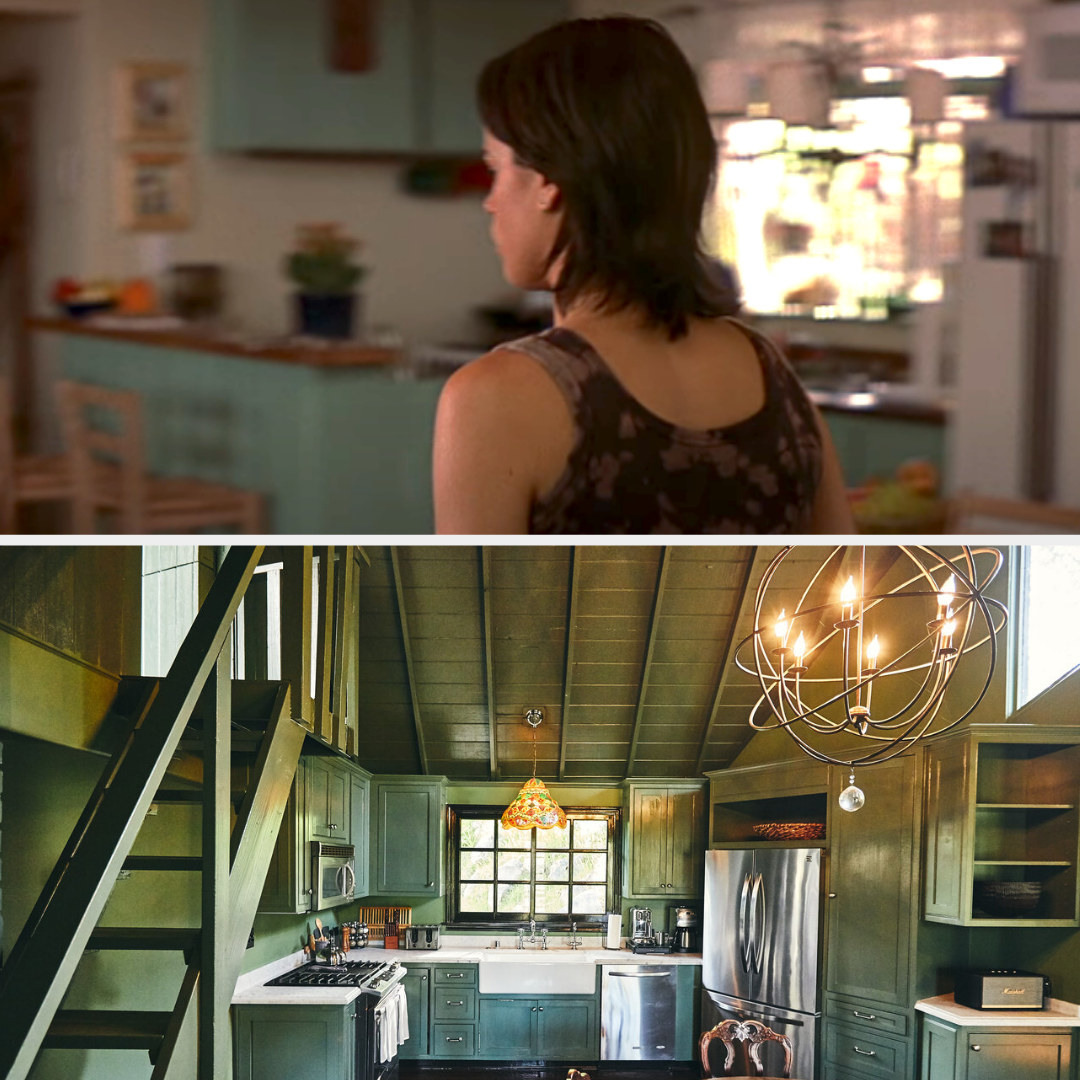 These ones...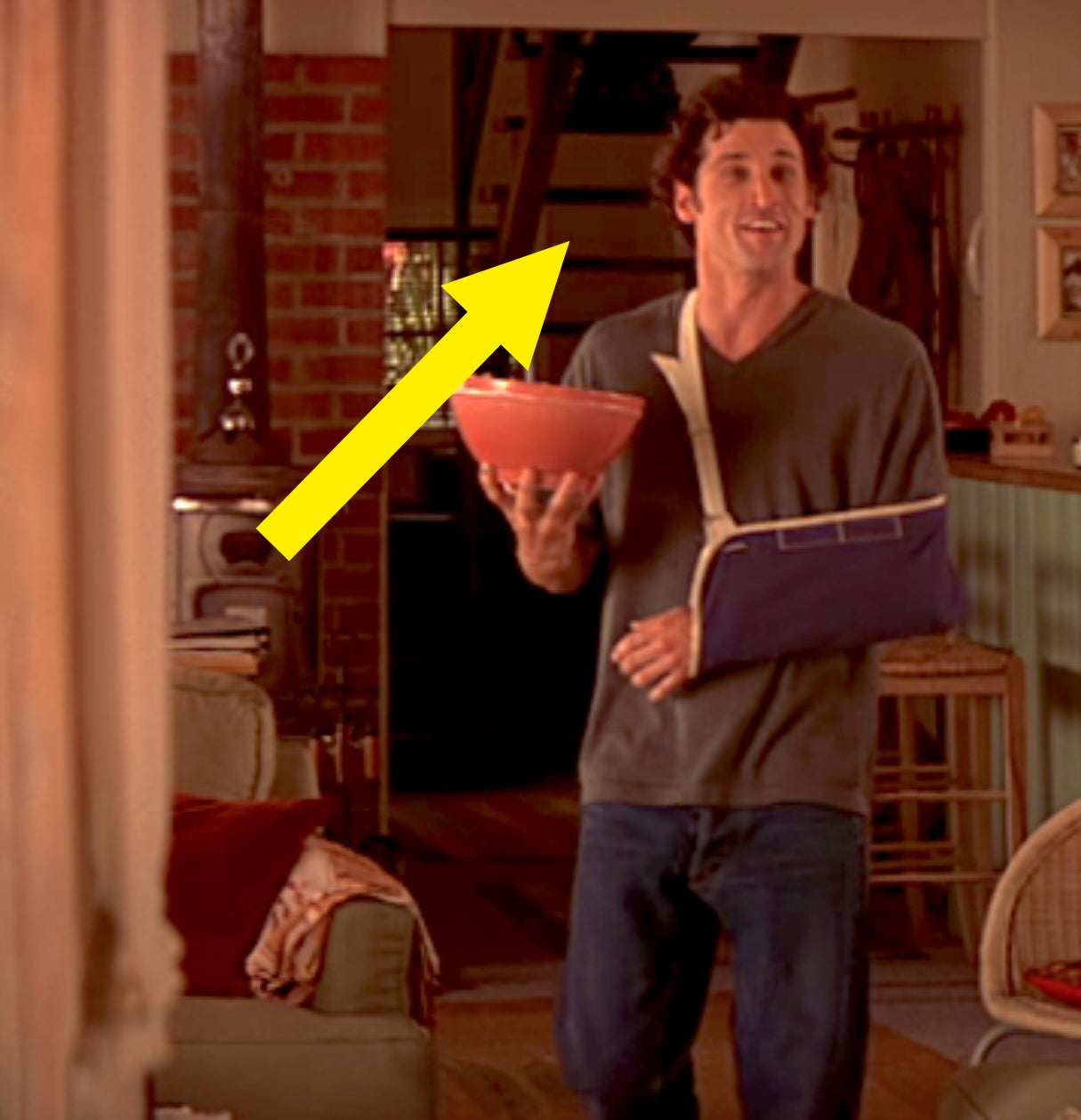 ...to accommodate this sleeping loft! We love.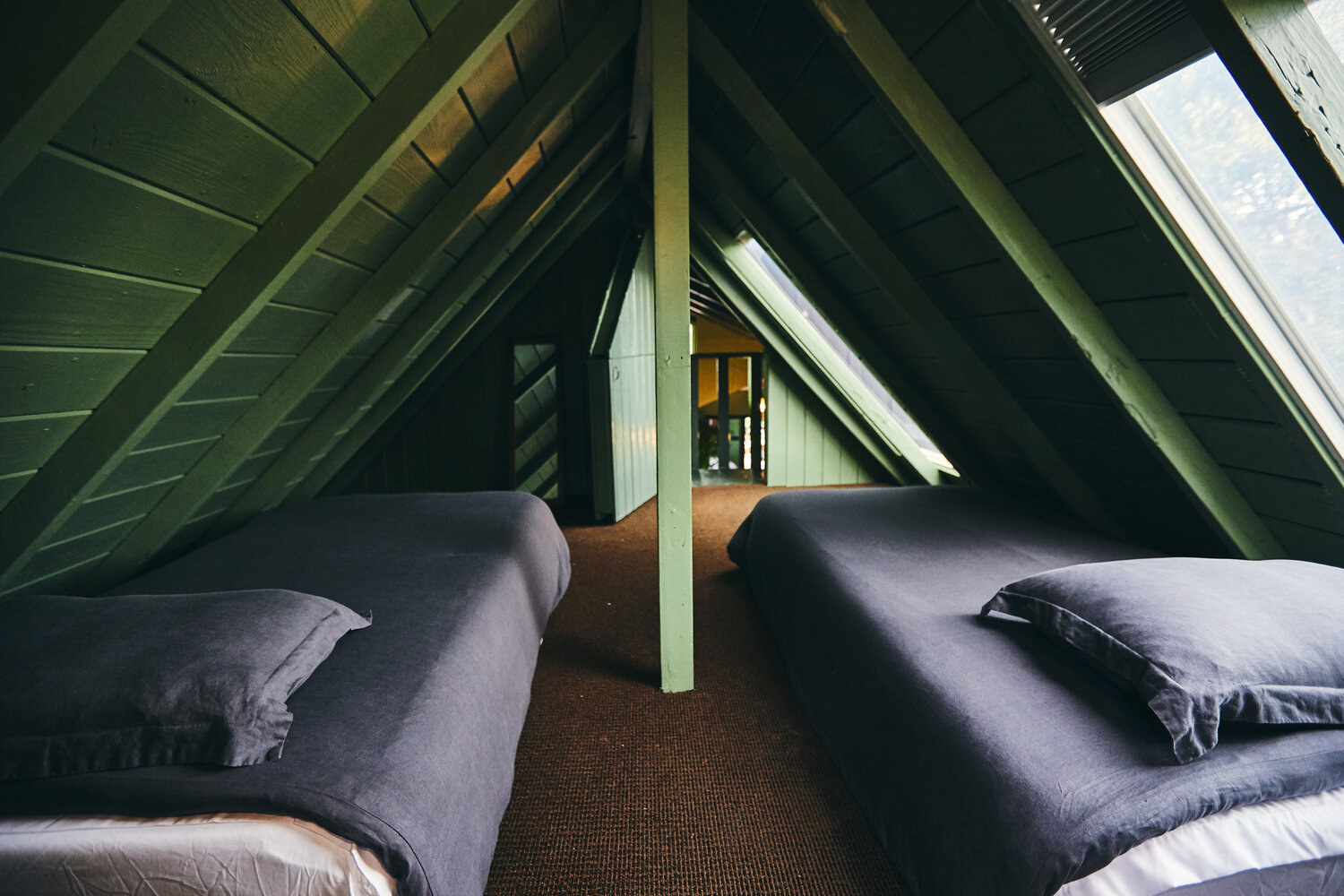 The entryway that Sidney used and initially locked up like it was Fort Knox appears to now be a bedroom. Great idea for an Airbnb — but something (*cough* Sidney's double-lock and security system in the movie) tells me that she would NOT have appreciated that design choice.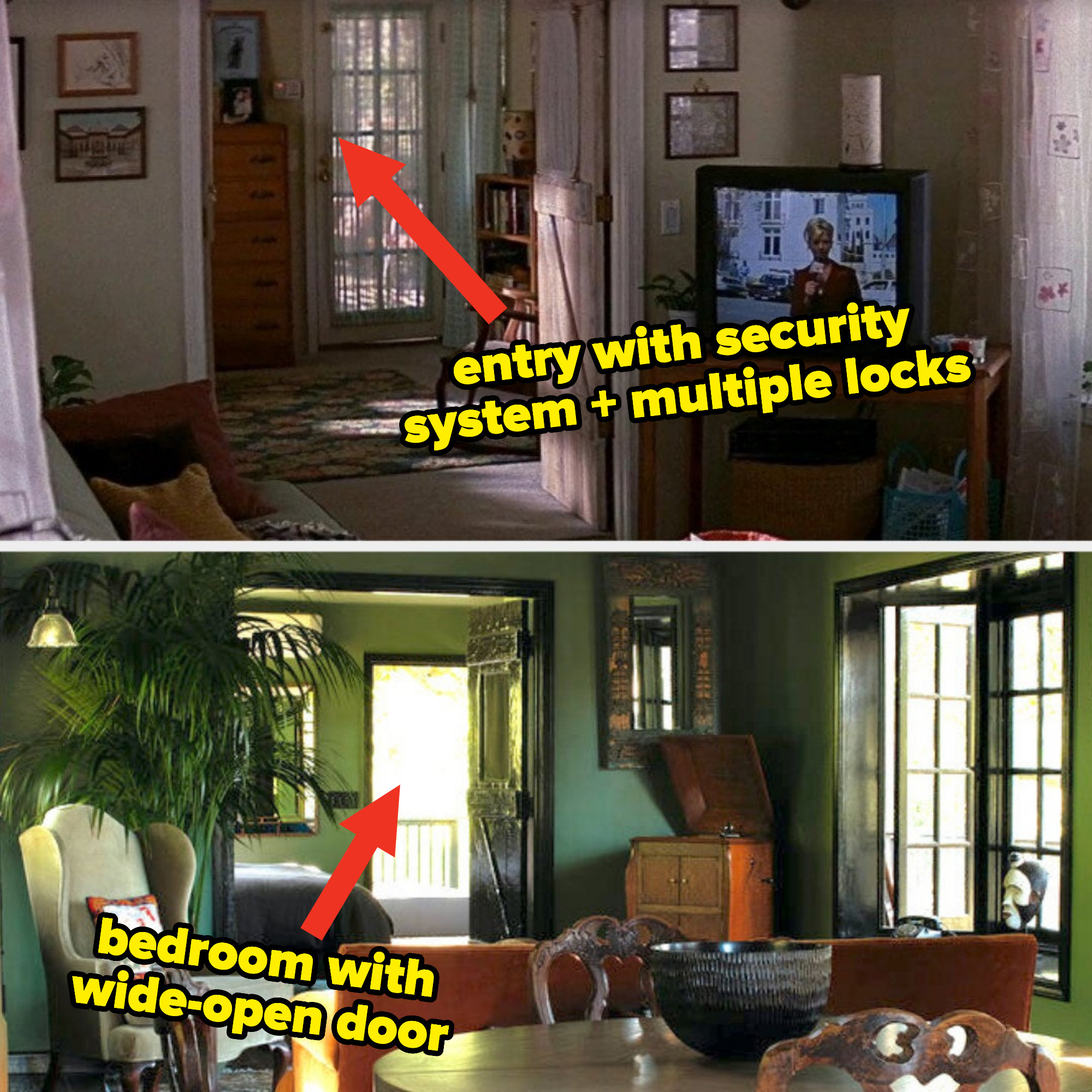 And while we're in the living room: Remember that cursed scene where Sidney gets haunted by the ghost of her dead mother in the bay window?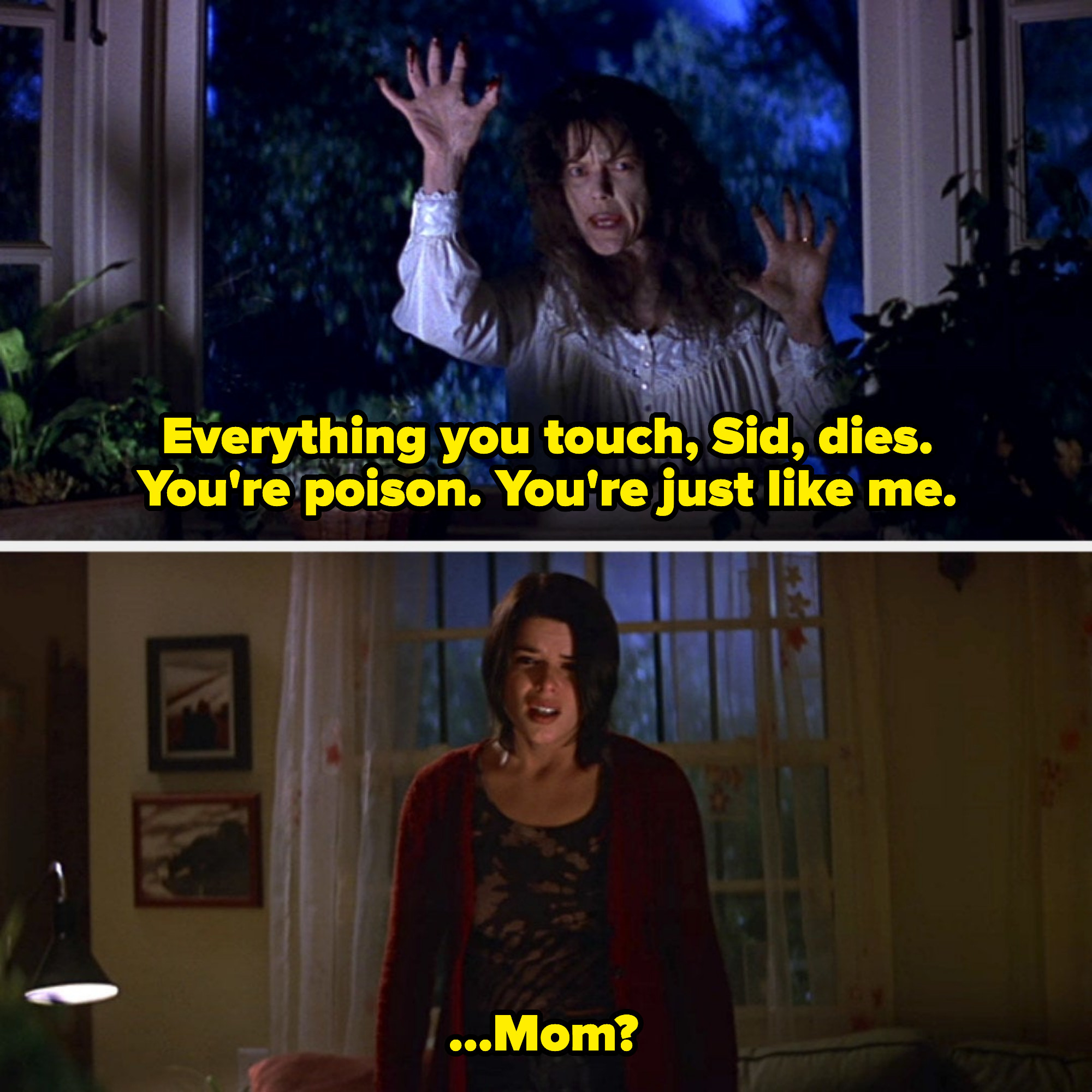 And then she imagines Ghostface there?!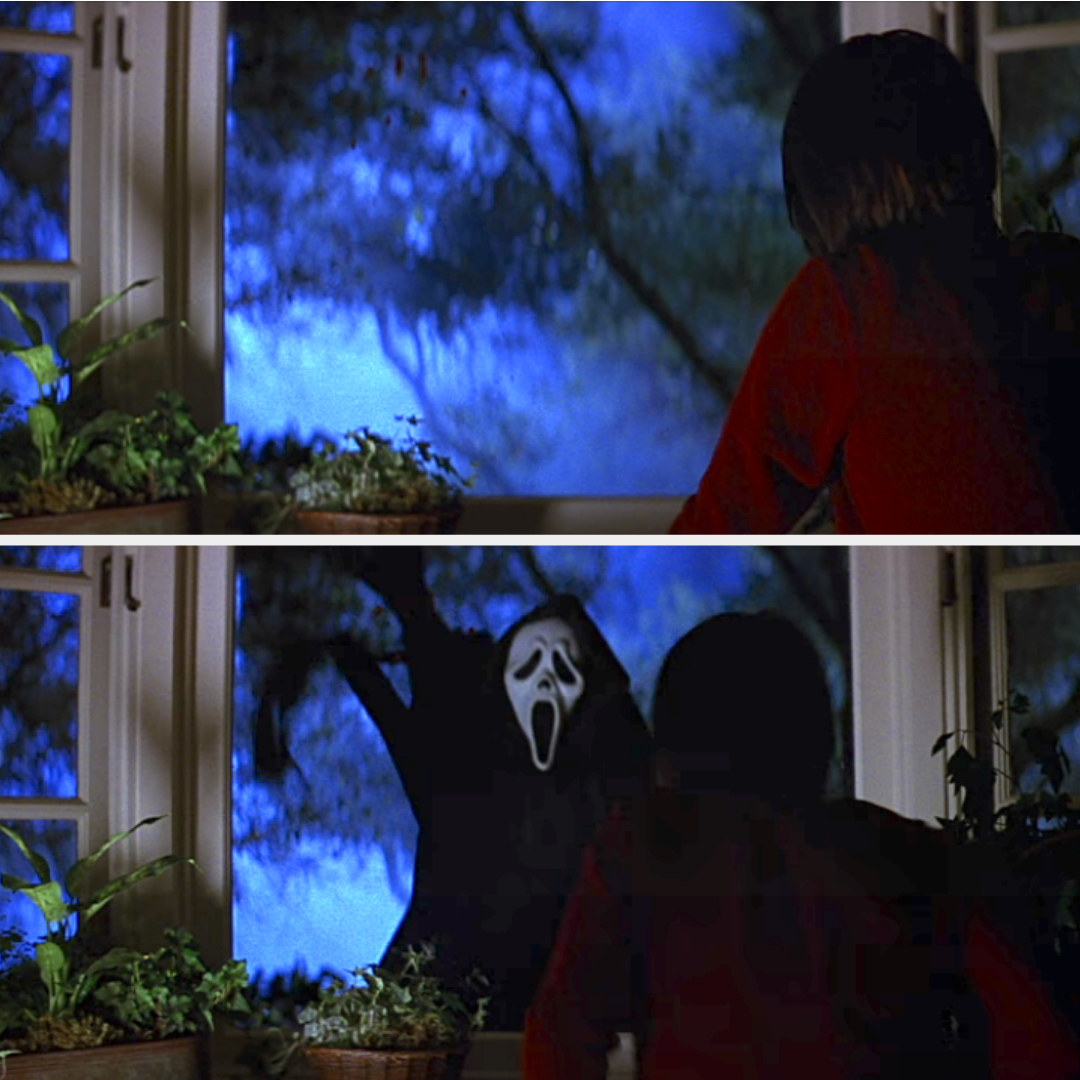 The bay window is still there, and I'm so glad they didn't tear it out.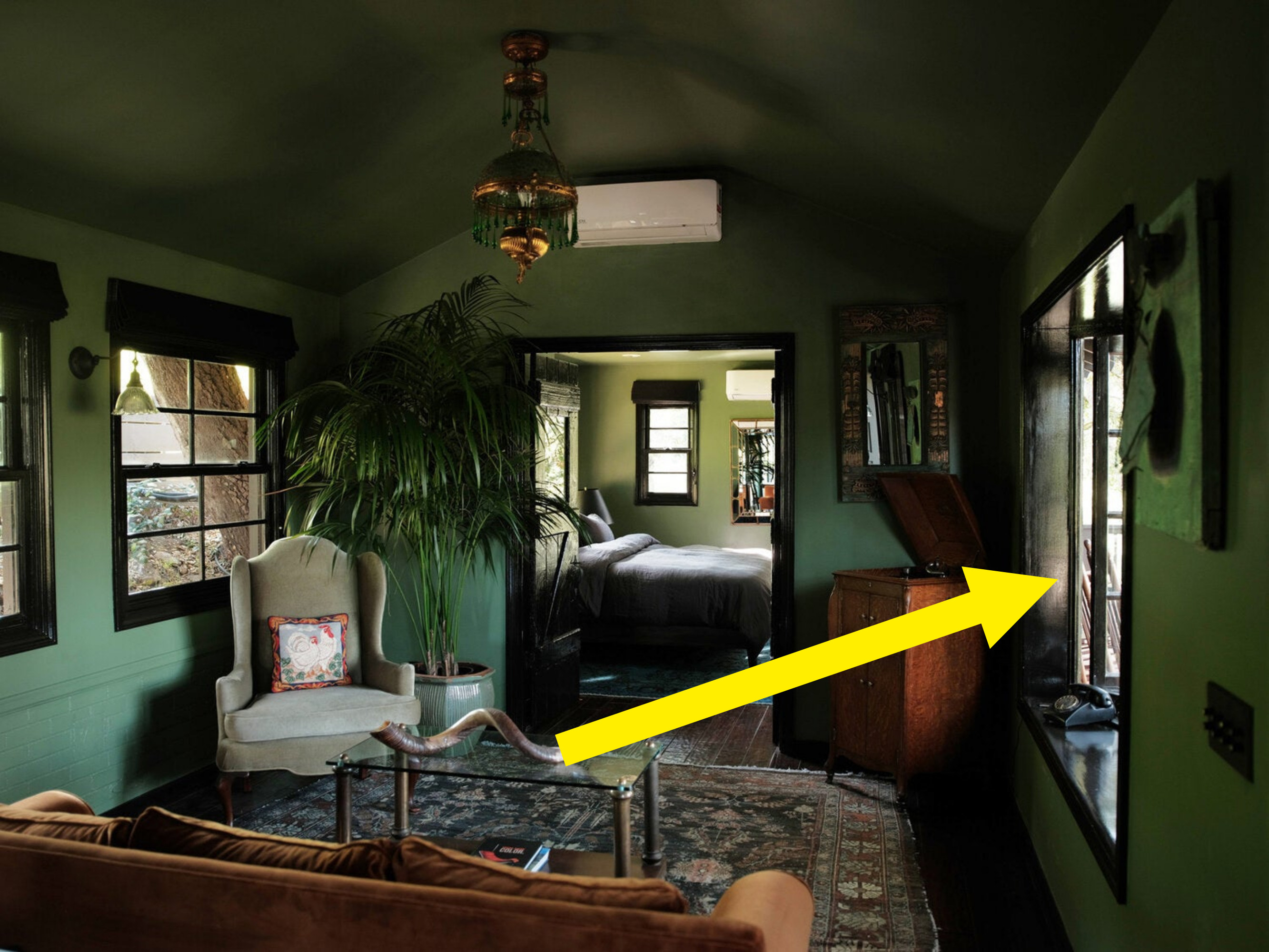 Outside, the gate that Sidney utilized to walk her sweet pup looks pretty much the same nowadays, minus A) the paved driveway and B) lots of deer.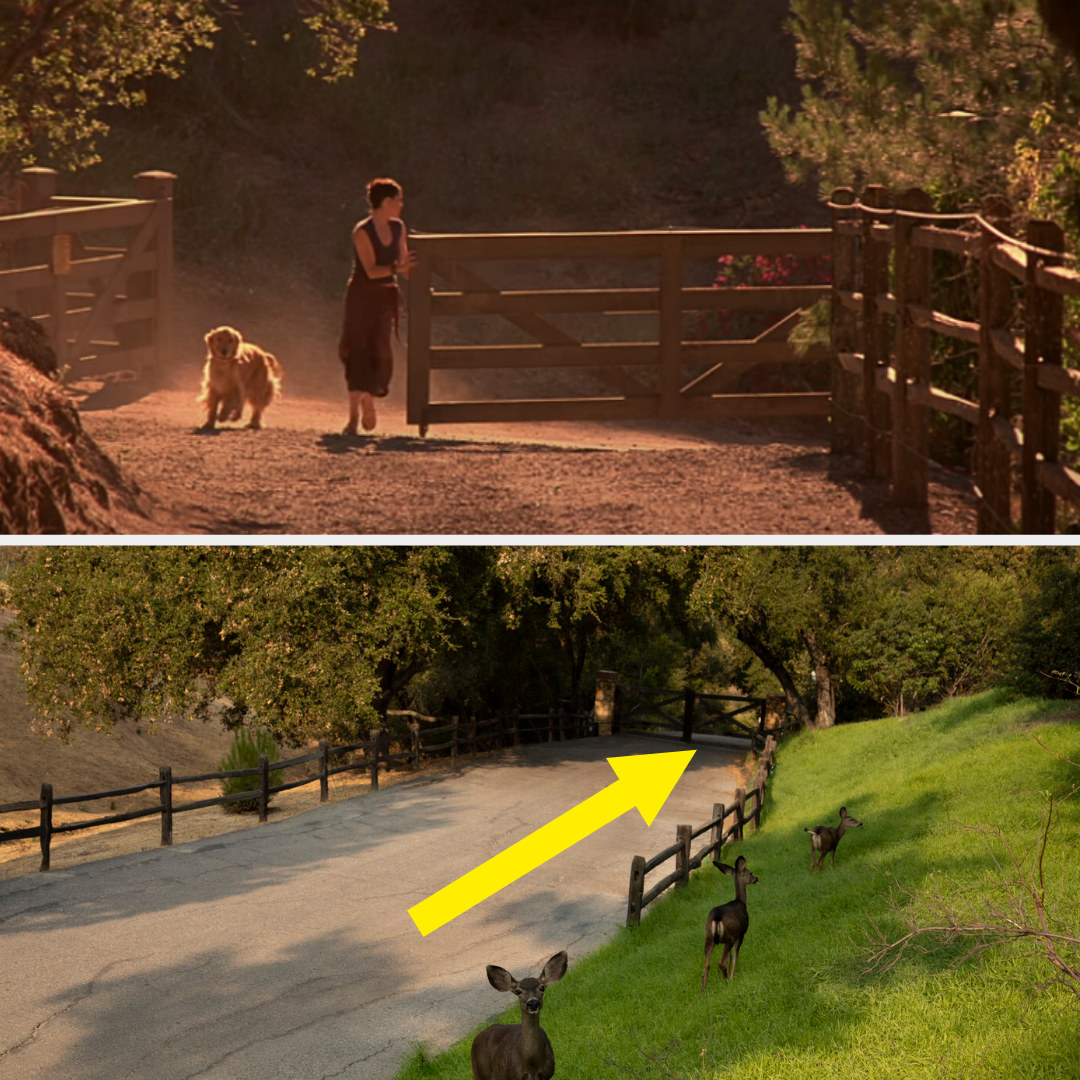 The biggest update since the Scream days, however, is probably the exterior of the house itself. They built a retaining wall, landscaped the hell out of it, and most obviously, they traded the brown-with-green-trim paint job for the very trendy all-black look.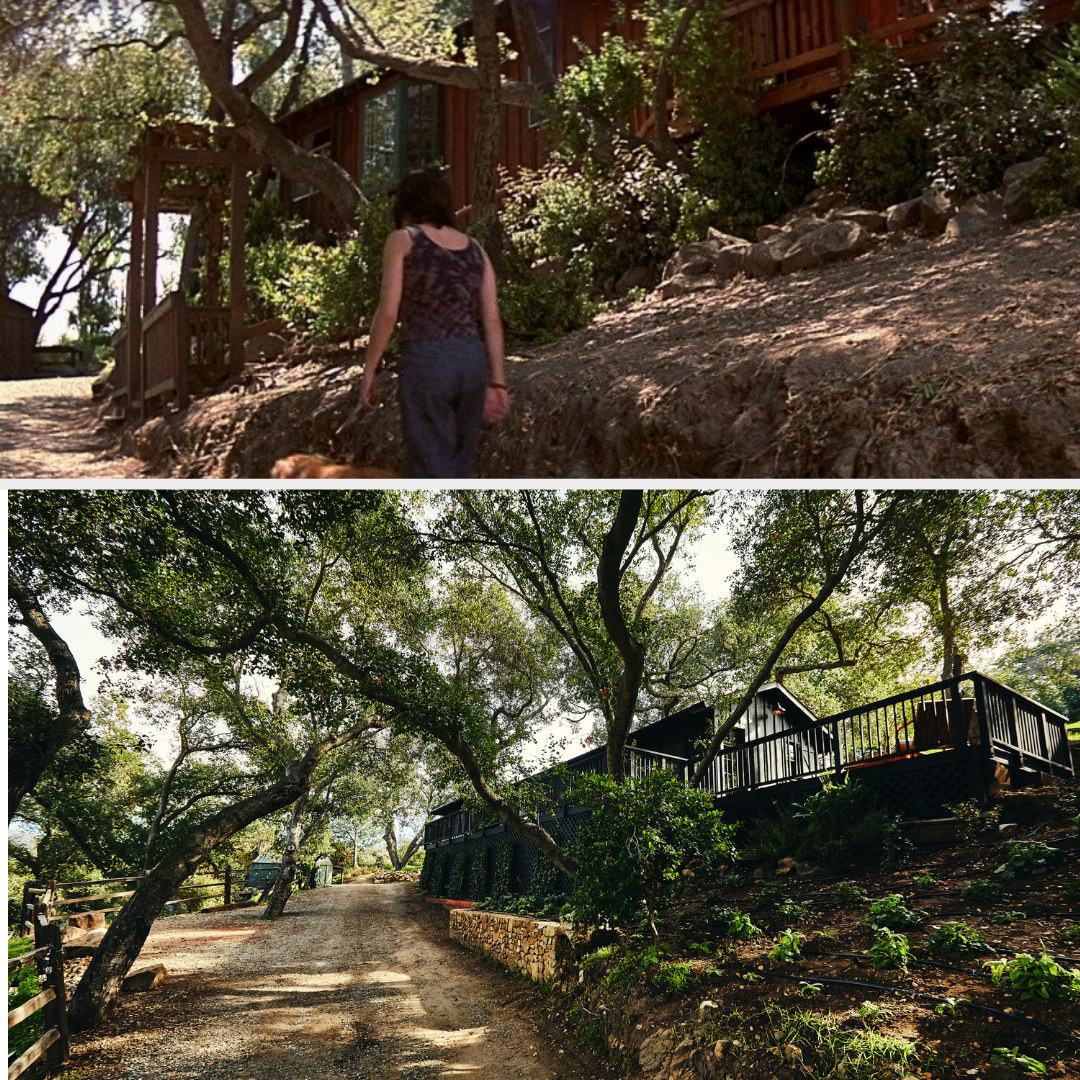 The porch also appears to be a brand-new addition. It spans the entire length of the cabin...and was even built around a tree! (And there's that bay window again.)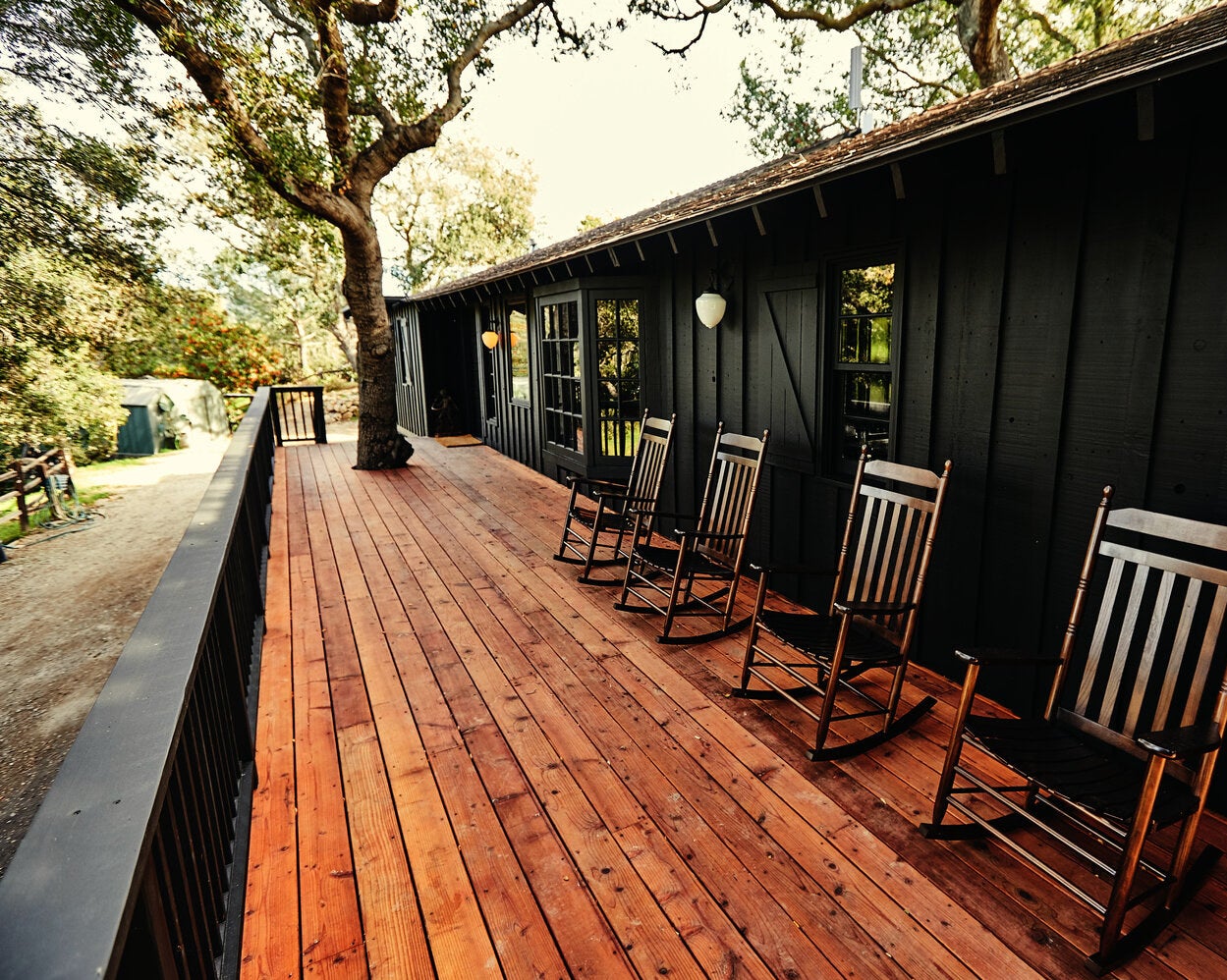 And that gorgeous establishing shot of the mountains that I brought up earlier?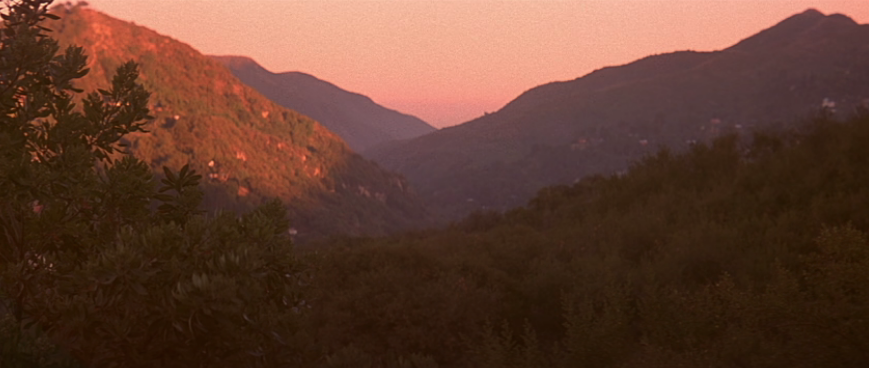 I'm 99% sure this is the exact same view. Add in the cedar soaking tub, and I'm literally drooling.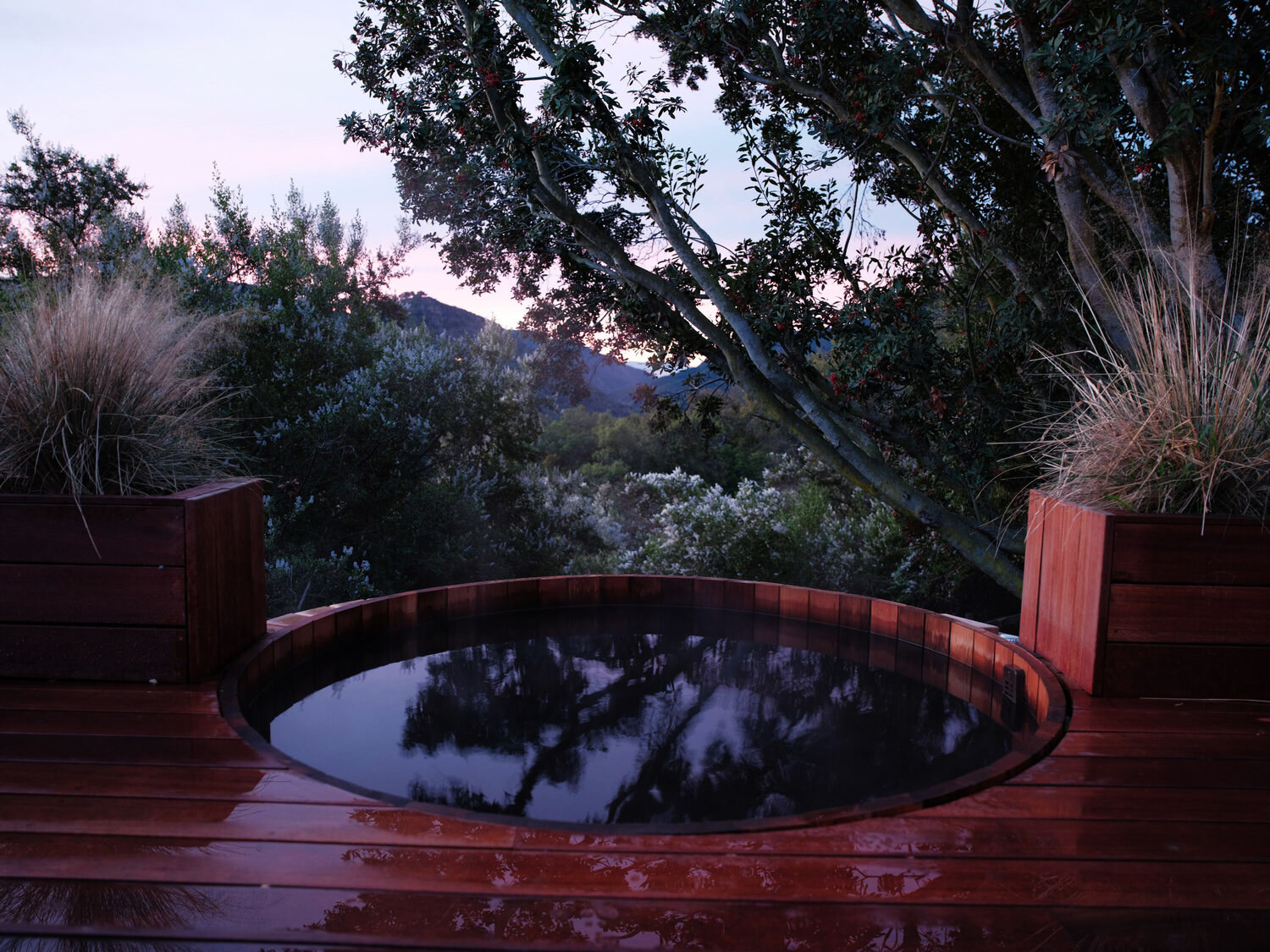 Bury me here.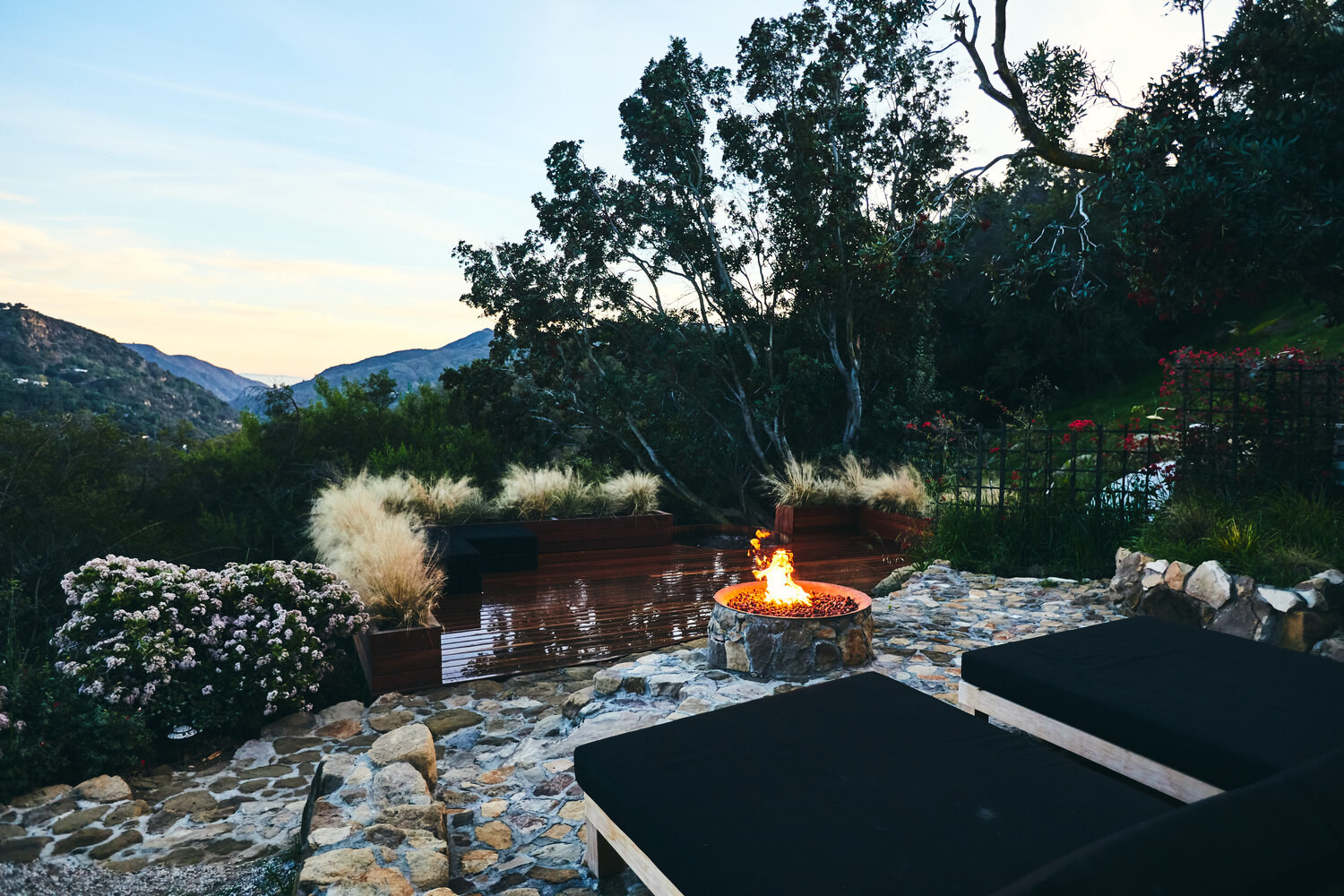 Or, more realistically, here.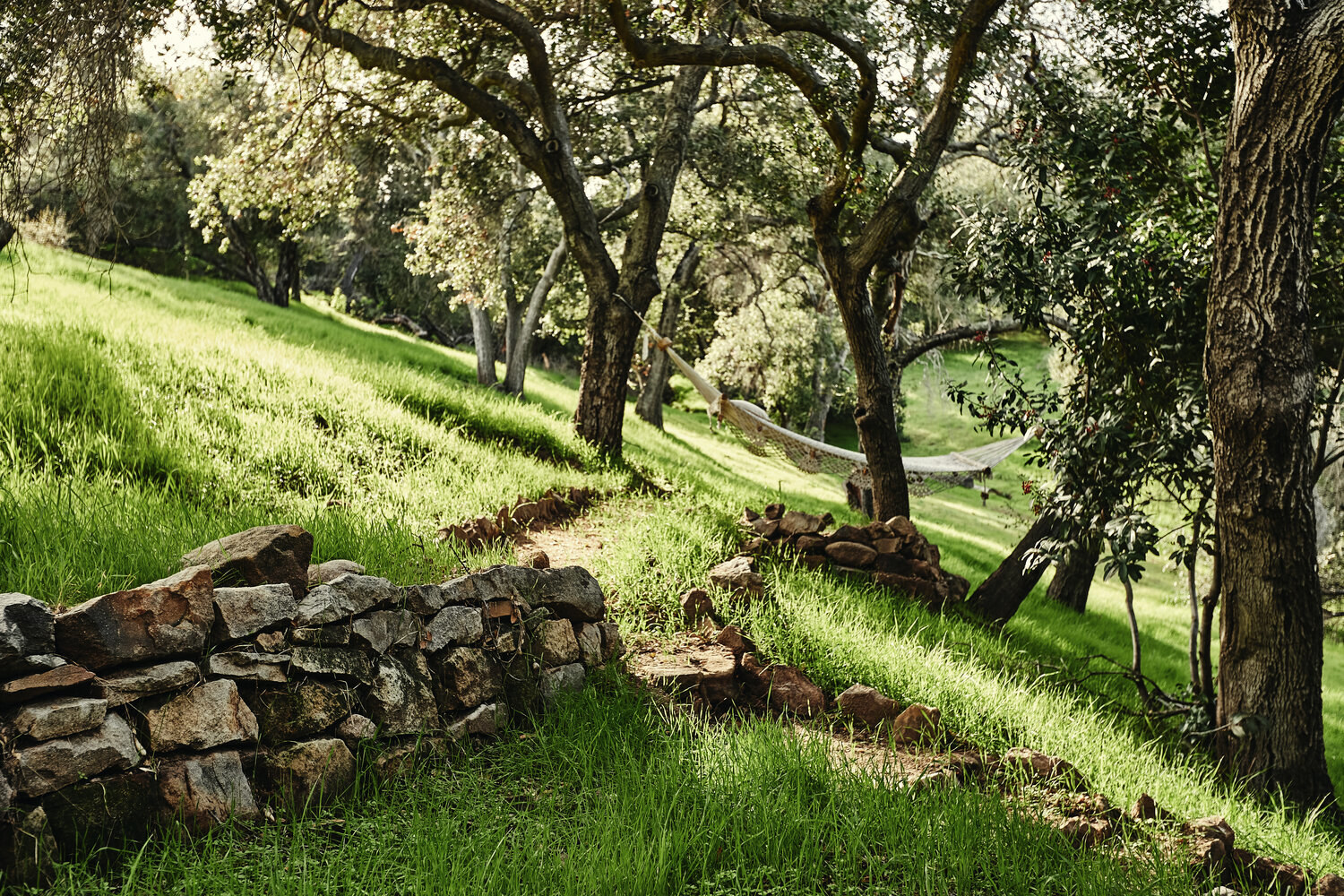 Anyway, the Scream 3 cabin, aka The Gate House, is currently available to rent on Airbnb. If you've got some money to blow and would love nothing more than to live out your horror film fantasies IRL, the cabin sleeps four guests across two bedrooms, and rates start at around $600 a night.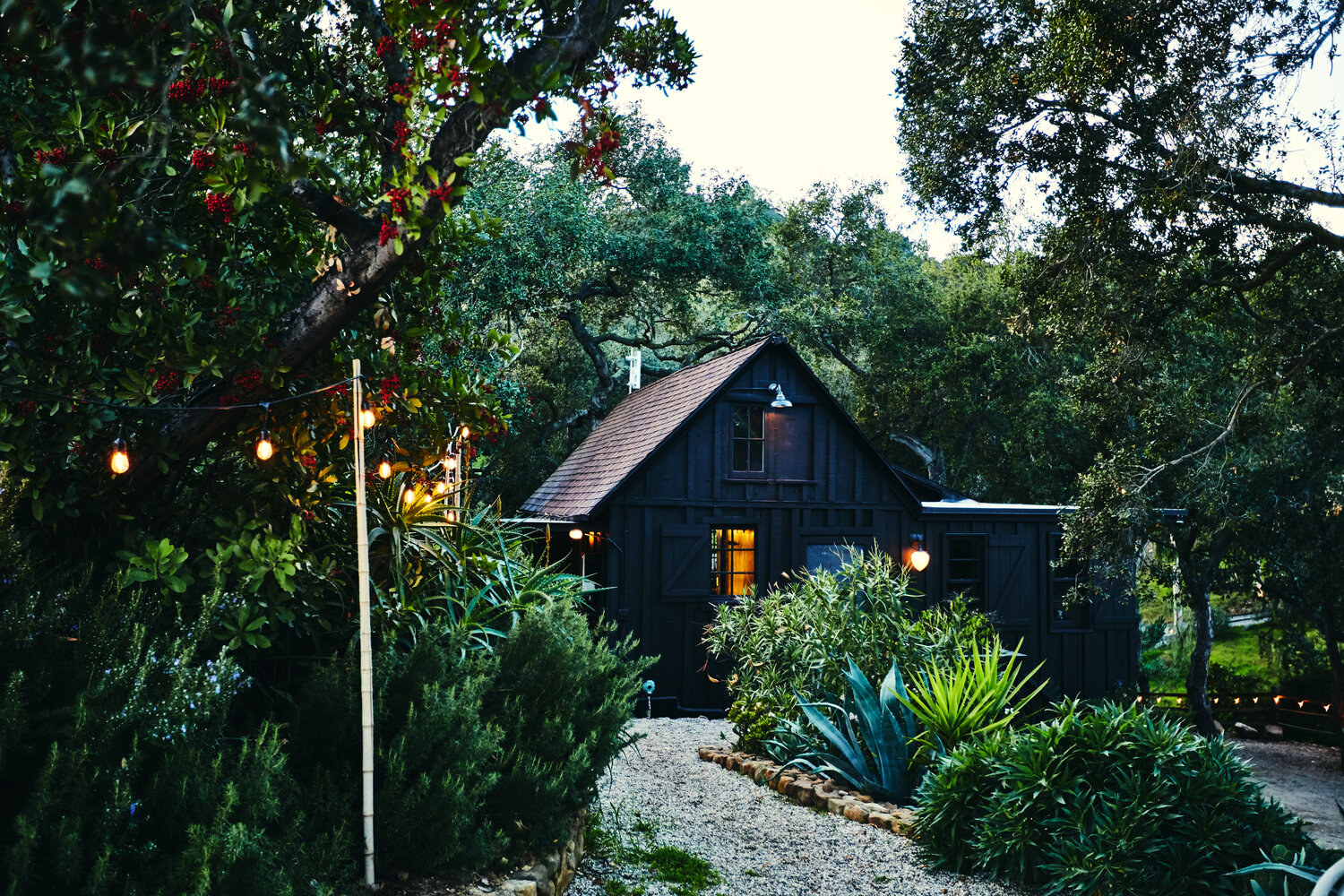 Watch out for Ghostface, though.