With mortgage rates skyrocketing before our very eyes and inventory disappearing in a matter of days, it's getting harder and harder for homebuyers to just get a darn foot in the door. Our current housing market in the US is — how else do I say this — bananas.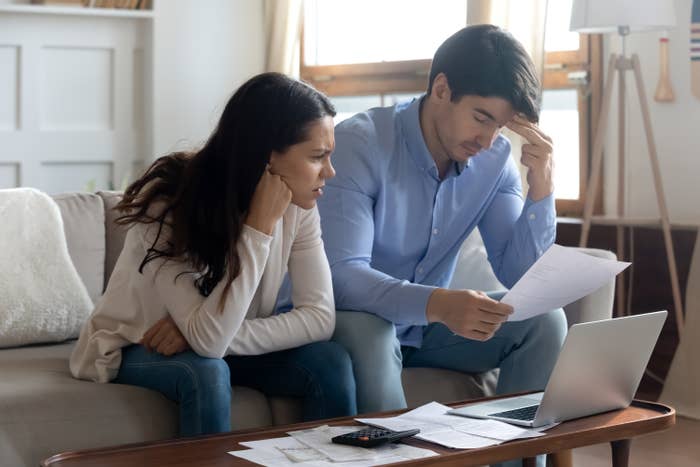 Of course, even for the folks who did somehow manage to snag a home, homeownership isn't all sunshine and rainbows...no matter what most homeowners would like you to believe. To put it simply: It's not for everyone, and even the people who do buy homes are occasionally less-than-thrilled with their decision to do so.
Recently, we asked homeowners of the BuzzFeed Community who regretted purchasing their homes to tell us why, and as it turns out, "regret" can look really different from person to person. These are just some of their responses.
1.
"My in-laws wanted to move, so they offered to 'gift' us the down payment if we bought their house. It was the house my husband grew up in, so he was instantly on board. I knew we were years from being able to buy on our own, so it sounded like a good idea! We trusted all of their home-buying advice, since they were family: We didn't hire a realtor, we used a lender they recommended, and we didn't get a home inspection. In hindsight, these were ALL bad ideas."
"I would have never picked this house if we had actually been ready to buy and shopping around. It's missing so many things that we wanted in our first home, it's far too big for our needs, and I don't like the neighborhood...but my husband doesn't want to move until he retires, so here we stay. They left a bunch of junk, like old tires, used paint, and broken tools. To top it all off, any changes we dare make are met with a nasty attitude from my mother-in-law because she still thinks of it as her house — no matter how many years we've owned it for."

2.
"Back in 2016, I wanted a 'charming, older house' because of everything I'd seen and heard on home improvement shows. I looked for months before I finally found an affordable home in a cute neighborhood that had been 'lovingly updated.' The money-pit I eventually purchased had actually been cheaply (and very poorly) flipped by the realtor, who bought it off a dying old guy whose kids wanted to unload it. I knew I'd made a huge mistake less than a week after moving in when we found out that the central AC was basically just for decoration — none of it had even been installed..."
"That was just the start of it, too. Almost $100K in repairs and three years later, I sold it in much better shape than when I moved in...but there was ZERO return on my investment. So much regret."

—Anonymous
3.
"I live in an area with a very competitive real estate market, so when the opportunity came up to buy my grandparents' house and subsequently avoid all that competition, I was over the moon. I knew they were borderline hoarders and hadn't done a great job with maintenance over the past thirty years, but I figured what I'd save in closing costs (and just being able to buy a home) would be well worth the sheer magnitude of what had to be done to it. Once I'd finally cleared out all of their stuff, I was able to see the damage, and oh my god..."
"I've had to replace the roof, all the insulation, the windows, and every last bit of plumbing and electrical — which is all in addition to having mold AND asbestos removed. This house has taken every spare minute and spare dollar of my life for the past year and a half. While I'm still so happy to have a house, I would've never taken on a project like this if I knew what I was getting into — especially as my first home."

—Anonymous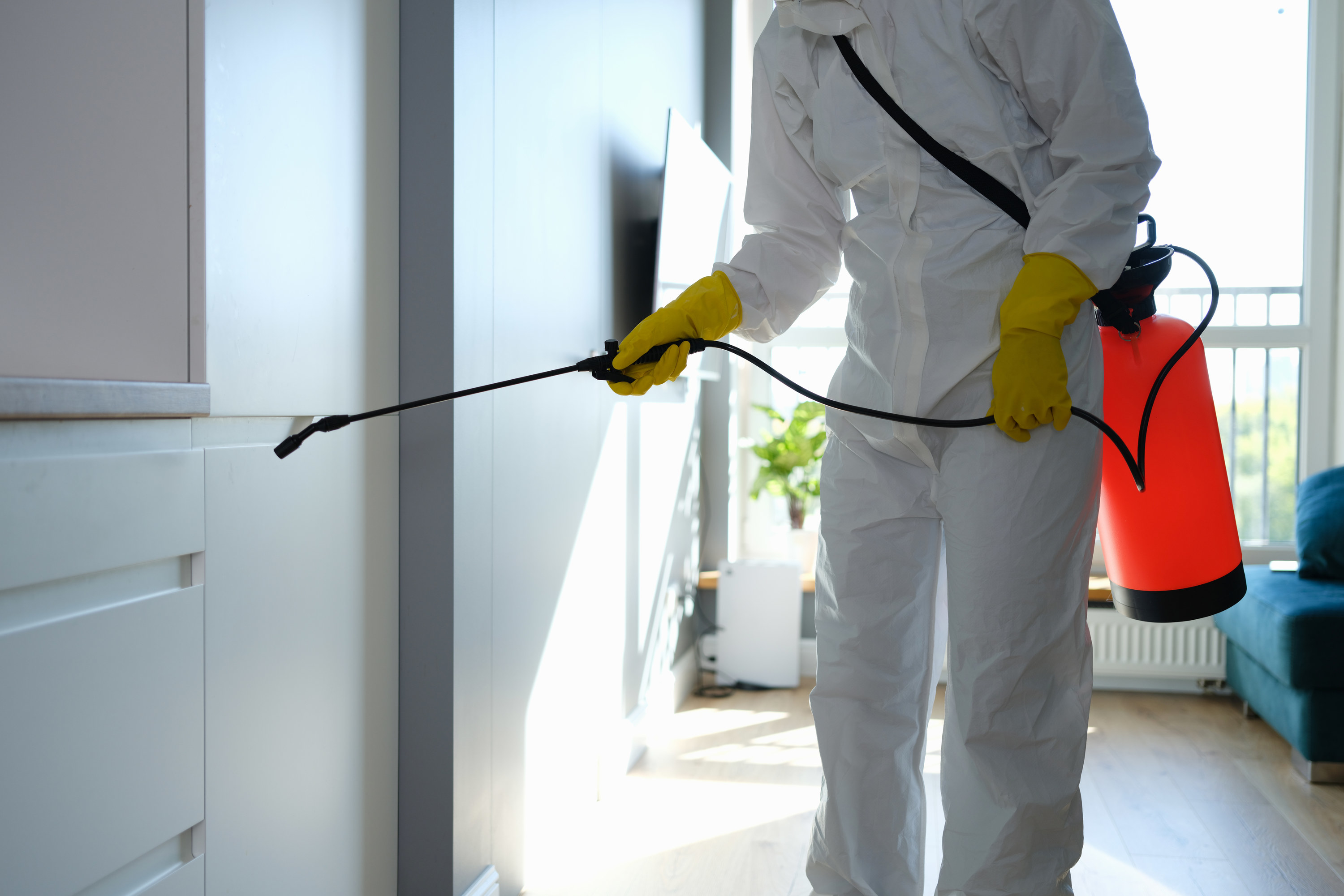 4.
"I was 25 years old and totally bought into the whole 'buy a house after college' BS — this was pre-2010, so things were different. The random realtor I chose was clearly enjoying the housing market bubble and definitely took advantage of my naïveté. I had no idea how the whole home-buying process even worked, so I relied on this stranger to help me and, unfortunately, he really didn't. I ended up buying a home that was a 'newly-renovated former rental,' and that should have been my first warning. Everything was for appearances only."
"Dry wall screws held pretty much everything together, the pipe from the toilet was went OUTSIDE the house and froze solid all winter long, and the basement pipes were cracked and rusting. The bathroom window literally didn't close — and yet I ended up paying full market price for it. I was so unprepared for homeownership. When the market crashed, I was over $50K 'upside down' on my mortgage and basically throwing my monthly payments into an abyss. I had to refinance twice — goodbye, credit score — and even with lower payments, I struggled to make ends meet on a teacher's salary. I stayed there for over ten years, and then the pandemic hit. By some miracle, I ended up selling my house during COVID (at a loss) to someone I never even saw. Unlike the original seller, I disclosed everything in the paperwork and sold it as-is.
Overall, I wish I had rented an apartment or house that entire time and never bought the place. Being a homeowner ruined a lot of my trust in people and took a major toll on my mental health. I would ask a million questions about every little thing in a house before even considering buying again, and ONLY with an agent I trusted and vetted. Be careful out there!"
—Anonymous


5.
"We bought during the small slowdown in the market at the end of 2020, so we got a really good deal...but we ended up in a building where we have four neighbors: two over us and one on either side. Our upstairs neighbors and one side neighbor have made our lives a living hell, and the problem with buying in an apartment building is that you can't possibly know about 'neighbor problems' until it's too late. We haven't slept well in months, and our mental health has truly deteriorated. I have anxiety attacks related to noise now. The building association is basically non-existent and has been no help at all. We've decided that the only solution is to re-sell it — three months after moving in. We list the house in three days."
—Anonymous

6.
"I love our house! We have a fantastic backyard, great location, and the house itself is perfect for us right now. What I wish we'd thought to check was the noise from air traffic, which is truly something that didn't cross my mind until now. Our house is directly in line for the landing corridor for our local airport. We're slowly getting more and more used to the noise for the most part, but it's something we didn't think to check. Had I known this from the beginning, we probably would've never bought this place."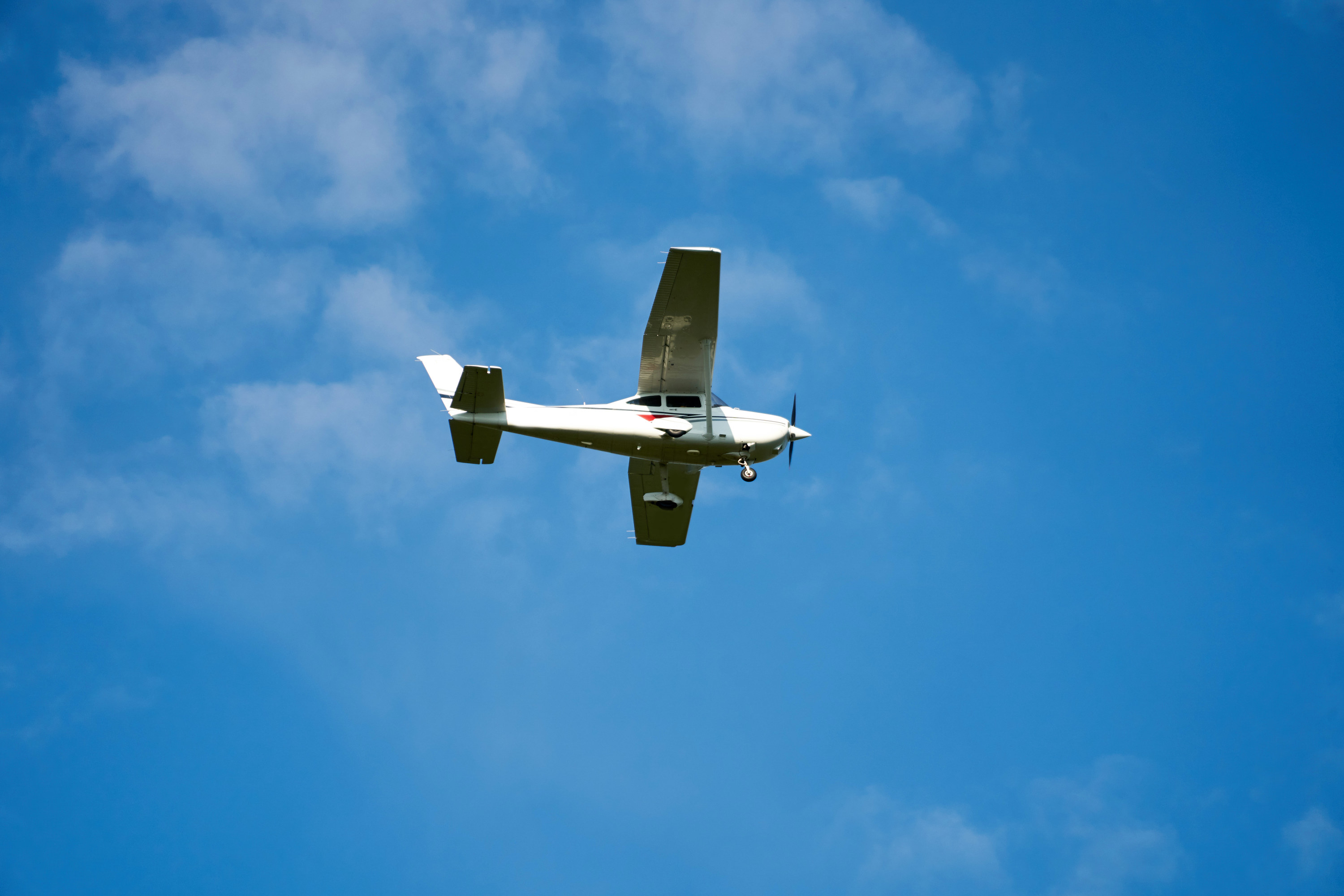 7.
"I bought during a horrible market for buyers. When we were shopping around, we canceled one contract because of horrible foundation issues (always get an inspection contingency!) and sent in at least ten other rejected offers. We finally found a great house at a great price in good shape and with great neighbors...EXCEPT the two I share walls with — it's a historic city row home. One is a 40-year-old frat boy that parties every day and lets his drunk friends and roommates throw beer cans and cigarettes everywhere, and the other is a borderline abusive mother of five who wakes up every morning screaming at her boyfriend and getting violent. I've had insulation professionals come in to try and dampen the noise, but nothing can be done — there are already inches of powerful insulation in the walls."
"I literally love everyone else on my block and in my neighborhood, but these two have made homeownership a complete nightmare. Don't worry: The other neighbors share these sentiments, too."
—Anonymous

8.
"I love the house I bought, but I really hate the neighborhood. I also hate my husband. So, I'm stuck with a person I hate in a place that I hate, with debilitating anxiety that prevents me from doing anything about any of it. Between that AND the pandemic, my anxiety has worsened to the point that I can't get anything but basic life tasks completed. If you are married to someone you are not 100% in love with or happy with, don't buy a house with them. And DEFINITELY research the neighborhood where you plan to move! Your mental health matters, and buying a house is as big a commitment as it is a potential source of stress and anxiety."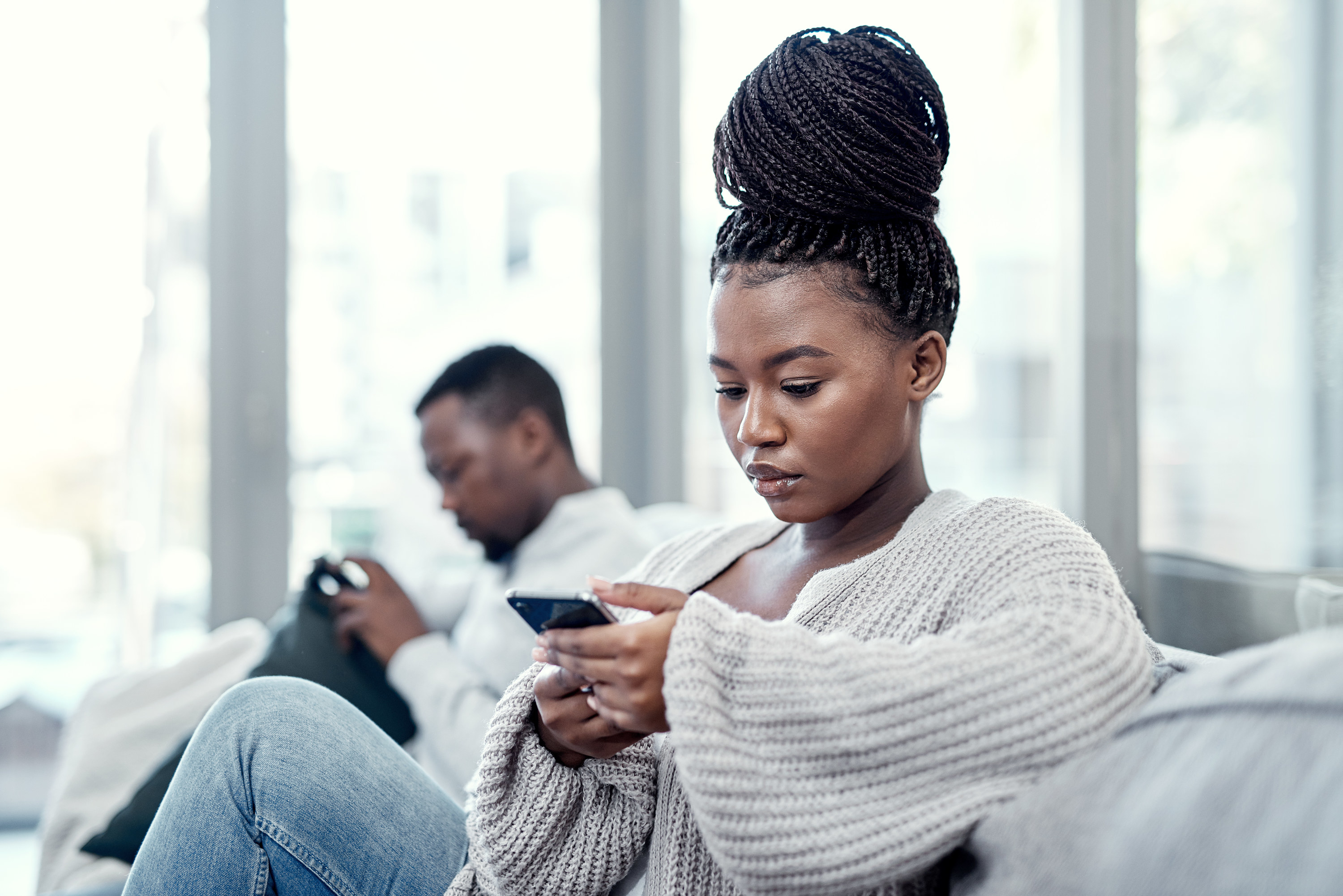 9.
"I sold my previous home in October 2021 and was fairly desperate to find a new one. Options were slim since the market was absolutely crazy — new listings were selling in a matter of days. When I finally found a home, I trusted my realtors and I was pretty much talked out of making a contingent offer so my offer would be more competitive. Well, what a mistake on my behalf. My inspector called out practically nothing and just said that the house 'looked good.' Had any of the issues been disclosed, I would have declined the sale. The house is literally sinking — the sellers just caulked heavily around any of the cracks and connections to make it look better. Due to my age and health, I can't even go under the house to further investigate, so I had to call the same inspector to come back and actually write everything up for me."
"Now that I'm the official owner of the house, no one is able to help me, and I can't legally take any action against the previous owners for failing to disclose some of the house's major problems. I don't even know where to begin!"

—Anonymous
10.
"Make sure you check the inspection paperwork! When I had my inspection done, the inspector met with me to go over his concerns. He showed me pictures on his phone while explaining what he'd seen — there was some debris on the roof but he said it was 'strong enough to park a car on.' I paid him the money and he said he'd email me the more detailed inspection later that day. Fast forward a few months, my roof has three leaks and my warranty won't cover it because the whole roof has to be redone. I called the home inspector and he said it was in the report when he showed me — but he never sent me the report. He just showed me pictures on his phone and told me I could park on it. I've learned my lesson and have come to accept that I'll be forking over $25K for a new roof any day now."
—Anonymous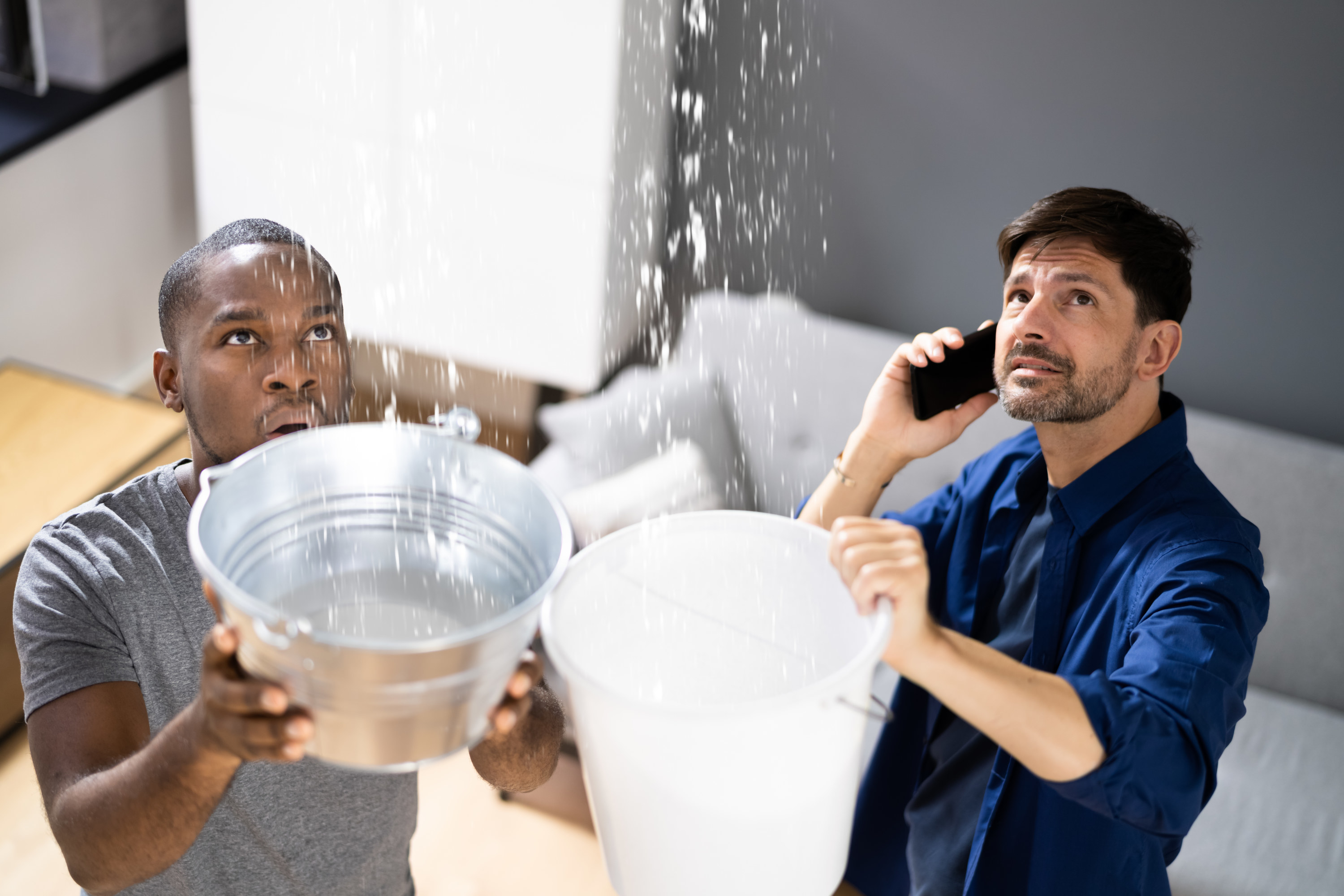 11.
"People talk about owning a home like it's so much better than renting, and while in some ways it definitely is, it's a lot more responsibility, too. In my scenario, I think we would've been happier if we continued to rent a while longer. My hot water heater went out — literally yesterday — and I shelled out $1600 today. You can't just call the landlord. In terms of the money you'll put into your home, it's also not necessarily that great of an investment. Depending on your exact situation, if you add up closing costs and maintenance and compare it to market trends, you can't really guarantee that you'll eventually make money on the purchase."
—Anonymous

12.
"We purchased our home very recently and rushed to make sure our offer was accepted. We later found out that not only did the home inspection fail to catch certain issues, but the entire house was shoddily put together and had a rodent infestation that was not readily visible when we first walked through. We were forced to spend significantly more money immediately after moving in, just to make the house functional and livable. We'll probably end up having to tear down and rebuild the house completely. Luckily, we love the location and lot (which you cannot change after buying a place), so at least that's one small win..."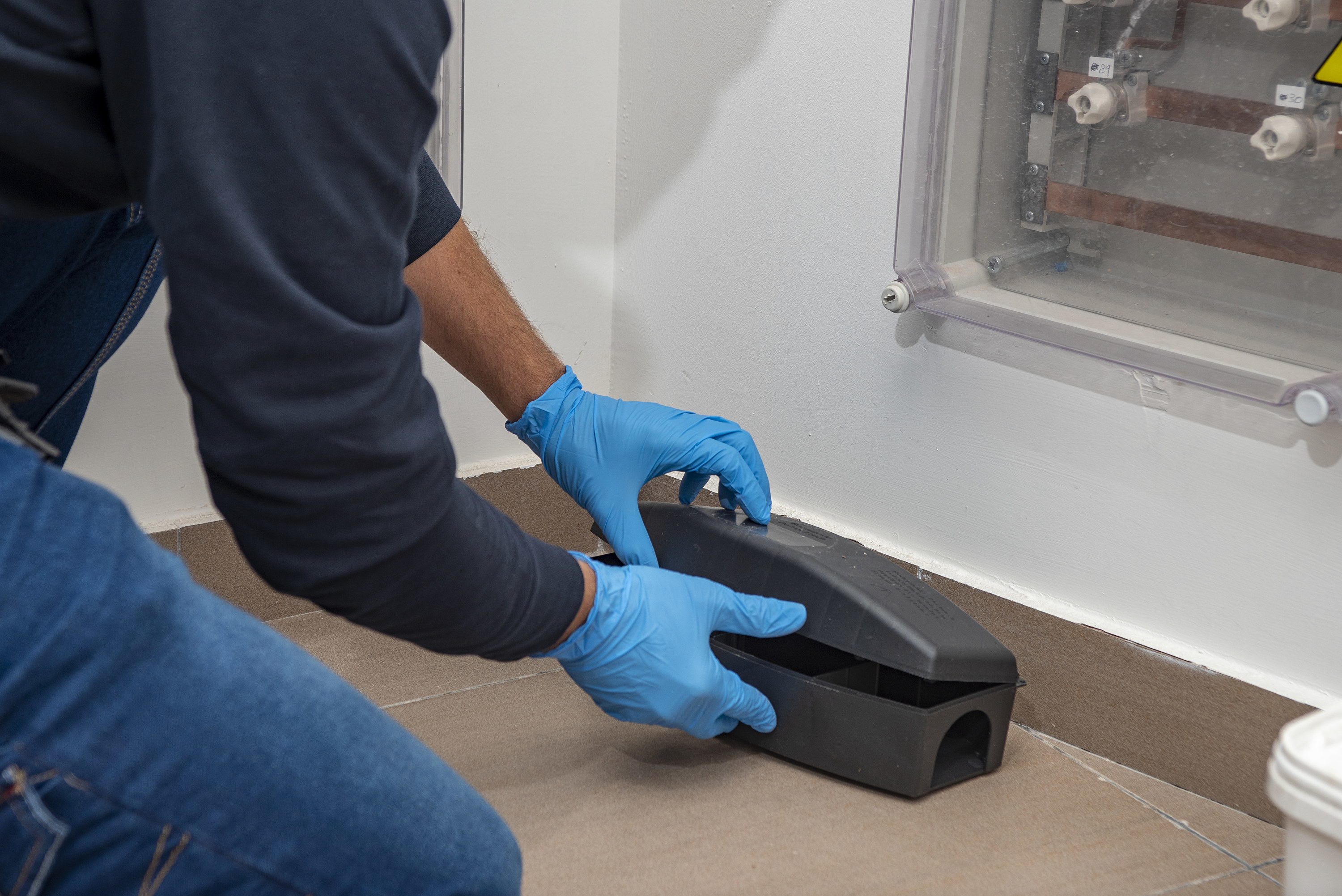 13.
"I don't know if I exactly regret buying my home... Overall, I still feel really grateful to have been able to purchase in the first place, but I do have complicated feelings. We left the city and moved to the suburbs, and while I'm happy about living in a better school district (especially since I got pregnant barely a month after we closed), I miss living in the city in so many ways: the people, the culture, the food, and all the things to do. I even miss the noise sometimes. We joke about having genius babies who get scholarships to private school, but unless that actually happens, we're stuck in the suburbs."
14.
"We bought our home in April 2020. After six weeks of lockdown and working on top of each other in our one-bedroom apartment, my spouse and I knew pretty quickly that we wanted more space. Knowing that the housing market in our area is ultra-competitive, we embarked on what was essentially a real-life episode of House Hunters. We saw four homes in one day and put an offer in on the final house we saw. We got the house (yay!) but now that the world is slowly turning back to normal, we're realizing some MAJOR flaws..."
"We thought the house was on a quiet street, but that's because we saw the house in April 2020!! Now, two years later, we've literally seen cars drag-racing down our street, and it seems like people are using our street to get from one cross-street to the other as fast as they possibly can. We also live near a small airport which wasn't being actively used when we visited. These days, we hear super loud planes flying directly overhead all day long. We still love our home, but I think we're slowly realizing that this will not be our forever home."
—Anonymous

15.
"I wanted (and got!) a cute little mid-century modern home and was very proud of it…until I realized the previous owners inflicted years of incompetent DIY on it behind the scenes..."
"In less than five years, every major system has prematurely failed and required replacing, costing me tens of thousands of dollars I hadn't planned on spending until much later. Regardless of what home renovation shows would make you believe, sometimes historic houses aren't as charming as they seem. Some days I wish I settled for a newer build home instead."

16.
"We bought our house almost two years ago, and we first viewed it at the end of winter. We absolutely loved it — the neighborhood seemed pretty calm. Big mistake. It's calm in the colder months, but as soon as it gets nice out, you won't experience a quiet moment for months. People set off fireworks all day every day from June to August, and our new neighbors like to fight people in their front yard and constantly get the cops called on them. We love our house, but we can't stay here and live like this. We're hoping to move very soon."
17.
"I love being a homeowner, but I regret not getting a survey just because the state I live in only requires a title search. Little did I know that three years later, I'd be in a legal battle to get a 1/4 acre that already has half of my driveway, well, and shed on it. The legal battle is even preventing me from being able to sell my house and move to a new state with my fiancé. Always get a survey — especially in a buyer-beware state!"
—Anonymous

18.
"We just got the keys to our new home last week. When you visit again after the seller's furniture is out, you'll see things that you didn't before — apparently the guy before us was into some dodgy DIY electrical and wiring work. Honestly, I'm not sure how they passed the electrical safety certificate check in the first place, but I am not looking forward to the work we'll need to put in to fix it (and all the money it will cost us.)"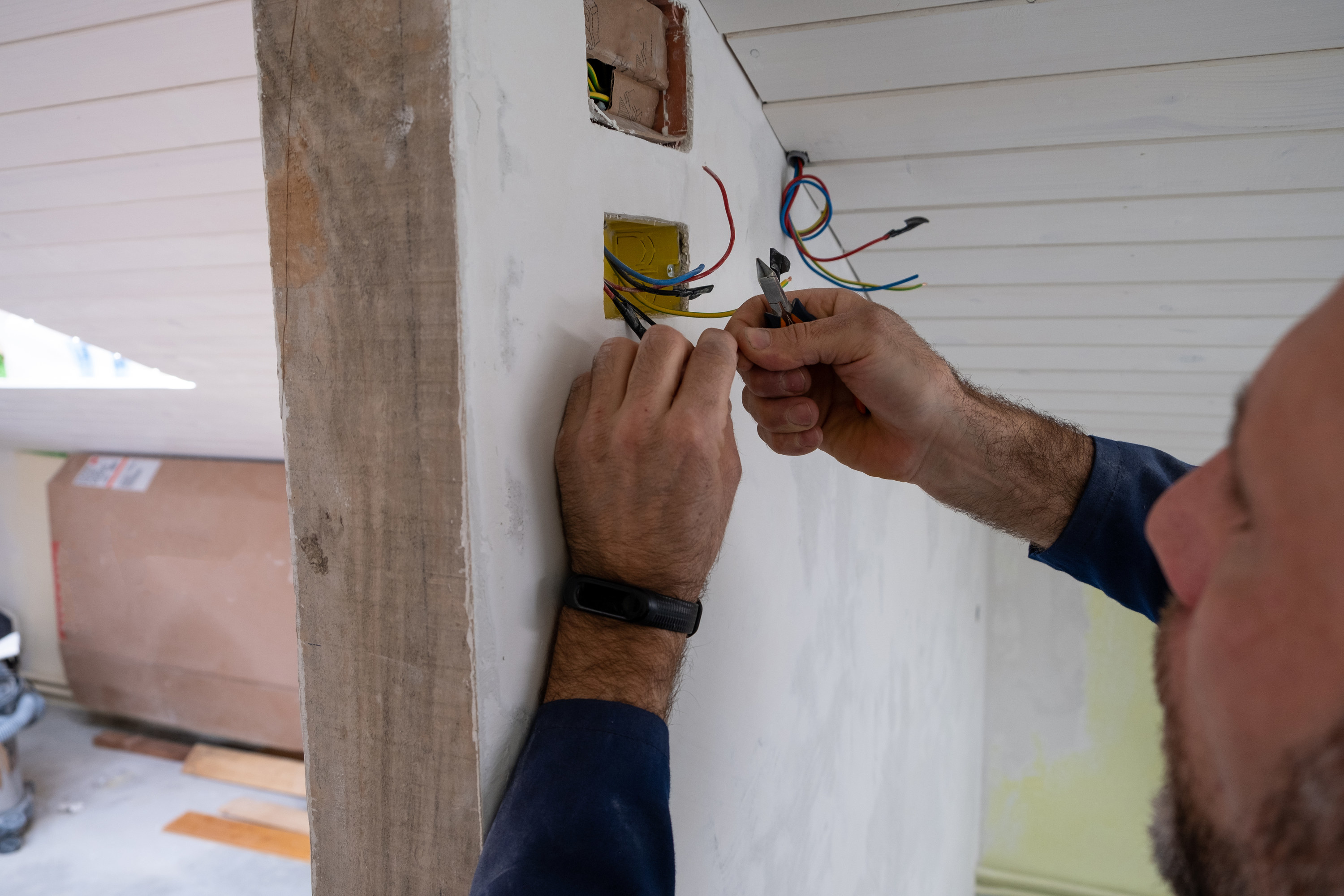 19.
"I rushed into buying a house that needed a major remodel after my dad passed away — I inherited enough to finally be able to afford a small down-payment, and I figured it would be a 'smart' choice to make. I didn't spend nearly enough time really considering where I wanted the house, and ended up buying one where my dad was from...across the country from my boyfriend, friends, and community. Real estate is cheaper out here, but I'm very lonely while I work to get this house remodeled. Plus, I made some naive choices in the process of remodeling it, and now I'm out some money..."
"I truly don't know if I want to live in it, rent it, or just sell it and get rid of it. I'm facing 'penalties' one way or another: If I keep it, I'll be away from the community that I love, and if I sell it, the taxes I'll pay on capital gains from selling early might render the entire remodel pointless."
—Anonymous

20.
"My family found this out the hard way: Be wary of buying a flipped house! My mom bought an older house that had been flipped. At a glance, it was a nice house! But after living there for a while, she discovered the guy who did the flip work did a real half-effort job. In my experience, flippers pay attention to the cosmetic stuff and only spend money on major stuff — like structural problems or heating, electric, or plumbing upgrades — if it's an absolute necessity. In hindsight, there were so many little red flags...I wish I could go back in time and notice them before she purchased the home. She shelled out thousands of dollars for things like a whole new HVAC system and some serious drainage issues. Sure, flipped houses look nice, but is that only on the surface?"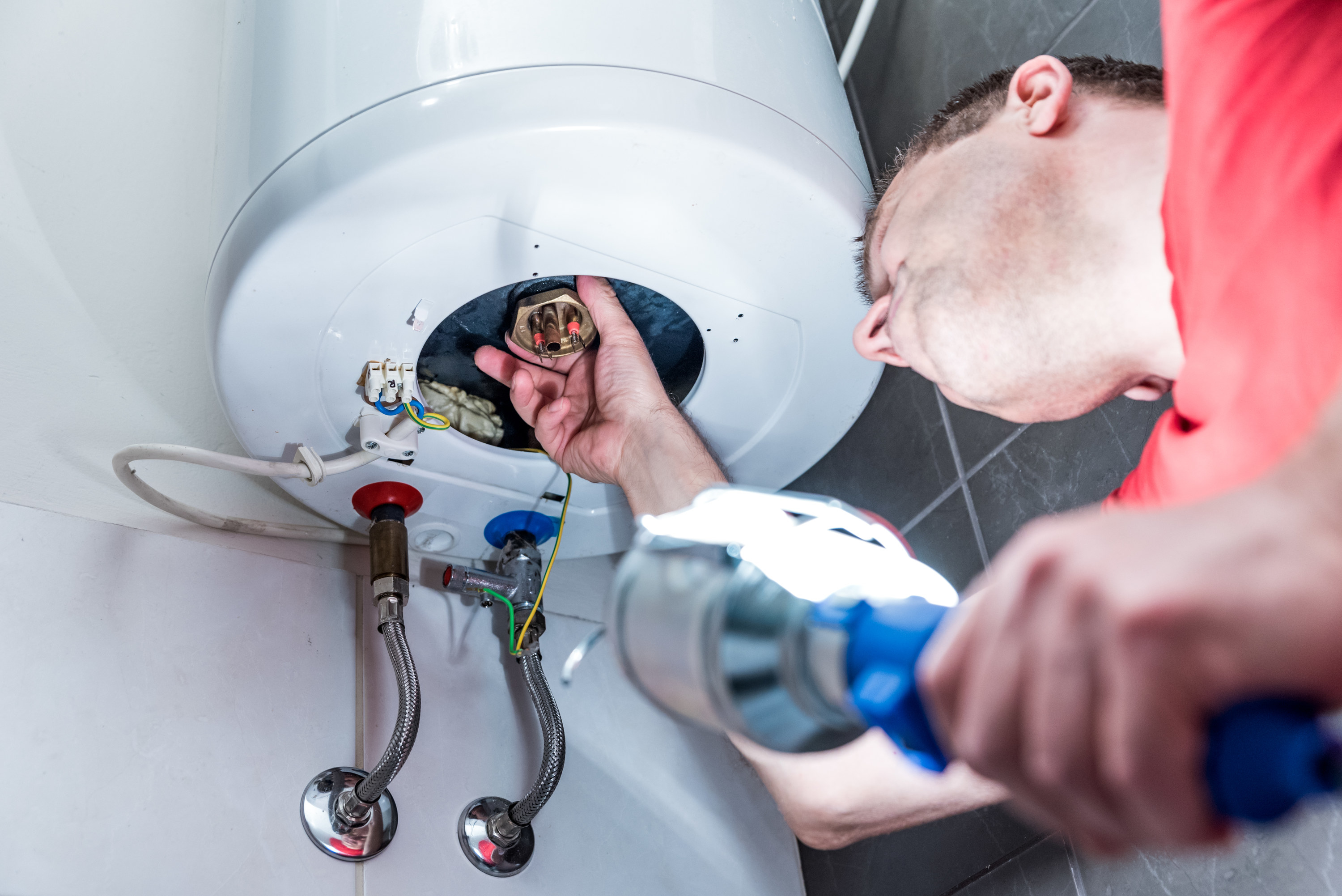 21.
"My fiancé and I got engaged in August 2020 and immediately started looking into buying a house...that's what most people do, right? We reasoned that the mortgage would be the same or even less than any rent we would find near us, so we found a property in our price range and got it. But before we officially closed (and while we were still in contract), my fiancé's job screwed him over by switching him to a department that would eliminate his seniority, lower his pay, and change locations constantly..."
"He had no choice but to stay since I was in school and unable to work enough to supplement our income, and since we were already in contract on the home, backing out of the deal would've been awful for our credit. We tried to make it work, but we were living under severe financial pressure and so much stress. It took a huge toll on our relationship as well. We finally made the painful decision to sell after about a year of toughing it out — we realized that we probably rushed it and we just weren't ready to make that major commitment."

—Anonymous
22.
"So many people are moving from the city to the suburbs now that workers are going fully-remote — and I was one of them. But to be honest, I just regret moving out of the city, period. I emptied my savings to buy a home that ultimately required tens of thousand of dollars in repairs — and that's in addition to regular maintenance, which isn't cheap! If I stayed in the city, I wouldn't have had to do any of that. Here in the suburbs, my neighbors are so nosy and they complain about anything and everything. I miss people minding their own business...and honestly? I'm so bored out here. Compared to what I'm used to, there's nothing to do here, and since I bought this home instead of renting it, making the decision to sell it would be a major commitment that I'm just not ready to take yet."
23.
"I don't 100% regret buying my own apartment, but I wish I had someone with me who knew what to look at/for before actually signing. Obviously all the inspections were OK (as it's a newly-built apartment complex), but it's the little things that I have no control over that have been bothering me: too little natural light, noisy street, and super thin walls. I was a very young adult left to my own means when it came to making this decision, and I just wish I'd had an experienced adult to help me through the process and watch out for all of those little things."
If you bought a home and regretted it in any way, tell us more about it in the comments below.
Note: Submissions have been edited for length and/or clarity.