Recently, this tweet about an apartment building's bright pink coworking stations — made by repurposing actual former jail cells — went viral.
The tweet contains two screenshots of a now-deleted Instagram post from The Police Apartments, a "luxury" apartment building located in downtown Buffalo, New York. As the name suggests, the building was converted into an apartment complex after originally serving as the headquarters for the Buffalo Police Department — and the pink coworking stations are a new amenity for residents.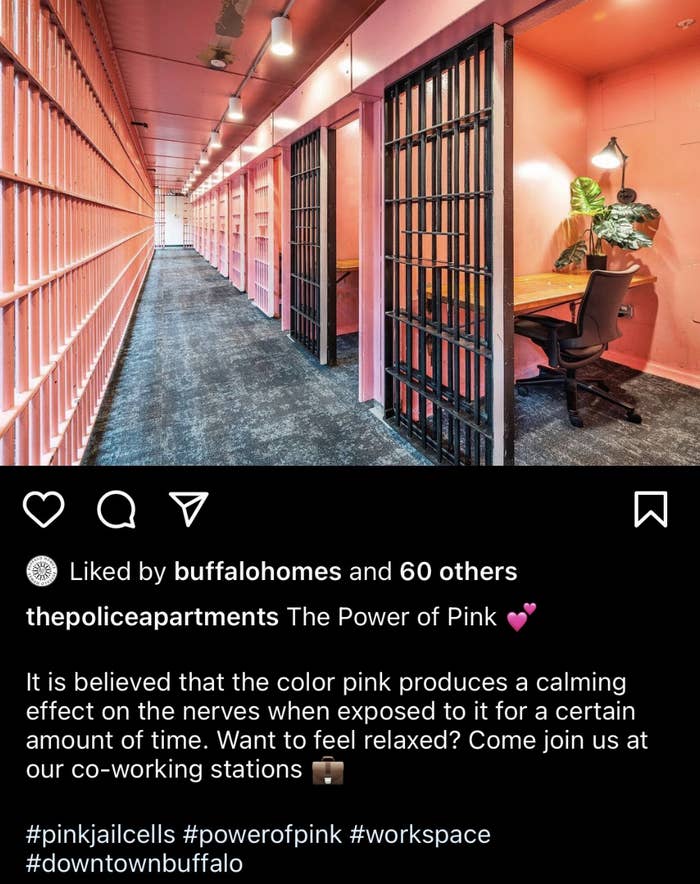 (This is what it looked like pre-renovation, as actual holding cells.)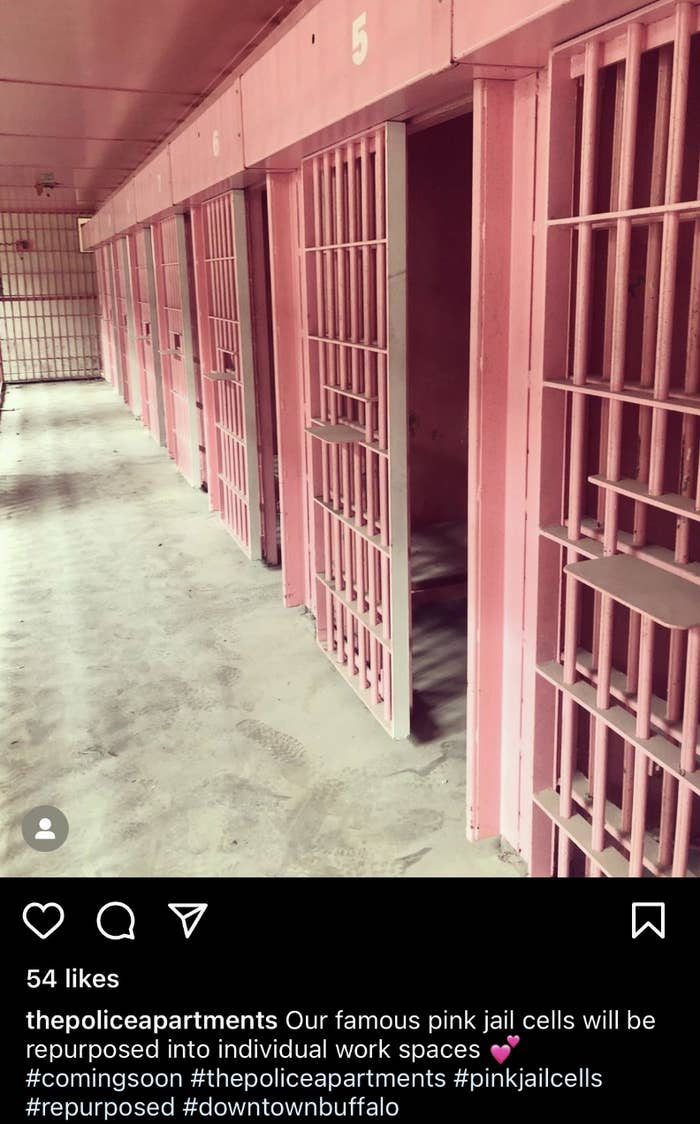 People were quick to point out the "dystopian" vibe of creating coworking stations that a) were formerly used to detain human beings and b) kept the floor-to-ceiling pink paint.
Others had a hard time processing the name of the apartment complex itself.
Several Twitter users suggested that those who opposed the design and concept were just "overthinking" the matter, arguing that "it's not that deep."
But many folks pointed out the fact that the hue of the walls has more complicated implications than merely serving as a divisive, conversation-starting design choice.
The color of the walls, known as Baker-Miller pink, has a decades-long history of being used in prison settings with the intention of reducing aggression in inmates, based on behavioral studies conducted in 1979. Its supposed "calming effect," which is mentioned in the Instagram post's deleted caption, is a hotly debated topic.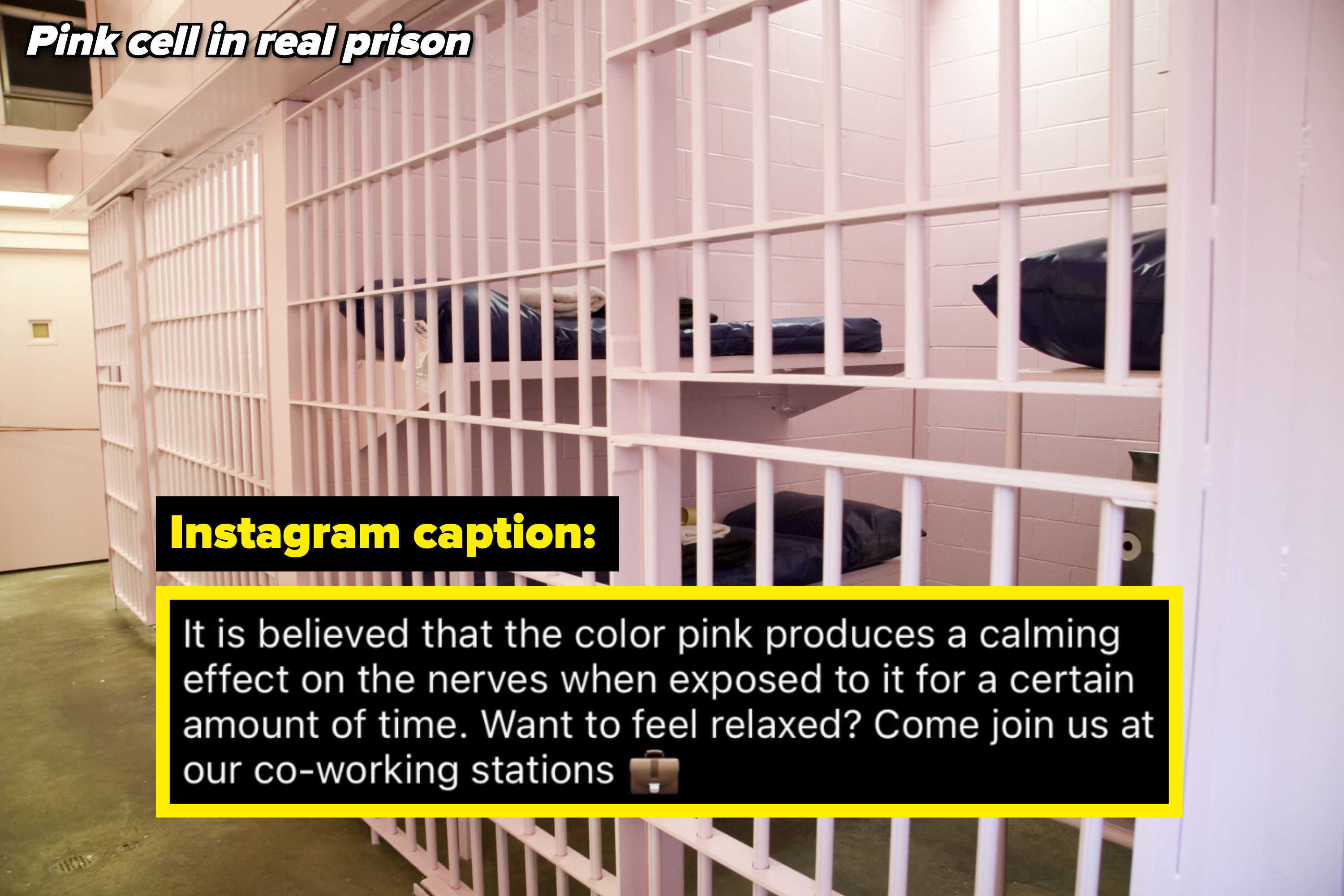 Along similar lines, a Buffalo local by the name of Jennifer recently shared an image of the pink jail cell coworking stations in an Instagram post, juxtaposing it with an article titled "Here's Why You Shouldn't Have Your Wedding on a Plantation." In her caption, she adds that "profiting off of others' suffering is really gross."
Twitter user Kelbin, who composed the original viral tweet (and is based in Buffalo), cleared up some of the apparent misconceptions about the space based on Twitter replies he received. "It isn't some good story about a prison being closed down to create affordable housing," he told BuzzFeed. "They're leasing for about $1,100 a month for a studio."
When asked about the building's holding cell turned workspace amenity, he told BuzzFeed that he felt like the cells should have just been removed when the building was converted and "not made into some cop-themed apartment."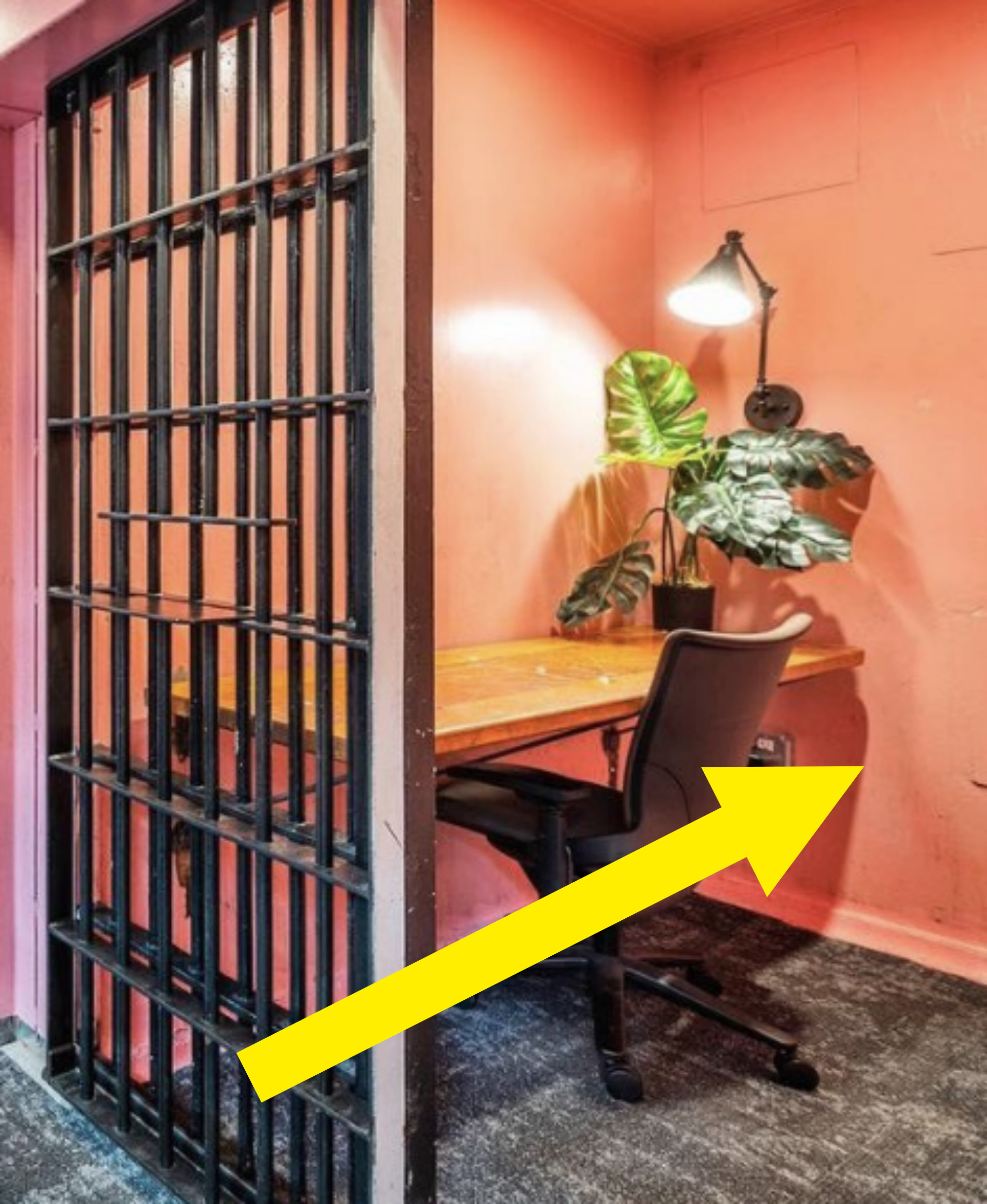 Though the apartment's Instagram post may have been deleted, their official site still loads a preview of the post in its footer. It also displays a different-colored rendering of the coworking space, with the jail cell bars still very much included in the design. However, it's unclear whether it's an outdated rendering or a future design.
What's your stance on these coworking stations? Drop your thoughts in the comments below. 👇