As someone who's always been super curious about home design — and watches way too many HGTV and random Discovery+ home reno shows in his spare time — hearing what real people think of all the design "trends" out there enthralls me to no end. That's why I've been polling you, our loyal BuzzFeed readers, on your home design opinions for over a year now...and your hot takes never cease to fascinate me.
There are plenty of design trends that y'all pretty much unanimously dislike, like floating staircases. And there are lots that people can't get enough of, like gallery walls. But there's also a surprising number of trends that our readers are genuinely split over. Based on the numbers of folks who weighed in on the following trends (occasionally 100,000 or more!), these 16 are the most divisive ones out there. What do you think?
Note: Before you ask me why the screenshotted percentages below don't add up to 100%, that's because there's always a third option on these polls of "I don't have strong feelings," which felt kind of unnecessary for this post. Carry on!

1.
Our first divisive trend actually starts on the exterior — the "modern farmhouse" look. This one's basically an even split...like, only 6,000 votes separate them.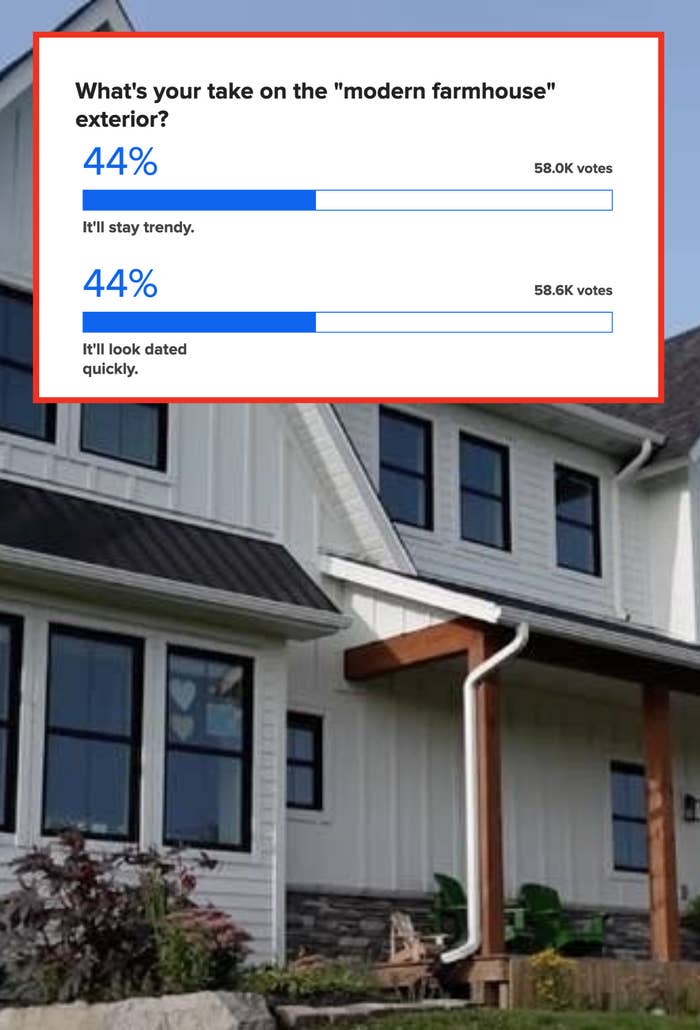 2.
Another trend people are split over? Having lots of houseplants, I guess.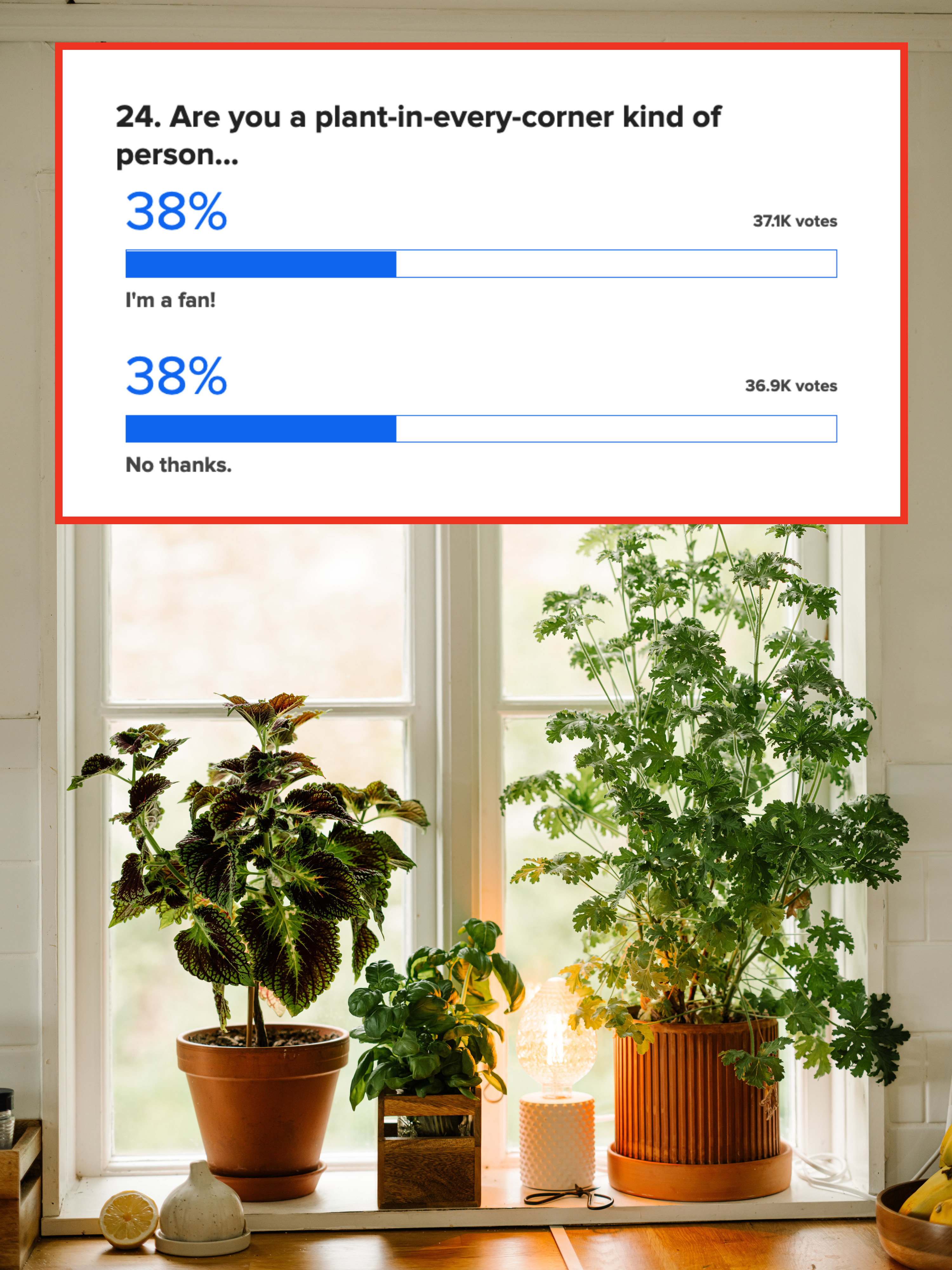 3.
There's only a difference of 3,000 people between those who love subway tile backsplashes and those who don't...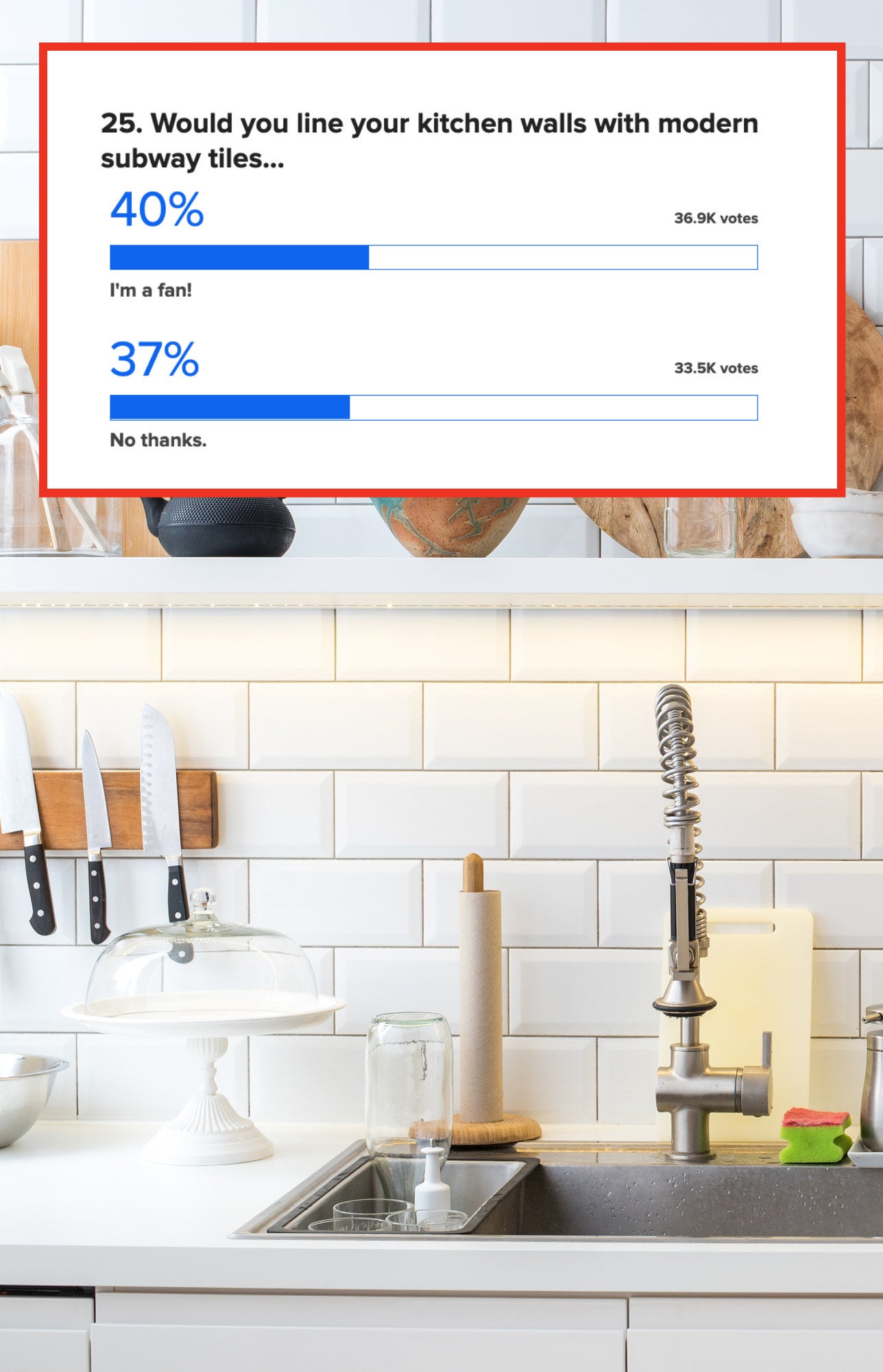 4.
...and it may not be a perfectly even split, but I'm kind of shocked that people don't totally align on open floor plans?!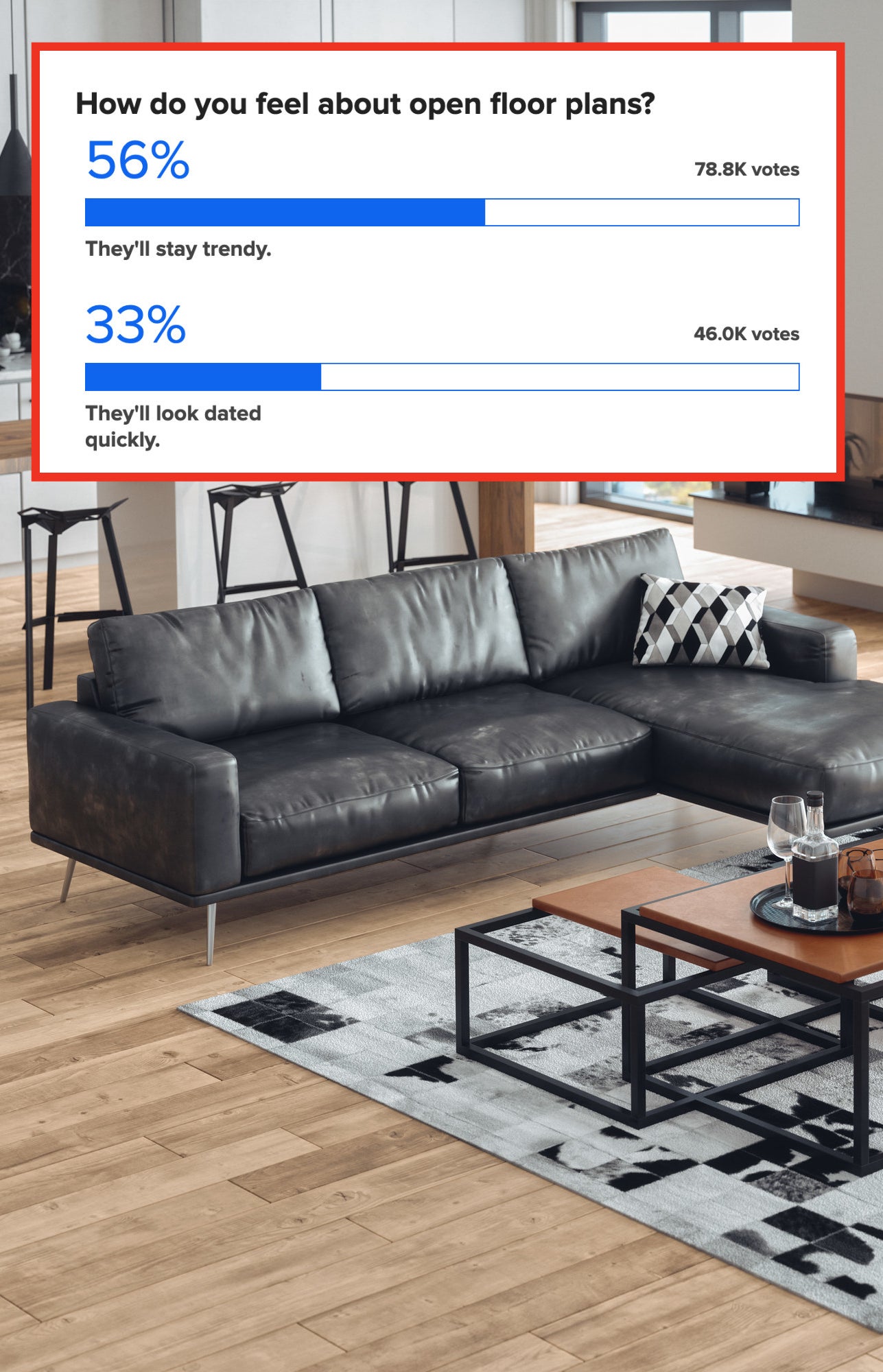 5.
You either love or hate the mid-century modern chandelier. There is no in-between.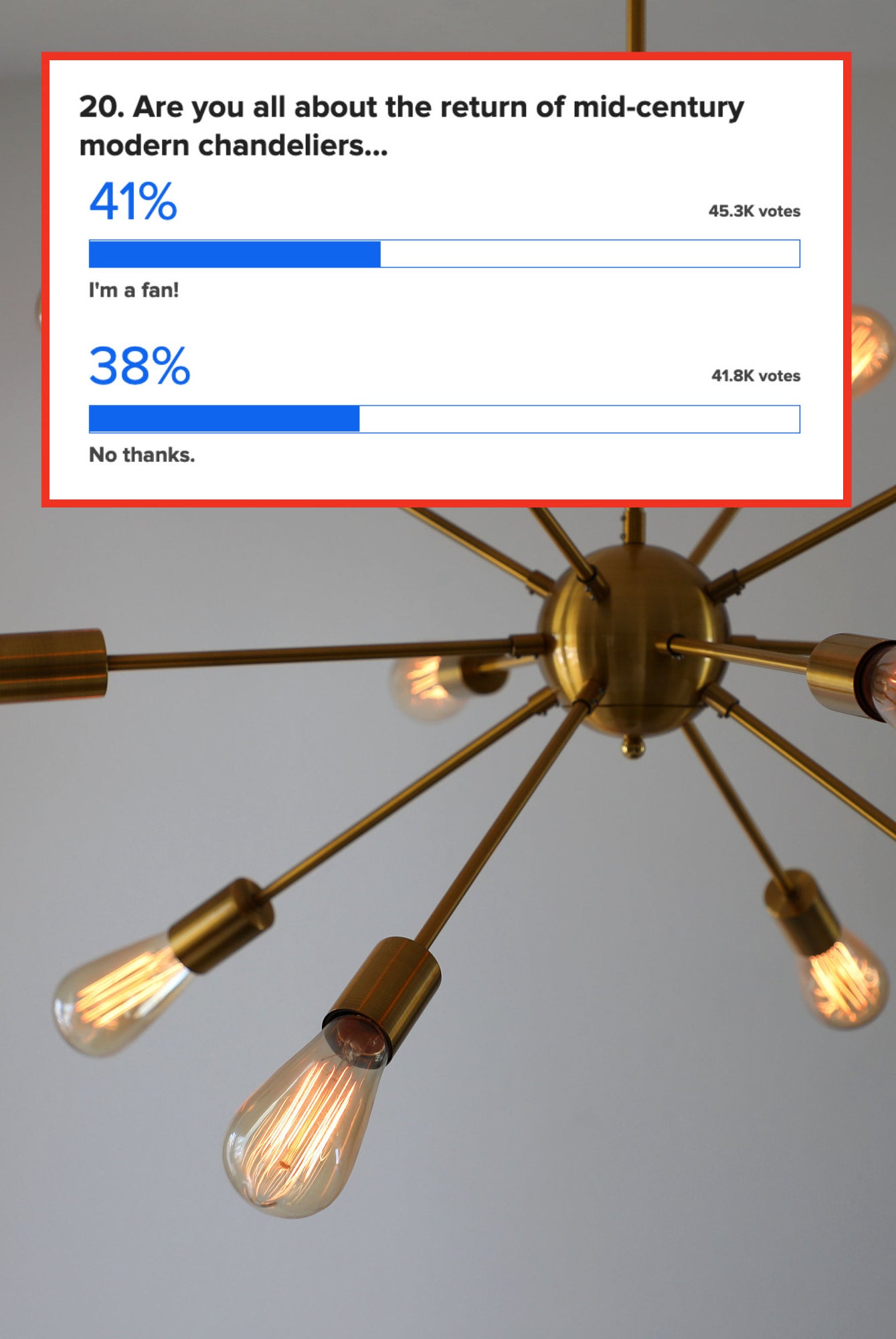 6.
My tufted headboard is crying in the corner right now.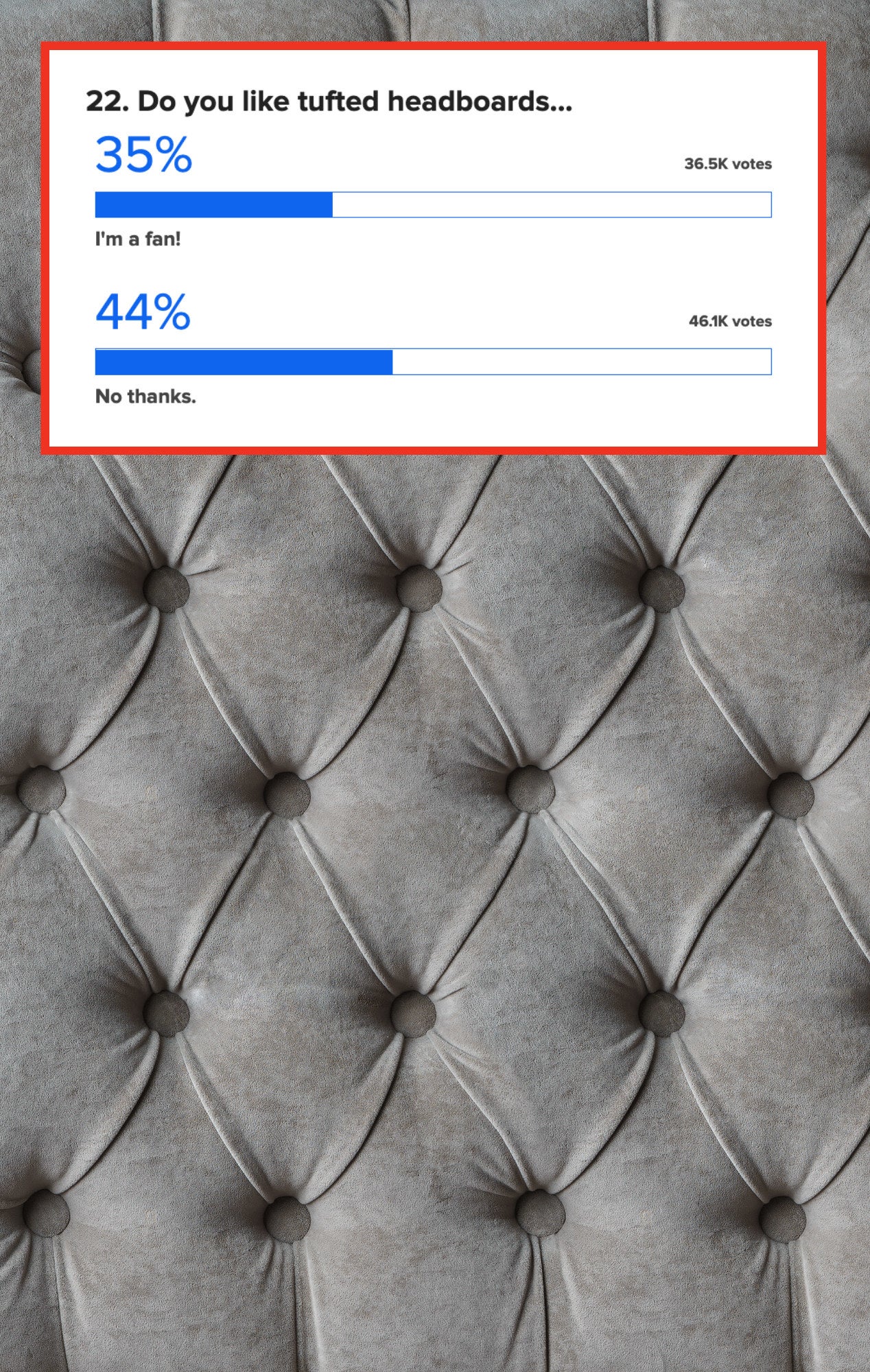 7.
I thought the internet was sick of color-coded bookshelves...but BRB while I color coordinate all of my books immediately.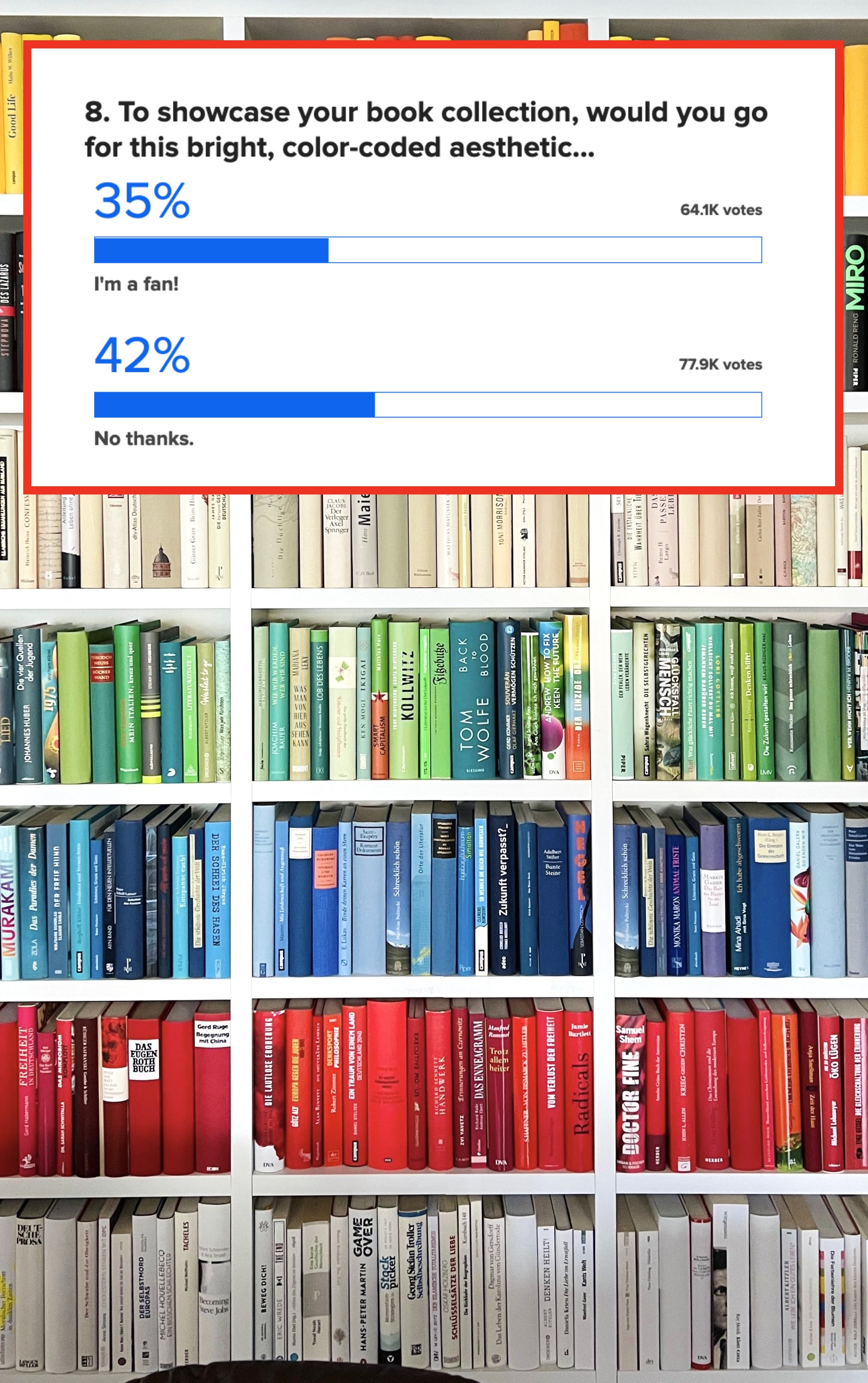 8.
If you dislike minimalism, 51% of people disagree with you.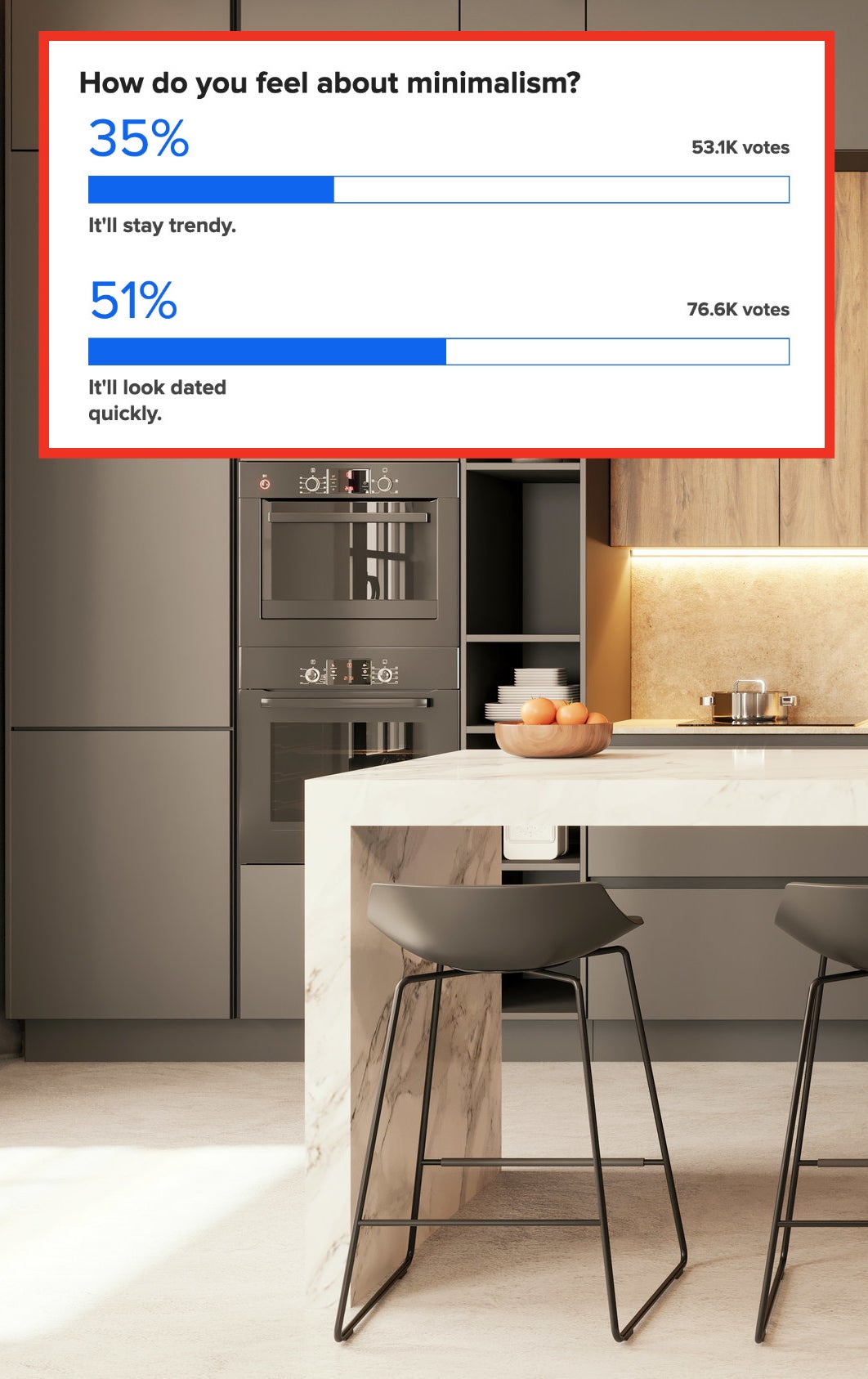 9.
Apparently, the jury's out on whether this Moroccan-inspired tile is cute or not when used as a backsplash. Clock that difference of 2,000 votes... 👀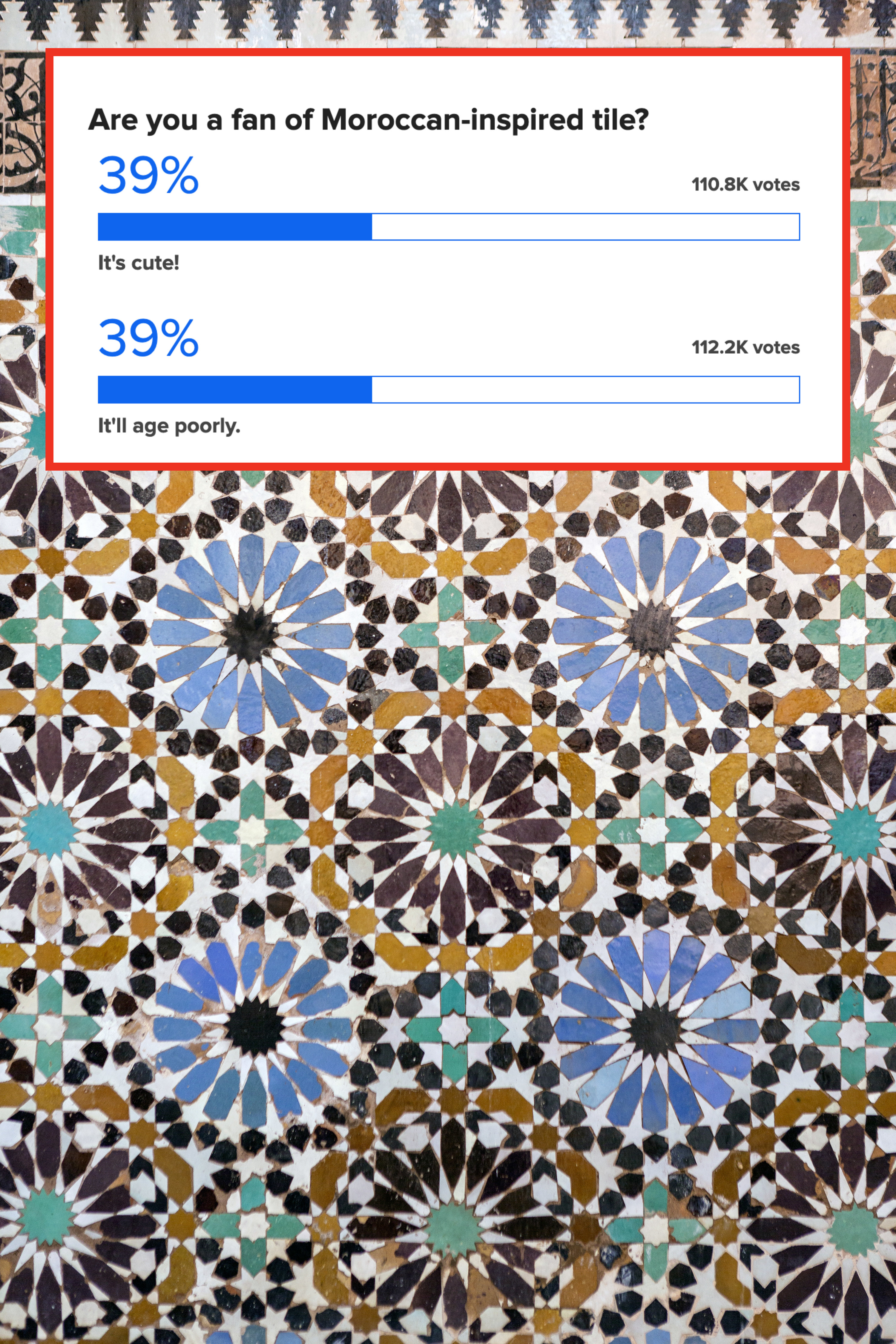 10.
I've heard so many people refer to these house numbers as the "gentrification font," but apparently, not everyone agrees on them, aesthetically.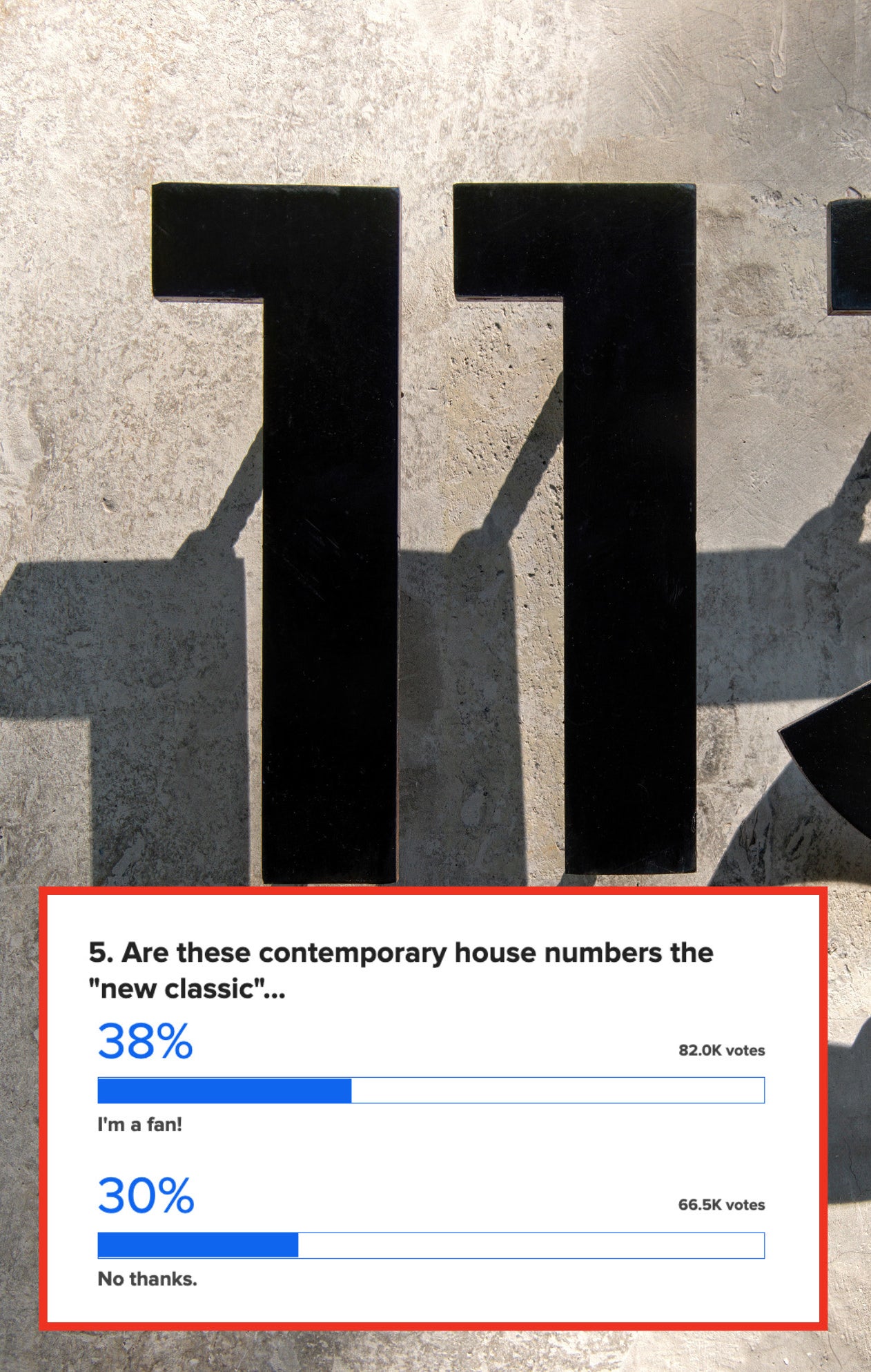 11.
Opinions on concrete flooring are pretty darn close!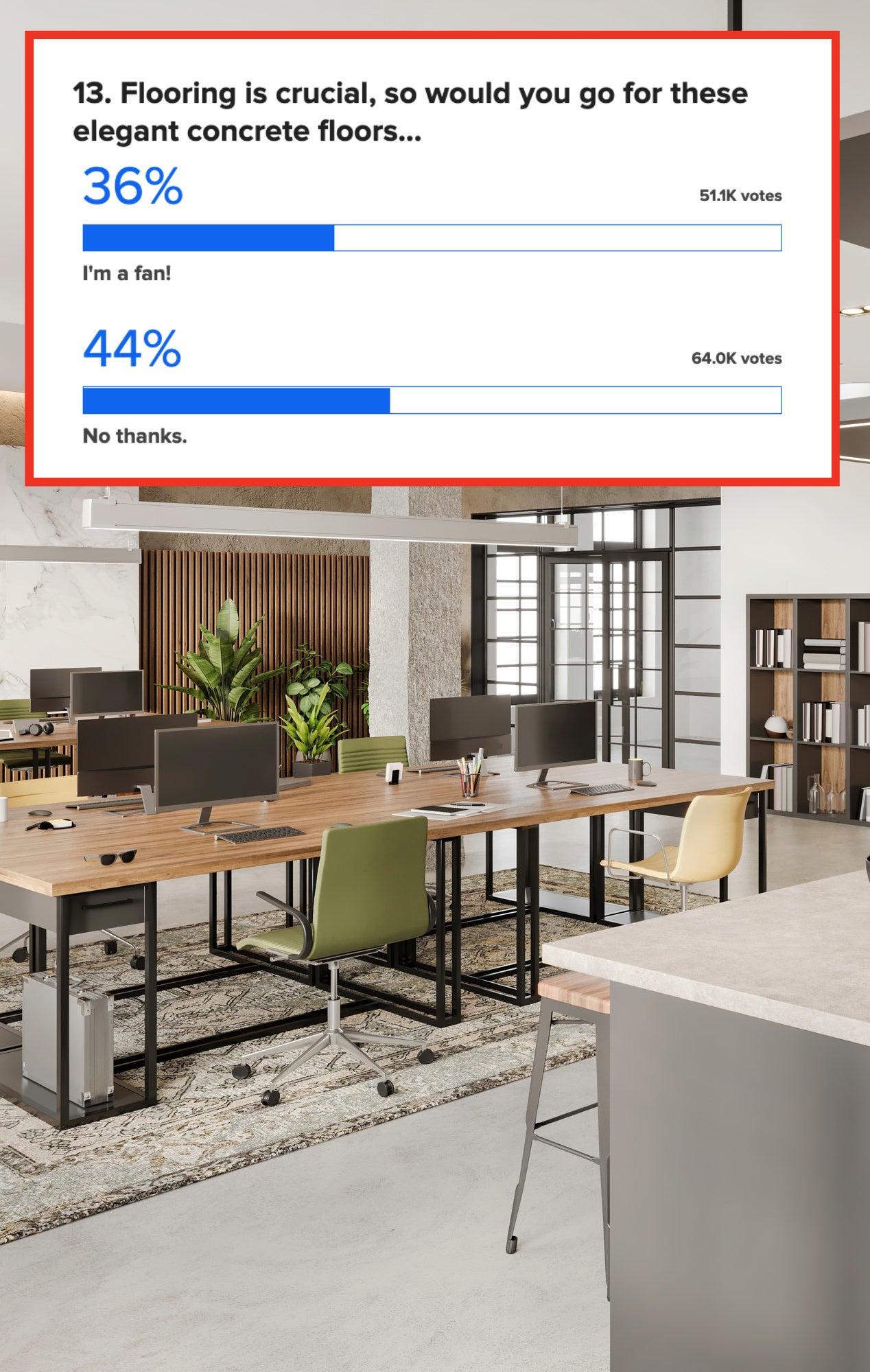 12.
I'm personally of the mindset that mounting a TV over a fireplace is a neck-ache waiting to happen, but what do I know.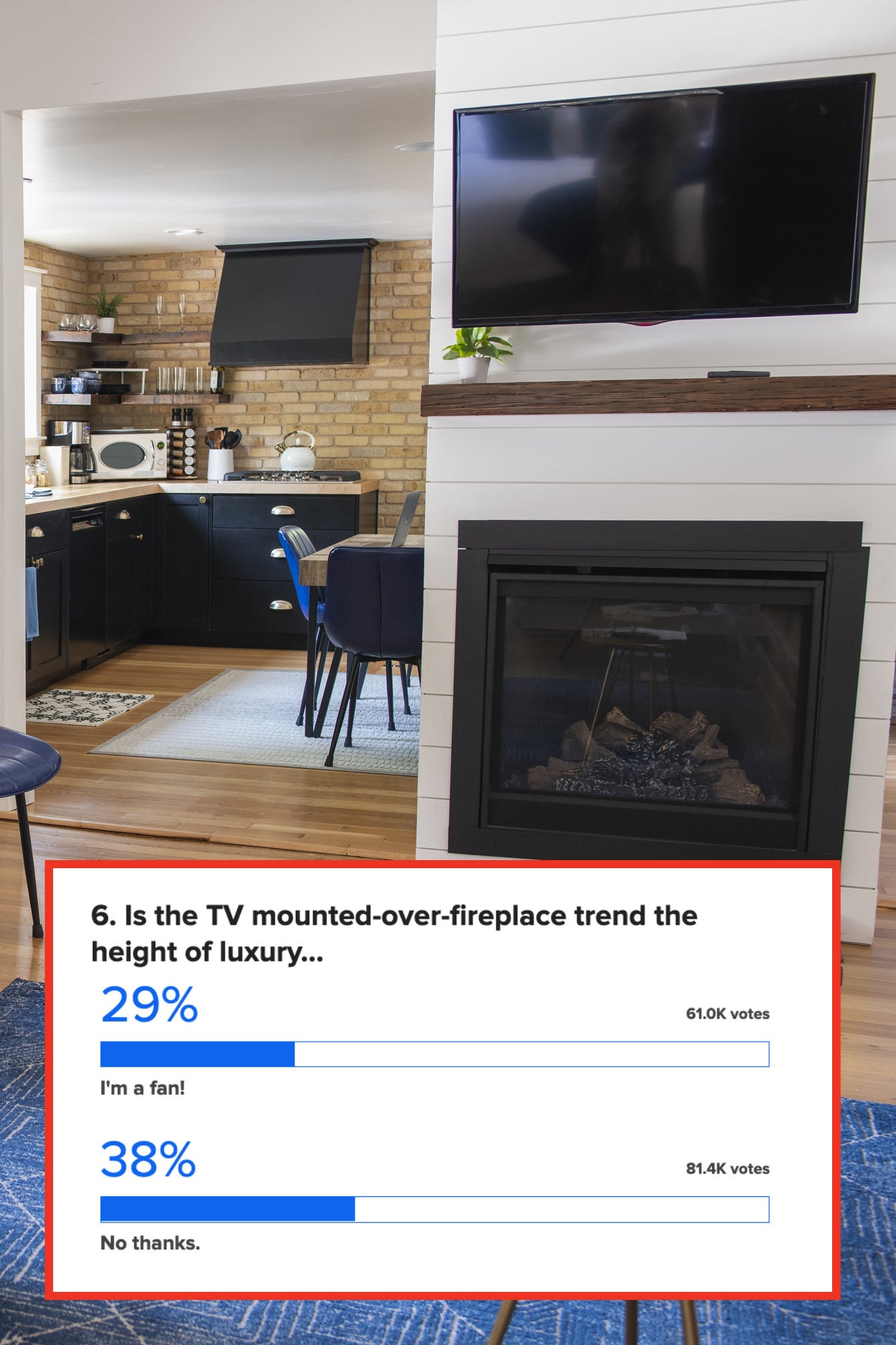 13.
All-gray interiors have people more or less split, too.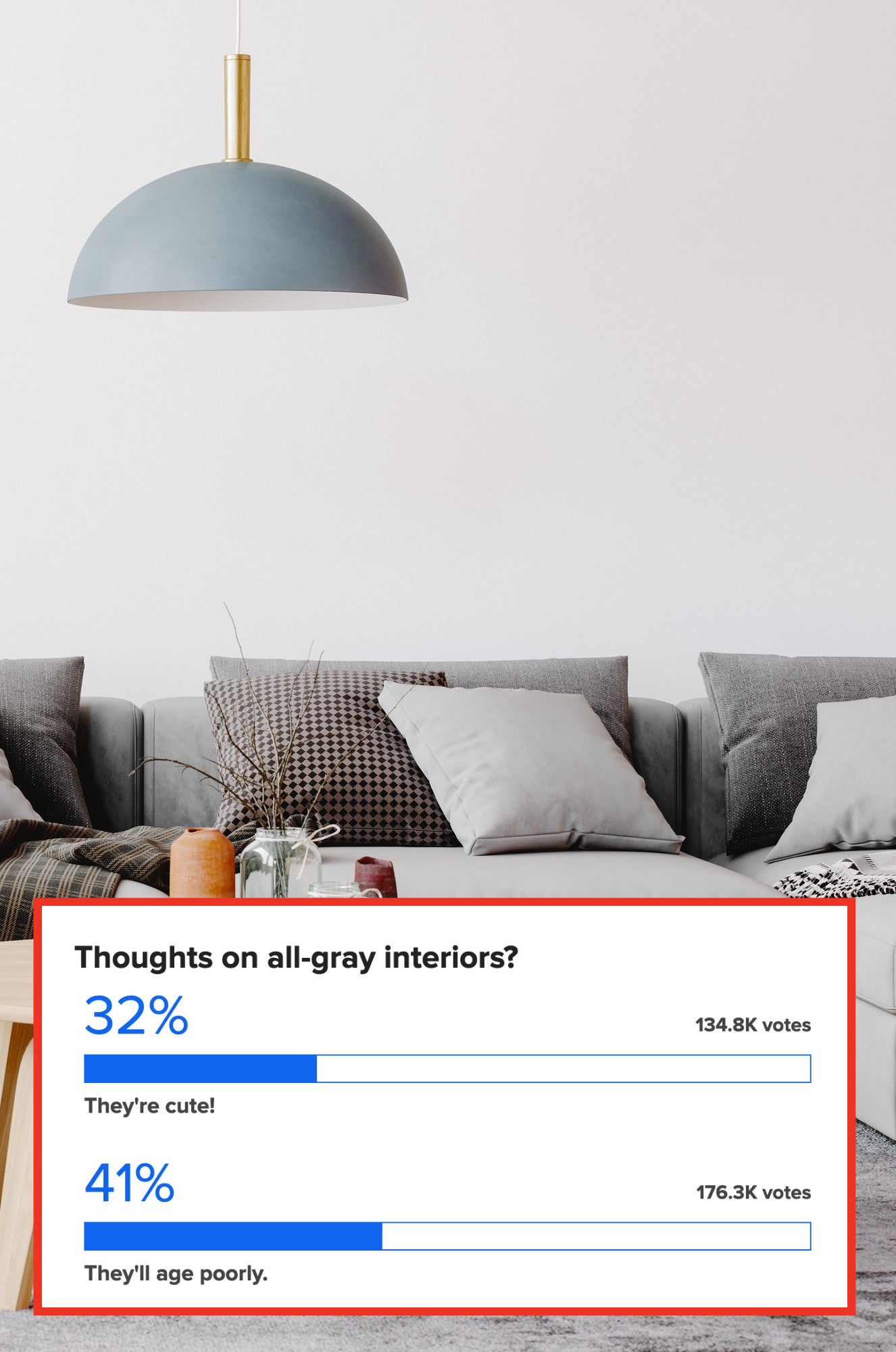 14.
Everyone has strong feelings about the waterfall kitchen island, it seems.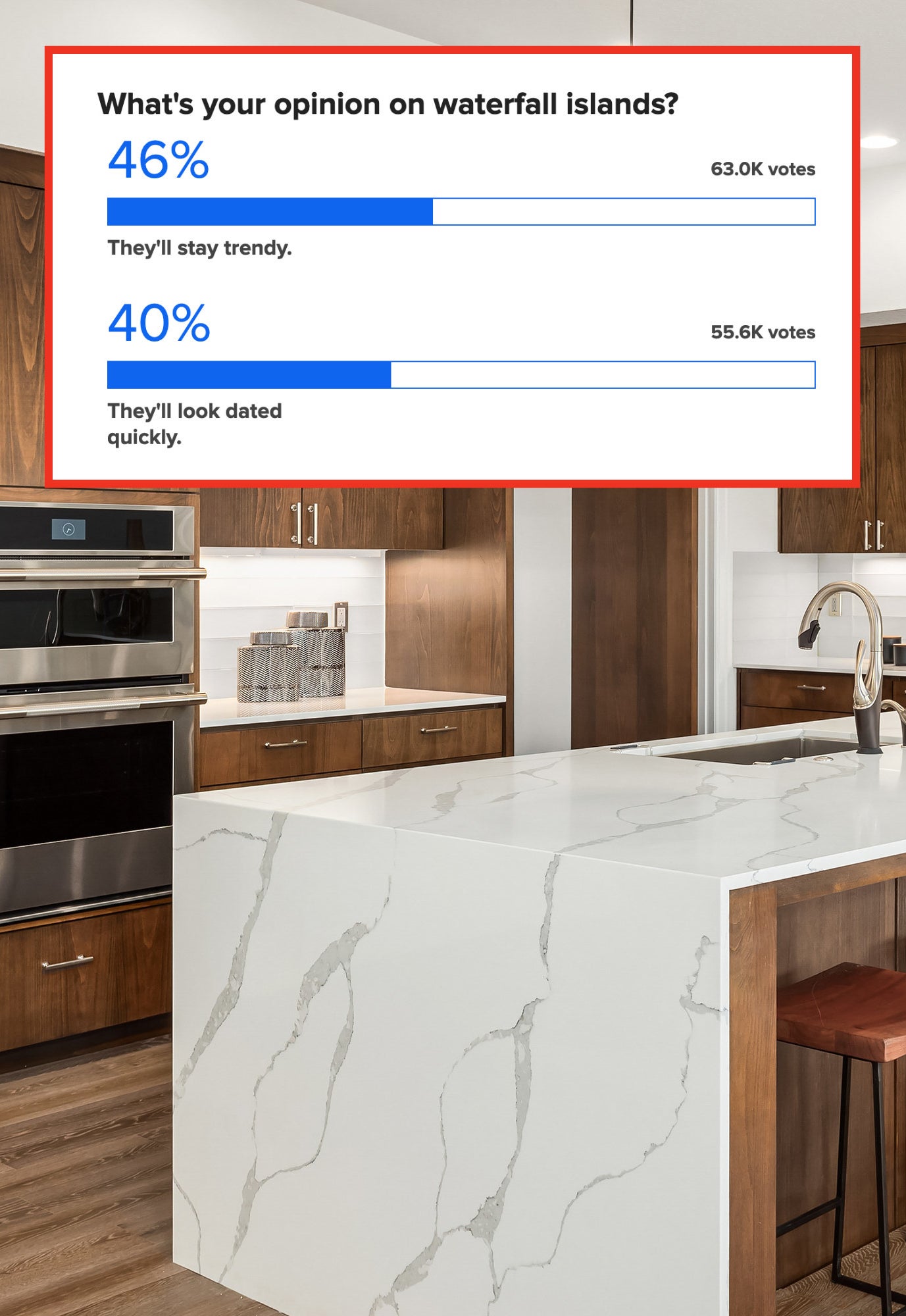 15.
Also in the kitchen, the blue cabinet and gold hardware look could truly go either way.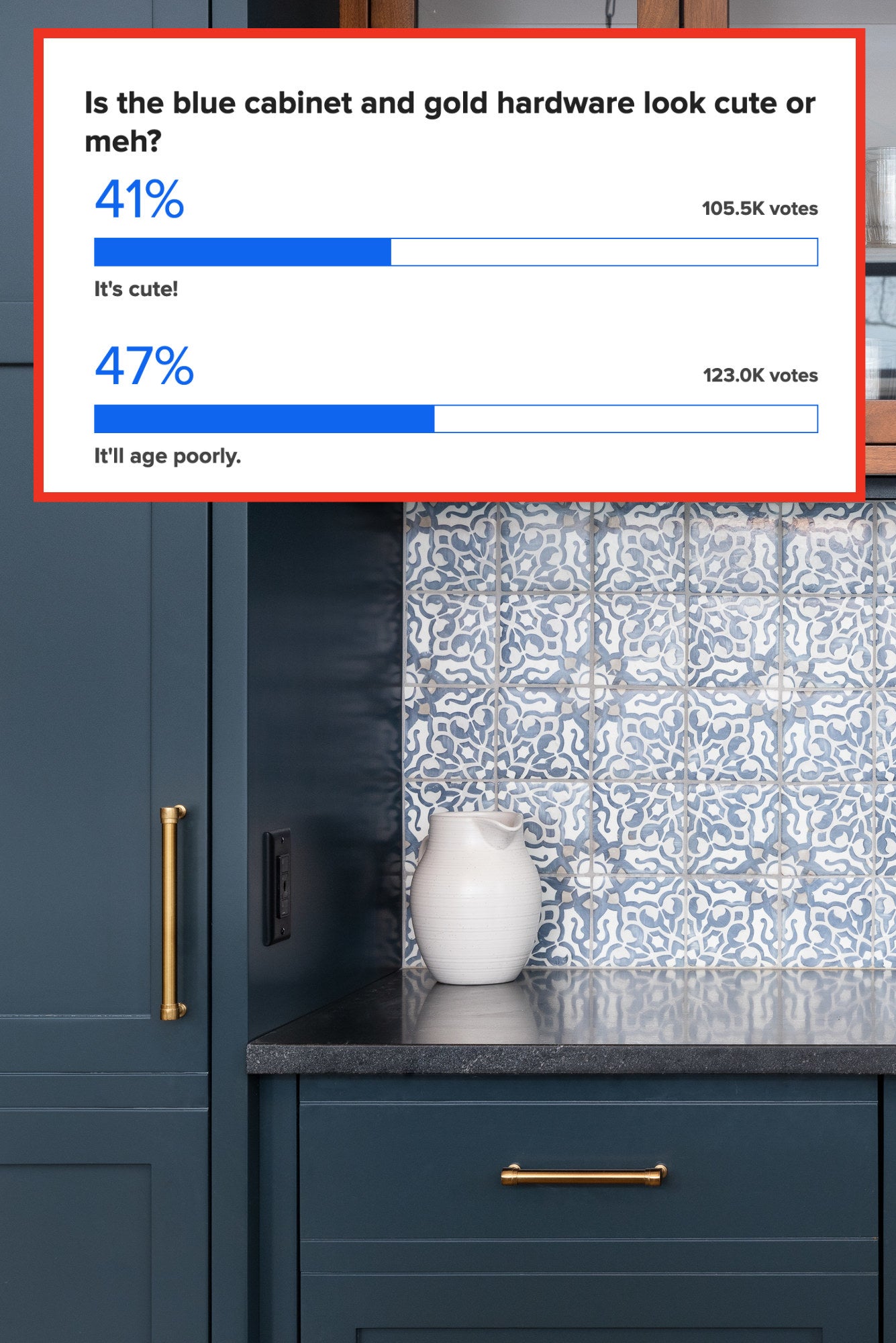 16.
And finally, you know how some people paint over brick to give it a cleaner, more modern look? This one is as close to 50-50 as it gets.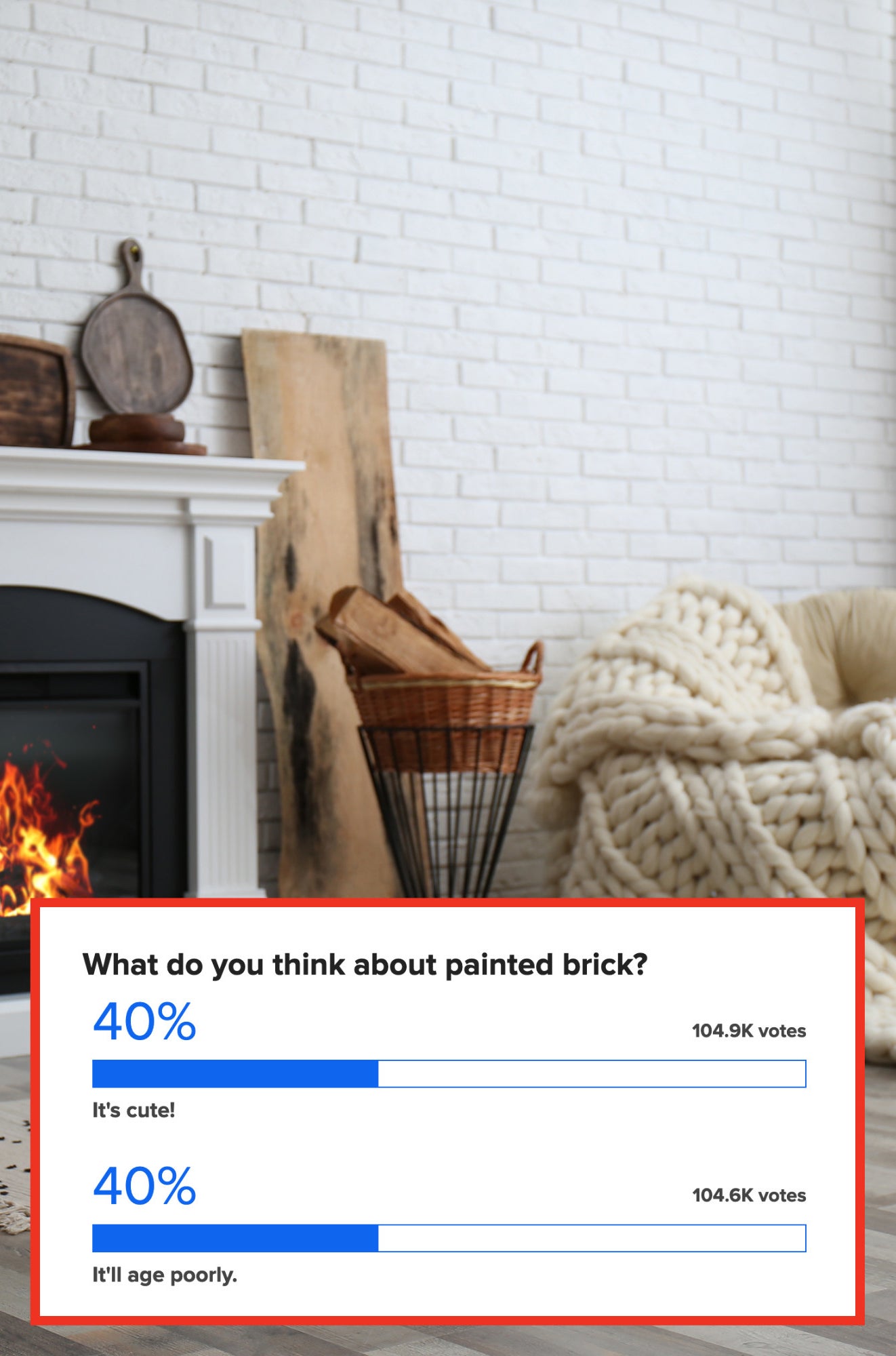 Do you particularly love (or loathe) any of the divisive trends on this list? Sound off in the comments below.