With food prices practically soaring across the country, Americans are doing their best to adjust to the sky-high price tags now adorning their usual groceries. In certain stores, however, grocery prices have always carried a certain level of sticker shock. Y'all thought Whole Foods was wild? Enter: Erewhon.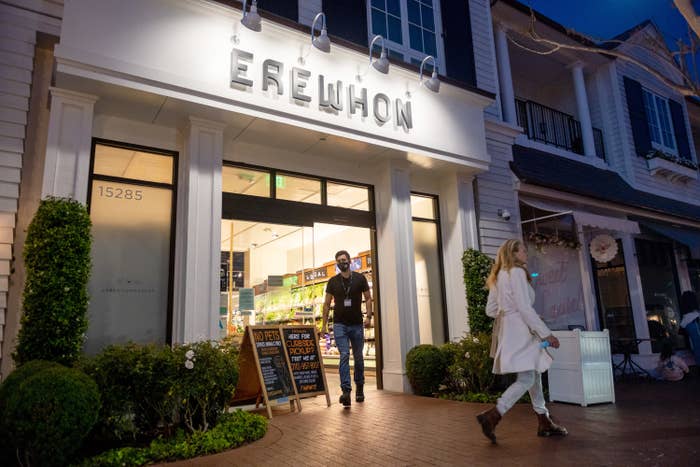 If you're new to all things Erewhon, all you need to know is the following: It's a luxury Los Angeles–based supermarket chain that's become quite buzzy for its celebrity-loved, über-expensive products — like $17 smoothies — and even people who have never been there can't stop gasping at just how pricey some of its items can be.
Lately, TikTok has been full of Erewhon walk-throughs where people take viewers on a virtual tour of the products in their local Erewhon store — and price-induced gasps are almost always on the menu. As a non-rich person who doesn't even live in California, I honestly can't look away.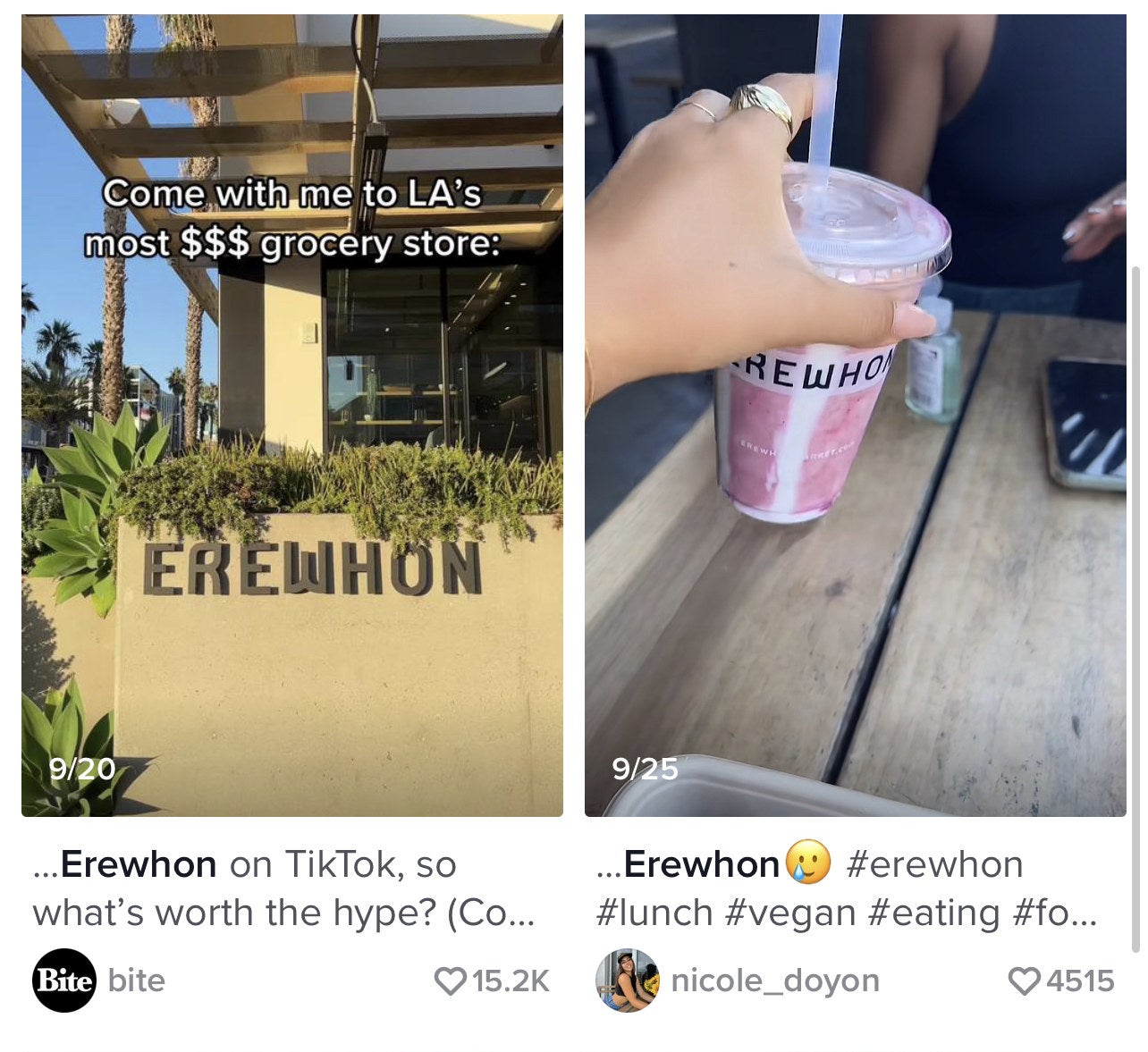 So it's only natural that I stumbled upon this particularly jaw-dropping walk-through from TikToker @angeluh44 — and I decided it was too shocking not to share with the internet at large.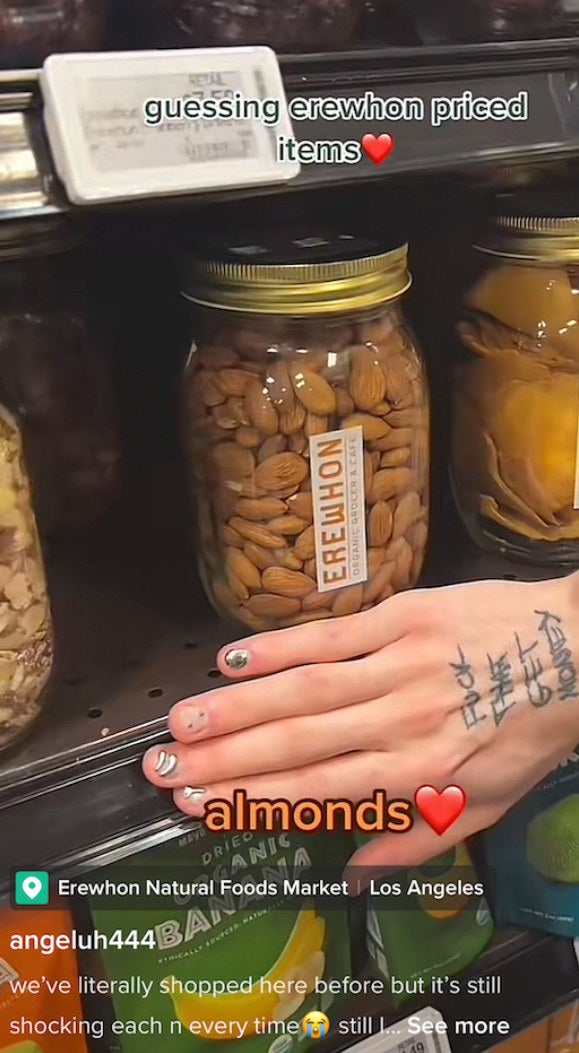 POP QUIZ! For every grocery item outlined below, give me your best shot at what you think it costs. Cool?
And just so you know: You have a $5 above-or-below window to guess each price. No need to come up with the exact amount! (But if you can, kudos to you.)