Though Ellen Pompeo's 19-season, 406-episode journey with Grey's Anatomy has seemingly come to an end, you can rest assured that she's absolutely thriving at her family's Malibu, California home. She recently took Architectural Digest on a tour of her mid-century modern beach house for the "Open Door" series, and y'all...it's immaculate.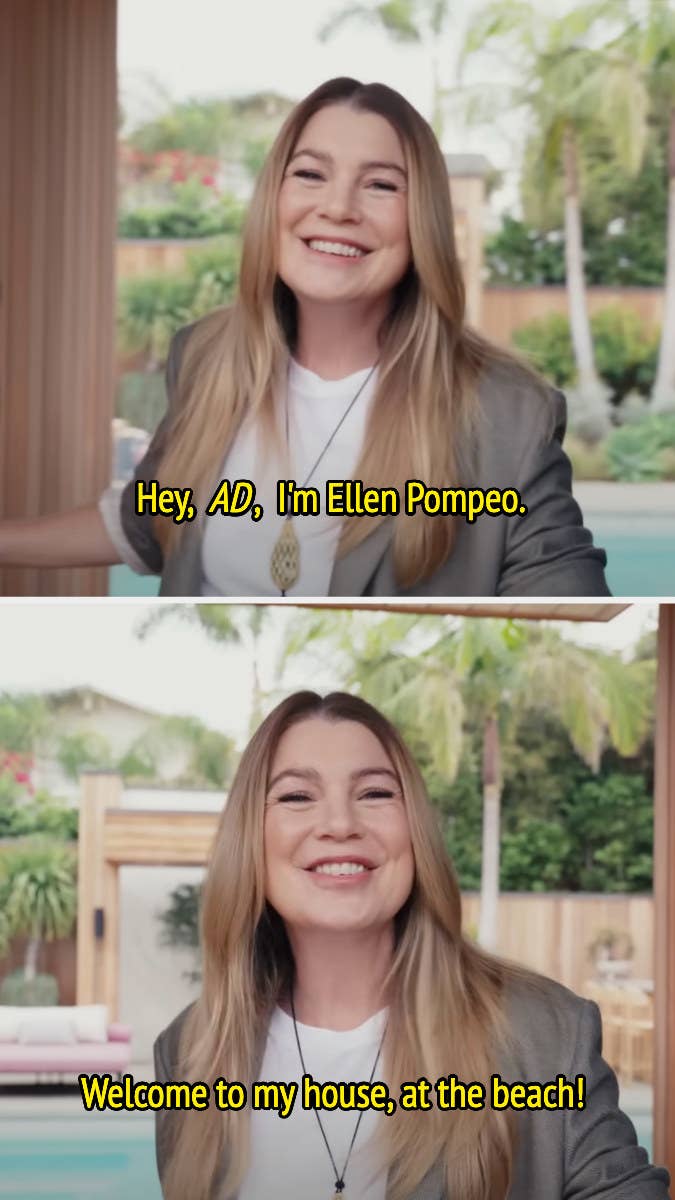 People are already obsessed with the personality and clever details she's included throughout — and I'd have to say I am, too.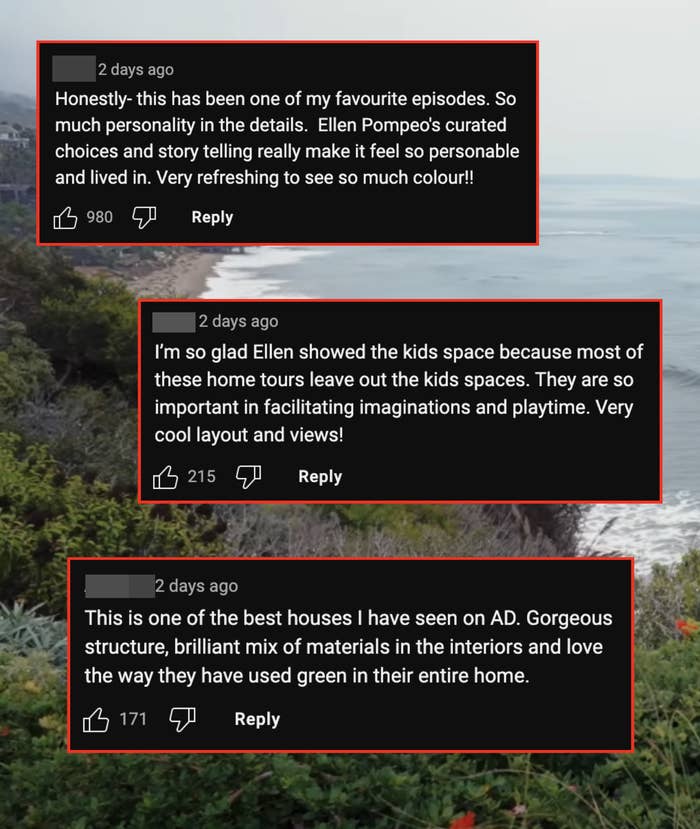 She designed the renovated home with her friend Martyn Lawrence Bullard, and it honestly might be one of the most intentional, inviting, and surprisingly functional spaces I've seen on Open Door thus far. Each and every item, color, and material has a purpose — whether it's to support her growing kids, make her job as a mother a little bit easier, or just make her family's guests feel right at home. These are just some of my favorite features that I've already added to my imaginary dream home.
1.
First of all, the house is actually jam-packed with marble, and it's stunning. I don't even love marble all that much, but this? This I can get behind.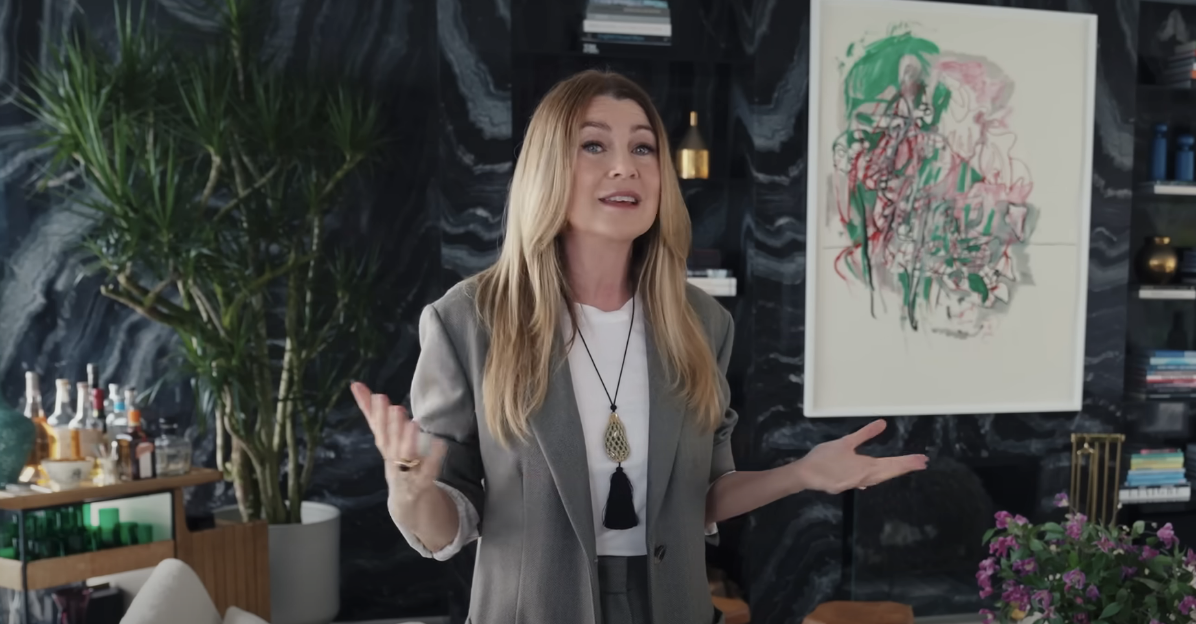 There's even more black marble just outside the kitchen.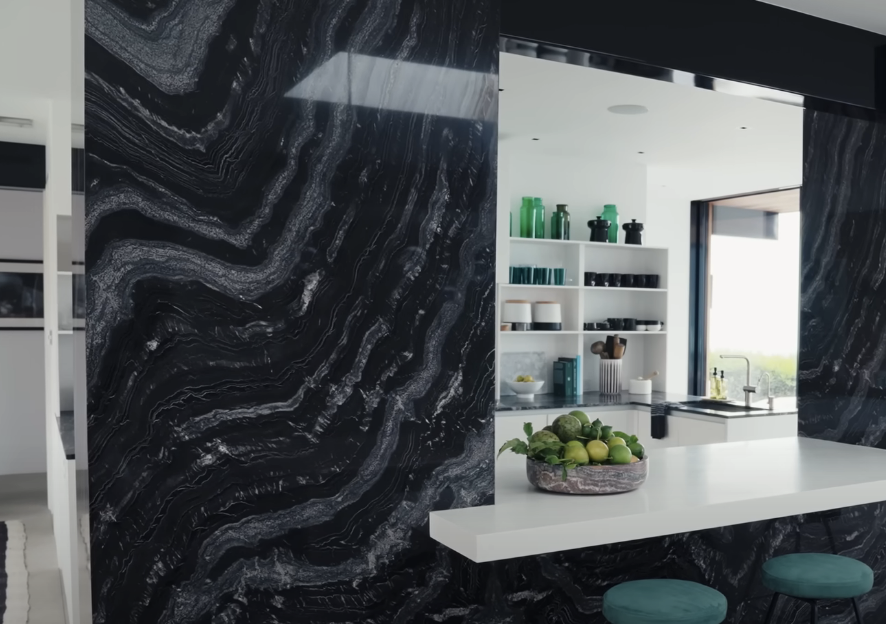 And she brings lighter hues of marble into the main bedroom in a quirky, geometric design, which she says was inspired by the art movie I Am Love.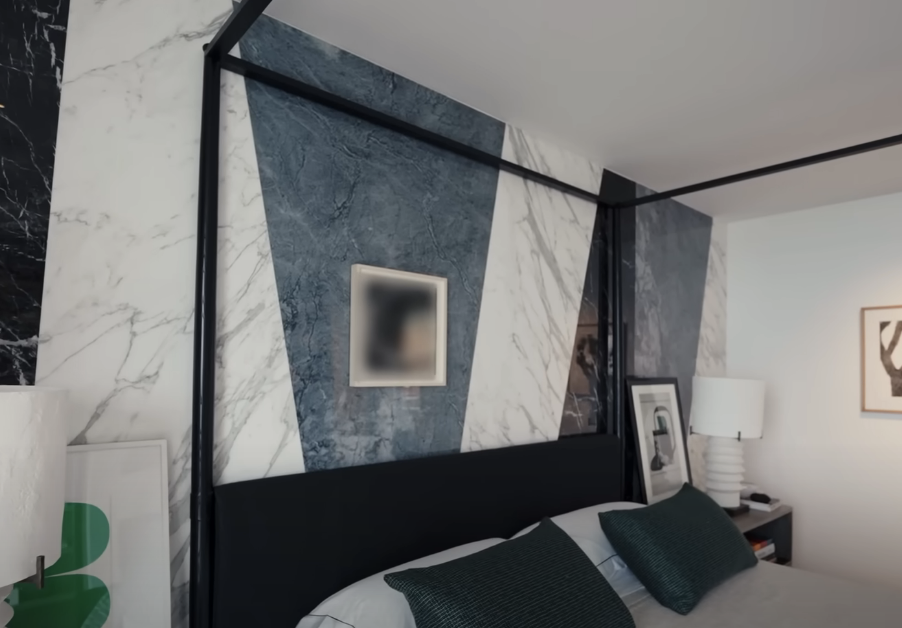 On the subject of marble, let's talk about the main bathroom, where she says she spends lots of time with her kids.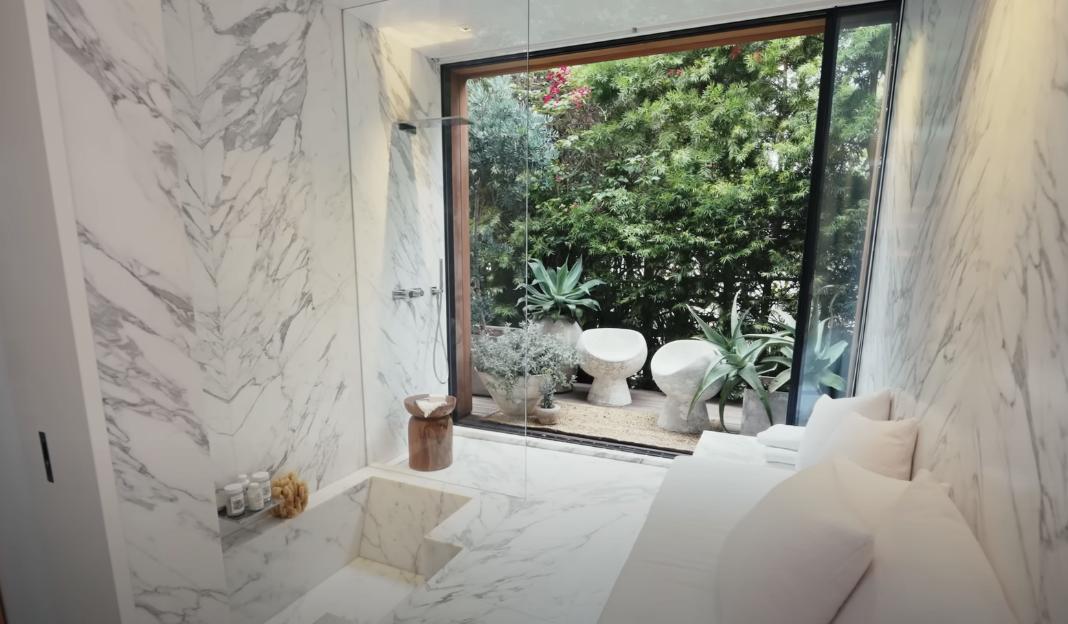 2.
The real stunner is clearly the marble bathtub built into the floor. The entire bathroom is finished in white marble, and the look is jaw-dropping. I have a feeling I'd pass out if I knew how much it cost, but if I'd also starred in 19 seasons of Grey's Anatomy, it's probably a splurge I'd make too.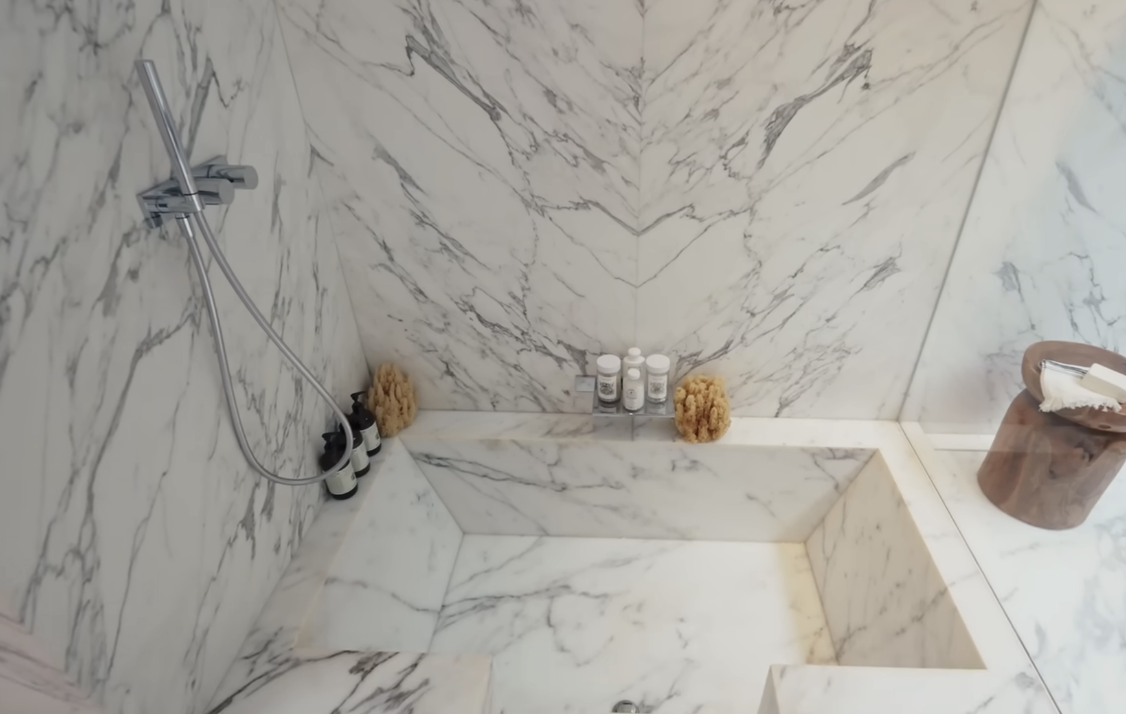 Looks aside, I'm also obsessed with Ellen's honesty about the tub. She mentions that marble baths "don't retain heat so well," and that she actually wouldn't recommend it. "It looks very cool, but the water doesn't stay warm for long," she says.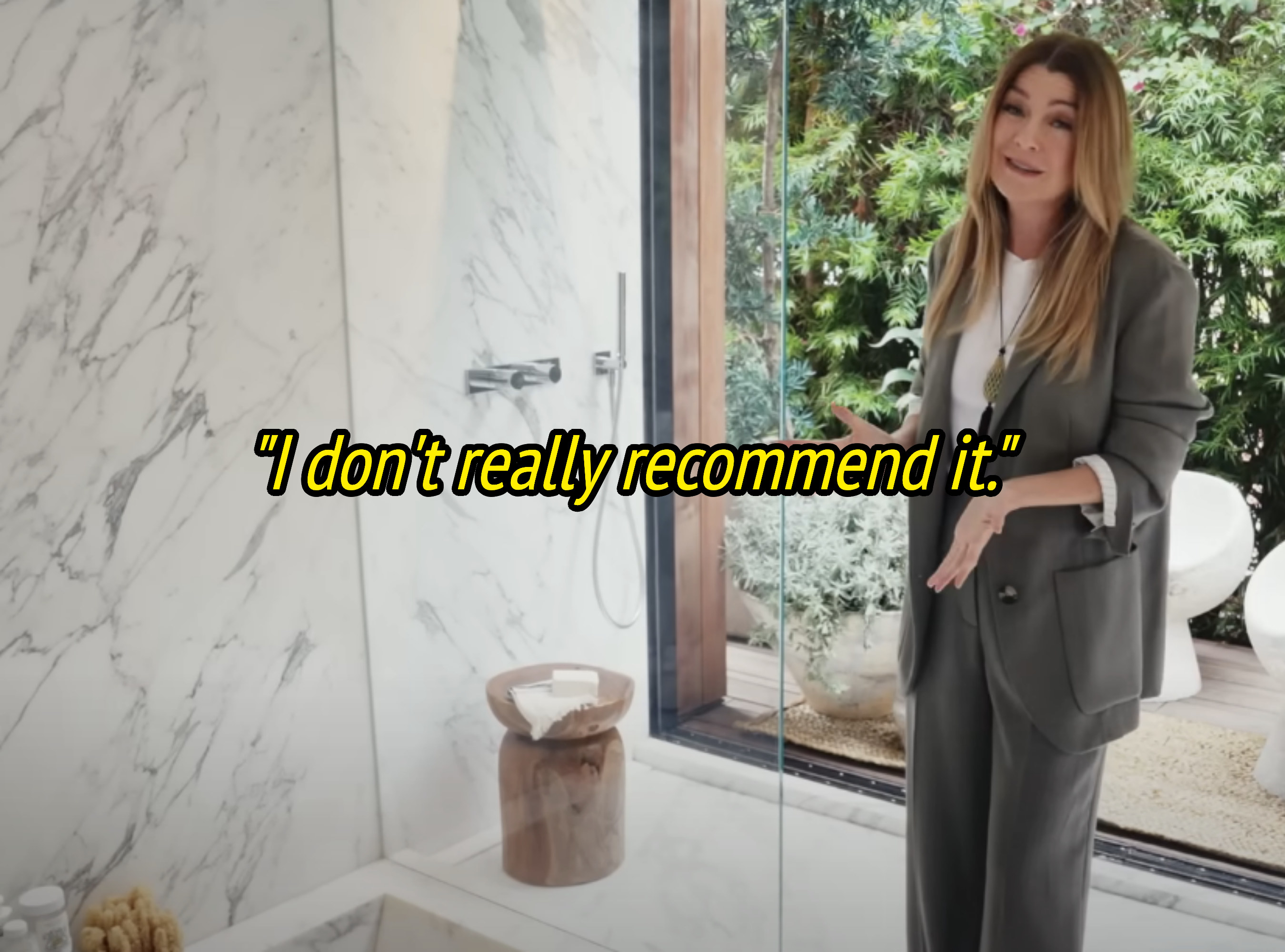 3.
Beyond the gorgeous (if secretly flawed) tub, it's the doors that slide open to a little terrace "sitting area" for me. She mentions that she sometimes uses it to teach her children the importance of "taking some time for yourself."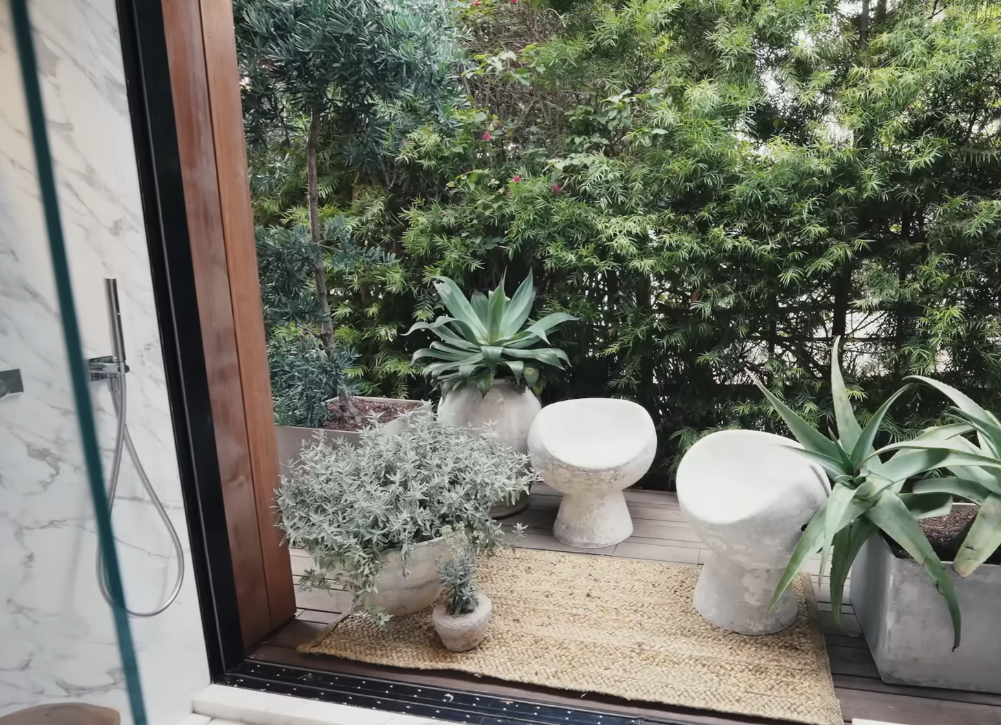 4.
Actually, sorry, I think my absolute favorite feature of the bathroom has to be the terrycloth bench, which she refers to as a "big towel." My personal bathroom is about 2 feet wide, but it's now my life's goal to somehow fit a towel sofa in there.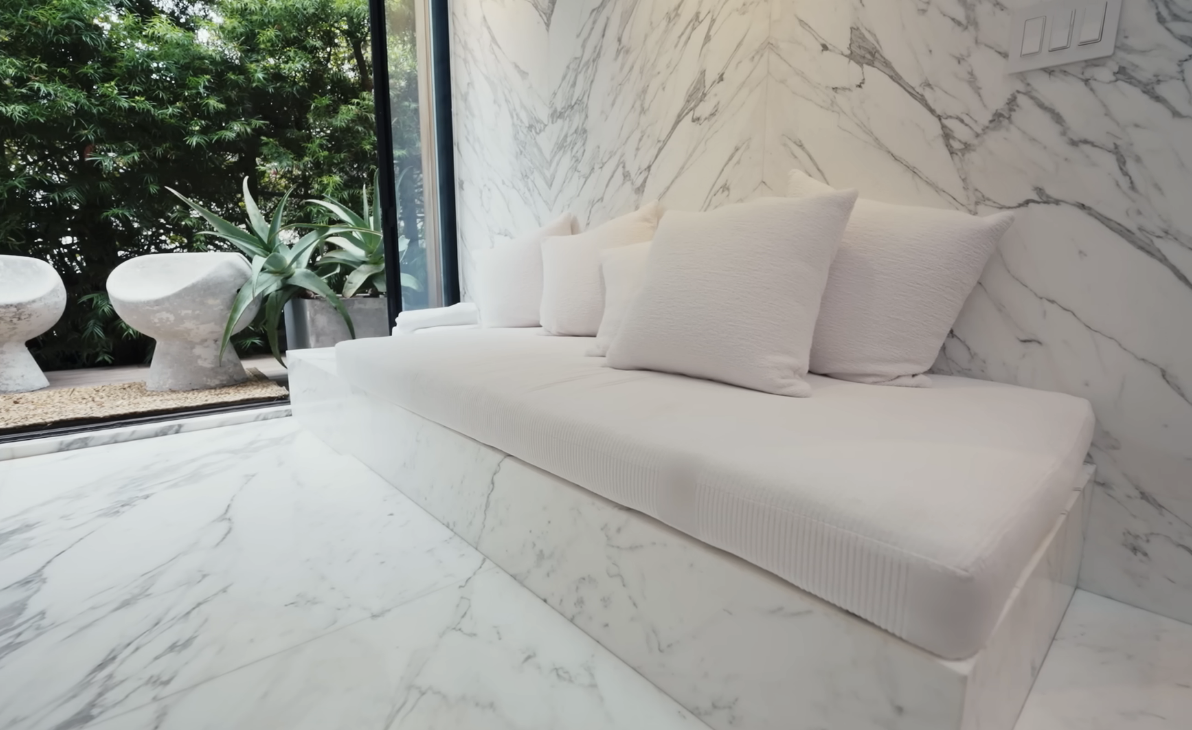 5.
Ellen's kitchen seems to have been designed with some surprising-yet-brilliant logic. "I cook a lot," Ellen says, "so I have a lot of rules regarding this kitchen." The first surprise? Her kitchen is "very small." But that appears to be pretty intentional on her end when it comes to making mealtime as stress-free as possible.
6.
"I don't like anybody in the kitchen when I'm in here," she adds, "so everybody has to stand behind this line." Parenting goals, TBH.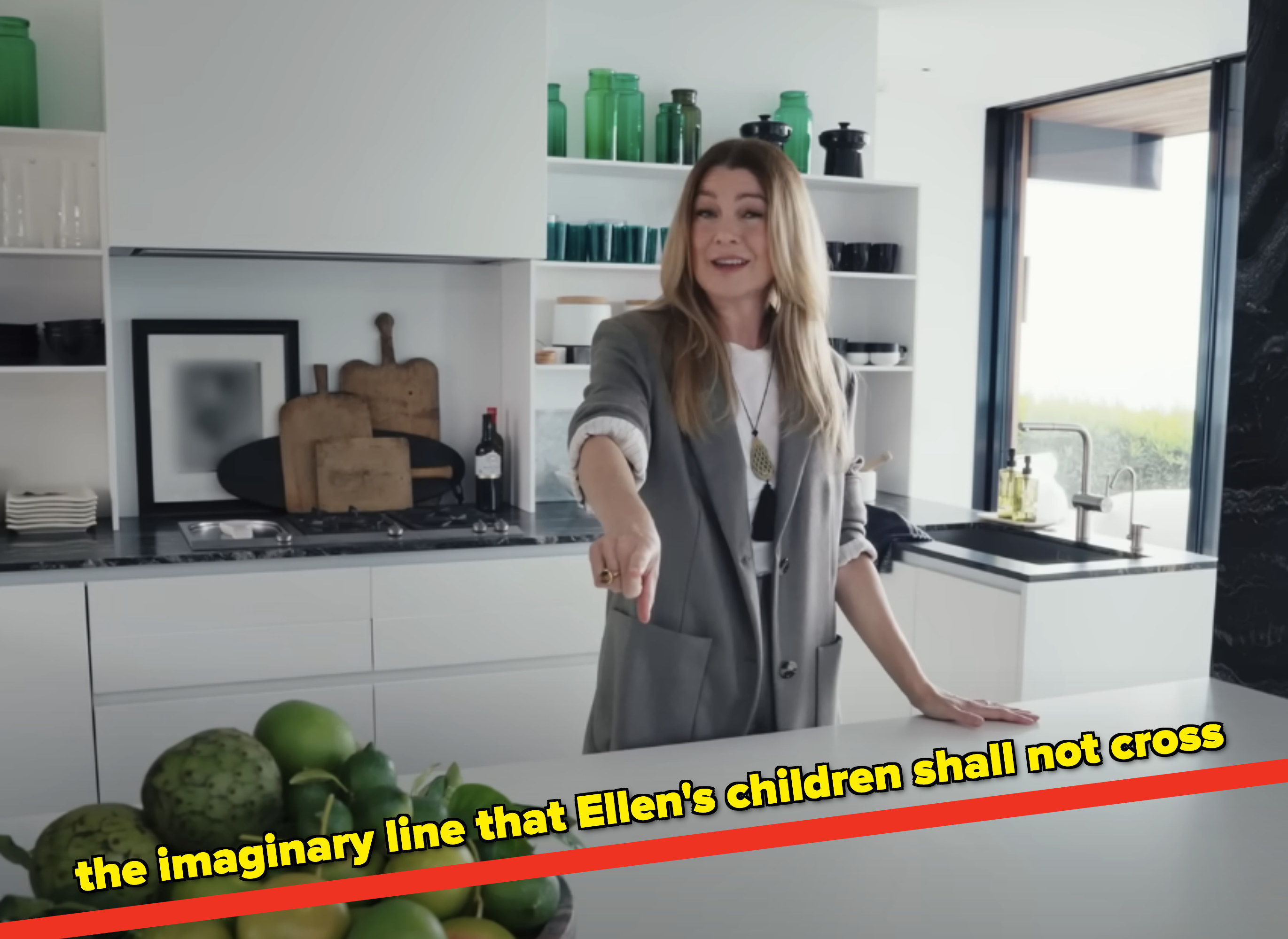 7.
She even has exactly three stools for her three kids, so they can sit and watch her in the kitchen. 😭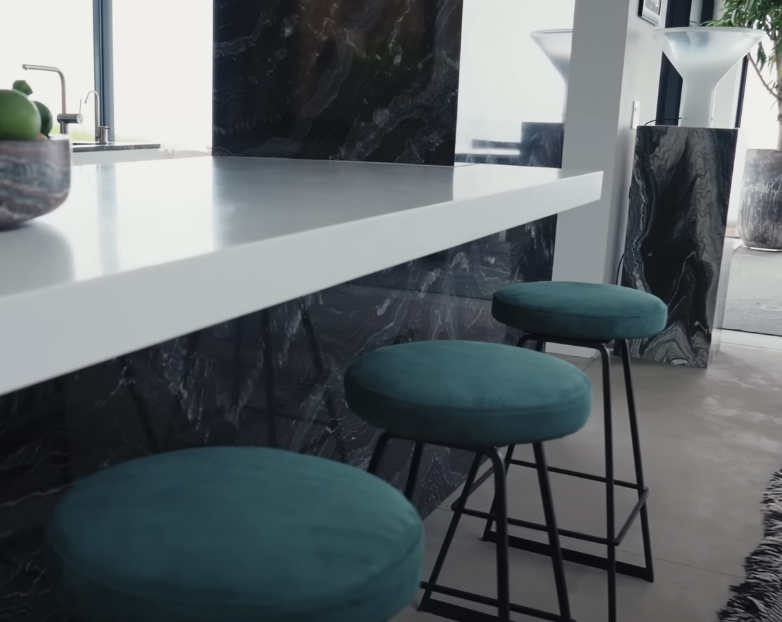 8.
But the ultimate detail in her smaller-but-mighty kitchen has to be the built-in coffee system. I didn't even realize built-in coffee systems were a thing, but now I want one.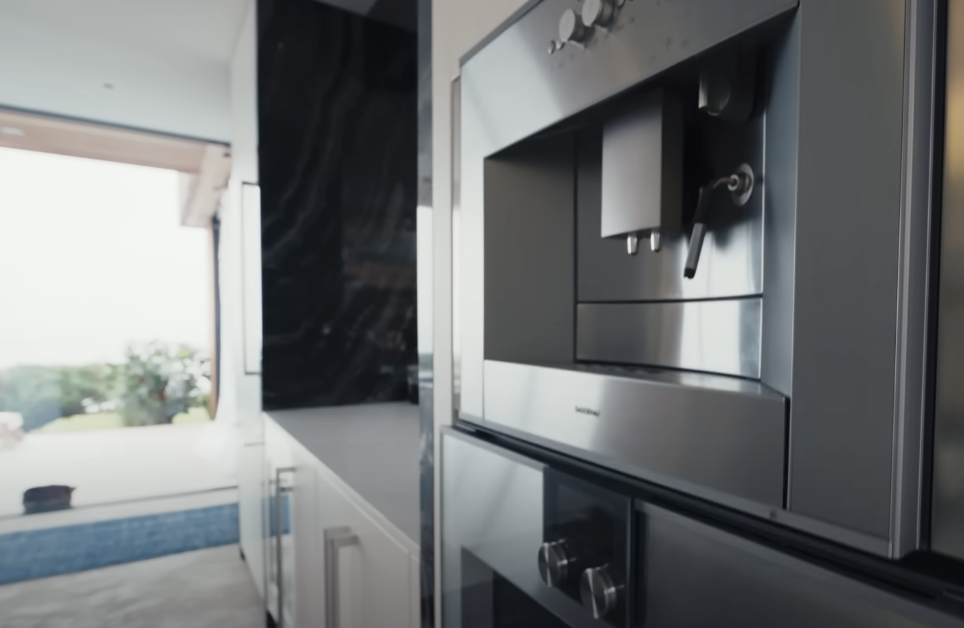 9.
Her formal dining area is quite literally drenched in natural light since it's surrounded by floor-to-ceiling windows on three sides. (The custom, circular dining table ain't too shabby, either.)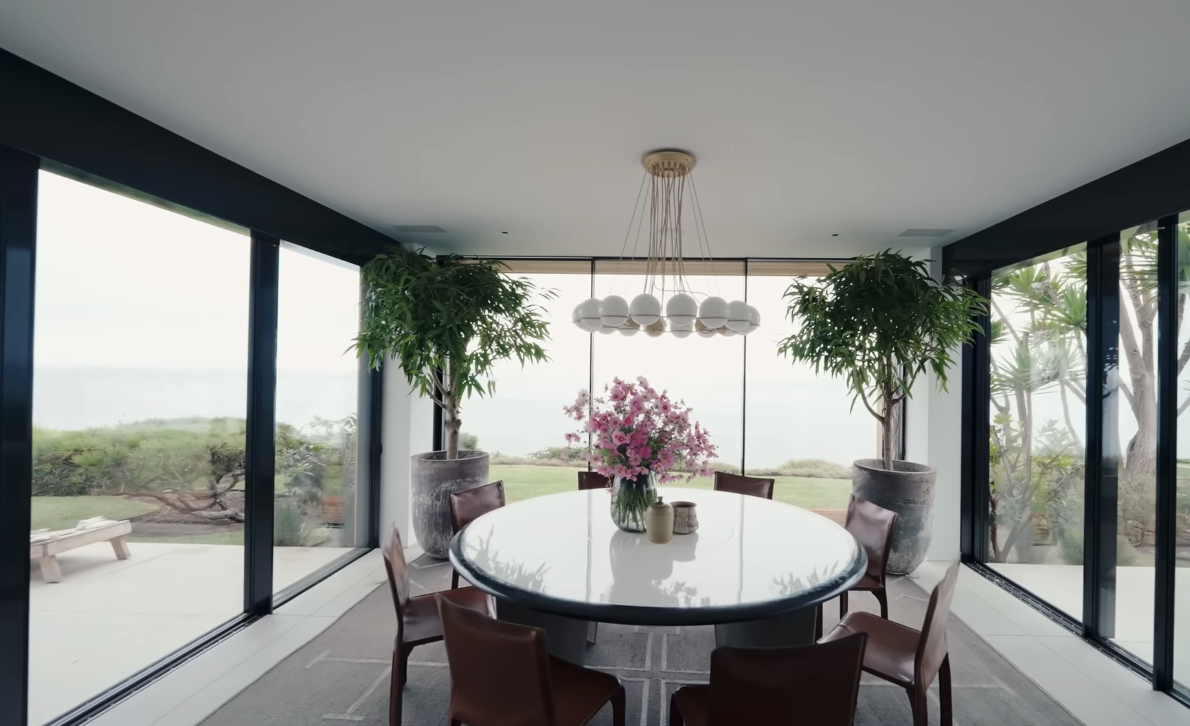 10.
The best part of that table? It actually has a built-in lazy Susan.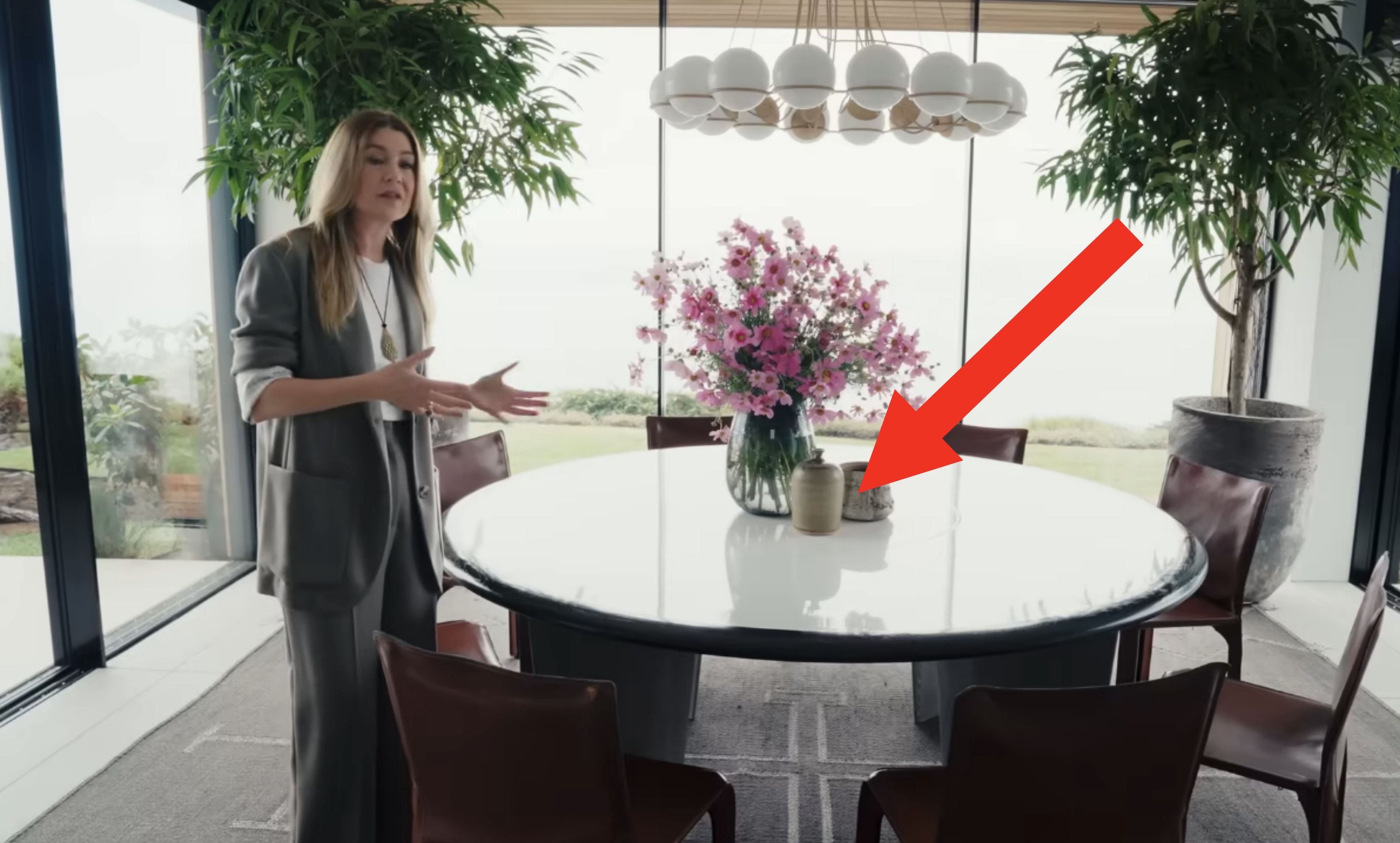 11.
In the primary bedroom, Ellen reveals that her husband, music producer Chris Ivery, wanted a custom-made, extra-large bed so that all the kids could sleep in it together on the weekend. "This is where we watch movies and we light a fire, and lay in bed and fight over which movie to watch," she says.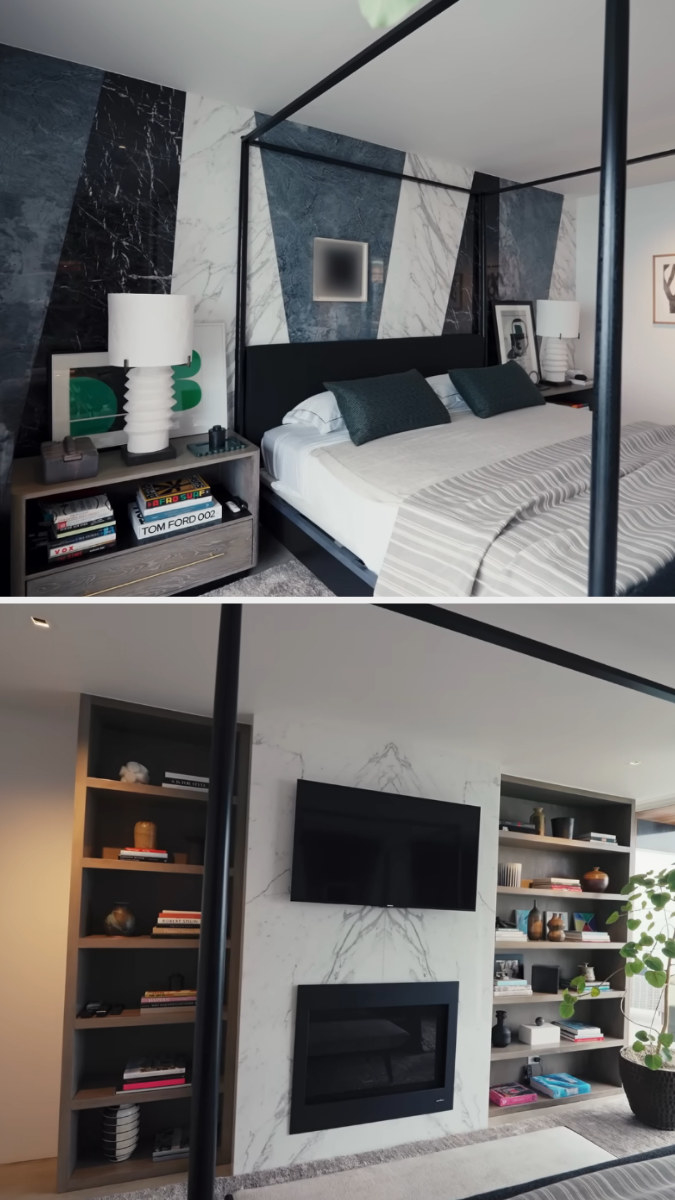 12.
The grounds of her home might be just as awe-inspiring as the interior. Out back, there's a ridiculously scenic firepit area that overlooks the Malibu coast.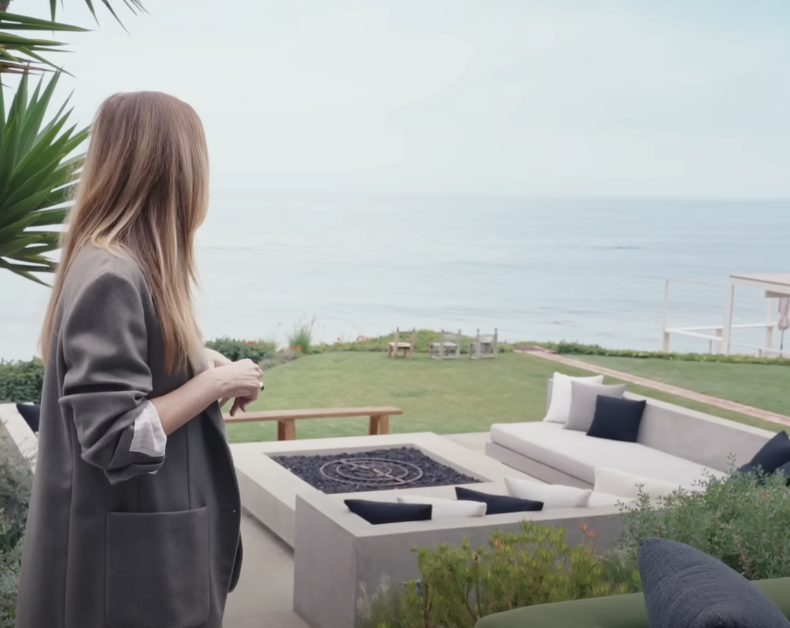 13.
Just above it, on the deck, there's a conversation area where two grassy-green sofas face each other. Ellen shares that they actually chose the color to match the mature yucca tree that was already on the property.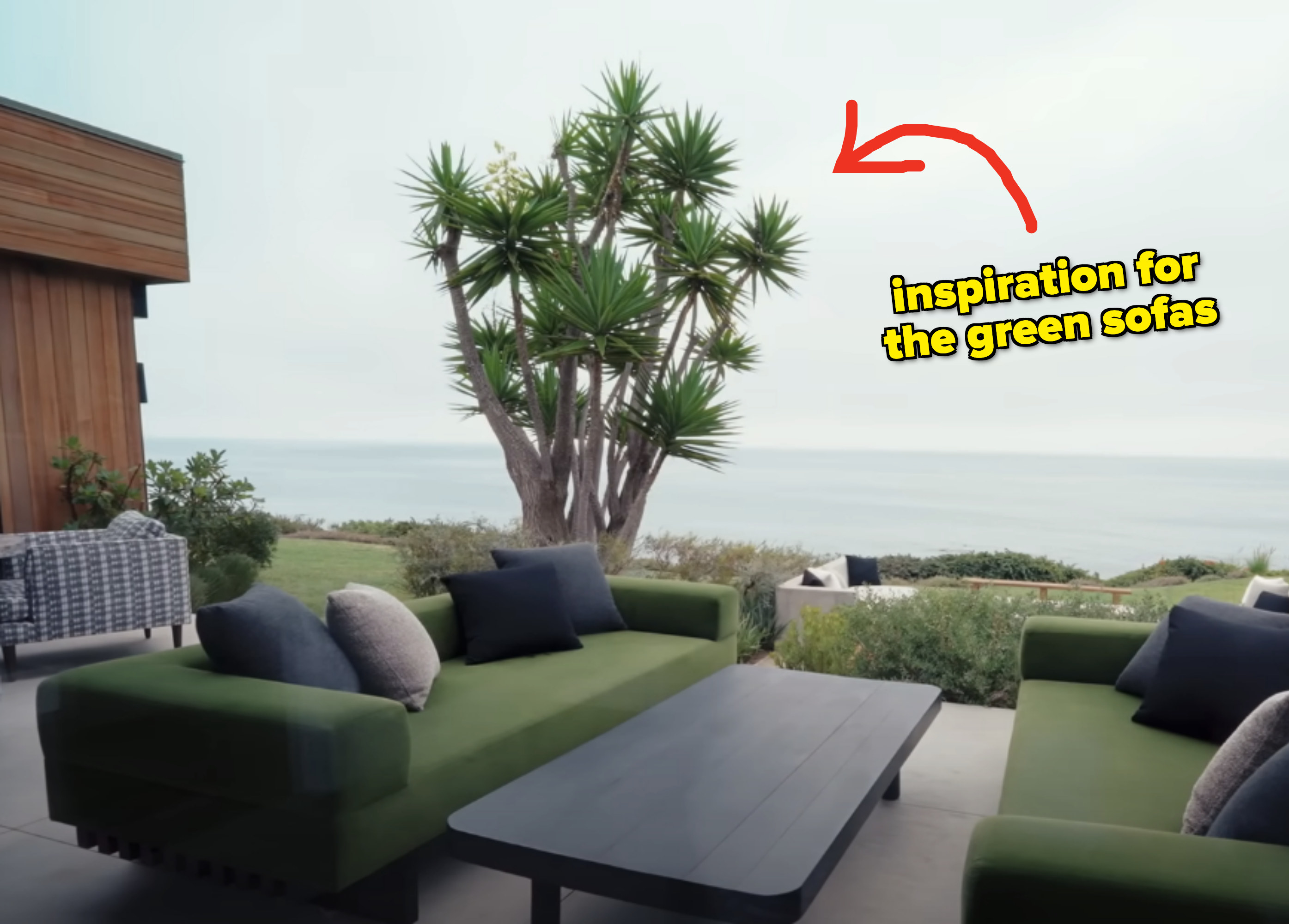 14.
The home's exterior also boasts an element that most parents could probably get behind, due to its unexpected purpose: three simple chairs looking out over the ocean.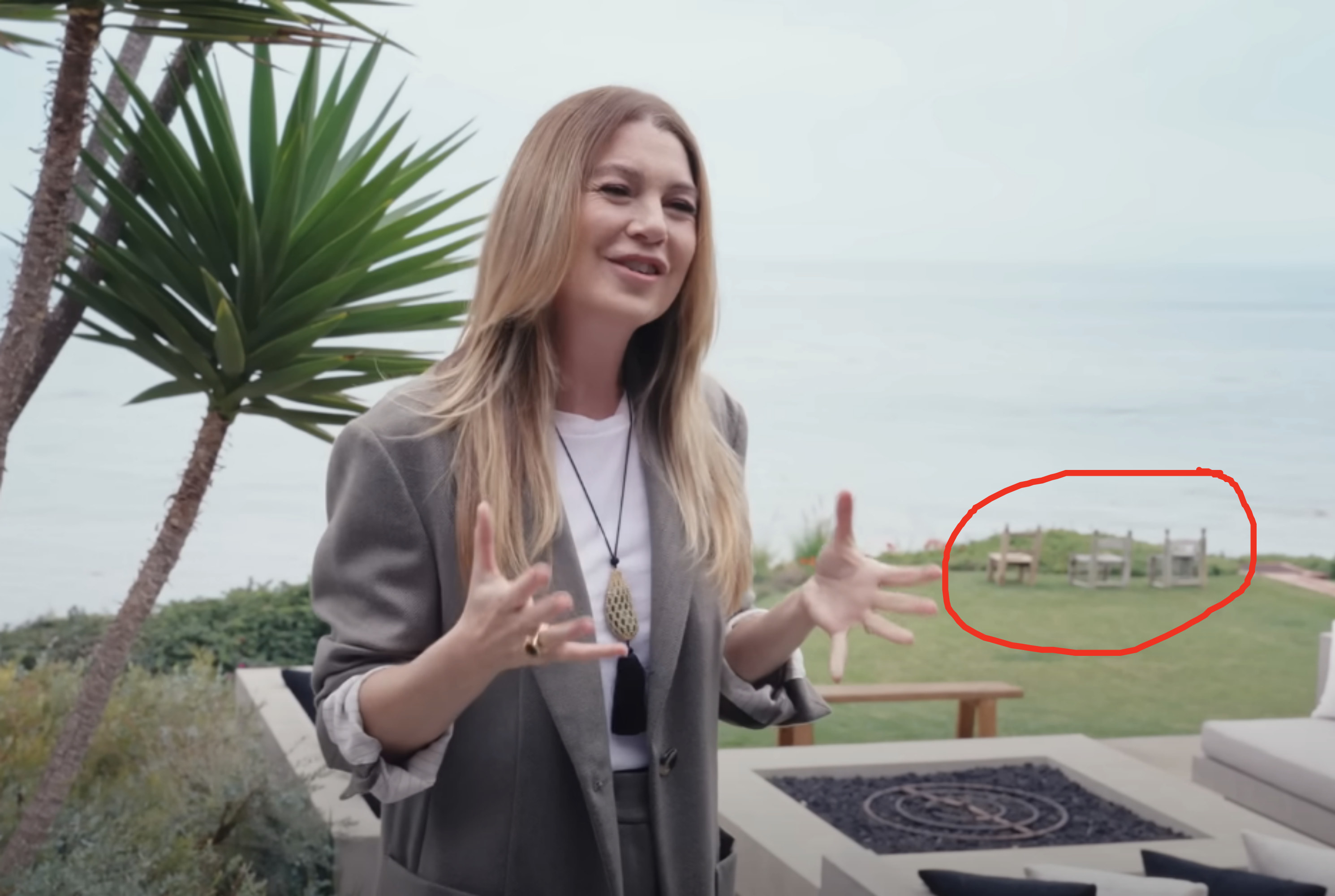 "One of my biggest struggles as a mother is getting the kids away from the TV and iPads. So sometimes, I just banish them to those chairs," Ellen laughs, "and I make them sit there and watch the ocean and tell me what they see."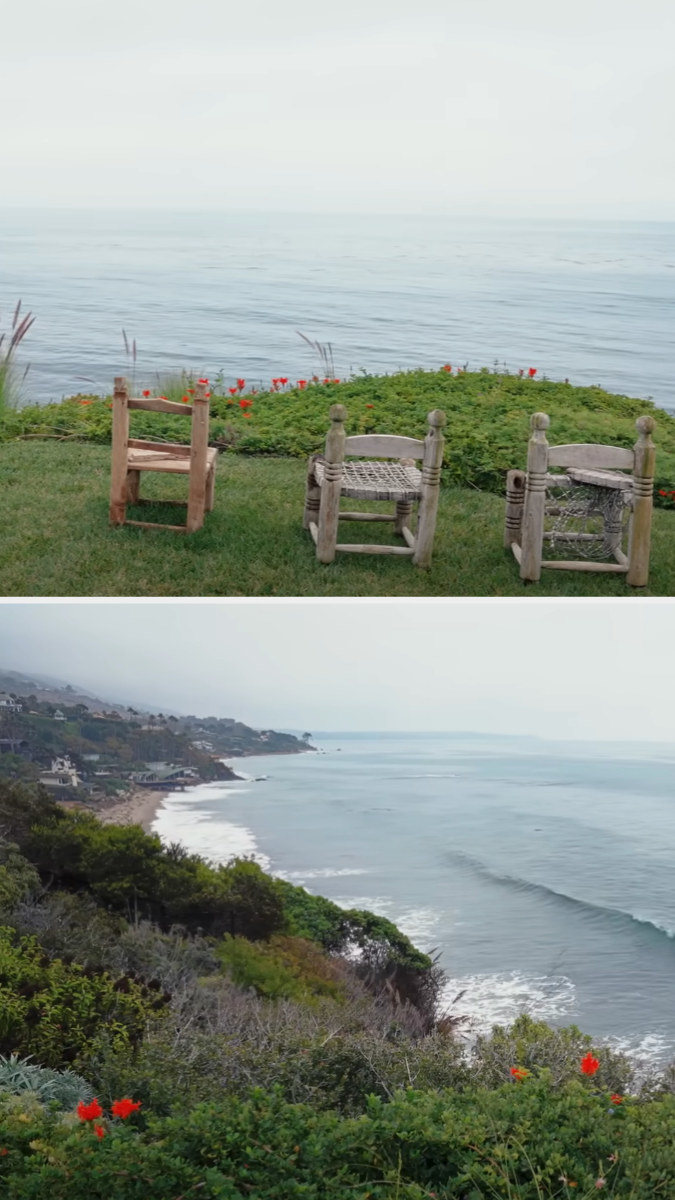 15.
But regardless of how the kids feel about their outside time, I can be nearly positive that they're obsessed with their custom purple bunk bedroom. I mean, how could they not be?!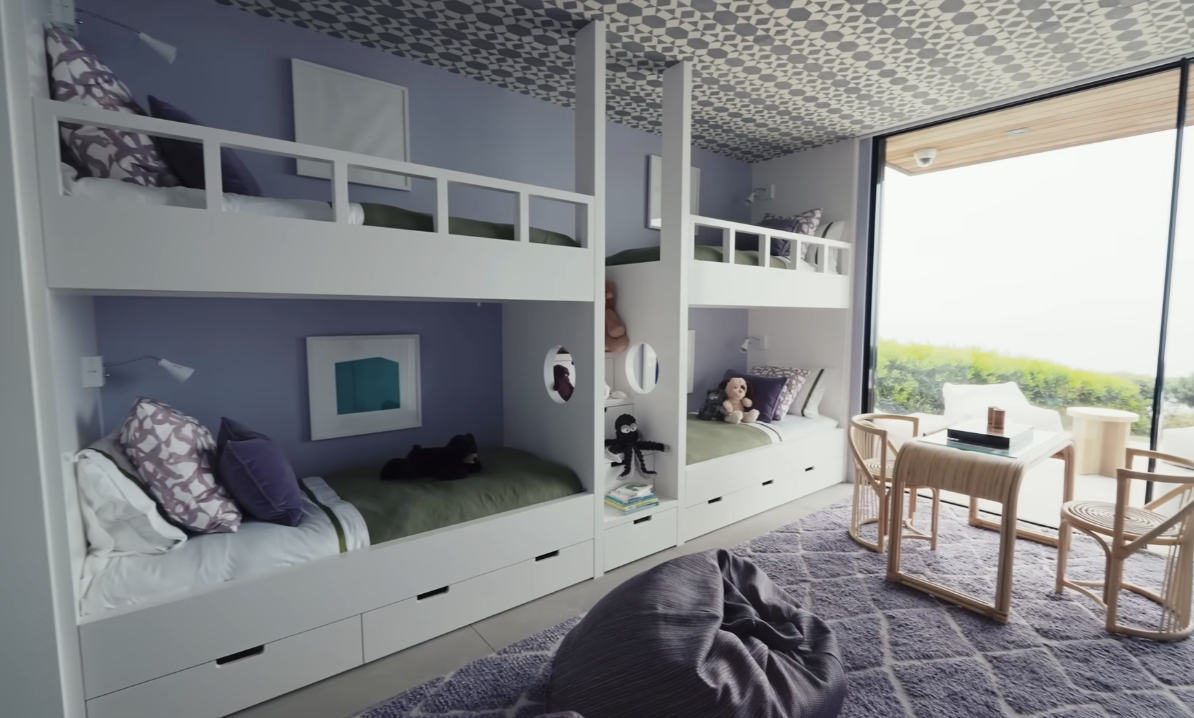 16.
Ellen adds that the grasscloth wallpaper — cleverly used on the ceiling — was the inspiration for the entire room. "The ceiling is a nice place to add a little vibe," she says. "It really does change everything."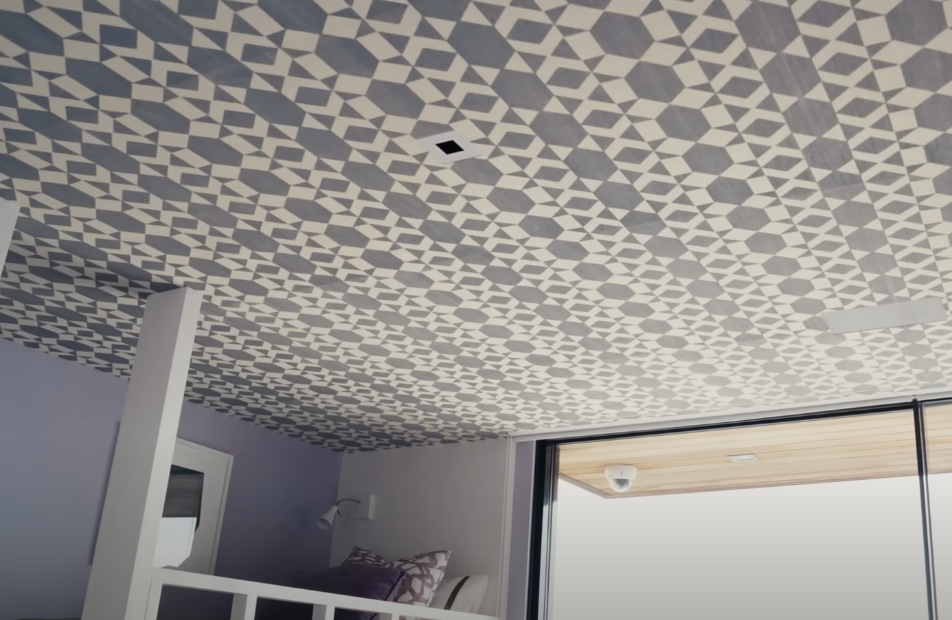 17.
And if the custom bunks weren't cute enough, they actually contain little windows across from one another so they can stay up late with their friends during sleepovers and talk. "Hopefully they stay up all night so they sleep in the morning and don't wake me up," Ellen jokes.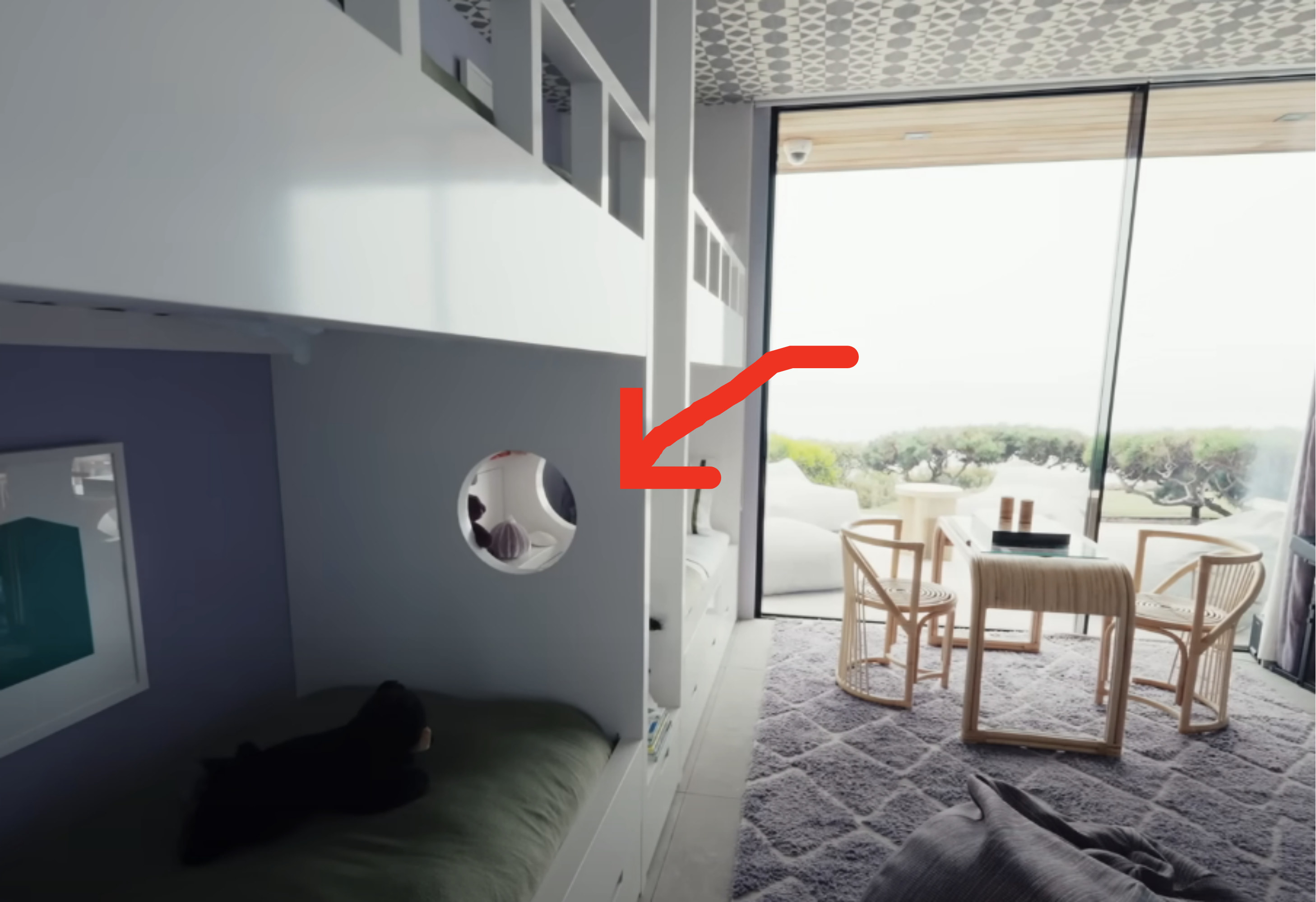 18.
The special touches for her kids don't end there, either. In another bedroom, Ellen points out the significance of the photography displayed throughout the room — and the art displayed around the rest of the house, for that matter.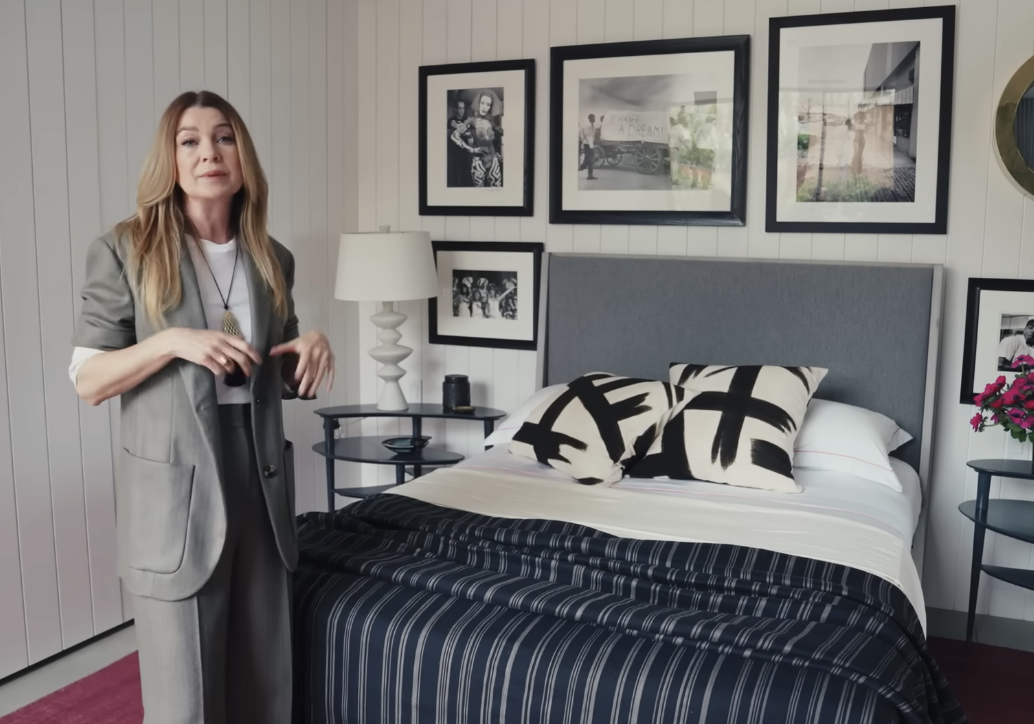 "These are all very important moments in Black history," she adds. "My children are Black, and it's really important for me to have lots of representation. In the artwork, I really make an effort to have it be predominantly Black artists."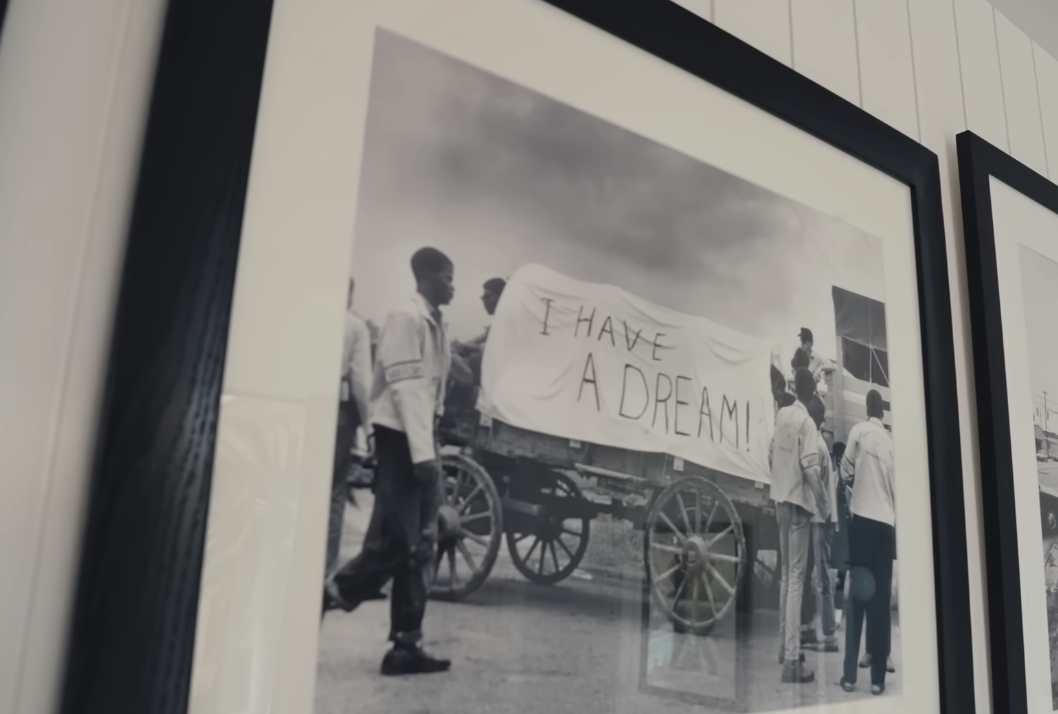 19.
In the courtyard space, there's a very gorgeous pool, which admittedly mostly hosts "so many kids running around and playing" in it. And when they host people at the pool, her husband is usually behind the bar making piña coladas and margaritas for everyone.
In summation: IDK if I want Ellen Pompeo to be my mother or if I just want to be her when I grow up. Her house? Chef's kiss.
What's your favorite part of Ellen's home? Drop your thoughts in the comments below.