Of all the countless frozen foods out there, one meal has always reigned supreme: frozen pizza. And TBH, it will continue to. Forever and always.
Now that I'm a grown-up who actually cooks for a living, I'm usually too busy cooking up something not pizza-related...but TBH, I live for a frozen pizza every now and then. That said, the number of choices out there is overwhelming. Have I ever bought the same pizza twice? Truly unsure. Gotta try 'em all, right?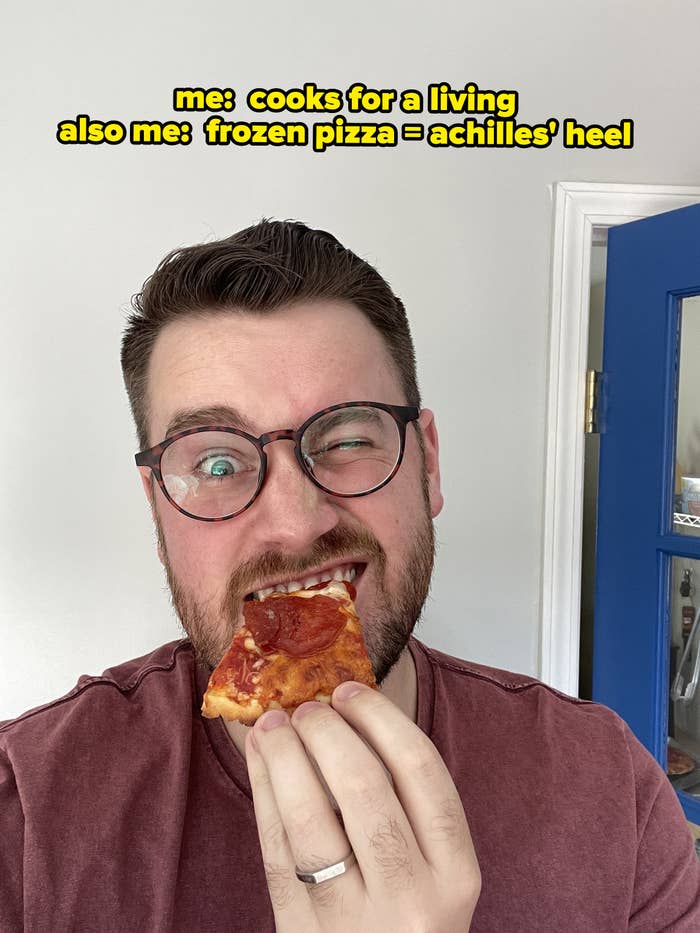 THE PIZZAS
In terms of which pizzas I decided to taste-test, I wanted to make sure I was testing pizzas that most folks in the United States have access to. There are surely areas of the US where you won't be able to find all of these, but instead of opting for the "fancy" frozen pizzas I'm able to buy here in NYC, I stuck with the classics...plus the versions from brands like Trader Joe's and Whole Foods.
I also decided to test pepperoni pizzas because it's baaaasically just a cheese pizza with pepperoni, right? Unless brands are really out here with completely different formulas for their cheese vs. pepperoni pizzas, I feel strongly that you can trust this ranking for regular ol' cheese pizzas, too.
Here are the pizzas that I ended up testing. First, the "common standards" that you can find in most grocery stores: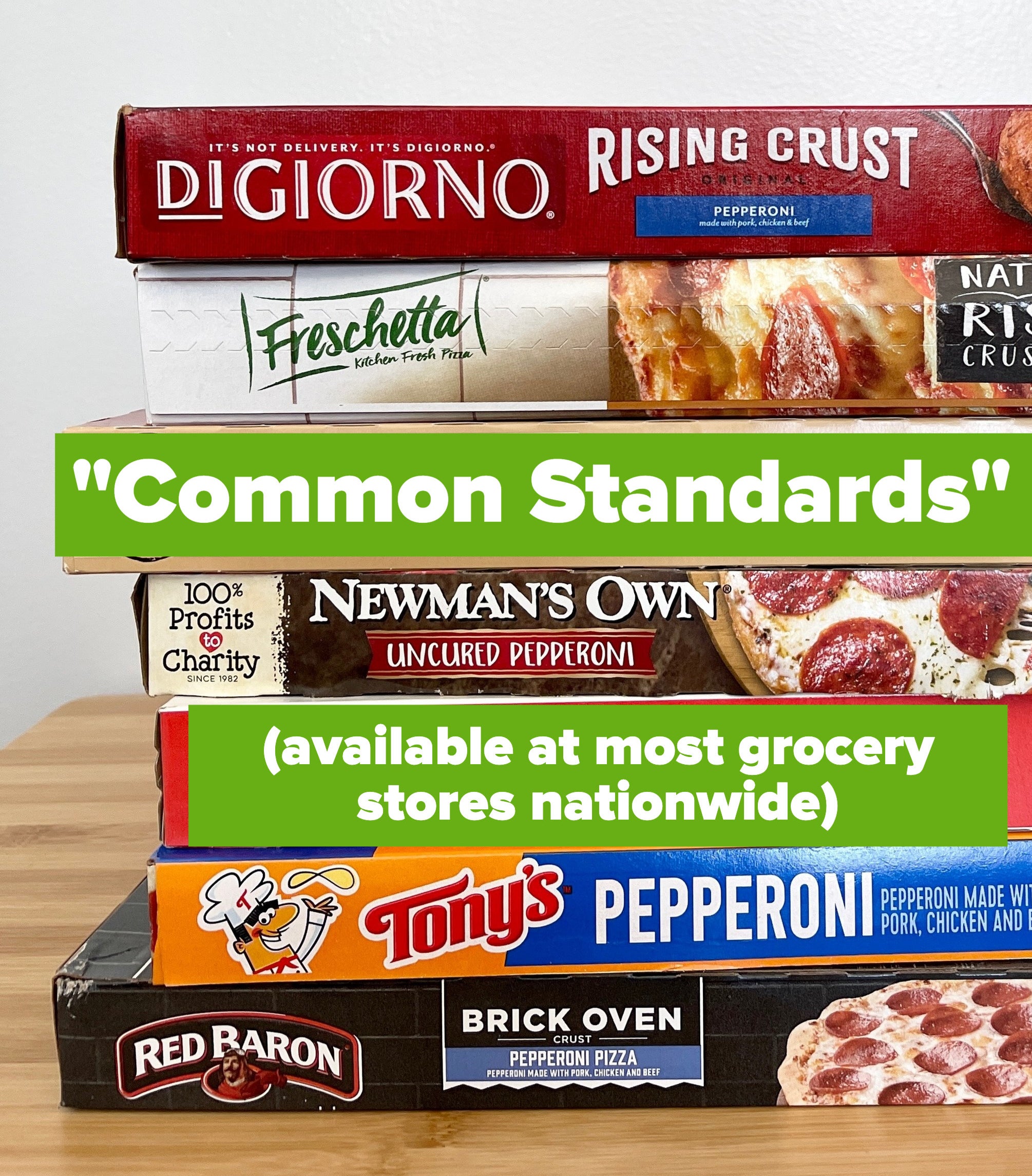 Then, we've got the "house brands" from nationwide grocery chains: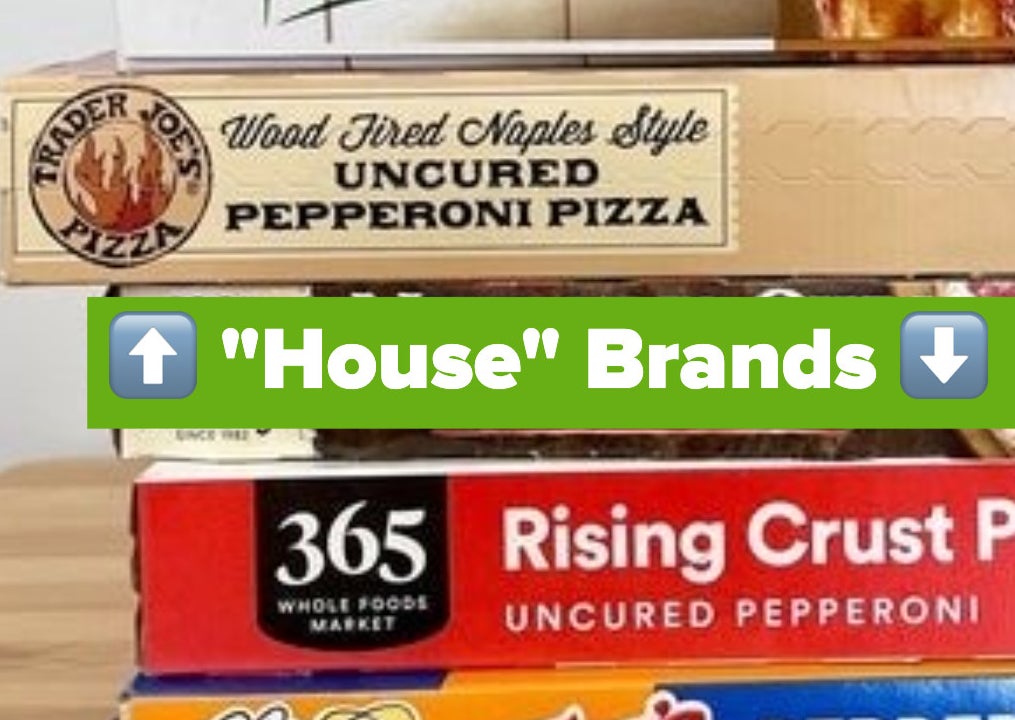 THE EXPERIMENT
Like the other grocery store taste tests I've done, and for the sake of fairness, I knew I had to do a blind taste test. Bless my very, very willing partner for cooking up seven entire pizzas over the course of a day, and bless the fact that we'll have re-frozen frozen pizza for the next...IDK, year. (Side note: If you're reading this and we're friends, come over for pizza.)
For each one I tried, I cooked it exactly as instructed on the packaging. I know, I know: There are better ways to cook frozen pizzas, but that's not really fair, is it?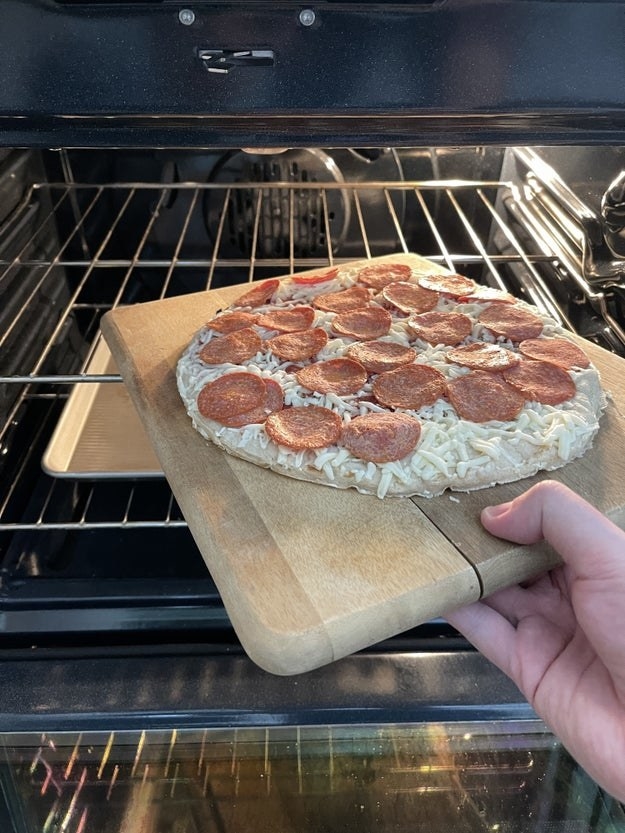 Instructions aside, there were a few additional (important!) things I was very conscious of: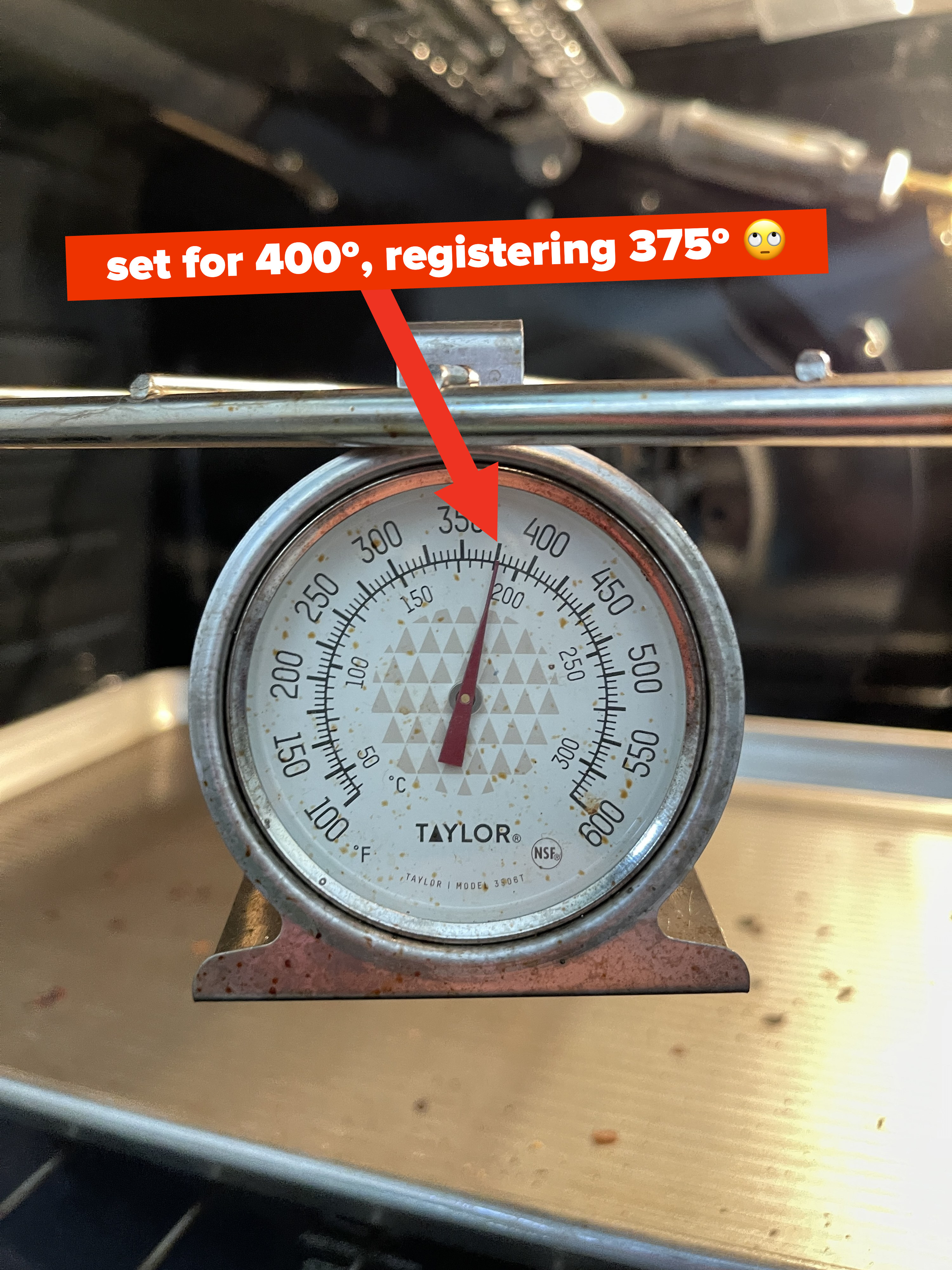 To rate each pizza, I took notes on the flavors, textures, and other thoughts I had after tasting each one. Welcome to my brain — I'm happy to have you here.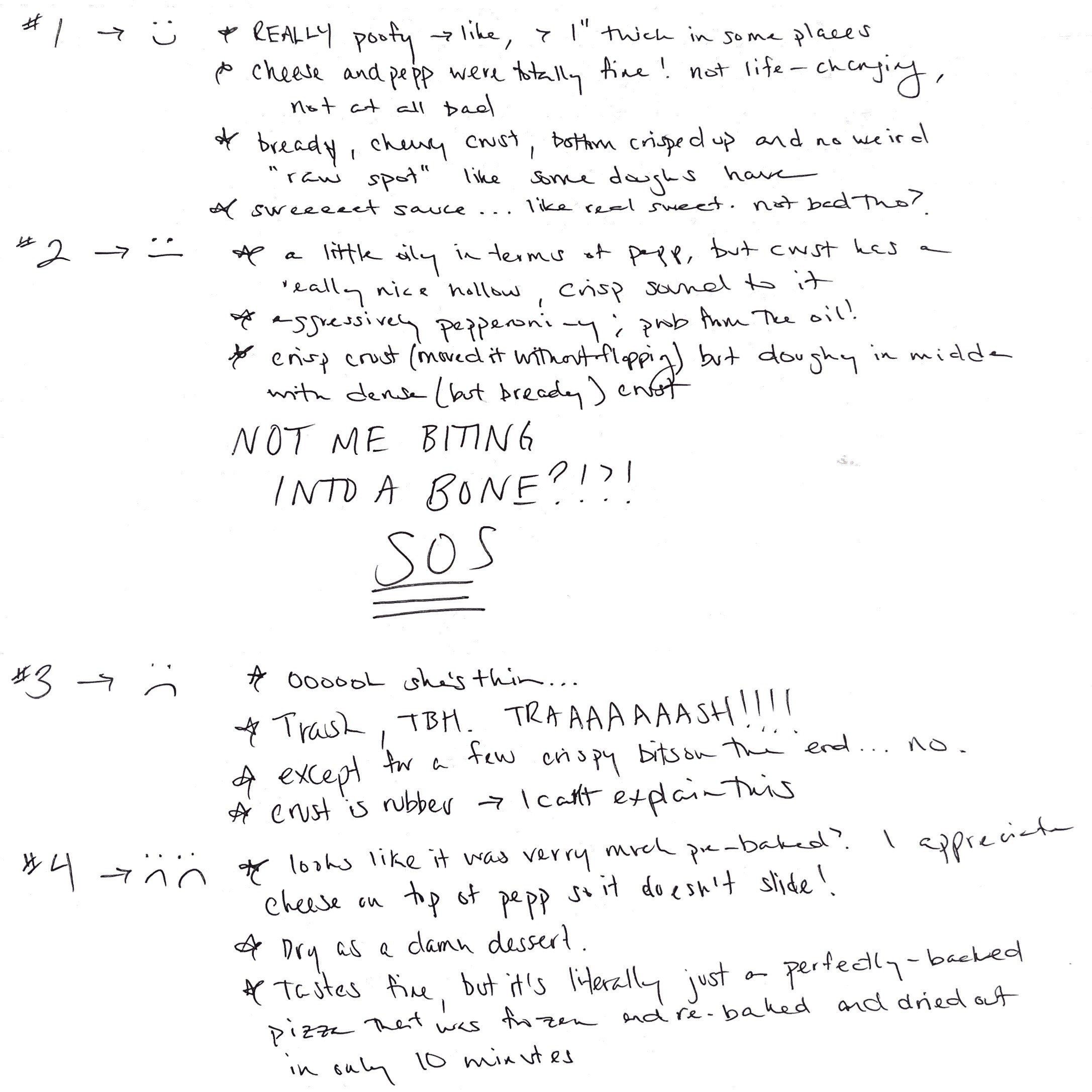 Before my partner revealed the order in which I tasted each and every pie, I ranked them.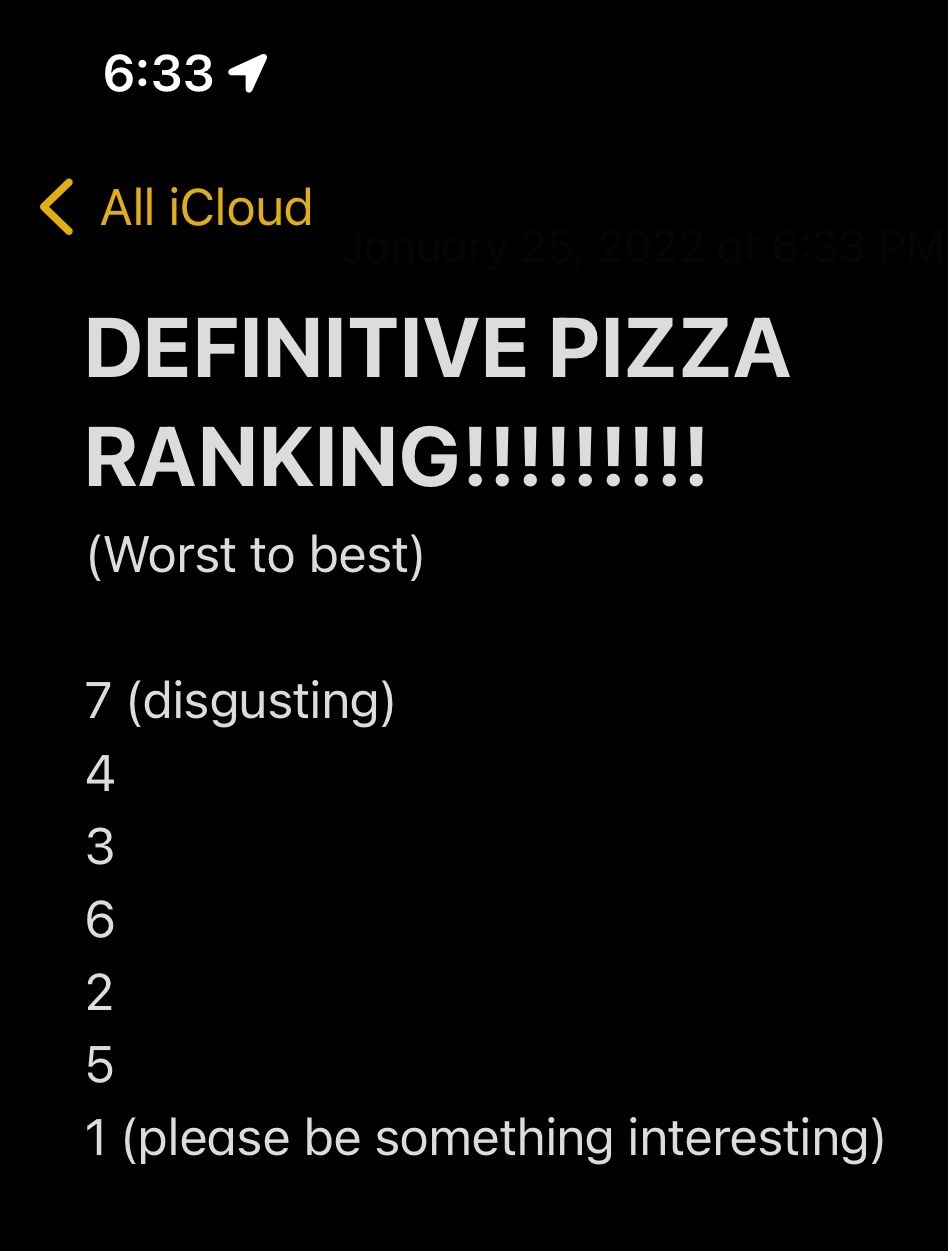 After all was finally revealed — and let me tell ya, some genuinely SHOCKED me — this is my definitive ranking from worst to best.
7.
Whole Foods 365 — This was pretty much one of the most revolting pizza crusts I've ever tasted.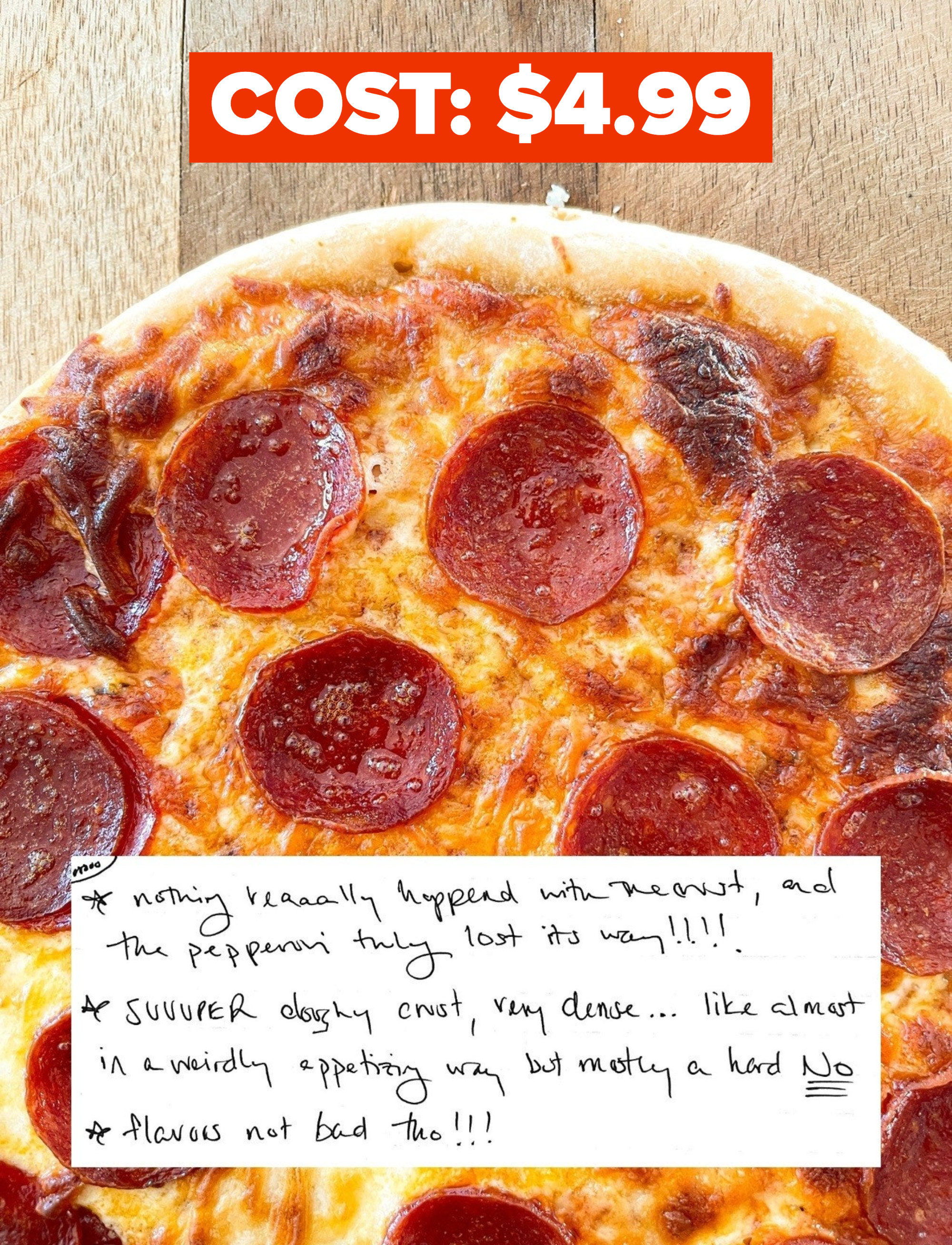 When I say "rubber crust," I mean it. Tearing into a slice of Whole Foods's "rising crust" pizza was like biting into an old tire. See that layer of dense, rubbery dough? Yeah, I'll pass.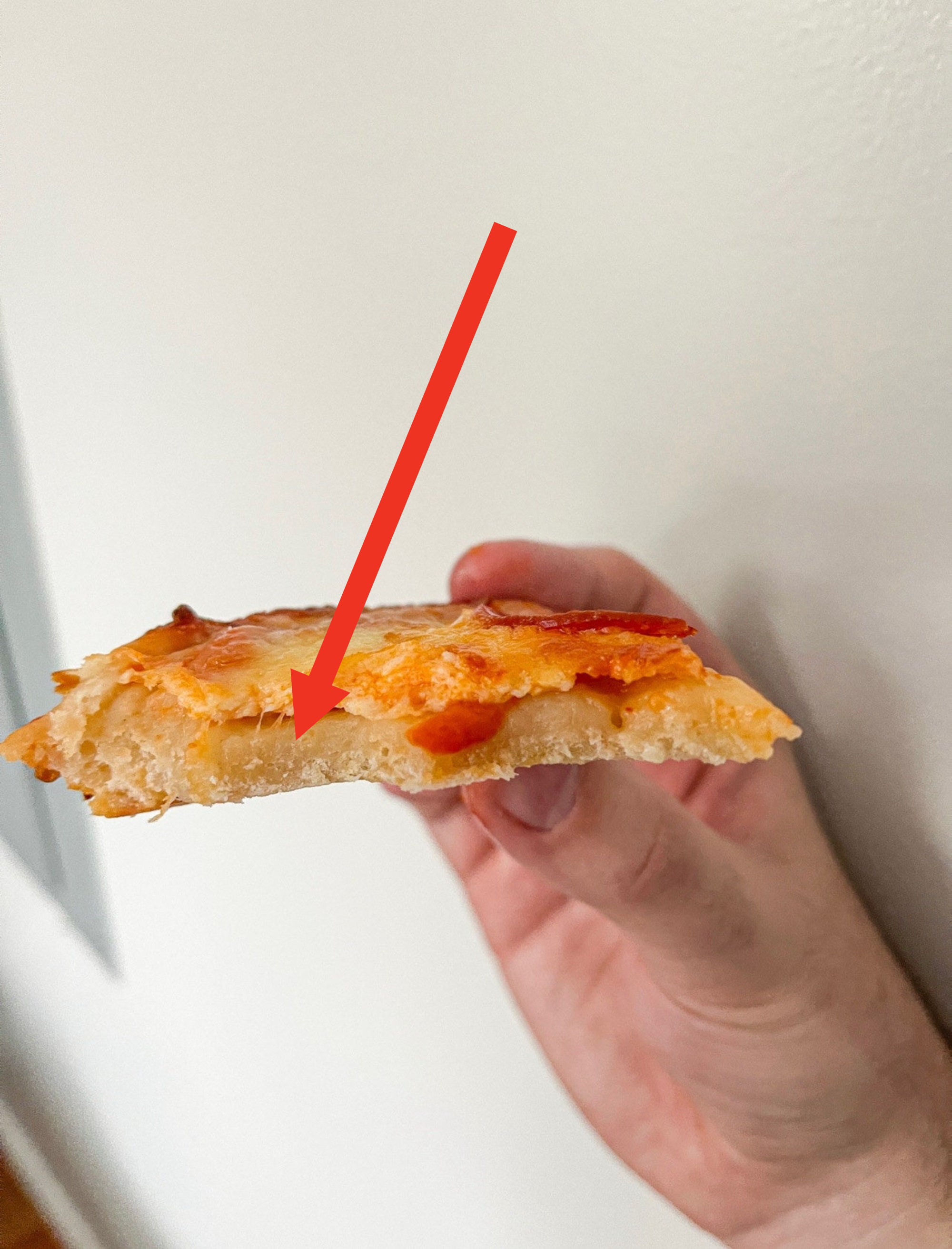 As I mentioned in my notes, the flavors weren't bad. But the dough was simply unforgivable, hence its dead-last position. Also, the instructions to "watch it rise for fifteen minutes of must-see action" have me howling with laughter. This pizza didn't rise a single millimeter.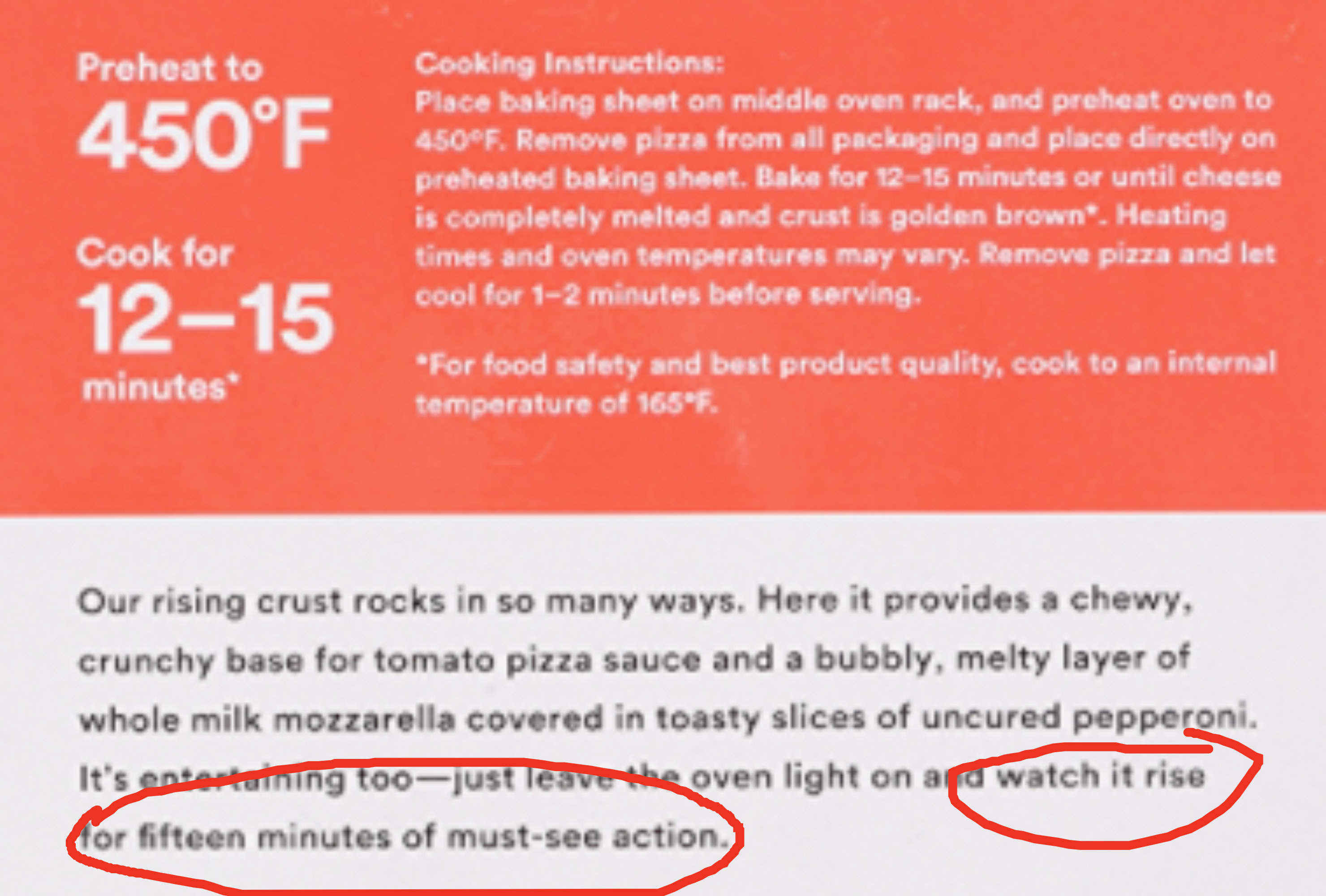 🍕 OVERALL RATING: 3/10 🍕
I don't know if I got a rogue pie, but yikes. Please, please, please don't waste your money on this rise-less "rising crust" pizza.
6.
Trader Joe's — I genuinely think they meant well, but this pizza was drier than a literal desert...let me explain.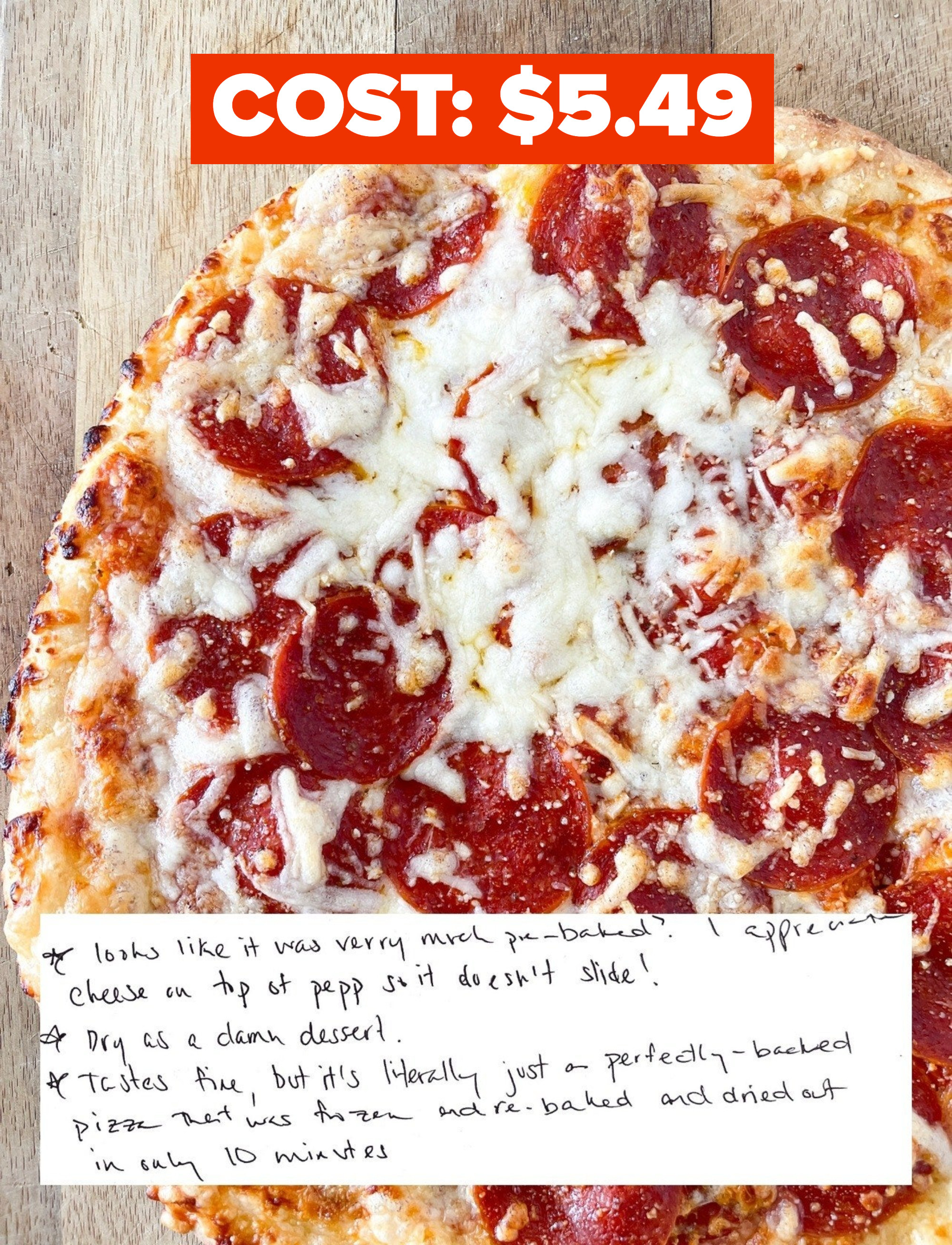 Here's my big problem with this one: It's branded as "Naples Style," which is (to grossly oversimplify) the "traditional," Neapolitan way. Think big, airy bubbles and a toothsome, wood-fired crust. The issue here is that this was very clearly a pre-cooked crust that they scattered sauce, cheese and pepperoni over. So by the time the toppings were melted, the crust was bone dry.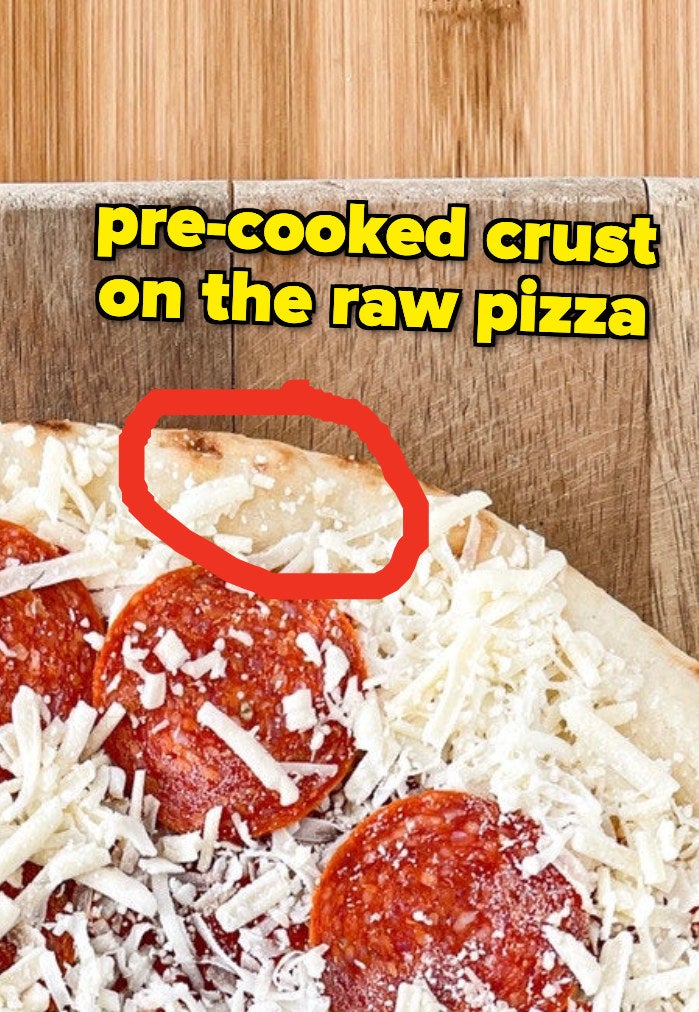 Like Whole Foods's pizza, I thought the flavors were solid on this one. You can tell they used quality ingredients, but the ridiculously dry crust was a dealbreaker for me. Next time I hit the TJ's freezer aisle, I'll stick to the Sweet Potato Gnocchi. (If you know, you know.)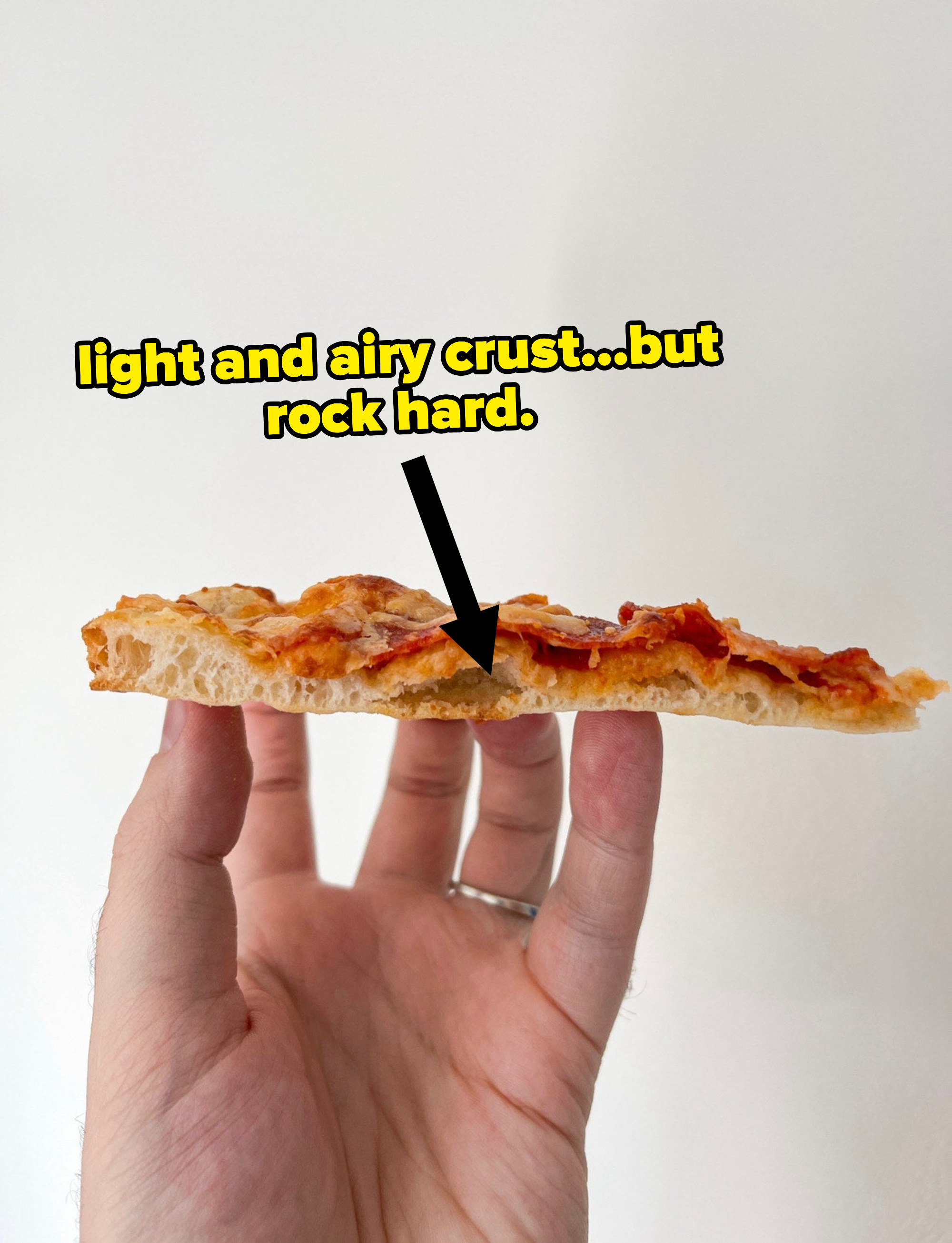 🍕 OVERALL RATING: 4/10 🍕
Trader Joe's may be a haven for many foods — frozen and fresh — but I can't in good conscious recommend you buy this pizza. Sorry about it!
5.
Tony's — While the crust may be doable (though not at all exciting), the toppings reaaaaally weren't.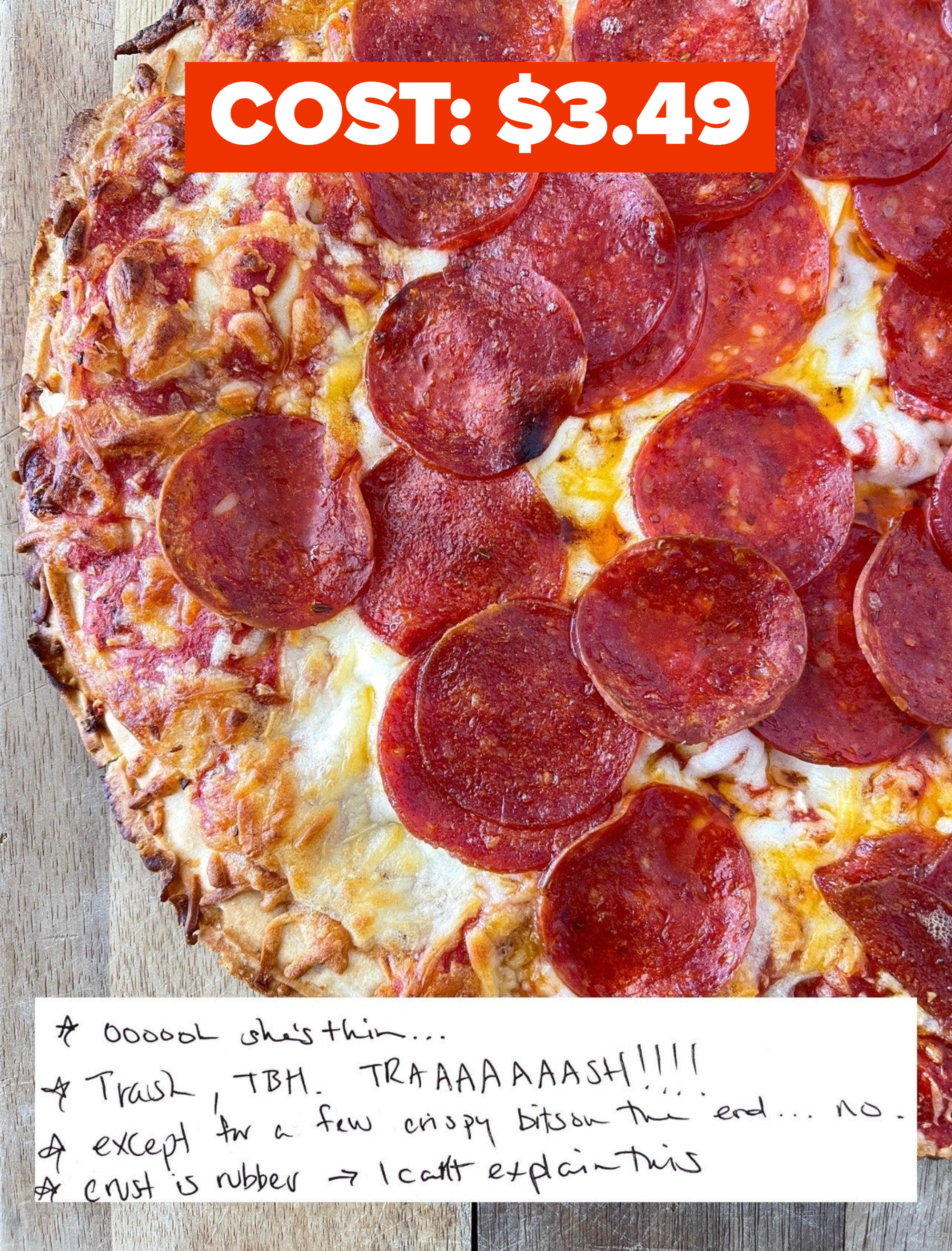 My biggest issue with Tony's pepperoni pizza is that the ingredients were...subpar at best. Of all the pizzas I taste-tested, I'd say the sauce and cheese on this one were the most "meh," and the pepperoni itself tasted a bit off. Not in an alarming oh-my-god-I-have-food-poisoning way — it just wasn't all that pleasant.
That said, at less than $4 a pie I'll go ahead and say that Tony's is a solid choice for a budget-friendly frozen pizza...but truthfully, there's another (better) cost-effective pizza on this list that may very well be worth spending the extra $1.50.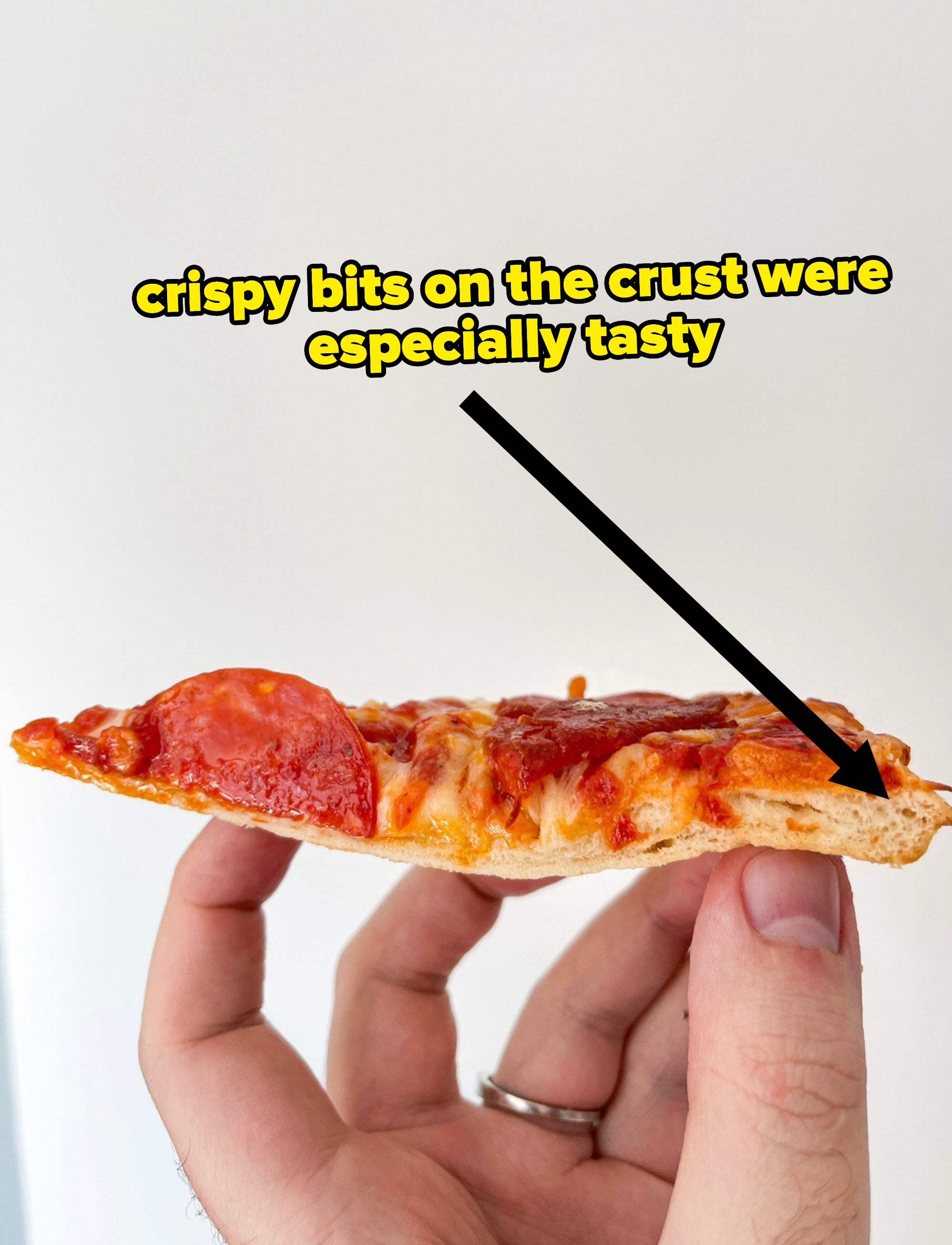 🍕 OVERALL RATING: 4.5/10 🍕
There's not a ton to write home about here, but if you're on the hunt for a frozen pizza that won't hurt your wallet, Tony's is definitely worth at least trying.
4.
Newman's Own — I don't entirely understand the hype over this one, but if you like a super thin-crust pizza, I'd definitely suggest it.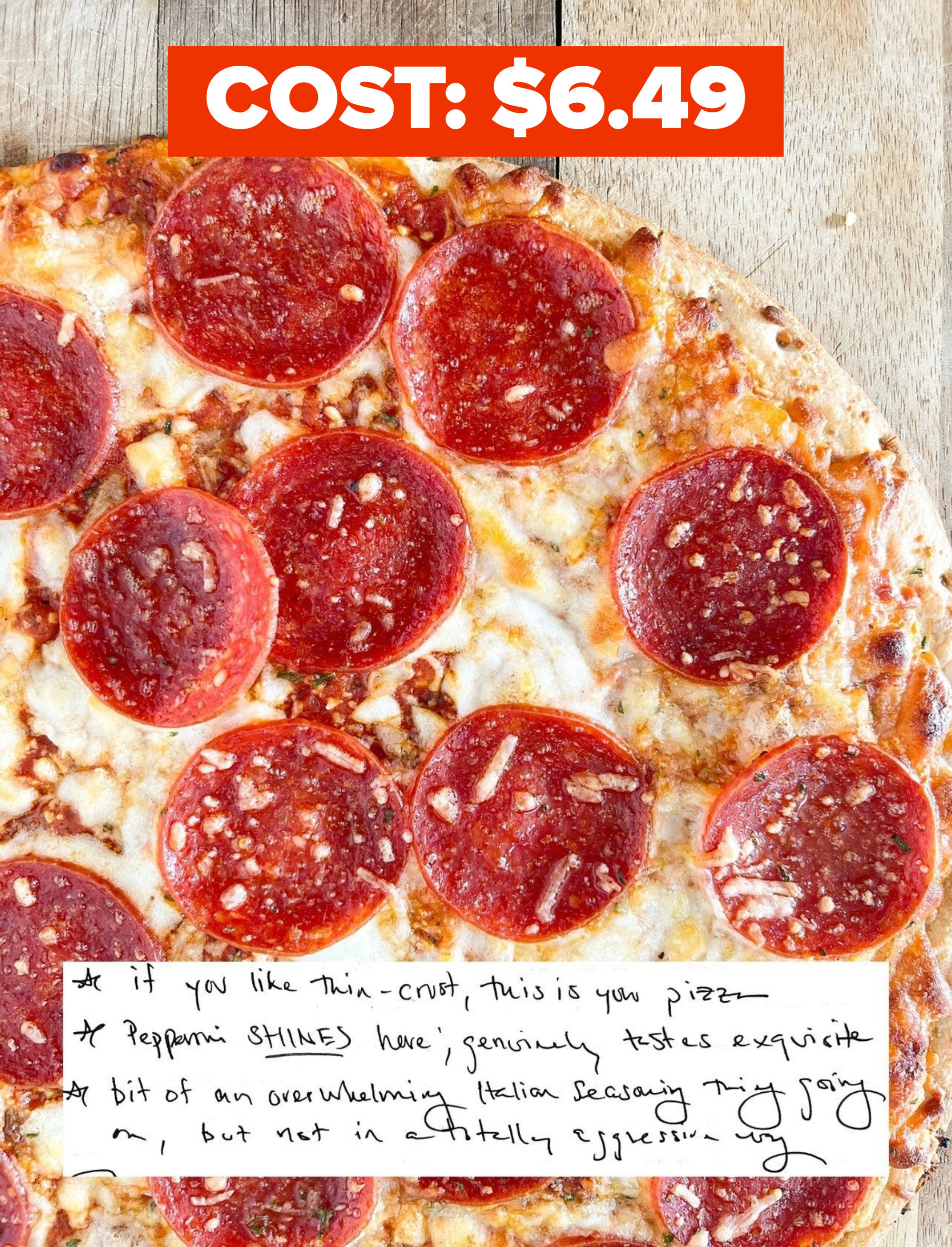 I can't really believe I'm saying this, but the Newman's Own pepperoni? Exquisite. It was perfectly marbled without being too fatty, and much thicker than all the others. Both of these factors contributed to a seriously meaty pizza that wasn't at all oily — which, if you know pepperoni pizzas, is kind of an anomaly.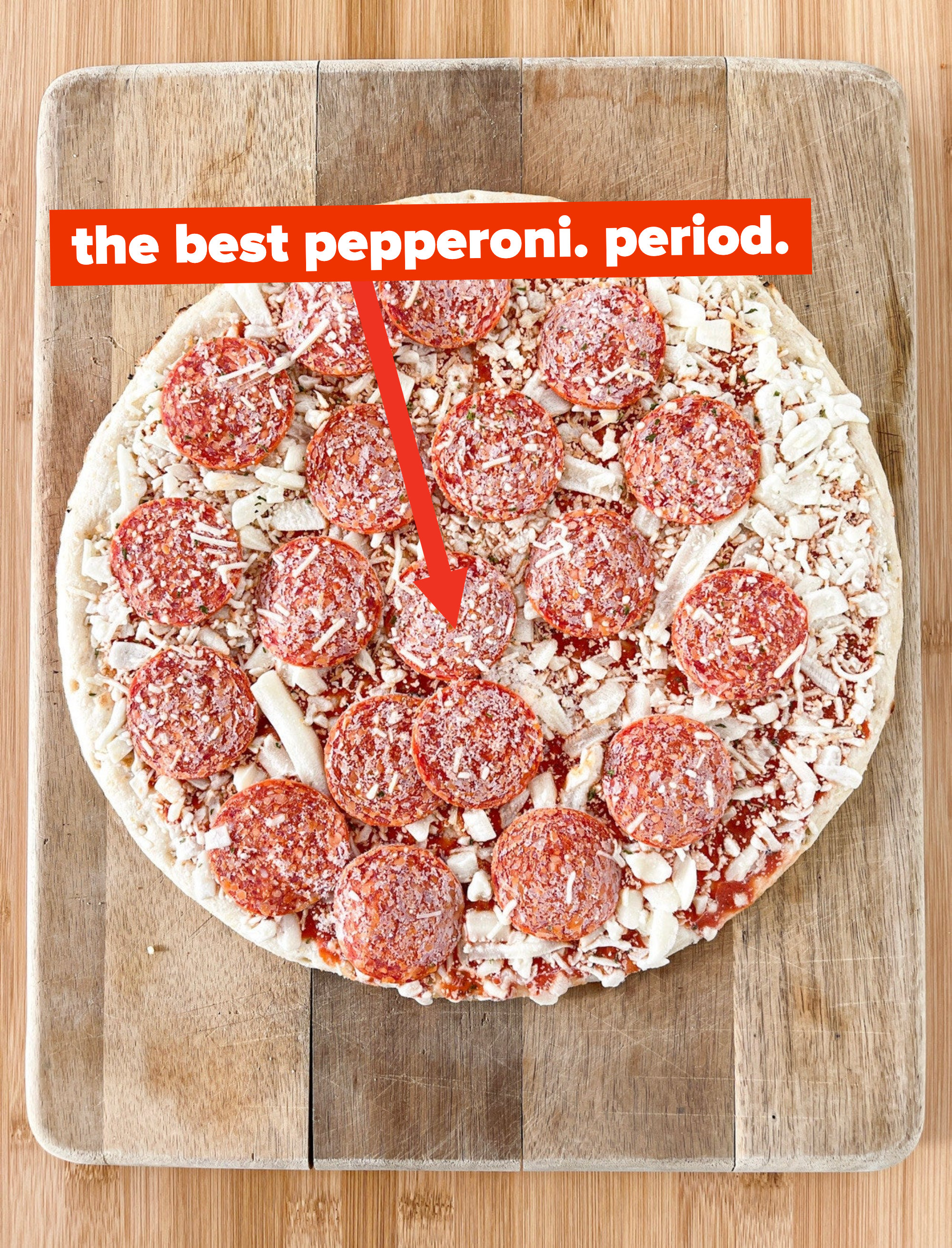 Pepperoni aside: The cheese was melty, and the sauce was pretty tasty. It had more of an "Italian seasoning" taste than all of the others, so depending on your tastebuds you may or may not like that...but overall, I thought this was a totally acceptable frozen pizza. If really thin crust was my thing, this would be my go-to forever.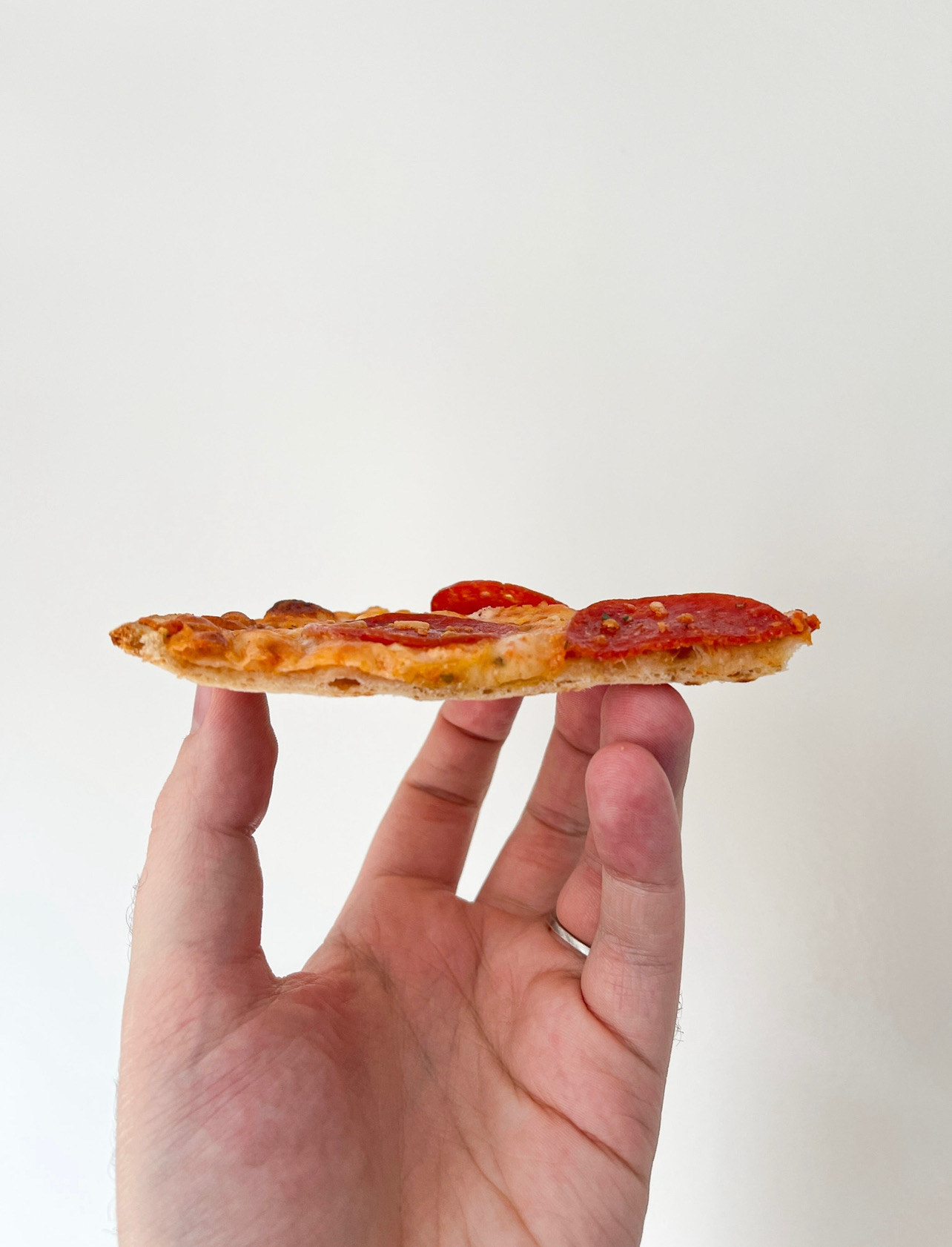 🍕 OVERALL RATING: 7/10 🍕
Thin-crust pizza lovers: Newman's Own was made specifically for you.
3.
Freschetta — The pepperoni fell short on this one for...well, a few important reasons. However, the other elements were some of the best I tasted.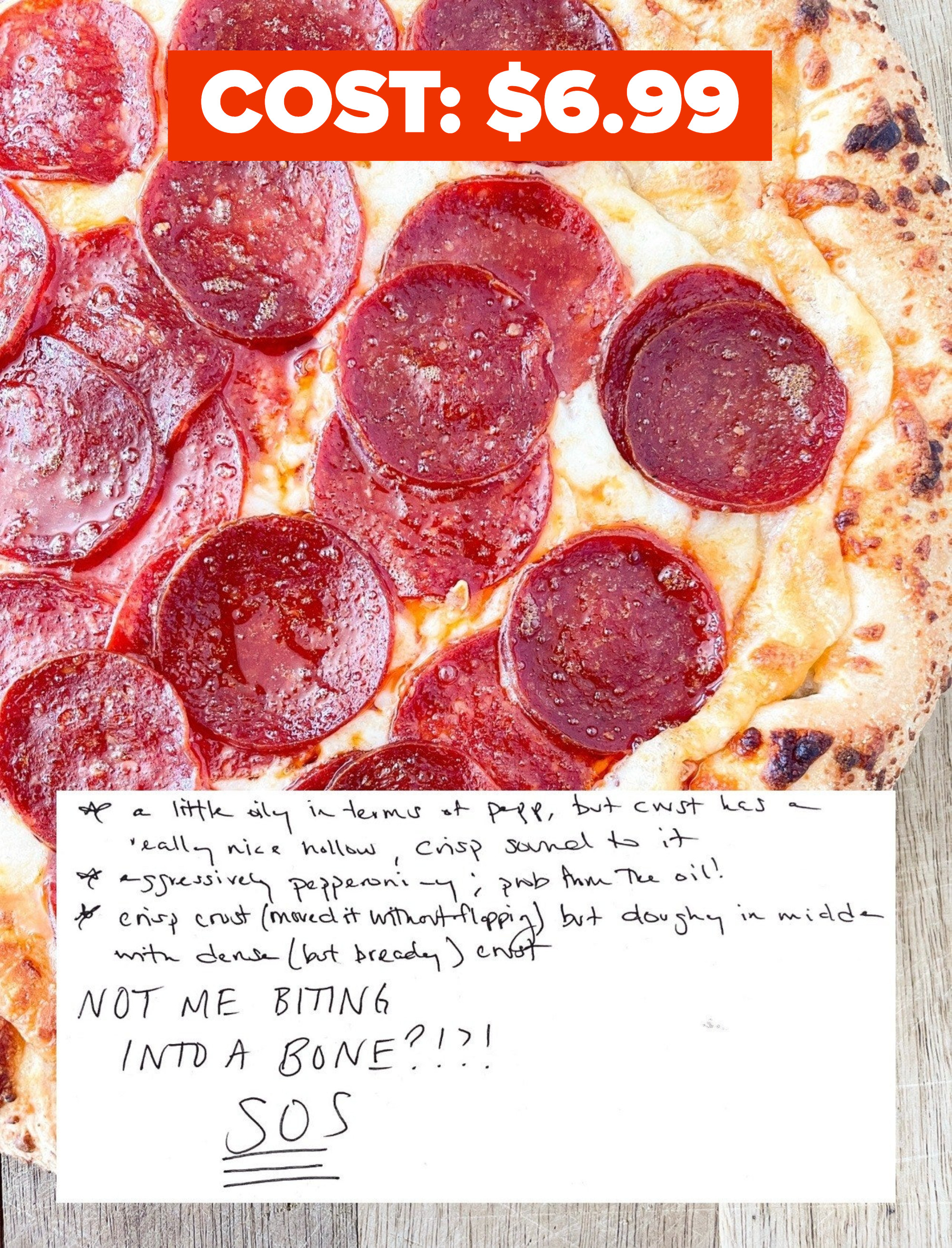 The crust was the true star of the show. Like, I think it was the best crust I tried?! The edges were perfectly puffed with gorgeously browned bits, and the crust under all the toppings stayed gloriously light without turning into a thick ol' slab of bread.
Freschetta also means BUSINESS when it comes to the cheese — they didn't skimp on the mozzarella here (which was something I very much appreciated). I think this was the cheesiest pizza of them all, so yeah, major "winner" energy. But again, there's my not so stellar experience with the pepperoni, plus the fact that the pizza as a whole was on the oily side.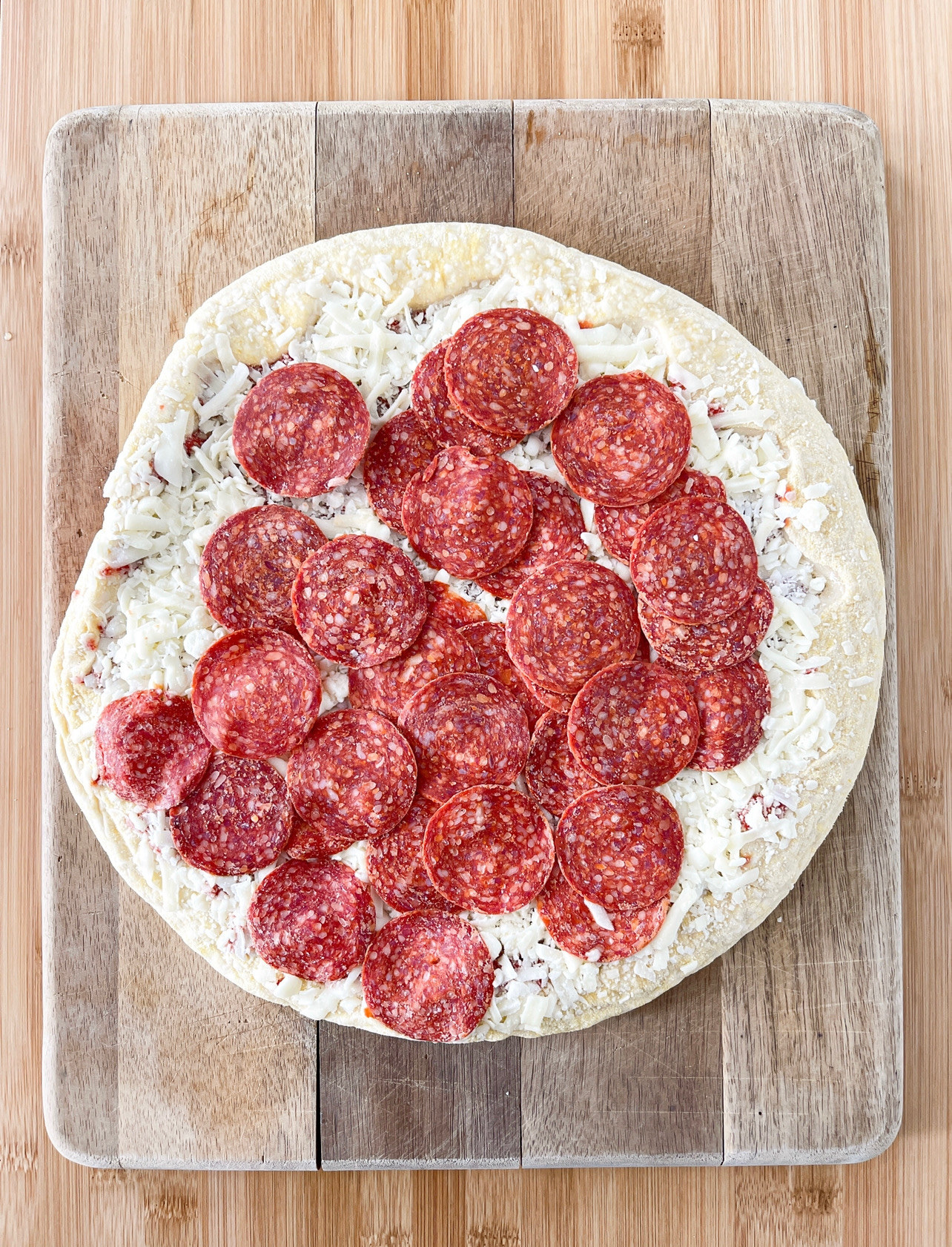 🍕 OVERALL RATING: 8/10 🍕
It's actually pretty similar to my #1 pick, all things considered...but subpar pepperoni meant that I had to dock a point or two.
2.
Red Baron — The closest frozen pizza to New York-style that I tried.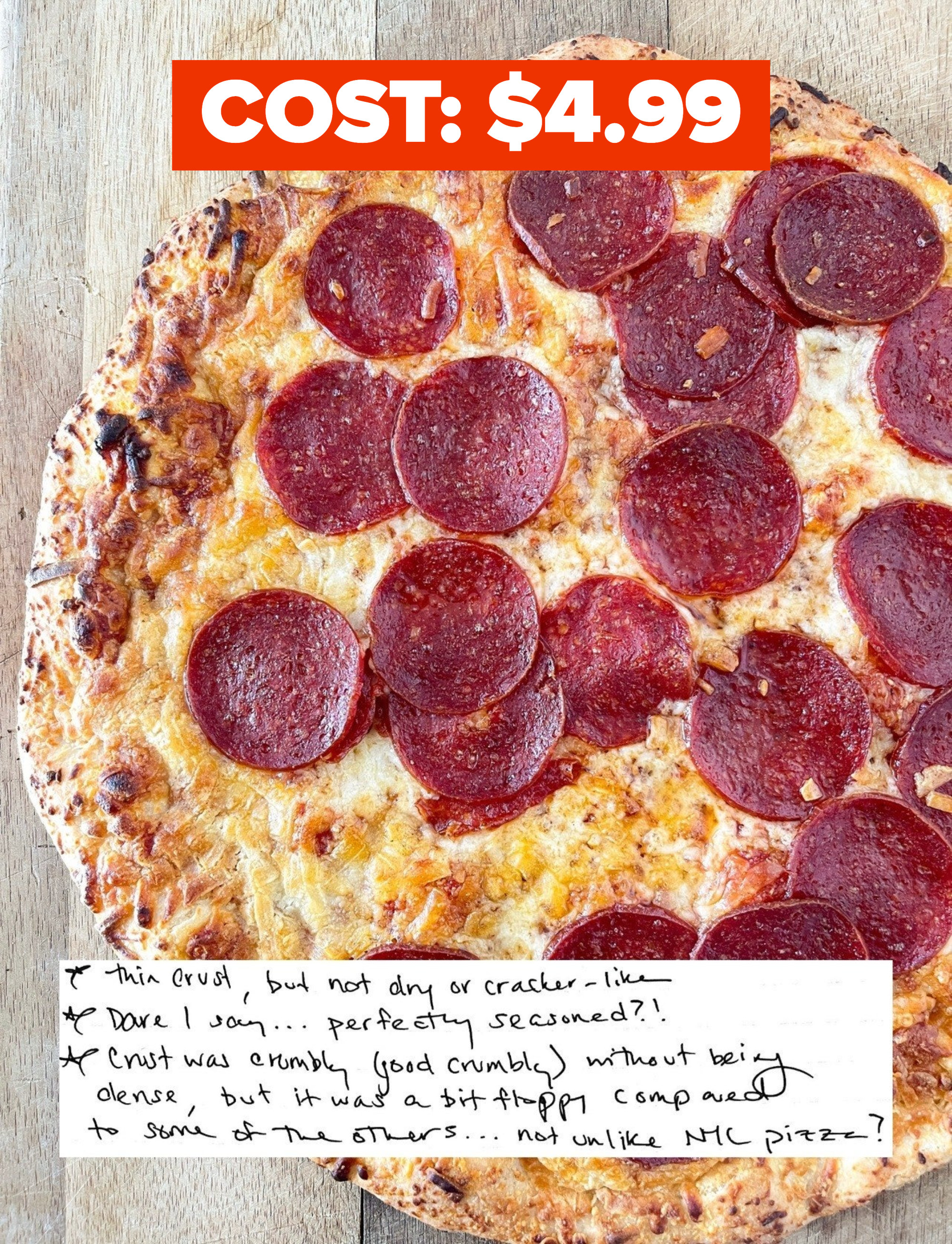 First, the dough. If you can't already tell, I'm a major crust fan — and this one didn't disappoint. Unlike the thick, bready Freschetta pizza, Red Baron's version keeps things a bit lighter and thinner while still providing plenty of chew. I deeply appreciated the crust itself being a bid crumbly — almost shortbread-like — but not at all dry.
Let's not forget the sauce, either. That glooooorious, glorious sauce. I don't think I've ever noticed the sauce on a frozen pizza before (like, why would I?) but while eating this one, I couldn't help it. As I mentioned in my notes, it really was "perfectly seasoned" and helped to bring all the various elements together, which made for a pretty stellar pizza-eating experience.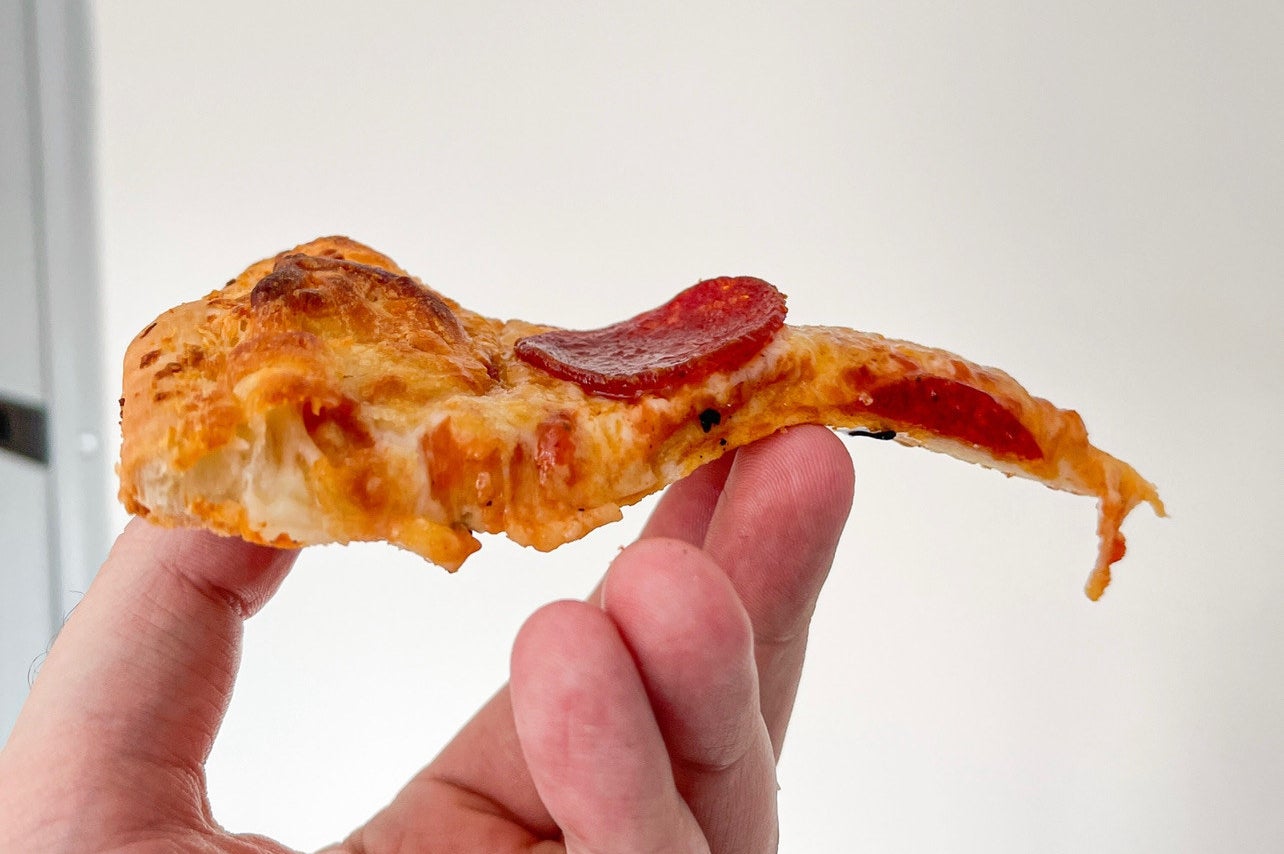 🍕 OVERALL RATING: 8.5/10 🍕
If a bready, thick crust isn't your thing, Red Baron is probably the best frozen pizza you could get your hands on.
1.
DiGiorno — "It's not delivery, it's...also the best frozen pizza out there. Hands down."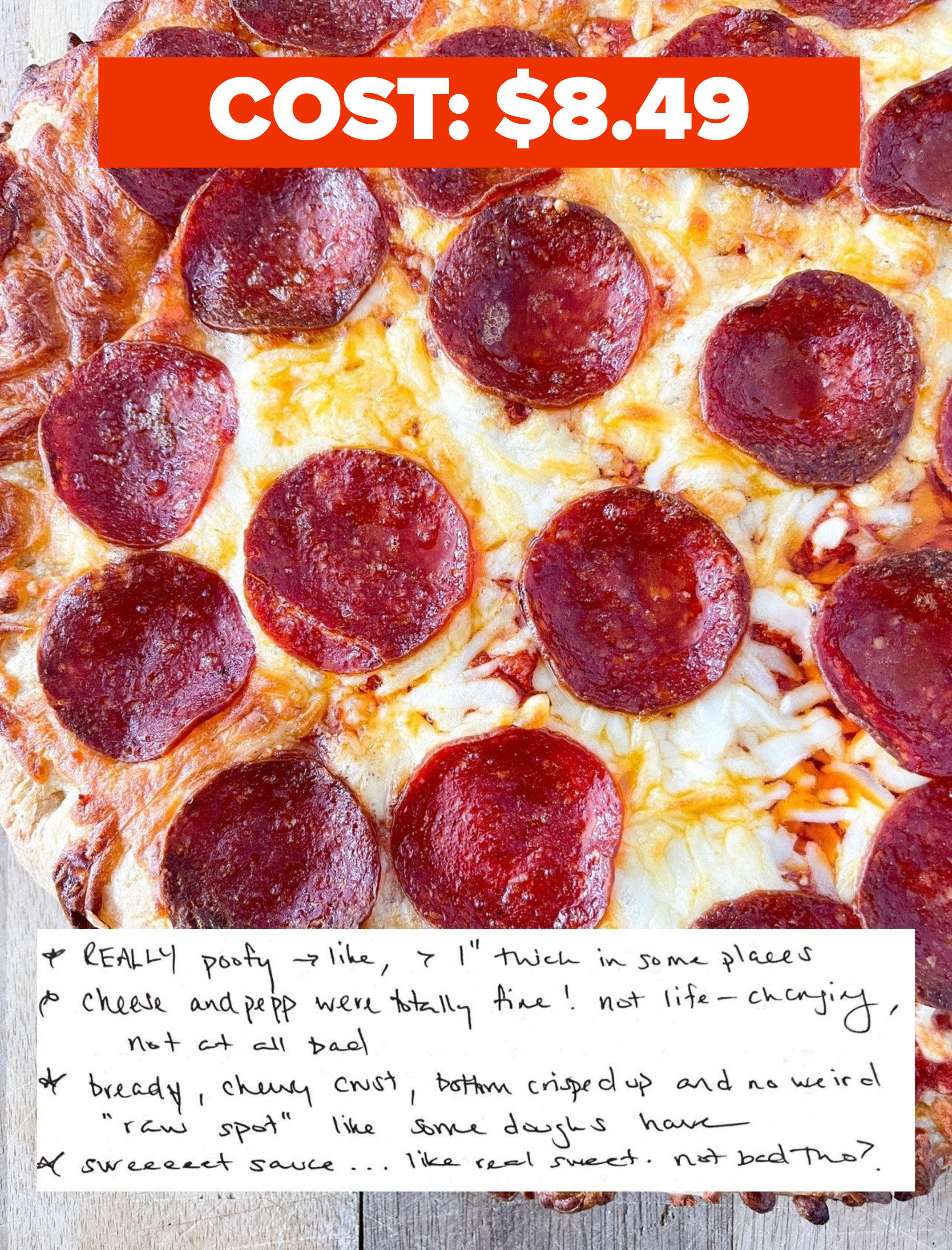 It's not that all the elements of DiGiorno were best-in-show — Newman's Own had the best pepperoni, Freschetta had the best cheese, and the Red Baron crust was seriously delicious. DiGiorno didn't outright win any category, but it surely had the best combination of everything that makes a pepperoni pizza delectable.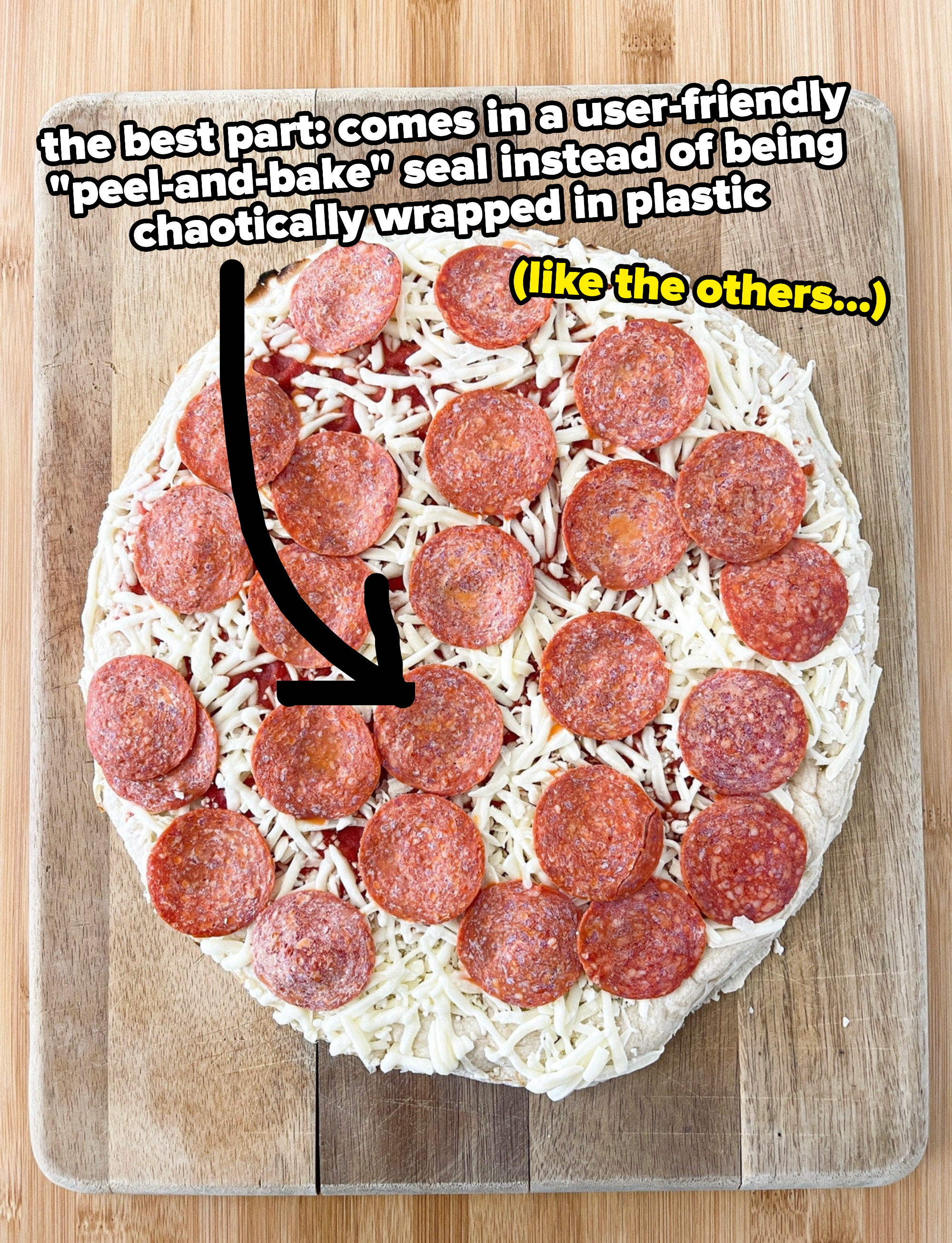 One tiny potential caveat here (though I wasn't bothered one bit): They call this a "Rising Crust" pizza, and that's the understatement of the century. I cooked this baby directly on the wire rack in my oven, as directed, and parts of this pizza rose to be over an inch thick!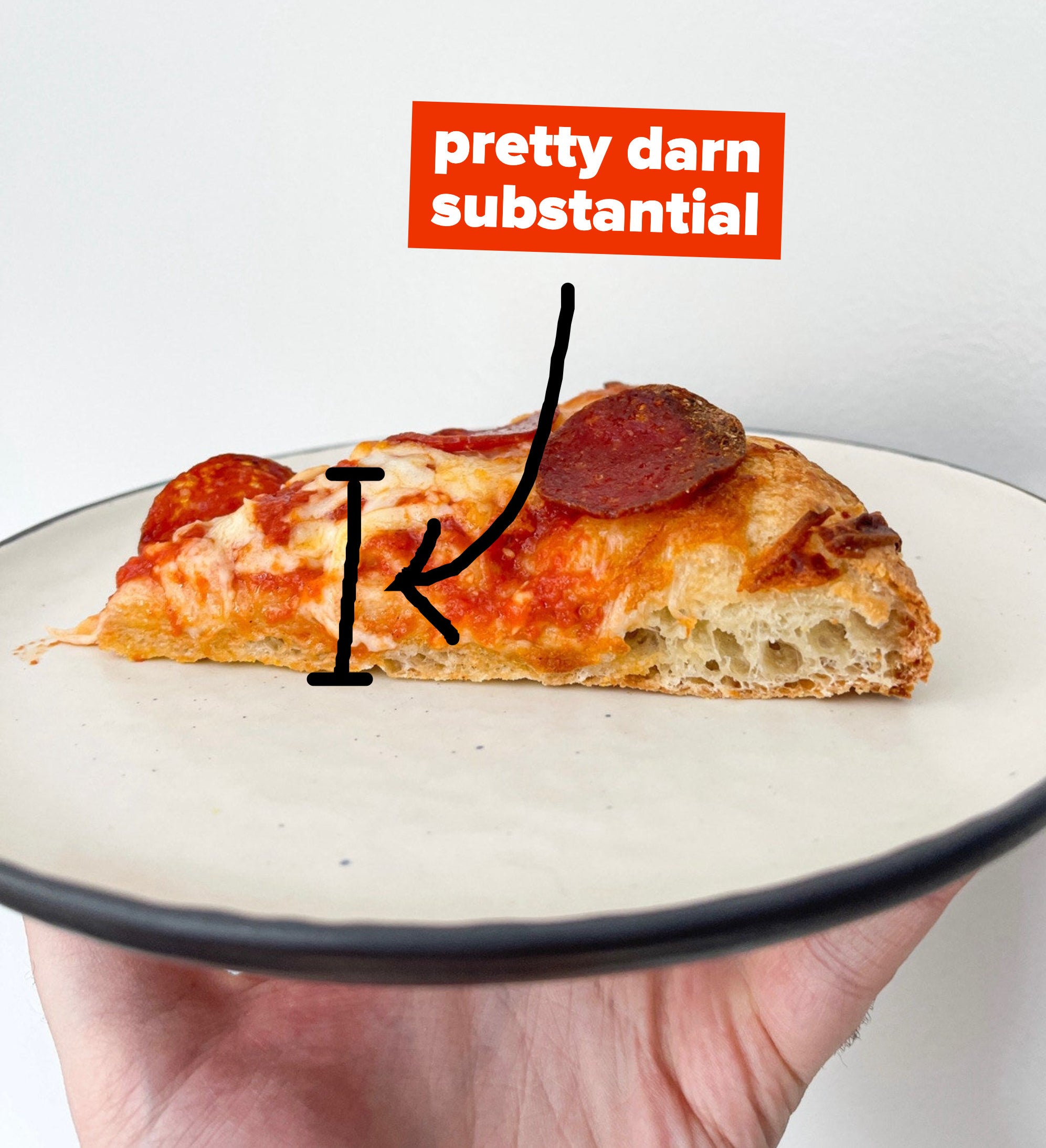 Is DiGiorno going to compete with that hot-from-the-oven slice or pie from your favorite pizza joint? Probably not. But they know exactly what they do best, and they do it really darn well. It's also the most expensive pizza I tried, coming in at $8.49 — $1.50 over the second most expensive pie, Freschetta. Clearly, the DiGiorno demand is real.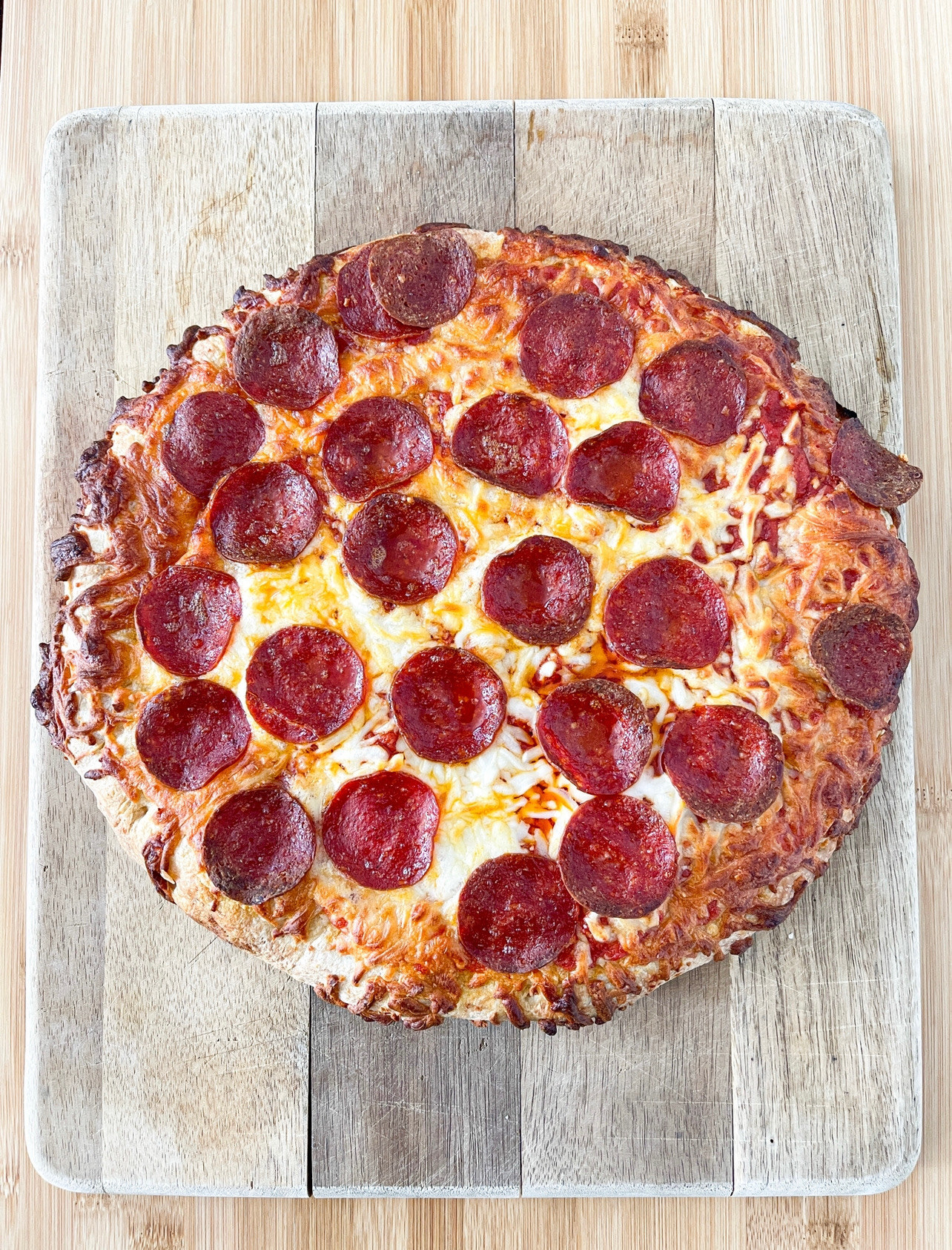 🍕 OVERALL RATING: 9/10 🍕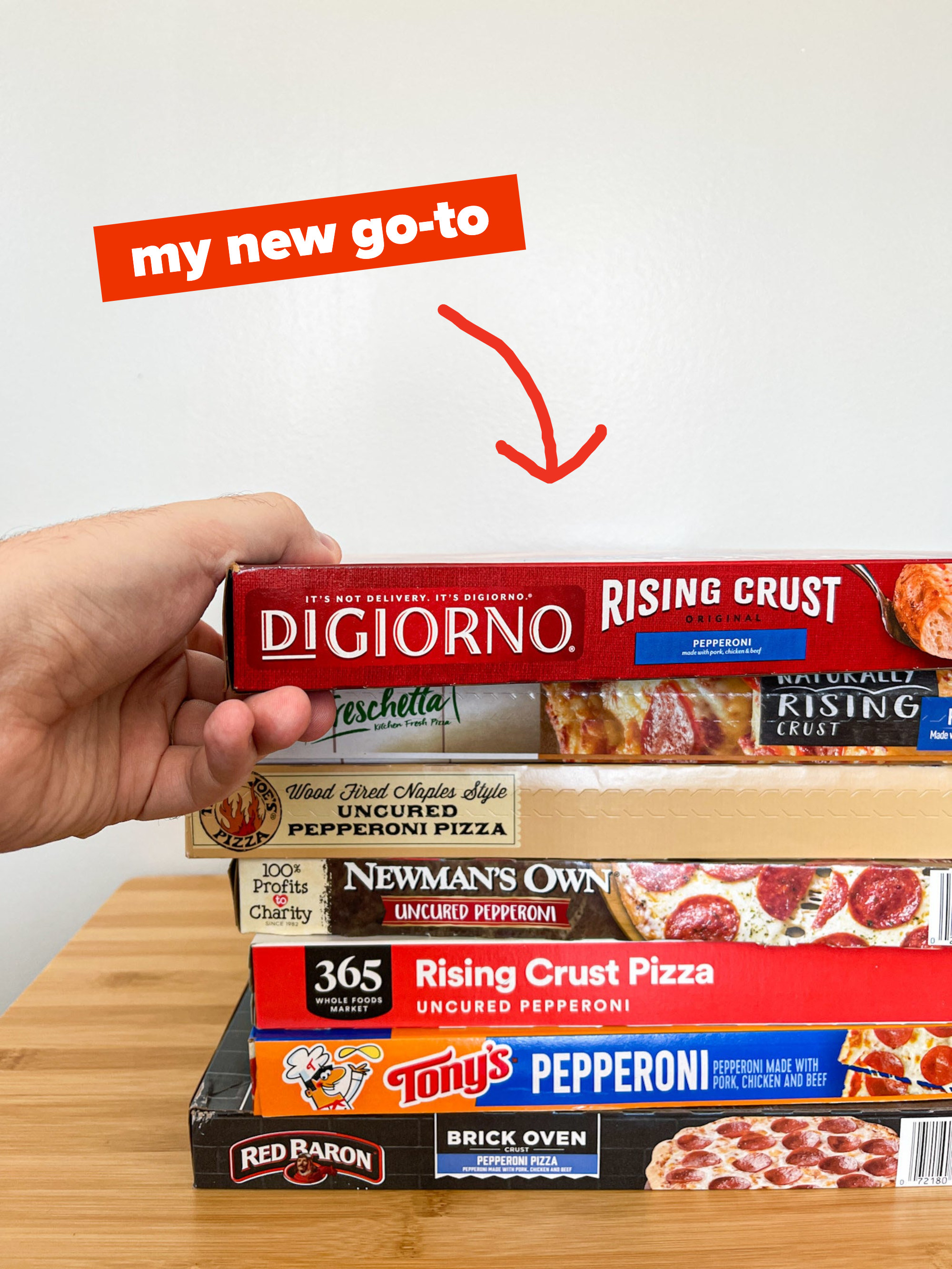 If you're into grocery store taste tests and reviews, check out exactly what I thought about the most popular marinara sauces out there. I'll be doing more blind taste tests on a monthly basis, so if there are any grocery store staples you're reaaaaaally obsessed with (and want me to rank), let me know in the comments!👇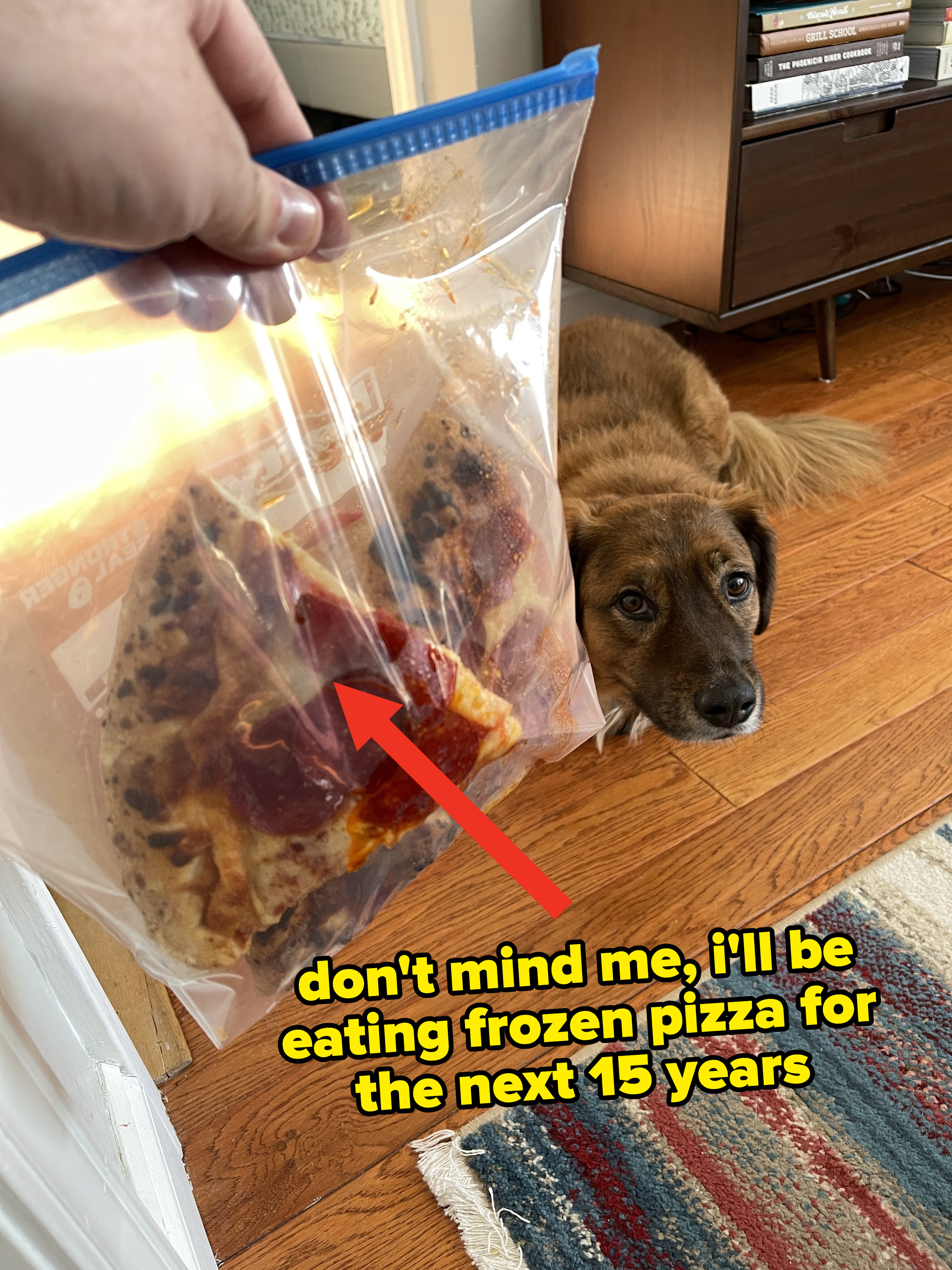 If you're curious about how other popular grocery store products stack up to one another, you can check out the rest of my blind taste tests below: