Thanks to a new POV video, you can take a virtual ride down the world's tallest waterslide. Try it below.
The German name of the ride is Verrückt , which translate to "insane".
The ride, standing at a record-breaking 140ft tall, is set to shortly open at the Schlitterbahn water park in Kansas, US. The ride is taller than the Niagra Falls.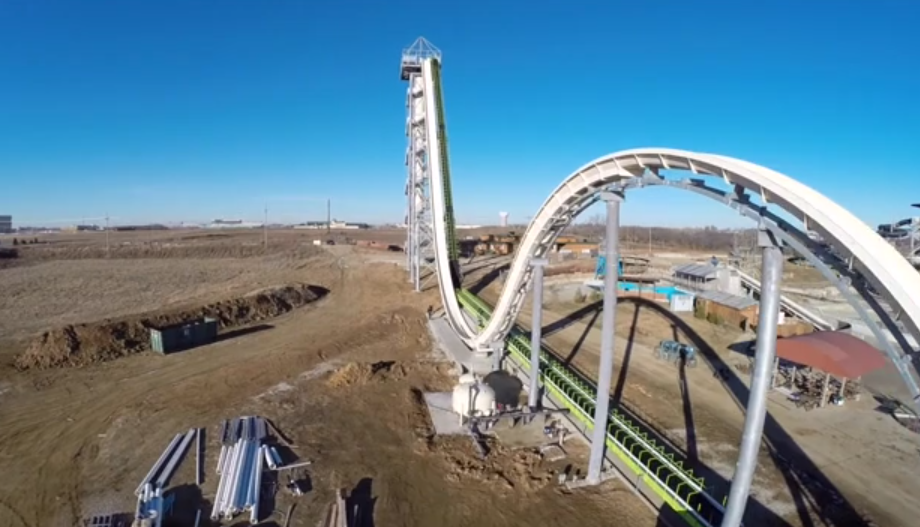 For anyone wanting to ride the waterslide, they have to climb 264 steps and then be strapped into a four person raft below plummeting down the slide at 62 miles her hour.
No date has been set for its opening. Despite construction delays, Winter Prosapio, a director at Schlitterbahn, says that their crews are working hard to finish the project. He added: "We're going to try to stay away from a date at this point."