A new project started by IBM calling on female scientists to "hack a hairdryer" has been widely ridiculed and branded sexist by scientists who have taken to social media to call out the tech company.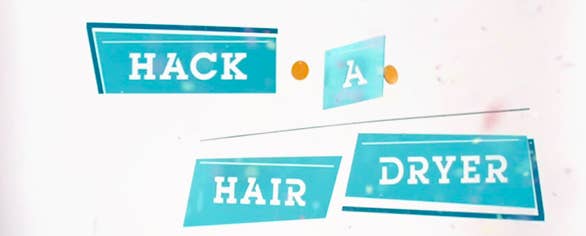 IBM's project asked women to "give a hair dryer a fresh new use", take a video of the work, and share it on social media. The project was an attempt by the tech company to "dismantle the stigma in tech" and to be inclusive of women in the industry.
The description of the project on the site reads: "Girls don't like science? Women can't code? Only men wear lab coats? It's hair-raising misperceptions like these that keep bright minds out of research labs, scrum teams and engineering tracks—leaving untold innovations on the shelf. It's time to blast away the barriers that women confront on a daily basis. Help us make a statement that it's not what people think of you that matters, it's how you think!"
So when IBM tweeted the project over the weekend, scientists took to social media to let the company know what they thought of #HackAHairdryer.
While a number of people were supportive of the project, the large majority of men and women in science began to respond to the tweet mocking it for being "accessible to women."
Others came up with their own ingenious ideas about how to hack hairdryers.
Some people sarcastically declared the end to their science career as they didn't own a hairdryer.
Despite the jokes, a number of scientists noted how they believe the project will do more harm than good for girls and women.
Many described the campaign as going back in time for its treatment of women.
Not only did the replies to the tweet lead to hilarious and fire responses, but people soon took over the #HackAHairdryer hashtag.
BuzzFeed have contacted IBM for a comment.