Update: The Metropolitan police issued a statement confirming police arrived at her home shortly after midnight.
"Police were called following a report that a man had murdered a woman at the address.

This was followed by a second call during which the caller stated he had members of his family held in a room. This call was assessed as requiring a firearms response.

The incident was treated as a hoax and the police response explained to those at the address.
Justine Roberts, the founder of Mumsnet – the UK's largest forum for parents – says armed police were called to her home following a hoax call made by an online troll.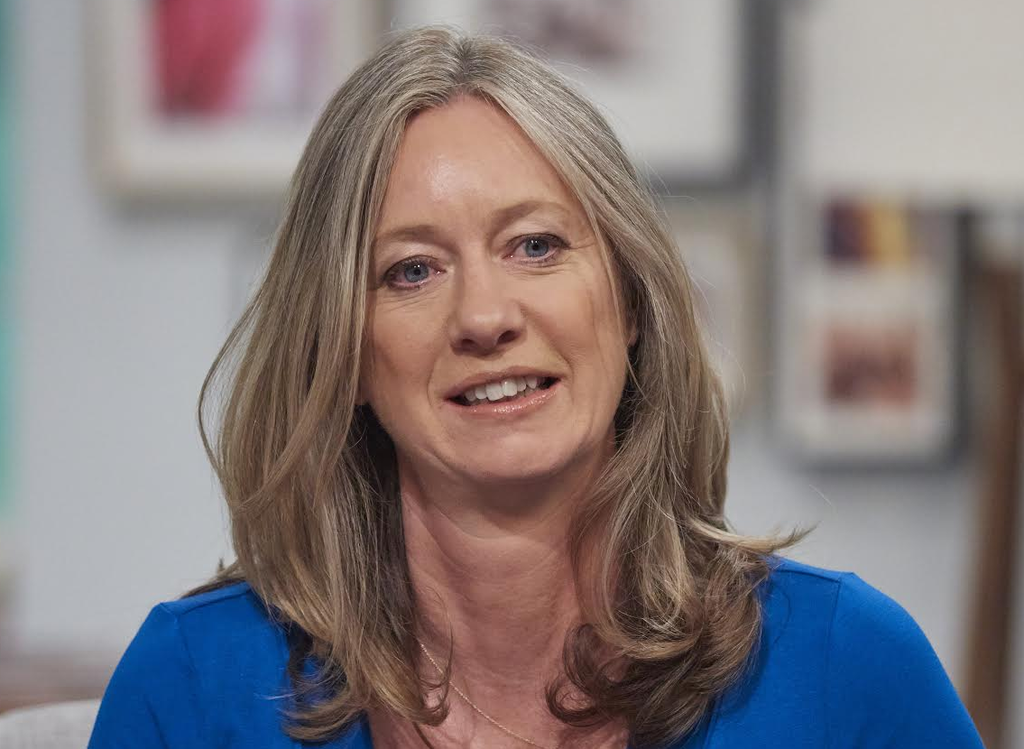 Officers were also sent to the home of a second Mumsnet user after a call was made claiming a gunman had been spotted near their properties.
The hoax call was a "swat attack", in which police storm the victim's home following a false claim of a crime taking place in or nearby the property. Swat attacks, which are more commonly seen in the US, are often meant to intimidate and threaten intended victims.
Roberts told BuzzFeed News that having police called to her home was an upsetting experience. "My family and I were on holiday at the time, so we were spared the ordeal of being woken by police hammering on the door at 3:30am.
Unfortunately, though, our au pair was in the house at the time, and it was a pretty unpleasant experience for her. A Mumsnet user was also targeted in the same way; she has young children and, as you can imagine, they were upset and scared."
The Metropolitan police say arrived at her home shortly after midnight.
Why the hackers targeted Mumsnet is unclear – but the fact it is a female-dominated space is likely to be a factor.
Roberts agreed, saying that could be part of the hackers' reasoning.
"Mumsnet is a fairly high-profile site where women speak freely about the issues that matter to them," she told BuzzFeed News. "In the past, we've found that some people seem to have a problem with that, and we know that these hackers have referred to Mumsnetters as 'feminist extremists'–- though we can't be sure that this is what motivated them."
Roberts said that this was not the first time Mumsnet has been targeted by online harassment.
"In April 2014, we were hit by the Heartbleed bug and around 30 of our users' usernames and passwords were posted on a separate site," Roberts said.
"Offline, we've also run up against groups such as Fathers4Justice, who in March 2012 posted an 'advert' on Facebook that claimed Mumsnet 'promotes gender hatred', and labels 'men and boys as rapists, paedophiles, and wife beaters', and called on advertisers to suspend advertising on our site."
In a blog post on Mumsnet, Roberts wrote about police arriving at her home:
An armed response team turned up at my house last week in the middle of the night, after reports of a gunman prowling around.

A Mumsnet user who engaged with @DadSecurity on Twitter was warned to "prepare to be swatted by the best" in a tweet that included a picture of a swat team, after which police arrived at her house late at night following a report of gunshots.

Needless to say, she and her young family were pretty shaken up. It's worth saying that we don't believe these addresses were gained directly from any Mumsnet hack, as we don't collect addresses. The police are investigating both instances.
Over the last week, Mumsnet – which has 7.7 million users – and Roberts have become the targets of an online harassment campaign.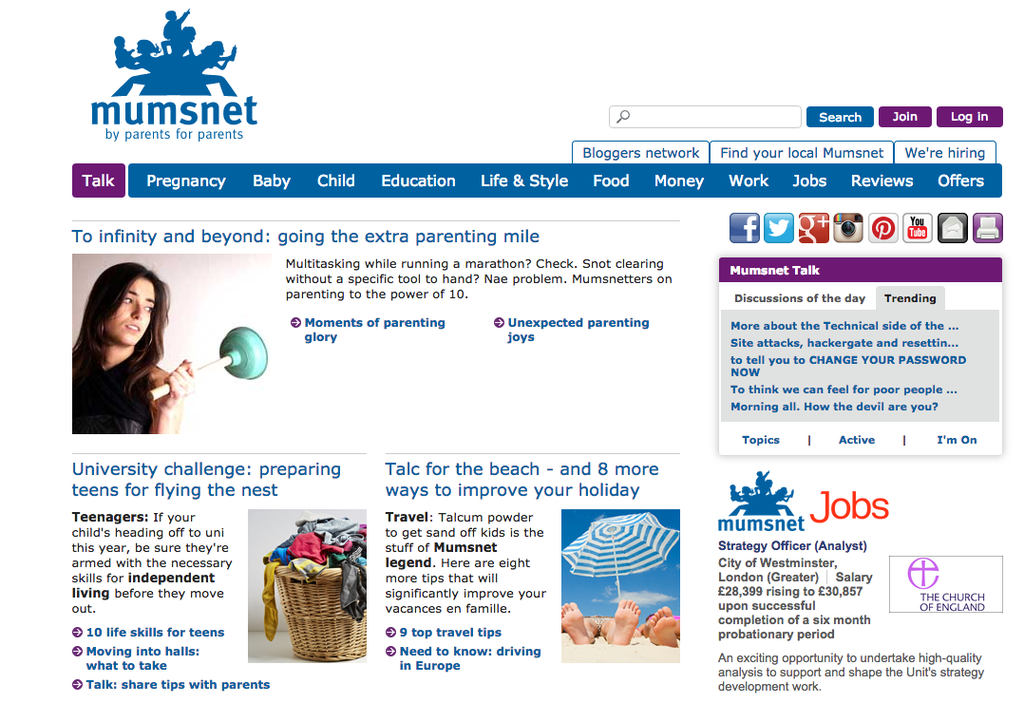 On 11 August, Mumsnet was the target of a distributed denial-of-service (DDoS) attack and was forced offline by hackers.
"Our servers were bombarded with requests, which required our internet service provider to massively increase server capacity to cope," Roberts wrote. The site was restored at 10am on the following day.
Roberts said at least 11 Mumsnet accounts had been hacked, and called on users to reset their passwords.
Twitter user @DadSecurity took responsibility for the attack. When the account was suspended, a new account, @DadSec, claimed it was responsible for the online abuse.
The account @DadSecurity tweeted various comments about its attack on the parenting blog, such as: "Now is the start of something wonderful.", "RIP Mumsnet.", and "Nothing will be normal anymore."
Hackers also set up a fake @mumsnetsupport Twitter account claiming to offer support to Mumsnet users. It has since been removed by Twitter.
@DadSec stated that they were able to carry out the online attacks because they'd created accounts on the parenting site.
The account also claims to have leaked the stolen data of thousands of Mumsnet users, threatening that the attack is "not over yet".

A thread on 4chan that discussed how "Dadsec" had hacked the Mumsnet site and shared the leaked account data was later deleted.
The 4chan community often discusses and plans online harassment towards women. Last month, 4chan users attempted to scam women out of money by setting up "FemCon", a fake event for feminists.
The community has also been behind several other fake campaigns targeting women.
BuzzFeed has contacted those who claim to be behind the attacks on Mumsnet.