The latest trend to flood Facebook is the "Motherhood Challenge", in which women post photos that make them proud to be mothers, then tag friends they think are great mums too.
Although the #MotherhoodChallenge hashtag is popular, not everyone's keen on the trend. Ellie Taylor, a comedian from Essex, was tagged in someone's photo and encouraged to join in.
Except Taylor doesn't have children, and so the comedian decided to respond in her own way: napping, and clutching a bottle of red wine.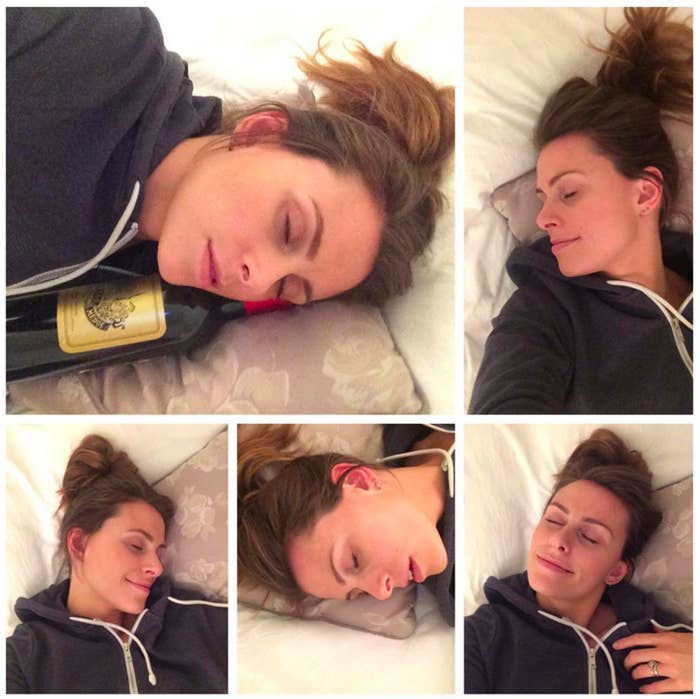 Taylor said she did it as a response to all the posts of the motherhood challenge she saw come up on her Facebook wall.
"I'm delighted my jaw has been become a viral sensation," Taylor told BuzzFeed News.
"I was just messing around," she added. "If I'd known so many people were going to see it I would have been more selective about what cushion I used."
Since Monday, Taylor's Facebook post has been liked more than 100,000 times, and shared widely by mothers who said although they like the challenge, they "maintain a sense of humour".
Taylor's not the only one to respond in an amusing way – some people are choosing to take the challenge, but with their pets.
BuzzFeed has contacted Ellie Taylor for a comment.