Meet Mary Numair, a 29-year-old copywriter from Portland, Oregon. She describes herself as a "generally kind person" and likes cats.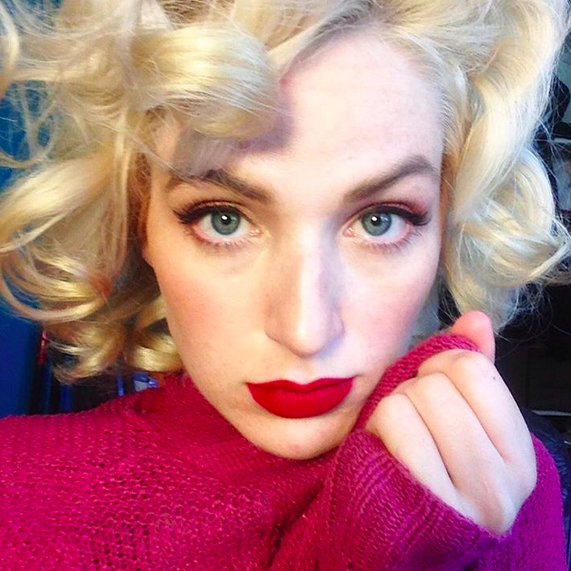 Over the last few weeks, Mary had seen a woman holding a sign that read "abortion kills children" outside the Planned Parenthood building near her office.
Mary said she is a supporter of Planned Parenthood – the non-profit organisation that provides reproductive health and family-planning support in the U.S. and internationally – because it had helped her personally in the past. When she was 20 years old, the clinic treated her for UTIs and yeast infections. They also provided her with her first birth-control pills.
"Planned Parenthood is vital resource for so many people," she told BuzzFeed News. "We have to look beyond the pro-life/pro-choice debate and recognize this organization is out there providing some of the most important care to our sensitive medical needs."
After several failed attempts at approaching the protesters outside her local clinic to discuss their complaints and reason with them, she decided to try a different approach.
Yesterday, Mary approached the anti-Planned Parenthood protesters while chanting "yeast infection" and holding this sign:
"The protesters kept moving their children away from my yeasty cries, so I kept moving closer," she joked.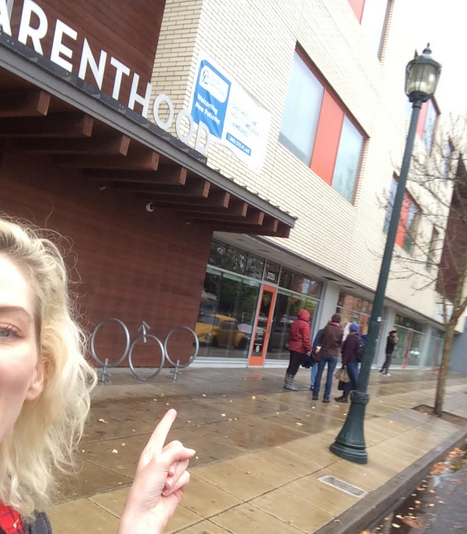 "Initially they had spread down the sidewalks on both sides of the street, but after some yelling and high kicks on my part, they huddled together," she said.
"They glared at my princess wave and cheerleader enthusiasm, and they began a prayer circle. This is when I really shined. I have never made my voice louder."
After a short while, Mary's chant ended up driving the protesters away. She said they grew tired of her shouts and eventually left, shaking their heads.
"One woman turned around during their prayer to shake her head at me, to which I responded: 'OMG do you have a yeast infection? I know who can help you!' She covered her kid's ears," she said.
Mary said although one man drove past and called her a "whore" from his car, many others were "really supportive".
Does Mary have any plans for other similar protests? "Fuck. Yes. I. Do," she replied.
UPDATE
Doug Glover, who was present at the Life Chain located near the Planned Parenthood building, in Portland, Oregon, claims that Numair did not break up the protest, and that the protesters were leaving anyway.
Glover told BuzzFeed News:
"The Life Chain was scheduled to run from 2:30 pm to 4:00 pm. Ms. Numair showed up at the protest about 3:48 pm. I know this because she walked right by me with her sign. I was standing just south of the Planned Parenthood building, on the west side of the Martin Luther King Jr. Boulevard.
Just prior to her arrival a man had been circulating among the Life Chain participants telling them that there would be a closing prayer in front of the building in about 15 minutes. The same man informed me of this shortly after Ms. Numair passed by me. Shortly after passing me, Ms. Numair began shouting "Yeast Infection" and other things.
At about 3:55 pm, most of the Life Chain participants moved to the front of the Planned Parenthood building for the closing prayer, which was given by a Catholic priest. The prayer was slightly delayed so persons could get a small speaker system for the priest to use. After a short prayer, the participants departed.
The demonstration actually ended after the 4:00 pm scheduled ending and as you can see from the picture and tweet, showing a 4:17 PM time, there was at least one protestor present at the table where information was gathered and signs provided to participants."