This Student Couldn't Delay Her Exams Unless She "Proved" Her Dad Had Died
The university told BuzzFeed News that although it was sorry for her loss, she didn't provide "sufficient evidence".
A university in London has come under fire after a student was told she couldn't defer the date of her exams following her father's sudden death because she hadn't provided sufficient evidence of her bereavement.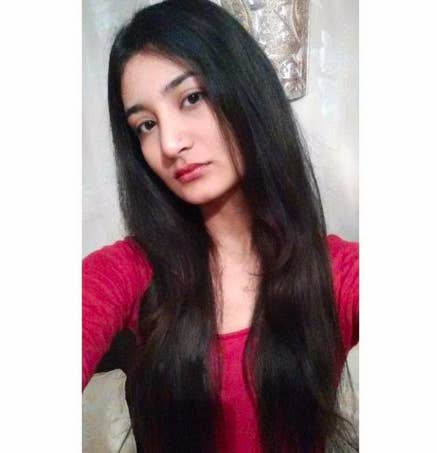 Saima Haq, an 18-year-old biochemistry student at the University of Westminster, said her father, Amir Ul Haq, passed away unexpectedly two weeks ago, prompting her to submit a request asking to defer her exams to July.
Haq, who lives in Hounslow and commutes to university every week for two hours, was due to take her exams between 3 and 14 March.
"A lot of students defer their exams to July so I thought this would be easier," Haq told BuzzFeed News. "I thought it would give me time to be at home with my mum, since my three older siblings have to return to work, and so I have the most flexible schedule."
Haq said it was particularly stressful as her father suffered from illness last year and she spent the majority of her time "in and out of hospital" caring for him while she took her A-level exams.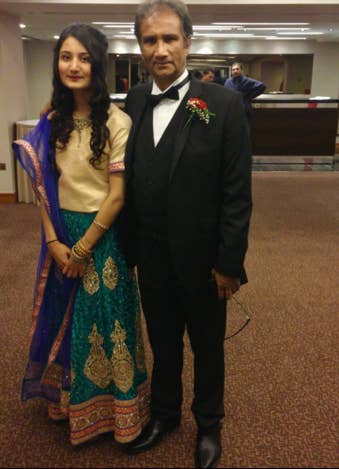 Haq, who is in her first year, said it took almost two weeks for the university to help her establish the protocol for what to do in her situation, adding more pressure while coming to terms with the loss of her father.
Haq "went through circles" trying to find someone to speak to at the university who would be able to help, she said.
"I went through student services, but they told me it's not the area they deal with," she said. "My course rep told me to email my tutor, who's been unresponsive for two weeks. My course leader was the only person to advise me on the mitigating circumstances process properly.
"This all happened the day after his death. I just wanted to sort out my university situation as fast as possible."
Haq presumed the university would be supportive and understanding of her loss, and sent a request to the mitigating circumstances board on Tuesday. On Thursday, the claim was rejected: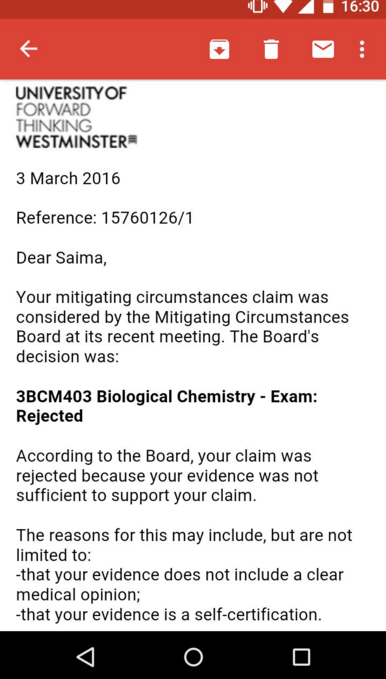 The board told Haq in its final decision that she had not provided sufficient evidence her father had died. Haq said she feels like she is being "treated like a liar" because her parent didn't die in the UK.
The University of Westminster faculty office told her it'd only accept original copies of her father's death certificate. On its website it states: "All claims must be substantiated with original, independent documentary evidence, eg a medical certificate. Claims with missing information may not be considered and may be returned to you."
Haq said she was unable to provide original documents at the time of application as they were still being processed in Tanzania, the East African country where he died, but she had provided photocopies her uncle had sent to her via email.
BuzzFeed News has seen copies of these documents, which were originally handwritten.
"Tanzania is a poor country and it will take them time to translate a computer processed document into English," Haq told BuzzFeed News. "I thought my university would understand that. My uncle is mourning for his brother. The last thing on his mind is posting a death and burial certificate from a country 12 hours way just because his niece's university won't accept copies."
Haq says that her father's GP and bank were both satisfied with the documents she provided about his death and had not requested further evidence.
The University of Westminster told BuzzFeed News it was sorry for her loss but that its "clear and robust" procedures for student deferral requests include the need for "original, independent documentary evidence".
A spokesperson said: "Students fully complying with this procedure will be granted deferral. We are committed to proving support and guidance to our students, especially during difficult times and bereavement, and offer a wide range of academic and personal support services."
The university said it couldn't comment on the cases of individual students, including Haq's, due to data protection.
Haq said the University of Westminster has been "unprofessional and unsupportive", prompting her to speak publicly. When she later tweeted about her experience, the message went viral, attracting a response from the university.
Haq says she is waiting for the university to email or ring her with a new decision, as she says she "shouldn't have to keep explaining things to them again".
"Since I tweeted, the president of the student union has tweeted me, as well as the vice president of one of the university campuses," she told BuzzFeed News. "On Friday morning, the university have tweeted me twice, but I haven't responded to anyone yet. I tried so hard to get through to someone in the last two weeks and it's been so tiring having to repeat the same story."
UPDATE: The University of Westminster has told Haq it will still not allow her to defer her exams.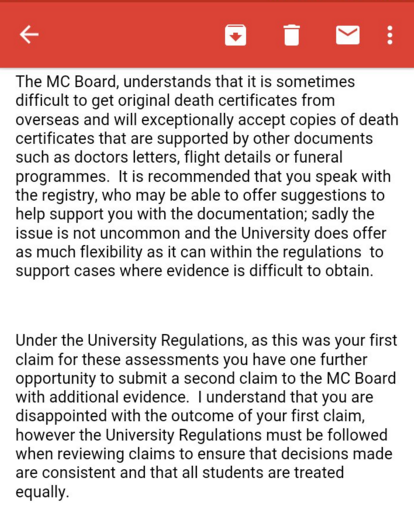 Haq told BuzzFeed News is now considering transferring to a different university because of what's she's experienced.
"I think I will try to look for a university that will let me transfer, and maybe see if it's possible to legally get my fees back from the university since they are not allowing me to take the exams at a later date."