After a two-week trial, former Premier League footballer Ched Evans was cleared on Friday of raping a teenager at a hotel in Wales in 2011.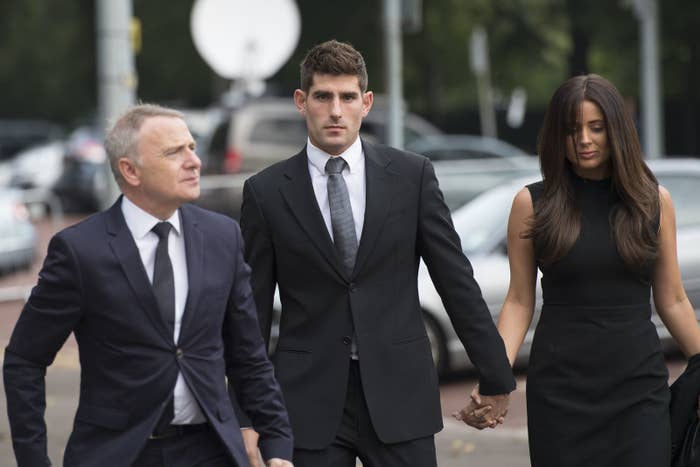 When the news of the verdict broke, it prompted a heated response from supporters of the woman – who cannot be named for legal reasons – who continued to rally behind her.
However, supporters of Ched Evans reacted very differently to the court verdict.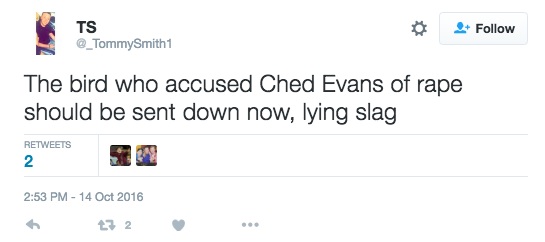 There has been a barrage of furious tweets about the woman in the Ched Evans rape case.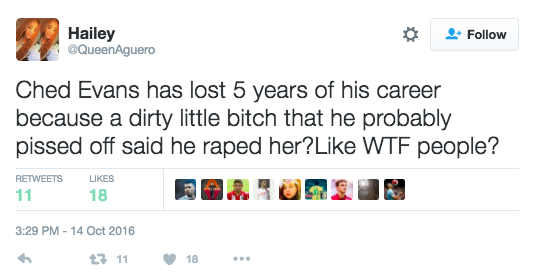 Supporters of Evans called for the woman to be "named and shamed".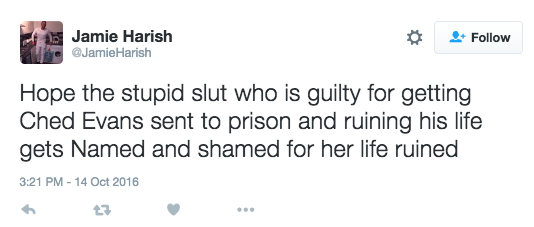 They also said she should be imprisoned.

She was described as a "whore" and a "slut".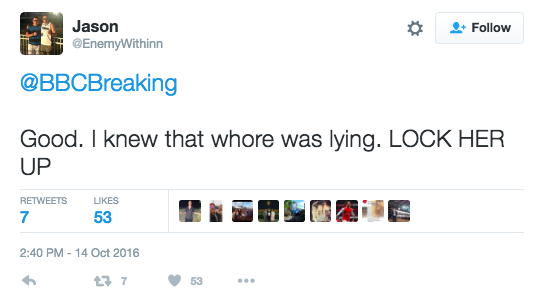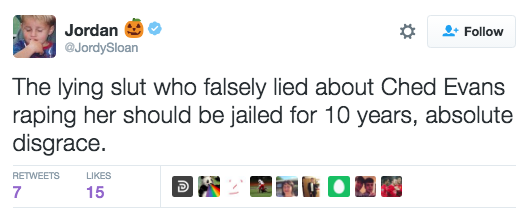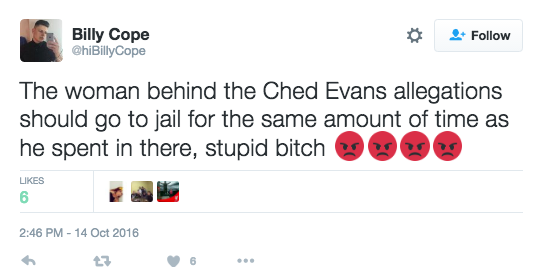 Many people were critical of girls and women, who they said are often "lying" in cases of rape.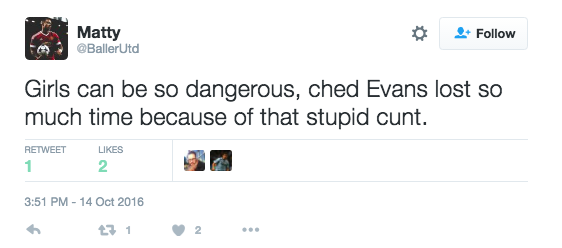 Many said the woman had "ruined his life".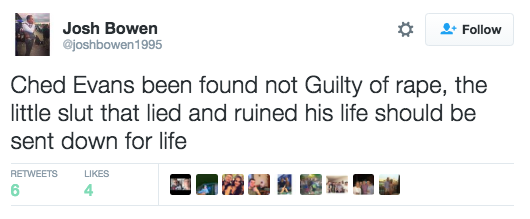 Others claimed feminism was to blame.
Some even called for her to be killed.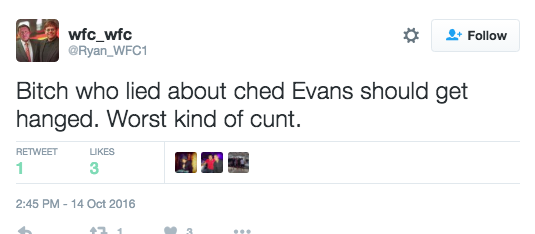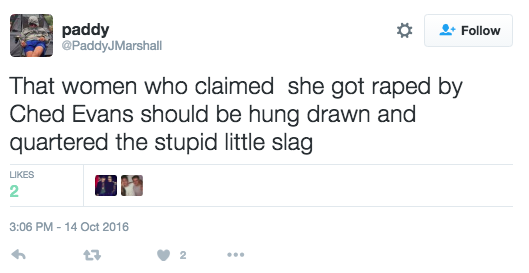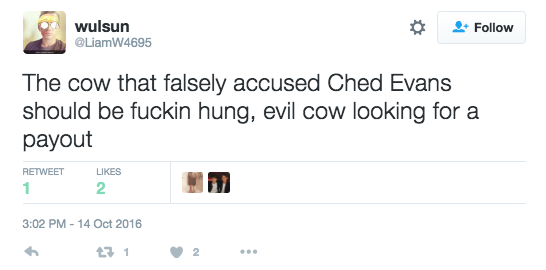 Hundreds of tweets were also directed at Jessica Ennis-Hill, the Olympic Heptathlon Champion, who asked for her name to be removed from the Sheffield United stand if Evans was given a contract.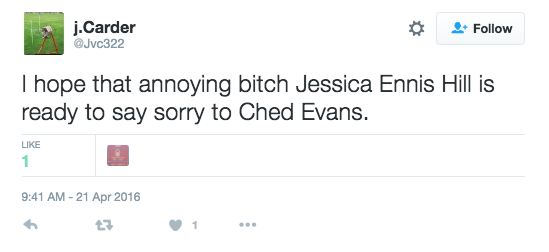 The woman in the case has had her name repeatedly revealed on social media over the years by supporters of Ched Evans, despite police warning social media users that identifying her is breaking the law.
In 2012, nine people pleaded guilty to revealing the identity of the woman on Twitter and Facebook.