Suitsupply, a popular and "affordable" international clothing company based in Amsterdam, has drawn criticism with its latest campaign: a set of photos showing men photoshopped on to oversize naked women.
The "Toy Boy" campaign is being described as exploitative and degrading to women, with some images showing men in suits sliding down women's bodies and sitting between their breasts.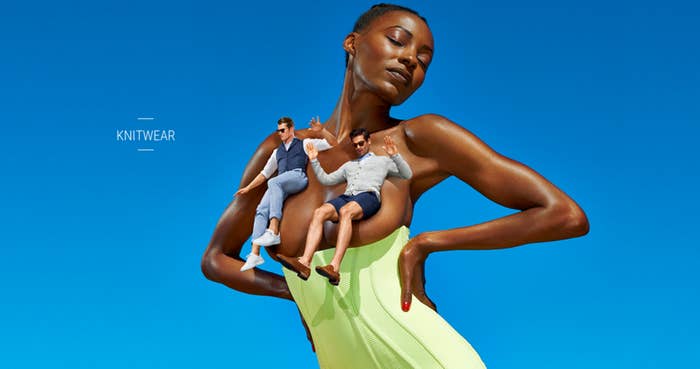 Despite its sexist adverts, the clothing company has built a global brand since 2010 in countries such as the US, the UK, Germany, and China, and has been featured in GQ and the Wall Street Journal.
While many are calling on people to complain to their country's advertising watchdogs, the company is yet to respond to the criticism.
The campaign has also been widely called out by men for being sexist.
Others have shared images of the campaign at bus stops, accusing Suitsupply of presenting a racist and sexist portrayal of women and of using nude women as props to sell their products.
This isn't the first time the Dutch company has provoked controversy. In 2014, the suit brand advertised its clothing with photos of women in bikinis alongside fully clothed men.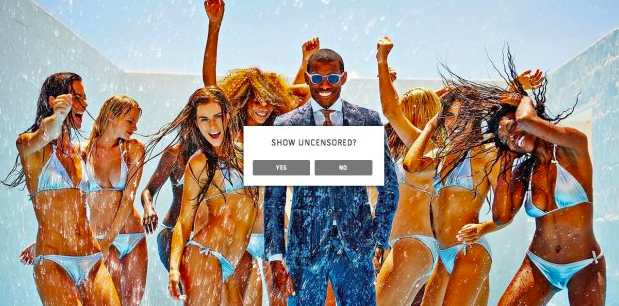 The Suitsupply website gave visitors the option to view the campaign images either censored and uncensored, with the uncensored images showing the women topless.
In another campaign, titled "Shameless", in 2010 the company used images that showed a man holding a woman down by her throat. The adverts were reportedly later removed from Facebook.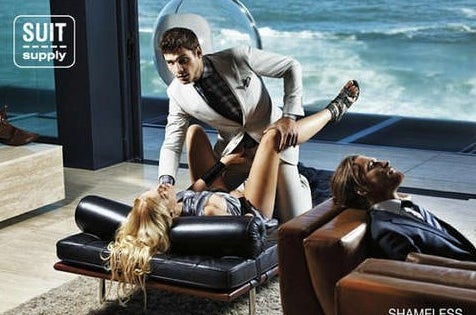 Despite numerous social media campaigns and petitions, and the overall negative backlash against its adverts, Suitsupply has yet to change its tactics. BuzzFeed News has contacted the company for a comment.
UPDATE: The CEO of the company told BuzzFeed News if anything, the ads could be seen as being sexist towards men.
Fokke de Jong told BuzzFeed News: "I think our press release and idea about the campaign says a lot. Its called toy boys depicting the men as little dolls together with giant beautiful women that play with the men. Sexism implies inequality, If you want to read any form of sexism in here than it has to be towards the men they obviously do not have the upper hand here."