Mario Balotelli Posted An Instagram Photo Of Himself Pointing A Shotgun At His "Haters"
He then swiftly deleted the photo.
Italian striker Mario Balotelli uploaded this photo to his Instagram last night.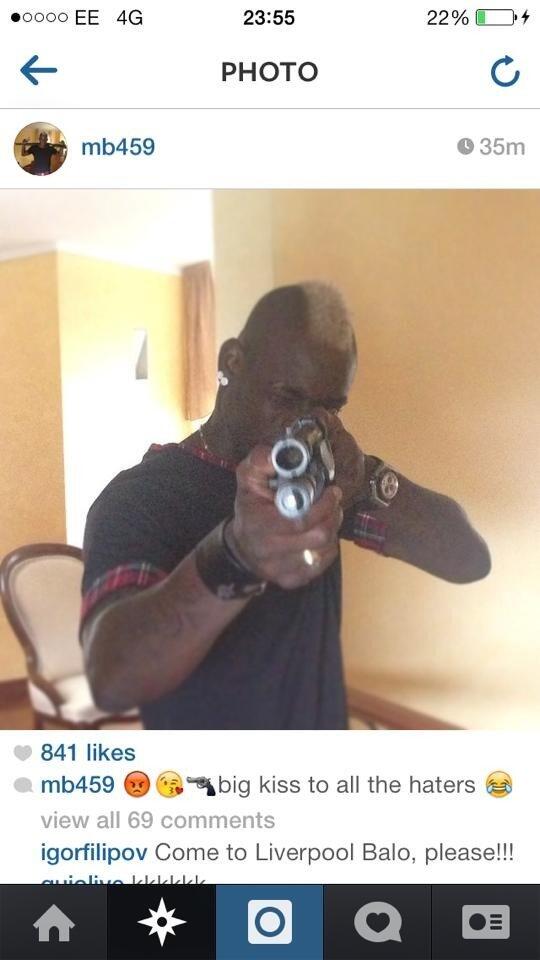 In the photo he appears to be pointing a shotgun at the camera, alongside the caption "kiss to all who hate me".
The 23-year-old AC Milan striker then swiftly deleted the photo from his account.
Balotelli received criticism over his performances at the World Cup, as well as his form for his club last season.