Dustin Diamond, the man who played Screech in the popular 90s TV show Saved by the Bell, was arrested yesterday morning after allegedly stabbing a man at a local bar in Wisconsin on Christmas day.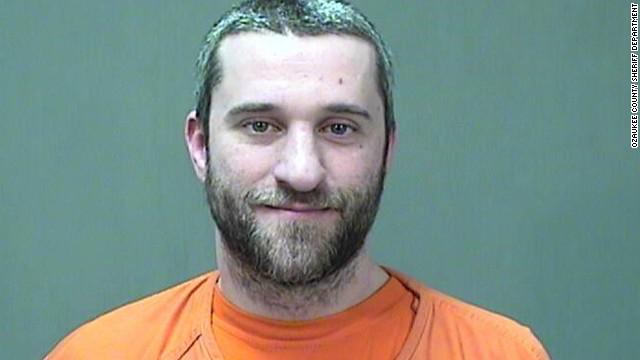 According to the Ozaukee County Sheriff's Department, Diamond was charged with endangering safety, disorderly conduct and carrying a concealed weapon.
Police told ABC News that Diamond and his 27-year-old fiancee, Amanda Schutz – who live in Port Washington – were out at several bars when a fight was sparked between them, two men and a woman.
A man was stabbed under the armpit, but police say the injury was not serious.
Diamond claims he had a "pen" during the brawl: Police found a switchblade in his car which appeared to be covered in blood. Diamond claims he was defending his fiancee.