Sarah Michelle Gellar And Anthony Head Had A "Buffy" Reunion And It Was So Adorable
Buffy and Giles, together again!
Here is Sarah Michelle Gellar with Anthony Head, aka Buffy with Giles, in a photo that made all Buffy fans so incredibly happy.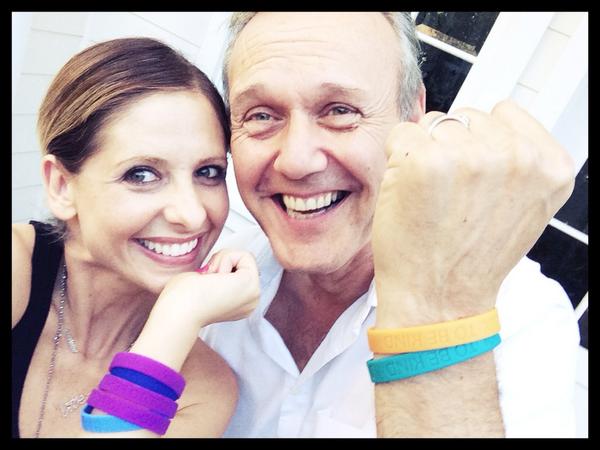 In a photo Gellar tweeted out last night, the 'Slayer' is grinning with her 'Watcher' as they held up their matching wristbands.
Gellar captioned the photo with: "@AnthonySHead Best surprise visit ever! It's #CoolToBeKind Thanks for the bracelets."
The wristbands were in support of Cool to be Kind, an organization created by Head and Sarah Fisher that promotes kindness to animals.