People Are Trying To Move A Transgender Woman From An All-Male Prison
Tara Hudson's mother said: "I just want to get my daughter into a safe, female environment where she belongs."
People are campaigning against the decision to send Tara Hudson, a 26-year-old transgender woman, to an all-male jail, saying they fear for her safety.
Hudson is a makeup artist who has had six years of gender reassignment surgery and has lived as a woman for her entire adult life.
She was sentenced to 12 weeks in the men's jail HM Bristol after she pleaded guilty to an assault on Boxing Day in 2014.
The decision to send her to an all-male prison sparked an outcry from LGBT campaigners, who launched a petition to have Hudson moved to an all-women prison.
Campaigners say Hudson faces "extreme danger of abuse, sexual violence, and even death".
A Change.org petition calling for Hudson to be moved has been signed by thousands of people. The petition description says people like Hudson are "paying a high price" at the hands of an outdated judicial system, "simply for being who they are".
One of the campaigners, Ceri Jenkins, said she created the petition so Hudson didn't feel "alone" and knew people were in her corner.
"Trans and other LGBT (lesbian, gay, bi-sexual, transgender) people are fighting a constant battle against oppressive systems and ideologies, and this can be so exhausting and disheartening," she said. "They need allies to step up to the plate, to help raise their voices, and to lift them to a place where they can be heard for themselves."
Hudson's mother, Jackie Brooklyn, said she is worried for her daughter's safety. She said Hudson receives abuse for being transgender and is on medication for depression.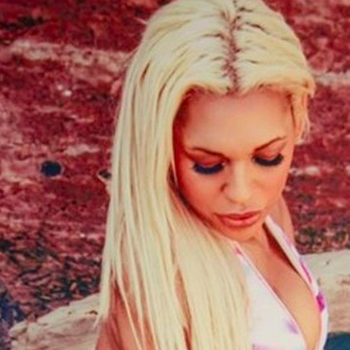 "I don't think she will cope well at all," Brooklyn told the Bath Chronicle. "I just feel the men are going to go after her. It's going to be humiliating. I just want to get my daughter into a safe, female environment where she belongs and will continue to fight the decision."
Ruth Hunt, chief executive of the LGBT charity Stonewall, described the decision to put Hudson in an all-male prison, despite her identifying as female, as "extremely concerning".
"Tara's safety must come first, and this decision puts her at risk," Hunt said. "The treatment of trans people in the prison service is one that needs careful review, and while it's encouraging that the current women and equalities select committee inquiry is looking into this, something must be done now to ensure that Tara is safe and protected in her environment."
On Monday evening, a spokesperson from the prison service said a person needs a gender recognition certificate to change prison. They added that it is longstanding policy to "place offenders according to their legally recognised gender", and that strict rules are in place to ensure "transsexual prisoners are managed safely and in accordance with the law".