World Health Organisation spokesman Glenn Thomas has been named as one of the nine British citizens killed when Malaysia Airlines flight MH17 crashed near the Ukraine-Russian border, the WHO has confirmed.
Thomas was a former BBC journalist and worked at the WHO's headquarter in Geneva, Switzerland.
The 49-year-old was heading towards an international HIV conference in Melbourne. It is believed that 107 other researchers and staff from the WHO were on the flight.
It is understood that Thomas has a twin sister, Tracey, who lives in Blackpool.
Speaking to Vox News, Dr Rachel Baggaley of the HIV Department at the WHO said: "I'm just devastated. He's a very close colleague whom I work with on a daily basis. He just had his birthday – he was going to plan all sorts of celebrations."
Devastated colleagues of Thomas have expressed their condolences, with many using a "#RIPGlennWHO" hashtag.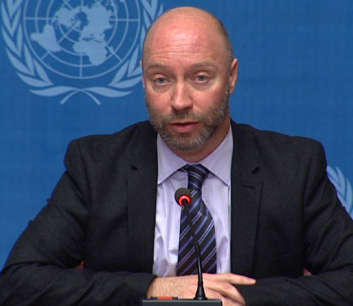 The WHO said that he was a "great colleague" who will be missed.