Have you ever wondered what 542 people dressed as Batman would look like hanging out together? You're in luck!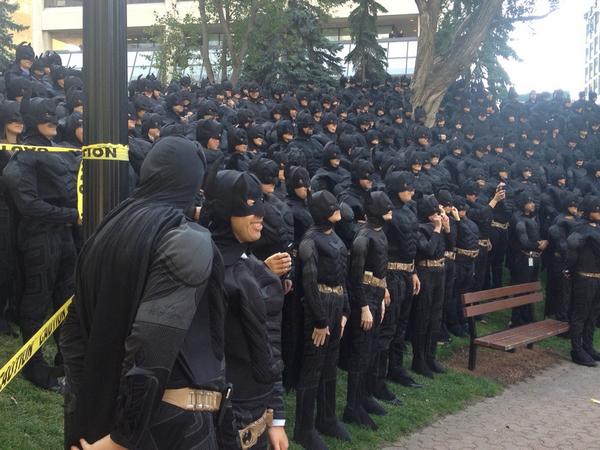 Yesterday, 542 employees of oil and gas firm Nexen dressed up as Batman and met in a park in Calgary, Canada, to set a Guinness World Record for the largest gathering of people dressed as Batman in one place.
The idea was part of the Nexen employees' annual fundraising campaign for the charity United Way.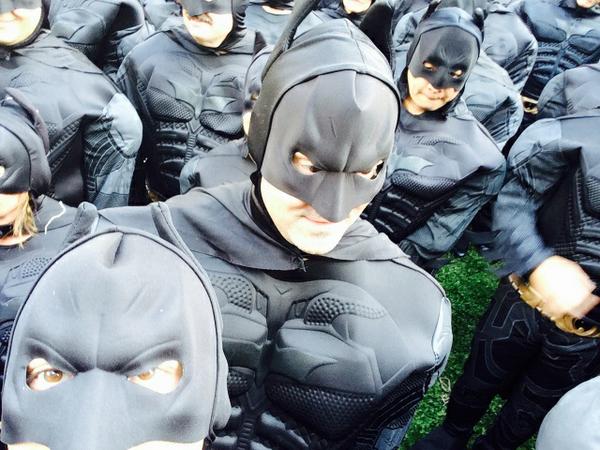 However, this is not the first time they have broken a record for gathering together dressed as superheroes. In 2011, 437 of them wore Superman costumes, only to have the record beaten by dastardly British people two years later.