Just in case you were tired of the online backlash against feminism, there is now another side to it: a Twitter hashtag advocating for "meninism".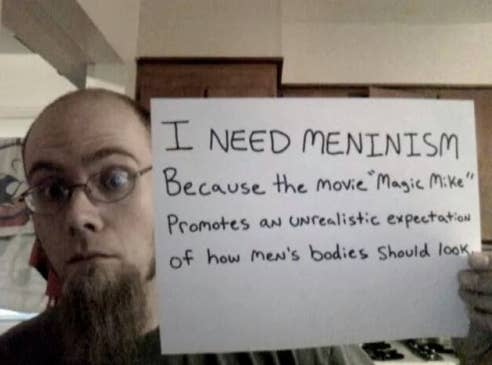 "Meninism" isn't a new concept: The BBC reported on it last year, describing it as a hashtag "started by men sharing jokes", but said some were also using it to "express the difficulties of being a man in the 21st century".
Over the last month, the #MeninistTwitter hashtag has picked up steam, and now features memes and questions about why "men can't have the same equality as women".
Some supporters of "menimism" are joking, but others are using the hashtag to air genuine grievances with feminism.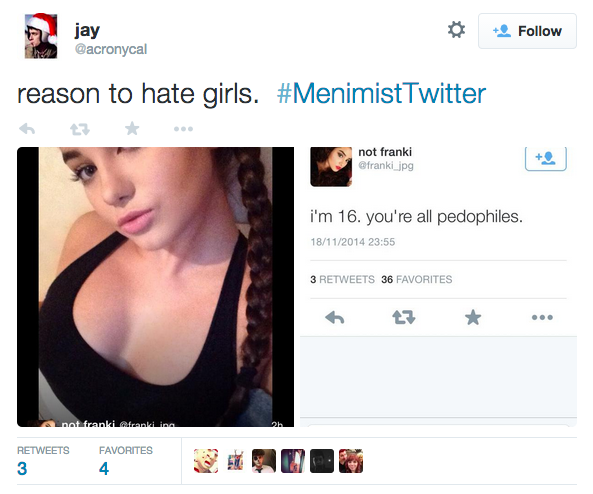 Although the use of the hashtag now advocates men's rights and criticises women for objectifying men, it was originally hijacked from male feminists.
It became a trending topic on Twitter and people attempting to critique feminism by mocking it continue to embrace it.
Both "meninist" and "menimist" spellings are commonly used.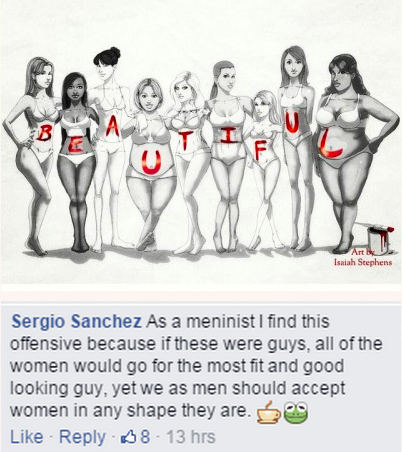 Many tweets have commented on women who suggest they like taller men.
Others mimic anti-rape posters from the "menimist" perspective.
And others mock abortion and domestic violence.
Many share images intended to mock the "double standards" they perceive feminists to have.
Some Twitter users have been quick to congratulate themselves for angering feminists online.
But feminists on Twitter were then quick to mock the hashtag.
Blaque says she finds the hashtag "fascinating, depressing, and unsettling".
"The 'menimist' hashtag seeks to critique feminism though parody," Blaque said. "Unfortunately all it does is demonstrate that people still don't know what feminism is."
Other video bloggers, such as Morgan Grace, also have also addressed the growing trend.
There are numerous "meninist" Tumblr pages that document moments when "men's rights are needed".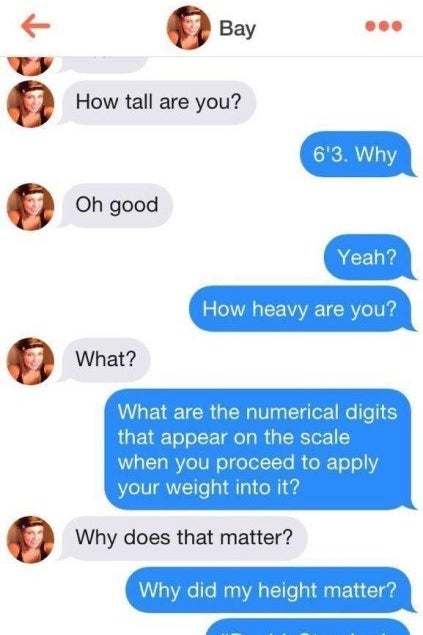 One Tumblr user claims that a "meninist club" has been set up in a school with the aim of harassing the feminist society.
She said: "They started this club because a group of boys ... were reported by several girls for sexual harassment & they think it's funny." BuzzFeed News has contacted the Tumblr user for a comment.