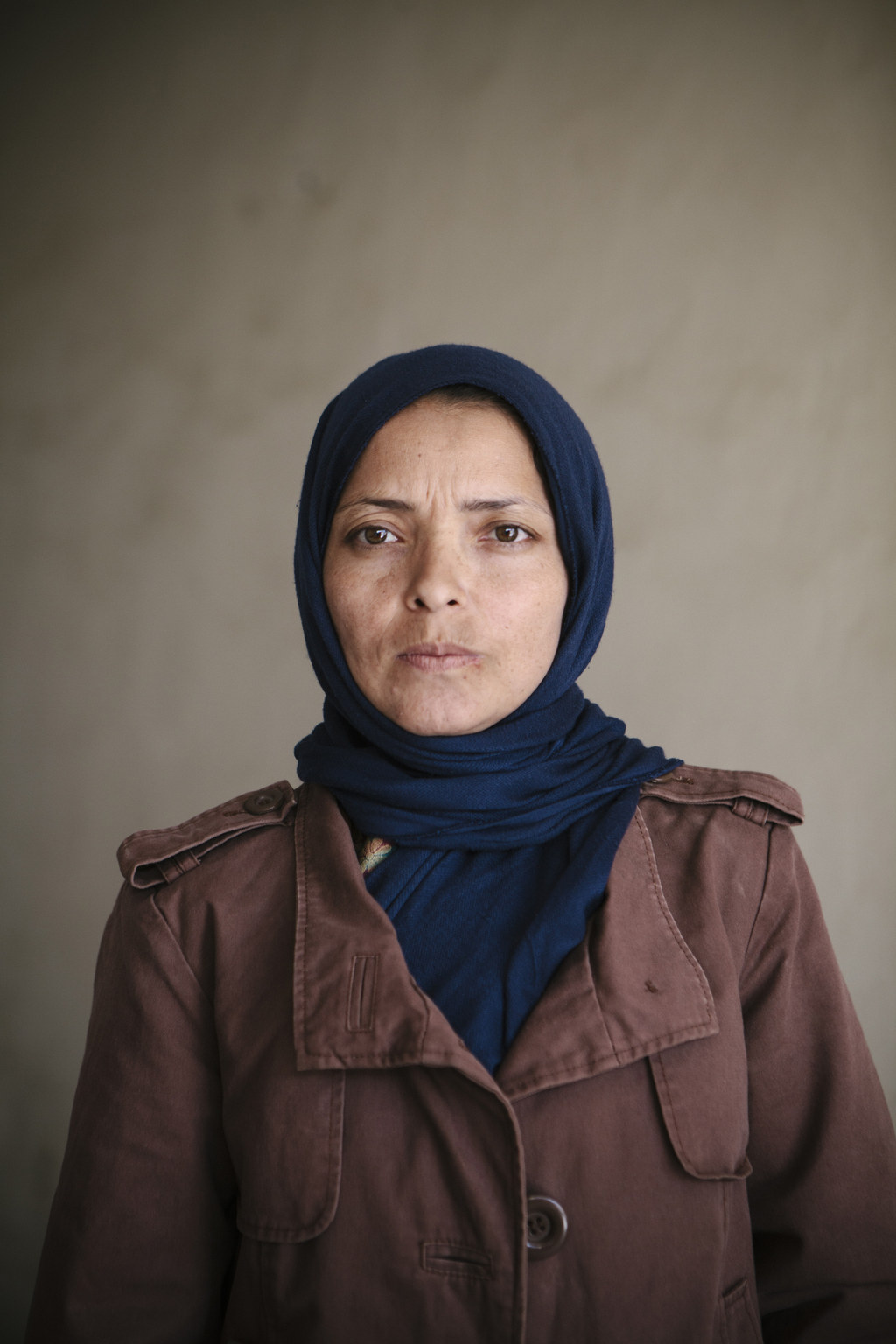 Najiba is a director of a women's shelter and a paralegal activist who has helped resolved more than 100 domestic violence cases in her city. And what is even more remarkable is that she does this in one of the most oppressive countries for women in the world: Afghanistan.
Of course, it hasn't been easy. When ActionAid trained her as a paralegal activist (a member of the community trained to provide legal support), her landlord threw her and her three children out of their home in Bamyan Province, Afghanistan, in the belief that what she was doing was immoral. But she continues to campaign for equality, despite receiving death threats for the work she does in women's shelters. She's even been harassed by the government.
"There is a lot of pressure on us – it's a constant struggle," she told BuzzFeed News at the London Conference on Afghanistan last week. "We, as staff, and the women are being abused and looked down upon."
While working on one case, Najiba received such violent and abusive threats from men who disapproved of her work that she had to send her children away to Kabul. "I had to spend a long time in the shelter and I was not able to leave, all because of this case," she said. "They told me I'd be killed, and that they would not be responsible."
When the death threats decreased, she brought her children home, but she still lives in fear for their lives.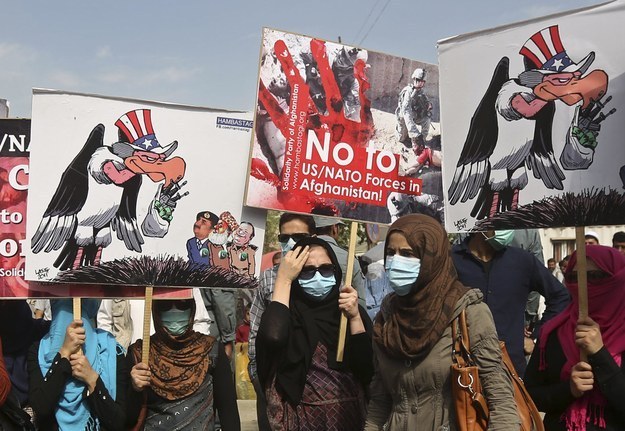 Najiba grew up in Iran after her family fled the war in Afghanistan when she was a small child. Her parents forced her to leave school and marry a stranger when still a teenager, and then her parents-in-law would not allow her to leave their home. When she was finally able to escape, she returned home to Afghanistan.
There, Najiba saw first-hand how prevalent violence against women was in her home country.
"When I returned back to Afghanistan, and I saw that women were vulnerable, and that there was a lot of brutality, I knew there was a need to improve the situation for Afghan women," she said. "The problems still continue, but people like me who are working in the field to help women, we are struggling and we still struggle for the rights of women."
One domestic violence case that stood out for her among the many she's been involved in was the story of a 16-year-old girl who took her rapist to court.
"She was facing violence from her parents, and she had to escape," Najiba said. After the girl did so, she met a woman in the market who invited her home. But the woman's husband didn't want to give shelter to a girl "putting shame on her family", and they put the girl in a taxi to return her home. The taxi driver picked the girl up and raped her. He then took her home.
The girl couldn't tell her family about the rape because she feared her family would return to their violent ways or even kill her.
"Her family thanked this man and paid him because they didn't know that he'd raped her," Najiba said. "She was so traumatised."
A few months later, the girl bravely reported the rape to the police. But as having sexual relations is a crime for non-married people, police arrested and imprisoned both her and the rapist.
"They put the blame on the girl," Najiba said. Thankfully, Najiba was able to reopen the case and the man was charged with rape – but the young girl's family rejected her, and she was sent to a women's shelter. Most women in the shelter have escaped households that have rejected them for fear of shame; Najiba works with the families to convince them to accept them back.
Najiba said "male domination" is the biggest obstacle women face in Afghanistan when it comes to advancing women's rights. She described the judicial department as having "no idea what they're doing", and said people in it "can't differentiate between the accused or the victim".
She added: "The power and the authority of the warlords and the people in power are an obstacle. All the laws that exist in our country to protect women – none of them are being implemented."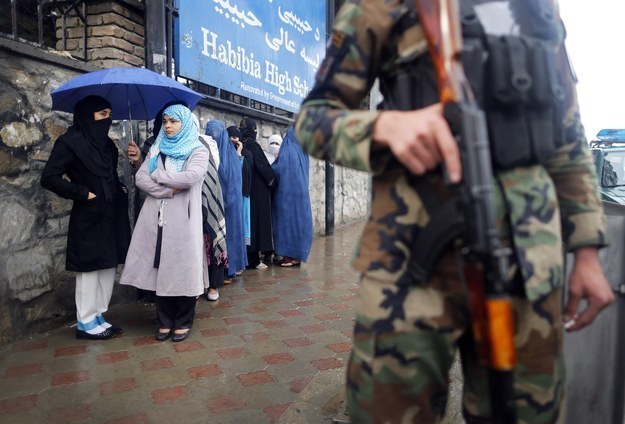 Women in the country have made huge advancements in the country in recent years. Local organisations are leading the way in caring for women and girls escaping forced marriages, rape, and violence. Women defied Taliban threats by flocking to vote in national elections in April.
But Najiba still felt the international community could do more to support her efforts and the work of other women in the country advancing the rights of others.
"The international community should monitor whether the laws are being followed," she said. "They need to do more than speak, they should follow up, they should see. They can't just give us words."
One of these laws is the law for the elimination of child marriages, forced marriages, and violence against women that was introduced in 2009. Five years on, courts across the country are still failing to commit to fully implementing it.
Najiba told BuzzFeed News that a system should be put into place to watch the actions of the government to ensure it supports women's rights, especially now that women are more aware of their rights and reporting on violence more frequently. "There is not more violence now, it's just reported more," she said.
The London Conference on Afghanistan took place at a critical time as NATO-led International Security Assistance Force operations were withdrawing from the country. She believes the situation for women in the country hasn't really improved since the Taliban were in power, and that it is mostly as a result of poverty.
"It's because of poverty in all areas: political poverty, economic poverty, social poverty, everything, there is poverty in everything," she said.
But there is hope for women such as Najiba fighting for equality across the country. "Afghanistan could stand, but support is decreasing, so we could fall down. But like anything with support, things can stand."