Meet Dr Younes Dahmane, a 54-year-old surgeon who treated and saved numerous victims of the attack in Tunisia last week.
Dahmane, who is married to an engineer and has three daughters, said work at Les Oliviers Hospital on the morning of the attack was quiet.
"The morning before the attack took place, there weren't many cases to treat as it was Ramadan," he told BuzzFeed News. "Usually, we have less work in that month."
One survivor of the attack asked Dahmane to promise him that he would survive and that "everything will be alright".
"We got 14 patients, six of them were seriously injured. Today, 13 are fine," Dahmane said. "Unfortunately, we lost one of them. He was 80 years old and has lost too much blood."
An 18-year-old woman he treated said she wanted to keep the blast fragments so she would always remember what happened.
Another woman who was treated in his hospital said she was so scared she asked to "rent" a policeman to protect her.
Dahmane said he was "shocked" and "very angry" at the attack, and described it as a tragedy.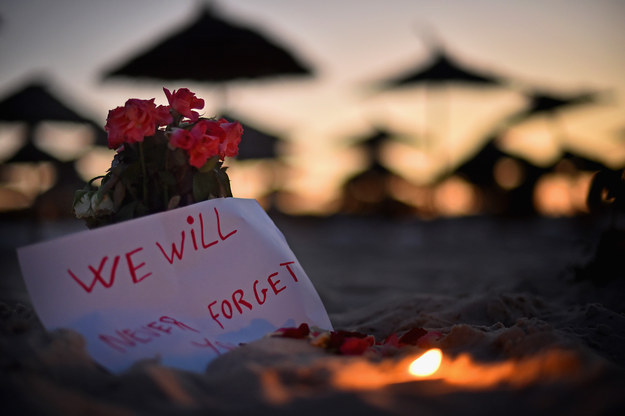 The doctor said he will always remember the "brave" people that he treated.
"The tourists were our friends, our guests and we failed to protect them," Dahmane told BuzzFeed News. "I can't imagine all the suffering and all the pain they had to endure. I will remember those I treated who lost their family in the attack, and a woman who told me, when I asked her how she is feeling, that her husband is dead."
Dahmane wants the world to know that Tunisia is "not OK" with what happened.
"This is not who we are and in those attacks, we are all victims. I also hope that after what happened, our government will take drastic measures and that no more lives will be unfairly taken."