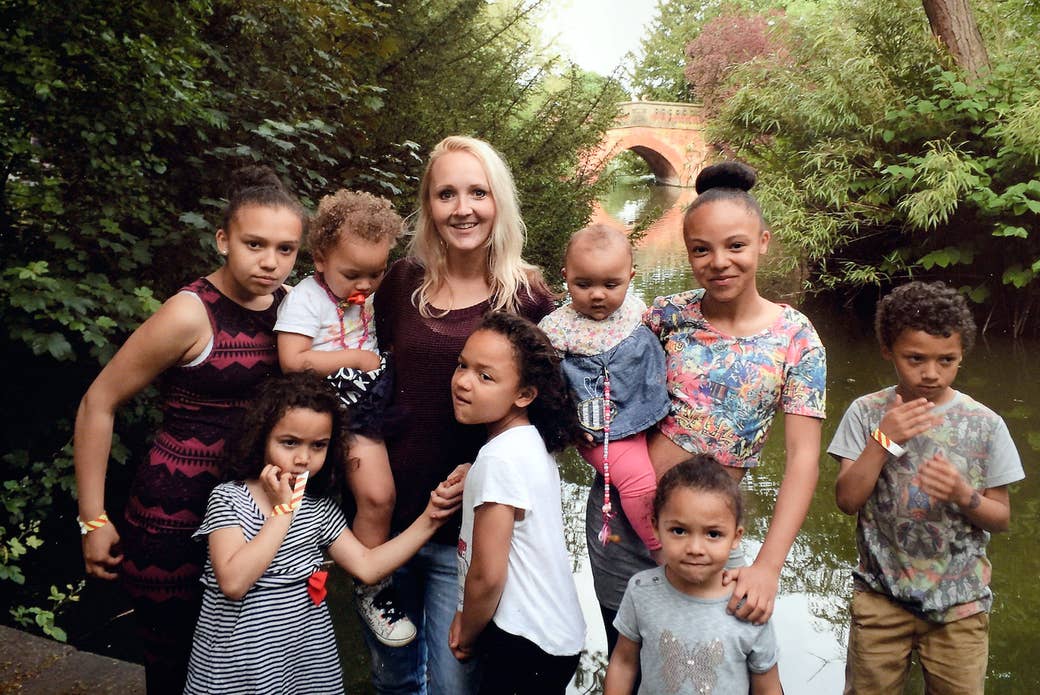 If you click on a story about a single mother claiming benefits, you're likely to see the face of Marie Buchan.

Since 2013, she's been written about in at least 84 online news stories across 20 national publications, with 45 of those stories coming out this year alone. The 33-year-old has starred in numerous exclusive interviews, videos, and photo shoots with papers such as The Sun, the Daily Express, and the Daily Mail. She's been interviewed on ITV's This Morning and the BBC's Victoria Derbyshire show, and has appeared in documentaries on ITV and Channel 5 reaching millions of people across the UK.
The attention she's garnered over the last three years is at a level many celebrities would enjoy at the high point in their career. But Buchan's fame didn't stem from talent or connections. Instead, it's because she's the lone mother of eight children, living in a council house, and claiming benefits to support herself and her family.
Buchan says she receives £20,000 a year in benefits. She lives in Birmingham and looks after her kids, who range in age from 2 to 13, and has a part-time job as a care-worker.
Some of the headlines about her read: "Mum of eight says she will have MORE children to claim more benefits"; "Shameless 'Octomum' who gets £26,000 benefits a year enjoys first family Christmas in her new four-bedroom home (and she hasn't ruled out baby number 9!)"; "Fury at dole mum's Xmas spend frenzy! Marie treats eight kids to pile of presents… Viewers demanded on the internet she be sterilised."

She has grown used to seeing negative comments under articles written about her, and receiving abusive messages in her Facebook inbox. Strangers have called her a scrounger, a slapper, and a thief, and told her to stop having children.
Buchan told BuzzFeed News she initially accepted media offers because she wanted to break the stereotype of a single mother, but that reporters often "twist" what she says.
She has been condemned in opinion pieces across national newspapers, including by Daily Mail writer Richard Littlejohn who reflected that single-parent families are "one of the biggest drains on the Exchequer" and Leo McKinstry of the Daily Express who mused that "the concept of contraception seems as alien to her as the world of proper work". In another story, a reporter for the Birmingham Mail asked readers if Buchan is the "mental equal" of other 31-year-old mothers, calling her "a pathetic throw-back to harem concubines or slave plantation workers bought to breed."

Buchan told BuzzFeed News having many children was something she had wanted since she was 14. "I always wanted a large family," she said. "Not on my own at first – no one wants to be on their own, everyone wants to be happy. But now I love being on my own and looking after the kids myself independently…but the reporters don't see that."
"They don't see what's going on in the background," she added. "They don't know how hard it is raising kids on your own. They see me as lazy, but I've moved forward, and I inspire my kids so they can go to college and university, but no one sees that. I wanted to prove them wrong and show them that you can do it."
Buchan is part of a set of go-to women who are interviewed over and over again because they meet the tabloids' desired trifecta – they're single, they have many children, and they claim benefits. When a story on a single mother is published, the journalist typically revisits the same woman a month or so later to report another story about her, this time with fresh quotes or with a new photo of the family at home, perhaps surrounded by piles of Christmas presents.
"Real life" news stories are a booming business that has only been fuelled further by the rise of reality TV fame. As a result, around a dozen faces have come to represent the country's "benefit claimant single mothers" and are a common fixture in national newspapers and television shows.
BuzzFeed News identified 12 women other than Buchan who fit a similar profile and have been the star of a minimum of 10 pieces in national news outlets in the last three years. Others whose stories have been repeatedly recycled include Julie Howard ("Jobless mother-of-eight demands BIGGER home for her family – and for YOU to pay for it"), Iona Heaton ("Jobless mother-of-10 vows to keep having more babies despite cuts to her £30,000-a-year benefits"), and Cheryl Prudham ("Scrounger mum-of-12 spends £1,300 of your cash on son's birthday").
But there is an additional reason why Buchan is a constant presence in newspapers and on screens: her agent, Barry Tomes.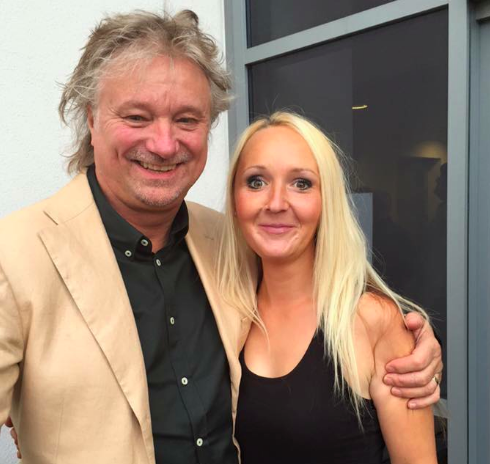 Tomes is a grey-haired Brummie in his early fifties. If a reporter wants to talk to Buchan to use her in a story about benefits, they go through Tomes. If a television producer wants to ask her to come on air, they go through Tomes.

In the past he's worked with the likes of Alvin Stardust, the Beach Boys, Lulu, and the Three Degrees. Most of his clients today are smaller scale: He manages Kodeine, an "eclectic" alternative band from Bedford, and does PR for actor Tony Walker, who has had small parts on EastEnders, The Bill, and Birds of a Feather. Now, his lucrative clients are "real" people, such as White Dee, the star of Channel 4's much-criticised Benefits Street. In the 18 months he worked with her, he says, he "took her from doing nothing to doing 53 television shows in that time, and earned her considerable amounts of money".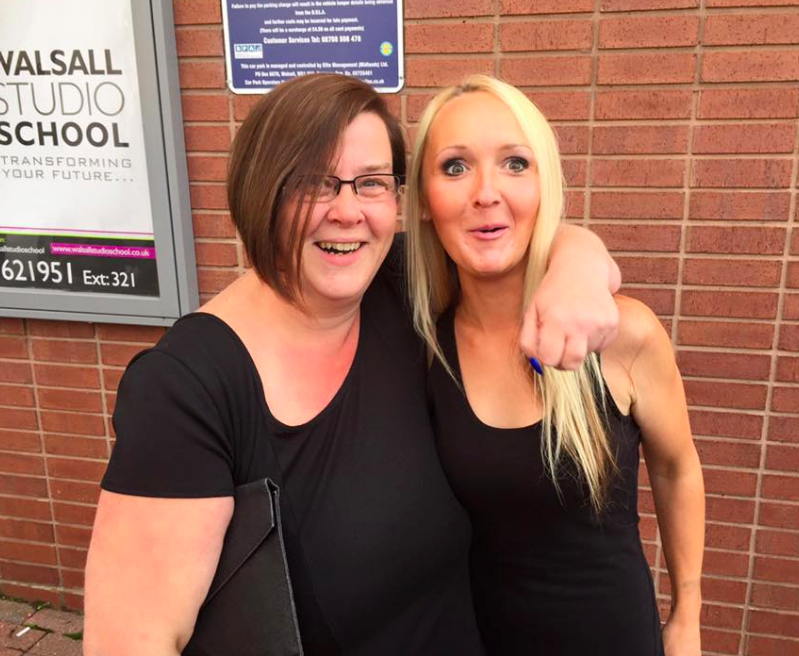 Tomes has been managing Buchan for three years, coordinating her media coverage and working closely with journalists to build and sell "exclusive" stories claiming to show readers what life is like on benefits.
The pair have a complicated relationship. On one hand, Tomes said, he's her agent, and stresses that he is there to take 35% commission on any booking she gets, and that he sometimes gets frustrated that she's not available when a journalist wants time with her. On the other, he described himself as her "brother". He's often visited her home when she's been getting the children ready for school, and made her a cup of tea as she's been rushing around. He said he's "amazed at her calm" and that he admires her for being a good mother. He noted her resilience, even at times when she has told him she felt anxious and depressed.
"With any other client I'd be like, 'Look, I've been trying to get hold of you for four days, you've turned too many people down and it's not working, you need a new manager,'" he said. "But with Marie, I tolerate it because she's a lovely human being, she's kind. She gets away with a lot with me, in a business sense, and I often think, God, I bet my mum had to struggle like that."
Tomes said his childhood mirrored Buchan's current situation. His mother had eight children, too, and he also grew up with little money, wearing only hand-me-downs and living in an area where strikes and picket lines were the norm. Now, he lives just around the corner from her.
"At a young age, I noticed my mum had to struggle," he said. "This is the reason I give Marie leeway, and why I give her space – because my mum had eight, too."
According to Tomes, women like Buchan get a fee from the papers or TV shows ranging from 50 to several hundred pounds.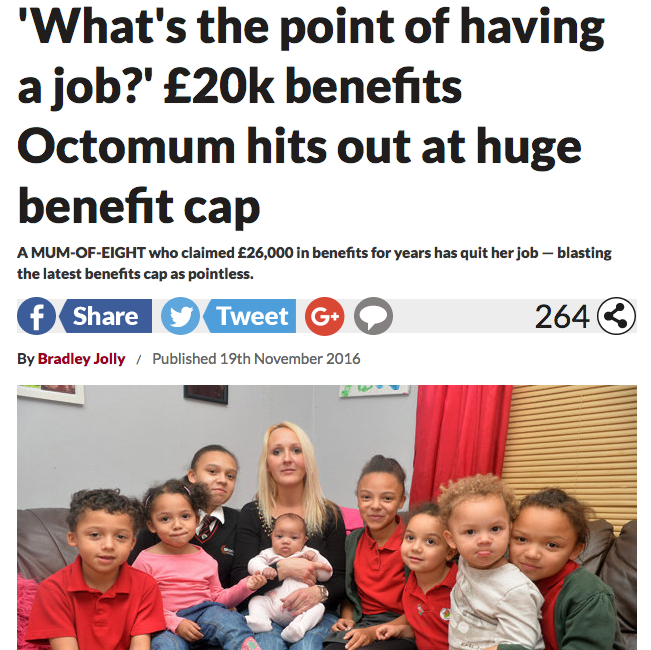 "When it all first started and I was in the press, reporters sat outside my house," Buchan told BuzzFeed News. "They followed me when I took my kids to school, following me to the shops, watching me like a hawk. I wasn't allowed to leave my house. That changed when I met Barry; I felt safe with him. It's all about who you can trust."

On the evening before a big story about Buchan is released, Tomes said, he warns her about the possible negative reaction from the public, telling her to "get ready for an onslaught".
"She's got tougher," he said. "You know, she says it doesn't hurt but of course it hurts. She's called a slapper, a scrounger, and I try and support her, because you have a duty of care in my job whether you want it or not. I'm not her employer, I don't employ any of these people – they're self-employed. But as a person I think you should look after people, and because a lot of the people who come to me are vulnerable, I have adopted a duty-of-care attitude first."
Tomes said around 40 people contact him a week asking him to represent them, all hoping to earn a fee by selling their story. Recently, a 95-year-old woman who was being evicted from her home got in touch and Tomes offered her story to national newspapers. He said the number of these requests has increased in recent years.

Buchan's financial situation shifted earlier this month when her benefits were capped. A third of households hit by the new, lowered cap are single parents of babies or toddlers, according to analysis by Gingerbread, the charity for single parents. It warns that affected families face an average shortfall of £60 a week in rent, which is likely to drive more single parents like Buchan into poverty.
Tomes claimed he has since become a "fighter" against the Department for Work and Pensions (DWP) to support Buchan "against the system." He stressed that every piece of income Buchan has earned from media appearances has been declared for tax purposes, and that the hours she works as a carer are within the legal limits for her to receive benefits. She "isn't lazy" and wants to work, he said, calling the DWP "chaotic, out of date, inadequate."
Buchan's media appearances have fuelled this tension. When she went on the Victoria Derbyshire show earlier this month to discuss the benefits cap, the department called Tomes to complain to him about her "not getting the facts right" about how much she earns.
"I told him I have got the facts right," Tomes said. "When reality stars kicked in, and I saw things like Benefits Street take off, I realised I had to become an expert on benefits because of times like this."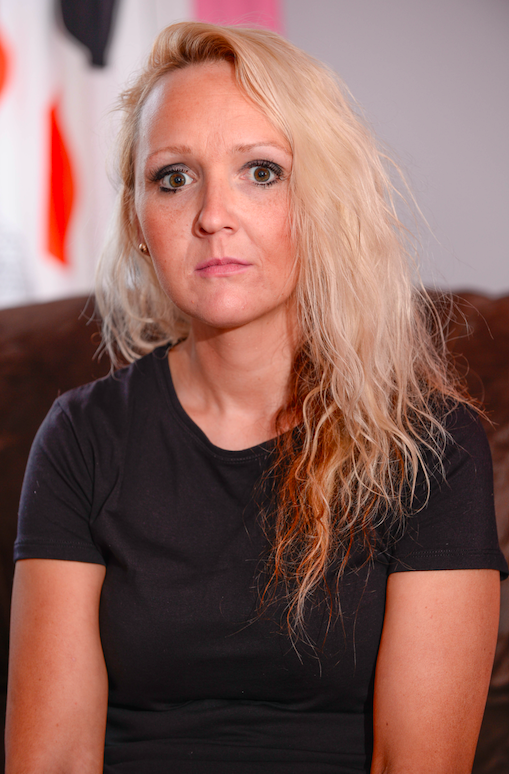 Despite his work, Tomes is critical of the media's depiction of benefits claimants, justifying his business with Buchan and others as being "part of the game" that he believes can help his clients more than the journalists who write about them.

"One of the hypocrisies of the press is they'll say, 'Benefits cheat White Dee, she's cheating this and claiming that' – but they pay the fees for the interviews," Tomes said. "So I'm thinking, You're saying they're benefits cheats, but you're giving me 5k for an exclusive story. So the press haven't got their own house in order, but you have to play the game."
He added: "Every so often I say, let's take the piss out of the press this week. This journalist can be a bit stroppy, but he'll like this because it's an exclusive, so I give them an exclusive – I know the sources, I know who not to go to.
"I don't like to say this and I don't want to be rude because the press are my industry, but we almost stick two fingers up and say, well, you're about to give us 5k for something that's stupid."
The issue of whether Buchan's depiction in the media is an accurate reflection of single mums on benefits is not his concern. Instead, he believes his role is to help Buchan support herself financially; he is "determined" to help her achieve her dream of setting up a car mechanic's business, where she wants all her clients to be women.
"Marie always says to critics, yes, I have eight children, I have claimed benefits, but I'm about to give you eight tax-paying adults and put the money back into the system – which is the truth," Tomes said.
He believes the attention she commands will continue, as long as the British media's demand for stories about benefits exists.
"My work won't slow down with Marie because we haven't peaked yet," he said. "We've drip-fed it every time, and her kids will all go into different things and one of them could go into entertainment like Marie. Long may that reign, really."