Northern Ireland's abortion law is "incompatible with human rights", the High Court in Belfast ruled on Monday, potentially allowing women access to terminations in cases of rape, incest, and fatal foetal abnormalities.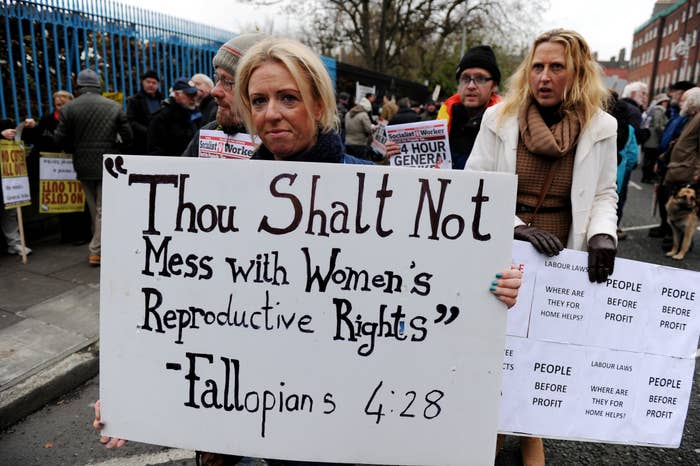 In a landmark ruling, Mr Justice Horner found the grounds for abortion should be extended in Northern Ireland, where the 1967 Abortion Act does not apply. Currently, the law allows abortions only in cases where the mother's life is in danger, or where there is a serious risk to her physical or mental health.
Although abortion remains illegal in Northern Ireland, the ruling was described as "historic" by Les Allamb, chief commissioner for the Northern Ireland Human Rights Commission (NIHRC), which brought the legal challenge.
He said it woul be welcomed by the many vulnerable women and girls who face some of the toughest restrictions on access to abortion in Europe. He said: "It was important for the Commission to take this challenge in its own name, in order to protect women and girls in Northern Ireland and we are delighted with the result".
In his judgement, Mr Justice Horner stressed the ruling was not about the right for abortion for women, but defining what circumstances a woman is allowed to have access to one. Speaking about women seeking abortion after being rape, Horner stated that there was "no doubt" that the current law places a "disproportionate burden on the victim of a sexual crime."
Every year, thousands of women are forced to travel from Ireland to England to get a termination as a result of strict laws. Unlike elsewhere in the UK, the region does not enforce the 1967 Abortion Act, and anyone caught carrying out an abortion could face life imprisonment.
The decision on whether new legislation will be drafted to enforce the ruling has yet to be decided.
While Monday's ruling was celebrated by a number of charities, many still expressed concern it didn't go far enough to protect girls and women.
Grainne Teggart, a campaign manager for Amnesty International, described the High Court decision as a "significant step" towards the right for many women and girls to access abortion in Northern Ireland, but said the law on abortion in the region still carries "the harshest criminal penalties in Europe."
"Today's court decision is a damning indictment of the Northern Ireland Executive's failure to prioritise women's healthcare," Teggart said. "It's shameful that the Courts have had to step in because politicians have repeatedly failed Northern Ireland's women. "Northern Ireland's abortion laws must be brought into the twenty-first century and into line with international law as a matter of urgency."
Mara Clarke from the Abortion Support Network said that while the laws in the country impact the most vulnerable women, the decision was still a "victory."
"Any restriction on abortion law are wrong," Clarke told BuzzFeed News. "But at same time, anytime a woman can have an abortion in Ireland without getting a plane to England is a victory."
Clarke was concerned how the new ruling would be enforced and remained unsure that women would have the right amount of time to make the decision, specifically with victims of rape who may wait months for a court ruling to be decided.
"What kind of hoops will they make women jump through for those who are victims of sex crimes? Nine months? It may be too late – the conviction rate of rape in Ireland is low as it is. If this ruling is only going to get access for these three types of cases, we still have a long way to go for the rest of women who need abortions."
Genevieve Edwards, director of policy at Marie Stopes, agreed that while the decision was a significant step forward, the access to abortion should be granted to all women in Ireland.
"We see hundreds of women every year who have no choice but to travel, and the cost can be significantly expensive," Edwards told BuzzFeed News. "However, this decision today will be of benefit to a lot women."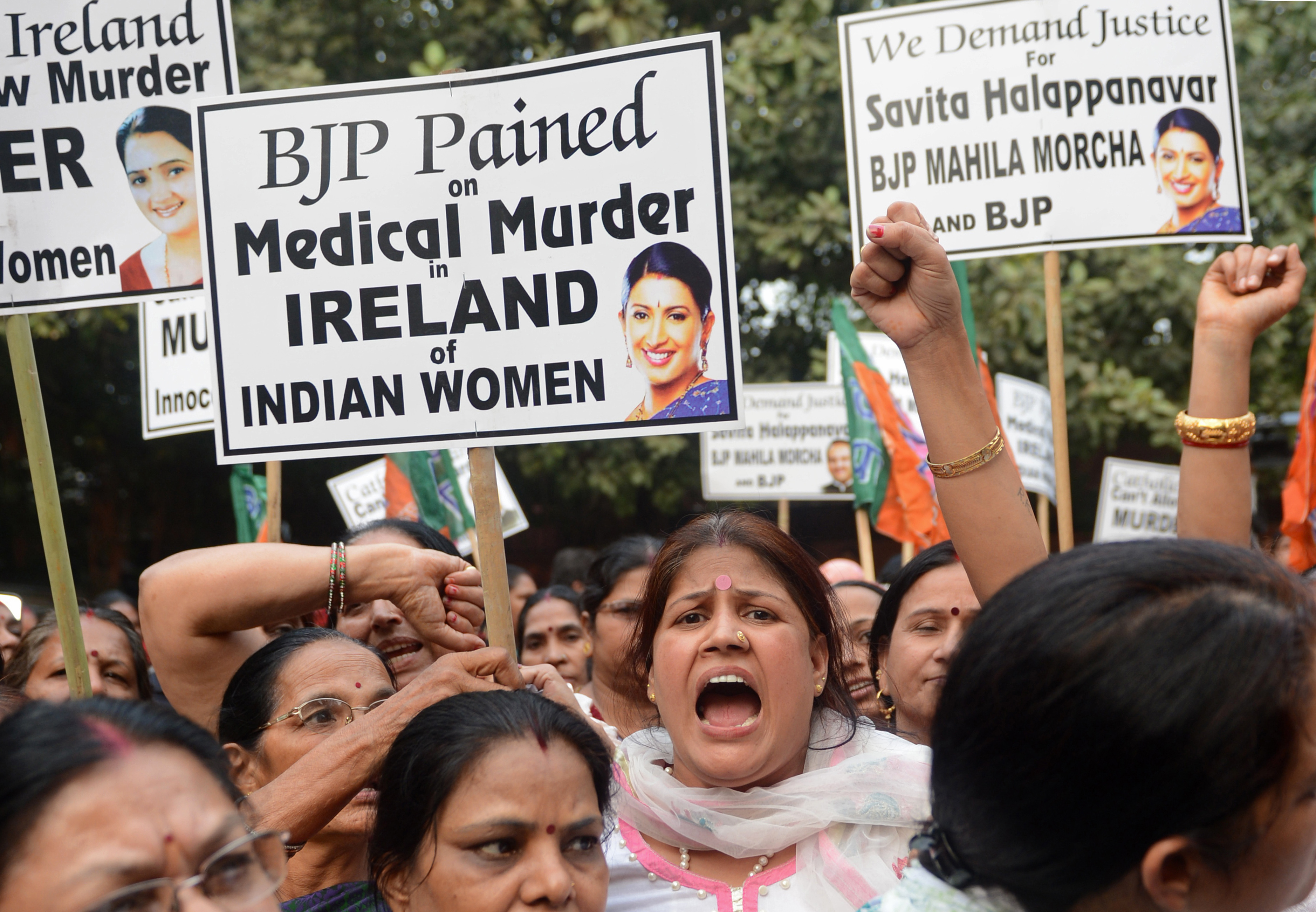 A number of high profile cases have put the spotlight of restrictive abortion laws on both sides of the Irish border in recent years.
In 2012, Savita Halappanavar died in an Irish hospital after she was refused an abortion despite miscarrying and severe back pain. Last year, a woman was forced to give birth by caesarean section in the Republic of Ireland despite alleging she was raped.