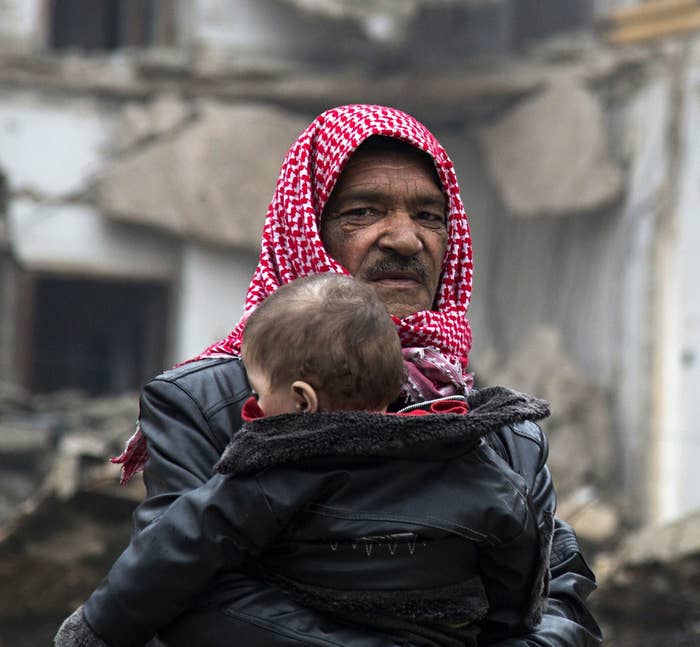 Anyone who's seen the people in eastern Aleppo's "final messages" on social media, or photos of those trying to evacuate from the city, will be aware of how dire the situation in the city is. International humanitarian agencies have described the city as having undergone a "complete meltdown of humanity".
Watching the conflict unfold from afar can make you feel helpless. But there are many practical ways you can help the Syrian people trapped in Aleppo, as well support other Syrians elsewhere who have been affected by the war. Here are just some of those ways.
Stay informed, and support trusted journalism and organisations.
Contact your local politician and urge they do more within their power to help support Syrians trapped in the conflict.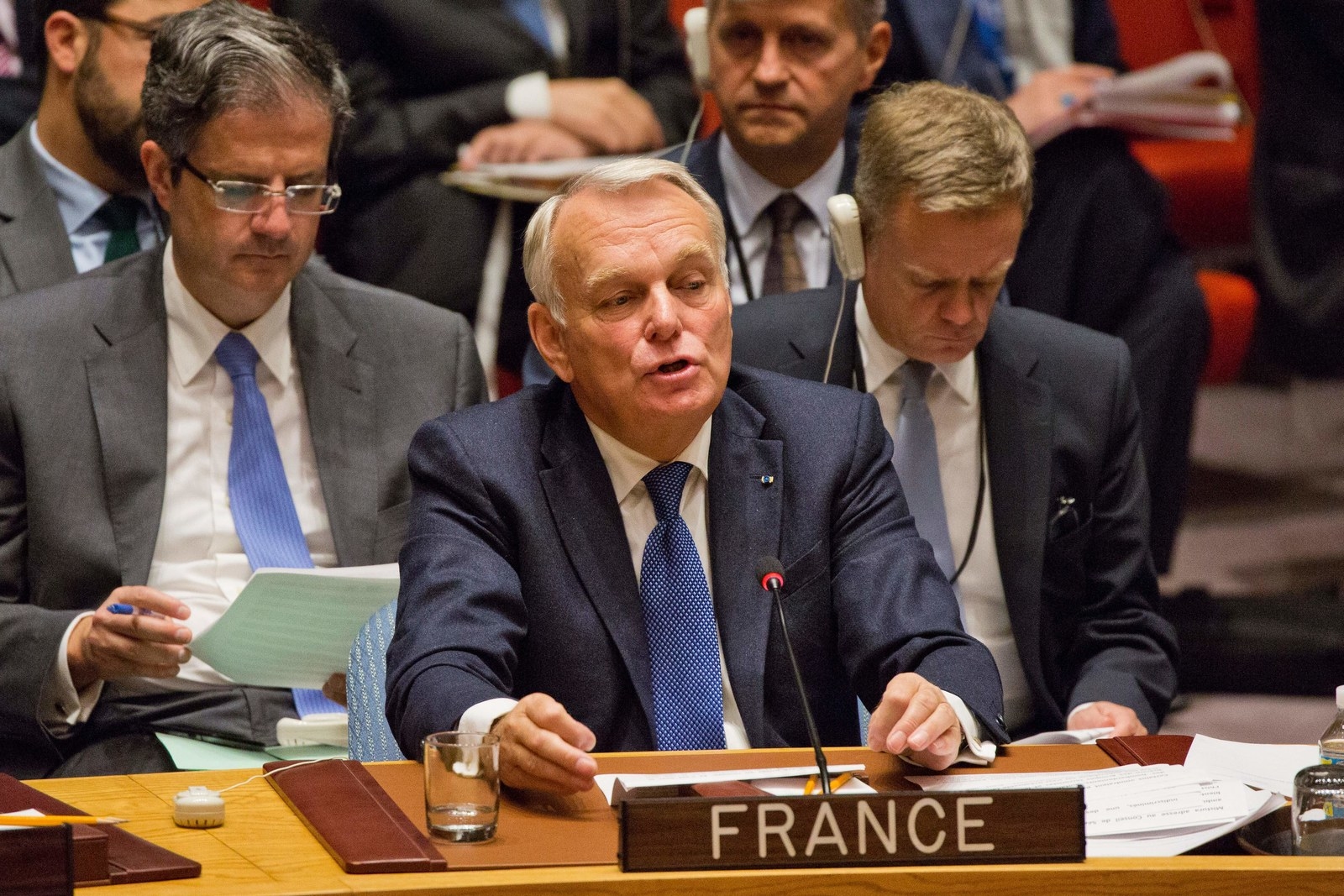 At least 250,000 Syrians have lost their lives in the armed conflict that has raged in the country for the last five years. In that time, politicians, leaders, and governments have had many opportunities to curb some of the issues surrounding the war and support the Syrians who have been forced to flee.
You can call, write to, or meet your local MP or politician to tell them you want to make sure the Syrian war is high on their agenda. You can also research how your local politician has voted on issues concerning Syria – for example, you can find out how they voted on whether to accept child refugees into your country – and ask them what they plan to do in the future to address the conflict.
The Syria Campaign has also urged people to call their foreign ministry and the Russian embassy in their country to apply pressure on taking action to help those in Aleppo. In a recent email about the situation in the city, the campaign group said: "We can not believe that the world's most powerful countries cannot get 100,000 souls four kilometers to safety."
Donate to one of the many charities providing life-saving treatment to Syrian people on the ground.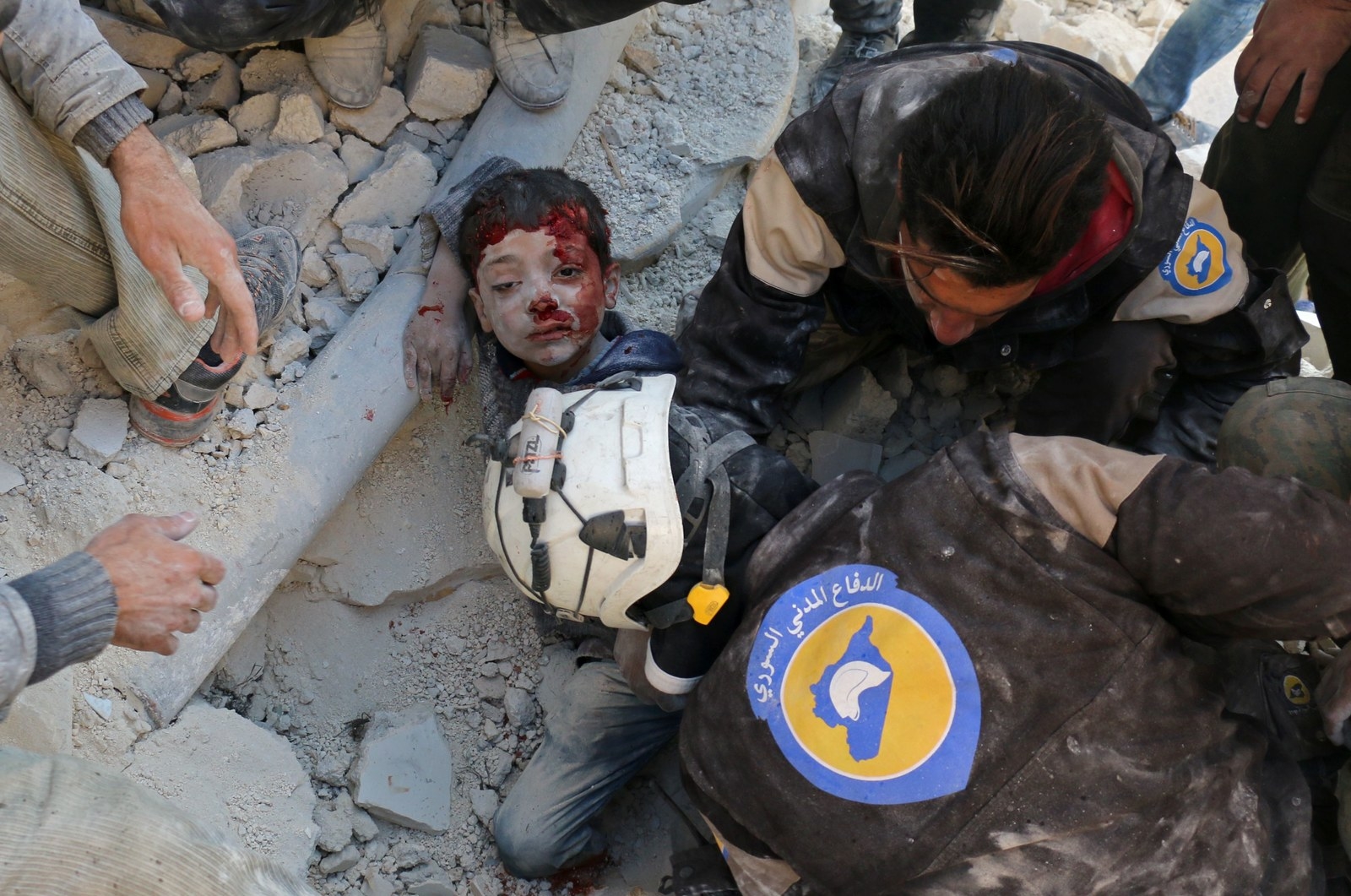 There are many charities – such as Save The Children which has helped more than 3.8 million people in the region – that support that save lives in Aleppo and beyond. Here are just a few:
The White Helmets, a collective of volunteer rescue workers who rush to the scenes of bombings to pull people out from under the rubble and carry them to safety. Their courageous and selfless work has given hope to millions of civilians.
Follow their efforts on Twitter and donate here.
Médecins Sans Frontières/Doctors Without Borders (MSF) is a global charity that operates six medical facilities in different locations across northern Syria and supports around 70 healthcare facilities run by Syrian doctors. It also provides technical advice, medical supplies, salaries, and fuel, and helps rebuild damaged buildings.
You can donate to MSF here.
The Syrian American Medical Society – a medical relief organisation that organises medical missions to the region – provides professional and educational trainings to Syrian physicians and delivers medicine and medical supplies to hospitals and vulnerable families in Syria.
You can donate to it here.