Women Stormed The "Suffragette" Movie Premiere Saying The Feminist Struggle Isn't Over
"When two women a week are killed by violent men in the UK, the struggle is not over," said the feminist campaign group.
Feminist campaigners stormed the red carpet at the premiere of the film Suffragette in central London Wednesday evening, chanting "the battle isn't over yet" for women, especially for victims of domestic violence.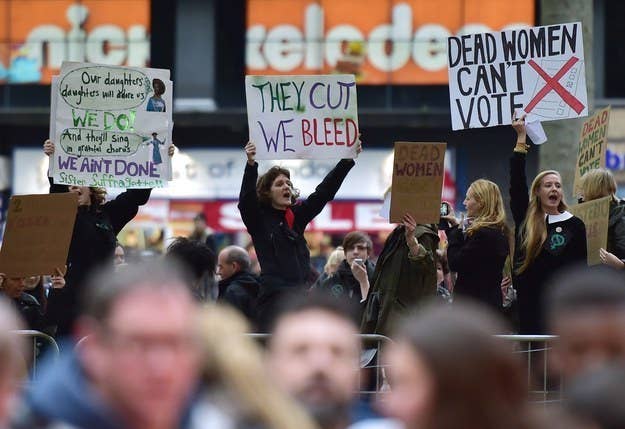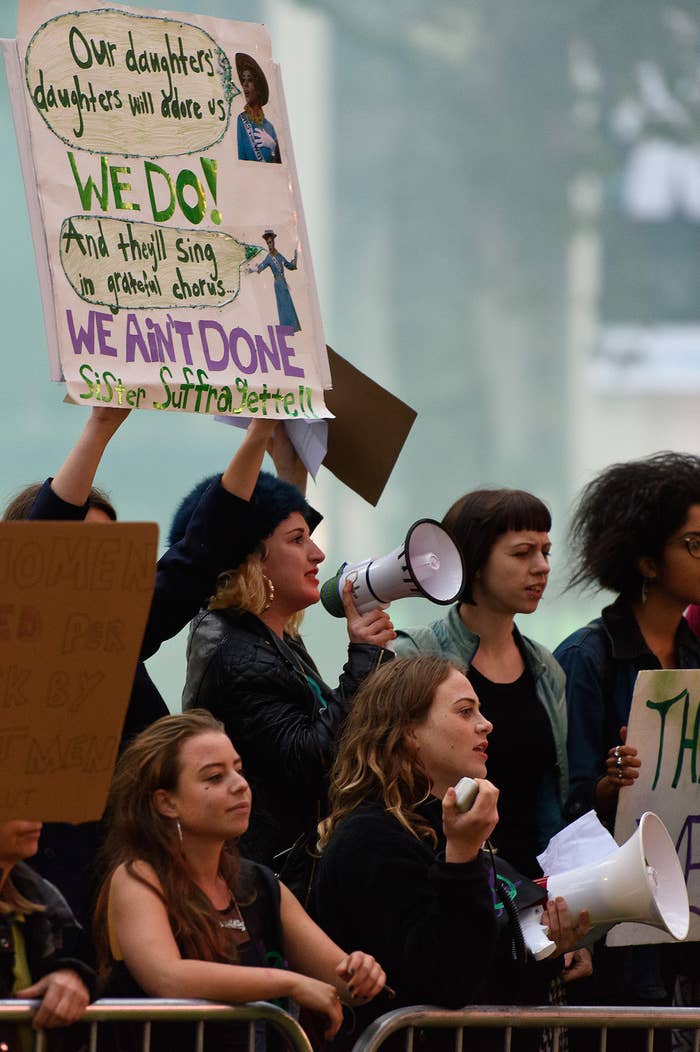 Members of the "feminist direct action" group Sisters Uncut climbed over security barriers and lay on the floor of the red carpet in protest against government cuts to domestic violence services in the UK.
The group set off flares and smoke bombs and held banners that read "cuts kill" and "dead women can't vote" as reporters interviewed the stars of the movie, including Carey Mulligan, nearby in Leicester Square.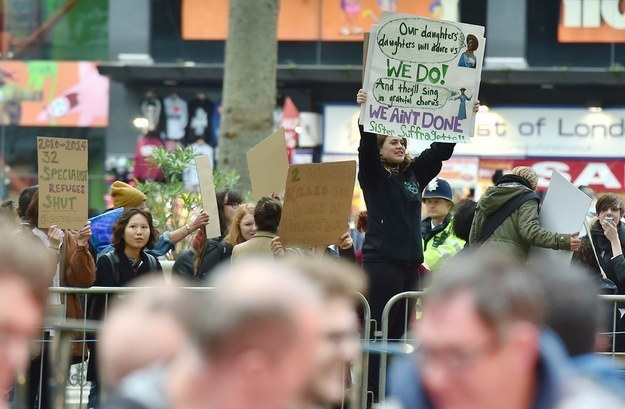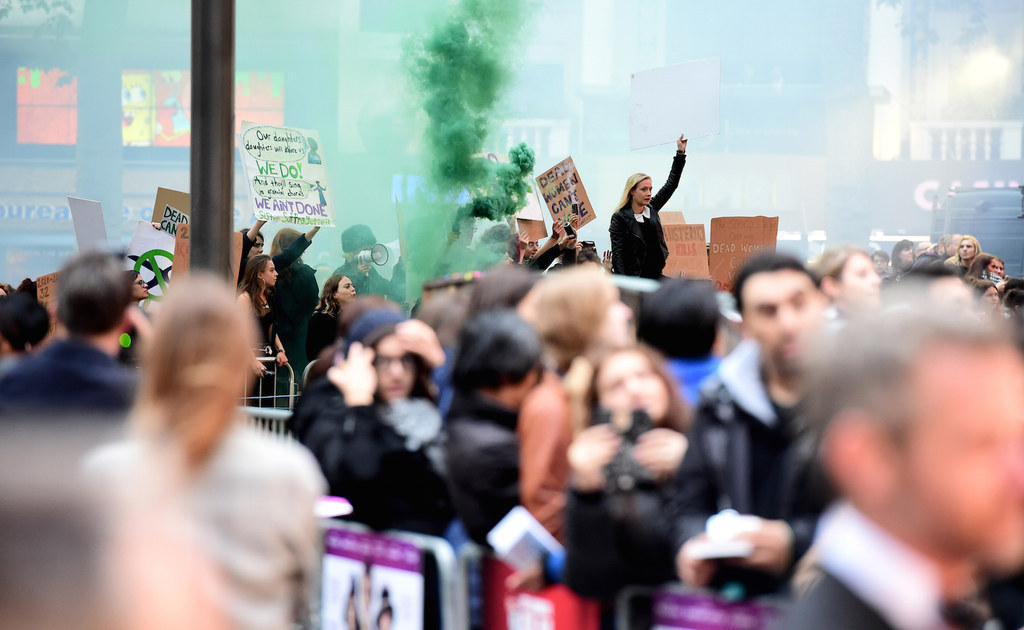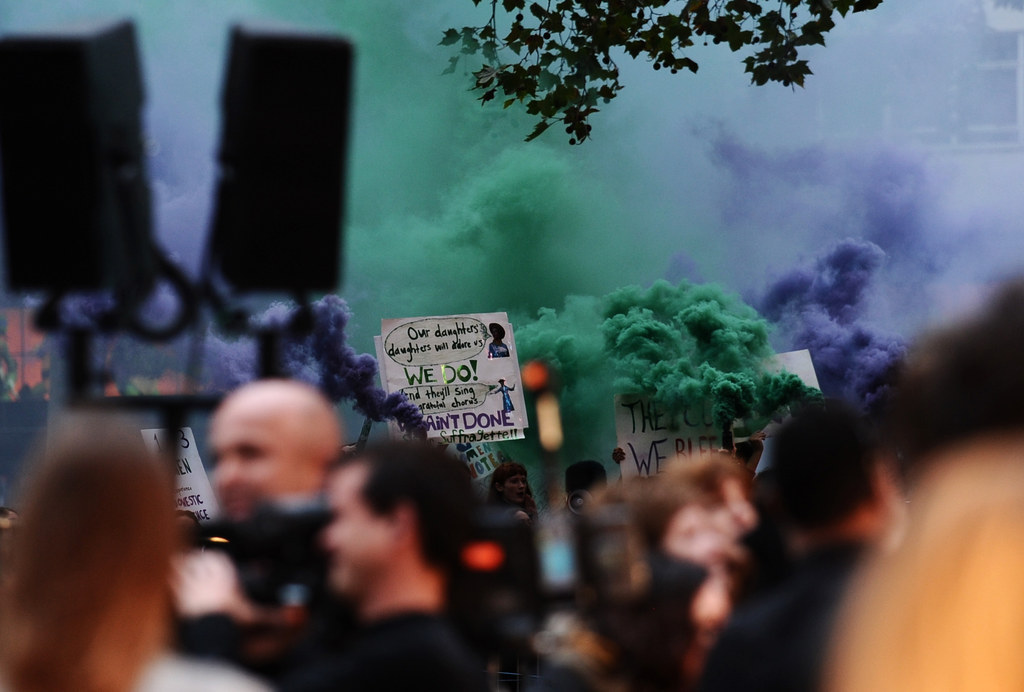 As the group handed out flyers with domestic violence statistics, Helena Bonham Carter, who stars in the movie, praised the protest: "I'm glad our film has done something. That's exactly what it's there for."
The actors spoke about the protest to Sky News, describing it as a "perfect response."
The flyer also stated: "Suffragette celebrates a struggle for women's rights early 100 years ago. When 2 women a week are killed by violent men in the UK, the struggle is not over. Dead women can't vote."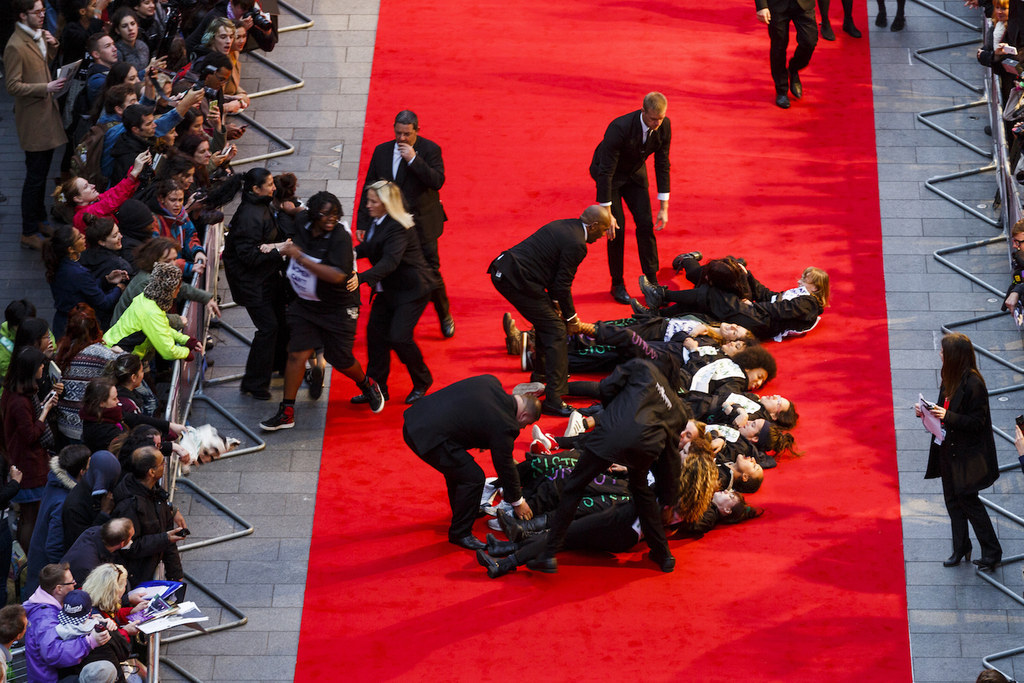 Janelle Brown, a member of Sisters Uncut, stressed the importance of their protest in a press release, stating: "We believe that all women facing domestic violence should be able to access support and safety."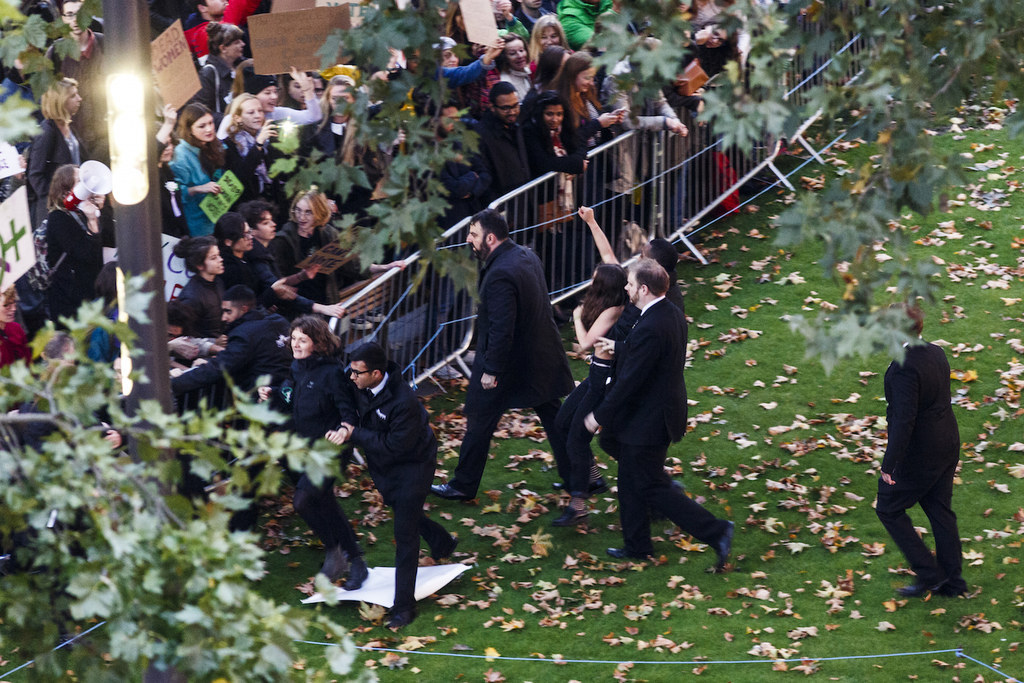 This is not the first time Suffragette has caused controversy. Last week, the cast wore T-shirts with the phrase "I'd rather be a rebel than a slave," drawing criticism of the film's failure to note women of colour's crucial role in the feminist movement.
BuzzFeed News has contacted Sisters Uncut for a comment.