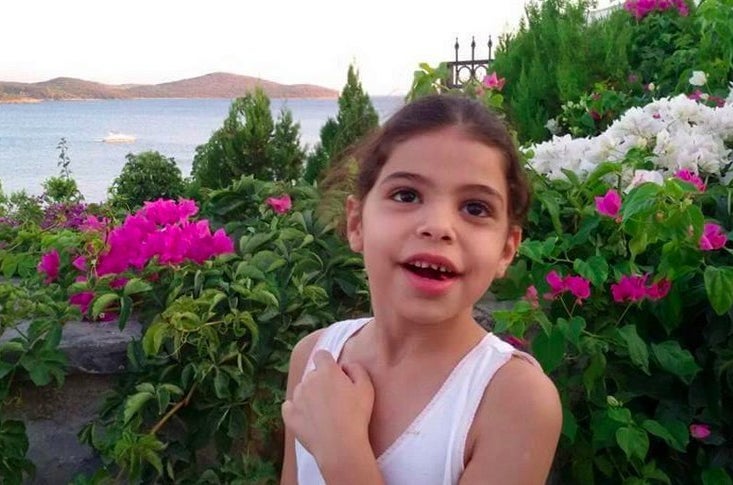 "Please, I need some information about this child.

Her name is Mena Falah Hasan, her age is 9 years. The boat she was on collided with a ferry on Sunday 20/9 when it was crossing Turkish waters to Greece.

Can anyone help?"
Two weeks ago, Mohammed Al-Amr posted this message on a missing refugee Facebook page, asking if anyone had seen his 9-year-old niece, Mena, shown in the photos above. She was a Palestinian refugee from Baghdad, Iraq. The boat she was on was crossing the Aegean Sea from Turkey to reach the island of Lesbos, Greece, on September 20, a route thousands of refugees have taken in recent months fleeing their war-torn countries to cross into Europe. Her father, Falah, was forced to flee to Sweden with his family, including his two daughters Tabaruk and Mena, his mother, and his sister. Mena's mother remained in Baghdad, Iraq, with the hope of finding her alive.
His message is one of the hundreds posted on the Facebook page Search and Find Refugees. Scrolling through the page, faces of missing men, women, children, and families, young and old, appear. Alongside the photos are descriptions, including names, ages, and when the person was last seen on the trail towards western Europe.
As the refugee crisis has escalated over the summer, Facebook has emerged as the key channel for people to connect and share information about missing loved ones. Many groups and pages are now in existence, some used by tens of thousands of people with many posting every hour and sharing photos and videos thousands of times.
"Mena and the others got in a rubber dinghy with 46 other refugees," Al-Amr told BuzzFeed News. "Their dinghy collided with a ferry before they reached the island. It sank in the water and left behind dead, survived, or missing refugees. One of the survivors was Mena's father. He was injured in the collision. A few days after, he found the dead bodies of his daughter, Tabaruk, and his sister. He buried them in Turkey, while his daughter Mena and his mother remain missing."
The messages on the page – as well as a number of other pages dedicated the refugee crisis – are left by those desperately searching for their loved ones after they were separated as they fled across international borders. The bulletin-like updates on the Facebook pages are short, but emotive: They're written by fathers trying to find their children, brothers in search of siblings, women in search of their parents. Sometimes, charity workers or locals in countries where refugees have passed through write messages on their behalf, providing their contact information for those who may recognise the missing person.
"Jafri, 19, from Pakistan, is looking for his brother, Muhammad. They were separated by the police at Kelebia. Jafri went to Debrecen Camp, Hungary, in July. They were robbed, arrived in Hungary with no phones, no money. He hasn't heard from his brother since."
"Khaled, 50 years old, is from Syria and desperately looking for his family: Naylem, 40 years old, and their three children, Mayas (12), Omar (8), and Obadia (6). They were separated in Röszke, where his family crossed the border. He believes that they were brought to Vienna."
The desire to help refugees – both from Europeans as well as others fleeing war and poverty themselves – is clear. Under each post, concerned Facebook users ask for ways they can help other than sharing the photos. Many comment that they wish they could do more, but believe that the small act of passing on an image may help. "I've shared this in Arabic," wrote one user under a photo of two brothers. "What else can I do now?"
In desperate times, people cling to any resource that may help – for those currently seeking refuge in Europe, the internet is an obvious choice. Before fleeing their home, many would grab their phone, knowing full well that it could be the only lifeline they would have to help guide them to a new, safer life. With phones, they're free to share numbers, swap Facebook and WhatsApp information, and follow each other on Twitter, with the knowledge that that connection may well help them along their way.
Refugee families searching for loved ones on Facebook know the chances of success are slim; but after weeks, months, and years of being targeted by bombs, uprooted and passed from country to country, and struggling to find a new home, their optimism in relying on a stranger on Facebook to reunite their family is helping them survive.
"We are looking for a woman, Zenap, 23 years old, and her son Ferit, who is 4 years old. Their plan was to go to Germany through Hungary and Austria. After being separated, her husband had a short telephone call with Zenap, and she said that she is in Austria with their son. But then the connection interrupted suddenly and he's not heard anything since this date. Who knows how to find his family?"
Facebook is championed as the site for people to connect with others around the world safely and with ease. "Each person who joins makes Facebook better by adding a presence to the site that friends and family can connect with and feel closer to," the company said in 2009. As of March this year, membership had shot up exponentially, with at least 1.44 billion monthly active users.
With such a large number of Facebook users, even finding acquaintances can prove a difficult task. But using the website to attempt to track down a missing person can prove even more of a challenge. Facebook has a number of tools to help those in a crisis – its "safety check" tool to allow users to mark themselves as safe if they were in an area affected by a natural disaster, for example, proved popular when earthquakes hit Nepal earlier this year. The company also recently promised to deliver internet access to a number of refugee camps in Europe. But what options exist for Facebook users during a humanitarian crisis, and for the refugees in search of missing loved ones?
In recent months, groups dedicated to finding missing refugees have sprung up, with open privacy settings allowing large numbers of images to be shared globally. They have become a vital tool for refugees seeking to connect with each other, to share local information about countries they're traveling through or arriving in.
Mahmoud runs "Syrians in Germany", a Facebook group that aims to support and "help integrate" refugees in the country. He said that his group – which now has more than 80,000 members – is a "club" for Syrians to talk and share their stories, videos, and photos.
"The idea for the group came when I was reading the news on the internet about refugees who were who sent on boats of death by traffickers to Greece," Mahmoud explained. "I didn't want them, or others, to be victims of exploitation.
"Facebook made the distance between refugees just 'one click' away to reach others. I'm always looking for positive ways to help the world, and I hope that the world has, and can continue to, help us through Facebook and other social media."
"Dear friends in Hungary. This child was seen last ten days ago in Hungary. He might still be there. The family is desperately waiting in Austria hoping that the child might be found. They have two other kids. Please spread the picture, the child's name is Aeen, 2 1/2 years old. For this family, the war is not left behind yet. Thank you for sharing."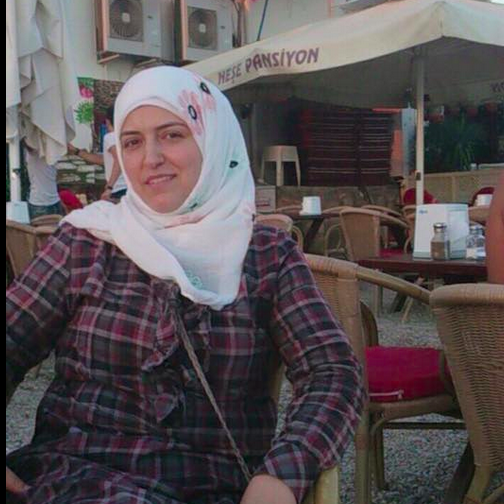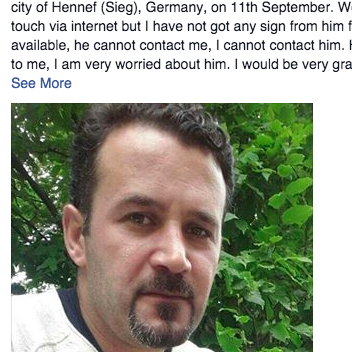 "These brothers from Afghanistan, Jawde (14) and Selha (8) lost their parents in Macedonia during the fight between police and refugees. The family wanted to go in Germany. Their fathers name is Golmsakie. If anybody hear somebody looking after them, they are in Hungary and please contact me."
This isn't the first time Facebook groups dedicated to finding refugees in humanitarian crises have come into play.
When conflict erupted in South Sudan in December 2013, forcing thousands of people to flee into neighbouring countries, the Red Cross looked for ways to reunite those who had lost loved ones in the upheaval. The charity set up a website that allows people to upload photos of individuals, and, if someone recognises the person, they can send a message that alerts the charity.
The Restoring Family Links site and Facebook page hosted more than 1,600 photos of adults and unaccompanied children in refugee camps in Gambella, Ethiopia, and in Juba, South Sudan, helping reunite more than a hundred lost loved ones with their families. The charity has since supported or set up other Facebook pages, including the 'Search and Find Refugees' page that is popular with people currently traveling through Europe.
For refugees on the move in Europe, separation will prove especially difficult, says Emily Knox, the development manager for international family tracing for the British Red Cross.
"Many are traveling on dangerous routes for weeks, months, or even years," Knox said. "No matter how much time passes, they will want to know what happens to their family. One of our most common requests for family tracing are from the Second World War. That's the level of seriousness refugees from countries like Syria will be facing – for them, it may take decades, or never at all."
Knox described separation as an 'ambiguous loss.'
"When someone dies, people know what's happened, and so there's a ritual and process to grieve," Knox added. "But for those separated, people don't know what's happened, so they're stuck in a limbo. They never truly lose people."
Almost two weeks after she was seen crossing Turkish waters, Mena Hasan remains missing. Although her uncle remains hopeful, he says he is aware that the chances of finding Mena are low.
"My best memories of her are her love of swimming in the holiday of summer, her passion to play games on my computer, and her love to help others while cooking in kitchen. Her mother lives with the hope of finding her alive. Now, her father is looking for her in Turkey.
He says he wanted to share her photo in part "to keep her memory alive" but to also "warn parents traveling with their children that the route is dangerous."
"I hope, when we write a post and share photos of a missing child, it can help people rethink their way into Europe."