Last week, Dutch primary school pupils went door-to-door in their local community with flyers that read "we're looking for white pupils" as part of a campaign against segregation in their education system.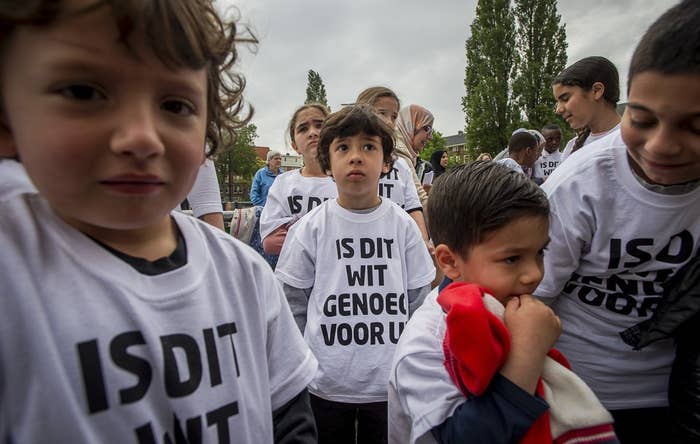 The children attend two schools in southern Amsterdam that are threatened with closure because the numbers of white families enrolling their children is dropping.
The Arab, Turkish, African, and Moroccan students attend two schools, De Avonturijn and Catharinaschool, in which more than 90% of pupils are from ethnic minorities.
Local residents in the ethnically mixed neighbourhood blame racial tensions and discrimination for the decrease in enrollments to the two schools.
Accompanied by their parents, pupils went campaigning wearing t-shirts that asked, "Is this white enough for you?"
Speaking to the AFP, one Dutch native pupil, 11-year-old Aminata, said she wants more white pupils in school "to learn about each other's cultures."
Her friend, 10-year-old Annelies, added, "It's important for later. When we're grown up we will have to deal with different cultures, we should already start learning to live together."
Campaigners say that there is a problem with "unofficial segregation" of ethnic minorities in the education system in The Netherlands.
Diane Middelkoop, a spokesperson for the two schools facing closure, told Agence France-Presse: "When, for different reasons, a school 'becomes blacker', it's very difficult to reverse the trend.
"White children's parents no longer want to be part of the school. I can understand that: we all want to feel at home and that means that we want to see people who share our origins and culture," Middelkoop said.