Complaints recorded against the police in England and Wales have reached a 10-year high, according to a report released Wednesday by the official watchdog.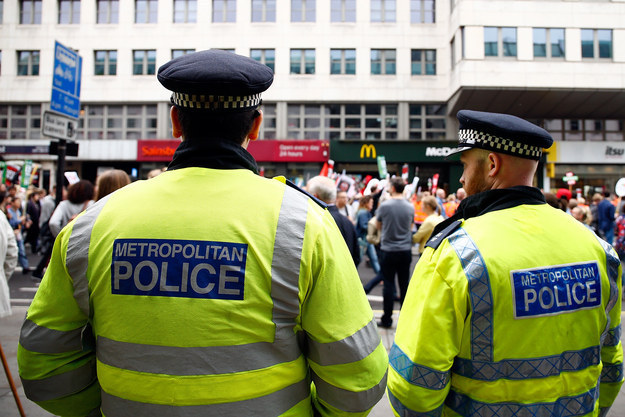 The number of complaints rose by 6% over the last year and 62% since 2004, a significant rise over the decade, the Independent Police Complaints Commission said as it published its annual report.
The IPCC received 37,105 complaints against 43 police forces in England and Wales over the last year. The most common complaint recorded was "other neglect or failure in duty", which accounted for 34% of allegations recorded.
The number of people who were dissatisfied with how their complaint was handled by forces and who subsequently appealed has also increased.
IPCC chair Dame Anne Owers said the rise in dissatisfaction complaints made by members of the public was largely due to inconsistencies in how police handle complaints.
One reason for this is whether cases are investigated formally or through informal "local resolutions" is one part of the problem, she said. A large portion of complaints are deemed "less serious" and referred back to local forces to resolve through informal processes – but as no structure is in place to ensure forces deal with such complaints in a consistent manner, complaints are likely to increase.
Owers said the significant increase in complaints may be a result of making it the processes for members of the public to file complaints easier to use and more accessible, particularly for minorities and vulnerable people. However, she said the systems in place were still "over-complex".
"The underlying problem is the system itself," Owers said. "We welcome government proposals to bring in legislation to simplify and streamline a system that at present satisfies neither those who need it nor those who have to operate it."
BuzzFeed News contacted the Metropolitan police, the largest police force in the United Kingdom, for a comment on the statistics.
National Police Chiefs' Council Lead for Complaints, Deputy Chief Constable Alan Goodwin, agreed that the system for handling complaints should be easier.
"The system for handling complaints is complex and leads to inconsistencies between forces," Goodwin told BuzzFeed News. "The system is being reviewed with the aim improving it for those with a complaint and the forces handling it. In the meantime, I'll be considering these figures nationally and chief constables will be looking at their own figures with their Police and Crime Commissioners to see if action is required at local level."