Refugee Families Who Are Separated From Their Families Need Government Support
"The traffickers and smugglers seem more organised in this crisis in comparison to some of us."
A group of leading charities have joined forces for the first time to call on the government to help safely and legally reunite refugee children with their families living in the UK.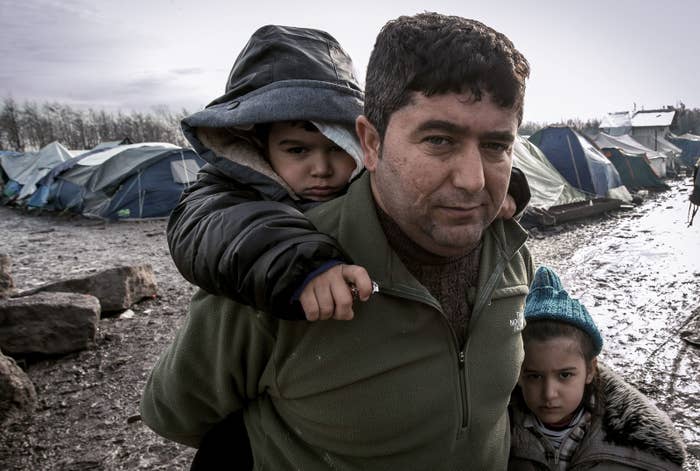 On Tuesday morning, Unicef, the International Rescue Committee, the Refugee Council, and the British Red Cross told a cross-party group of MPs at a parliamentary briefing that the current family reunification guidelines needed to be "fairer and more humane". The NGOs say the guidelines are forcing vulnerable young refugees to make dangerous journeys across Europe alone and leaving others stranded in camps and conflict zones.
The guidelines currently in place allow people with refugee and humanitarian protection status in the UK to apply for asylum for their spouses and children aged under 18. However, it does not include children aged over 18.
The charities said this failed to recognise a number of different situations, such as orphaned children with grandparents or older siblings in the UK who could care for them, or refugee children who have arrived by themselves and can't bring an adult family member or parent along to join them.
According to the British Red Cross, just 65 visas have been granted to families outside the current guidelines in the past three years.
It's the first time charities have joined forces to apply pressure on the government to help reunite families, after lobbying and campaigning separately on the issue for years.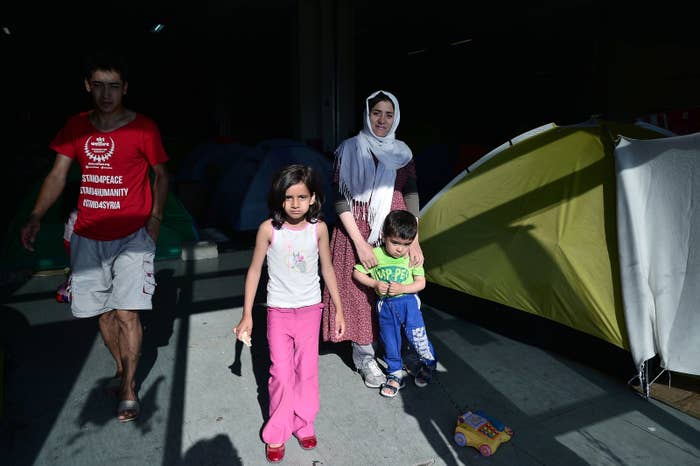 Alex Fraser, director of refugee support at British Red Cross – which launched the Torn Apart campaign on the issue of family reunification and has helped 2,000 refugee families reunite in the UK – told MPs: "In this great refugee emergency – and I use choose those words carefully, because it is an emergency – during these extraordinary times, refugee protection is critical now more than ever.
"The current rules are narrow, and there is a lack of essential legal support. So few families have been granted visas outside the current guidelines – but it should be the norm, and not the exception."
The charities at the briefing agreed that although there have been "encouraging" signs the government is addressing the severity of the issue, "urgent action" still needs to be taken, especially to help tackle the issue of trafficked refugee children.
Speaking at the briefing, a Syrian couple who requested to remain anonymous because of safety concerns for their remaining family members living in Syria said their two daughters were still trapped there, and that they were unable to bring them to the UK because of the guidelines.
In an emotional plea, the mother told MPs she feared their daughters may be at risk of being raped, trafficked, or killed "at any moment". She asked them to think about her "as a mother" and urged them to help bring her daughters to safety in the UK.
The father added: "If we're reunited with our girls, I would do anything for this country. We would be so grateful."
Lily Caprani, deputy executive director of Unicef UK, said the couple's ordeal was one of many "harrowing stories" of journeys and separation the government has the "power to prevent".
"There will be children who wouldn't have drowned or suffocated in the backs of lorries if UK immigration rules were fairer and more humane," she said.
In response to one MP's comments during the briefing, Caprani said: "The traffickers and smugglers seem more organised in this crisis in comparison to some of us."