Tesco accidentally advertised a "free erection" in Aberystwyth thanks to a rather unfortunate translation error.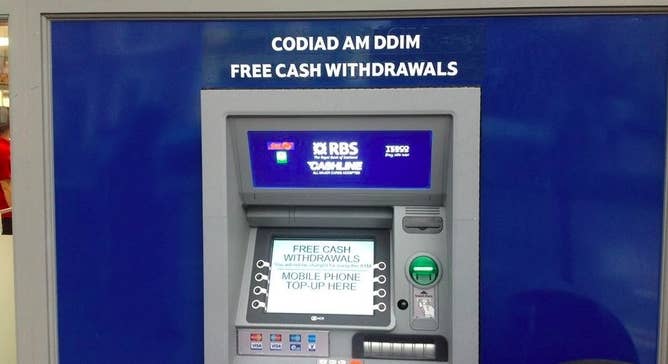 An in-store cashpoint promised customers "codiad am ddim" (free erection) instead of "codi arian am ddim" (free cash withdrawals).
The person who spotted the mistake was Ceredig Davies, an Aberystwyth councillor, who snapped the cashpoint sign and shared it on Facebook.
He told Wales Online: "10/10 to Tesco for considering the Welsh language but perhaps they should have had it checked by an actual Welsh speaker before putting the signs on the machines."
Tesco later apologised over the error and confirmed it was replacing the sign with a correct translation.