Two Syrian parents have recorded a video urging home secretary Theresa May to help reunite them with their adult children, who have been unable to enter the UK because of asylum restrictions.
In the video, Muhammed Alwadi and his wife, Amal, who are from Daraa province in southern Syria and now live in Sheffield, describe how their life was torn apart by the Syrian civil war and how they were separated from some of their children when they were forced to flee to Libya in 2012.
When Muhammed was granted refugee status in the UK two years later, he applied for asylum for the rest of his family. Amal and their two youngest children were granted visas to join him in this country.
But their two eldest children were denied visas because they were over 18. It has been nine months since the couple last saw their 19-year-old son, Kusai, who is living in a refugee camp in Calais, or their 20-year-old daughter, who is living in Turkey.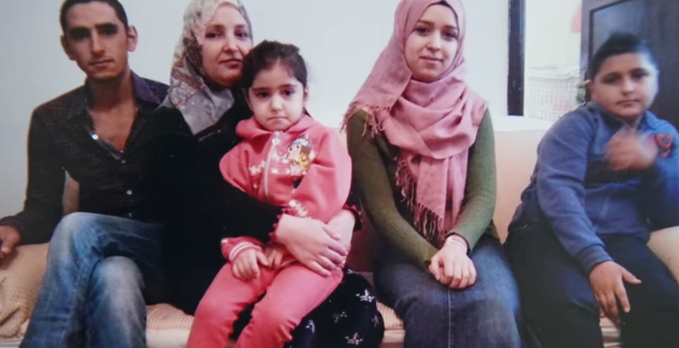 The video was filmed for the International Day of the Family on 15 May, and is part of a call by the British Red Cross for the government to widen family reunion rules.
The Torn Apart campaign is calling for the rules to be extended to include young people over 18 who were living with their parents at the time they were forced to leave their home country.
Alex Fraser, director of refugee support and international family tracing at the British Red Cross, said it was crucial for the government to amend the rules.
"The Alwadi family are just one example of how current government policy is keeping families separated and alone, at a time when being together as a family is what matters to them most," he said in a statement.
He added: "You do not stop becoming parents to your children when your child turns 18."
The campaign has already won the support of former Liberal Democrat leader Nick Clegg, who said it was about "decency and compassion".
"Families like the Alwadis have already had their lives turned upside down by conflict, they shouldn't have their families torn apart by petty technicalities in Britain too," Clegg said.
"I hope the home secretary will listen to their story and those of families like them and expand the criteria to allow more families that have fled war and persecution [to] stay together."