A pub in London is opening up their doors to the homeless and hungry this Sunday, offering a Christmas dinner to those in need – for free.
The William IV pub, located on Shepherdess Walk in north London, shared this photo on Twitter, saying its staff are cooking the dinner "because we can".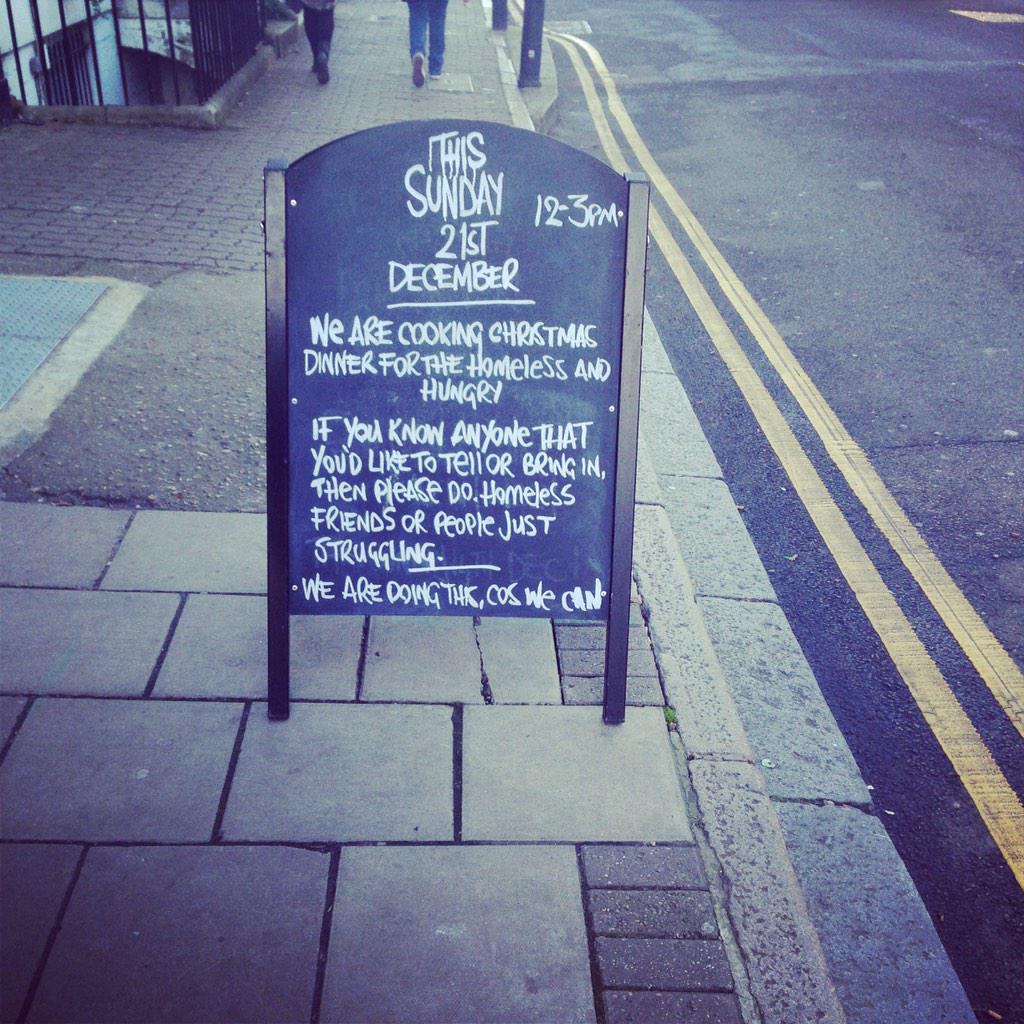 Speaking to BuzzFeed News, the pub's general manager, Max Kalton, said they decided to offer the kind gesture as it was something they always wanted to do.
"This past Sunday we were quiet – we only started our roasts a few weeks ago," Kalton said. "Our head chef, Adam, was annoyed at how quiet it was so we decided to do something different this week. Cooking for the homeless has been always been a dream of his so we put an A-board out yesterday, took a photo, and then this all happened."
Kalton said they'll be serving turkey and beef and that they'd be making everything from scratch.
"We've never done anything like this before as we've not had the opportunity to, as we've both worked for other people. ... It only seemed right that we give it to to people who need it."
Head chef Adam Hardiman has spoken to several shelters and homeless people that he knows, and they say they'll be attending.
Kalton and Hardiman did not expect such a big reaction. "Originally we just expected to go round Sunday morning inviting people down," Kelton said, "but Twitter has really jumped on the idea so we're expecting a few more now."
If you're keen to help support the pub, they suggest a few ways: