A commuter in Aberdeen who films his daily bike ride captured an unusual scene on his route: A driver using his phone, laptop, and headphones while driving along a main street.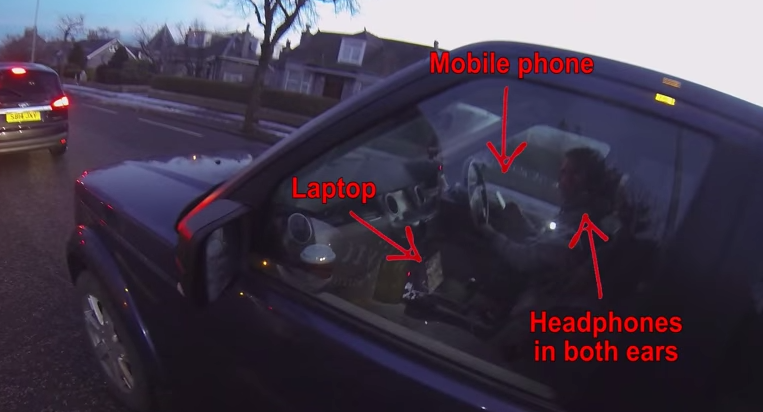 The commuter caught the scene on Queen's Road and shared the video on his "Aberdeen Cycle Cam" YouTube channel.
"This bloke is driving a 3 tonne Land Rover in town, looking at a mobile phone, laptop and wearing headphones on both ears," he wrote in the description. "Not only he's not paying any attention to the road, I suspect he's not even on this planet."
According to the The Telegraph, a man has now been charged over the incident.
A statement declared: "Police Scotland can confirm that, following inquiries into footage showing a road traffic matter on Queens Road, Aberdeen, a 46-year-old man has been charged and reported to the procurator fiscal. The incident took place on February 5. It is anticipated the male will appear in court at a later date."