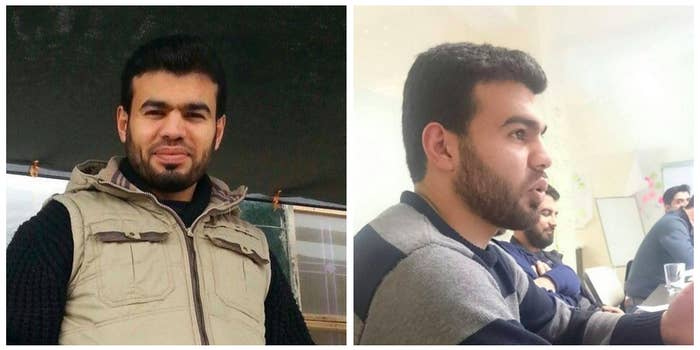 Ahmad Almohammad is no stranger to falling bombs. The 26-year-old works in hospitals in Syria with Médecins Sans Frontières (MSF, aka Doctors Without Borders) and has often been inside buildings that have come under attack. Like the time two years ago in Fafeen, just north of Aleppo, when the sound of an approaching helicopter warned him and his colleagues that they had just seconds to decide which way to run before the barrel bombs start dropping.
Almohammad described the horror of that day in a phone interview from Turkey, where he lives with his mother and siblings. "We all had to guess where the barrels from the helicopter would drop," he told BuzzFeed News. "All the staff and patients started to run, but we had no idea where to go. We could hear the noise above, we all thought the helicopter was directly over our head. It was all down to chance on whether we'd be hit. In those few seconds, it felt like my last moments."
Almohammad said he knew from past attacks that the helicopter would drop five barrels. One by one, a barrel dropped. After the fifth fell, they waited briefly before running back inside to see what and who had managed to survive. Little was left of the hospital.
"I know we are targets," Almohammad said. "I went into this knowing that I would be. The hospitals and the health workers are the first line of targets because we are trying to keep people alive."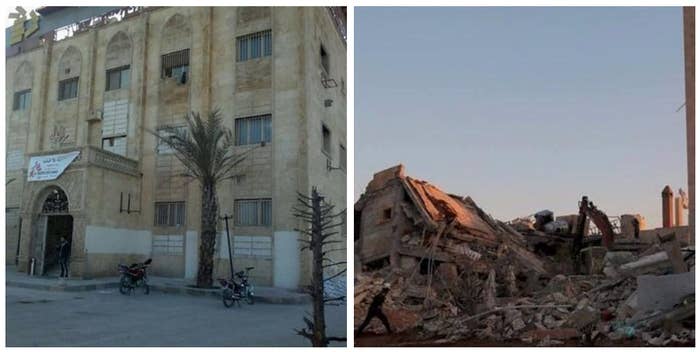 The systematic targeting of medical facilities has been a constant feature of Syria's devastating civil war. In a report released by MSF last week, the charity said 63 MSF‐supported facilities were hit by aerial and shelling attacks in 2015, and in 12 cases, the attacks caused the total destruction of the facility. A total of 81 MSF‐supported medical staff were killed or wounded in the year. Women and children made up 30-40% of casualties recorded in its facilities in 2015, the charity said, proving civilian areas are consistently being hit.
Health charities on the ground have routinely described attacks on hospitals as war crimes and violations of international law that have become so commonplace they've become "normalised".
But Almohammad told BuzzFeed News that it is a series of attacks on MSF facilities since the beginning of the year in particular that has seriously shaken health workers. Last week, airstrikes killed 25 people at Marat Al Numan, an MSF-backed hospital in northern Syria. MSF has since called for an independent investigation into the strikes and said the attack was probably carried out by Syrian and Russian forces.
"Before, we were just very angry at the regime," Almohammad said. "Now my colleagues say that we are a very cheap target. In the media, we are just a mention, just another hospital targeted, and that's it. Nothing else. No one is moving to protect us – we have nobody to protect the health workers. If we ever leave Syria, we are escaping from our duties to help these people, and my duties towards my people."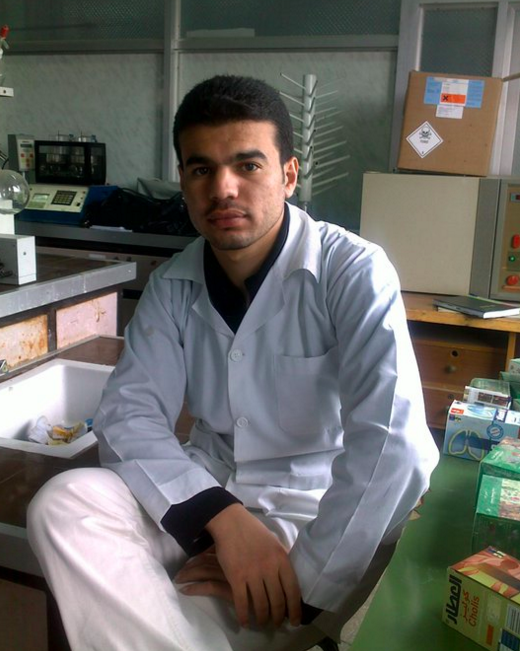 Almohammad lives in Kilis, Turkey, but travels across the border into Syria five days a week with the MSF distribution team to provide donations of drugs and medical supplies to more than 15 hospitals and health centres. His team is also distributing essentials to the 100,000 people trapped behind the border with Turkey.
The camps, he says, are overcrowded, and he and his colleagues are now struggling to cope with three times the normal volume of patients. Almohammad says the need from civilians is overwhelming.
"What I can provide is out of my control," he said. "I know of an entire family killed by a rocket, and another family trapped under a damaged house for more than 20 hours. I'm used to seeing children with no arms or legs. It's normal to lose family members here. The children are used to seeing blood, beheaded men, bodies in the street. Women have told me that they sleep fully clothed so that if they were bombed during the night, they won't be unclothed.
"When I stand in front of them, without any power to help them, I know there's only so much I can do."
He is worried that the recent bombings of hospitals and civilians show there is little sign of attacks slowing down, and he's grown tired of watching the blame shift from one party to another with no one taking responsibility.
"On one hand, important people sit in big meetings and sometimes decide to give aid, or some other help," he said. "And on the other, they just bring arms and planes. Whoever wants to help the Syrian government, they can do it without any permission."
Since last week's bombing, MSF has called on UN Security Council member states – specifically the ones involved in the conflict: France, Russia, the UK, and the US – to follow their own resolutions to "halt the carnage" in Syria.
Amnesty International said warplanes have been deliberately targeting people trying to treat victims, and described the bombing of civilians and aid workers by Russian forces as some of the most "egregious" war crimes seen in decades.
Dr Joanne Liu, international president of MSF, has called for increased and unhindered delivery of aid and for the immediate evacuation of the wounded and sick.
"We say loud and clear: The doctor of your enemy is not your enemy," Liu said. "Today, Syria is a kill box. We are witness to a collective global failure. Attacks on health facilities and other civilian targets must stop, and be subject to independent investigations."
Almohammad says he is going back into Syria in three days. His mother worries about him a lot, he says, so he calls her twice a day and lies to her by saying he's safe.
Beyond the immediate threat of airstrikes, there is, according to Almohammad, a much longer-lasting crisis unfolding in Syria: that of the mental wellbeing of people in the country, and especially of those working in hospitals constantly surrounded by death.
"What people don't realise is that the Syrian people – especially those I work with, the people in hospitals, the nurses and doctors – they're not well, psychologically," he said. "They do not see the danger as being danger now, because they've seen so many awful things, so many wounded people, so many dead people. They don't know that they're not well mentally.
"When they see dead people, they don't see anything any more, because this is all they've known for years. Yesterday somebody came into the hospital and said 13 people died in the village next to ours, and he said it without being sad. They are numb to people dying."