A Boyfriend Impersonated His Girlfriend For Two Weeks After He Murdered Her
He pretended to be his girlfriend, Sunny Kim, by responding to texts sent to her phone after she tried to break up with him. BuzzFeed News spoke exclusively to the family and friends of Kim, the 26-year-old whose tragic story they want the world to know.
This is Sunny Kim, a 26 year-old from South Korea.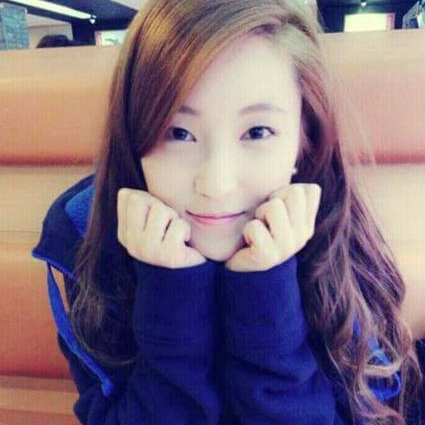 From the age of 14, Kim studied abroad in the U.S. She attended Massanutten Military Academy in Virginia and then later the State University of New York, Albany, where she studied economics.
Kim was popular and had a lot of close friends in the U.S.
After graduating, she moved back home to take a job as a professor in Busan, South Korea. Her U.S. friends stayed in touch over the years through Facebook and the messaging app KakaoTalk.
Kim also regularly posted pictures of her friends, crafts, food, and her puppies to Facebook. A friend told BuzzFeed News: "It seemed like she was happy, eating and living well."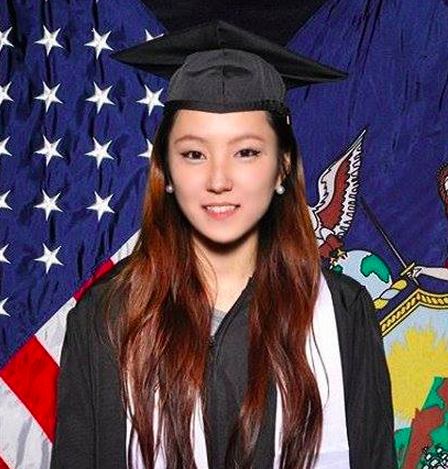 In South Korea, she met a man who would become her boyfriend. She'd regularly share snaps of them together on Facebook, friends said later.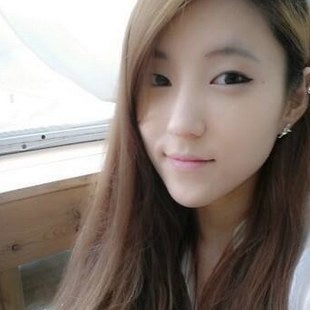 Kim went missing on 2 May, according to reports.
Two weeks later, her boyfriend walked into a police station and confessed to her murder.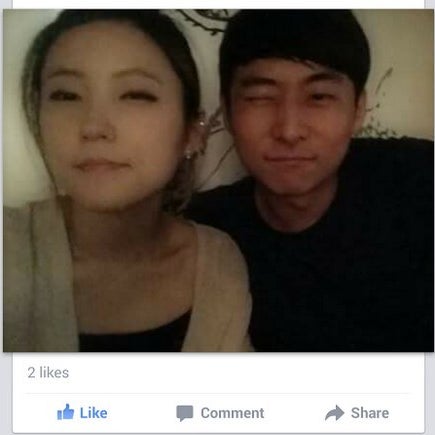 The 24-year-old boyfriend — who, under Korean law, can only be referred to as Mr Lee in Korean media — had first called police saying, "I killed my girlfriend and buried the body. I also tried to kill myself."
He turned himself into Busan police and was taken to the Seoul Metropolitan Police Agency's Gwanak station, near where he and Kim had been living. He entered with his wrists cut and bleeding after having, he said, attempted suicide at a hotel in Busan. Kim's supporters described it as a "stunt to show he feels guilty."
Lee was later released and is due to appear in court at a later date.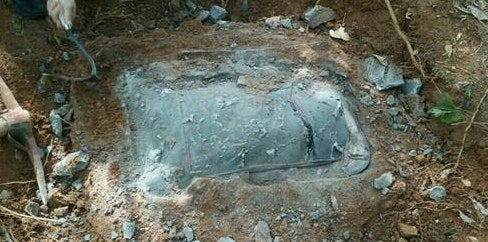 Two days later, Kim was discovered dead, packed in a suitcase and buried under cement in hills near her home. Flowers had been planted over where she'd been buried.
Her body was found on 18 May. Police released the above photo of where she'd been found.
The autopsy results have yet to be released, but police say her body had been "badly damaged."
Police released a video of an interview with Lee in which he confessed to the murder of Kim and explained how he disposed of her body and covered it in cement.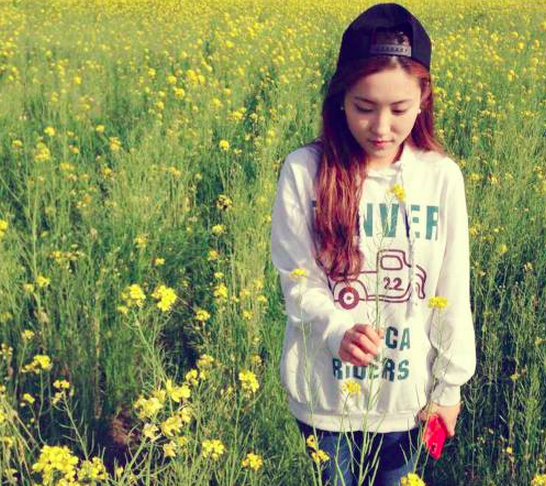 Lee said he murdered Kim in a fit of anger after she tried to break up with him, police said.
Lee claimed to have carried his girlfriend's body to the mountains in the suitcase. He then buried her in a meter-deep hole and covered it with cement at Jecheon, a city in North Chungcheong province, South Korea.
The video, which was shown across Korean media, also shows Lee being confronted by Kim's mother in the police lobby three days later.
Kim's mother is heard saying: "As long as I live, I will never forgive you. You don't even deserve to be judged by law. You're not even a human being. She had told me that she finally got a great job back in Korea, and everyone was dying to see her. I never imagined I would see her body like this."
Kim's sister said she didn't realise Kim was dead at first, because Lee impersonated her for two weeks by responding to texts sent to her phone.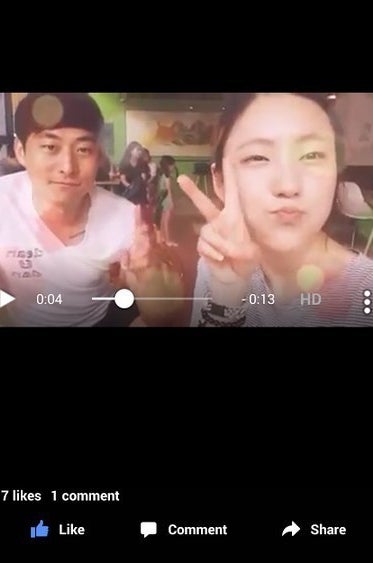 Lee texted the sister — who is currently studying in the U.S. — numerous times pretending to be Kim.
"The way that he text[ed] me was how would my sister would text," Kim's sister, who wished to be kept anonymous, told BuzzFeed News. "We think he may have gone through her phone to see how she usually contacts us. It was really shocking to see how someone can really hide what they did in that way."
On the day Kim was killed, she accepted a new job and messaged her family expressing her excitement and desire to see them soon. Later, impersonating Kim again, Lee emailed the new employer declining the offer, saying she was going back to the U.S. to study. Her sister said the move was to "cover his tracks."
Korean media have reported that Lee followed Kim back to her apartment on the evening of her murder. There was a long history of domestic violence and stalking in their relationship.
Kim's sister said that when things didn't go the way Lee wanted, he beat her badly.
"I heard from close friends of hers there that one time my sister kneeled and begged for him to stop beating her," she told BuzzFeed News. "I think she thought he had changed, and they dated again — it probably happened over and over again."
Last year, photos of Kim's bruised body, black eyes, and broken fingers were provided to the police as evidence of Lee's abusive behaviour towards her, but no charges were made.
The photos were later shared on Korean TV.
Kim's sister said her parents always wanted their children to go "for bigger things" and achieve their dreams.
Kim's sister told BuzzFeed News that their parents worked endless hours and numerous jobs to support their family, and that they spent the majority of their income on their children's education. To help, Kim helped paid for her sister's tuition.
"My parents are, and always have been, really supportive of us," the sister said. "Since we were children, they asked us what we wanted to do and learn about, and where we wanted to go.
"I never really knew how hard they worked to send us to the U.S. or invest in our education, but it turns out they borrowed from relatives and people around the town, and took out loans they are still paying now."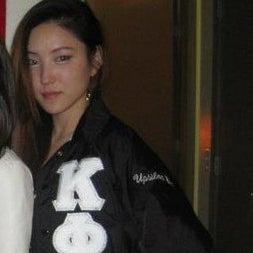 Friends of Kim who knew her from the Kappa Phi Lambda — Upsilon Chapter at the university campus in Albany are devastated over her death.
"We were the closest of friends, always looking out for each other at parties and just having fun together," one friend told BuzzFeed News. "She loved to cook, clean, do arts and crafts, play video games, watch movies, and sing. She always said she rather spend her money on a good meal she can have with her loved ones than on materialistic things."
Another friend said she wants Kim to be remembered as a strong, fearless woman who had a thirst for living life on her own terms.
"She was able to turn life's smallest moments into wonderful experiences and memories and share it with the people close to her," the friend added. "Her realness was on another level; her love was on another level; and to have known her was truly a blessing."
Another friend said: "The last message I sent her asked, 'Hey, how are you?' I later found out I didn't hear back because that was the night she was murdered."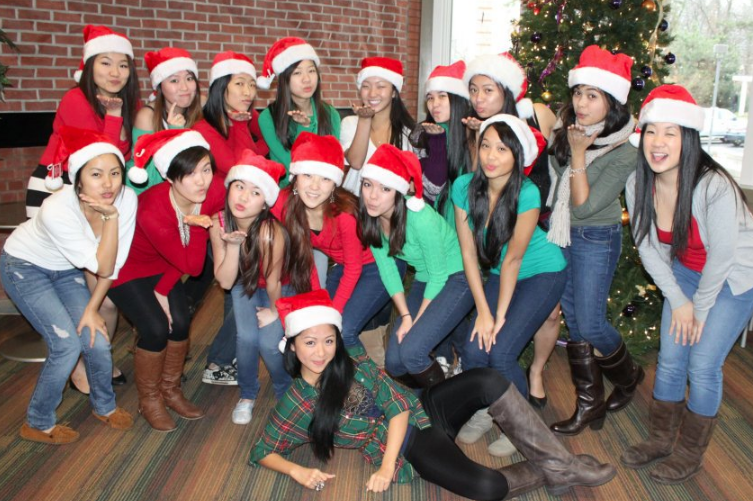 Her friends have been fundraising for her family. Last week, friends of Kim held a candlelit vigil for her in New York.
One person on the group for the vigil stated: "But we are with you. We're thinking of you, of Sunny's family, of those affected by the loss of Sunny, of those who have personal experience with domestic violence and with loss."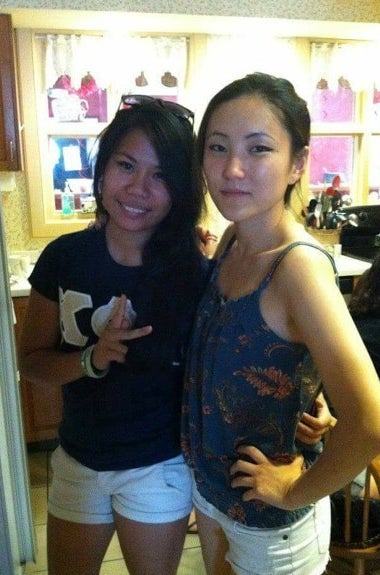 Kim's family are distraught and "shattered into pieces" over their loss. They want the world to know her story.
Sunny's sister told BuzzFeed News: "I'm frustrated. She's not alive, so she doesn't get to give her side. The reason we are working hard to spread the word because we don't get to talk to the police, but the suspect does. The media will report on whatever he says, not ours.
"My family is completely broken. We are all shattered into pieces. My mum and my grandma have had a total breakdown. My mum can't sleep, and my dad has been giving her pills to help her sleep — she's been awake all night crying.
"I can't focus on what I am meant to be doing, I've been crying so many days and nights. Right now we feel like no one is with us, our country, our law. Who's with us?"