Meet Eva, a 5-year-old girl from Sanepa, Lalitpur, a district in Kathmandu Valley, Nepal.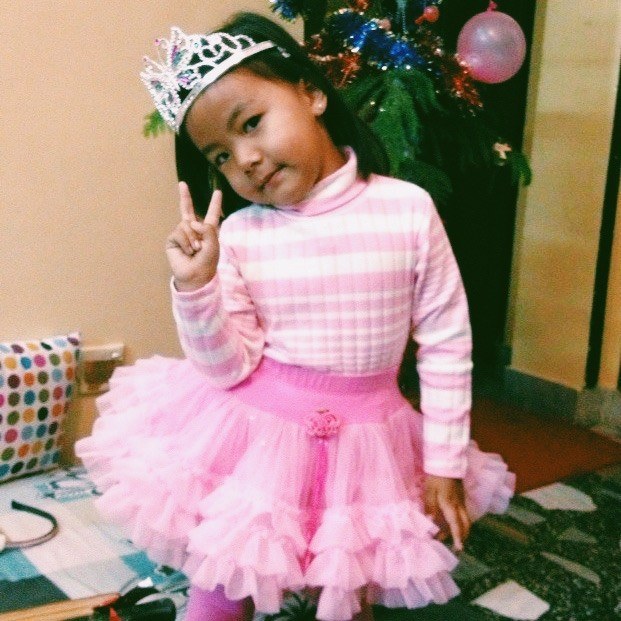 Eva told BuzzFeed News that her favourite things to do are "singing, dancing, playing, and reading", especially singing "Let It Go" while dressed as a princess. She likes to take duckface selfies.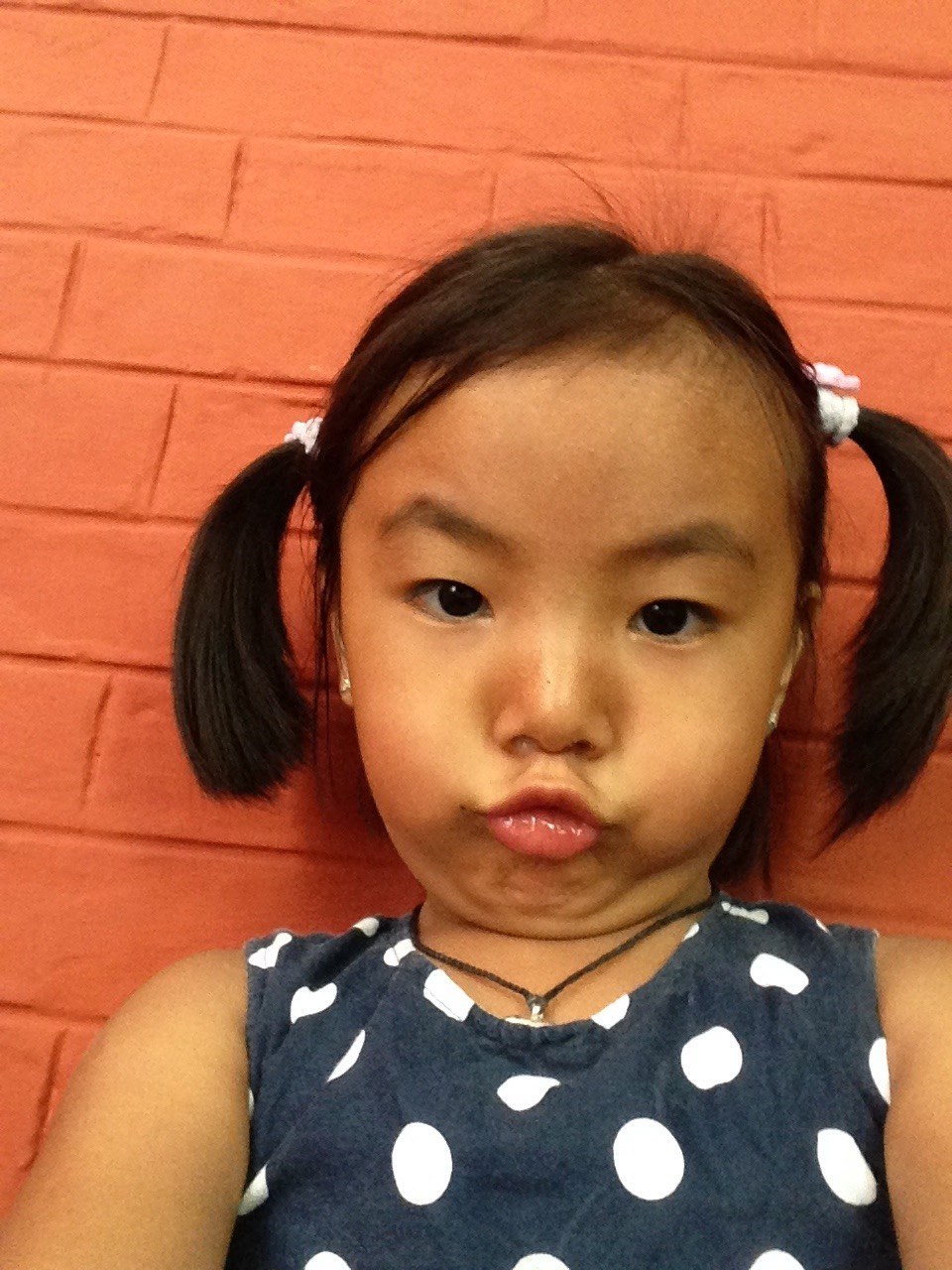 Last weekend, an earthquake hit her home in Nepal. Eva and her family were having lunch at the time. Eva wasn't aware of what was happening, but told us: "I was shaking and I was scared."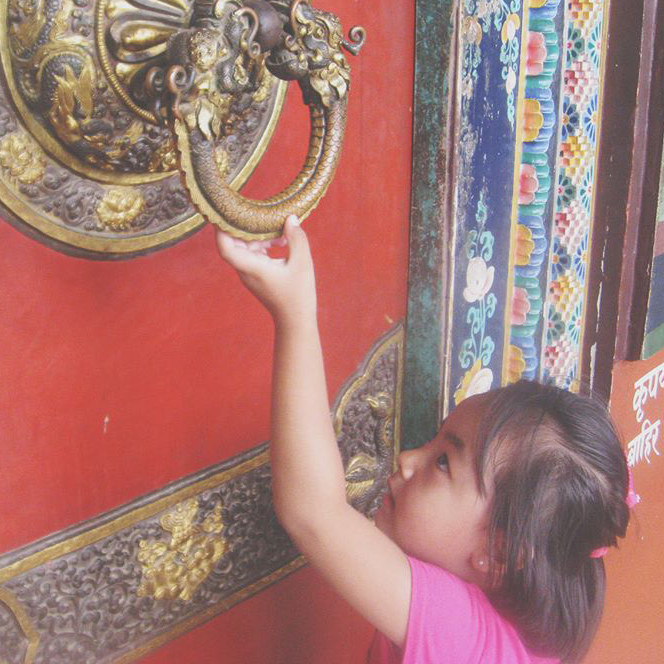 They took shelter in her uncle's basement for the first few hours. At night, when the tremors calmed down, Eva and her family took refuge on their neighbour's front lawn, where they slept on the ground with a few bedsheets and blankets.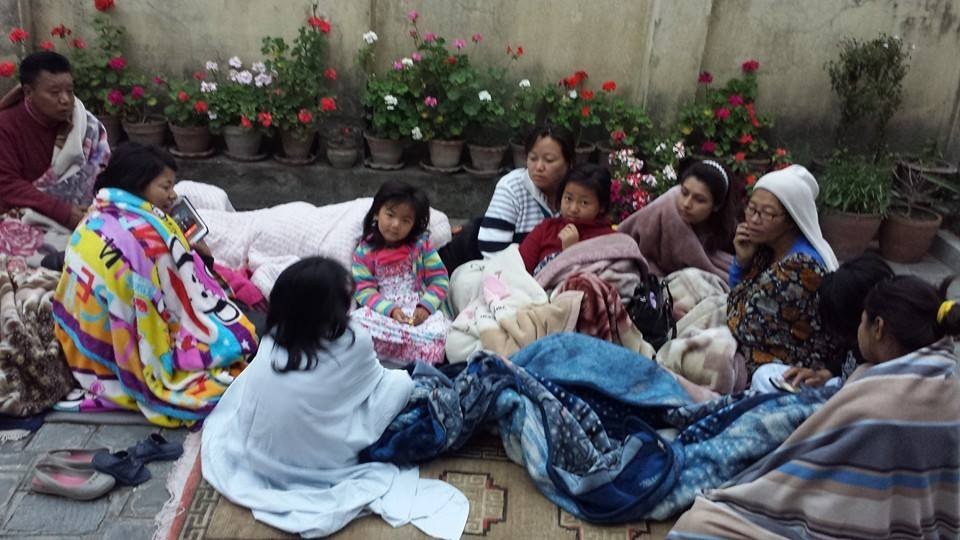 That's Eva in the centre, wearing the pink patterned top.
Eva and her family were too afraid to sleep in their house in case it collapsed on them. Many people have taken refuge in makeshift shelters or are sleeping outside on open grounds.
We spoke to Eva on Skype through her cousin, Abinav Bhattachan, an 18-year-old student from London who moved to the UK five years ago.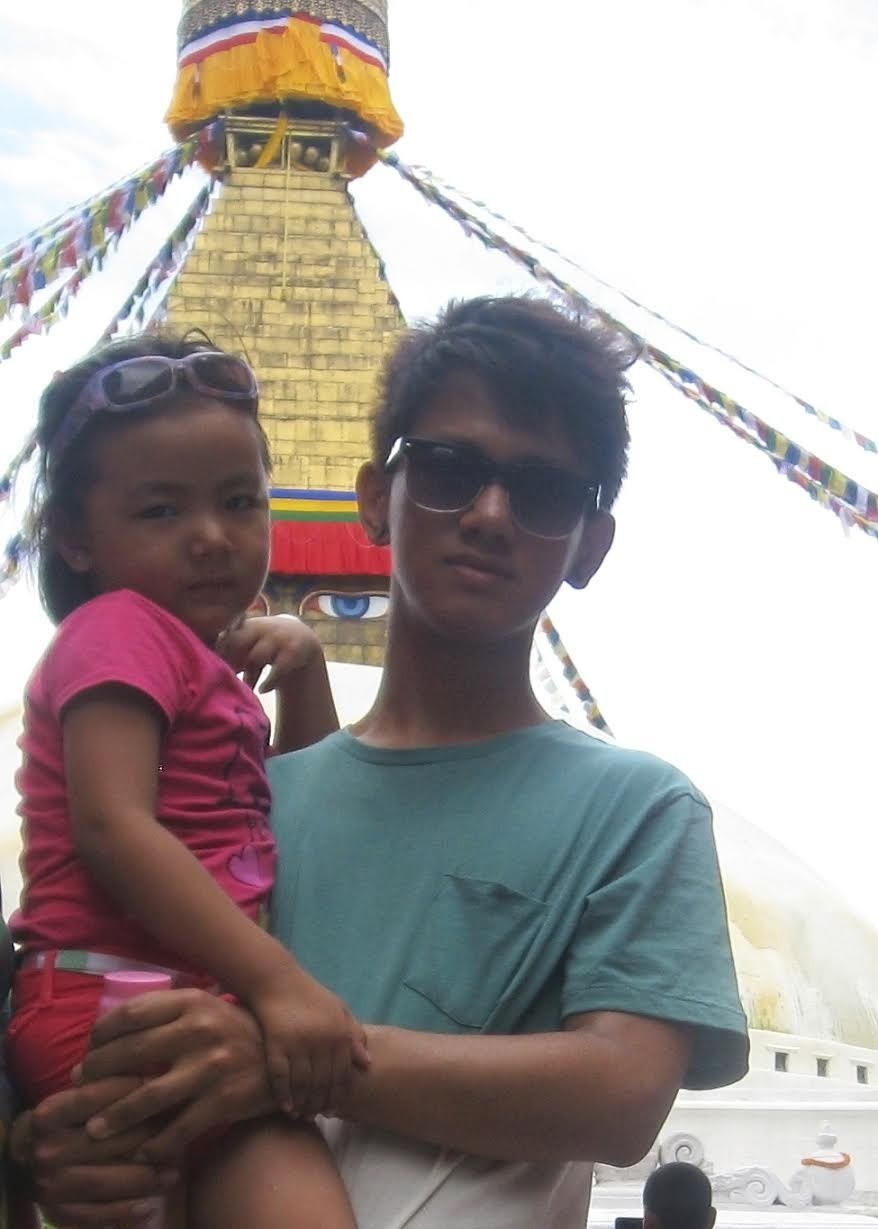 Here they're standing outside the Boudhanath Stupa, a centuries-old structure in Kathmandu that has reportedly survived the earthquake.
Bhattachan stays in touch with Eva and hundreds of other friends and family members from England by using Skype and Viber.
"I check Facebook every few minutes to see the photos and videos my friends and family there have shared," he told BuzzFeed News. "They keep me updated on how they are dealing with the situation and what is going on.
"Phone lines have not been working properly so everybody has been using Facebook as the key tool for communication."
Bhattachan saw Eva last summer when he was in holiday in Nepal for a month, he said. "The area she lives in has been greatly affected by the earthquake."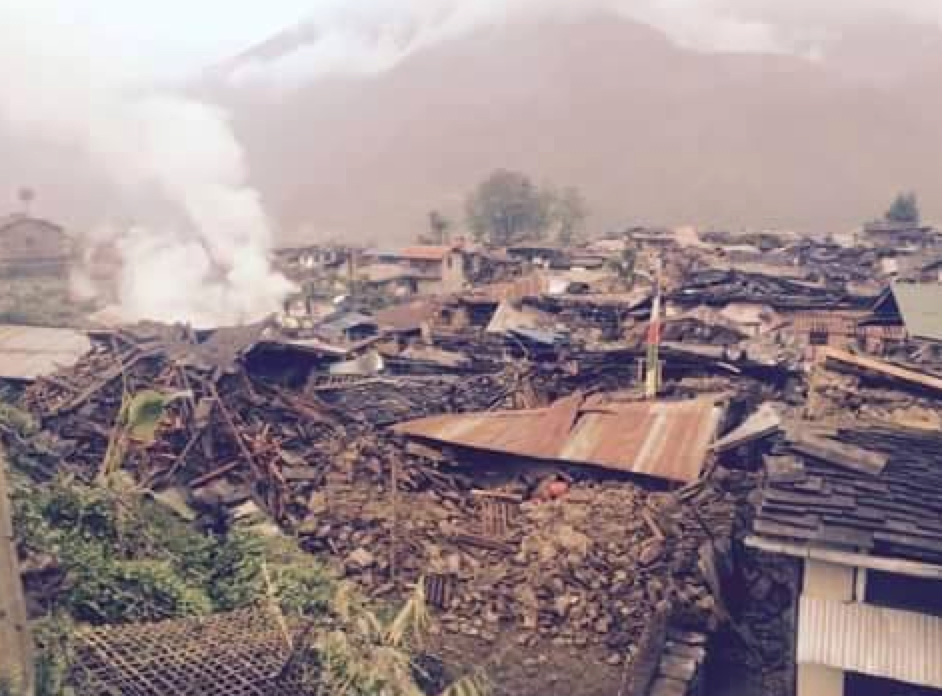 Eva and the other kids seem to be handling it "better than the adults", Bhattachan said, adding that although she and her family are still in shock and trauma, they are surviving.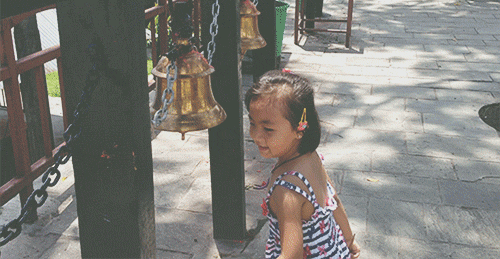 One of his biggest concerns is those living in the rural areas.
"Eva is fortunately privileged enough to get the help and safety the large majority of Nepalese have not been able to receive," but the less fortunate in rural towns and villages have received very little help or support, he said.
"We Nepalese, both in Nepal and abroad, are filled with gratitude with amount of love and support that we have received in such desperate times of need. However, the aid our country has received has not been properly mobilised."
Despite this, he trusts charities to deliver the help and support to those less fortunate in the rural areas.
"I have spent most half of my life in this dear country," he said. "It breaks my heart to see it falling apart."