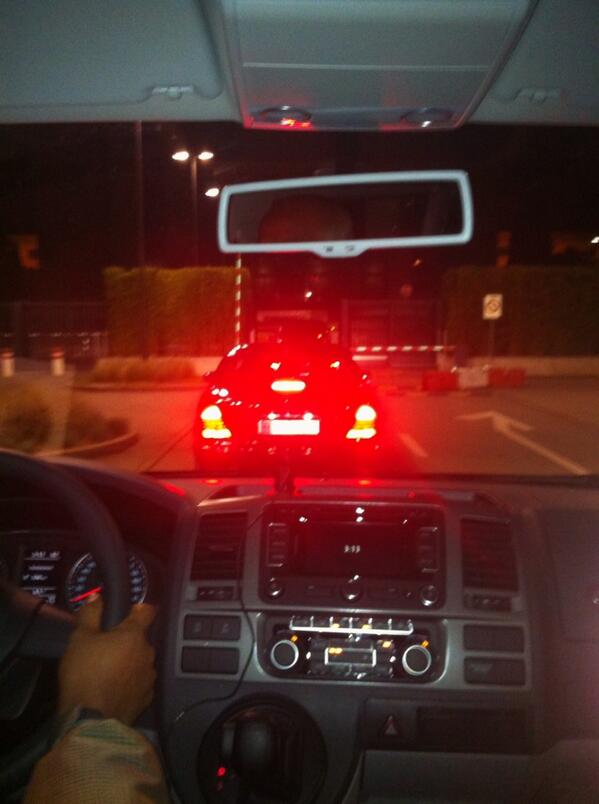 VIENNA — The nephew of a top Iranian diplomat who in previous rounds of nuclear negotiations was known for tweeting backstage photos and observations has basically disappeared from Twitter, his feed now mostly advertising for Iran's tourist sites.
Ali Araghchi, a nephew of Iranian deputy foreign minister Abbas Araghchi, was at one time a fixture of the talks, tweeting behind-the-scenes photos and details from the Iranian negotiating team. The younger Araghchi, who was a Ph.D candidate at the University of Geneva, tweeted a lot from behind the scenes at the round of talks in Geneva, including pictures of the negotiating team in places reporters weren't allowed, and interacted with reporters and analysts on Twitter as well.
Until Sunday evening, after BuzzFeed News sent him direct messages asking about his pared-down feed, Araghchi hadn't tweeted in months. On Sunday, he tweeted for the first time since May, promising "interesting news on the way" in Persian about the talks.
Araghchi's Twitter heyday was an unusual form of outreach for the Iranians and attracted some attention; last year the New York Times called Araghchi's tweeting "a marked departure from the atmosphere under Iran's last president," and reporters marveled at his access: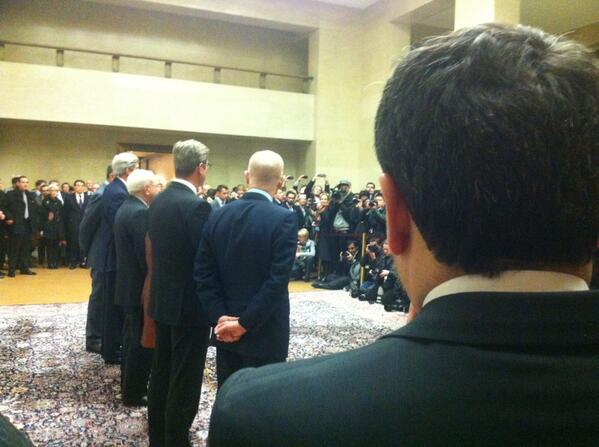 A year later, Araghchi's Twitter presence had pretty much evaporated. There is no indication of whether Araghchi is in Vienna for what is supposed to be the final round of talks, and he did not tweet from the talks in Vienna in July either, or from the most recent ones in Oman. His last tweets before Sunday referencing and including pictures from the negotiations are from a round of talks in Vienna in April. Araghchi also appears to have deleted some direct messages he sent to this reporter a few months ago, though two remain.
Araghchi is more active on Instagram, but his Instagram mostly consists of posts about Iran's tourist attractions. Araghchi started a hashtag on Twitter called #MustSeeIran in April, earning the nickname "minister of Twitter," but it backfired when people started posting photos of public executions and human rights abuses in Iran to the hashtag.
It's unclear why Araghchi no longer actively tweets from the Iran nuclear negotiations, though it's possible the Iranians thought that he had overstepped. He is not the only person on the Iran side who has developed a more limited social media presence in the past few months; Javad Zarif, the Iranian foreign minister, announced the interim deal on his Twitter feed back in Geneva last year, but has not tweeted since July 13.
On Monday after the original publication of this story, Araghchi responded to BuzzFeed News' questions about his feed, saying that he was going to start tweeting again. "Hi, I'm going to start #MustSeeIran again," he said in a direct message on Twitter. "I love my motherland country :-)" He has been tweeting heavily since under the #MustSeeIran hashtag.
Rosie Gray is a reporter for BuzzFeed News and is based in Washington, D.C. Gray reports on politics and foreign policy.
Contact Rosie Gray at rosie@buzzfeed.com.
Got a confidential tip? Submit it here.