This is Morestead. He's a racehorse.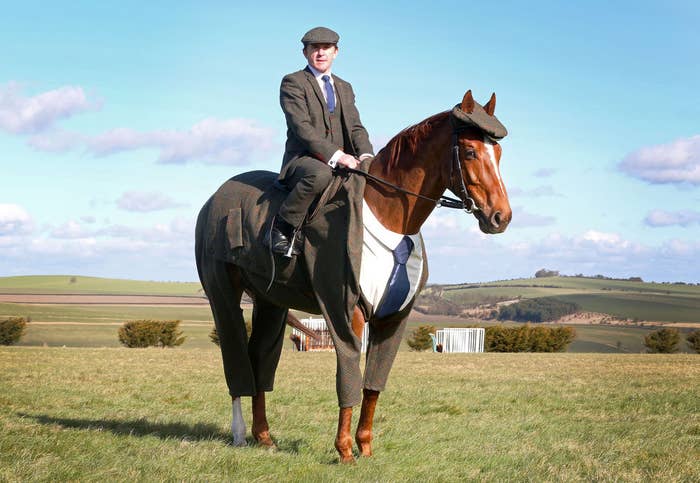 But in his spare time, Morestead loves nothing more than to throw on a designer three-piece suit and do a bit of posing.
Here he is demonstrating his best "Blue Steel".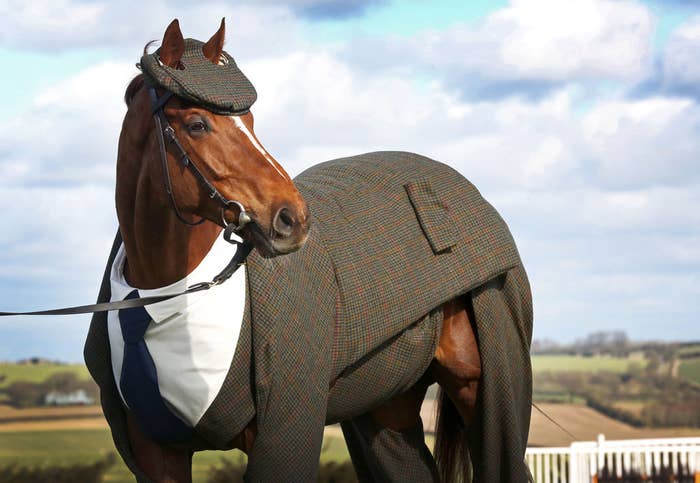 Morestead's Harris tweed suit was designed by Alexander McQueen apprentice Emma Sandham-King and took a team of seamstresses and tailors four weeks to create.
Unsurprisingly, there's a lot more tweed involved in a suit for a horse than for a human. Roughly 10 times more, according to Sandham-King.
Here he is giving us a bit of "Magnum" with the recently retired champion jockey AP McCoy.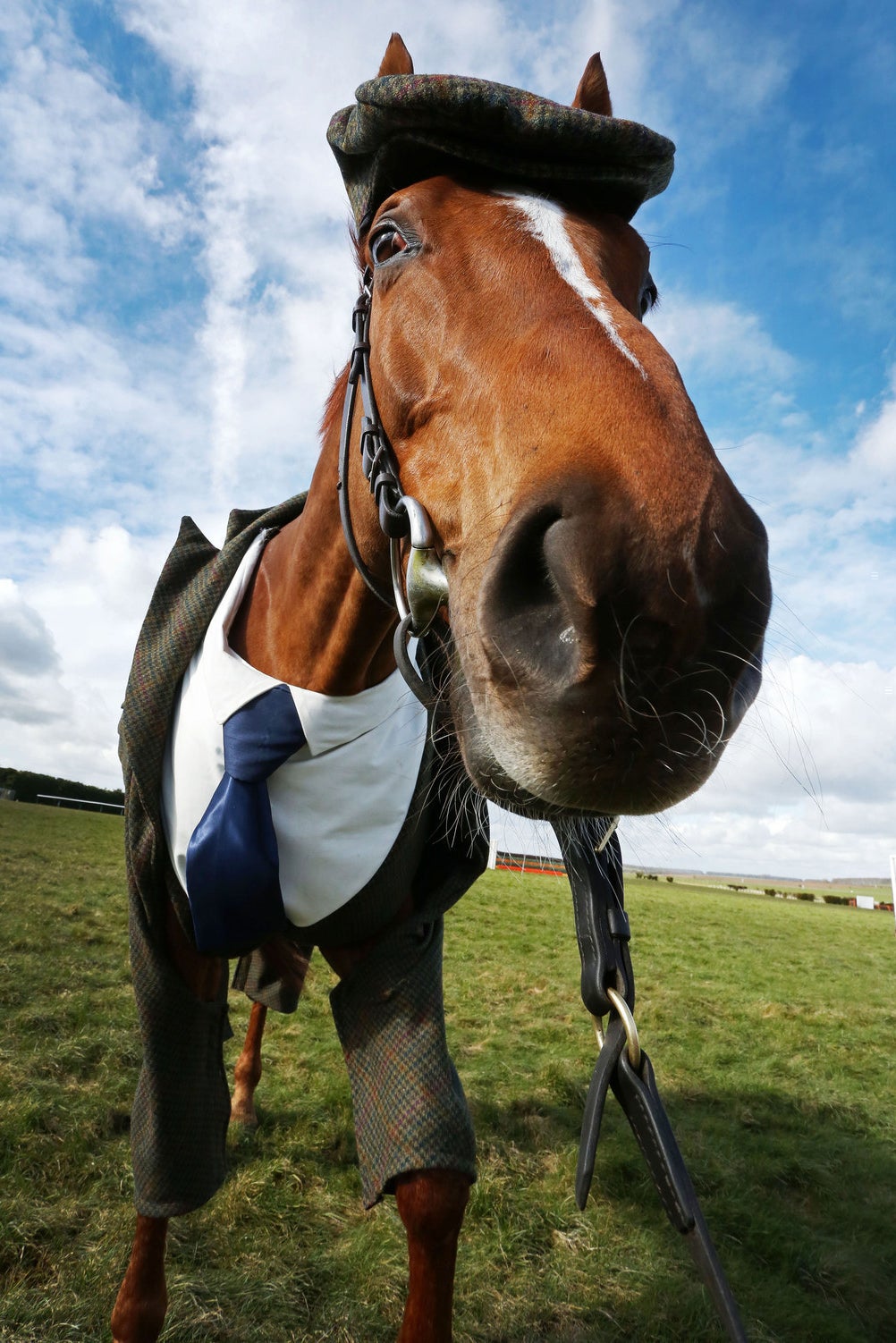 Just look at Morestead's luscious locks flowing in the wind. He's so worth it.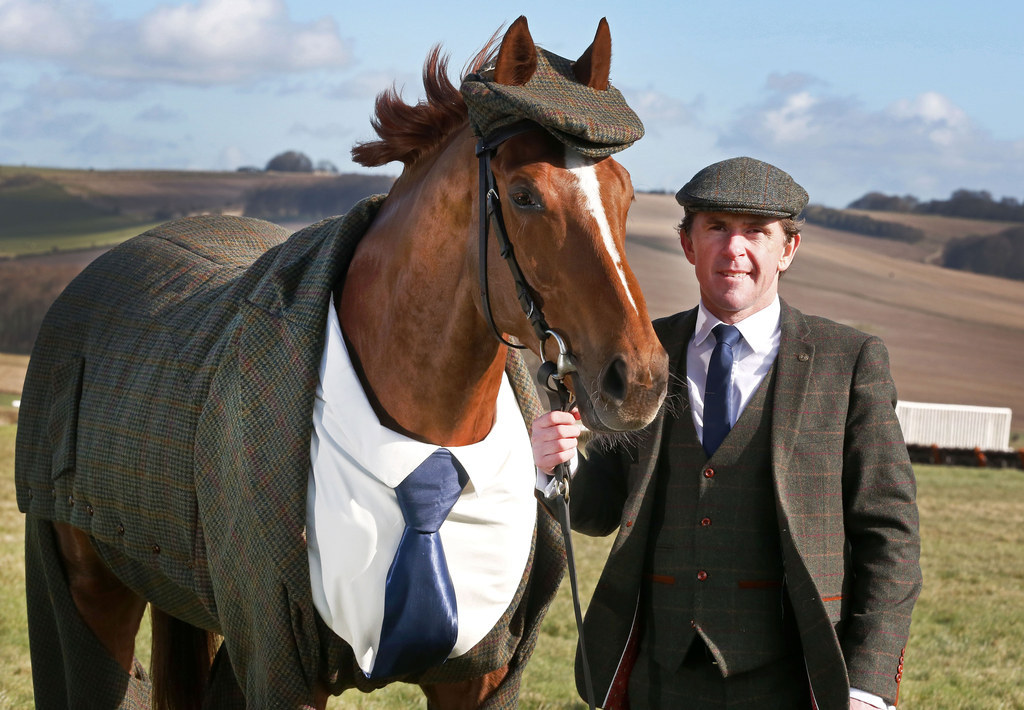 Who do we have to thank for Morestead's magnificent appearance?
He was dressed by the bookmaker William Hill to mark the start of Cheltenham Festival – the biggest date on the racing calendar after the Grand National.
Lots of excitement is generated around Cheltenham Ladies Day (16 March) when many women head to the races wearing lovely dresses and big hats.
But we're sure all eyes will still be on Morestead because, let's face it...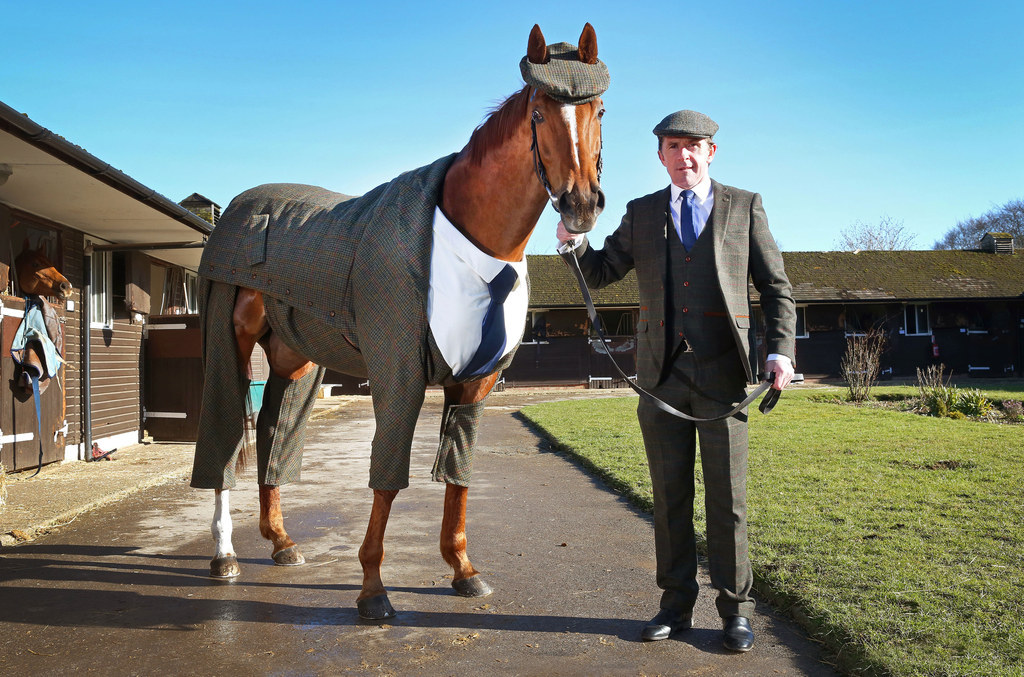 He is really...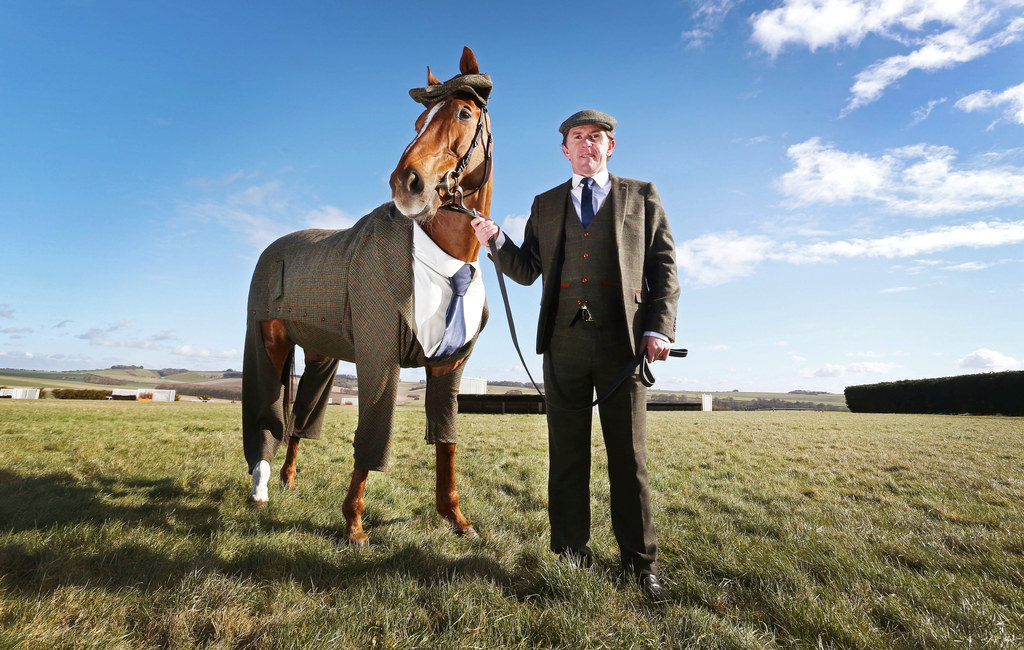 Really...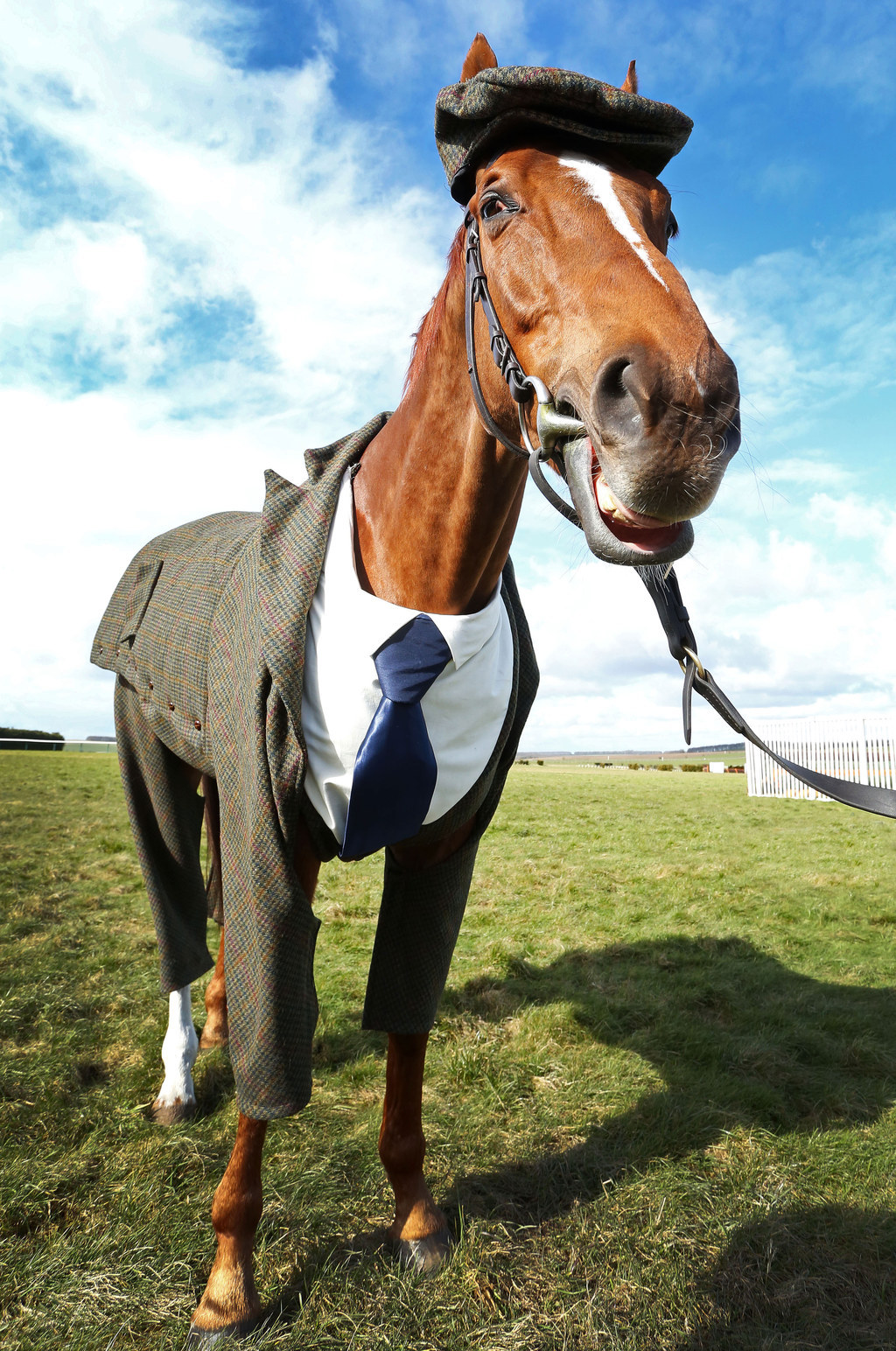 Ridiculously...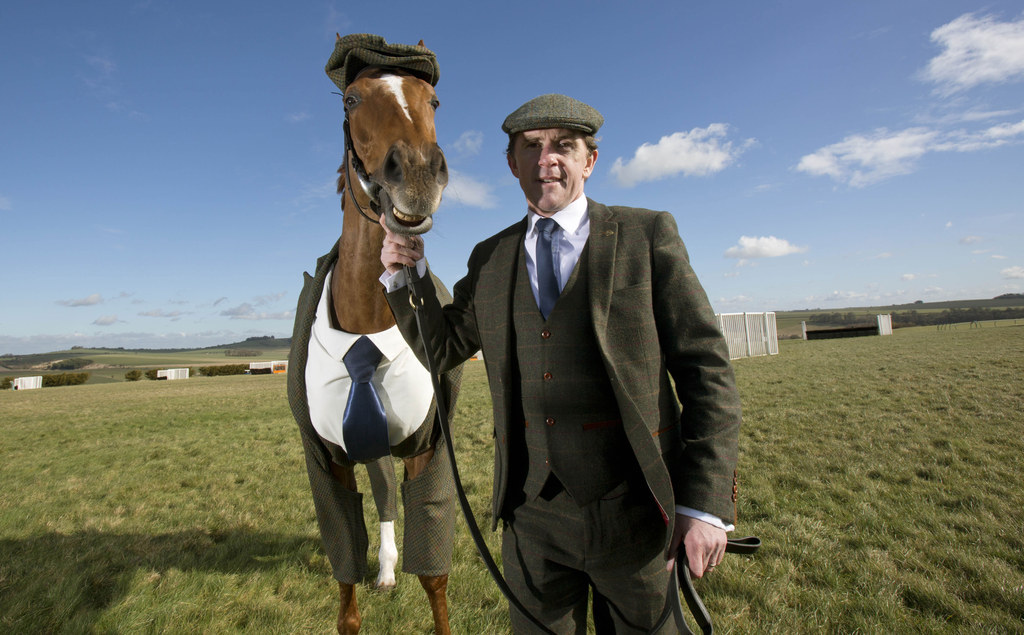 Good-looking!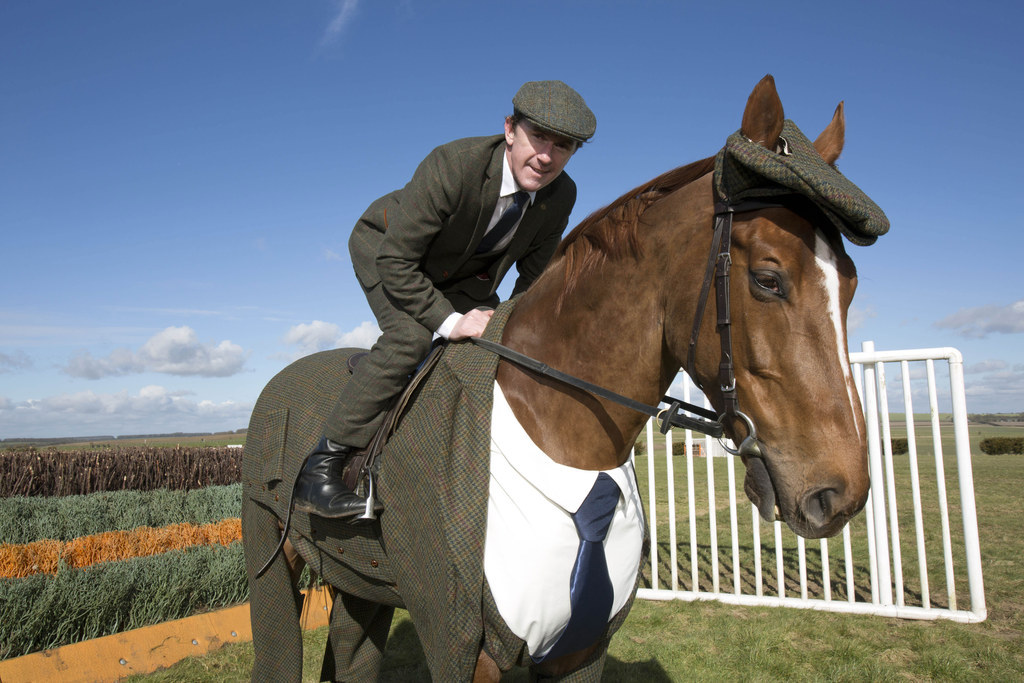 Well played, Morestead.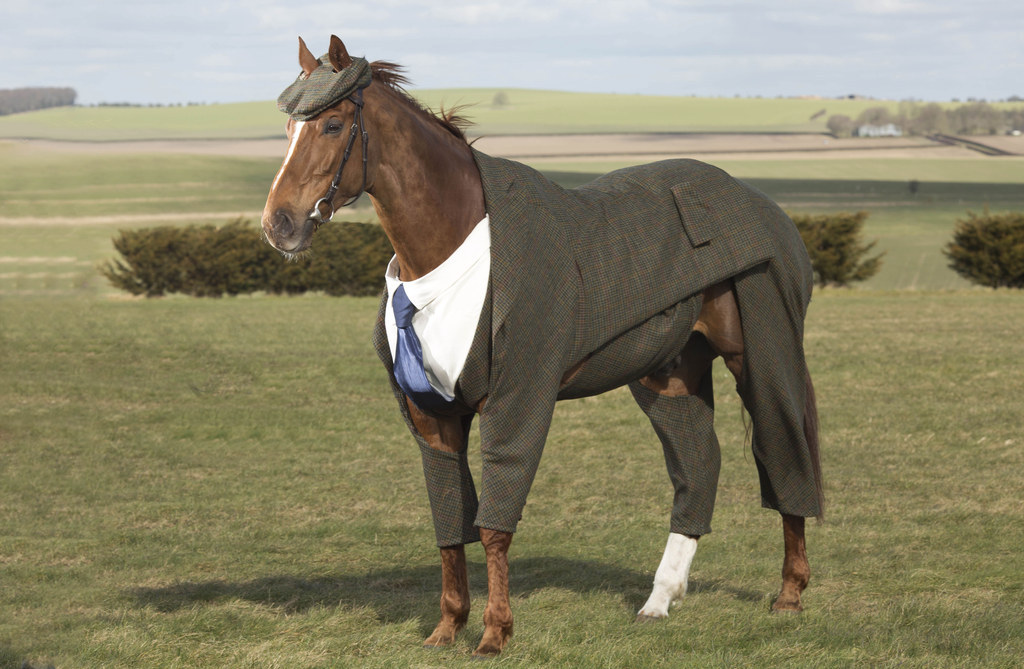 You sleigh.